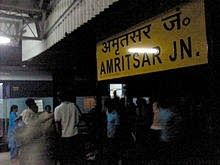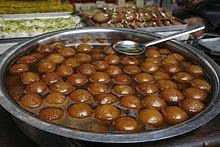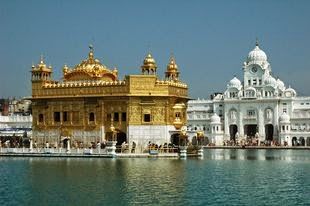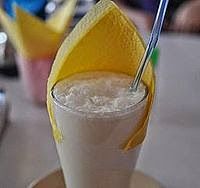 The train chugs slowly, leaving the New Delhi Railway Station, moving towards a city lilting on the borders of history, culture, spirituality, culinary brilliance and exuberance of the modern day!
If you already have some basic idea about this city you will find your mind is already perched on the fringes of Amritsar. If your idea about the place is next to zilch, then you will unravel a gem that is going to stay with you forever. A fantastic place to visit when you are in the northern part of the Indian subcontinent, Amritsar beckons those who are spirited just like the city. If you are also a foodie like me and enjoy eating different food, then you are heading for the perfect destination. What also fascinates me personally is the fact that it is menacingly closer to Pakistan and the border is barely 12 km from the city.So, how do you feel?
There is plenty to binge, gorge and indulge in Amritsar with the taste buds going berserk. Literally! All you need to have is a good appetite and not averse to experience new & delicious cuisine.
Where to start?
There is no definite answer to this when you are in Amritsar. I feel even locals would be equivocal to this query. Each and every other jaunt is such a revel that, you cannot, but just drool over them.
Nonetheless, we have to start from somewhere.
Street food:
Let the journey begin from the streets. It is a common perception in the city that its street food is even better than home cooked food. A treat to your taste buds; these lip smacking delicacies are simply out of this world. Not only the streets are lined by eateries, there are also restaurants that bring the street food to eager customers. "Street food" is a cuisine here. Food lovers throng the roadside eateries and also visit restaurants like Kulcha Land, Brijwasi Chat Bhandaar, Food On Wheels, Chatpata Chat Bazaar and many more.
There is also a very popular restaurant called Sarhad in Amritsar which serves both Indian and Pakistani cuisine. People give rave reviews of this place.
Celebrity chef Ranveer Brar (one of my favorites), in one of his popular TV shows, "The Great Indian Rasoi" takes you through the gastronomic lanes of Amritsar and introduces you to the must-visit eateries of the city. Try catching up on that episode for some more insights. Nothing like when you hear it from the Horse's mouth.
Langar at Golden Temple:
People say the food served in the Golden Temple or the Harmandir Sahib as popularly known here, has a divine taste. Cooked with love and obeisance, you will feel the food has caressed your soul.
The fish delicacies everywhere in Amritsar have a special place in the echelons of renowned Indian cuisine. Try some variants and you will definitely enrich your culinary repertoire. Chole kulche, Chole Bhature, different types of paranthas are just a tip of the iceberg. As you go on trying out some new cuisine, the magic unfurls in Amritsar.
One has to have a king size appetite to drink a king size glass of Lassi, a trademark for the city. Lassi is a blend of yogurt, spices, water and a few exhilarating spices to rev up your drink.
Irrespective of you being a non-vegetarian or a vegetarian, the city always cooks to your delight and never for once will you find a palate insipid with stale and tasteless food.
So, explore, discover and enjoy the food this city has to offer before assimilating too much from a mere write-up on it! You will surely enjoy the trip to this fascinating city of Amritsar. Take my words!