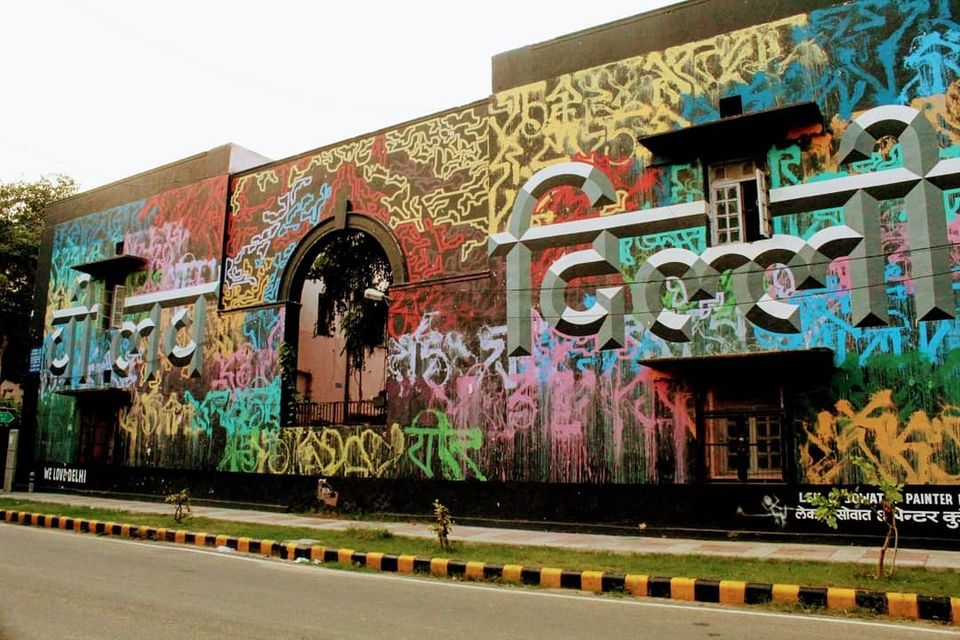 A humid evening in Delhi always whispers one beautiful line in my ears, "Don't go out or else I will devour you."
But somehow I didn't want to waste my weekend. For me, it's better to go out, wander, loiter and see something new rather than sitting at home.
"But where", I asked myself. Delhi somehow becomes a small city for exploring new things and places when you have lived here for a long time. It was time for my thinking tank to come out of its resting place and give me some power to think. After 15 minutes of tiresome thinking and some internet, finally a place popped up in my mind which was an ideal place for photography too. "LODHI ART DISTRICT"
Without thinking too much, packed my camera and headed towards the metro station. Got down at the JOR BAGH metro station and walked up to the place which took around 15 minutes. And the place really was full of art and colors
Basically Lodhi art District is a place when different artists, painters and art lovers came up together and turned up the old building of Lodhi Colony into artwork. Numerous people were popping up into different areas of the Lodhi art district to see and admire the artwork.