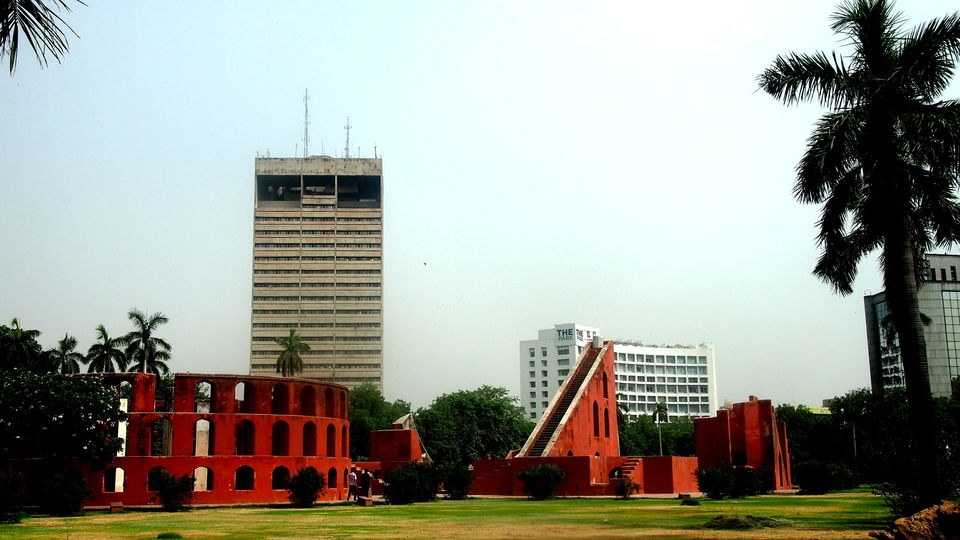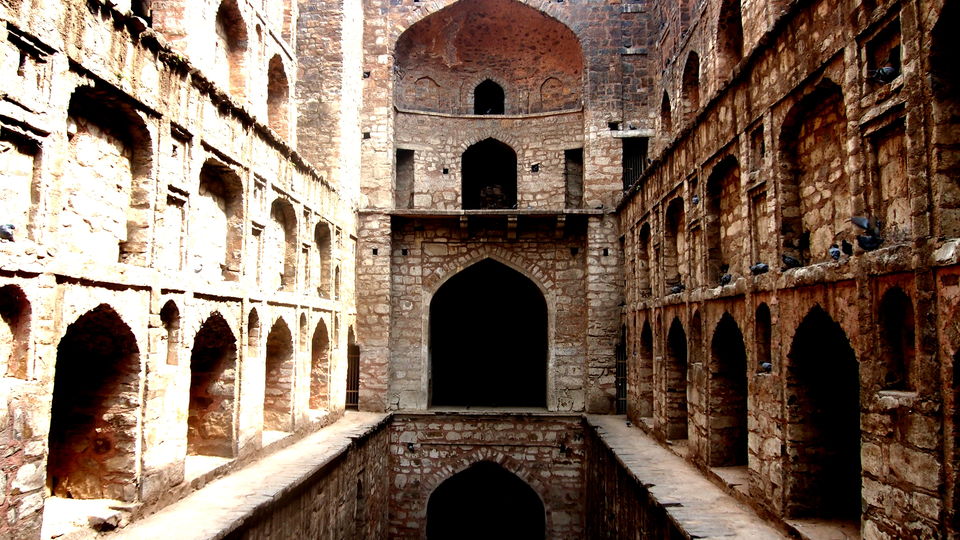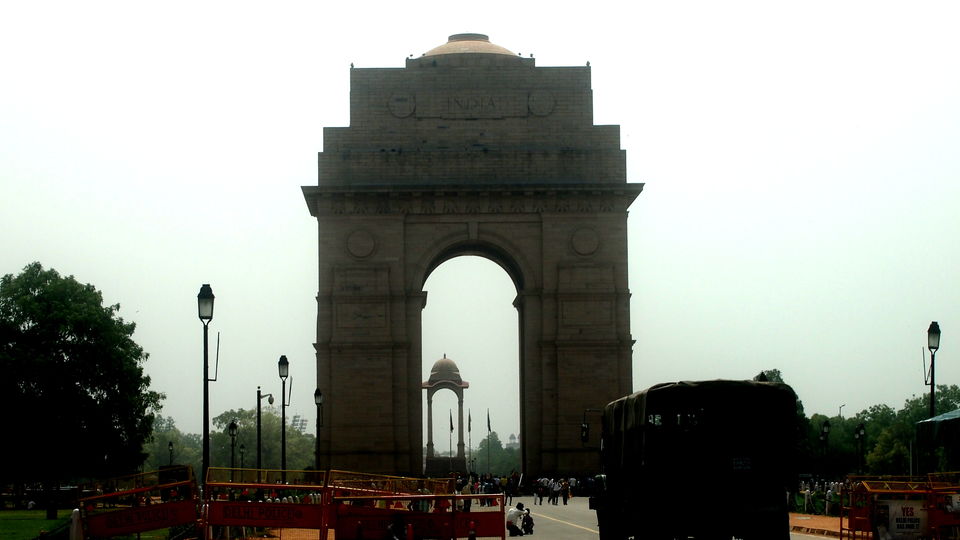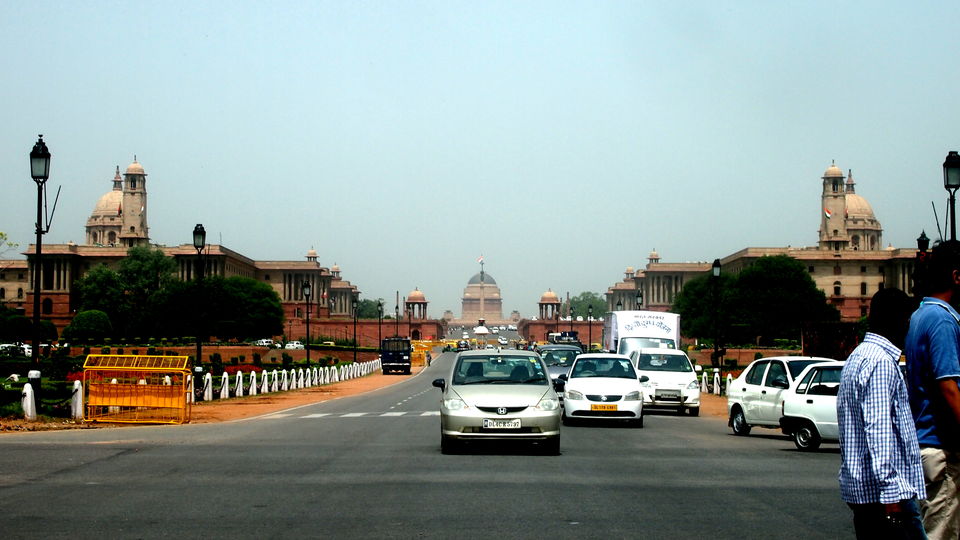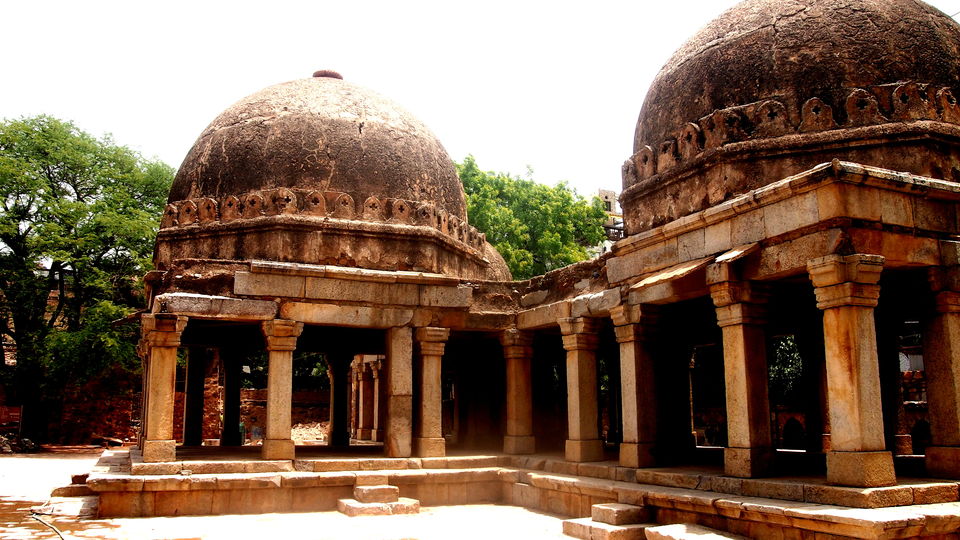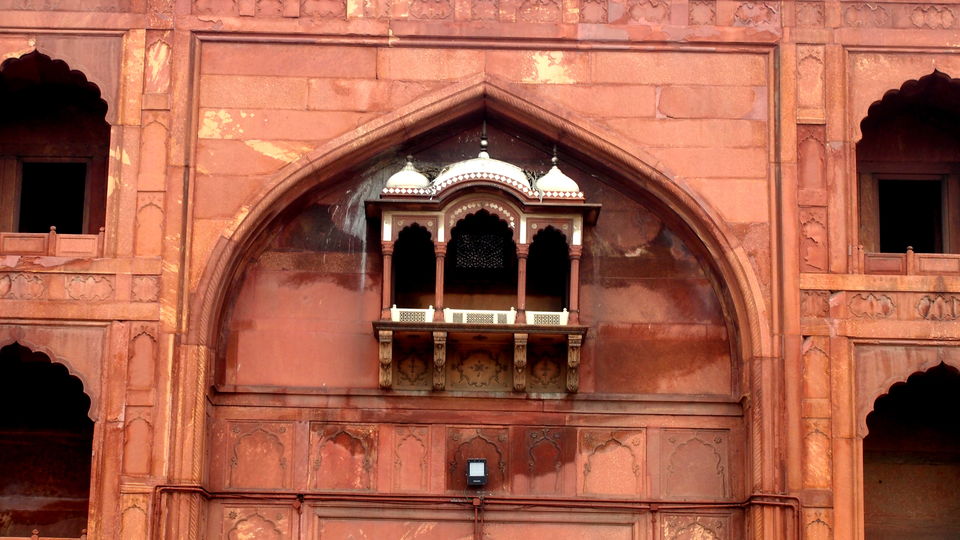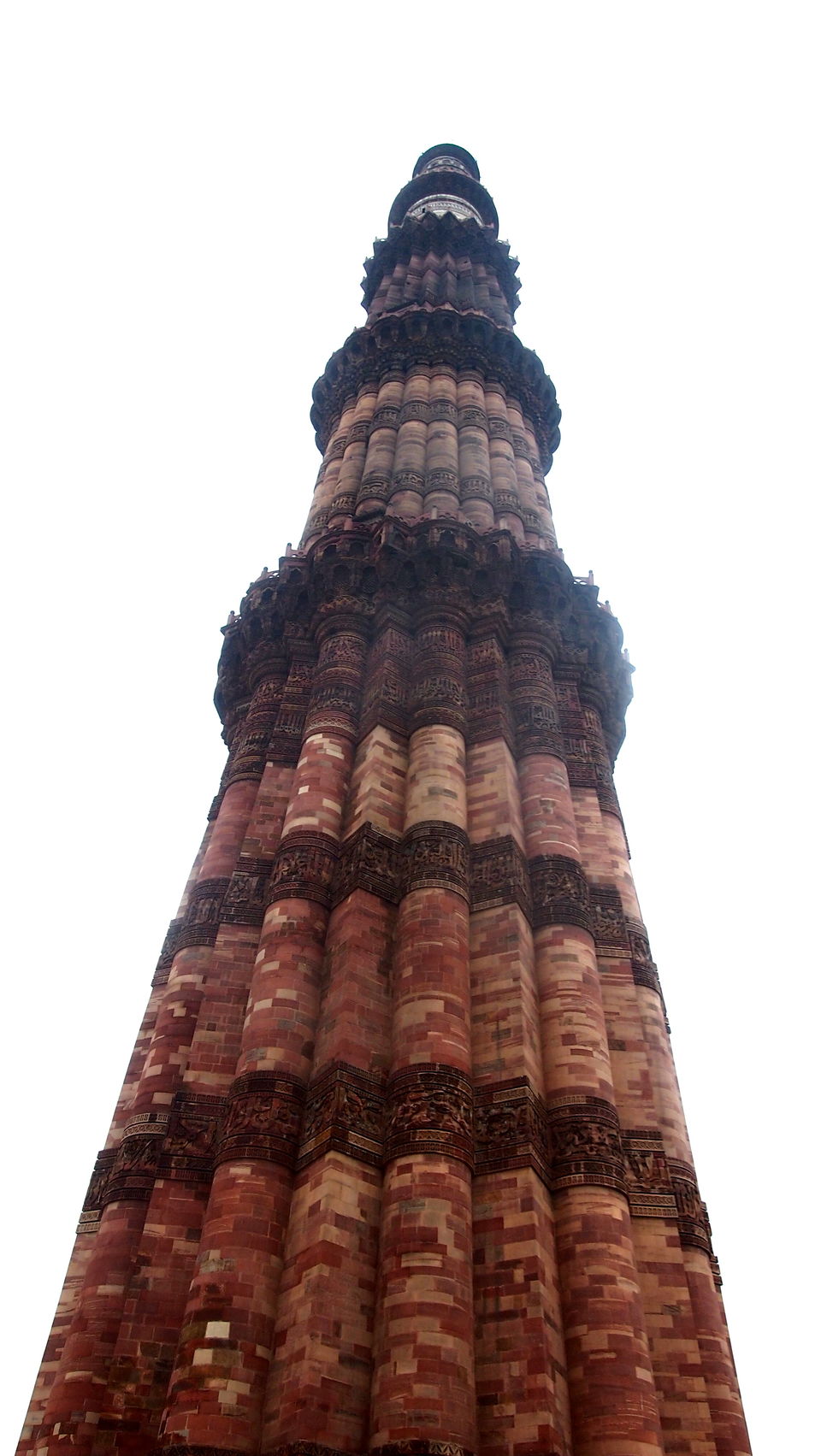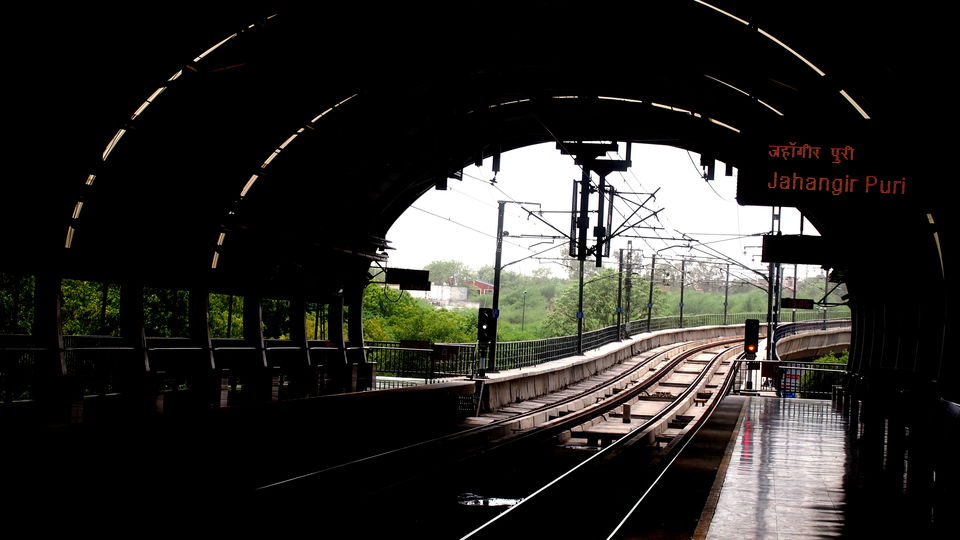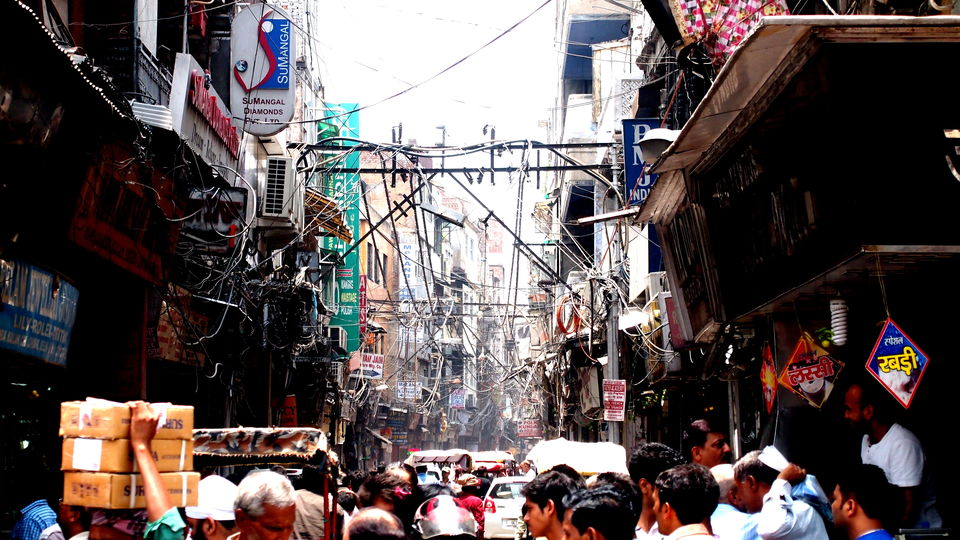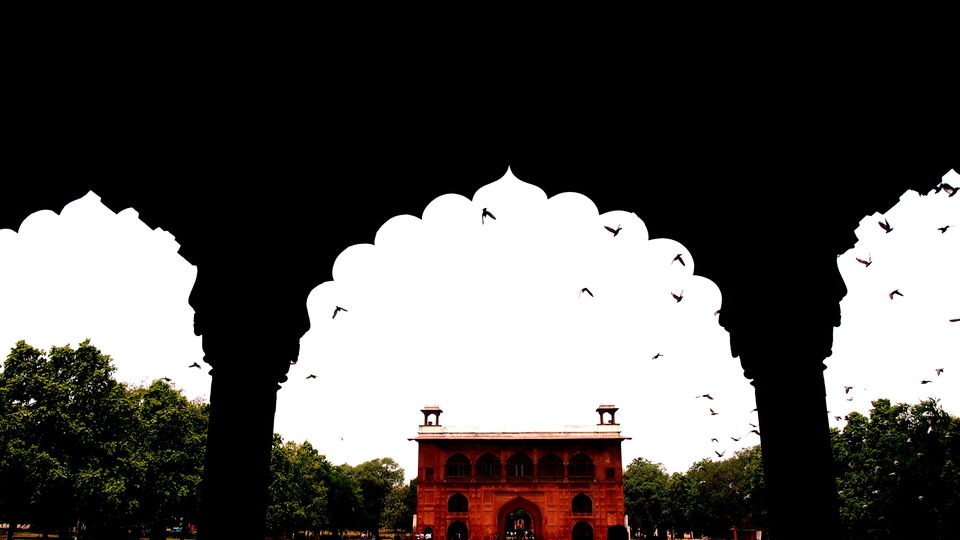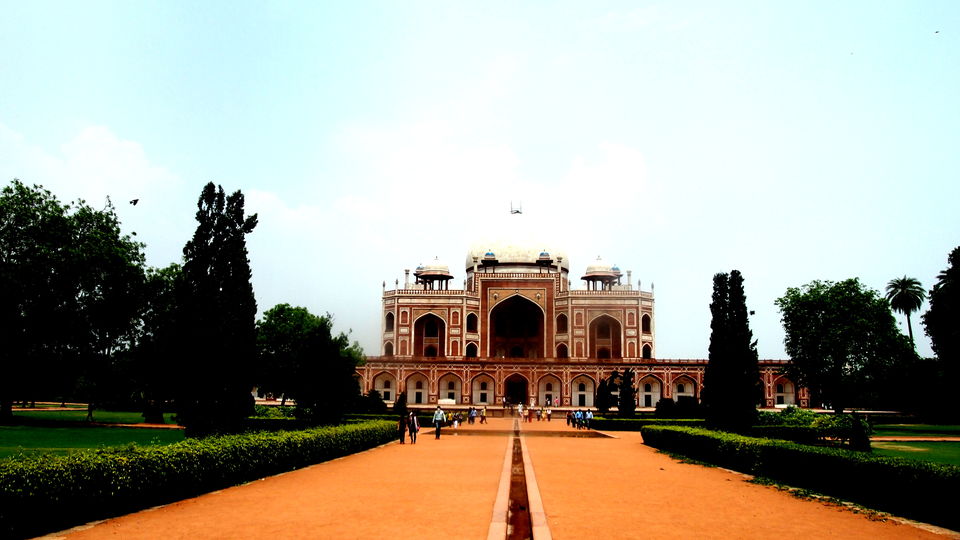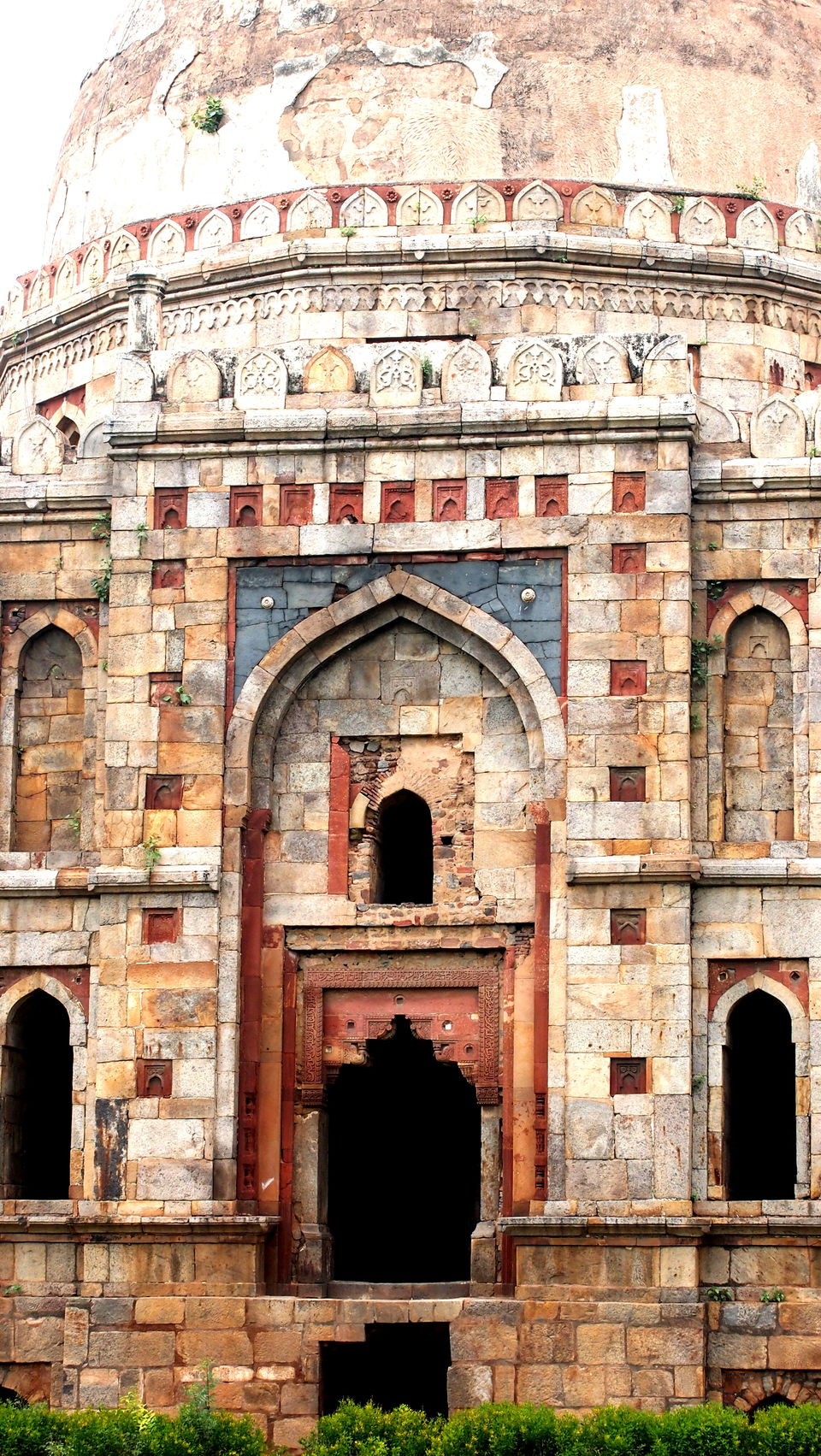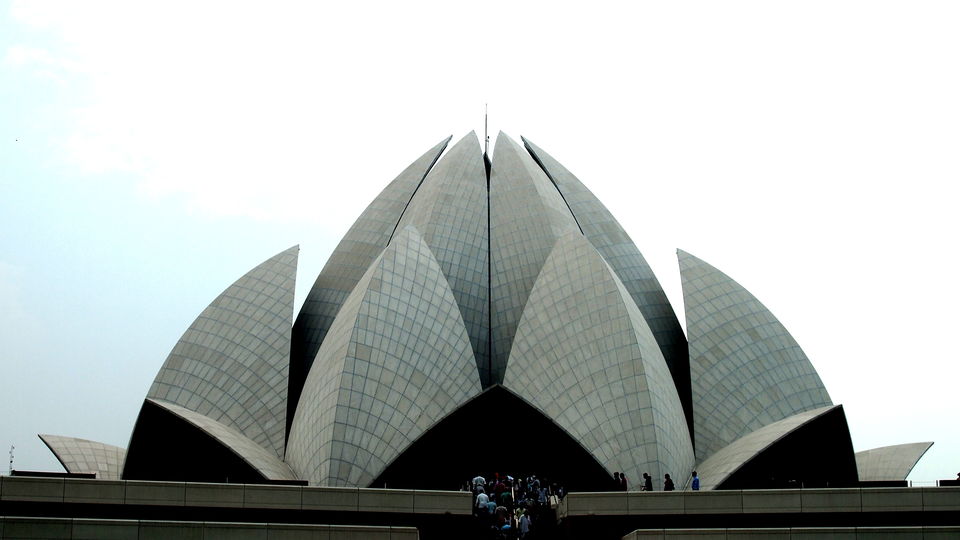 Day 1:
I started from my hotel in Paharganj, a traveler hostel very close to the New Delhi Railway Station. My first stop was at Jantar Mantar. Went on an electric three-wheeler cycle-rickshaw-like thingy. 70 INR. The ticket costs 5 INR only. So, pretty cool, eh? :D
At Jantar Mantar, I met a few backpackers from Brazil. They were pretty amazing and had traveled all over the world! It was slightly weird though, Brazil being the host country for the FIFA World Cup 2014. Turns out they were huge football fans themselves but they were boycotting the WC this year as they believed FIFA was draining money from their country. Anyway, they asked me where I was off to next. I showed them my itinerary and they made some really amazing additions.
The first addition was really close by. Agrasen ki Baoli, an Archaeological Society of India protected monument is an old step-well at the heart of Delhi. Too bad not many people know about it. Entry was free. And so was the travel, since I walked. Well, I was drained, so I bought a bottle of water (for Rs. 20)
I followed my original itinerary and took an auto-rickshaw (INR 30) to the India Gate. I was lucky since there was a military ceremony on at the place. They did not allow much photography but I was lucky to capture all that I could. Whoa, what an amazing monument! Neatly maintained gardens nearby, well mannered traffic around, an amazing road and a faint hazy Rashtrapati Bhavan on the other end. Wow.
I hailed another auto-rickshaw (INR 30) to take me to the nearest metro station. Central Secretariat. Got really nice snaps of the Rashtrapati Bhavan from there. I got a pass for the metro, since I will be taking/changing trains during my travel, so I'd recommend that. The remaining money from the pass can be gotten back at any metro station, so it is all cool. It cost INR 150.
From there, I got on the yellow line (towards Huda City Center) to go for the next addition on my itinerary. Hauz Khas Village. I had never heard of this place. Turns out it is really awesome! (Hauz Khas metro station to Hauz Khas Village – 50 INR).
For the next stop, I took an auto-rickshaw back to Green Park station (INR 40) (turns out it is closer to Hauz Khas Village than Hauz Khas station) and took the same yellow line train to Qutub Minar. From Qutub Minar station, I took an auto-rickshaw (INR 30) to the Qutub Minar complex. Here's where I learnt of an amazing publicity technique by the Delhi tourism department. They have a shop called Delhi Haat. They have all things India. Textiles, handicrafts, leather products, antiques (or antiquities, I don't really know the difference). They give auto-rickshaw drivers a liter of fuel for every passenger they get to their shop. This is really cool. The passenger needn't buy anything. Just a really cool publicity stunt. Mumbai should have something like this too. Well, talking about publicity stunts, I saw this bar at Hauz Khas that had a real interesting advertisement. The poster said 'Famous all over Delhi for: free beer, topless waitresses and…false advertising'. LOL. I got really shocked at the 'topless waitresses' thing until I noticed the last line. :P
Moving on, Qutub Minar was something I've been wanting to check out since my school days. It was just as awesome as I'd expected! And with my awesome camera with me, I managed some brilliant clicks too! Qutub Minar entrance fees: INR 10
After Qutub Minar, I bought a bottle of water (INR 20) (Delhi…TOO FRICKING HOT!) I traveled back to the train station (INR 40 in an auto-rickshaw), took the same yellow line train back towards Chawri Bazaar station. To the next stop,Jama Masjid. One of the biggest mosques in India. It costs a lot (INR 300) if you wanna click photos inside. As a budding photographer myself, I did not mind paying the money. After all, I might not come back to the place again. It was worth it. Also provided a really awesome view of the Red Fort from there.
Well, completing my list of places to visit on my first day in Delhi, I took a cycle rickshaw (INR 30) to the Chawri Bazaar station and then took the train to New Delhi Railway Station. Walked back to the hotel from there. Phew. It was a really tiring day. But there is more to come tomorrow.
http://kamathsblog.wordpress.com/2014/06/27/outing-delhi-day-1-itinerary/
Day 2:
Sorry for the delay in the post. I was busy waiting to feel my legs again, they had worn off after a REALLY exhausting day. I began the day from the hotel again. This time, I took an auto-rickshaw to the metro station. I had expected the driver to take me to the New Delhi Railway Station, I ended up at the Ramkrishna Ashram Metro Station. The blue line instead of the yellow line. This wasn't a bad mistake since it would have taken twice as much money to go to the New Delhi Metro Station in an auto-rickshaw. So, I had to take the train towards Rajeev Chowk metro station and then take the yellow line. (INR 30 for the auto)
My first stop was the Red Fort. So, I stopped at the Chandni Chowk metro station and took an auto-rickshaw to the Red Fort. Well, you can walk it down, if it isn't too hot. It is crazy. And LOTS of people. So, paid 40 bucks for a trip. The Red Fort is a massive complex. Really HUGE. And I am at a lack of words to describe the magnificence of the Mughal architecture. Wow. It was all just so royal. The ticket costs INR 15 (including the museum ticket), so it isn't expensive at all. Note: please buy a bottle of water from outside the gates. You do not get it inside and you've got loads of walking to do.
I exited the Red Fort and was moving towards the Chandni Chowk metro and I decided to take a cycle-rickshaw…no auto rickshaw's in sight. He told me he'll take me all around Chandni Chowk for INR 200. I was intrigued but not for 200 bucks. I bargained the price down to 120 considering I'd already seen the Jama Masjid (which was one of the places he was taking me to) already. Please note, if you are in a similar situation, do not go for it if you do not plan on stopping. He took me around to food places and waited while I tried the finest jalebis andparanthas I had ever tasted! He took me even ahead to show me the lanes around. This is really amazing…there are lanes for everything. A lane for shoes, a lane for street food, a lane for sarees, a lane for electronics, a lane for spices and a lane for silver. So, you want to buy a mobile phone, where do you go? The electronics lane? Naah, there is a separate lane for mobile phone shops too!
From the Chandni Chowk metro station, I left for the Central Secretariat metro station. Here, I changed to the violet line and took the train towards the Jawaharlal Nehru Stadium station. Wow. What a station! I thought I had landed in a different country. Did not look like India at all! Left the station and walked a few meters till I got sight of the stadium. The CWG'10 was a big scam and all, but impressive work nonetheless! I took an auto to Humayun's Tomb from near the stadium (INR 60). The entrance passes costed INR 10. Again, Mughal architecture…WOW. So much awesome. Even more awesome was the Isa Khan Tomb in the same complex. In the complex are also tombs of Humayun's courtiers. Here's the crazy part. Before you get to the tomb structure, there is a gateway you have to pass. The gateway looks very small in comparison to the tomb building. VERY small. Turns out, the two structures are EXACTLY the same height. Wow. There were a few architecture students there who were making measurements of the dimensions of the gateway, they told me. They showed me the height of the gateway they had measured. I checked the height of the tomb from the internet. Wow.
Now, from here, I planned on going to the Lodhi Gardens. I thought I'd go to the JLN Stadium station, go to the next stop, get an auto-rickshaw and go to Lodhi Gardens. It would have costed me 90 INR, not including the metro pass transaction. Better was to just hail an auto-rickshaw and go directly to the Lodhi Gardens. Cost me 70 INR. Lodhi Gardens is massive. Since it was so hot, I could cover only about 65-70% of the entire place. But from what I saw, it was really amazing. I was reminded of the initial parts of the Sanjay Gandhi National Park in Mumbai. A lake, neatly maintained lawns and plants, places to sit/relax and lovers without a room. What was additional in Lodhi Gardens was the cleanliness, no vehicles permitted and really amazing tombs/mosques/buildings.
I was tired by then. Traveled via auto-rickshaw to the nearest metro station. It takes INR 30. I am not really sure which station it was. But it was the violet line. I took the same line towards Nehru Place. Got down there and took a INR 30 auto-rickshaw ride to the Lotus Temple. Again, WOW. It is massive. A massive white lotus! I was really exhausted by then, so I did not enter the place. I went as close as possible before they ask you to remove your shoes, clicked some pictures and returned. Took an auto back to the metro station. This auto guy took me to Delhi Haat again! A different one. Bah. It was really cool and all but I DID NOT WANT TO BUY ANYTHING. But looking at antiques (again, or antiquities, I cannot tell) for about 5 minutes for a ride that costed only INR 20 wasn't that bad. The auto guy dropped me off at the Kalkaji Mandir metro station.
Now, here is a thing to remember VERY carefully. If you have followed this and the previous itinerary exactly, you'll end up with INR 10 remaining in your metro pass. The travel from Kalkaji Mandir to the Central Secretariat metro station costs more than that. So, if you swipe your card at the entrance, they can fine you at Central Secretariat. So, buy a token. INR 16. From Central Secretariat, I went to New Delhi Railway Station using my card. Costs INR 9. Now you can get that remaining INR 1 from any metro station but who would want that? Maybe you'll require that for a public toilet later (although I won't recommend it)…INR 1 for number 1, INR 2 for number 2 :P. Well, I might need it if I go to the Delhi Metro again someday. After that, it is a nice souvenir of the two most awesome days in Delhi.
http://kamathsblog.wordpress.com/2014/06/29/outing-delhi-day2-itinerary/