When it comes to an indulgence with food, Delhi is the city that delivers and caters to all sorts of needs and greeds. This city never shies away from welcoming new cuisines and only gets better with time! (Yes, it might sound unreal, but I do have proofs).
Shout Tibetan and the city will smother you with Tibetan cuisine. Scream Afghani and Chopaan Kebab welcomes you. Rush to Yeti - The Himalayan Kitchen if you need some Nepali food to satisfy your hunger pangs!
Dotted with migrants from Somalia, Afghanistan, Nepal, restaurants have managed to satisfy foodies with their tummy - friendly recipes and dishes. Here are 6 restaurants you must try on a hungry belly!
Afghan Darbar is an authentic restaurant with Afghan style of cooking that differs wildly from the Mughlai style! Flavourful? Undoubtedly, but the food is cooked with more condiments and lesser spices. This place also offers a satisfyingly themed ambience, a welcoming staff, and reasonable rates. The massive menu in Afghan Darbar is sure to make you stumble upon some sounding dishes like the Afghan specials.
Recommended dishes: Tandoori Chicken, Chicken Qorma, Qubuli Uzbei, Afghani Roti's
Location: 96, Block E, Lajpat Nagar - 2, South Delhi, 110024
Estimated cost: Rs. 550 for two (approx.)
RJ Kabul located in VPO Jharsa, near to Vedanta Hospital in Lajpat Nagar, is a mini-paradise for people who cannot resist Afghani and Mughlai dishes. One of the most popular places in the area, the interior of the restaurant adds to its exclusivity, enough to give you a flavour of the country.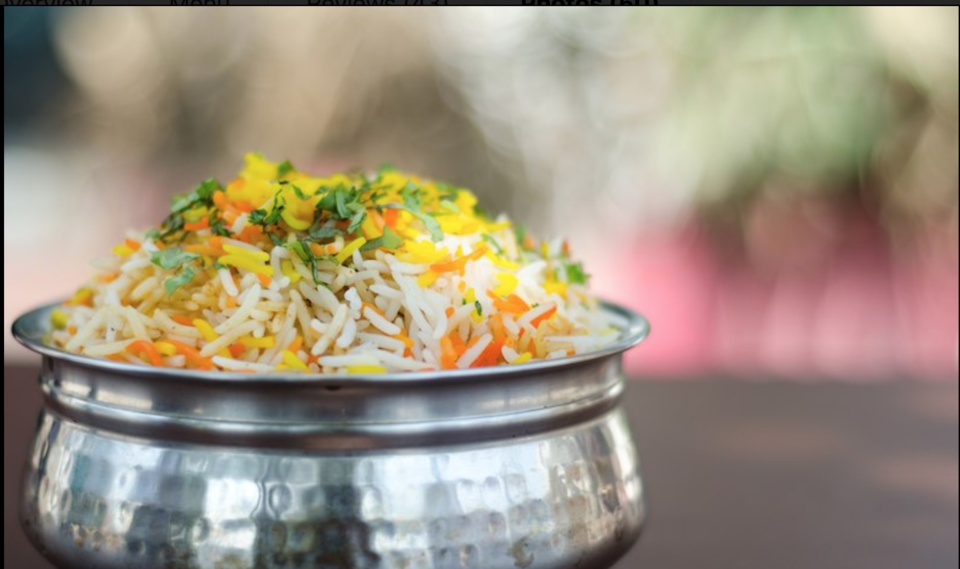 Recommended dishes: The Qabuli Pulao and Ghosht Tikka Kebab
Location: VPO Jharsa, Sector 39, Gurgaon, 122022
Estimated cost: Rs. 800 for two (approx.)
Mazaar is a casual dining spot as well as a lounge that highlights the essence of Afghani cuisine and its culture, and I'm sure that the only word you'll think of is INCREDIBLE! Every possible Afghani dish such as Nargisi Kebab, Norani Pulao, and Shaami Kebab and more that you crave will be presented to you on a platter; keeping the quality and taste intact! I bet that this restaurant is sure to take you on a joyful ride.
Recommended dishes: Qabuli Uzbeki, Bolani Gardana, Mantu, and Sheer Yakh
Location: 78, Block I, Lajpat Nagar - 2, South Delhi, 110024
Estimated cost: Rs. 700 for two (approx.)
Chopaan Kebab, a fine dining family restaurant offers quite a serene atmosphere. Chopaan is known for serving the best Manu Afghani and Jujeh Kebab (Chicken Tikka) kebab's and delicious Afghani and Iranian delicacies like whole grilled chicken Afghani, hummus with Pita bread and makhloot with rice. The aromatic preparation in the restaurant makes up for all the hunger and long-due cravings. I strongly recommend this for satiating your endless hunger pangs and a satisfying dining experience.
Recommended dishes: Chicken Korma, Kazan Kebab, Mantu Afghani
Location: Block I, 48, Lajpat Nagar - 2, South Delhi, 110024
Estimated cost: Rs. 700 for two (approx.)
MEC Syrian Food
Frequently visited by medical tourists from West Asia and the locals, it's the yearning for authentic flavours that brings one at MEC Syrian Food in Sarita Vihar, Delhi. One needs to walk through the narrow lanes of Madanpur Khadar to locate Om Palace, where this eatery can be found. If you're a little curious about trying new dishes from the menu, try the Shawarma platter - meat filled sambusa, and baasto (pasta) that will almost make you forget that you are in India.
Recommended dishes: Chicken Shawarma, Falafel and Hummus
Location: Janta Flats, Madanpur Khadar Village, Sarita Vihar, New Delhi
Estimated cost: Rs. 500 for two (approx.)
When hunting for a Tibetan restaurant, Yeti is probably the first one that comes to the mind. You can enjoy the attractive view of the Hauz Khas Fort with a plate full of warm and delicious mutton momos. If you're a true meat lover, their mutton platter is also a must-have, which is usually served with a Wai Wai Sadeko.
Recommended dishes: Bhuteko Chana (Nepali starter), Yak butter tea, Stir Fried Goat lungs
Location: 30, First Floor, Hauz Khas Village
Estimated cost: Rs. 1300 for two people (approx.)