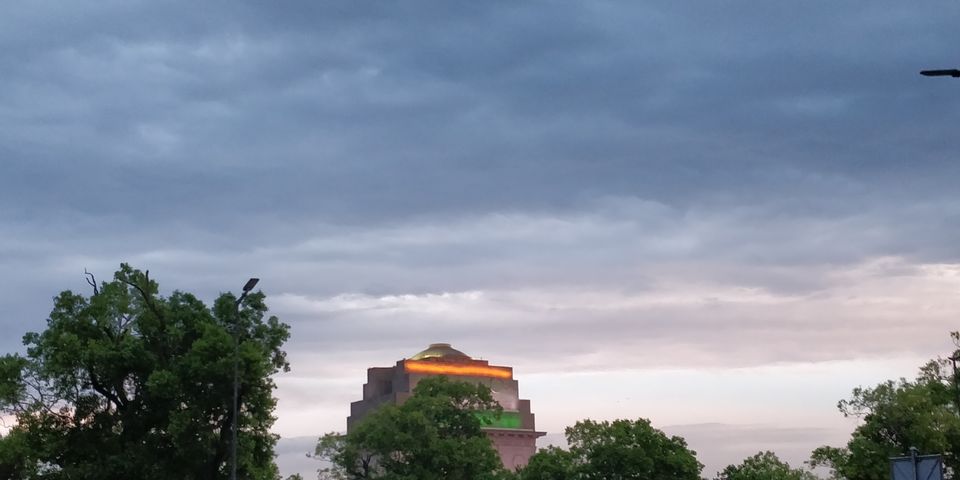 While I was exploring the places of Delhi, I was more interested to meet the 2 people of Delhi during the day.
1. Mr Anoop Khanna – He is the one who started Dadi ki Rasoi serving food to more than 500 people per day, which is simply amazing. In today's scenario of inflation, serving food to so many people at just Rs 5 is a big thing. While interacting with him, he added "People do ask about the work we do. We are happy if it expands, it will be good for poor people. We can't expand it alone as we have done it here but we do suggest people to take initiative like us and we would be glad if they do so". Such a great feeling after meeting such a great person and having lunch @ Dadi ki Rasoi. If you want to visit this place then the address is : Shop No 39, Block I, Ganga Shopping Complex, Sector 29, Noida. Please note that the timings are from 12 pm to 2pm only.
2. Preety Mishra – The best travel blogger I have ever met in my life. She is the founder of "Solosurvivors" – a facebook page and community wherein you get lots of information regarding the various travels and one of the unexplored places on earth. After exploring the places of Delhi, I had a talk with Preety and we decided to catchup and share our travel stories. It was fun interacting with her and Mohsin Khan – a solosurvivor too who welcomed me and I never felt to leave the place. We all talked about our individual experiences in travel, and the best 2 hrs of that day were ended with a sweet smile on everyone's faces promising to meet again soon. It was indeed a great day spent altogether. And I would like to thank Mohsin and Preety and wish you all the very best for future travels. Keep exploring and enjoy until we meet again soon. Must visit place – Triveni Café (as suggested by Preety). I did missed to visit the place, however in my next trip – it's gonna be marked in my to-do list.