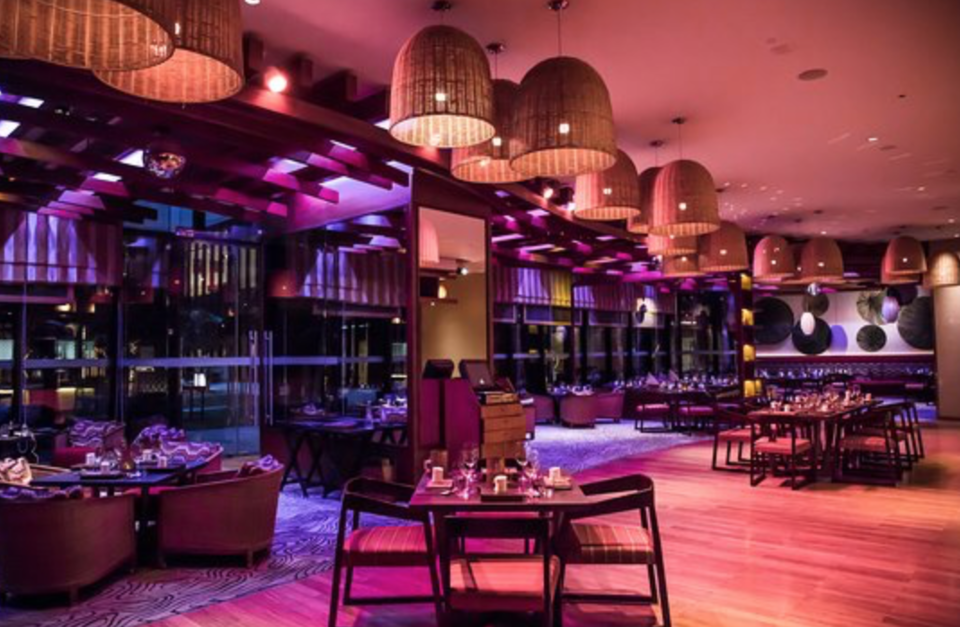 I have uncovered this fantastic way you can explore both Gurgaon and Delhi on the same day without much hassle. Here's how. The key lies in living in Aerocity which is in the centre of both places. CP is just 40 minutes from here and Cyber Hub is only 20 minutes. Hence, Aerocity lies in the centre of both places and you can explore both on a 1 day trip to Delhi.
I recently went to Delhi for a 1 day trip and I stayed at The Pullman Hotel in Aerocity. I ate breakfast in the morning and I left to explore the heritage of Delhi.
First I took a road trip to Chandni Chowk. I reached Chandni Chowk in 1 hour and explored the Red Fort in Delhi. I also took a walk around and tried the street food in Delhi. Chandni Chowk is the best place to try street food. Parathe Wali Galli is however a little overrated and I did not enjoy that much. It was too unhygienic for my liking. After strolling around the Red Fort, I went to Jama Masjid which is close by. I took an auto till there. The streets were bustling in traffic. Delhi was tiring me out and I was facing the hassle of city life. Jama Masjid however made me feel calm and the magnificent structure with holy water in between soothed me. The symmetry of the structure was astounding.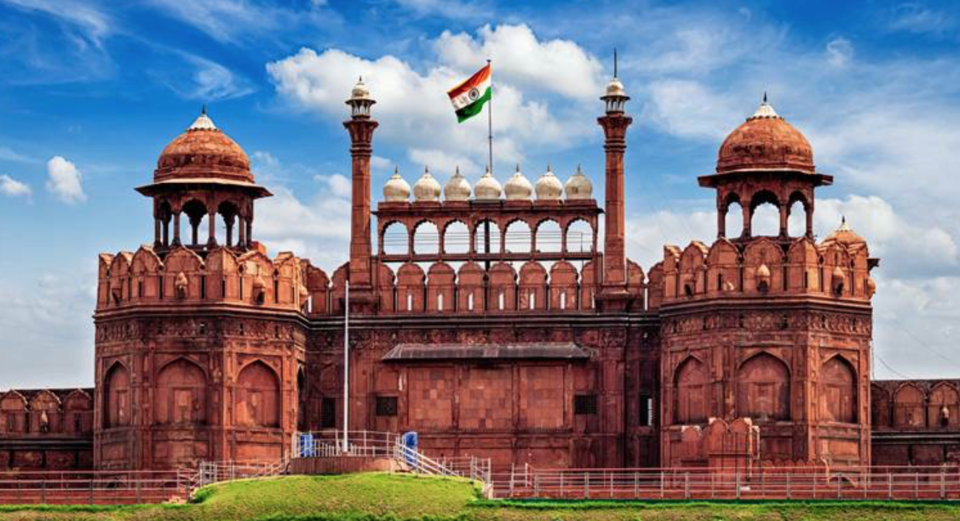 I went to explore Connaught Place after this. It took me around 30 minutes to reach Cp. Having a time frame in which I was going to explore Delhi, I just had a single day. A mere 24 hours to take in the light and vibe of the city till I had to leave back for another destination yet again. Much like the city itself, I too began moving fast. The metro life was getting to me. I went to CP and walked around. I didn't really want to shop a lot so I went to a cafe and explored it. I went to Moonlight Cafe in CP and ate there. The vibe was really good and there was music. This was also more quiet than Informal, a cafe nearby and made me feel more comfortable. It wasn't surrounded by teenagers who were screaming and dancing to music. Yes, that is more Delhi (loud and teenager like), but every city is what you want it to be depending on where you choose to go in it.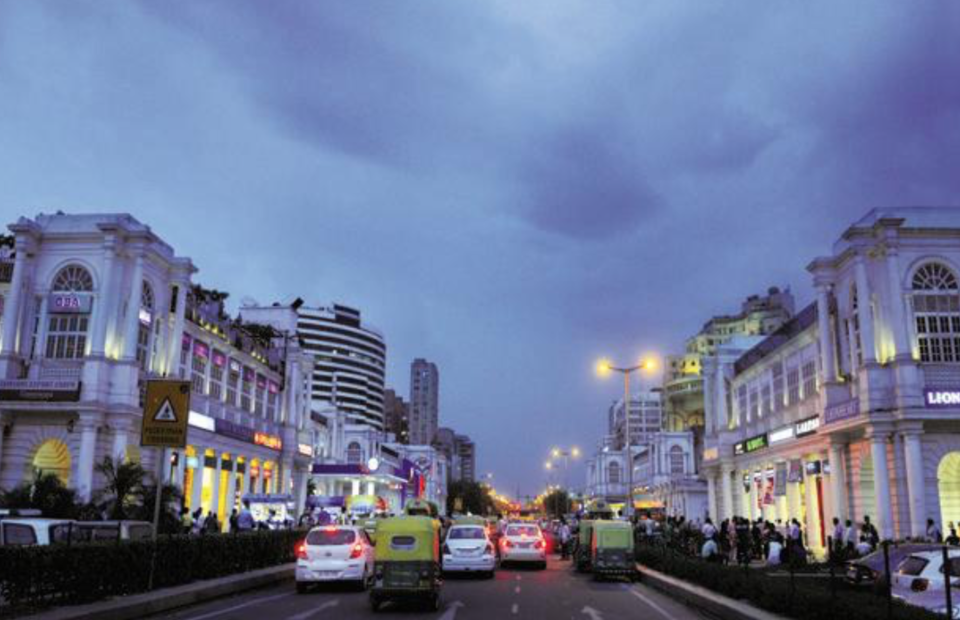 After eating a meal at Moonlight, I decided to go to Janpath, walk around and do street shopping in the area. I could go to Sarojini too but that was far away and yes, time crunch. I explored Janpath and saw a crafts market, a earrings market and many more places inside. I then took the metro and went to explore Lodhi Gardens and Safdarjung ka kila. This old kila is beautiful and symmetrical. I love the symmetry about this city and its structures.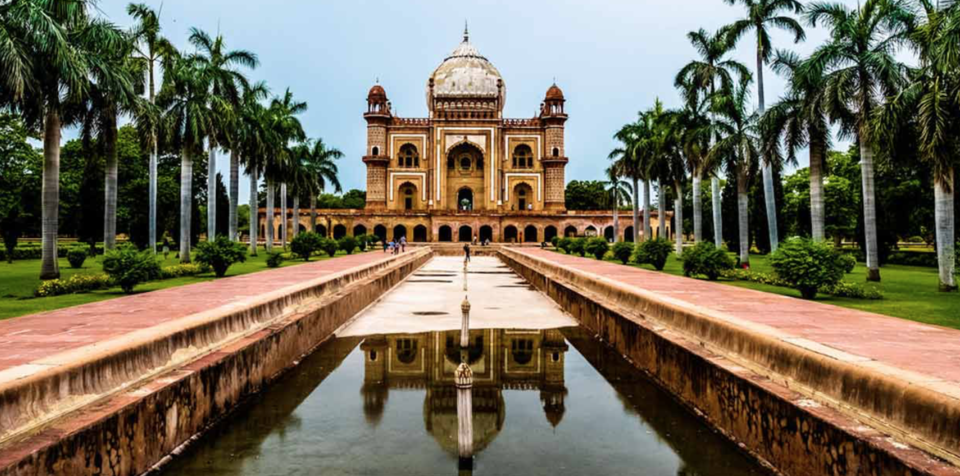 I also explored Indira Gandhi museum nearby which has held the heritage of the powerful political Gandhi family in India. Indira Gandhi's home is converted to a museum with the old furniture, begs, wall hangings, temple intact. You can also see the saree which she wore when she was shot. The area where she walked is converted to a glass walk region. The place has a historical and powerful aura around it. I loved the museum and there are very few places in India where you can explore such museums. Being the capital city and a centre for power, this museum culminated the end to my heritage walk around Delhi.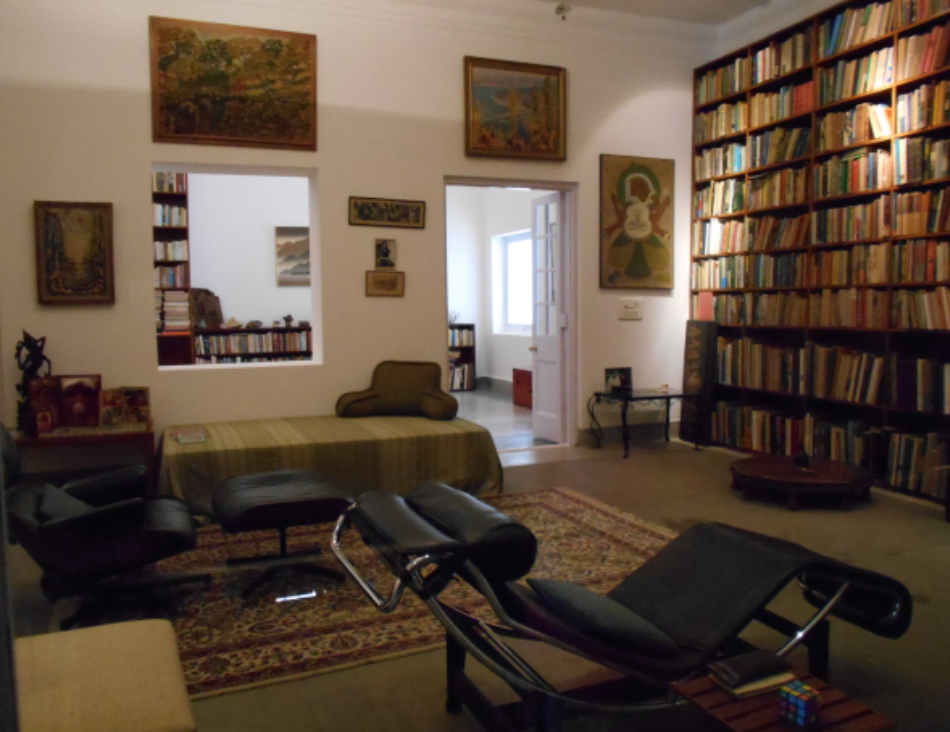 I went back to Hotel Pullman after this and explored the hotel. I ate dinner at Pluck which is a fusion food restaurant. The restaurant had an I-Pad menu. Perks of a five star hotel which is one of a kind. I explored the menu and spent time gazing at the live menu where each dish was accompanied with a video of the chef preparing the dish. I tried fancy food here like Golgappa Caviar which cost INR 650. That is a huge price to pay for street food. But vegetarian caviar was a side quest. I also tried their parmesan soup which was the best soup I've ever had. This cost INR 950. I then tried their tortellini and ended with their blueberry cheesecake which was topped with Indian Boondi. The food was fabulous.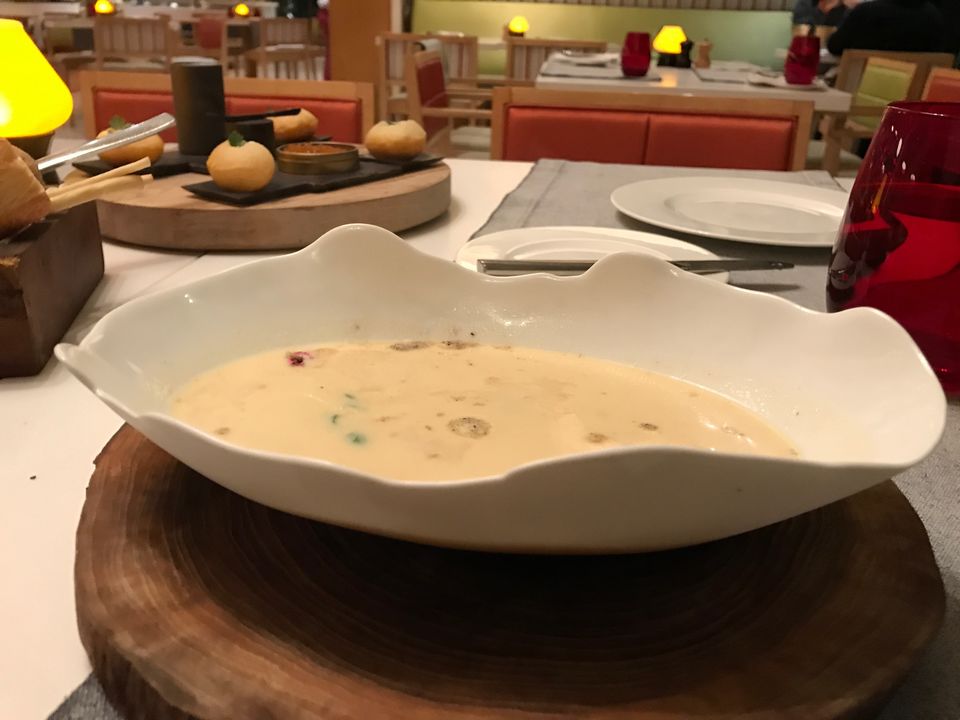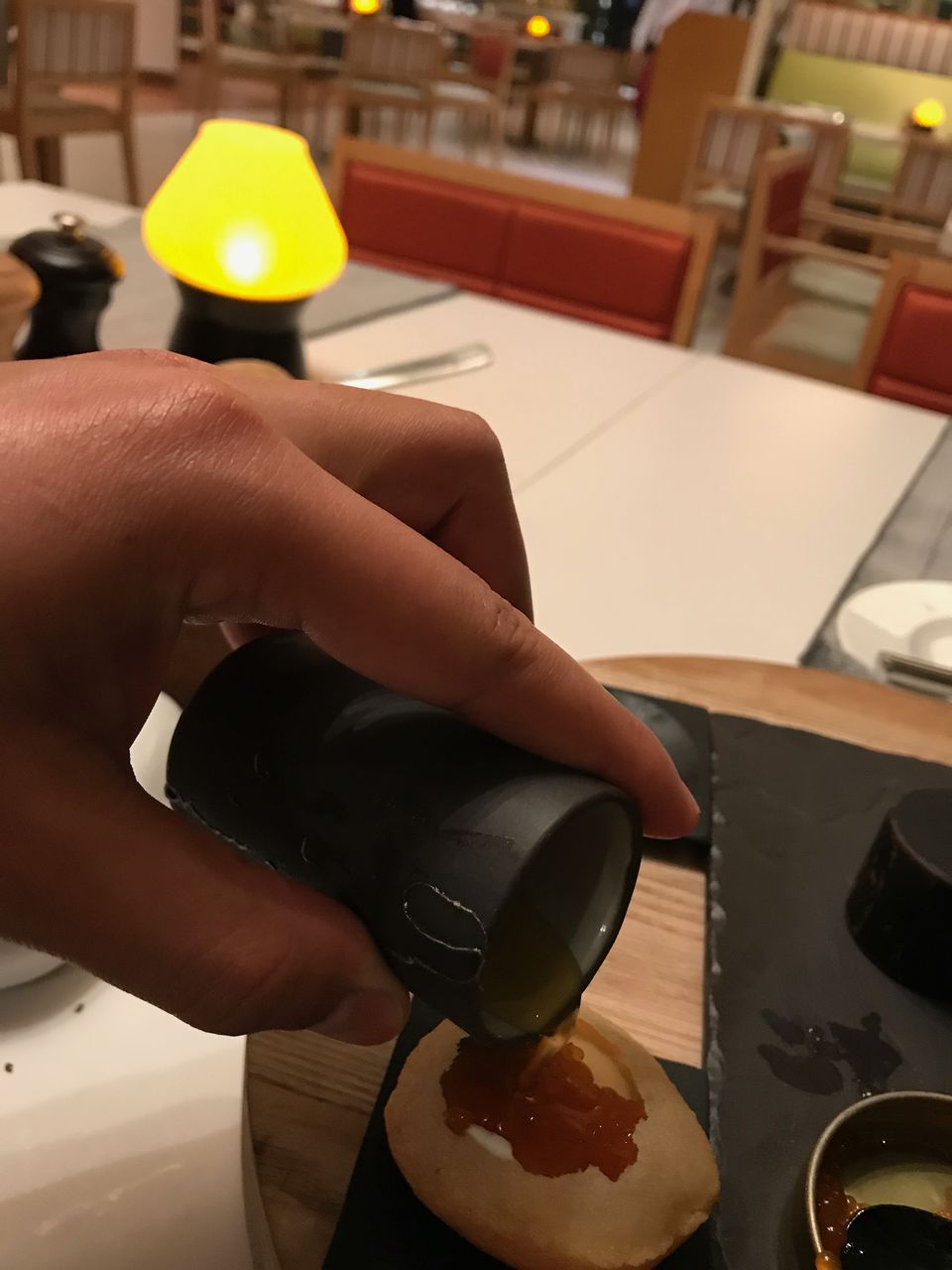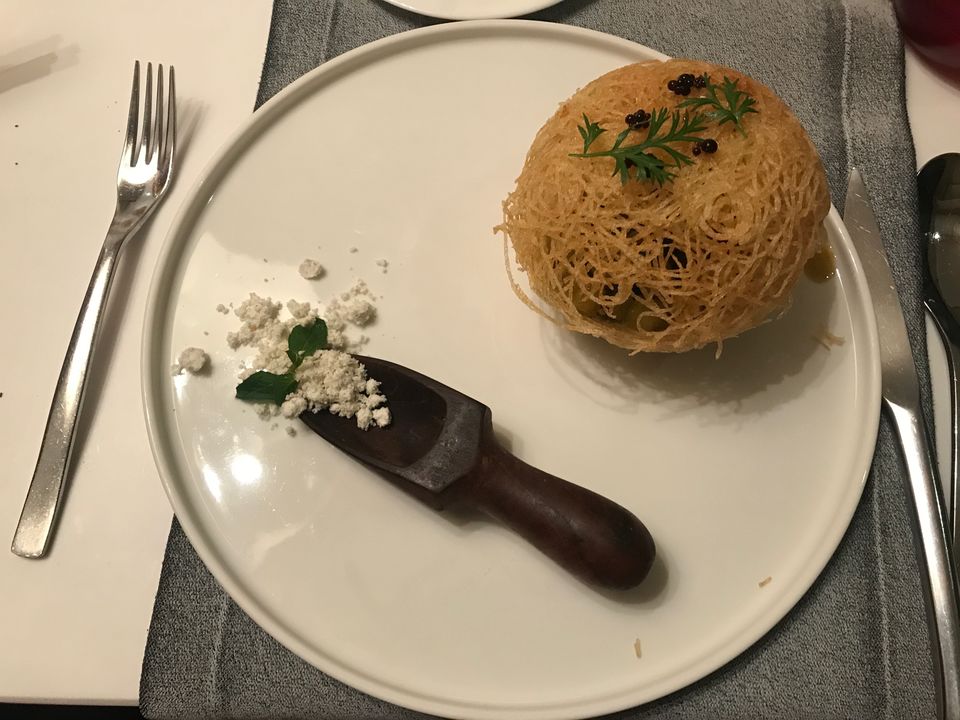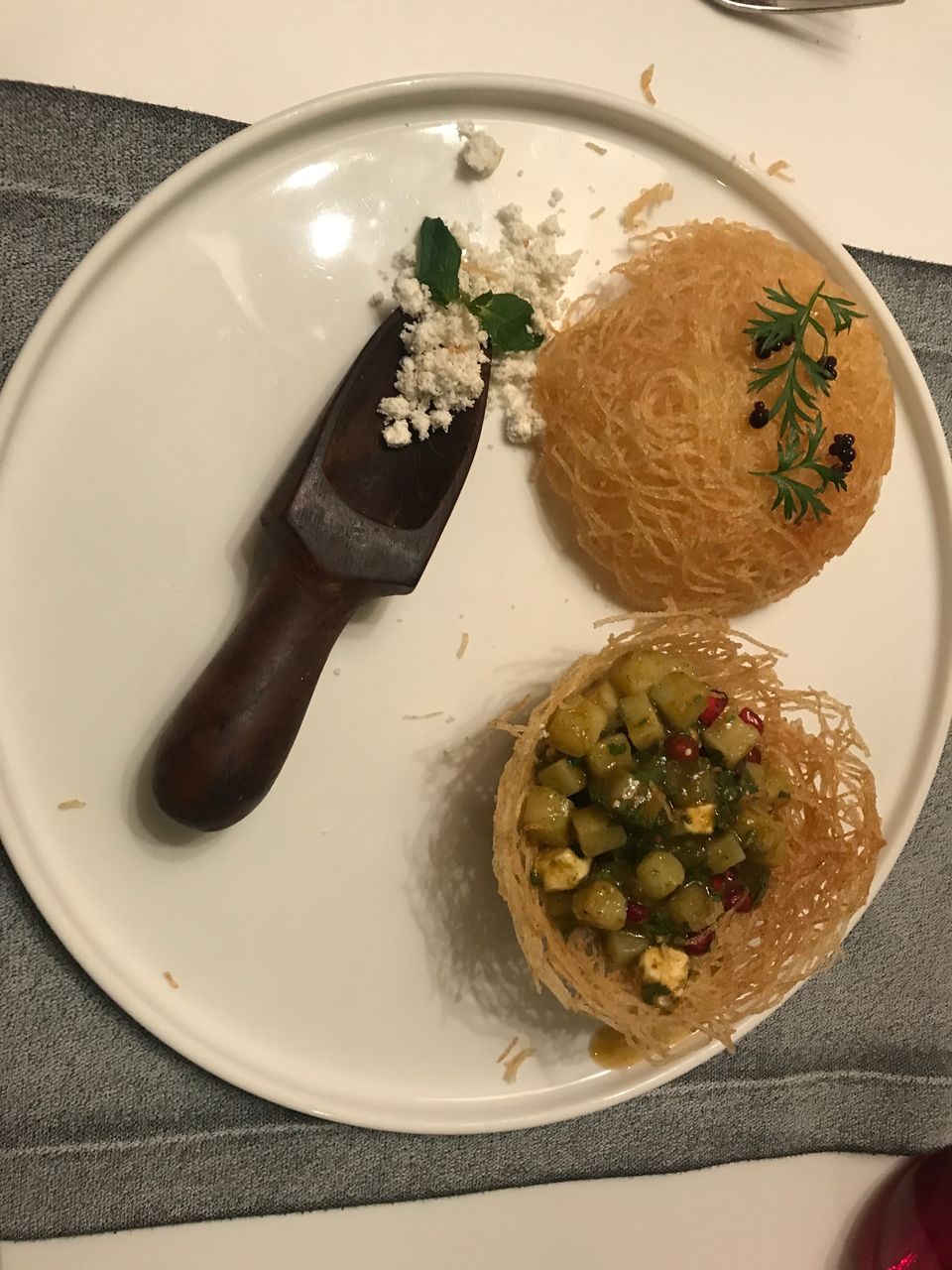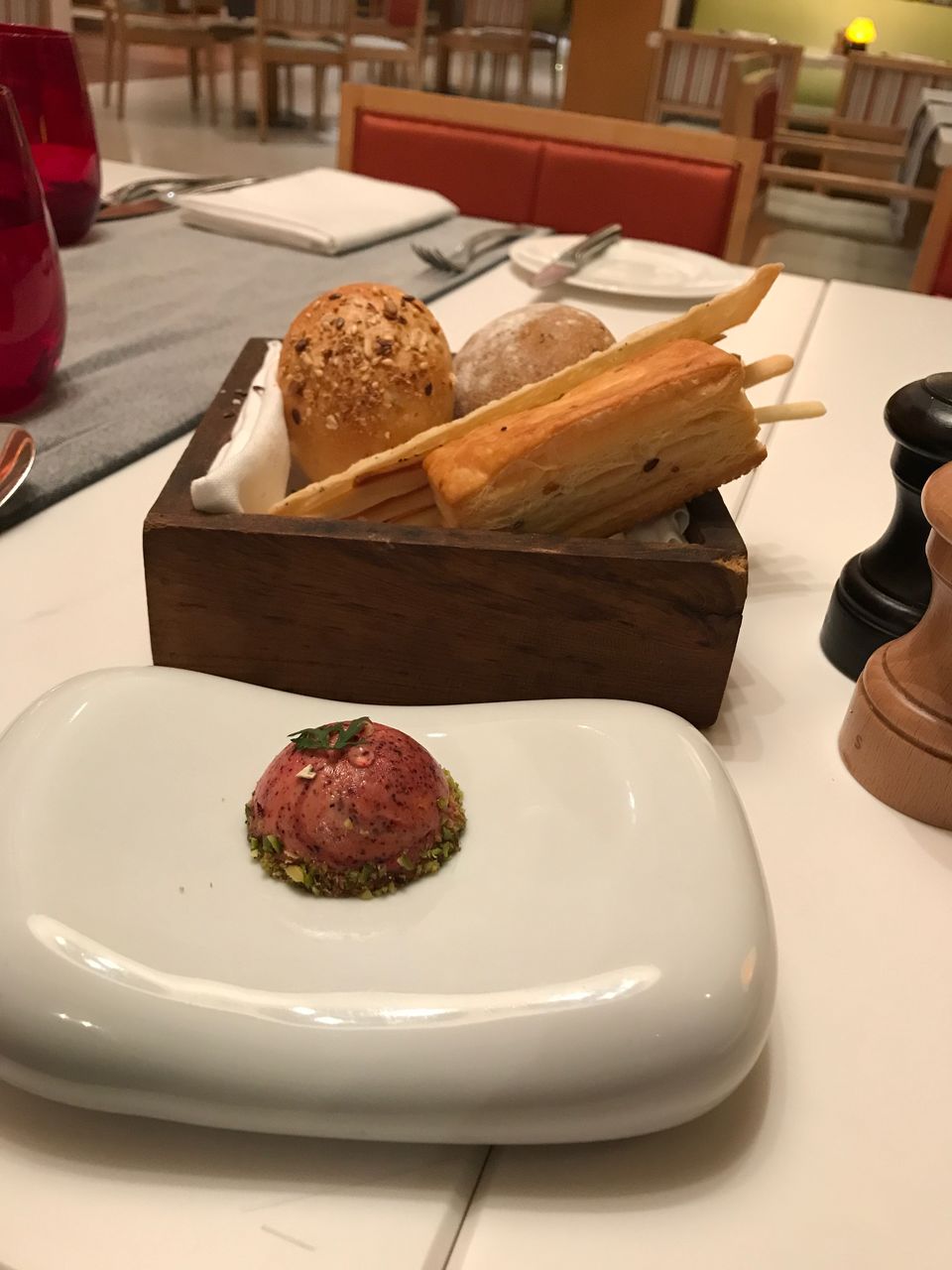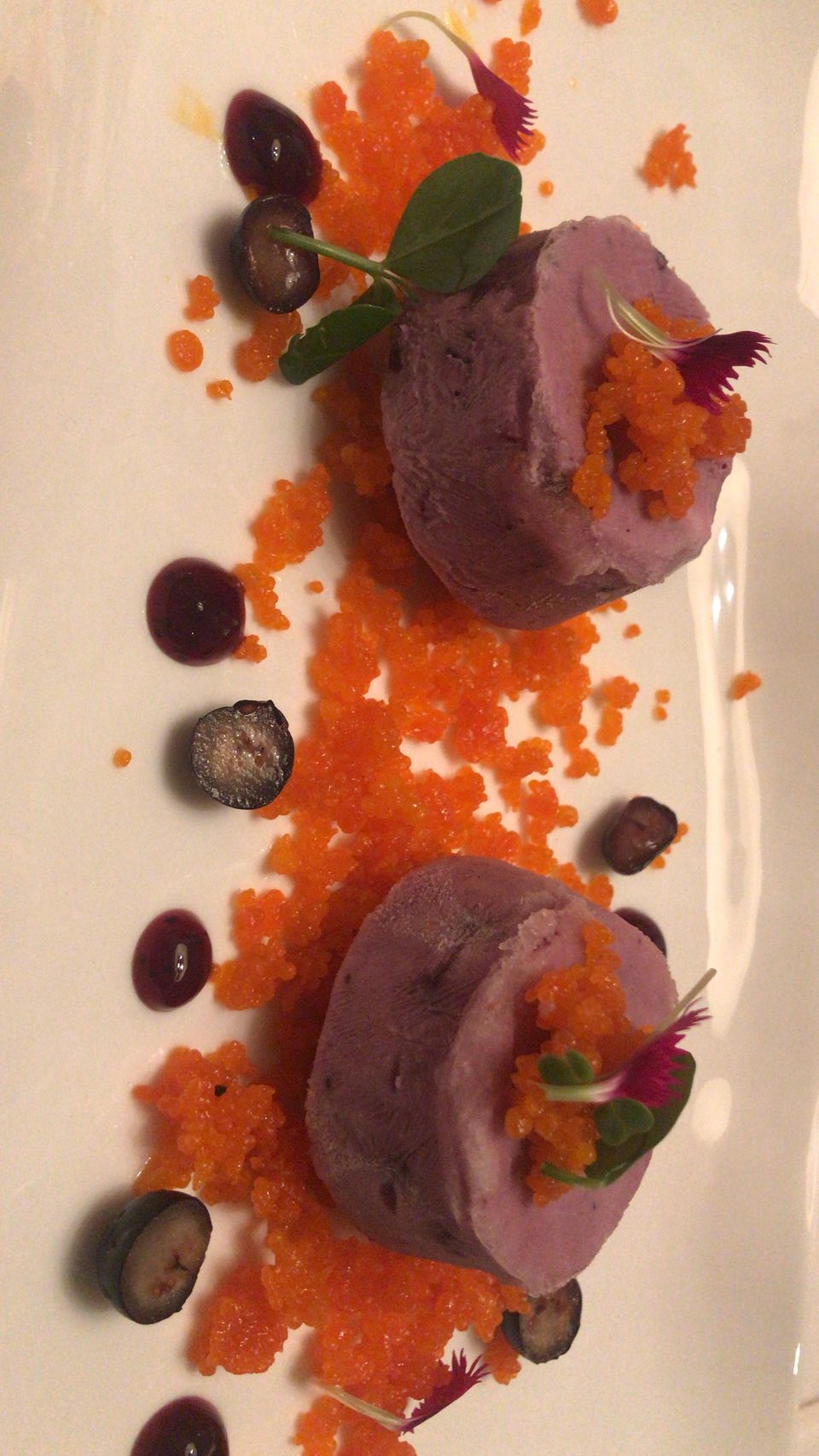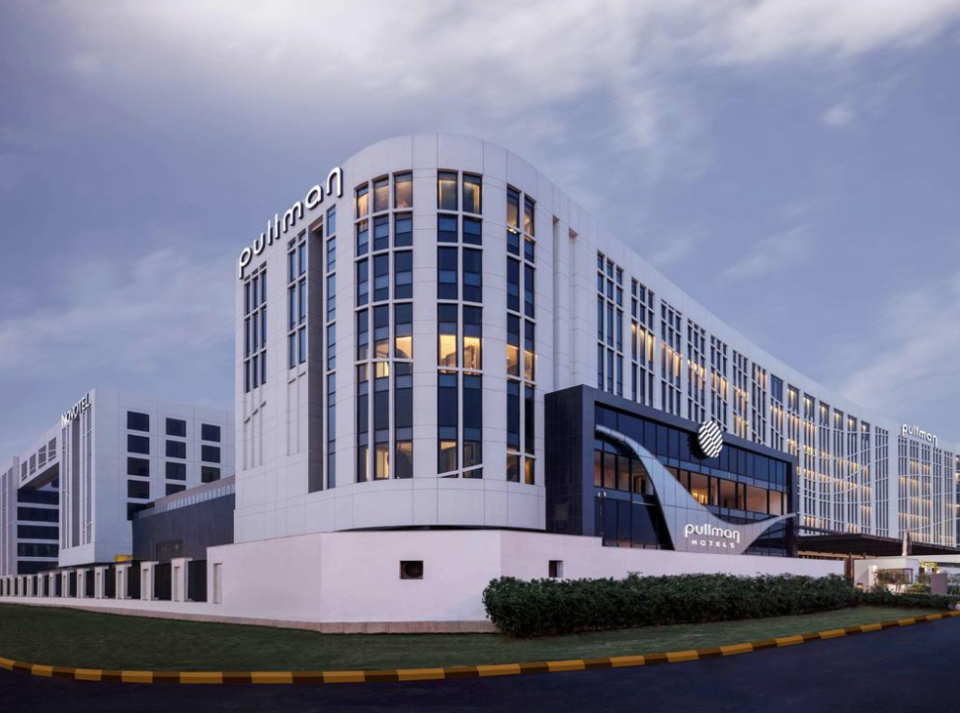 I was reenergised to go to party at Cyber Hub after this. I went to Hard Rock cafe and enjoyed my evening. It was a mere 20 minutes from the hotel and they had organised a car for me to go. There are also autos which are available near the hotel.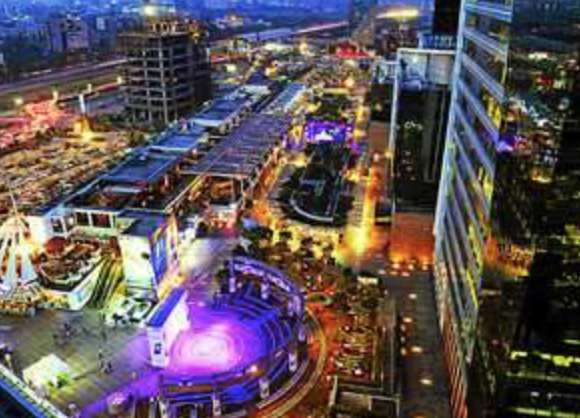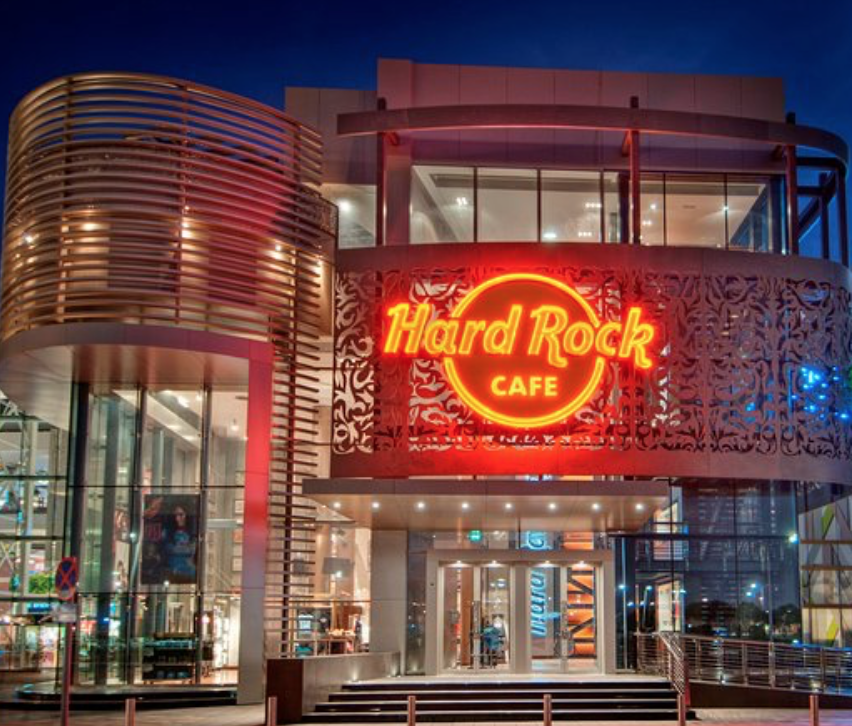 I was super tired when I was leaving the place and I reached back the hotel really late. Even after a late evening, the interiors of the hotel captivated me. The glass lights from the ceiling were lit and they made my heart feel fresh. After entering the lobby, I began to crave some tea.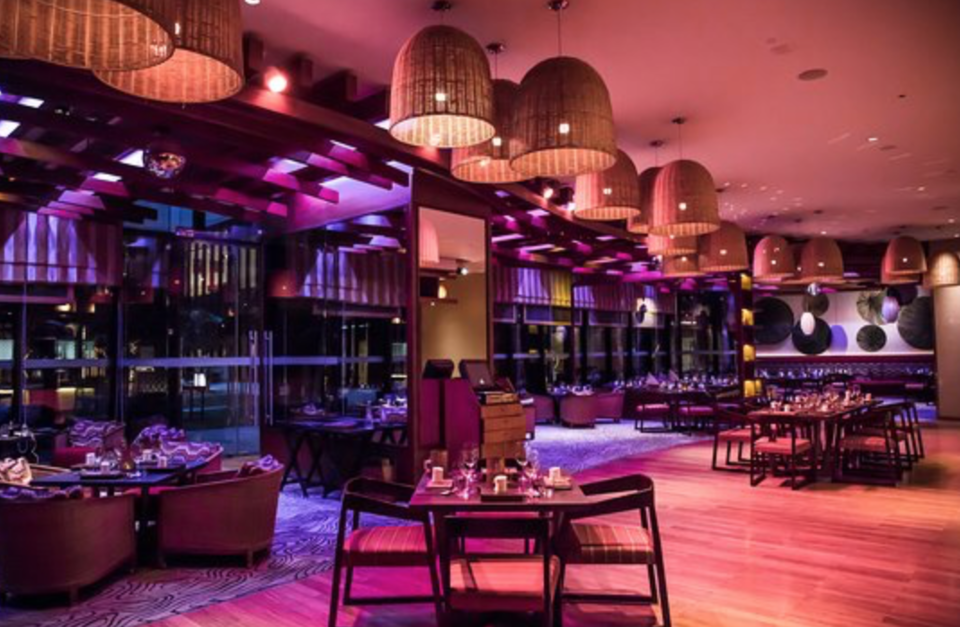 I went to Cafe pluck which is on the lower level and heard loud music. This led me to go to Honk club which is on the lower level of the hotel. There was a techno party at the hotel and I enjoyed that a lot. I was there till 4 AM. Though I was drowsy and I felt like I would crash at the nightclub itself, I stayed back and enjoyed the music. I loved to take in the vibe of the capital city which boasts to be the party city too. Though Mumbai competes with it, Mumbai and Delhi by far have the best party scene in Delhi.
I went back to my hotel room after this. I relaxed in the room. Looking at the bathtub in my room made me plan the next day. I knew I would use the tub first thing in the morning and I would probably sit in the bathtub and enjoy my morning tea there. Bed in breakfast is always a luxury and where else if not Delhi.
The next day, I left for the airport after bathing in the tub of course. The airport was really close and I had time to enjoy the spa at the hotel before leaving. This is one of the biggest perks of living near the Airport. The WOO spa helped me wake up and relax. It marked the end of my trip and the beginning of a new day.

My trip to Delhi would be incomplete if I had missed out on the nightlife or the luxury or the heritage. I was able to see it all because I had lived in Aerocity, specially at The Pullman Hotel.
There were many more options of things that I had when I stayed at The Pullman Aerocity. Qutb Minar was very close to the hotel. There were a lot of malls as well which I could explore, like Saket, DLF, etc. I also had the option to go to ISkate which is an ice skating rink in Delhi. But I choose these based on my personal choice. You can choose the ones you like too. Make sure to use google maps to check distance and time because the metro is faster than cars most times. It's Delhi after all.
You can read more about my stay at the Pullman Hotel here:
https://www.tripoto.com/trip/shimmer-in-luxury-while-you-stay-at-the-pullman-hotel-on-your-next-visit-to-delhi-5c7c158630267