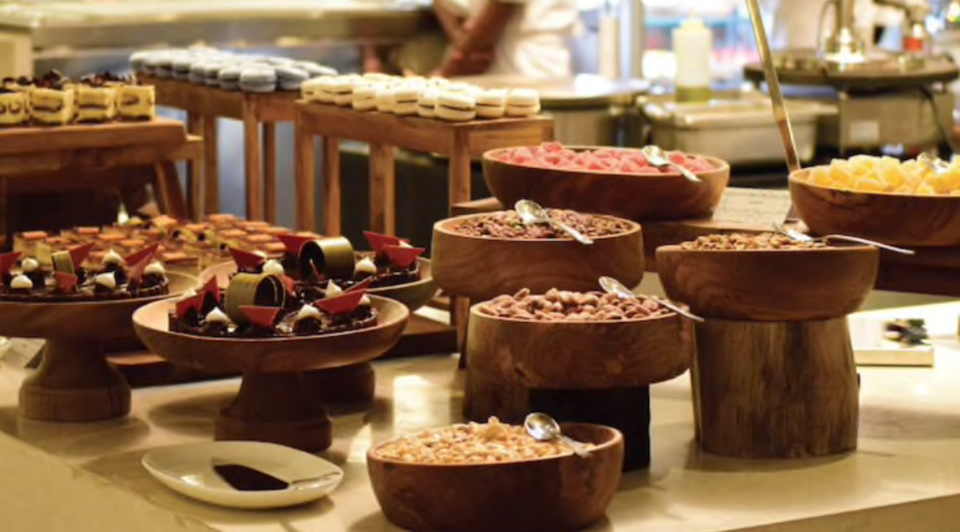 Aerocity is the growing party capital of Delhi. People no more want to go to Hauz Khas or to CP. Everyone was long waiting for a new party place in Delhi because the old ones are already explored and have gotten monotonous. Moreover, the ambience at old places cannot beat the new age party places on the weekends. Aerocity has many new restaurants which are opening up for travellers and Delhi-its alike and these are the 4 places to which everyone should head. Here is a list of 4 restaurants in Delhi which is compiled only for you.
1. Pluck -
Ambience and Food
This is a fine dine restaurant. The theme of this restaurant is peacock and the ambience here goes well with the theme. There are feather like colourful structures which are installed up in the restaurant. The menu is very interactive and classy. Various fusion dishes which are prepared by world known chefs in their kitchens are available on the menu. They specialise in Italian as well as fusion food. I tried their Parmesan soup for starters and it tasted like I was drinking white sauce itself. I also tried their Golgappa Caviar which has vegetarian caviar made out of mangoes served inside golgappas. Their cheese tortellini was literally the best Italian dish that I have ever tried and I would love to go back there only to have this dish. Instead of having lasagna sheets in this dish, they had cheese cut slices which were so delicious and made me go for more. I ended my meal with a blueberry sorbet cake. This had an edible flower up and a slightly sour blueberry taste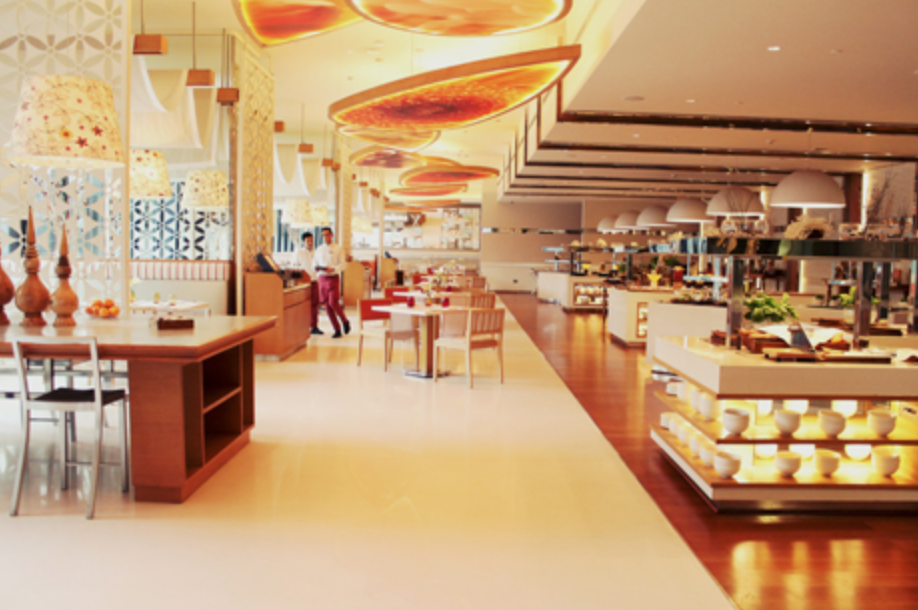 Best for:
This place is perfect for an evening date. The ambience fits well into a perfect night which will be high budget. You could go here with your family too but children generally do not have the food sense to appreciate the food here to the full extent. You need to know the basics of food criticism to appreciate higher level food. This place is anything but mediocre and casual and calls for an occasion. This place is great for people who love Italian and fusion food.
Average cost:
The average cost of a meal here is around INR 4500.
2) Honk -
Ambience and food
The ambience of this restaurant is dim with tinges of yellow and red. The furniture here is mainly red and wood. The ambience feels Japanese Asian because it is an Asian food restaurant. The music playing here is trance music and it helps you to loosen up for the evening. I tried their sushi and their dim sums which were very tasty and different. All the Japanese varieties like edamame, asparagus, cream cheese and mushroom are available here. I also tried their broccoli starter which had sautéed broccoli infused with many flavours. I was so full by the time I was leaving, I could not try their desserts. They have many wines here which are very old and come from The Pullman brand which only sends wine to these restaurants and I tried that. It made my evening even more special.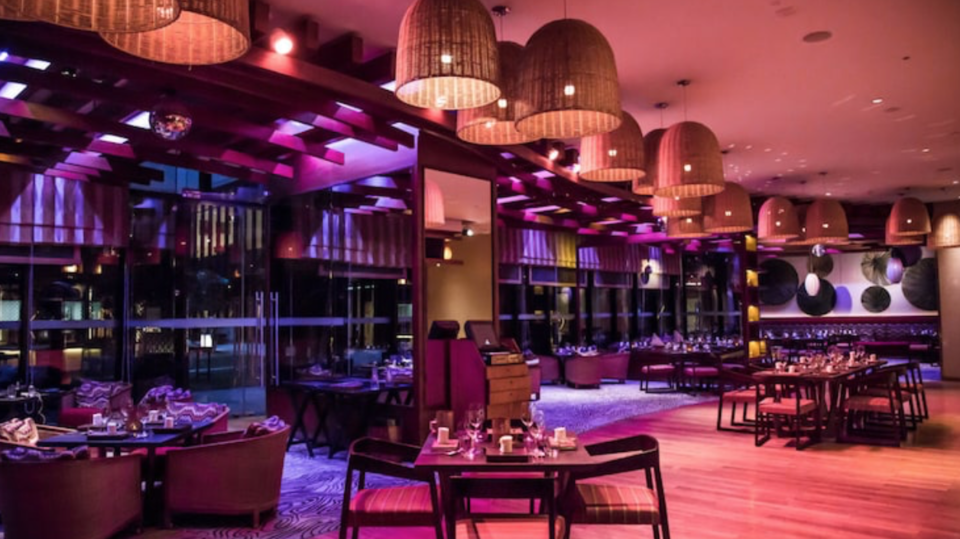 This restaurants turns into a club at night where a DJ comes to play some tunes. The theme of the music is generally trance. This place is more suited for an afterparty scene where people want to relax rather than those who want to rave.
Best for:
This place is perfect for a date because the food here is amazing and there are some fantastic wines which are available here as well. It is also perfect for a group of friends who want to try out new cuisines and some great food. If you are looking for an after party scene, this place will help you unwind.
Average cost:
The average cost of a meal at this restaurant is INR 4500.
3) Cafe Pluck -
Ambience and food
The ambience at Cafe pluck is soothing. The interiors have woodwork and tables of high stools. There is a coffee brewing machine at this place and they brew their very own coffee every evening. The coffee like aroma which comes out of this cafe is very distinct and tasty. They have around 120 different types of coffee that they serve here. They also have flat bread pizzas with cheese. However, the dish only looks like a pizza but the concept is very different. I tried their espresso shot and they had served it with two different chocolates which are light on the tongue. The alternating shots of coffee with mild infusing flavour of chocolate woke me up with a start.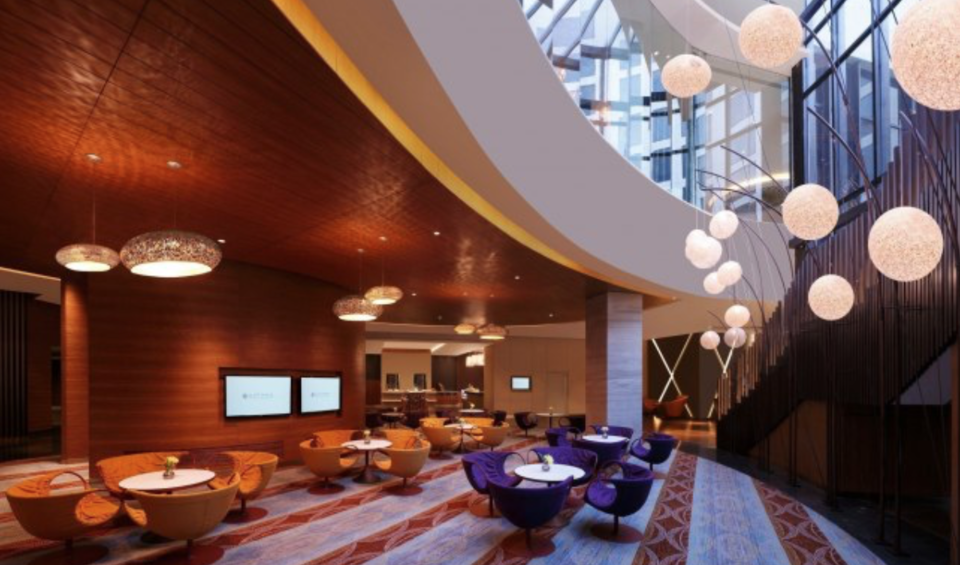 Best for
This cafe is ideal for everyone who loves coffee and wants to try out different types of beverages. They also have a wide range of chocolates and pastries. You can go here with a date, with friends, or with your children to pamper them. This is the best place for everyone. With their coffee brewing traditions, this place surpasses all other coffee breweries.
Average cost
The average cost of eating here is INR 1500 for two.
Food Exchange -
Ambience and food
The ambience at this place is plain and simple. It is very business like. The food which is served here comprises mainly of buffet and their menu is not very diverse with fewer vegetarian options. This place is definitely more suited for non vegetarians. I tried the enchiladas which was in their buffet and they were delicious. They were topped with extra cheese for me since I love cheese.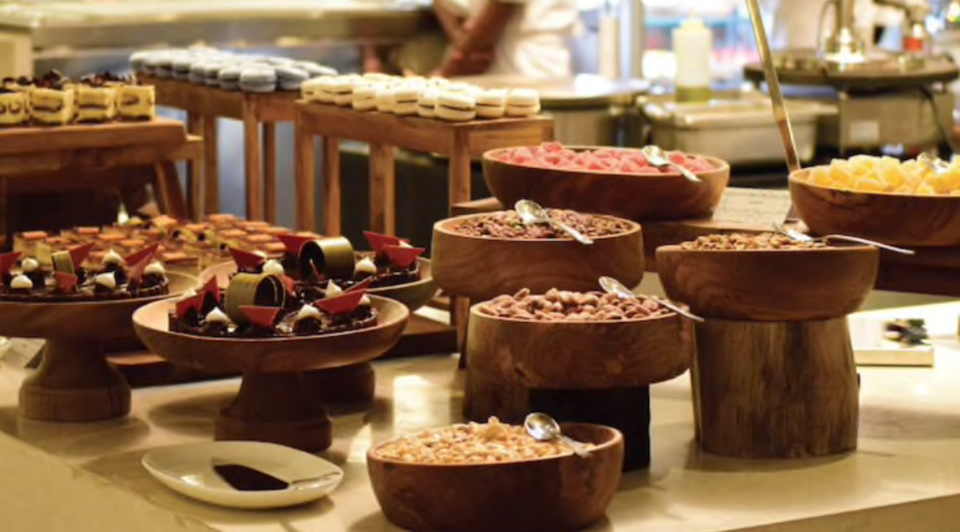 Best for
This place is best suited for those who are out with a set of their business partners and want to have a conversation over food. This restaurant also has a meeting room which is glass enclosed and has a dining table inside.
Average cost
The average cost of eating here is INR 2000 per person.
A good breakfast stop - Pluck
If you are looking for a good breakfast place which serves multiple different cuisines and has a wide variety in buffet, you can head to pluck. This has a huge spread of cheese in their buffet. They also have various fresh pressed juices. Some of their breakfast cuisines include South Indian, Korean, Chinese, Indian and various others. The best part is that they have desserts for the breakfast as well. I had a huge spread of cheese, South Indian food, Stir fry, waffles, pancakes. This was a great start to my day.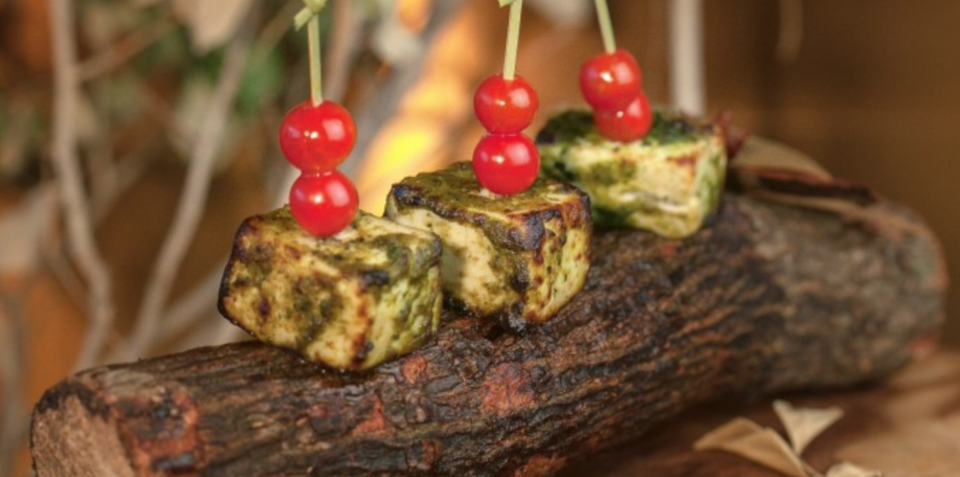 Average cost
This restaurant costs INR 2000 per person on an average.
Location - All these restaurants are located at the Pullman Hotel in Aerocity. In essence, the Pullman hotel in Aerocity is a one stop destination for your weekend worries. Go unwind, relax.