Delhi is brimming with heritage sites. Ironically, these sites are more visited by tourists than Delhiites. The importance of being a Delhiite can only be understood, from an outsider's view. In my case, this outsider was my brother, a proud Bangalorean, (he loves being called Indian more) who was gushing over the fact how easily accessible the historical monuments, sites and politically significant memorials and museums, are for me. It took a while, but i finally accepted my indifference to the importance of being a Delhiite. I realized, what an ignorant fool i have been, 16 years in Delhi, and still haven't explored the capital of our country, which has a bloodied past. A long line of dynasties and rulers who fought and captured this politically significant region. Every era has left an impression on the structure of Delhi. Each dynasty and ruler have shaped the facade of Delhi. Each battle fought here has a story to tell about its people. Therefore, I set out on a quest to unravel Delhi's past. My first stop was Ghalib-ki-Haveli in the bustling lanes of Chandni Chowk, and then I moved on to the plush and rather intimidating Safderjung Road, to visit the Indira Gandhi Memorial Museum.
'Hazaron Khwahishein aisi ki har Khwahish pe dam nikale, Bahut nikle mere armaan, lekin phir bhi kam nikle.'
The above couplet from Mirza Ghalib's poem is a testimony to his legacy that it's still relevant in the present age. Mirza Asadullah Baig Khan, born on 17 December, 1797 in Agra, is the doyen of Urdu & Persian poetry. The haveli, where Ghalib breathed his last in the year 1869, was in near-ruins and used to house shops until the year 1999. The government of the day, acquired a portion of the haveli and restored, whatever it could. Ghalib spent the fag end of his life in this haveli, and it was here he wrote some of his finest Ghazals and recited them to a huge audience every evening. I decided to travel by metro to reach my destination, and started from my stop, Vaishali Metro station. It was a long commute, but smartphones are meant to be useful at such 'ever-forever' seeming times. I reached my destination, Chandni Chowk, and stepped out of the station to head towards Ghalib-ki-Haveli. Unsurprisingly there were scores of cycle rickshaw wallas. They charge 15 rupees per person to the Haveli. I hopped on one of the rickshaws excitedly, for my awaited tryst with history.
Contrary to the moniker, Ghalib-ki-haveli has no grandeur left, thanks to the incessant apathy over the years. Situated on Gali Qasim Jan in the Ballimaran area of Chandni Chowk, the haveli is stuffed among many other dilapidated structures on the lane and frankly doesn't stand out.
The entrance was a disappointment, but as i ventured further inside, on the right-hand side, a small area, well-lit with incandescent bulbs welcomed me. Moroccan style lanterns adorned the stone walls and a few everyday use lamp shades were also thrown in to add volume to the room. The main attraction of the area, is of course, the bust of Mirza Ghalib which was flanked by two huge, worn-out books, containing hand-written texts and letters by Ghalib, on both sides in glass en casements. The area was draped in Red and Pastel combination upholstery. The courtyard had a huge life-size portrait of Ghalib with his trademark Hukka. The adjacent walls hung frames written with some of the poet's famous couplets and poems, info on his favorite dishes and pastimes, which included Patangbaazi, Shatranj and Chausar. All in all, the haveli tour was wrapped in mere 15 minutes. The place was clearly in utter ruins when it was taken back for restoration. A crying shame for our generation, who neither possess the ability nor the patience to appreciate & understand the intricacies of Urdu shayari. With a dampened spirit, I walked out of the haveli which was abode to the most revolutionary poet, I could think of.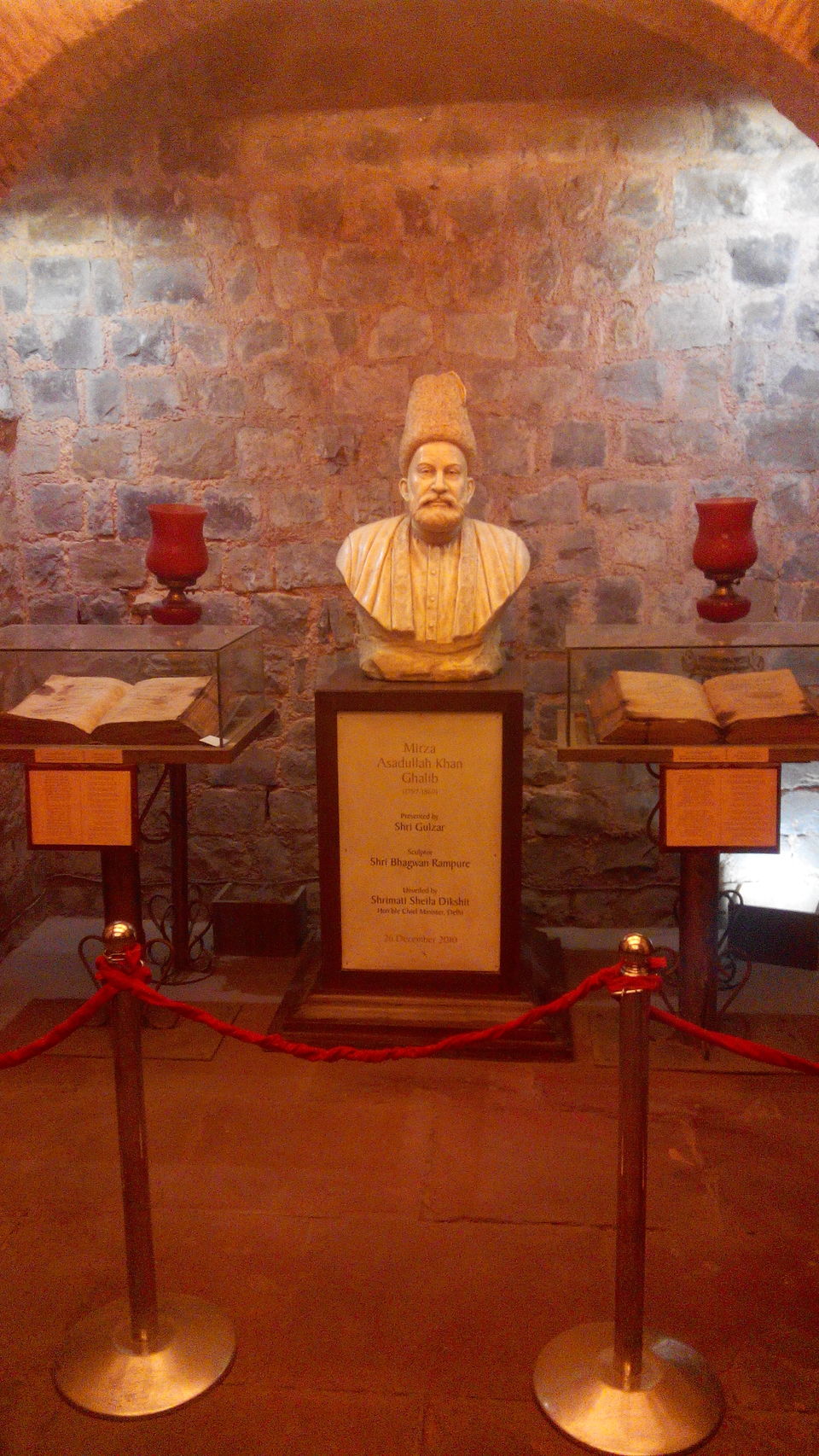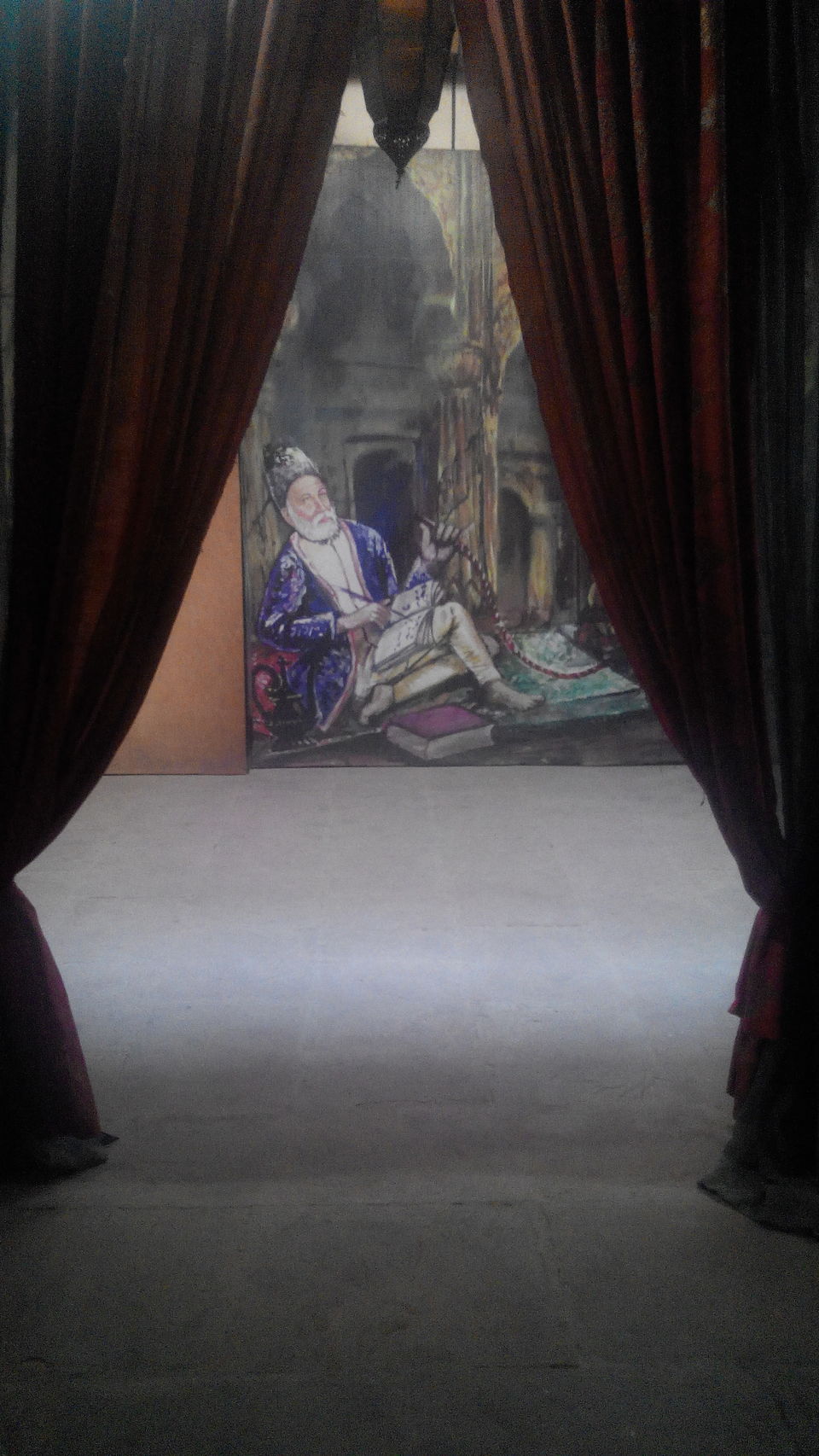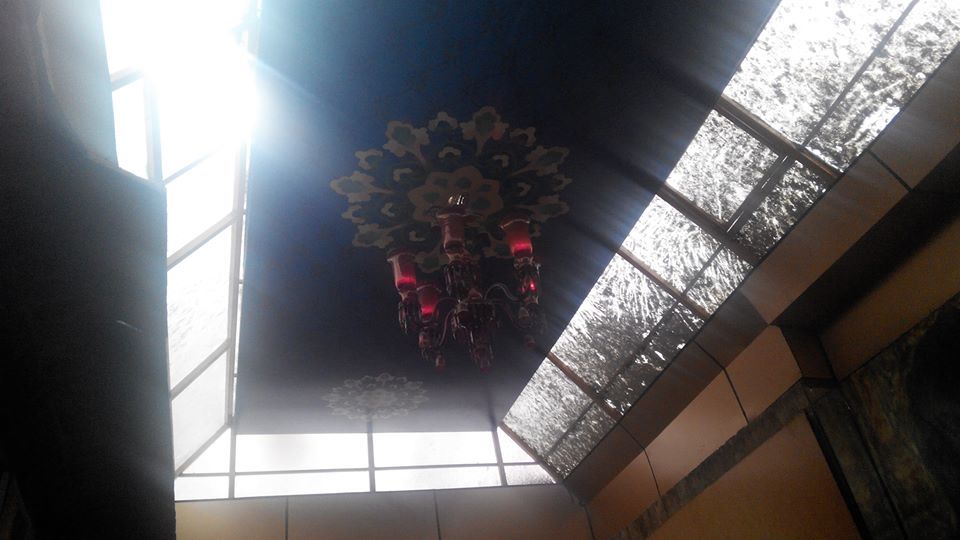 No entry fee is charged. The timings are 9:00 A.M. to 5:00 P.M. Except Monday, the haveli is open for the remaining 6 days of the week.
I fueled myself with some grub, which is not an arduous task given i was at a foodie's paradise, Chandni Chowk. After a quick bite I proceeded to my next stop which was the Indira Gandhi Memorial Museum. I took an auto which cost me around 70 rupees after a lot of waiting and bargaining. (I have to hone my bargaining skills!)
Situated on the power lanes of Safderjung Road, the residence of our former Prime Minister, Mrs. Indira Gandhi, was subsequently turned into a museum after she was assassinated by two of her bodyguards on 31st October, 1984. The museum has a collection of rare photographs and paper clippings and editorials, trailing her office tenure and crucial political events and also her childhood pictures.
The sprawling mansion is hedged with a beautiful garden decorated with trimmed trees and snipped bushes and all different kinds of flowering plants.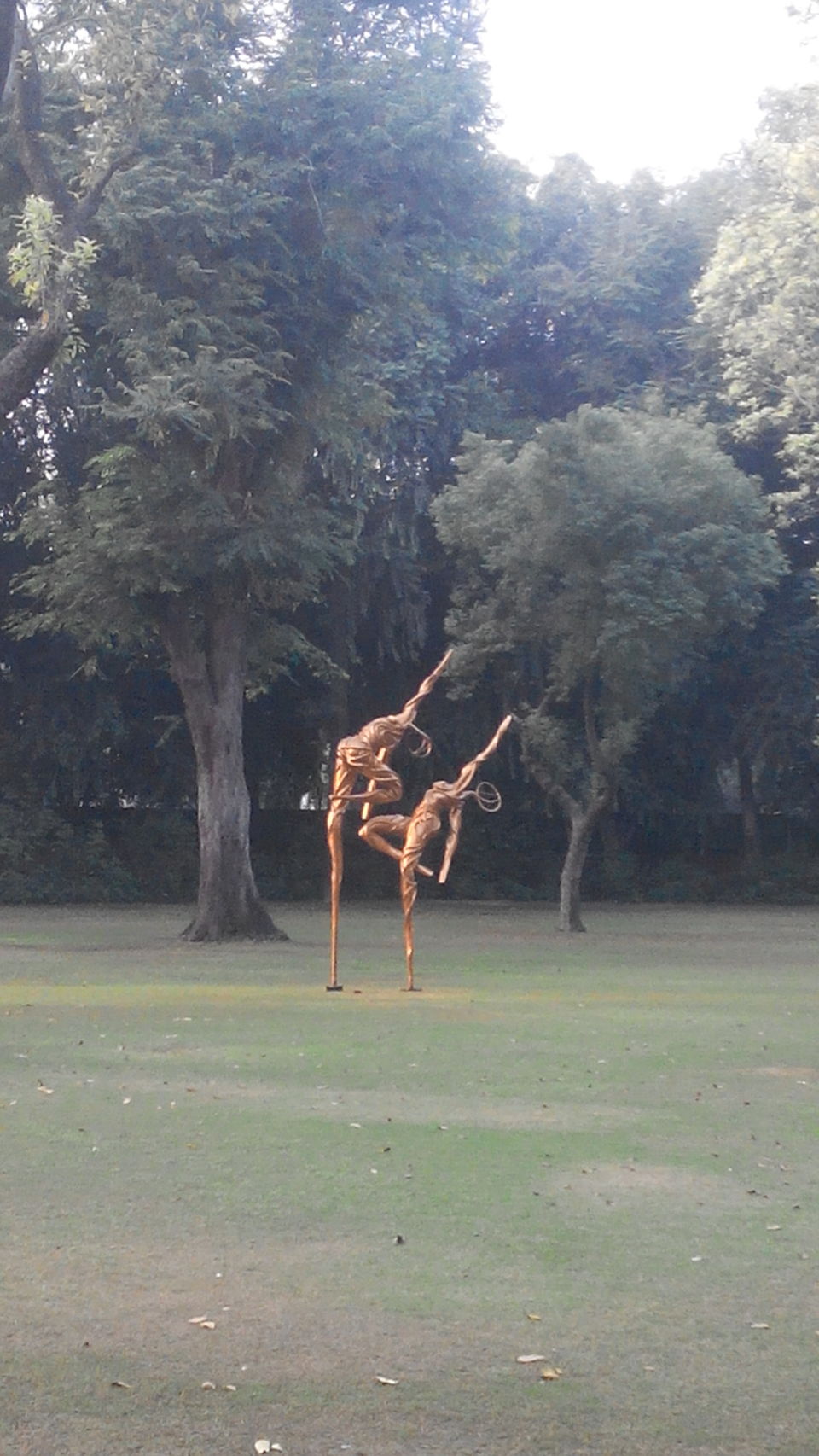 As I entered, photographs of our ex-PM were splashed all over, along with few family portraits. The Nehru-Gandhi family tree is depicted through these pictures in a chronological order starting from Motilal Nehru.
Normally i would cringe at the thought of visiting a museum. After all museums are for nerds, right? Not making any generalized statements, but walking into a museum and learning about history, is not exactly our idea of fun. Having said that, I wanted to walk into that museum and experience for myself how boring could it get. To my surprise, I was not only engrossed in the surroundings, but actually soaking-in the vibe of the place and pretty much enjoying the tour. While sifting through rooms & galleries decorated with photographs, newspaper clippings, belongings, souvenirs given by the heads of states, it struck that I am literally walking through history. A visual log of our country's formative years which shaped our home ground politics and our international standing.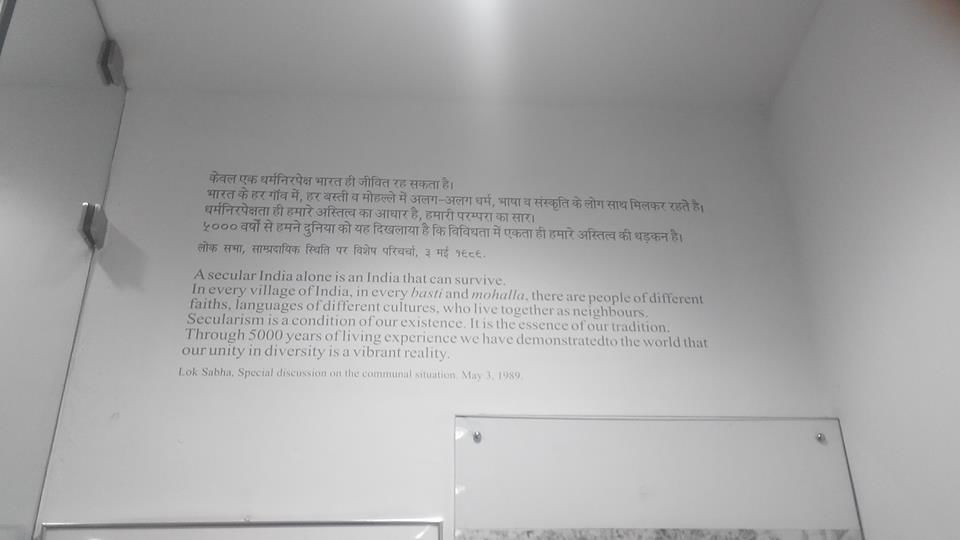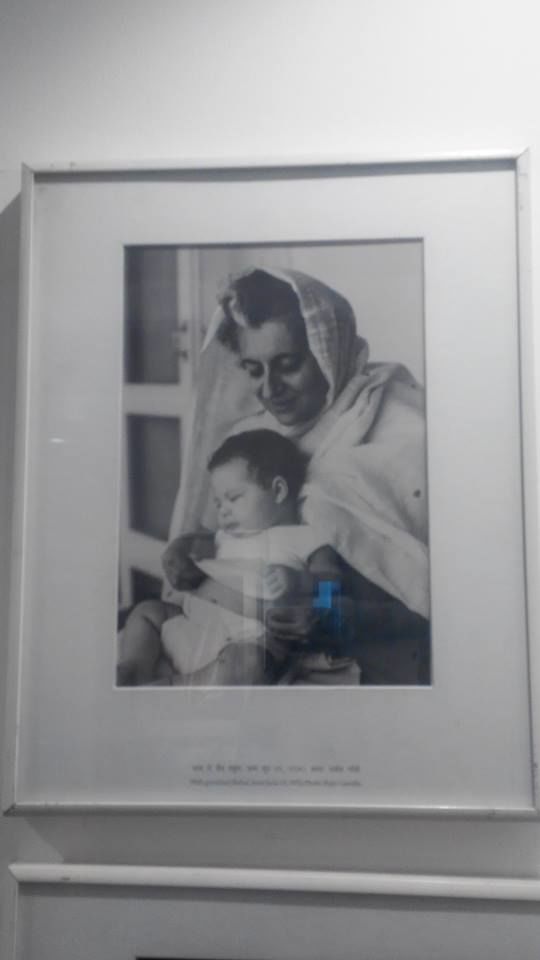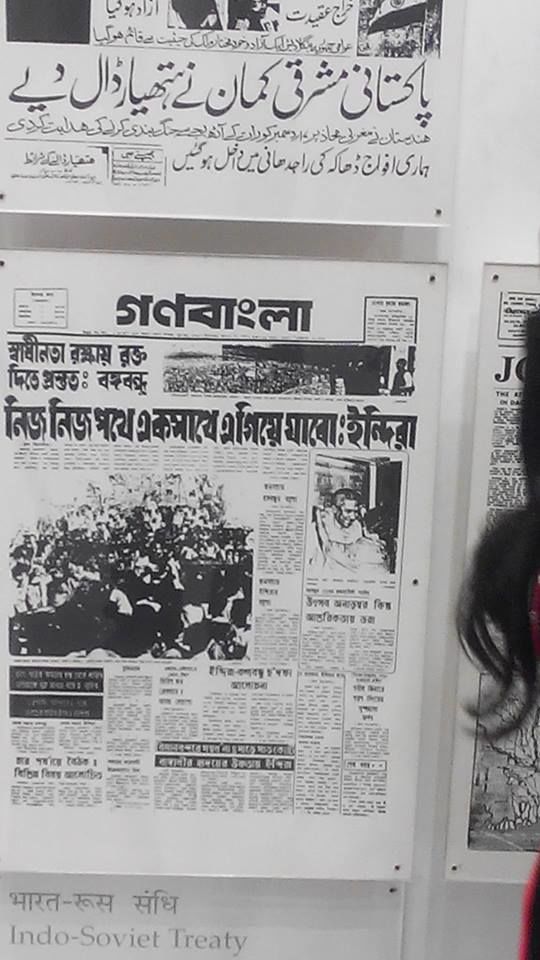 Significant influences of Sri Rabindranath Tagore and Mahatma Gandhi on the Nehru family is also evident through the documented pictures.
The rise and fall and again rise of Indira Gandhi is very well documented in the museum. Although one would wonder, why the period of Emergency which was the game-changer in the politics of post-independent India, is conveniently excluded and not even given a fleeting mention on any of the walls.
A framed letter written by Rajiv Gandhi, then a small boy, to his mother Indira Gandhi, bought a smile on my face. The grammatical mistakes and a spelling error added even more to the cuteness of the letter. It was a heartfelt moment for me as it gave a human face to the stalwart personalities, who also happened to be the members of the first political family of the independent India.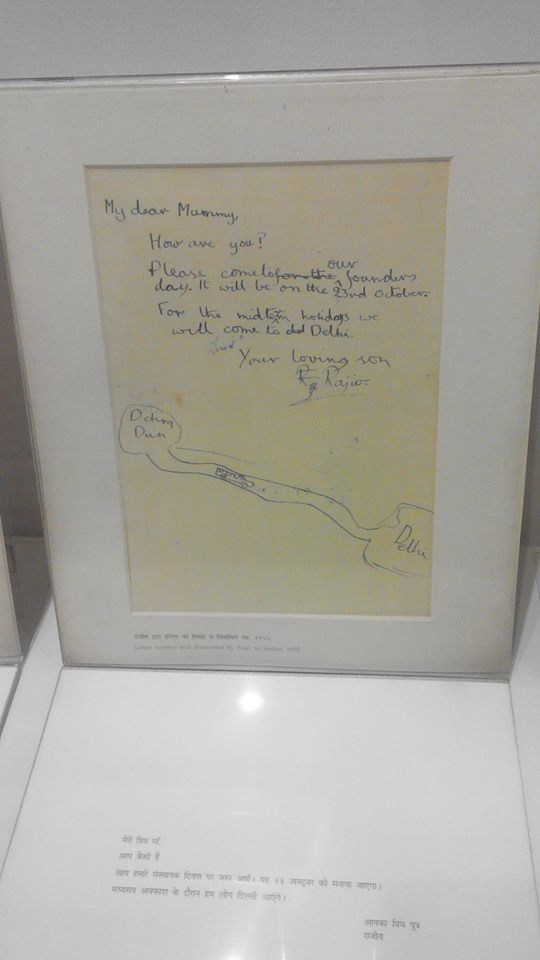 The path where the former minister walked for the last time, before she was assassinated, has been marked and covered with glass strips and erected as a memorial site in her honor.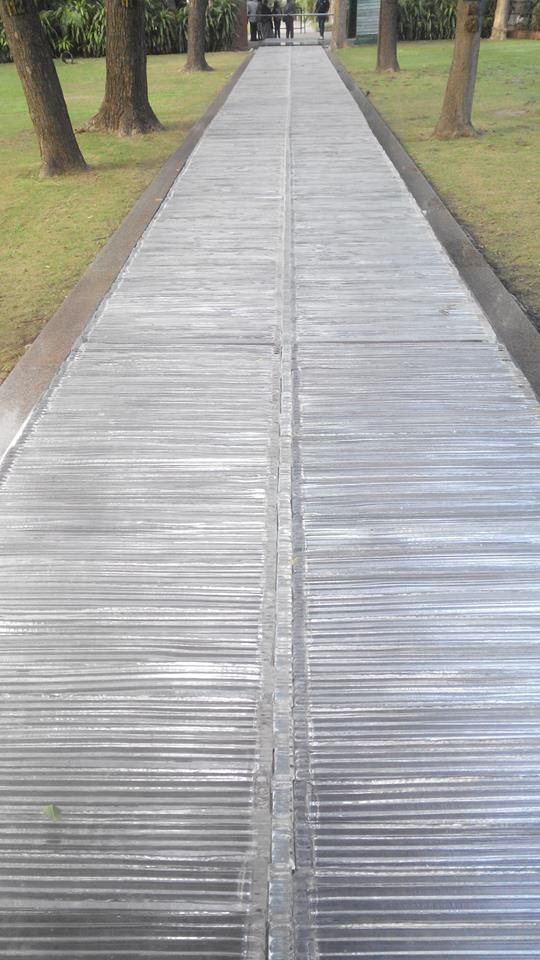 The museum tour was an enriching experience and also an eye opening one. We tend to de-humanize famous and successful people but politicians get the worst deal. The museum gives a peek into the highly controversial lives of our former Prime Ministers, their legacy, their follies and their human side.
It took me approximately an hour and 45 mins to complete the tour of the museum. After exiting the museum I was visibly exhausted, but introspecting about the bygone era. It is taxing to tour a museum, however the end result is enriching.
Entry to the museum is free. The timings are from 9:30 A.M. to 4:45 P.M. Except Monday, the museum is open for the remaining 6 days of the week.