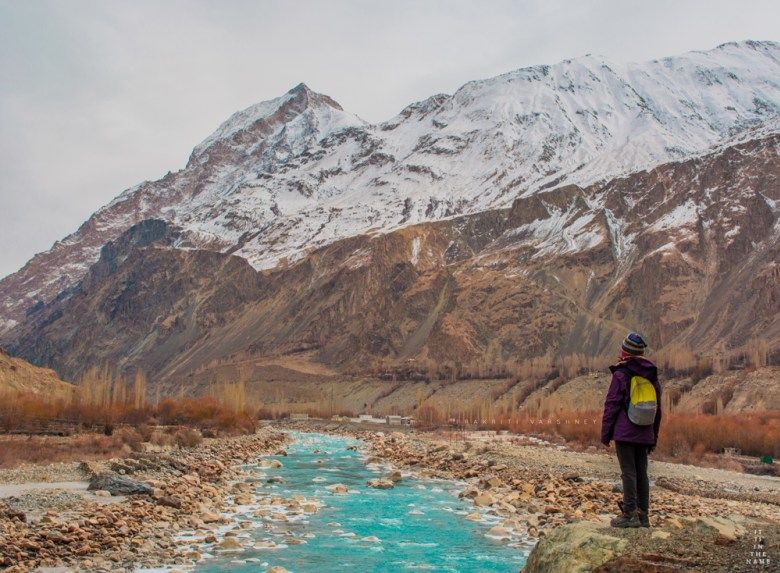 Today, people comment on my post saying I inspire them. It feels good, but I can't take all the credit for what I have become. From time to time life brought me close to people who are perfect in their own ways. They inspire me to be a better version of myself every day!
My parents, friends are playing a big part in this journey of life obviously. But there are strangers who are helping me develop a new outlook as well. Listed below are 5 Instagrammers who inspire me and maybe, will inspire you as well.
Shubham Mansingka - (@shubham.mansingka)
I spend at least a month wherever I go and if you ever wonder why, this man is the reason. A great photographer, mad traveller and inspiring personality! I believe he is the most helpful person in the travel community. I had merely begun with my travelling when I first talked to him. Inhibitions about going solo were there, but he motivated me in a manner that I tried it and just one solo journey changed my mind. Thank you my favourite, you super humble and down-to-earth person. You have helped me pursue what I love the most!!
Abhinav Chandel - (@abhiandnow)
The way Abhinav writes, it can inspire anybody to leave their mundane lives and explore the unknown. He did inspire me to travel too but more than that, he inspired me to try and not to be scared of failure. I always thought I had no flair for writing so I refrained from pouring my heart out and kept my travel tales to myself. I used to read the stories Abhinav shared and never there was a time when I couldn't connect to his work. Once he posted about the struggles he had faced and the hard work he had put in for this eloquence. That made me pick a pen and unmask all my emotions on it. So for all those lengthy posts, please blame Abhinav! Lol.
Thank you, Abhinav! You, unknowingly, did a huge favour to me.
Shivya - (@shivya)
Shivya is one of the best female travellers that I have seen. The way she describes her travel anecdotes is amazing! She goes around the world and was actually the person who inspired me to quit my job. It was from her that I learned I should follow my heart. But that's not the only thing. Shivya is the person who lives with the notion of 'everywhere is home'. I could leave the comfort of my home and make places I travel to as my home only because of you. Thanks a ton, Shivya! You have helped and given me strength as a female traveller.
Kamya - (@wanderingkamya)
Kamya! Her wanderlust has given me serious goals, I swear. I always thought of exploring India and its treasures only and even if there's nothing wrong in that, I kind of restricted myself within a boundary. Looking at her stories and reading about her experiences I realized there's no harm in expanding the horizon. I can get to know about people and culture of different parts of the Earth while keeping India at the first place in my heart. Soon I plan to walk on the soil of a different country and you know who will be the inspiration behind that! Thank you, Kamya! Keep sharing your experiences and keep inspiring. ????
Waleed Shabir - (@waleed_shabir)
When I first saw the work of Waleed, my jaws dropped. The portraits he has shared on his Instagram speak volumes! I may have met many people on my journeys, seen them smile, laugh, cry, get angry.. but I could never capture their emotions and expressions. Waleed has inspired me to look into the eyes of the people and share their pain and happiness with no words. How skillful he is in his work, I may never be but it has definitely helped me find a new way to build a connection with people.
That's the list of people who inspire me. In the comment section, do share names of those who inspire you so I may get some inspiration from them as well.
At last, I thank you, for connecting with me and my adventures. Your support is the major aspect of all that I do, all that I am.