A life of travel is a dreamer's choice. Travel blogging is not just another job. It gives those passionate about travel a chance to live a life of full-time travel and explore the world like never before.
Sophee of Sophee Smiles, an Australian travel blogger, is on a 12 month roadtrip in a Land Rover Defender. She is here to tell us all about her wonderful journey and her life as a 'happiness hunter' on this trip of a lifetime.
Hey Sophee. Tell us about yourself and your wonderful journey.
I'm Sophee Southall, the Australian-born mastermind behind "Sophee Smiles", a travel blog about finding happiness on planet earth. I'm currently embarking on a 12-month road trip in a Land Rover Defender, which will see me drive over 50,000km from Singapore to London. I've just completed a thrilling 10-week stint in India, and will be spending the next month exploring "the Stans" followed by Europe.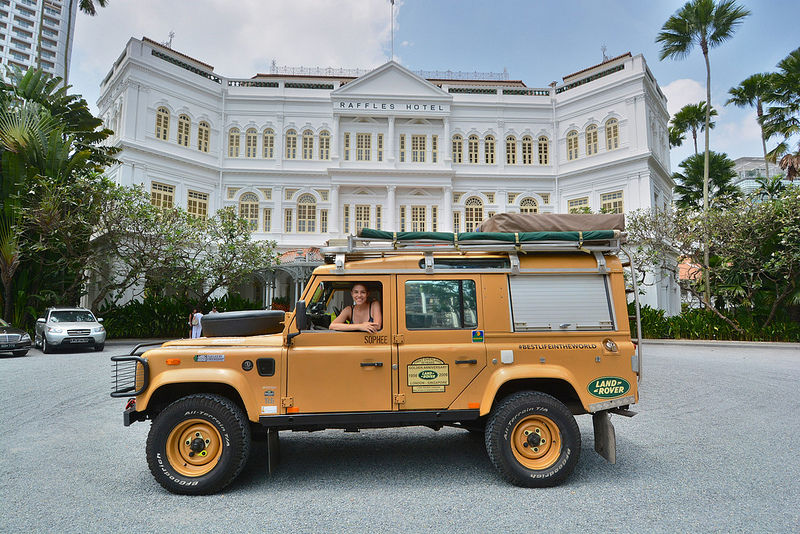 You call yourself the happiness hunter... how so?
Like many travel bloggers, I started my career jumping from one stressful desk job into another. Eventually, I realised life was too short to be unhappy and it was important for me to create the life of my dreams, no matter how difficult and scary that journey might be! I knew I was curious, free-spirited and adventurous at heart and travel writing would be much better suited to my passions and personality. On the flip side, I was in my twenties and still had a lot to learn about myself and the world around me. It was time to leave my hometown of Brisbane and investigate different cultures, communities and corners of the earth. Along the way, I wanted to improve my moral fibre (e.g. resilience, open-mindedness, patience, confidence, compassion), explore my true identity, "find my happy place" and discover a sense of purpose.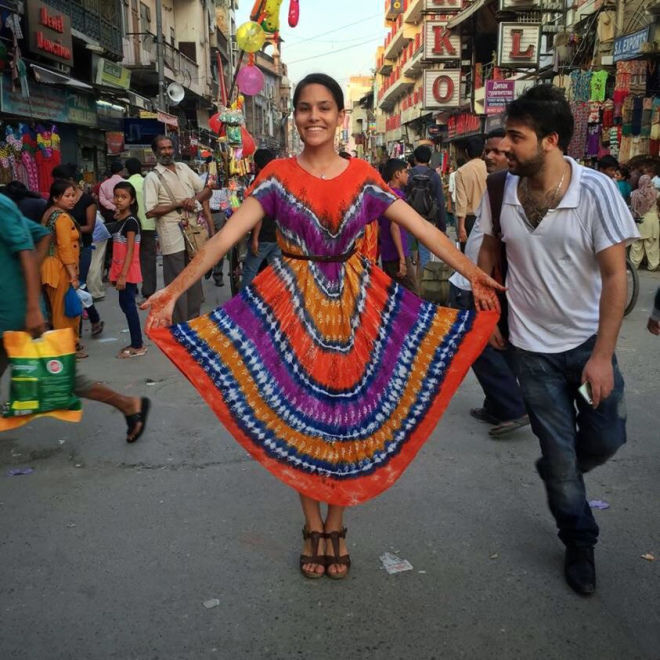 Do you think you've been transformed by all the different experiences you've had?
Absolutely. Travel has made me realise strangers are simply friends I haven't met yet. A helping hand and good company are always nearby when I need them, no matter where I am in the world. Having ventured to over 20 countries, I've discovered the majority of people are generous, supportive, inquisitive and welcoming. From Pakistan to Papua New Guinea, each time I've ventured into a new country I've been embraced by the locals and shown incredible hospitality. Thanks to travel, I feel less alone in the world and more trusting towards others. I've realised I'm not just an Australian, I'm a child of the planet with the world at my feet and infinite possibilities at my fingertips.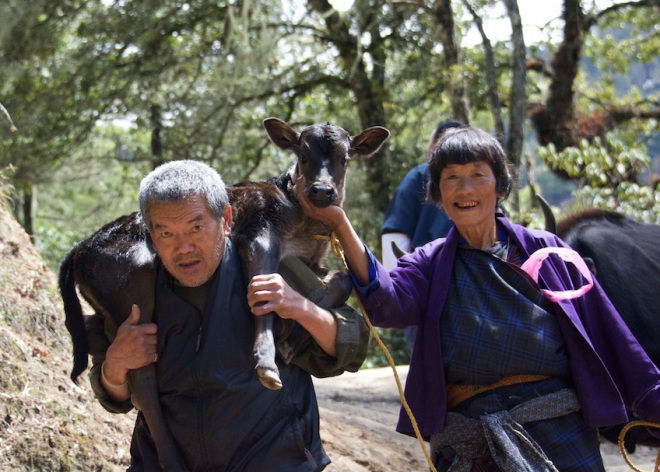 Travel has given me the gifts of confidence, compassion and insatiable curiosity. Back home, my only understanding of other countries came from the media. With news crews generally focusing on negative angles like international tensions and natural disasters, my world view had become narrow-minded and pessimistic. But the broader truth, once I'd experienced it for myself through travel, was much brighter and more heart-warming. I discovered a feast of good news stories just begging to be told, and it completely changed my perspective on the world.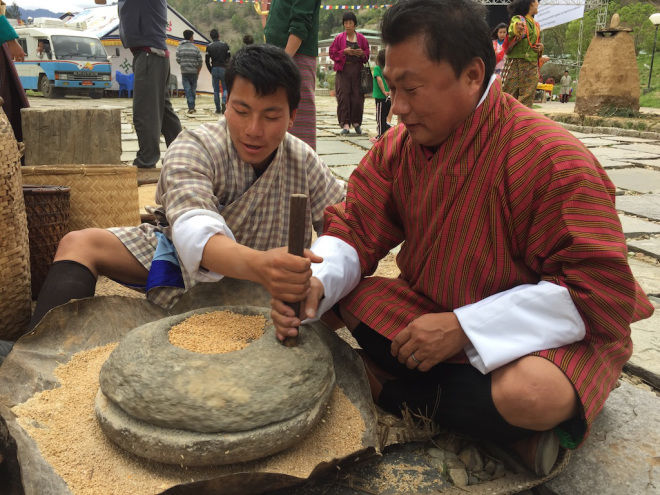 Any funny incidents?
There have been many, but they've always brought a smile to my face. I recently stayed with a conservative muslim family in Pakistan and accidentally made two faux pas. While being introduced to the male head of the household, I naturally went to shake his hand (as we do in Australia) but it's a no-no in Muslim culture. The gentleman kindly smiled at me and explained why he couldn't greet me that way. I was then really nervous about meeting his wife, who warmly embraced with a giant bear hug and kiss on the cheek. Unfortunately, I happened to turn my head the same way so we practically kissed on the lips in front of her family. It was so embarrassing.
Full time travelling is still a big mystery to many people...
People often say to me, "You're living the dream, I wish I could have your life." But, if travel really was their priority they'd find a way to create that lifestyle. There's a misconception that you have to be wealthy to travel, but it's simply not true. There are many opportunities to volunteer and work abroad, which can help fund your travels. My secret was simply working long hours and saving like crazy for a couple of years to kickstart my adventures. Travel was my number one priority, not owning the best and latest brands, raising a family or socialising regularly in expensive bars (like my friends). Travel was the path I'd chosen for myself and I committed to it seriously. They other key ingredient for ditching your day job and adopting a life of travel is courage. Many people don't fulfil their dreams of adventure because they let doubt plague their mind - they focus on negative travel stories and let their fear of the unknown consume them. I hold on to the belief that the world is generally a good place and I'm capable of anything I set my mind to (including getting out of sticky situations). My philosophies have proven true so far!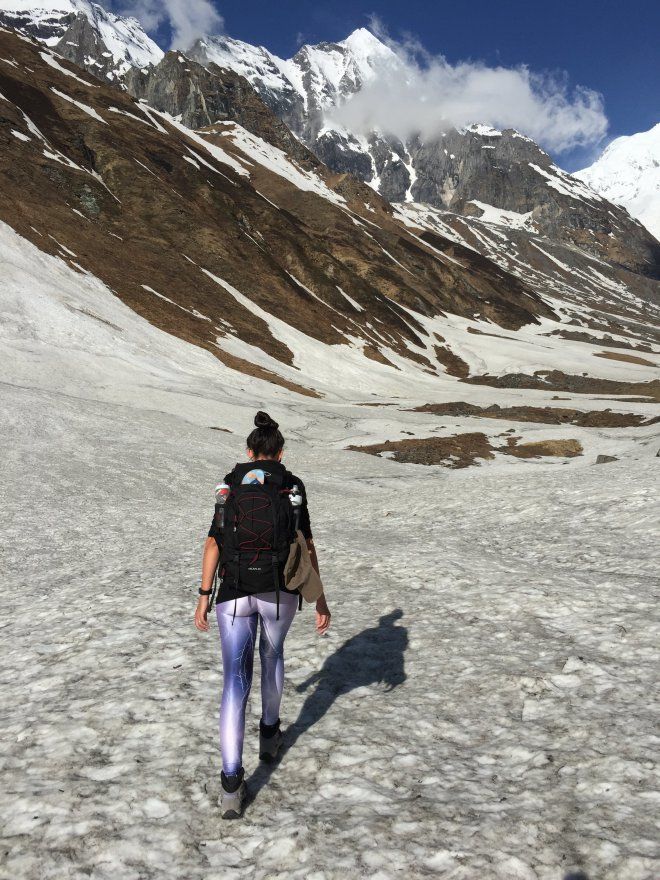 In terms of maintaining a life of travel, many bloggers (like me) start by funding their own trips. While they're living out of a suitcase, they start developing a unique brand and content framework for their blog. It's best to focus on a niche market (e.g. travel for thrill-seekers or independent female travel) - my blog focuses on finding happiness through courageous exploration and cultural experimentation. Bloggers then work tirelessly to find fascinating stories, produce quality content and engage with their audiences through social media (a powerful and organic form of publicity). Over time, their audiences grow which becomes attractive to sponsors and online advertisers, who help fund their future travels. To be successful, bloggers need to be business-minded as well as passionate about travel, digital media, their followers and writing. I followed this formula and it eventually worked for me. While it takes a while to reach this "blogger nirvana" - success doesn't happen overnight - those who are patient, disciplined, focused and positive will kick their goals in the end.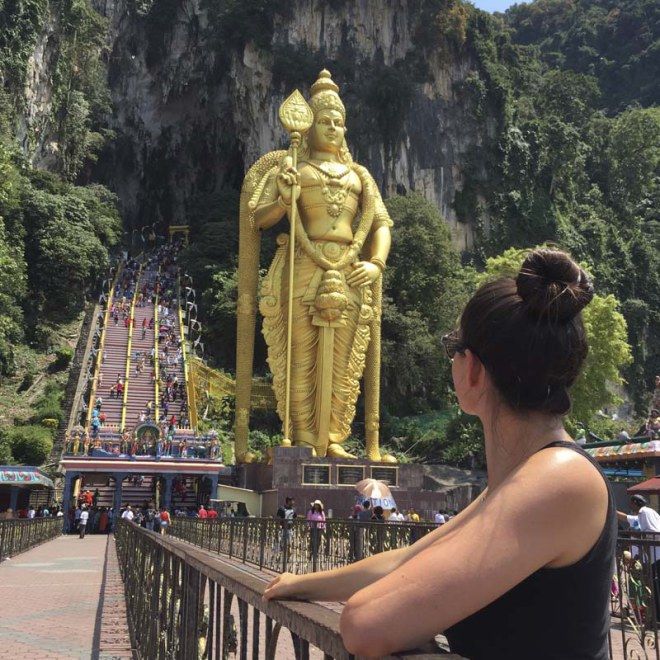 As a travel blogger, do you think it's important to put forth positive stories for your readers?
First and foremost, I think it's important to be honest, balanced and respectful when writing travel blogs. I'm naturally drawn to the beauty in others and other countries, so I tend to focus on positive insights, whilst tactfully and diplomatically referring to any negative points (if there are any readers need to know about).
I also like challenging the negative stories I see in the media. For instance, when the second major earthquake took place in Nepal, I was staying in Thamel (Kathmandu). While the media seemed intent on making the whole country look like a war zone, the reality was quite different. Yes, there was a significant amount of devastation in certain areas, but much of this beautiful country was unaffected and open to tourists.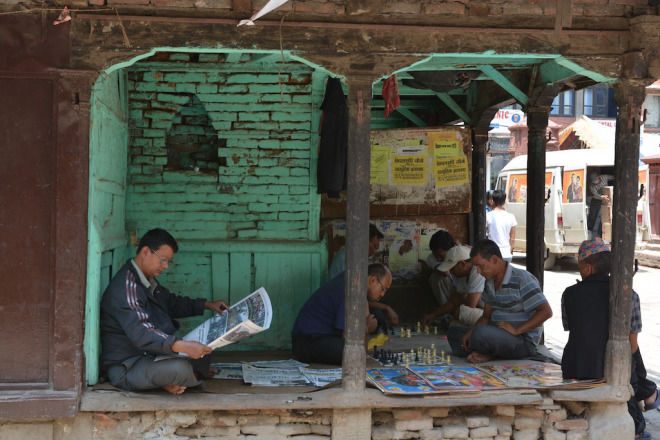 News crews rarely mentioned this and, as a result, many travellers assumed Nepal was completely unsafe and off-limits to tourists. The Nepalese tourism industry experienced major cancellations; one told me over 95% of his hiking bookings had been cancelled and he was worried about the future of his business. The earthquakes, and their coverage in the media, have had a significantly detrimental effect on Nepalese economy, which relies heavily on tourism. As such, I chose to stay in Nepal for a month and write about the epic experiences which were still safe and open to foreign travellers. I wanted to help balance the equation and share Nepal's positive travel storied.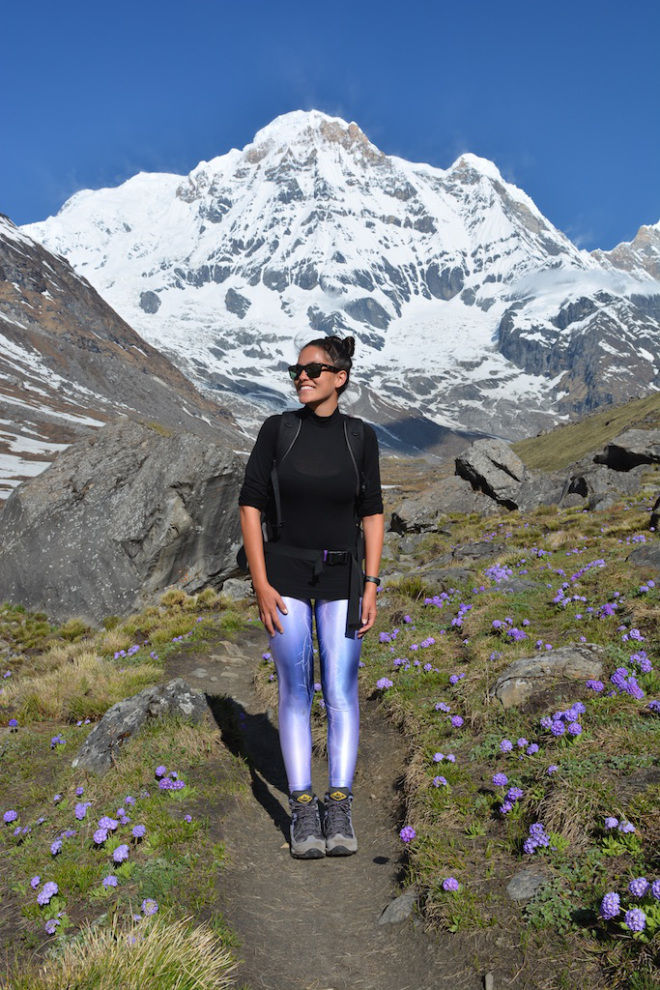 Some people are uneasy at the thought of exploring different cultures...
It's better to go, than to never know. When it comes to travel, the opportunities are endless and thrilling – don't miss out and have regrets. Sure, there will be times when you're pushed out of your comfort zone and you get homesick, but they will make you a stronger, more resilient person and the discomfort will pass. If you take a leap of faith and commit to adventures abroad, it'll change your life. I guarantee you'll become a better, happier and more confident version of yourself.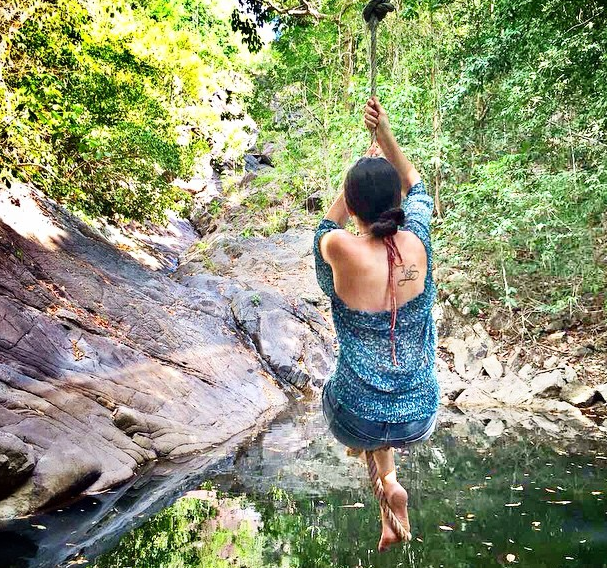 Where does the happiness hunter go from here?
I'm really keen to explore the Americas during another epic overland adventure. Stretching from Argentina to Alaska, it'd be an eye-opening and eclectic journey. I want to dance on table tops in Mexico, marvel at the beauty of nature in Machu Picchu, feel tiny at the Grand Canyon, spot celebrities in Hollywood, learn to surf in Hawaii, snowboard my way through Canada, feast on fried food in Texas – you name it and I probably want to do it! During my time in India, I fell in love with the country, the people and…Royal Enfields. I'll definitely be back to explore this diverse, brilliantly chaotic and stunning country on the back of India's favourite motorbike. It's impossible to scrape the bottom of the barrel when it comes to sightseeing in India, so there's still plenty for me to explore.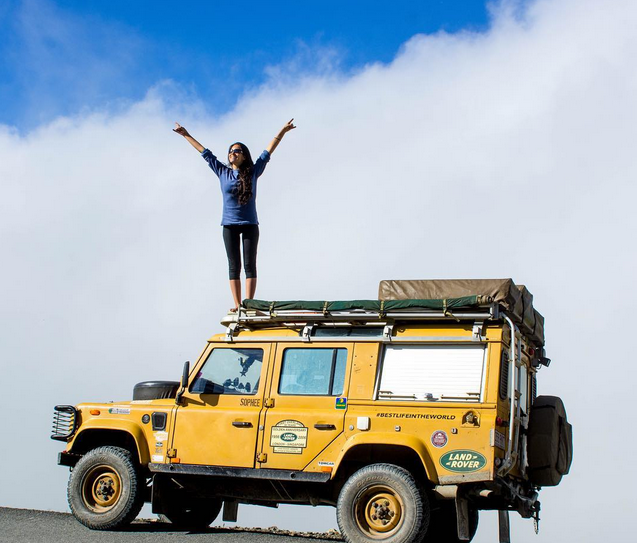 Sophee is journeying around the world with a smile, brimming with the possibilities of exploration. We are all waiting for the great travel stories from Sophee's exciting roadtrip.
Follow the journey of this fluttering social butterfly on Instagram @SopheeSmiles, Facebook Sophee Smiles, Twitter @SopheeSmiles.
Like it? Share the story.
Frequent Searches Leading To This Page:-
sophee smiles