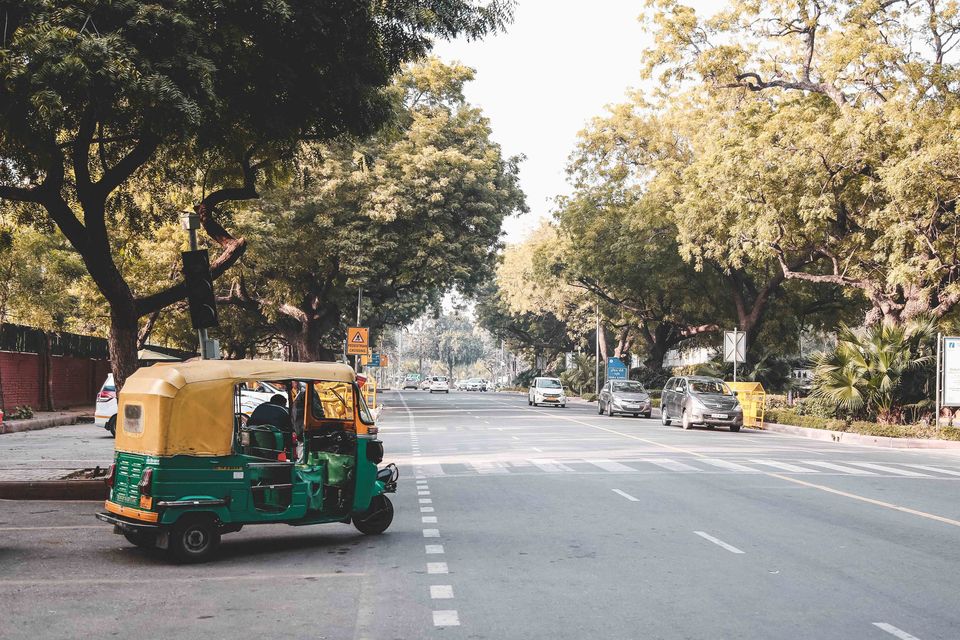 What is left in Delhi if you remove the two prominent and acclaimed elements from it? An old-Delhi heritage walk with Red Fort tour followed by kebabs at Jama Masjid or a visit to Humayun's Tomb and Qutub Minar followed by Butter Chicken at Rajendra da Dhaba surely sounds exciting but, Delhi is much more than its Food and Heritage. These alternatives can definitely help you plan your next day-out or travel to Delhi.
India Habitat Centre and Film Festivals
Situated in one of the more posh areas of South Delhi, this place needs a whole day to itself. A place built in the early 90s as a multi-purpose building, today, hosts umpteen national and international events. From Times Lit Fest to Habitat Film Festival, IHC has a plethora of events planned all-around 52 weeks. IHC is also the home of the famous All American Diner and Eatopia - The Food Court. You can find their events calendar here and most of these are FREE.
Yulu Bike Rides in CP
These app-controlled e-bikes are gaining momentum and popularity amongst the millennials and the youth of Delhi. Parked around numerous Metro stations in central Delhi, these battery-operated mini vehicles/bikes are fun to move around in. Yulu Miracles, as the brand likes to call it, charges just Rs 10 per 10 minutes and require an app to unlock the bike. Take a Yulu for a stroll to Rashtrapati Bhawan or India Gate to catch some eye-balls towards this funny looking thing.
Encounter Nostalgia at the Nehru Planetarium
If you're a student from CBSE Delhi, there's a high probability of you visiting Nehru Planetarium. Seeing a star-projector projecting planets and stars over our head was an exciting affair in itself, hence dodging the curious space freak in us. It's time to go back to the planetarium, only to know how fascinating our solar system is. They organise multiple shows in a day, make sure to check the show timings beforehand.
Artistic Pottery and Cane Crafts at Dilli Haat
Definitely a well-known place in Delhi but it usually don't make it to most people's priority list. Dilli Haat is like the school-kid who is everyone's friend but not anyone's best friend. With craftsmen from around the nation, Dilli Haat is a must-visit place for not just art lovers but also for the curious personalities who are willing to explore.
Auto-Expo at India Expo Mart and Trade Fair at Pragati maidan
Delhi was the home to Asia's largest biennial automotive show until the Auto Expo shifted to India Expo Mart in Greater Noida. It still is a part of the NCR region and easily accessible from Delhi. Pragati maidan still holds the fame for organising one of the world's largest Trade Fair every year. These two events are definitely a must-visit among numerous others including the Delhi Book Fair. Auto Expo is organised every 2 years around February, whereas Trade Fair is organised every year around November.
Attend stand-up comedy at Playground, Hyjack and Piano Man Jazz
Canvas Laugh Club, which was the most happening and known comedy club in the country is now shut due to some financial issues. Fret not, Delhi has got its own venues for stand-up comedy. Playground Studio is a dedicated comedy club managing multiple venues around the city. A large chunk of cafes also organises stand-up gigs every week such as The Piano Man, Hyjack, Summer House among others. Delhi comics are surely one of the funniest ones in the country, a stand-up gig in Delhi should positively make it to your Delhi's checklist.
Pandal hopping at CR Park, Ramleela at Red Fort and Little Tibet at Majnu Ka Tila
This city accepts everyone from across the nation, making it culturally vibrant. CR Park area in Delhi is known as the Bengali colony and Majnu Ka Tila as little Tibet. You can go pandal hopping during Durga Pujo at CR Park, have authentic Tibetan Thukpa at Majnu Ka Tila or visit the Ramleela maidan beside Red Fort during Dussehra week to witness the wide and rich culture. One cannot miss Delhi's vast culture when visiting the city.