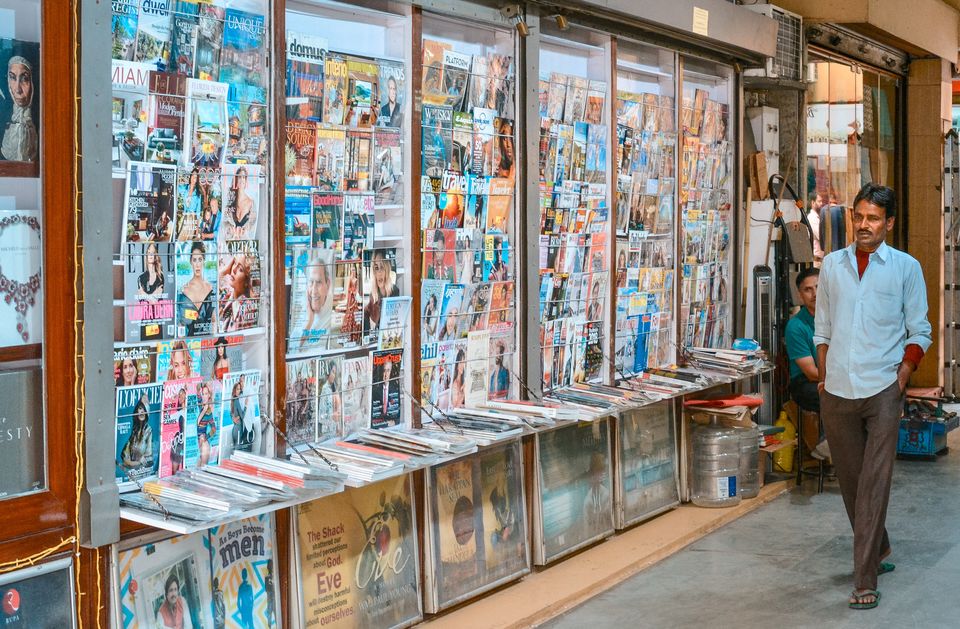 The streets of Delhi are a labyrinth of pathways where power, culture, food, shopping, architecture and style intercept at every turn. These streets define what Delhi is, and trust us, there's a goldmine for travellers here which keeps on expanding with new-age travellers sharing their vision with the world through their Instagram.
If you haven't already traversed through the heart of Dilli, we have found out a number of places where you can zip through to explore the best of Delhi streets:
1. Kinari Bazaar, Chandni Chowk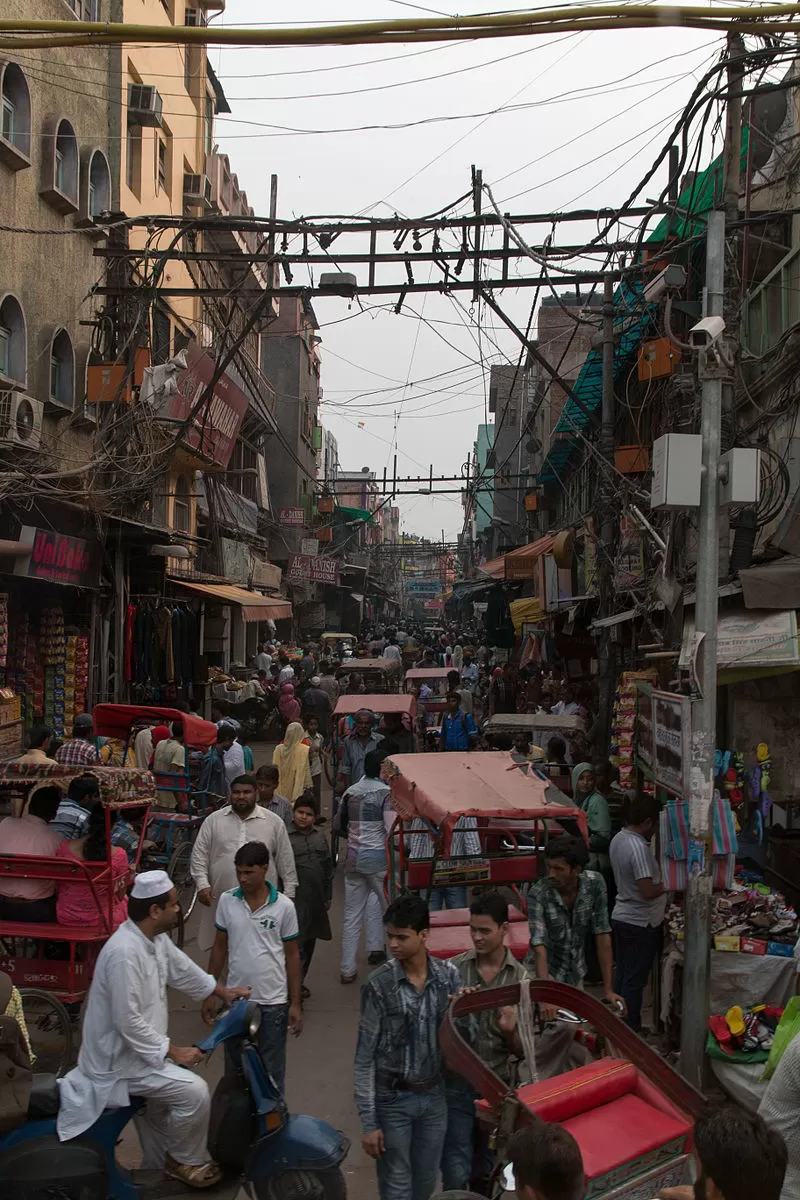 A shopaholic's paradise, Kinari Bazaar in the busy Chandni Chowk area of Delhi is perhaps, the best and most budget-friendly market to hit if you fancy buying jewellery, fabric or any kind of bling. Even for people who are not into shopping, it is one of the best places in Delhi for street photography where you can capture moments of modern life in Old Delhi.
However, the drive to experiencing the bustling charm of Chandni Chowk may not be as easy you would like it to be. Unnerving traffic snarls, constant honking, and the typical overexcited fellow drivers on the road; all can push your bike's performance to limits. Handling and maneuvering becomes the most important aspect while riding bike in a place like Chandni Chowk.
A window to Tibet in North Delhi, Majnu Ka Tila is a Buddhist settlement which brims with its own distinct culture. Come here to taste Tibetan flavours, shop for stylish clothes at throwaway prices, or buy imported items from Bhutan and China; Majnu Ka Tila is a world of its own!
But this really small settlement is home to around 2,500 people, and the roadside stalls just add to the congestion. Navigating through the narrow and crowded streets of Majnu Ka Tila is no less than a biking adventure in Delhi, which levels up on weekend. You may well enjoy your day at MKT, as it's lovingly called by some Delhites!

At the centre of Delhi University, Kamla Nagar is the go-to place for students. There is nothing that you cannot find here, be it really yummy street food, high-street fashion, personal care centres or the latest gadgets. Its proximity to some famous DU colleges makes it a hub for the stuff loved by youth.
Even though the streets of Kamla Nagar Market get very crowded like many other markets in North Delhi, it's still a place for high street fashion and we're sure you wouldn't want to compromise with style, no matter the traffic.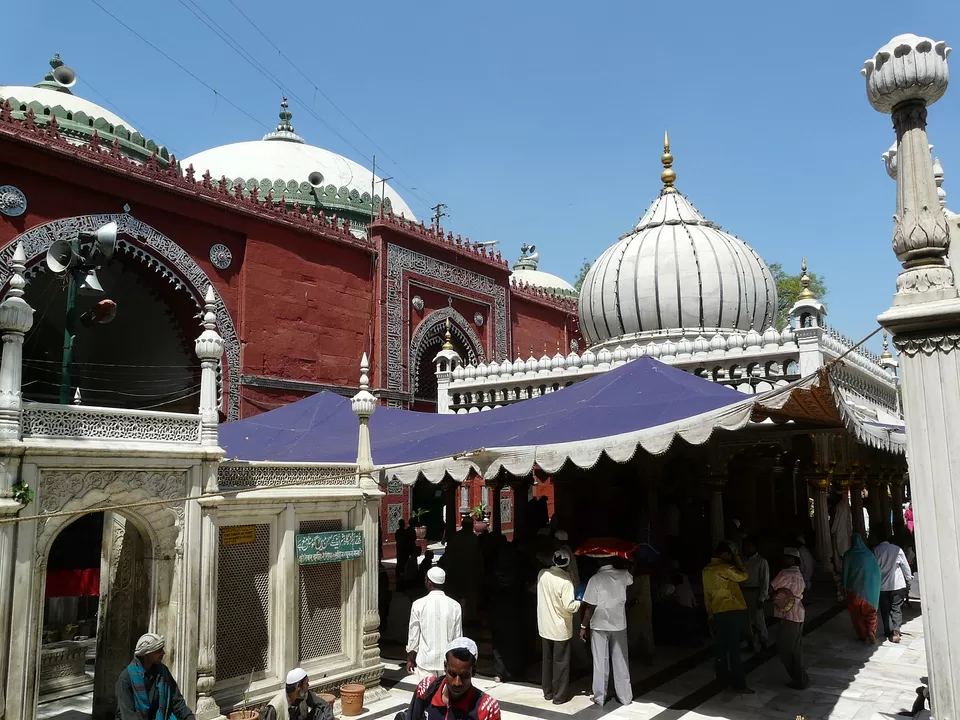 The maze-like streets of Nizamuddin open up to a medieval frame at every juncture. There are shops selling traditional sweets and savouries, perfumes, Islamic outfits and headgears, and a lot more. But nothing can beat the peace rendered by Thursday evening qawwali at the dargah.
5. Central Market, Lajpat Nagar
The roads [and streets] leading in to Central Market in Lajpat Nagar are lined up with countless showrooms, food stalls, street hawkers with their carts, and what not! Central Market is for hardcore shoppers and foodies, especially the women.
6. Khari Baoli
The name 'Khari Baoli' means salty step well (Khari means salty, and Baoli means a step well). It was thus created for the purpose of bathing. But like they say, that is all history now. Today, this place is home to countless spices. Read more about Khari Baoli here.
Dastakar
7. Dilli Haat
Dilli Haat is a great craft bazaar which showcases some great regional foods. When one visits Dilli Haat one is transported to a different world in the hustle and bustle of this fact paced city. You can savour some some regional food at various state food stalls and pick up some great show pieces and also enjoy some great cultural dance and music shows at the same time. Read more about Dilli Haat here.
8. Janpath
Janpath is one of oldest (some of the stores date back to the 1950s) and the most popular markets in Delhi especially with foreign tourists. The shops here sell gorgeously unique products that you won't be able to find in regular malls. You can haggle with all your heart and get the things you want at wonderfully low prices. Read more here.
9. Chandni Chowk
Chandni Chowk is a place made of bylanes and people. It can inspire and help one forget everything at the same time. A shopper's heaven and a foodie's paradise. From your daughter's wedding trousseau shopping to the hardcore medical books, you can find absolutely anything in here. This place boasts of iconic monuments like the Jama Masjid, Fatehpuri and markets like Meena Bazaar and Nai Sarak. Read more here.
So, where will you head out this weekend for some food and shopping?
Ready to travel for free? Earn credits and redeem them on Tripoto's weekend getaways, hotel stays, Mindful Retreats and vacation packages.