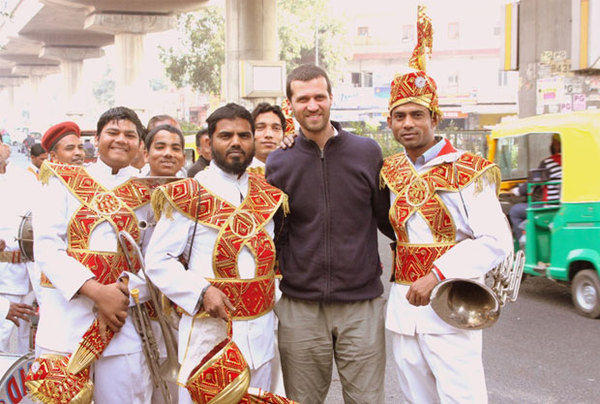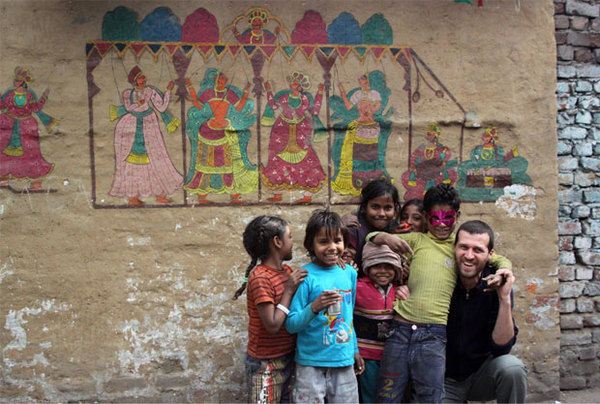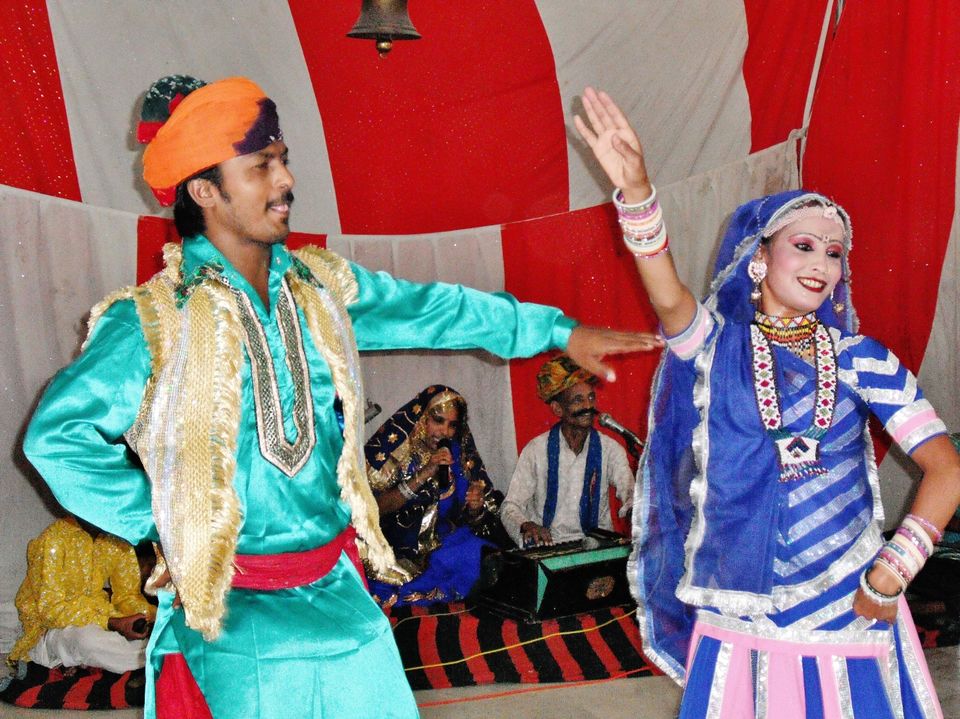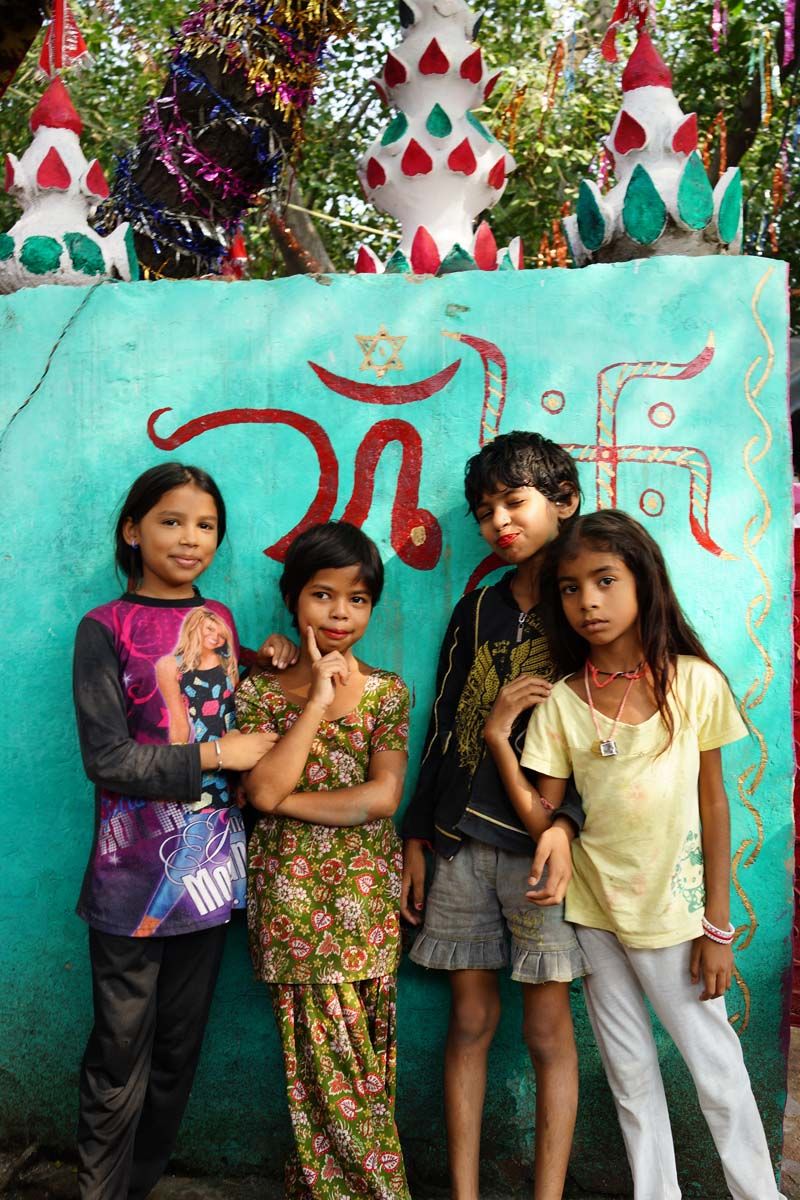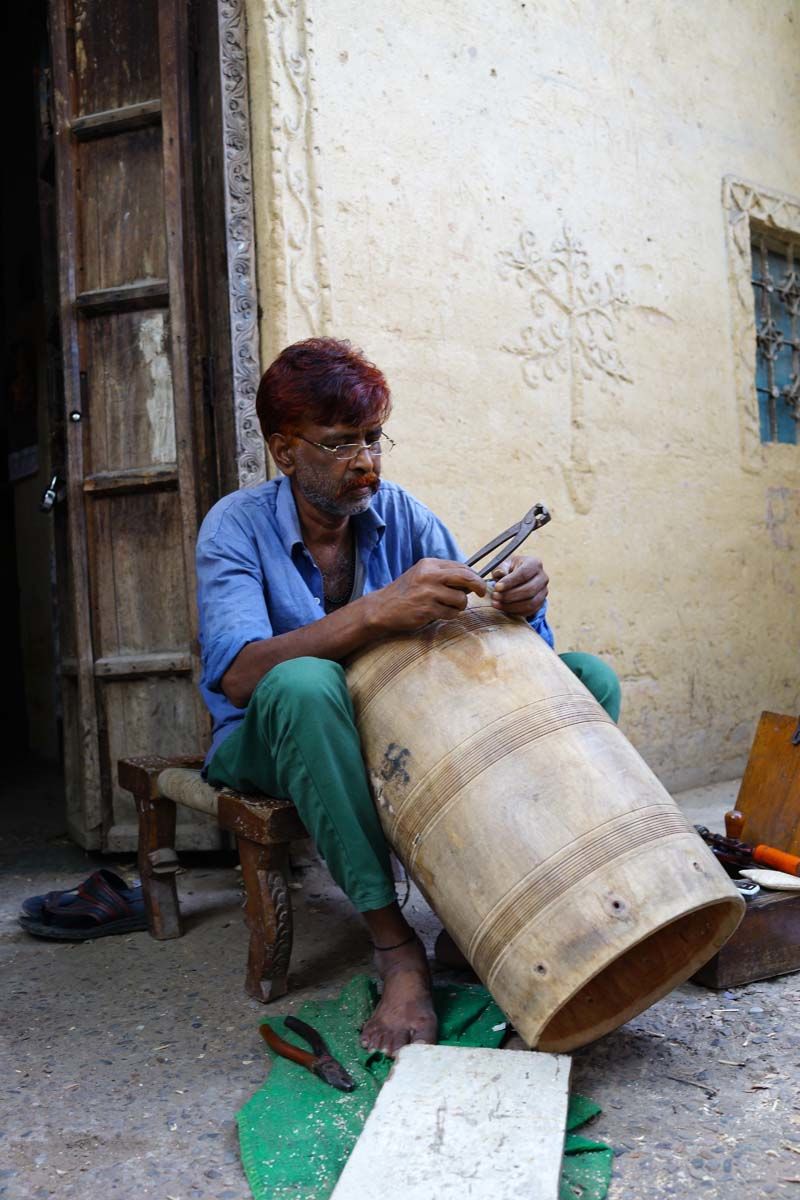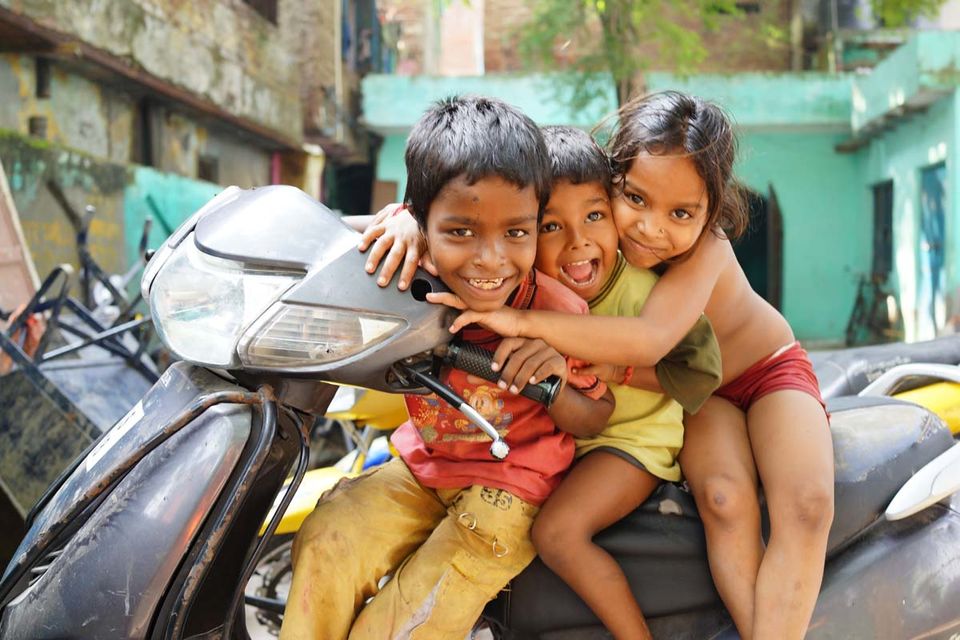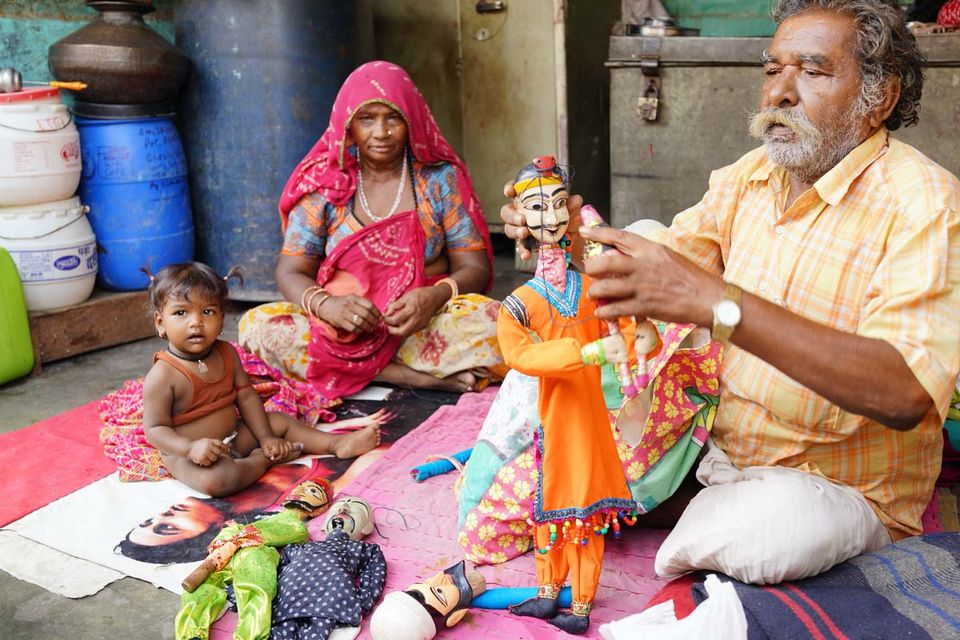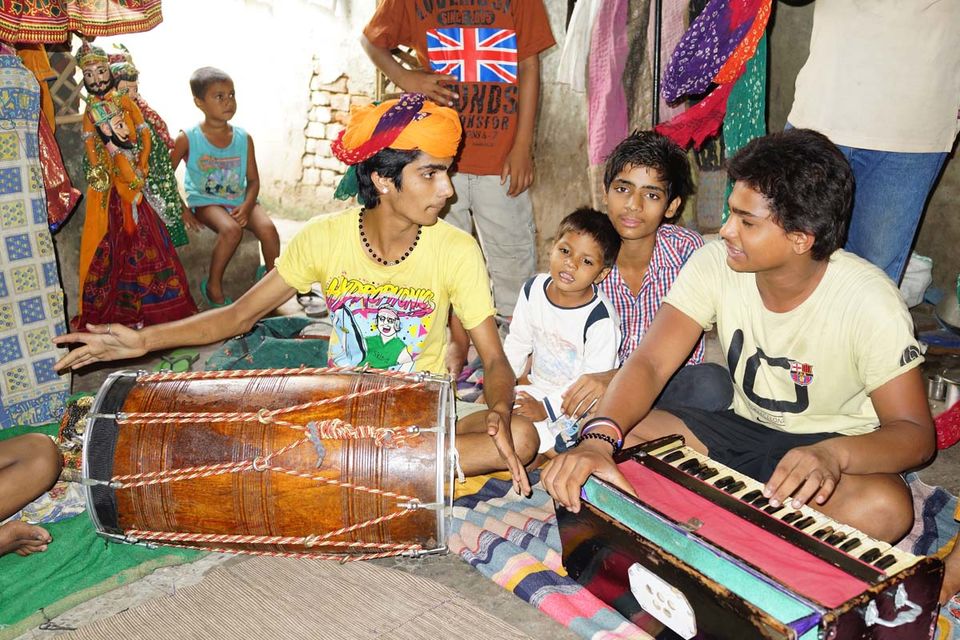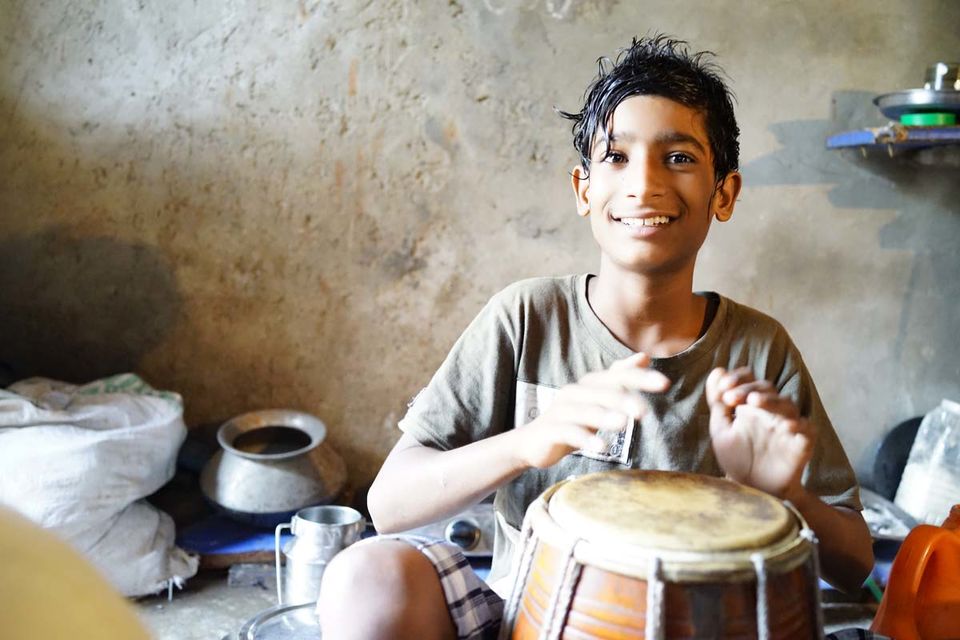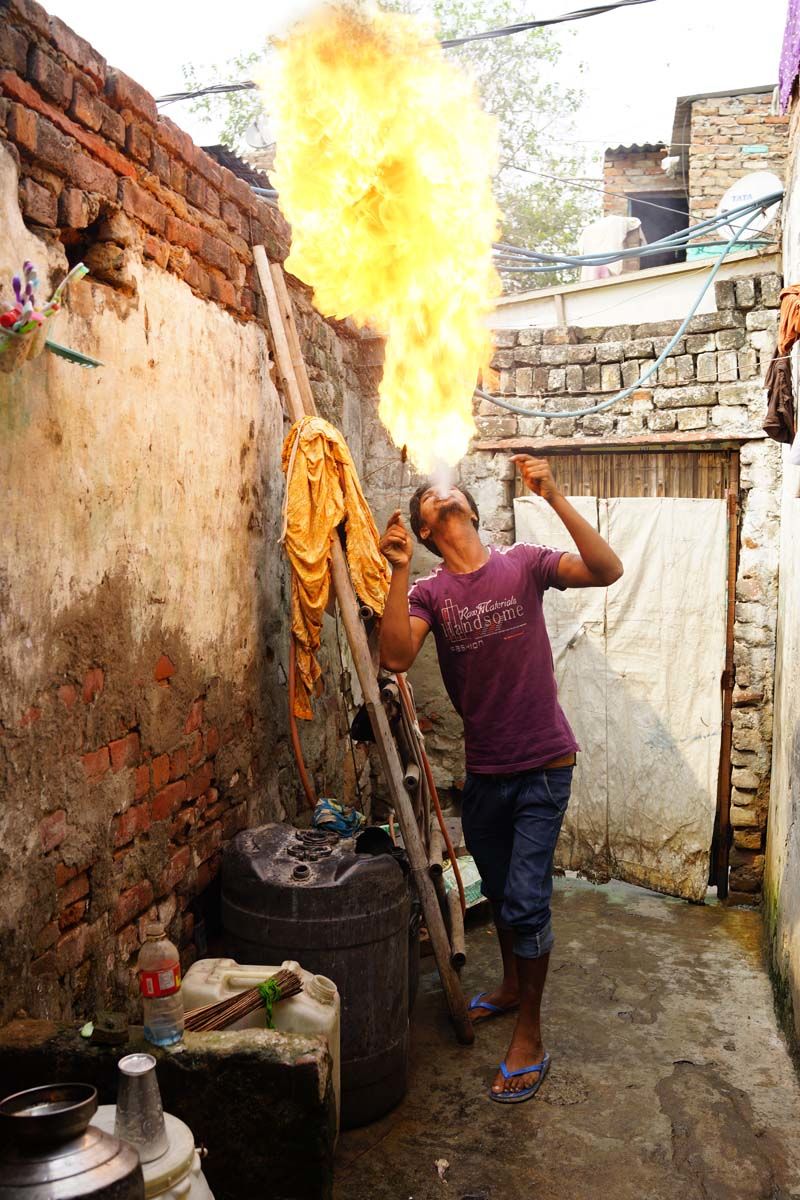 Art of Hope tour showcases the art, life and spirit of Folk Artists who have charmed the country for generations. Most of these artists belong to lower caste and their life has never been easy. Despite that they have always brought the smile on the face of others and entertained them.
The tour not only gives you an opportunity to experience the ancient art first hand but also lets you peep into the lift of artisans and take some inspiration back home. In order to give you authentic experience, the tour is conducted in natural setting without any makeover.
After assembling at Shadipur Metro Station, we take you through a walking tour of Kathputli Cololy, the abode of puppeteers,magicians, drum beaters and folk artists. During the tour, you are informed about the lifestyle, heritage, passion and struggle of the Folk Artists. Our guides are great storytellers and instead of boring you with dates and names, they share stories of hard work, hope, survival and inspiration.
After a small breather, performances start which include the following:
Chari Dance
Kachchi Ghodi Dance
Ghoomar Dance
Dandiya Dance
After the show, you get an opportunity to interact with the artists, learn a few dance steps and take pictures with them.
Once the show is over we escort you back to the Metro Station, to carry on with rest of the plan for the day.
This tour takes you to a different world. The world of art, passion, hope and struggle for survival. You get to experience real India, first hand! The three hour event overwhelms you with foot tapping drumbeats, colorful clothes, awe-inspiring folk dance performances, and daredevil fire show, that too in unadulterated natural setting. That's not all, you also get to peep into the life and abode of the artists, learn a few dance steps and take some inspiration back home.
Location: Kathputli (Puppet) Colony, which is the home of India's famous puppeteers, folk dancers and magicians located in West Delhi.
Meeting Point: Shadipur Metro Station, Gate Number 6. This gate is located on the left side if you are travelling from Rajiv Chowk to Dwarka. Click here to see the Delhi Metro Map. Right after you exit the station, you'll be greeted by our guides in white T-shirts with Art of Hope Placards.
Hotel Pick up & Drop: If you want a pick up and drop from/to the hotel, we'll be happy to do that for an extra charge.
Time: Every morning the tours starts at 09:30 and lasts for 3.5 hours. We run the tour seven days a week.
Price: The tour costs 50 USD per person, which includes:
- walking tour of Kathputli Colony
- folk art performance by famous artists
- puppet and fire show
- light snacks
- a bottle of 500 ml packaged water and
- an umbrella for use during the tour
Clothing: In order to respect the local custom, we request you to dress modestly. The residents of Kathputli Colony are conservative, so revealing clothes, tank tops and shorts may be offensive.
Ladies are advised to cover shoulders, and their legs.
Private/Family Tour: If you are a group of six or more people, we'll be happy to organise a private tour for you.