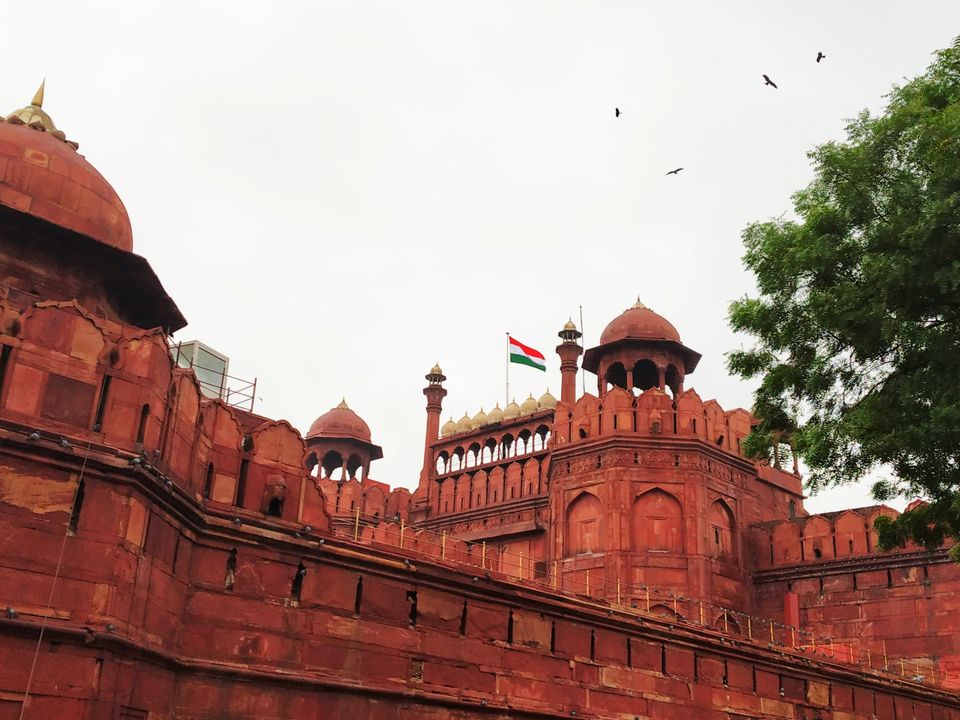 Red fort, also known as Lal quila, happened to be royal residence of Mughal rulers for many years, when they shifted their capital from Agra to Delhi.
I got urge to experience the fort on a fine monsoon weekend. I left home early morning from my stay to train station to go to old Delhi station. It took around 2 hours to reach old Delhi, from where I headed to fort, which was hardly 1.5 km away, on a shared auto.
Unfortunately, it started drizzling by then. But I didn't pay any heed to rains and headed for ticket counter.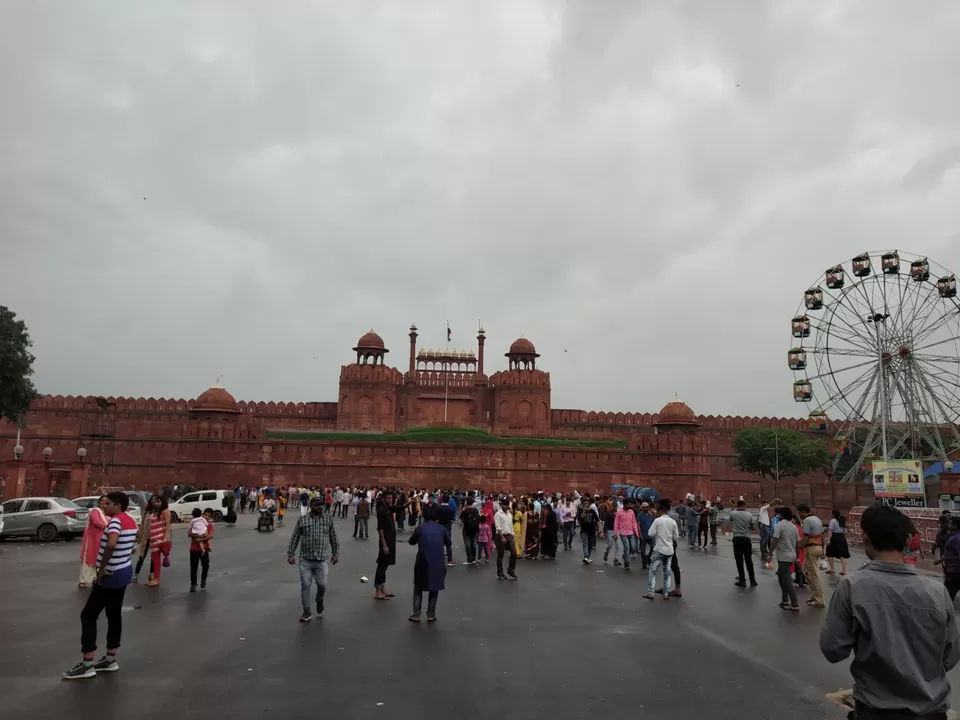 Ticket counter was quite crowded as it was a Sunday.
₹35/ person for Indians
₹500/person for foreigners
₹25/person for camcorder
₹80/person for adults on weekends (light & sound show)
₹60/person for adults on weekdays (light & sound show)
₹30/person for children on weekends (light & sound show)
Though mobile is allowed inside and you can use it to click photos and make videos for free.
Drizzling had luckily stopped by the time I came out of ticket counter. Before entering into fort premise, I decided to wander around the fort for a while.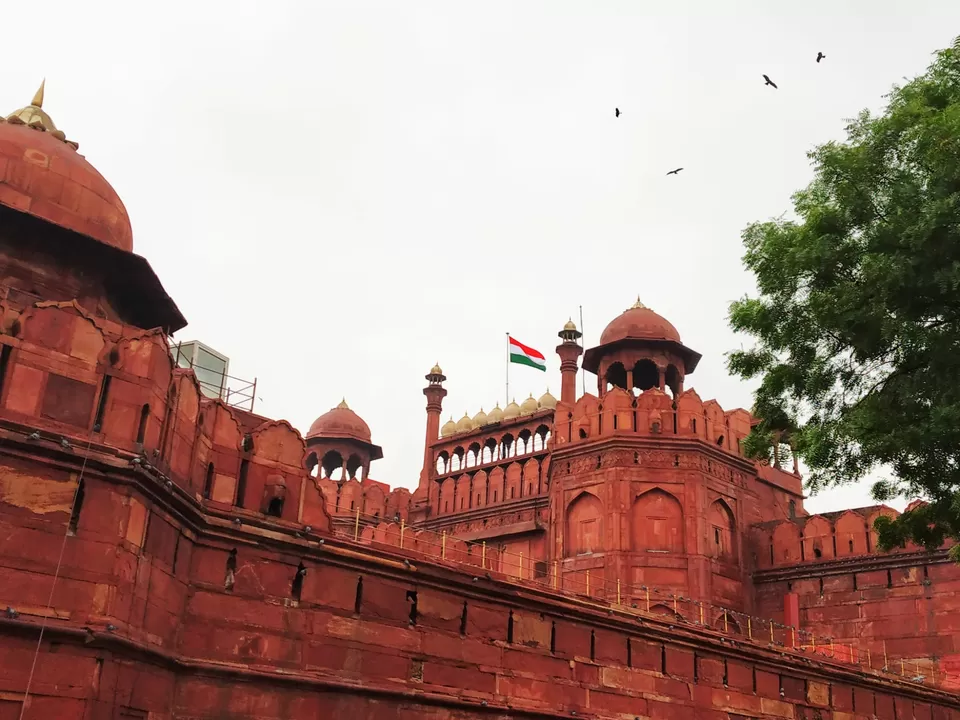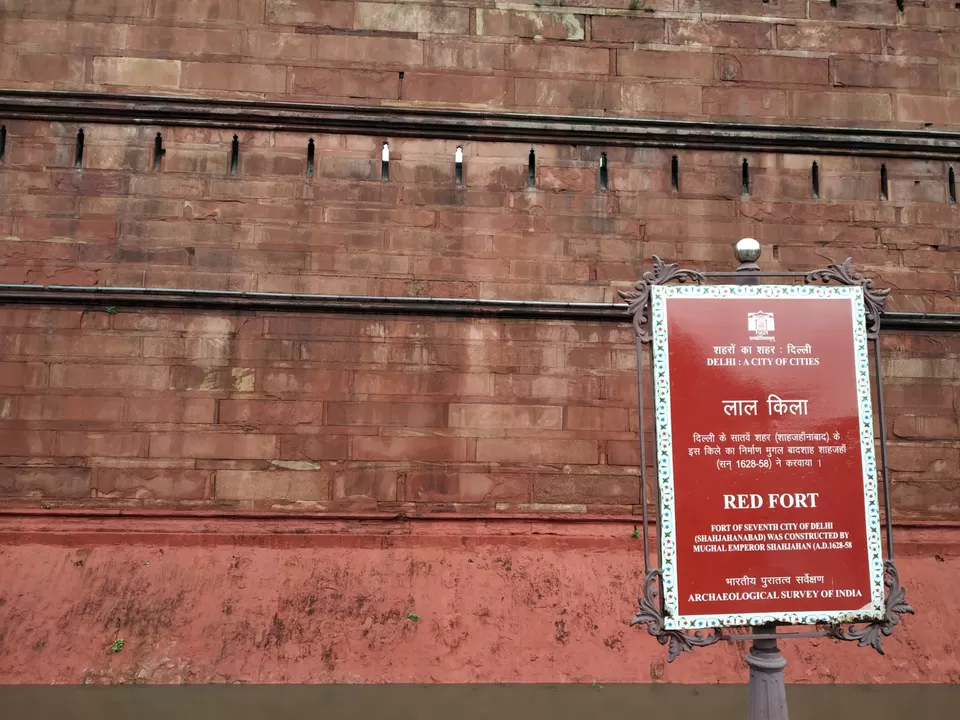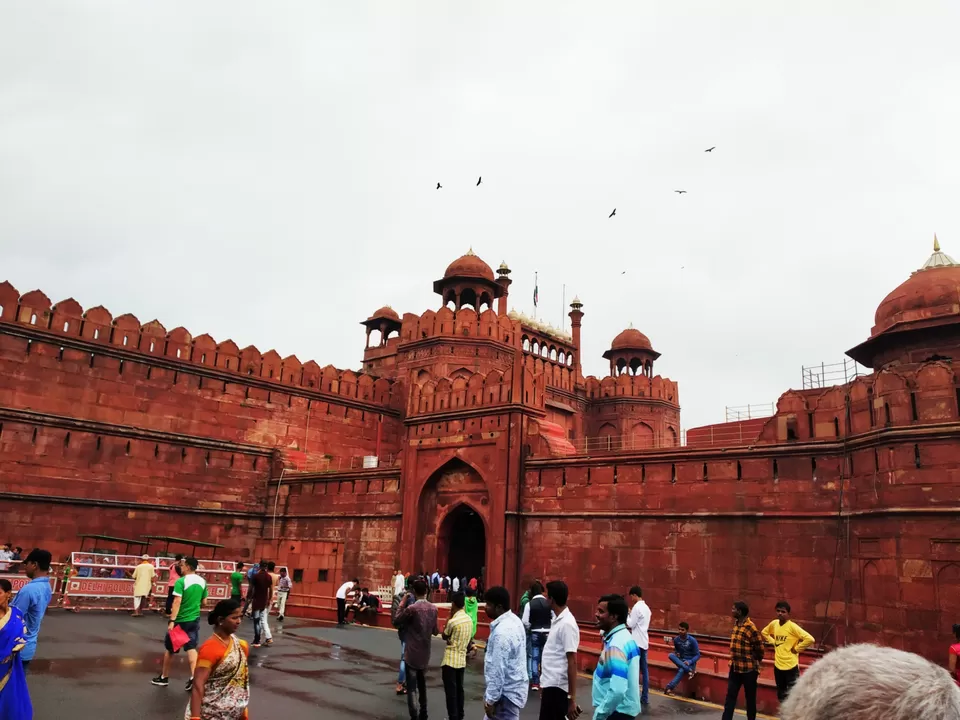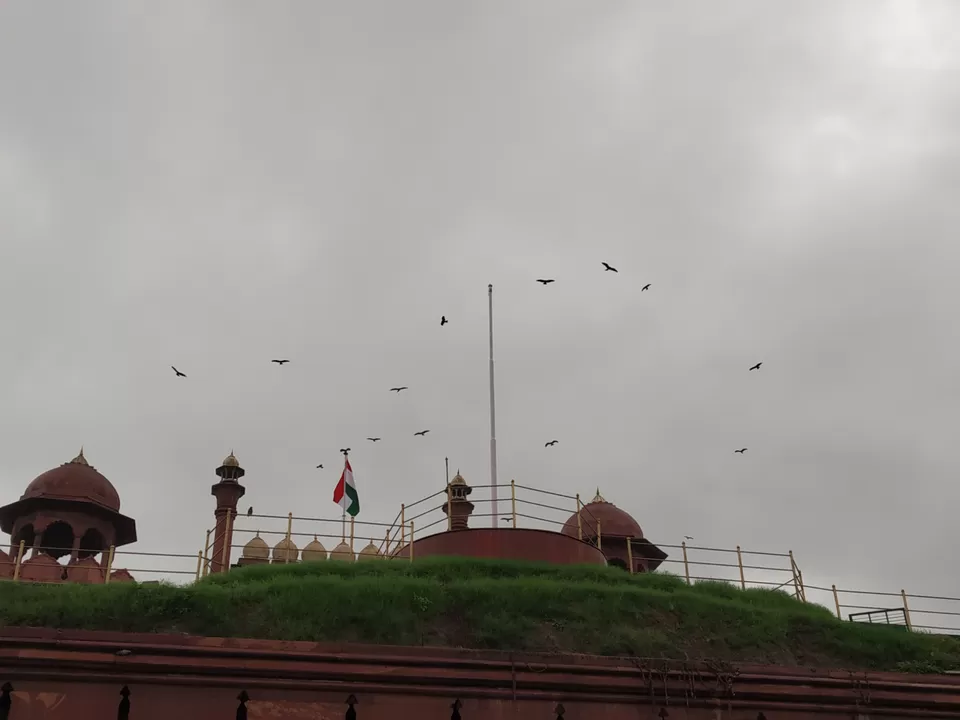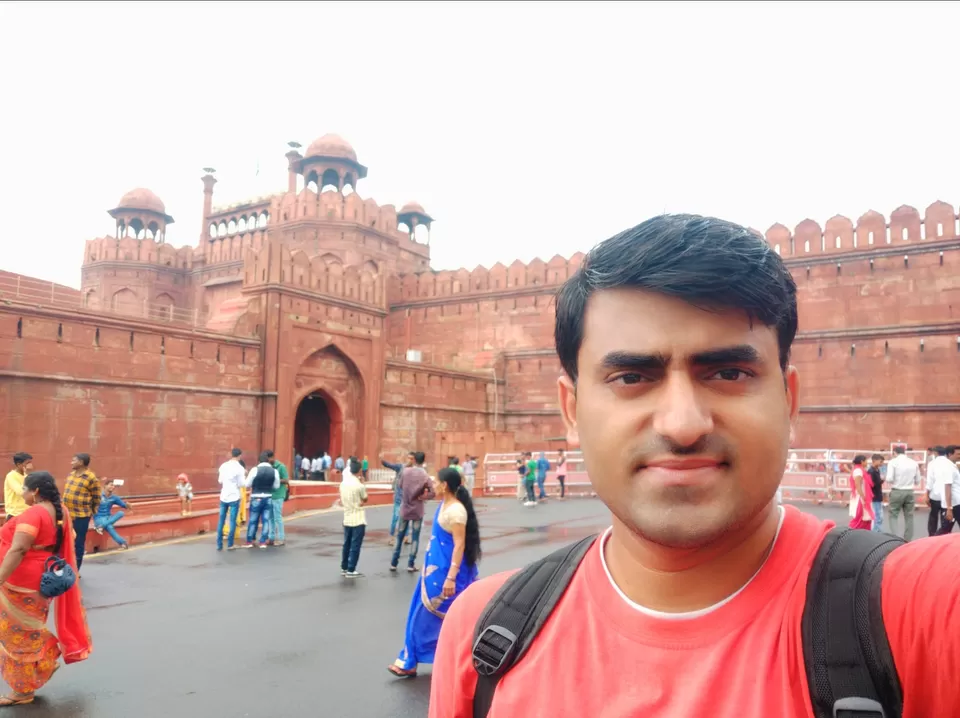 Crossing the checking counters, I was ready to experience dozens of museums. The first area that comes is the back side of the flag mast wall, where the national flag is hosted glamorously every year on independence day by the PM.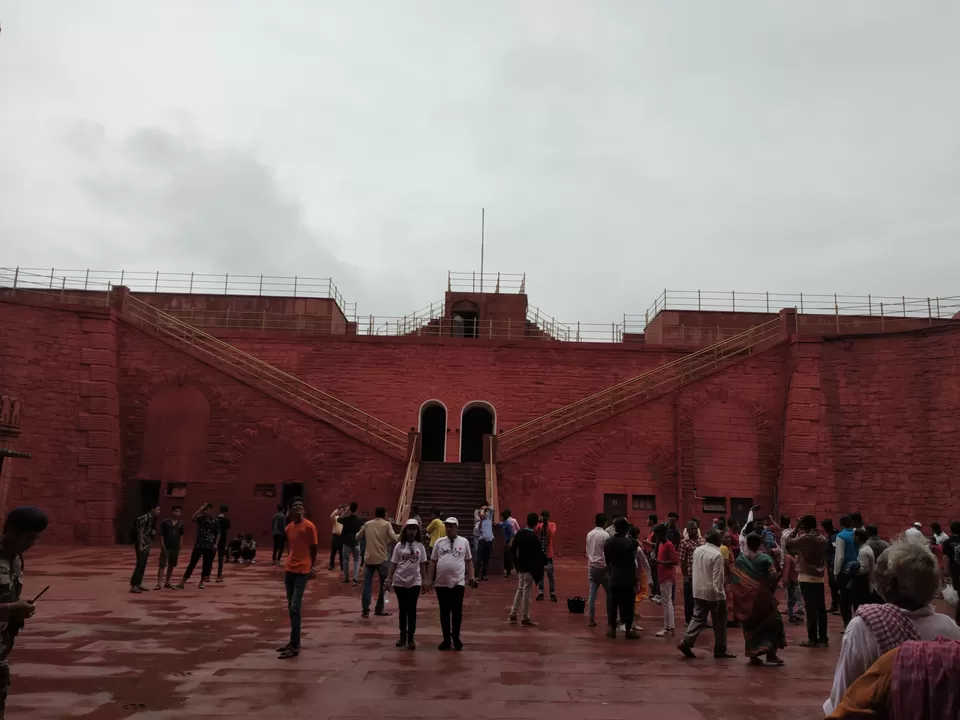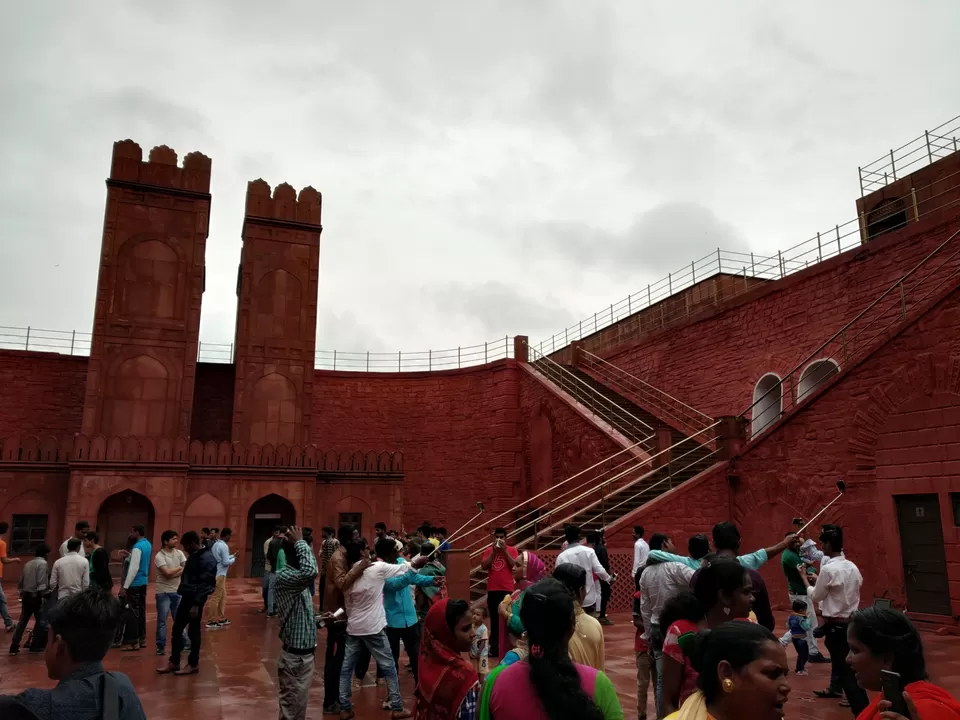 Then comes the red fort bazaar, which I never expected to be there. Seriously, a bazaar inside a fort, it's rarely seen. It looked beautiful and shops were mostly for souvenirs. The ceiling above bazzar was under maintenance, and in future it will be promisingly more artistic I guess.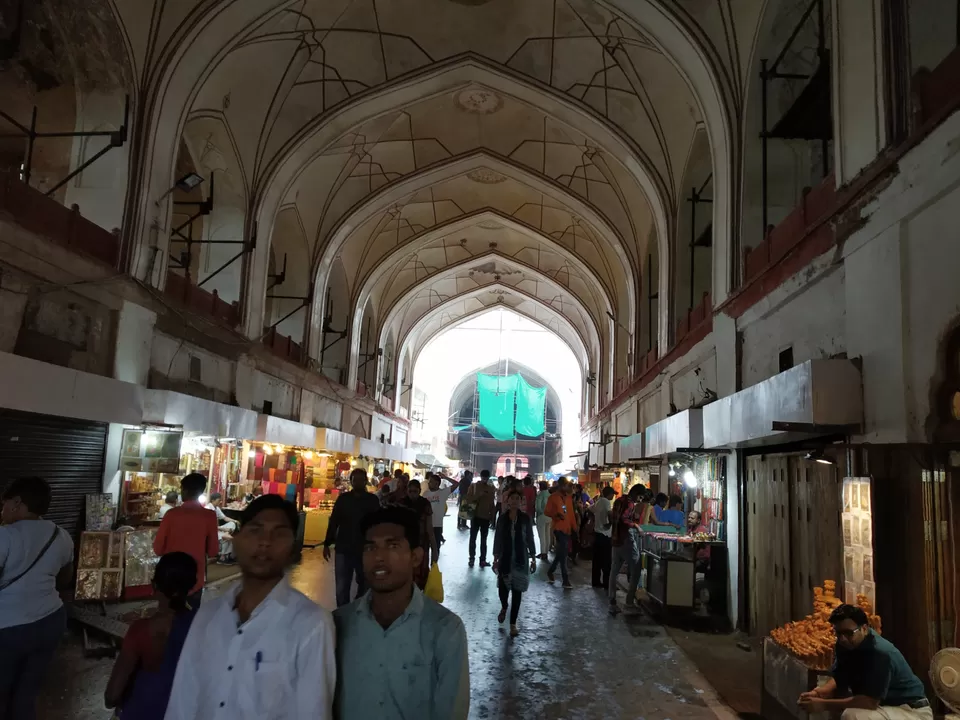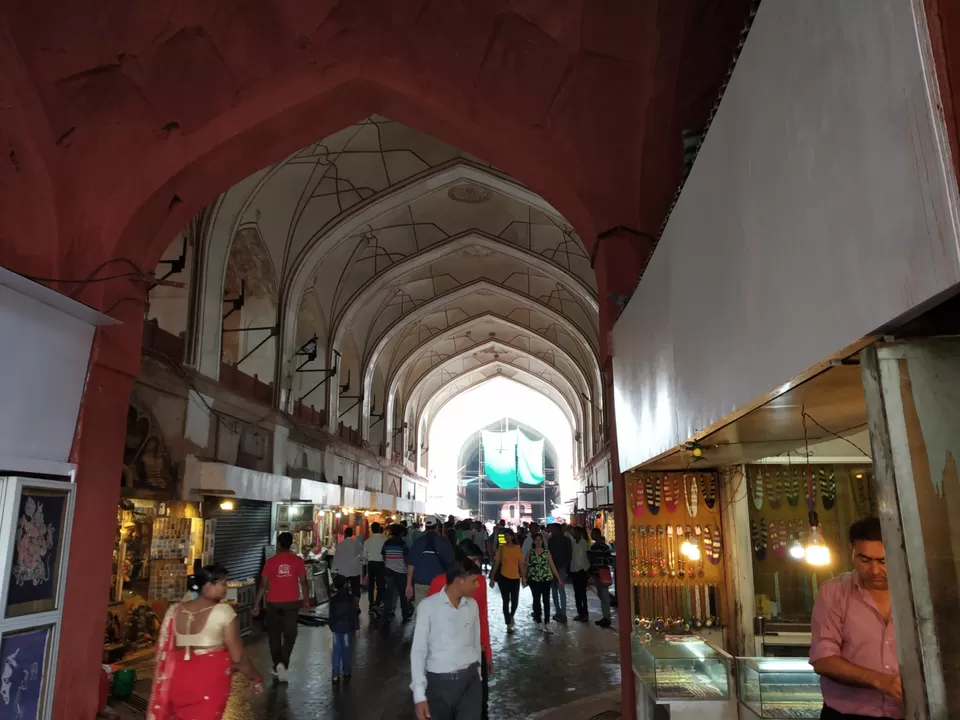 Then one by one, comes museums, I mean a lot of museums, which were originally different houses for Mughal family like bathing place, play area for children, meeting area for important discussions, etc.
It took me almost 2 hours for a complete tour of the fort. The information on sign boards were like history book unfolding infront of my eyes, that too in 3D😀
If you enjoy exploring heritage and appreciate art, red fort is a must visit place for you.