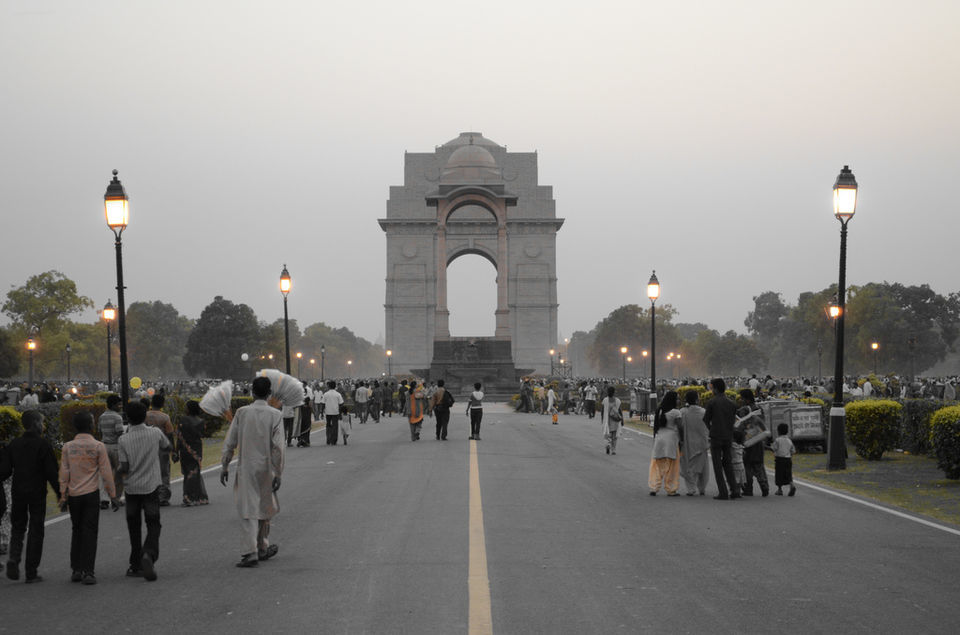 Delhi, the capital of India today, has been the centre of numerous empires since the 4th century BCE. That has resulted in a melting pot of various cultures that manifest in Delhi's art, architecture, language, tradition, and even the planning of the city itself. It must be a part of your India itinerary, and while 2 days are just not enough to explore this vast city (in terms of sheer area, and number of things to do); if you're under time constraints – this is the guide for you!
Getting in and around
India's busiest airport, the Indira Gandhi International Airport, is located in and serves Delhi and the greater National Capital Region. The airport handles more than 65 domestic and international airlines, connecting the city and country to the rest of the world. To get to the city from the airport, you can use the Delhi Airport Metro Express line of the Delhi Metro that takes 20 minutes and costs Rs. 60 to the centre of the city, and is operational between 4:45 am and 11:30 pm. There are also a number of busses available 24-hours a day. You can also book a prepaid taxi from the booth outside the airport, the fare of which would never be more than Rs. 500-600. Uber is also operational in the city. Delhi is also extremely well-connected to the rest of the country via bus and rail networks. The main railway stations are Delhi junction, New Delhi station, Hazrat Nizamuddin station, and Anand Vihar Terminal.
The best way to get around Delhi is by using the Delhi Metro, which is cheap and well-connected to most of the city, although getting crowded during rush hour. Fares range between Rs. 10 and 60. The bus network is also fairly useful, although buses can get very crowded and bus routes are not well-marked. The government-run DTC buses (red buses are air-conditioned, green buses are not) are your best bet. Tickets are between Rs. 5 and 15. Taxis in Delhi are not the best option for transport, owing to the city's traffic congestion. Further, the meters are often not used or rigged, and fares must be agreed upon in advance. Conversely, auto-rickshaws are better suited for shorter distances, even though fares must be negotiated here as well. Shorter trips don't cost more than Rs. 40, and the upper limit for any trip with in the city limits is Rs. 200.
Accommodation
Budget: Hotel Amax Inn, Hotel Emperor Palms, goStops Delhi (Stops Hostel Delhi)
Mid-range: Grand Godwin Hotel, bloomrooms @ New Delhi Railway Station, La Sagrita
Luxury: Shangri-La's Eros Hotel, WelcomHeritage Haveli Dharampura, Taj Mahal Hotel, Taj Palace, The Oberoi, ITC Maurya