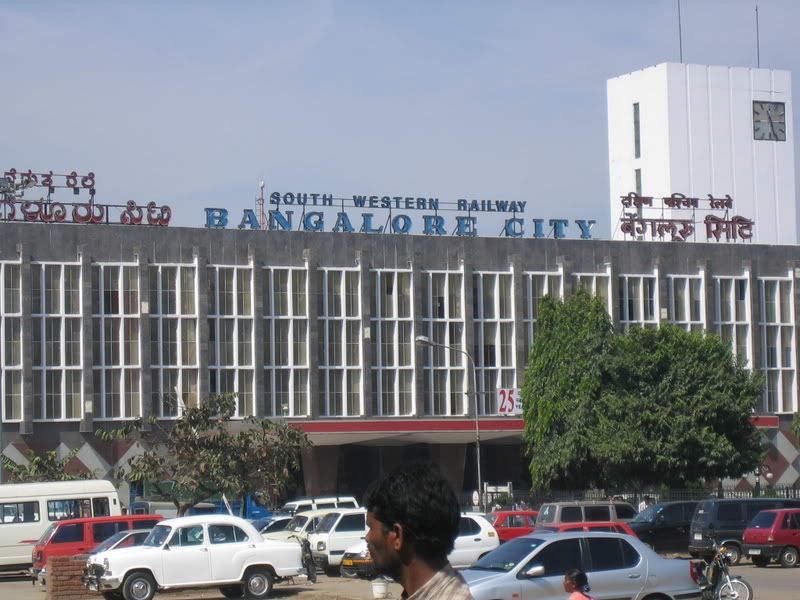 The scorching heat in Delhi has blown away my mind and I seriously wanted to run away from this place for a short while. The searing weather has made me all the more nostalgic. My recent visit to Bangalore was truly a stress-buster to me.

In a short span of time, I was able to gather a lot of information about this Silicon Valley/ Electronic City of India.

It was startling to me when I came to know that Bangalore was erstwhile known as 'BINDAY KALURU' (boiled sprouts). Later on, with the coming of Britishers, the name was changed to Bangalore as it was easier for them to pronounce. The city is credited to be 'accidentally' discovered by Machagarhi Chimpe Gowda.

I was amazed to see that inspite Of a mad race for rapid urbanization of cities, this city has managed to retain its 'greenery'. The lanes were replete with trees and people too were more environmentally conscious.
The homes were laden with solar cells which was their source of electricity. The Bangaloreans have efficiently tapped this vital source of renewable energy.
The streets and pavements too were cleaner with hardly any litter. Apart from it, the boundary walls on roads and pavements were replete with graffiti depicting themes from everyday "natural life". Some of these include sunrise-sunset scenes, majestic waterfalls, abundant depiction of local flora and fauna, palatial structures, fishing scenes and much more. Since ancient times, rock paintings at Bhimbetka and other such similar sights shed a light on their social structure. Similarly, the beautiful paintings on the boundary walls pointed towards a fascination among the locals to conserve their environment. 
The time of my visit coincided with the marriage season. I got an opportunity to attend one such marriage. I realized that the people there believed in simple marriages with no extravagance, unlike in a traditional North Indian marriage.

As far as women empowerment was concerned, women worked in niche sectors which is unimaginable not only as far as Delhi is concerned but in the entire northern region.