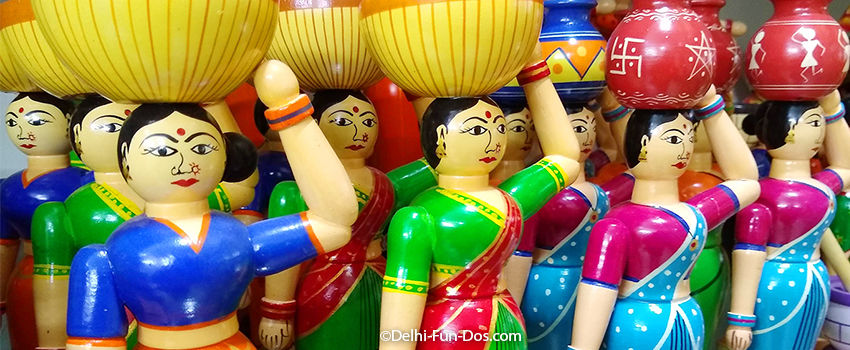 For years we have been seeing the colourful "Kondapalli Bommala" or Kondapalli toys at all handicrafts fairs in Delhi NCR. These are colourful soft wood pieces made in Kondapalli, a village close to Vijayawada. We did not want to let go of this opportunity and paid a visit to the toy village during our recent trip to Vijaywada.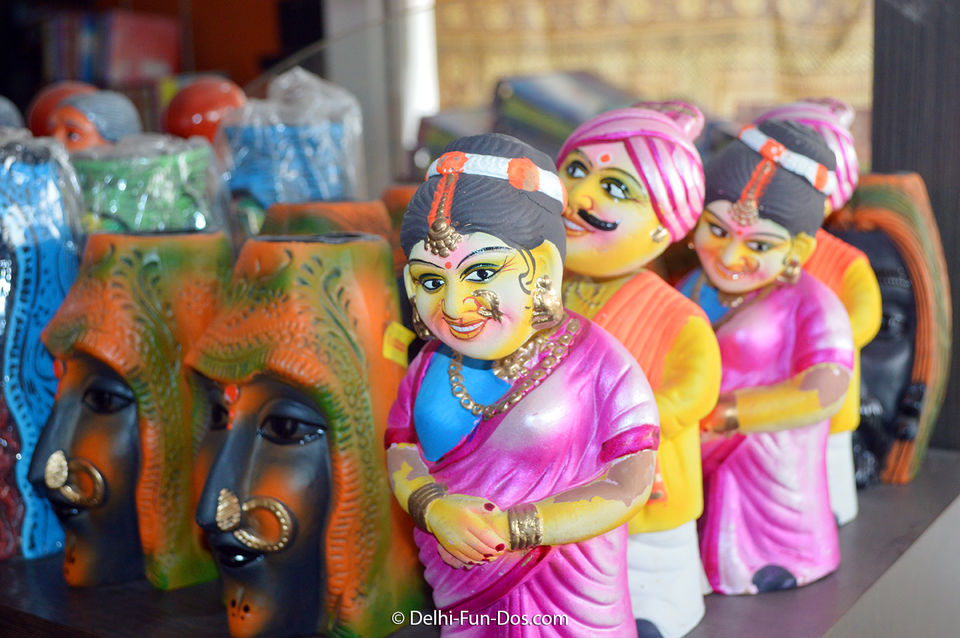 It took us approximately half an hour from our hotel in the heart of Vijaywada to reach Kondapalli Hill. The artisans live at the foothills. They procure soft wood from the hills and the toys are crafted out of that.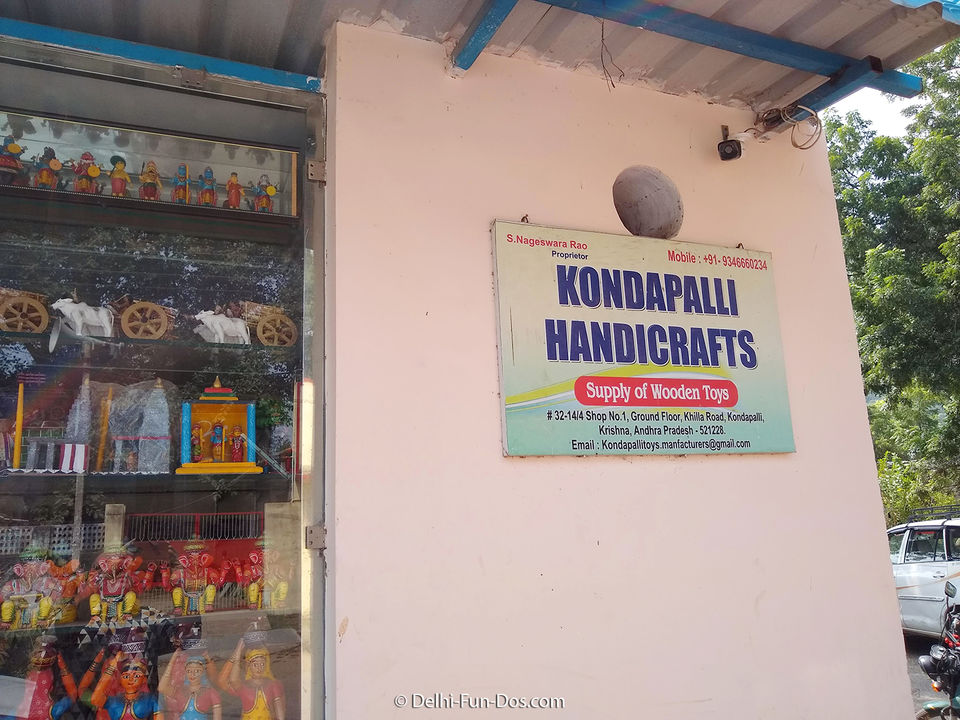 It was an array of stores on a dusty village road– not too many – may be about 10. The stores were very simple but when one looked inside the beautifully coloured toys couldn't but fail to charm. Some of these shops had adjoining workshops where men and women were carving little pieces of magic. The process is still fairly simple and not very mechanised as we saw in the workshops. The craftsmen were using knives, scalpels and somewhat modified scissors for the job. The end products were breath-taking. The designs were basic – round heads and eyes and small wood cylinders for human bodies. The items were figures from mythology, animals, birds, bullock carts, rural life etc. Hand pulled cars and trains for toddlers were other specialities here. There Dashavatar statues and dancing dolls are very popular. It was quaint to see that many of the themes were drawn straight from regular life. Consequently we saw marriage scenes or mealtime depicted in Kondapalli style.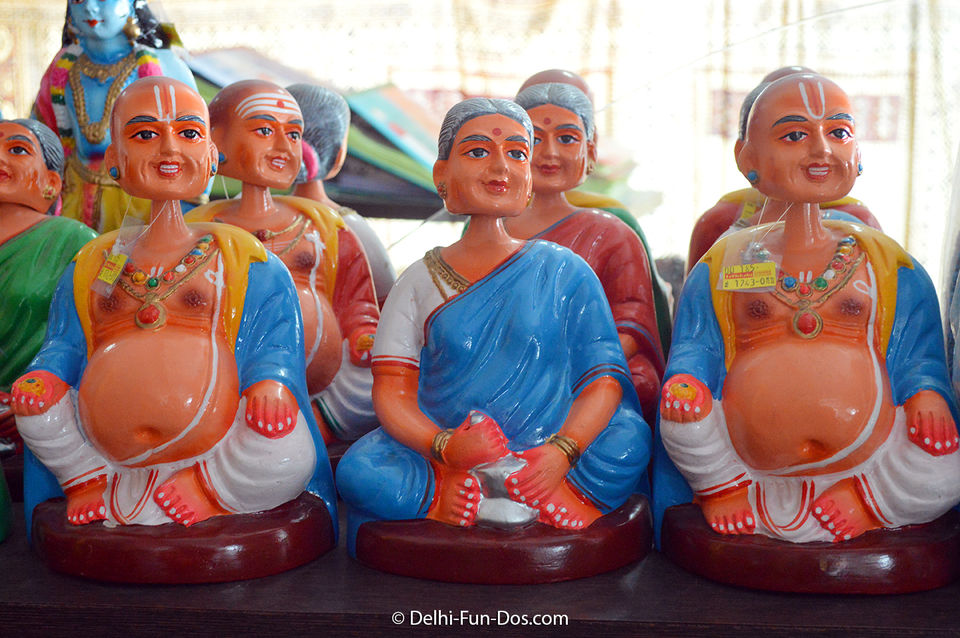 We were unsure if we wanted to buy something from here since the items looked fragile. But on the assurance of the craftsmen we bought some souvenirs like colourful Lord Venkatesh heads and some key chains. We also bought a small statue of Lord Hanuman. About a foot tall, the happy smile painted on the face made it priceless. Thanks to their excellent packing, every item survived the flights back home in good order.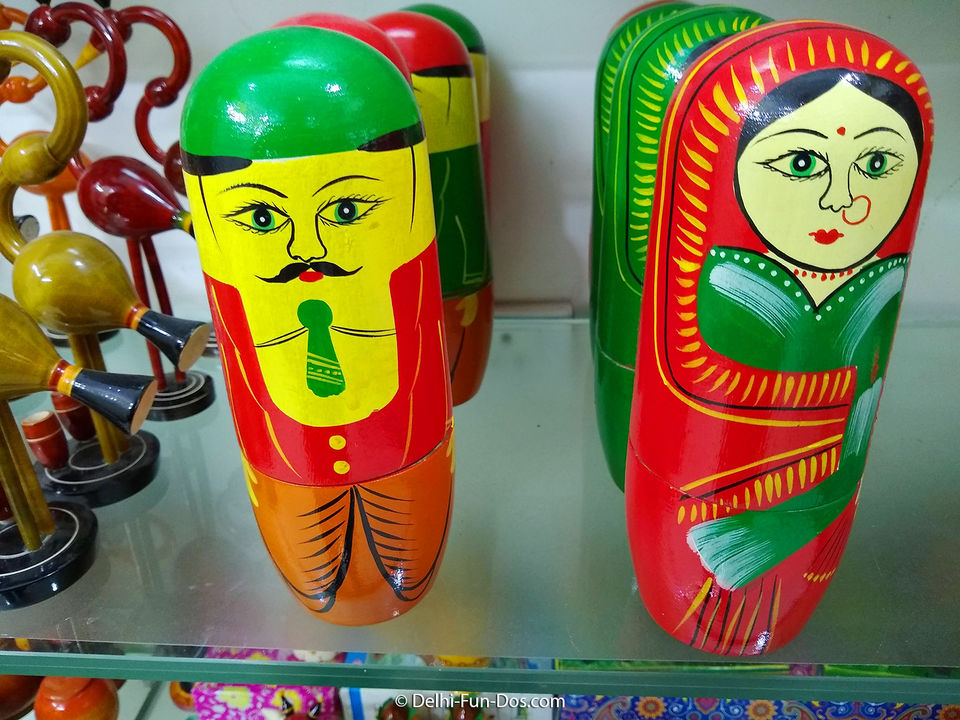 We spent a good two hours here and lapped up what we could. It was clear that modern day tastes had taken over and there was a sharp drop in demand over time. Consequently the Kondapalli toy stores were selling similar crafts from other parts of India namely Benaras, Rajathan and Bengal. The Andhra Pradesh Government craft's emporium Lepakshi carries Kondapalli toys in their stores across the country though and that's just about it! Nonetheless, the visit to this real artisan's village (no fancy art paintings on the hot walls thank you) was a priceless experience and we thank our lucky stars for landing up at Vijaywada for our own "Toy Story".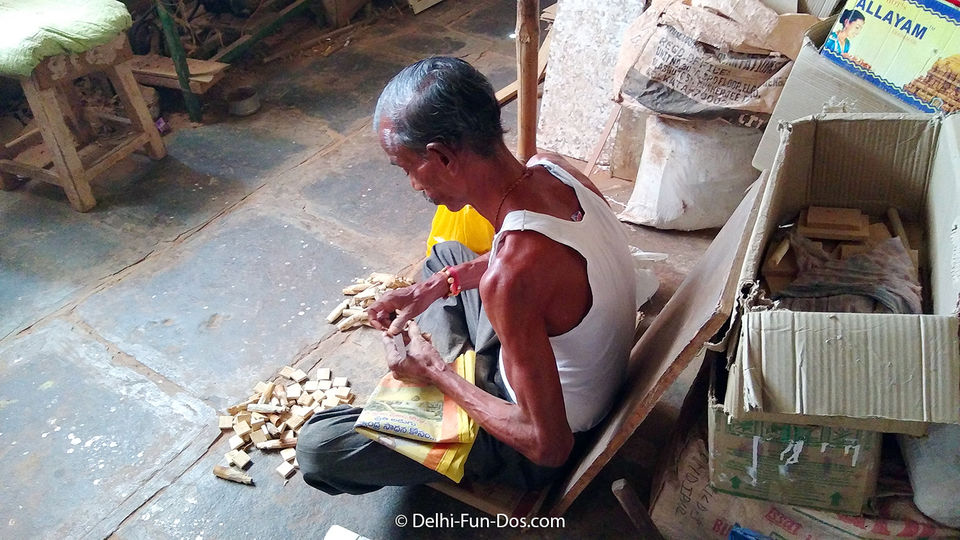 Guys – no homily here – but do spare a minute at the Kondapalli toy stall at the next crafts fair you visit – and just see it for what it's worth.