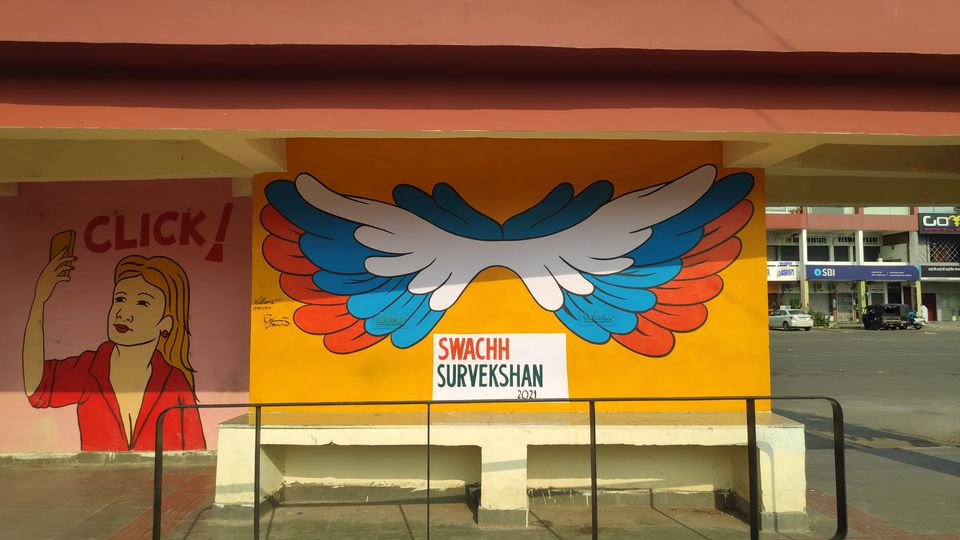 "Art is the signature of civilizations"
Beverly Sills
All the panchkula Murals and local bus stop paintings are a part of Swachh Bharat Mission under corporate social responsibility with Haryana Navyuvak Kala. All work will be done under the city beautification project in order to encourage citizens about cleanliness and sanitation.
Beautiful wall paintings around the walls as you enter the city, is what quickly connects you to the city. You can see it is a completely new revamped city with new introduction of different art forms in the form of paintings and murals.
The Municipal Corporation of Panchkula took a great initiative by painting the blank walls into beautiful art that showcases mesmerizing vast varieties of art styles which you come across as you visit the city. You are visually treated to these art filled walls.
Every segment of wall has their own stories to tell from showcasing different cities of India to caricatures of our legendary sports players. Also, our renowned bharat ratans of India, as you can see these paintings capture the diversity and essence of India.
And don't forget about the local bus stops; they make you wonder why other cities don't have such visuals as well. Bus stops are decorated with vast varieties of visual arts forms. You are totally amazed to see how artist behind those master pieces crafted such an incredible art on the walls of local bus stops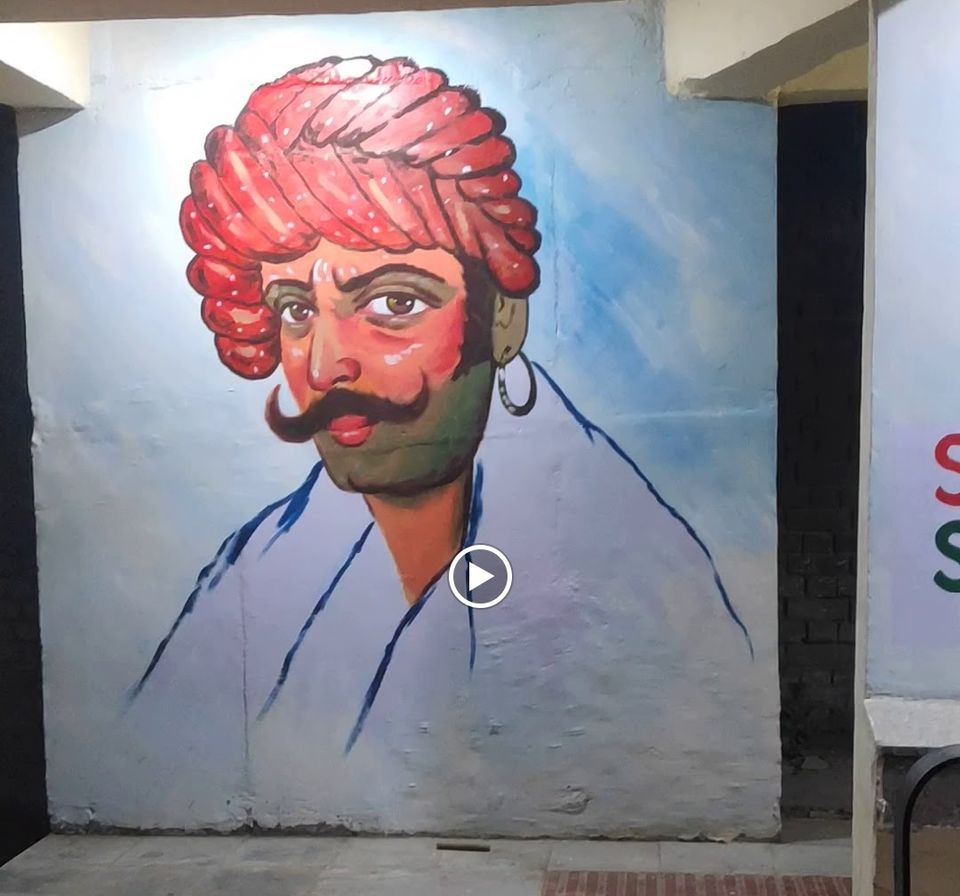 Some of them show beautiful sceneries, from sharing informative messages of cleanliness to a fun loving selfie corner (my favorite) so that you can have a playful time while you wait for the bus.
That's all with the motive of spreading the message of cleanliness under Swachh Bharat Mission of clean India
So how did it all start?
The paintings are being made by Panchkula Municipal Corporation with the objective of beautifying the city while keeping in view the Swachh Survekshan 2021 mission to get maximum participants .
After first successful attempt of conducting paintings for local bus stop for 2019 survey, the municipal corporation of Panchkula took another step and decided to start painting murals to spread the message related to sanitation and cleanliness for 2021 survey
In the first phase, murals started on the back walls that act as a boundary of the houses on the dividing roads. This covers the areas Sector 10-11 diving road at the entry of Panchkula from the housing board traffic light.
The dividing roads of sectors 7-18, 8-17, 9-16, 10-15 and 11 were on the subsequent plans. They were able to complete before the deadline for the 2021 survey. The municipal corporation tries unique ways each year to get maximum participation and spread the messages about clean India.
Panchkula MC did a great job managing when it comes to making the city more likeable and able to get some achievements which we encounter as we check some articles over the internet. Which we are all proud of as a city citizen
Panchkula Municipal Corporation leads Haryana in terms of the maximum citizen participation in the ongoing Swachh Survekshan-2021
The city was recently declared open defecation-free (ODF) ++ for the third consecutive year by the Ministry of Housing and Urban Affairs.
The Panchkula Municipal Corporation has awarded a contract to Haryana Navayuvan Kala Sangam to secure a good rank in the Swachh Survekshan 2020.
As a citizen of Panchkula, it's also our duty to help the Municipality by taking an active part in Swachh Survekshan, because we know our city better than anybody else and as we share our thoughts we are helping our government to get things done in a far more beautiful way than expected.
As this year ends, I hope we all actively take part in next year's survey and make our city rank higher.