Delhi the seat of political power and the capital city of India is renowned for its rich history and culture.If you are a foodie trust me its a place exclusively made for you.From top notch restaurants,shopping markets,historical monuments and lip smacking varieties of street food that changes colour and taste as you keep exploring the city.
Our foodie trail started with the authentic Amritsari kulcha and chole ,flat Indian bread stuffed with potato and spoonful of butter it was simply yumilicious.
Your trip to Delhi isn't complete without taking a food tour in Chandni Chowk and various places in old and New Delhi.Indulge your taste buds with diversity of street food in Delhi.From mouth watering kachoris,Afghani momos,faluda and kulfi in desserts,hot jalebis for the sweet tooth,spicy chaats and the rich north Indian food.A must visit place for all the food enthusiasts and shopaholics.
As I entered the busy chaotic narrow lanes of old Delhi,Chandni Chowk I could see numerous wires hanging across,cycle rickshaw wallah's just rushing and making their way in the narrow lanes.Street food vendors serving you with some amazing food served and garnished with traditions,recipes which is passed from generations.It just inspires one to be a shutterbug capturing the various sights.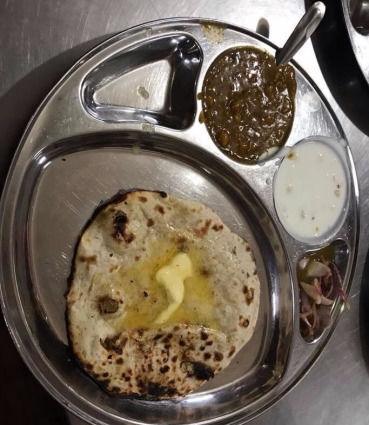 Our food walk was completely a guided one as our close relative residing in Delhi had accompanied us,so the feeling of getting lost in the crowd was ruled out.Our first pitstop was the historic Paranthe wali gali renowned for the famous Indian fried bread(Paratha).I was completely taken away by the varieties of paratha they offer,comfort food and budget friendly.
Daulat Ki Chaat this sweet confectionery found in the dew months of winter is said to be prepared and consumed by the Mughul emperors in Delhi and hence the name Daulat.One can only find this only in parts of Chandni Chowk.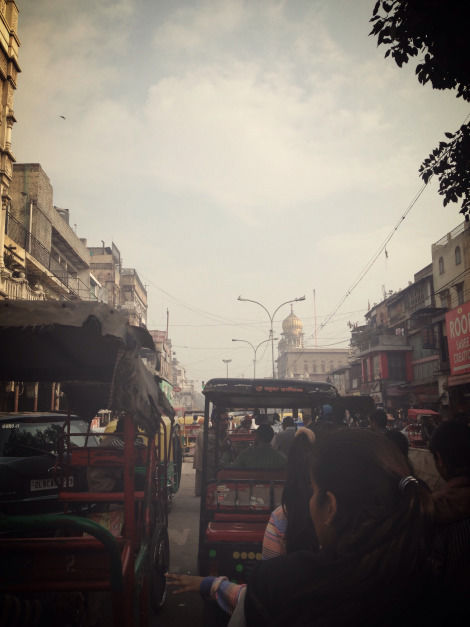 If you have not tried golgappa in Delhi then you have missed out a legendary experience in Delhi.The perfect blend,crispy sphere's with the spicy filling and tangy flavour it's absolute bliss.You can try at various places in Delhi.
Girls night out at Imly,Rajouri Garden,If you are with your foodie friends and would like to try street food from across India you have arrived at the right place.A unique cafe designed in the form of train a veggie friendly restaurant vibrant and full of life.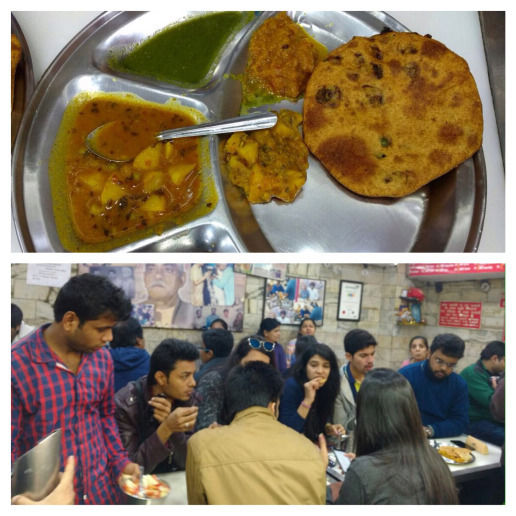 Our last food destination was Farzi Cafe a modern Indian bistro with its classy decor giving a modern twist to our classical Indian dishes.Menu is simply mind blowing with graffiti quotes which catches one attention.What stood out is the contemporary presentation is definitely one of the best food escapade at Connaught place.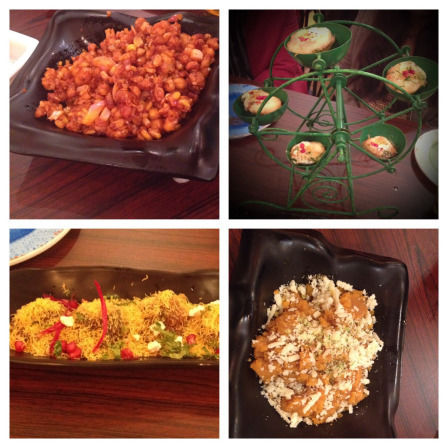 Soak your teeth with the different flavours and give a twist of taste in your kitchen by trying out new receipes. Travel and eat like the locals.On a ending note all I would say is "You have to taste a culture to understand it"-Deborah cater.
This post was originally published on Thrudlens Blog.
Frequent Searches Leading To This Page:-
foodies paradise new delhi, best food places in delhi, famous food places in delhi, street food places in delhi, food places around delhi, weekend getaways from delhi, best hotel for couples in delhi, honeymoon hotels munnar, loungeries honeymoon