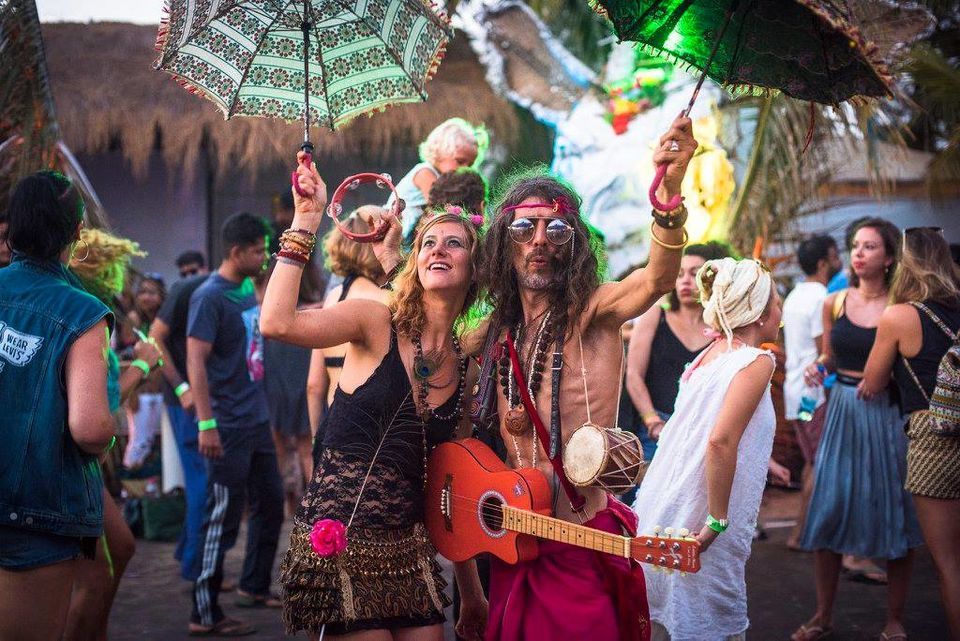 With as many as sixteen long weekends, 2018 promises to be a year of fulfilling all those travel goals that got lost somewhere in 2017. Kicking off the proceedings for a year full of excitement is the Republic Day long weekend.
Thousands of travellers will be making full use of the extended weekend to hit the beaches of India's party capital for a crazy weekend. However, there'll only be some who will live an experience of a lifetime. The hippie haven of Goa, Ashwem will come to life and witness a three-day-long unique 'secret' festival, the GOAT festival.
What is the GOAT festival?
One of the newest music festivals on the map of India, the GOAT festival is an immersive music and arts experience. Established in 2017, the GOAT festival has returned for its second edition. Much like its earlier edition, GOAT Festival 2018 promises great live music, art installations, yoga sessions, theatre, dance and most importantly, a great vibe! To add to the experience, the festival takes place at a secret location, on the shores of Goa's less popular beaches.
When is the festival happening?
The festival will take commence on the 26th of January and will continue till 28th January 2018.
Where is the festival happening?
The team behind GOAT makes it a point to keep the festival as secluded as possible. The exact venue is kept a secret and is only revealed once you book your tickets. For the 2018 edition, the team has picked a secret location on the sun-kissed waters of Ashwem, one of the most pristine beaches in Goa.
Why attend the GOAT festival?
The three-day-long event, owing to its spiritual setting and breathtaking views is expected to attract festival enthusiasts from around the world who love letting their hair down and partying like there's no tomorrow. The festival will host local as well as international music acts such as Swadesi, Peter Cat Recording Company, Goldie, Amp Fiddler, Kaleekarma and Horse Meat Disco amongst several others.
To add to that, one can also unwind and relax at the mind, body and soul areas at the festival venue which will boast of specially curated yoga and therapy sessions by trained experts.
On the other hand, art aficionados can marvel the breathtaking installations from recognised artists from different corners of the world. Food lovers at the festival also have plenty to cheer about as GOAT will also feature traditional lip-smacking Goan food.
How to reach Ashwem
Here's how you can reach Ashwem from New Delhi:
By Air: There are several direct flights that connect New Delhi to Dabolim (nearest airport to Ashwem). These daily flights cost about ₹4,500. Once you get down at the airport, hire a cab to reach Ashwem beach in about an hour and a half (54 km).
By Train: It takes about 24-30 hours in a train (depending on the train you pick) to get from New Delhi to Goa. After getting down at the Madgaon station, hire a cab to reach Ashwem beach in around two hours (65 km).
What about tickets
One can buy single-day tickets for ₹3,000, season tickets for ₹5,000 and VIP tickets (Exclusive access to artist bars, Access to VIP lounge area, Entertainment by special guest DJs and performers and Specially crafted gourmet menu) for ₹10,000. Click here to book your tickets now!
Accommodation
The team at GOAT advises festivals attendees to book an accommodation as close to the Ashwem beach as possible. Being a hippie hub, the Ashwem beach is surrounded by comfortable accommodation options that suit travellers of all kinds. Here are some of the best in the area: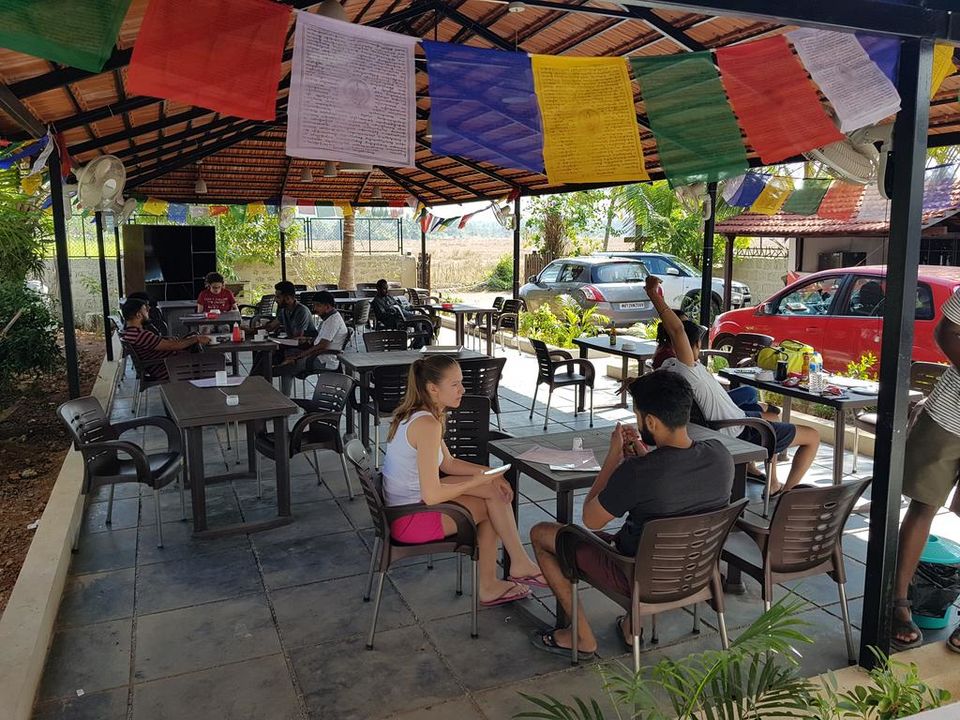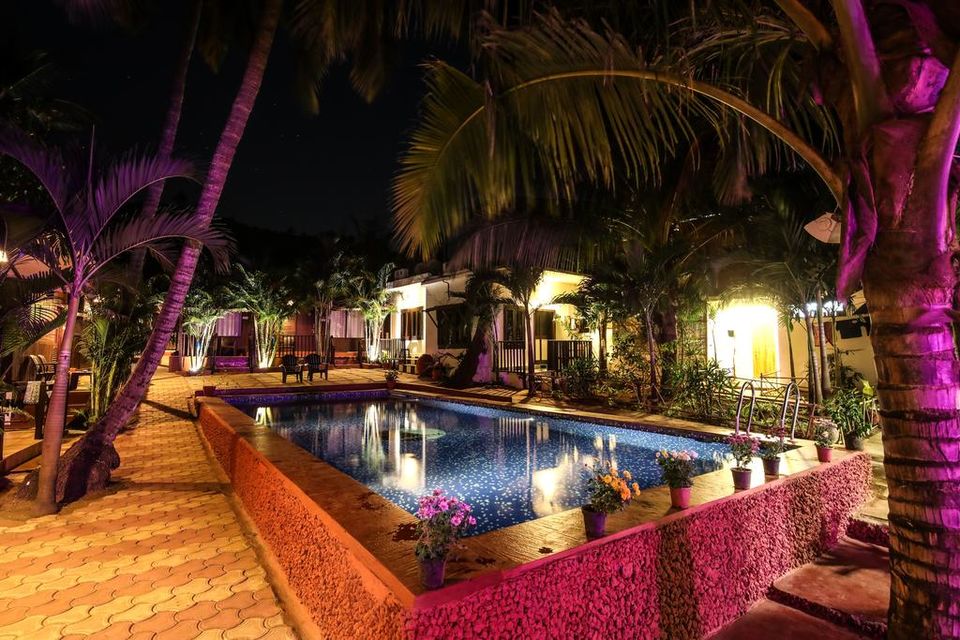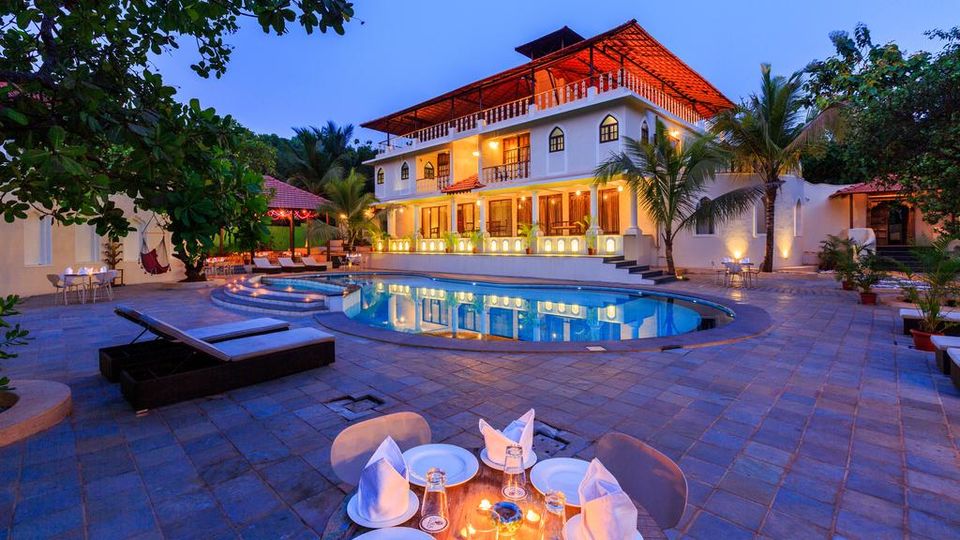 For more information on the festival, visit their official website and follow them on the Facebook page.