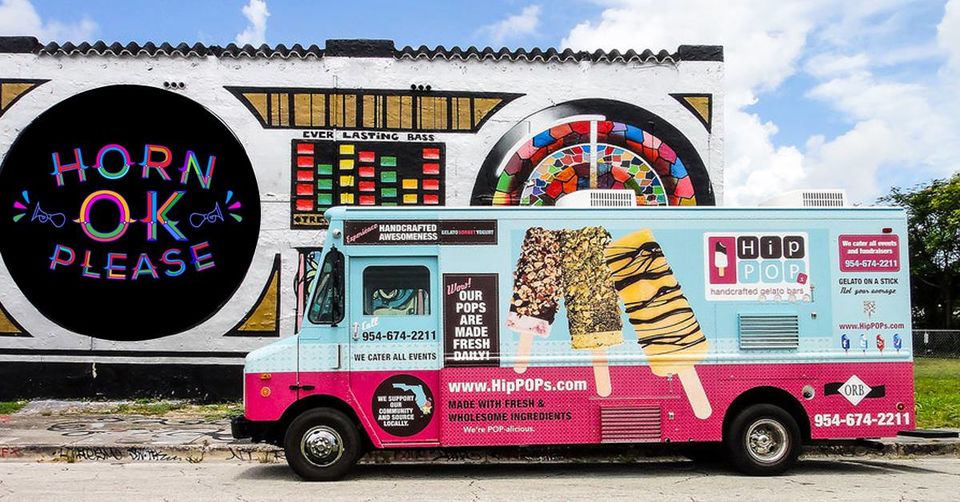 All you foodies in Delhi, it's that time when you sit up and take notice! The city's original and biggest food truck festival, Horn OK Please is finally coming back to town in March and is bringing with it three days of sheer madness.
Gear up peeps because the festive cheer is coming back and this time there's much more to it than the food—Horn OK Please 2018 is officially swankier and jazzier than ever before!
What is Horn OK Please?
Property of the media company So Delhi that helps travellers and locals explore Delhi, Horn OK Please is Delhi's original food truck festival. Incepted in 2016, the festival is back for its third edition and much like every passing year, only continues to grow in scale and stature.
Horn OK Please, in 2016 started off as a small festival comprising of a handful of food trucks. The unanimous positive response led to a decent expansion in 2017 at a new venue that could accommodate large crowds. The 2018 edition promises to take Horn OK Please to an entirely new level with more than 150 food stalls, theme-specific eateries, shopping, fun zones and some kick ass music performers!
When is the festival happening?
The festival will kick off on 9th March and will go on till 11th March 2018. The folks over at So Delhi have however, promised a whole lot of special deals on the first day of the festival, that is, on Friday, 9th March.
Where is the festival taking place?
The festival is taking place in Delhi's iconic Jawaharlal Nehru Stadium in New Delhi.
Why should I go for Horn OK Please?
In what promises to be a weekend full of amazing food, drinks, music, shopping and whole lot of fun, here a quick lowdown of what you can expect at Horn OK Please 2018.
First up, the main attractions of the festival—food trucks! This time around, Horn OK Please will host more than 50 food trucks from different parts of the city serving various cuisines like Thai, Continental, Indian and Chinese.
And to accompany all that delicious food, there'll be an endless supply of chilled beers and amazing cocktails as well! Also, you won't have to worry about spending hours at the barbeque because there's a total of three bars at the venue this time around.
Don't we all end up shelling out a shitload of money in food festivals only to regret it later? Keeping that in mind, 2018's Horn OK Please will also see a new theme called 'Grub Campus' making its debut. The new theme will see our favourite college foods including chaat, maggi, burgerse, momos et al being recreated, all under ₹200!
Visitors with a sweet tooth will especially be in for a treat as there's a special 'Dessert Zone' that will see home bakers taking the centre stage. These home chefs will put their handcrafted bakes including cupcakes, macaroons and churros on display. To add to that, there's going to be a 'Shake Square' offering more than a hundred varieties of monster and freak shakes. And as if that wasn't enough, there's also a 'Waffle Mart' that'll be serving over 200 variations of waffles.
And since no perfect weekend is ever complete without a dose of splurging, you can head to the shopping areas to buy some great handicrafts, jewellery, home decor and other cool stuff. Or, you can just chill by the main stage which will see more than 25 homegrown artists keeping things peppy!
What about tickets?
RSVP to the event of Facebook and you'll receive an update on how and when to get your tickets to this crazy festival that promises fun, frolic and everything in between!
What are your craziest memories of your favourite food festivals? Write in here and share your stories with the Tripoto Community.