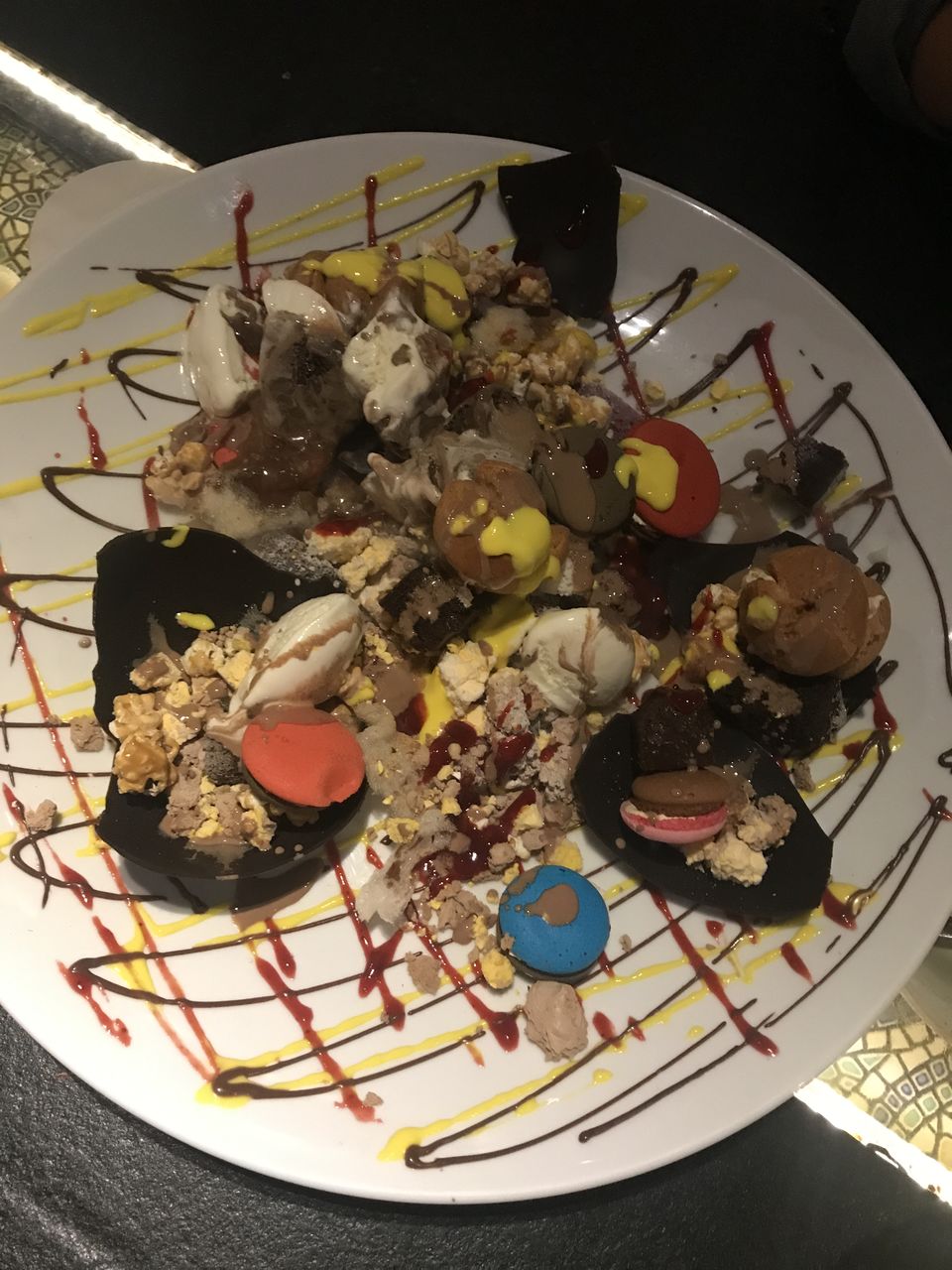 Quattro is one of the best Italian restaurants in the city which is located at Lower Parel, right opposite Palladium. The cuisine served here is mostly Italian and the desserts are plain amazing. The chocolate explosion was my favourite thing to try here. It is a huge goblet of chocolate which is placed over a plate and then dropped. It contains fudge, ice cream, nuts, brownie, marshmallows, candy floss, macaroons, chocolate sauce and a lot of other mouth drooling food items. Though it was a beautiful mess in the plate, it sure did blow our minds away!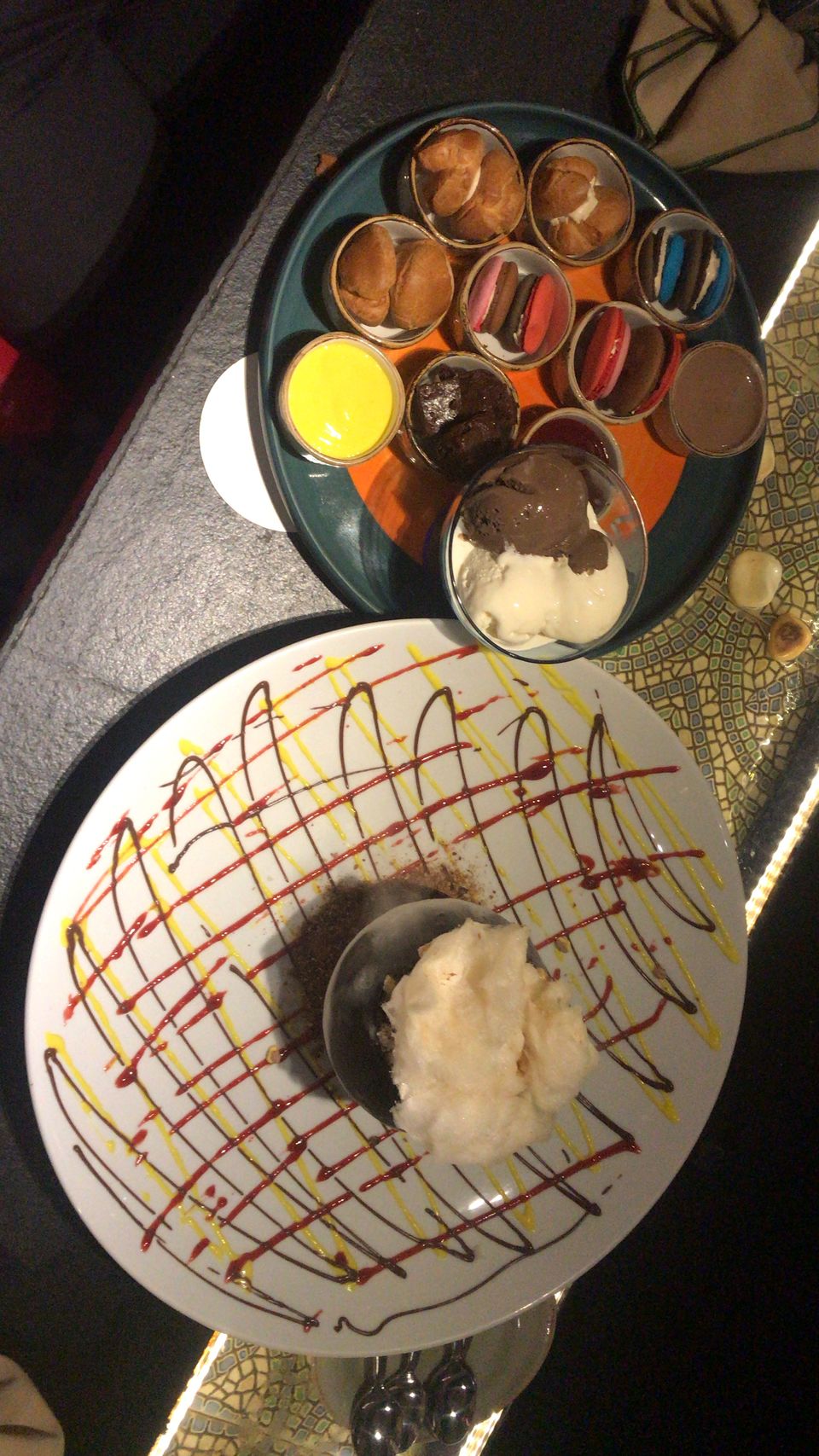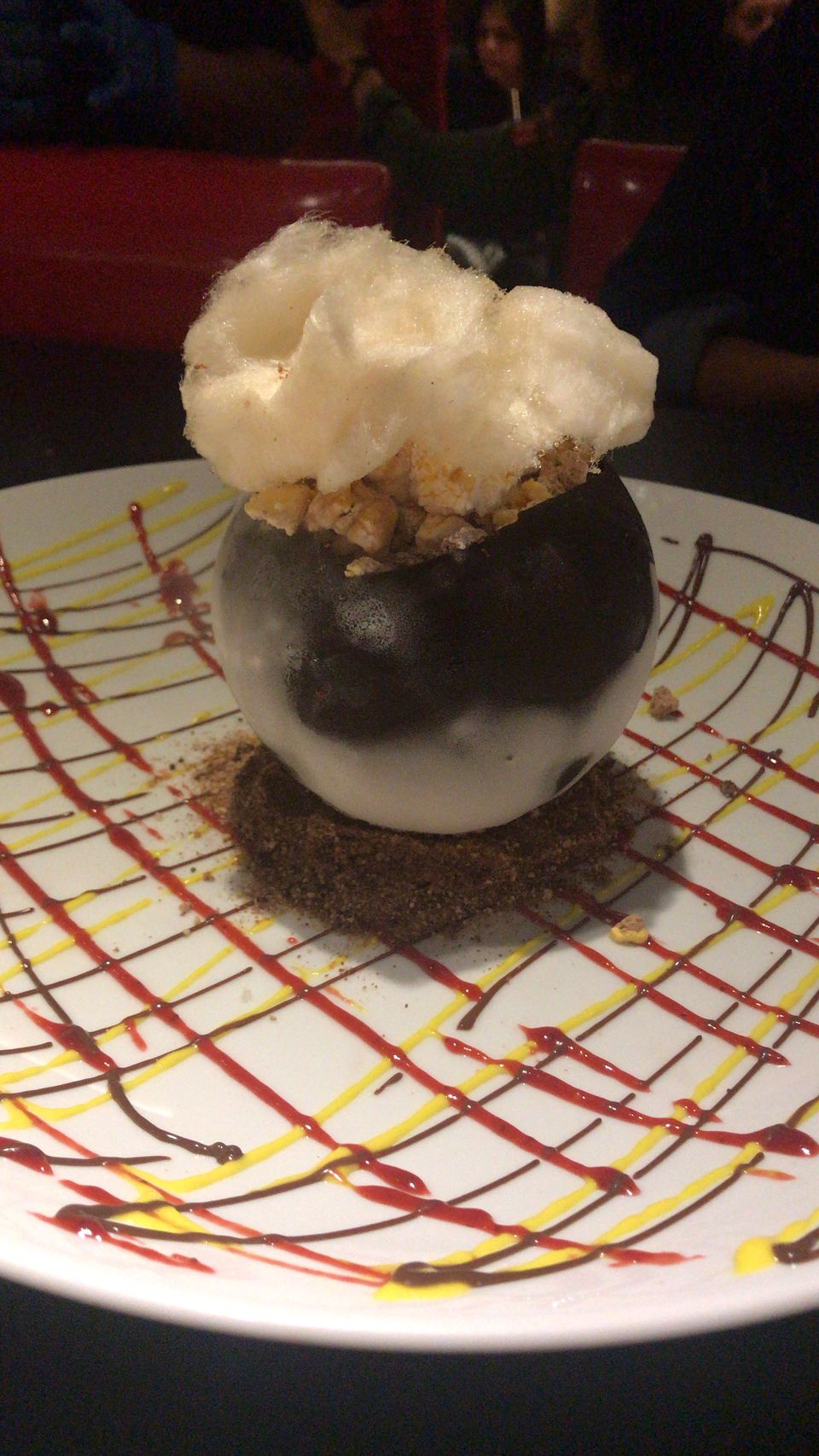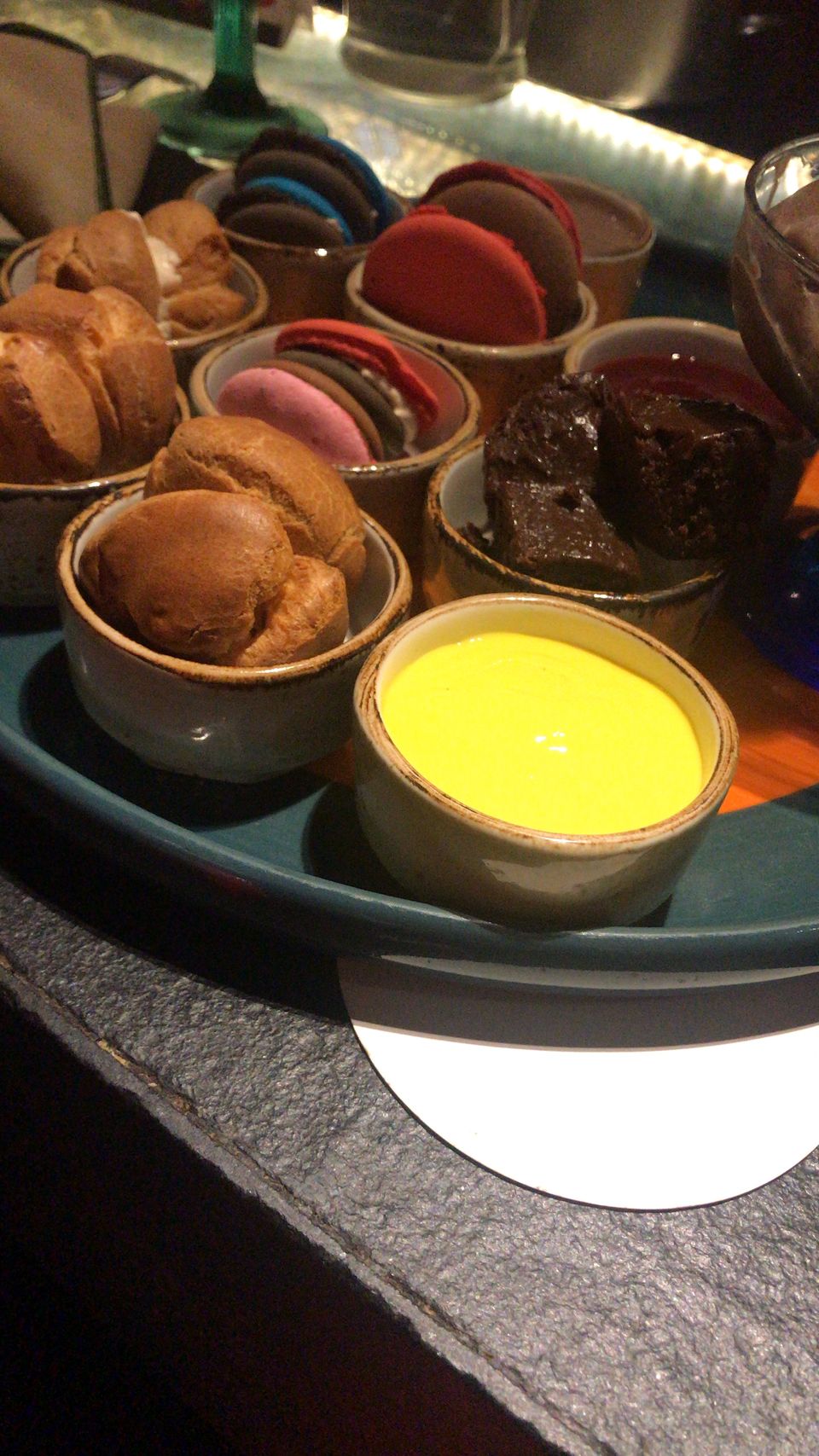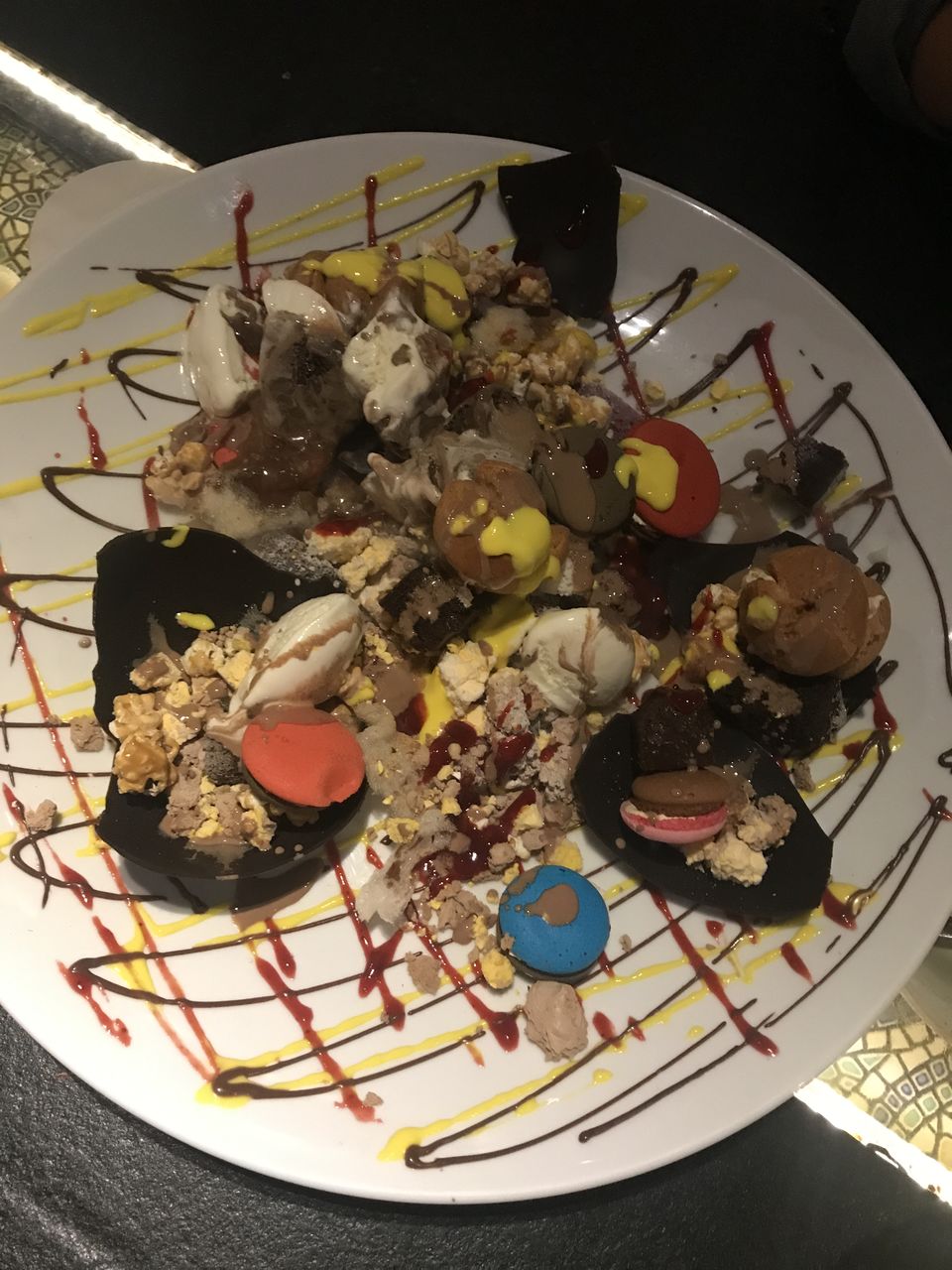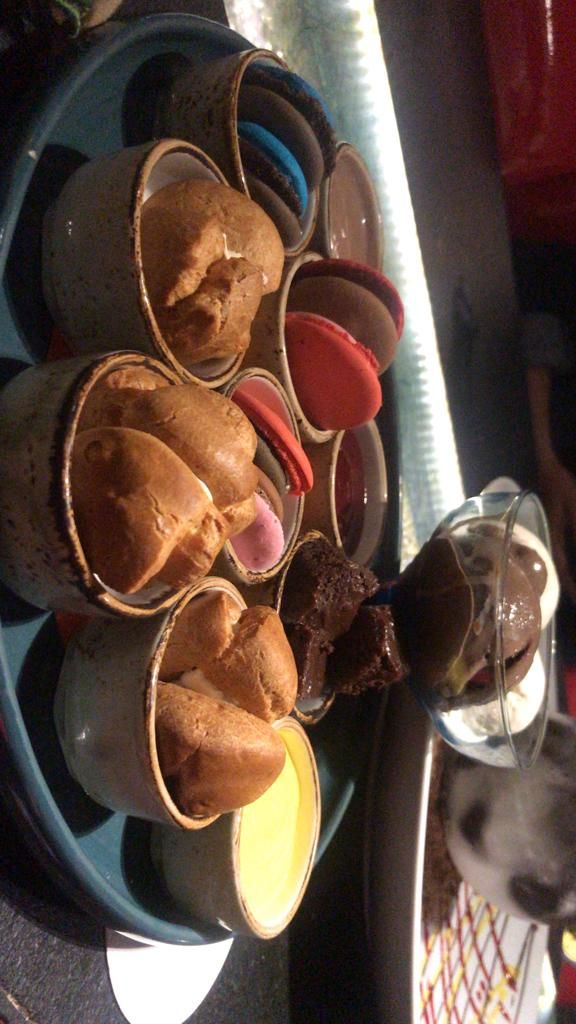 Though the cost of this dish is INR 1400, it can be shared by around 4 people. Hence, it is totally worth the price.
Besides this wonderful dessert which is super hard to find, I also tried their lemon mojito which comes with a very different serving style. The put candy floss on the glass and then blend it with soda down. This is probably one of the only restaurants which serve the classic drink with such a twist. I also tried their strawberry margarita.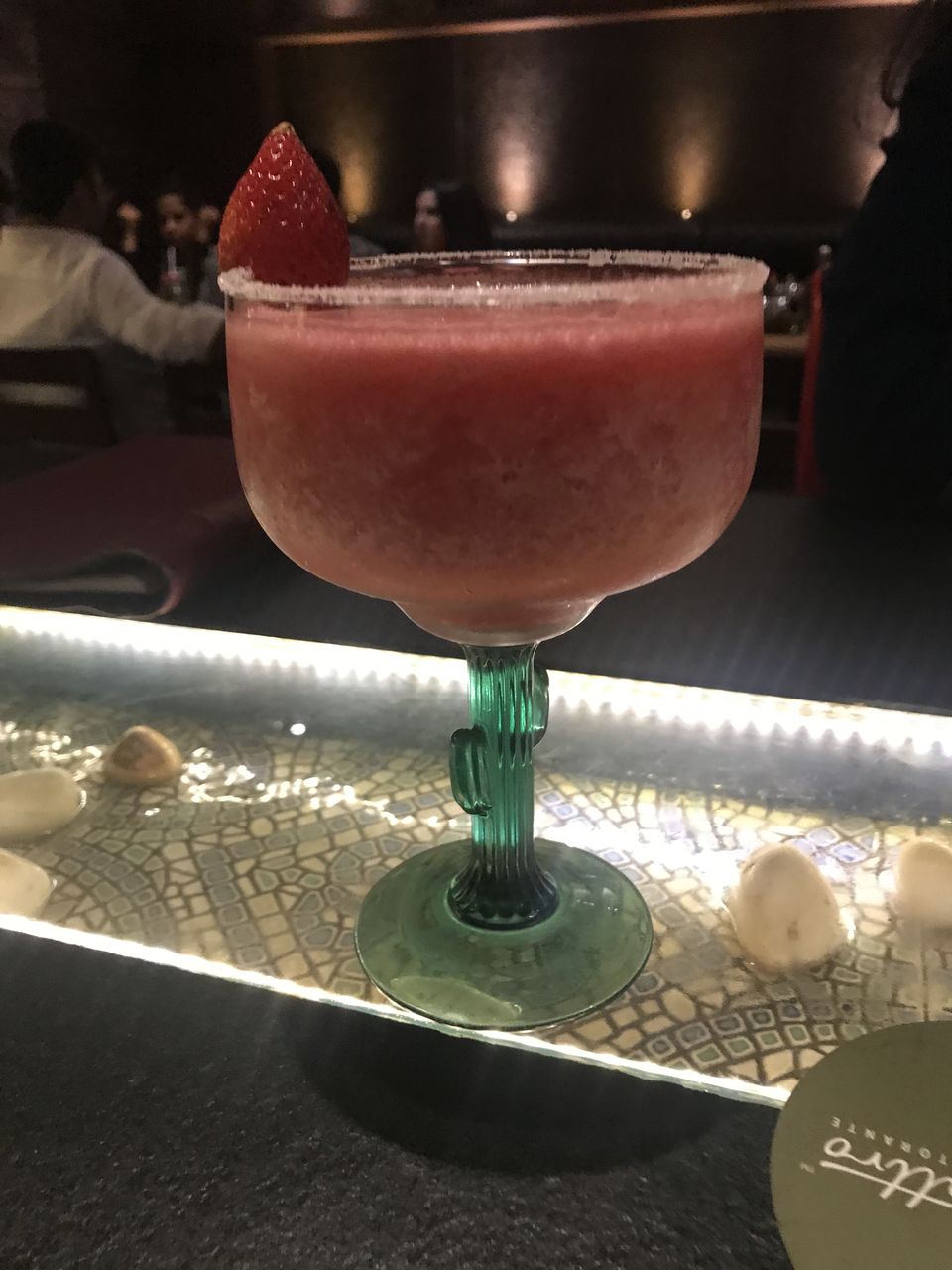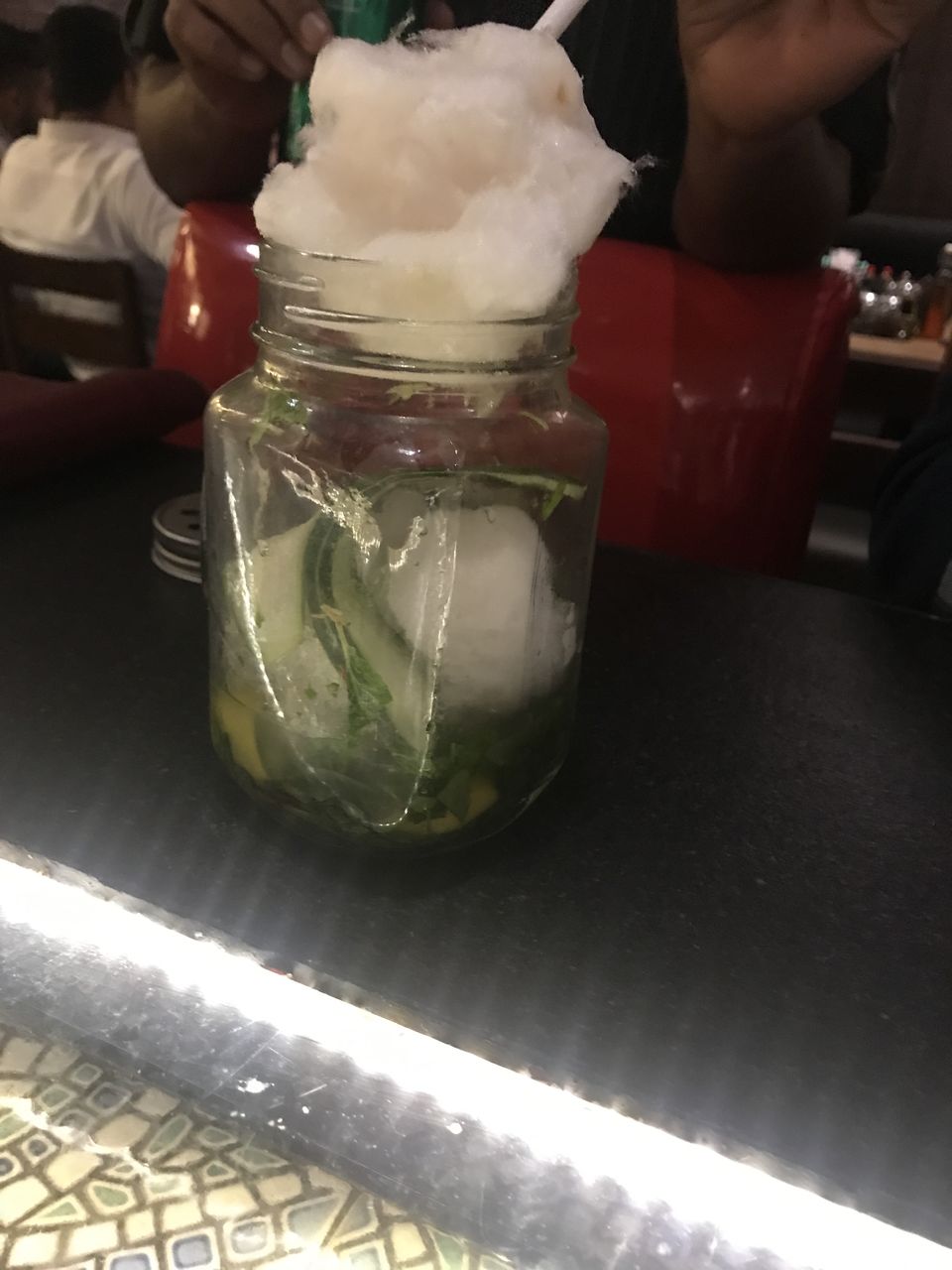 For starters, whoever is visiting Quattro, their Filo Parcels are a must try. Though there are only 5 portions in a plate, each piece of it is worth devouring.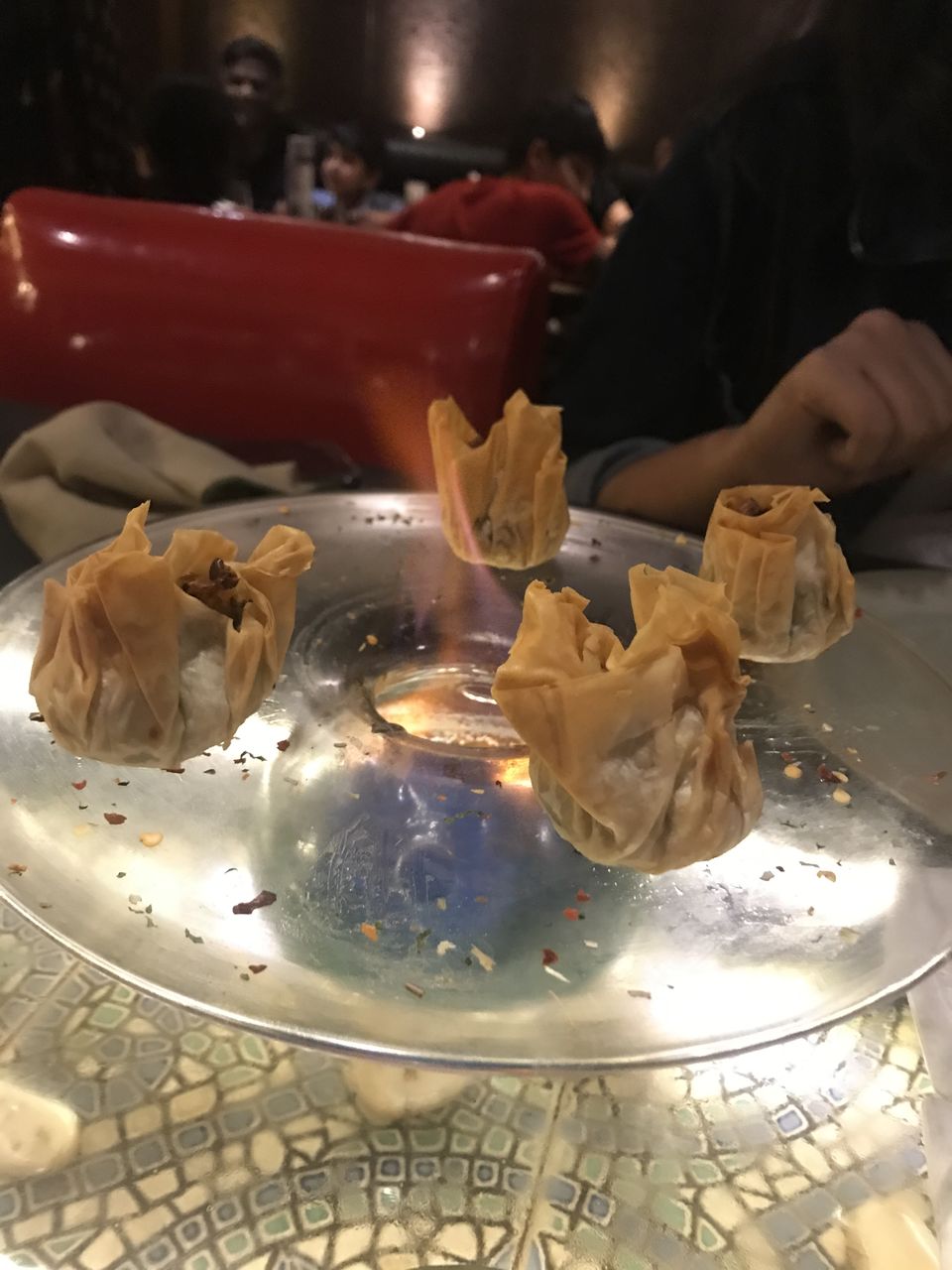 The Nachos that they serve come with 8 different types of toppings on the side and they are one of the cheesiest nachos in town! They also have sour cream and guacamole with the nachos.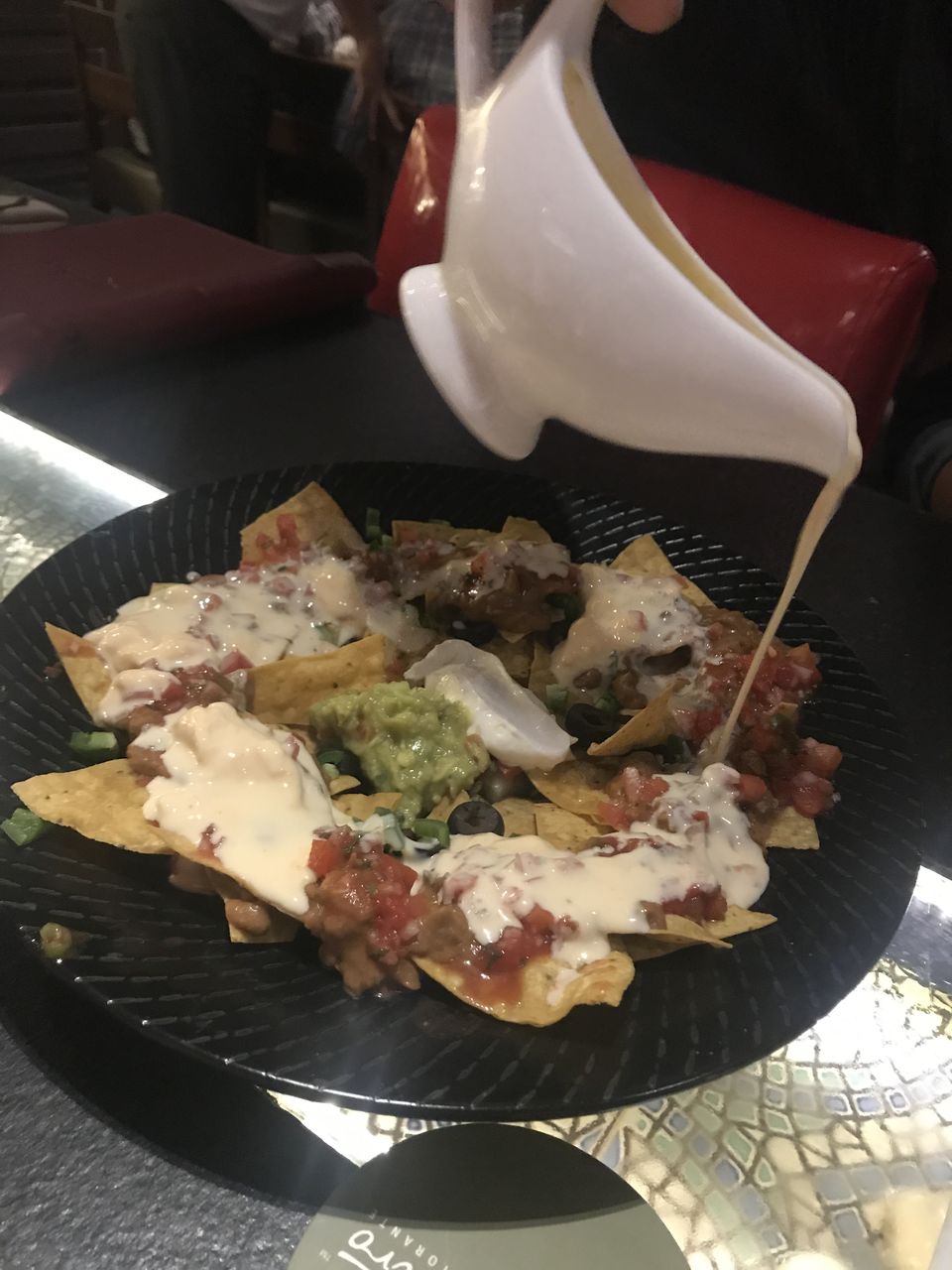 Burrito Pizza - The Burrito pizza here is prepared in a mexican style and it has cheddar cheese strips and nachos. Instead of serving it with pizza sauce down, they serve it with beans.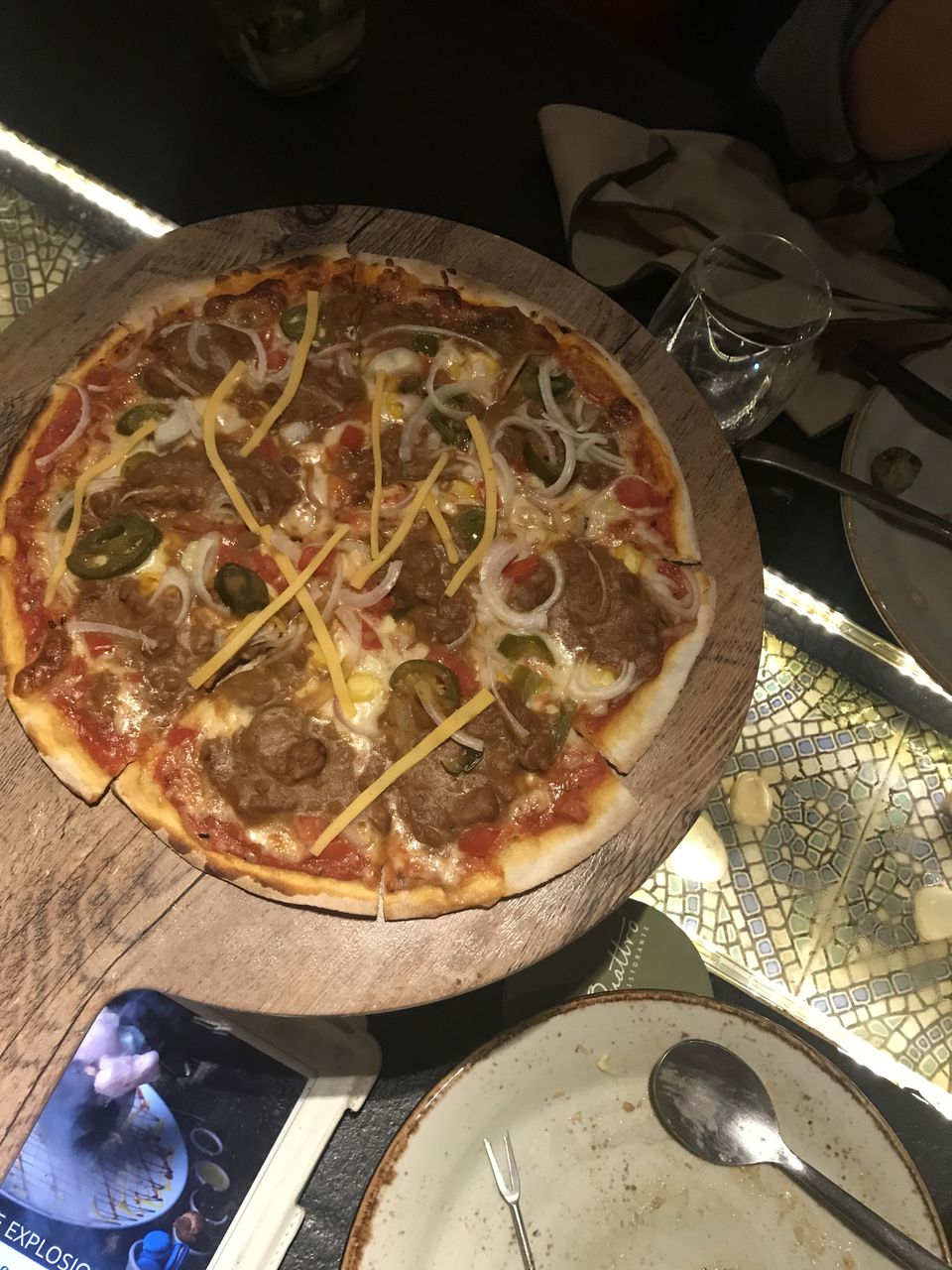 Mexican fondue - This cheese fondue comes with a mexican twist. The cheese has a small surprise down with a mexican gravy. This adds to the speciality and the elegance in the dish. It is served with side dippers like jalapeños, baby corn, carrots, mushrooms, onions and baby potatoes. The breads melted as soon as we tried them!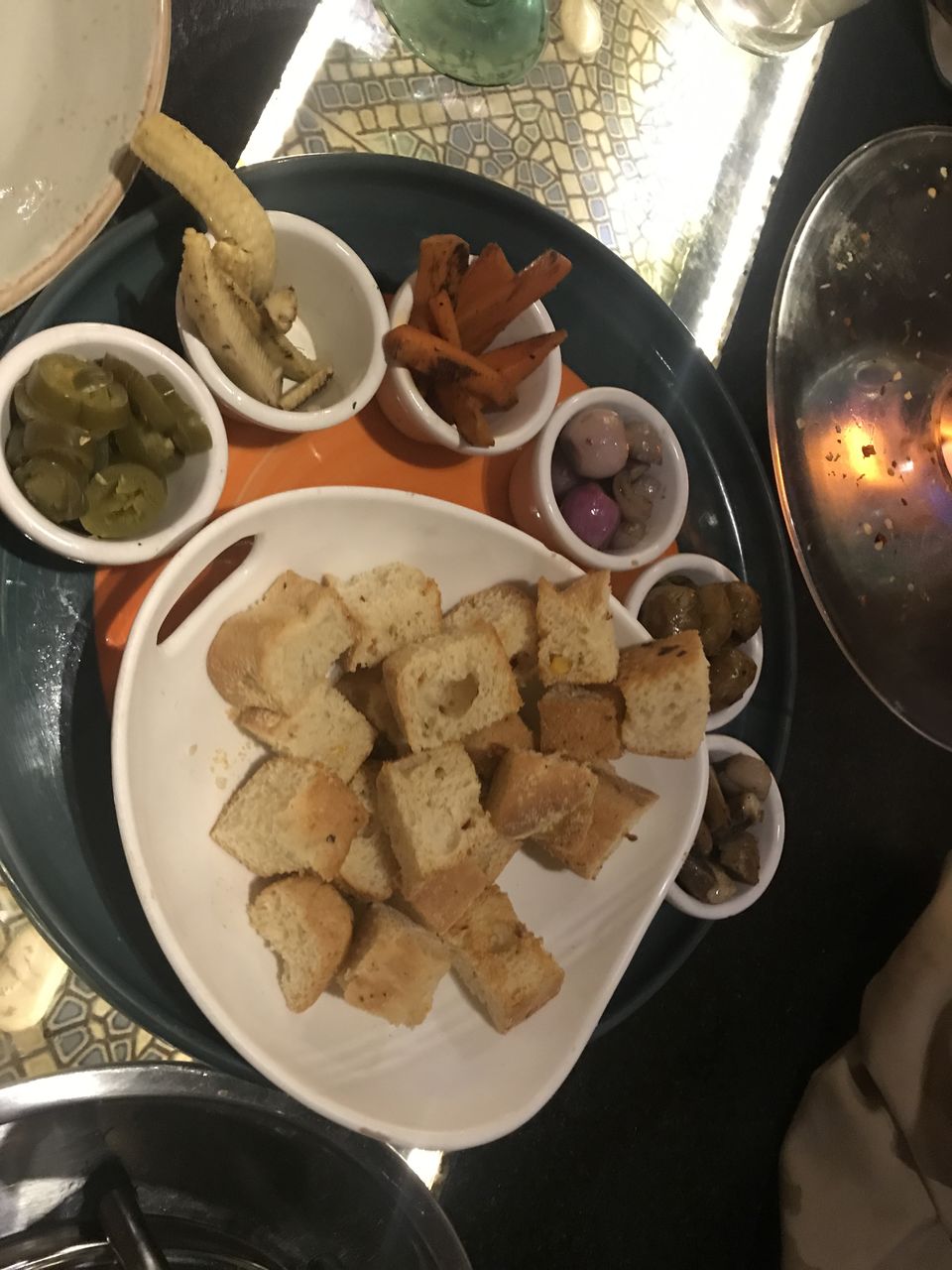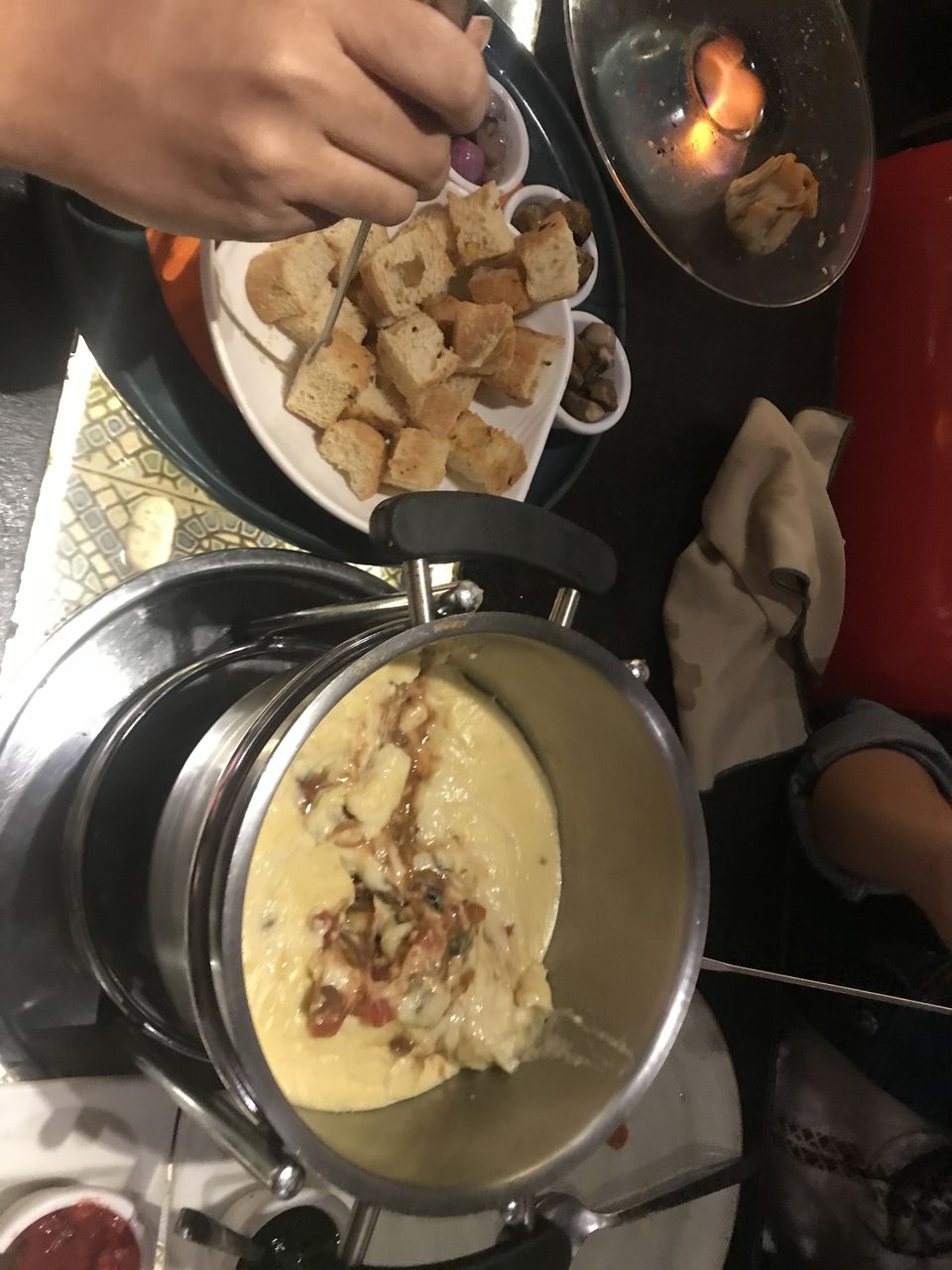 The ambience of this restaurant is also amazing. It is surely a must go place if you're in town! Do visit and try out the food. The quantity of the food is also great! This is one of the best fine dines for Italian food in town.