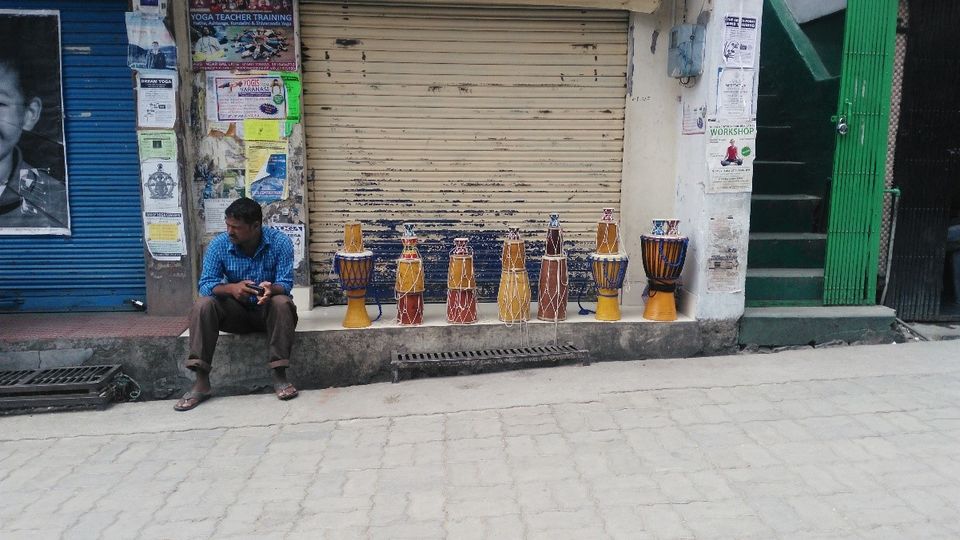 My journey started on 8th May, 2017 in Delhi. I travelled from Bangalore to Delhi for a 2 month project, I was completely unaware about the people I would be travelling with to Himachal Pradesh and Uttarakhand. I left for Palampur with 5 complete strangers, and I had just met them that day itself. It was just beginning for my journey for this summer. Over this course I learnt a lot from painting a wall, to cutting a wooden log with saw it was truly an unbelievable experience. But the highlight of trip was when I travelled solo to Mcleodganj. Initially, I went there to meet a friend but soon after he left, it was then I explored the city completely by myself. Travelling solo teaches you a lot. From choosing what you want to eat for breakfast to the thoughts to deciding how much amount of time you actually want to spend in a place, you are surrounded with many thoughts and sometimes none at all. The 7 am walk, during my first solo trip around this small city helped me witness a much more peaceful and quiet side of a city. With the difficult terrain and a terrifying history, they go through a lot of struggle to survive.
Day starts quite early here. During the season, you will see a lot of backpackers on the road, looking for a place or maybe just passing by. While the shopkeepers are trying to set up, they make sure to visit the temple once. To be honest, this was one of the calmest time here for a walk.
When you visit a city which is quite popular, you get a lot of suggestions from people. But I decided to try all the places that I found attractive. The Nick's Italian Kitchen was my first stop for breakfast. While the menu was handed over to me, I got completely confused as I did not have any company to discuss the menu with. I decided to order Coffee and Apple Pie, it was the first time I had pie, I always wanted to try it once and when I did, honestly, it was not such a great experience. Not found of raisins in my food. However, the view from that place filled my soul completely.
My next stop was Tibet Museum and Dalai Lama temple. The museum is designed beautifully and it was truly a visual treat but the Tibetan history is quite sad. It was the first time I visited a Buddhist temple. While I was clueless about the things I had to do there but it was a peaceful experience.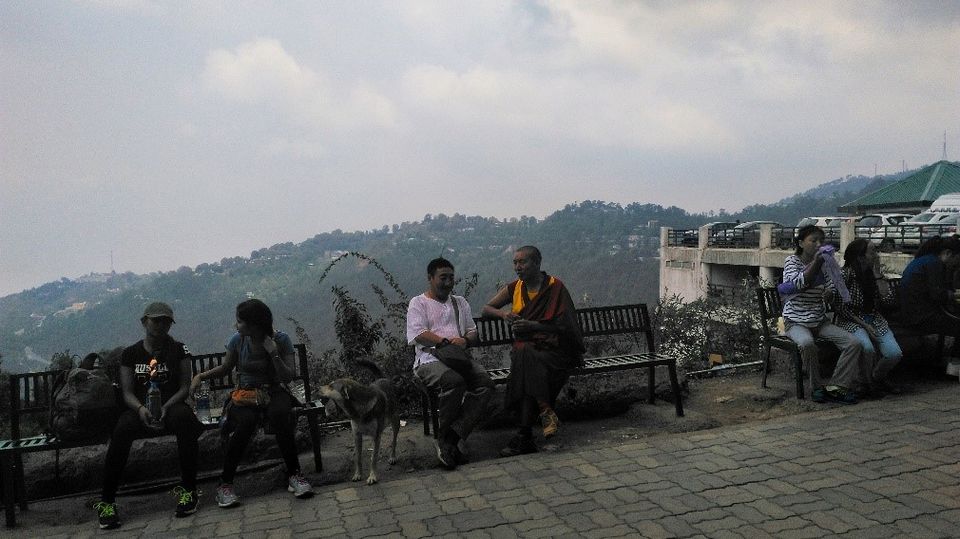 Post my visit to the temple, I went shopping in the streets, I noticed Travellers from across the world come here. And the best part is that they do not behave like tourists rather they experience the place like localities. It's an amazing experience to hear stories of the life people have lived.
For lunch I went through a lot of struggle, as I was confused between the café's people suggested and the street food. I just went with my gut and had the Tibetan momos, and I was right. The way they melted in my mouth, I was floating in my own parallel universe.
Well, this article would be incomplete without thanking the view from the streets. While walking down the streets of Mcleodganj, you can enjoy the view of the mystic himalayas.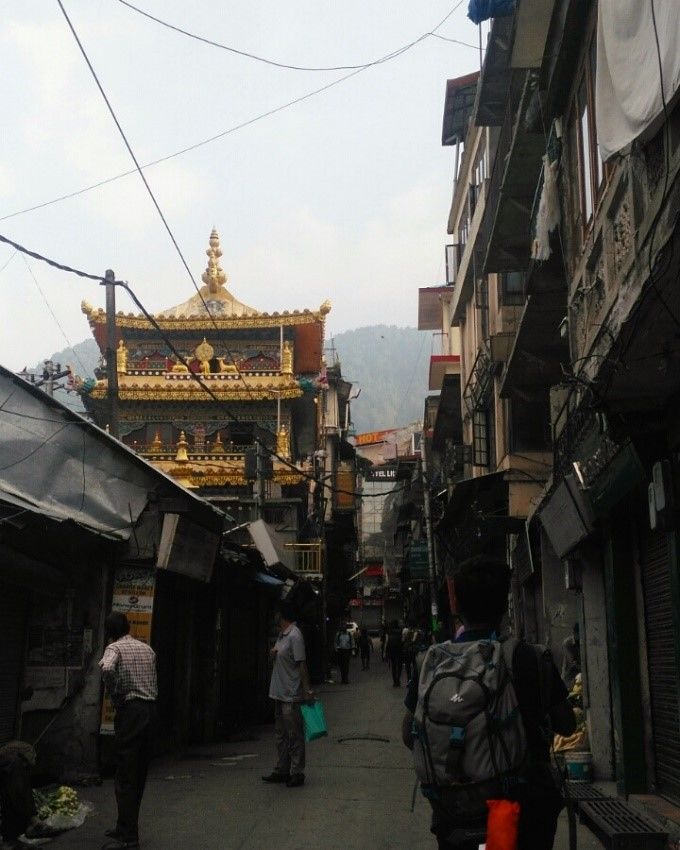 I have never felt unsafe in the mountains and when I travelled solo, not even once I felt uncomfortable with anything or anyone. The things that I take from this trip are: It's the choices you make, the things that run in your mind, and things you actually like without any pressure from anyone.. It's an experience one must have once in their life.