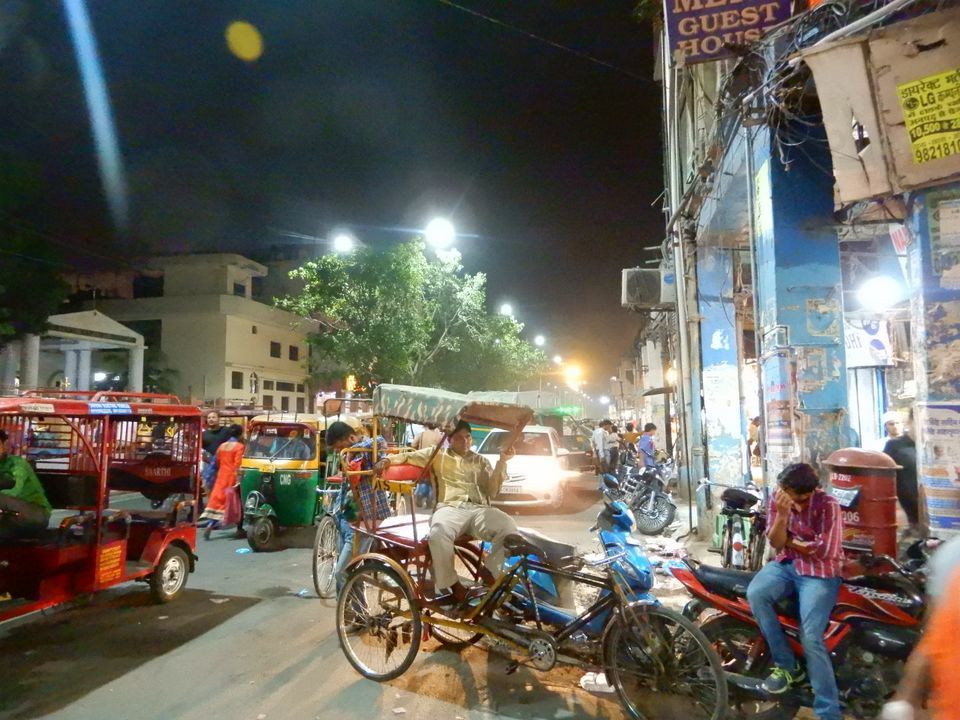 Chandani Chowk is truly a place which is decorated with Chandani (moon light) if you visit there in night. The place which still holds the aura of old Delhi, you will still find people pulling hand carts, selling items on road, temples, busy streets. From chai ki dukan and street foods to McD, the iconic Paranthe Wali Gali, Red Fort, Jama Masjid to Jain Temples, this place is a melting pot of history and culture...
It's very easy to reach here. The nearest metro station is Chandani Chowk itself and from there you just have to walk for a couple minutes and you are at the most iconic place of Delhi. The very first you will get to notice is the Gurudwara. If you have come here to taste the paratha, you need to pass through a narrow street and you are at the paratha shops.
Standing at the chauk, you can experience the city still holding it's ancient aura where streets are crowded narrow. It is better to visit here without person vehicle else you will have problems in parking, also you won't be able to drive here in that congestion. You can have riksha, e-riksha or auto.
How to reach Chandani Chowk?
The easiest way to reach here is to get down at Chandani Chowk metro station on yellow line. Come out, take a short walk and you are at the famous Chandani Chowk.
Things to do at Chandani Chowk
Well, there are so many things to do here that you actually need to plan else you may forget anything. The very first thing is to visit Sish Ganj Gurudwara. Next is the iconic Paratha wali Gali. Feed your taste buds with the delicious lip smacking, around 70 varieties of parathas at one place. Next head to Daulat ki Chaat and enjoy this yummy delicious chaat. After this, let's come out of these narrow streets and take a walk to Red Fort. It will consume time, at least two to three years if you want to cover it properly. Also, you may have to wait for ticket as there will be long line at the counter. Then head to Jama Masjid through the market. If you are visiting on Sunday, you can also experience the famous Sunday Market.