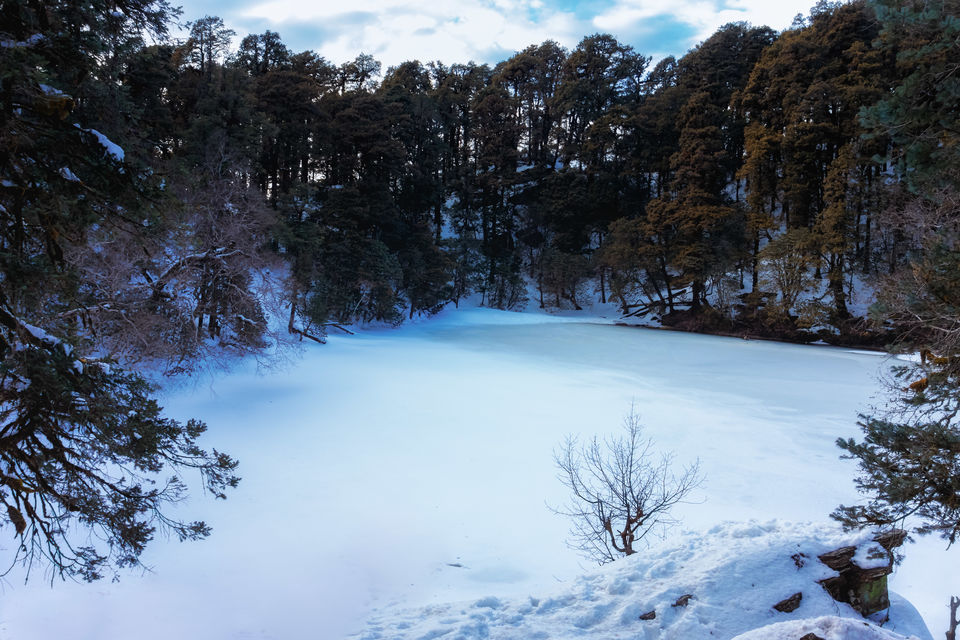 Despite being hopelessly susceptible to cold,
Snow, Winter, Cold, Himalayas - was the perfect amalgamation of what I wanted to submerge in.

Bangalore - Delhi - Kathgodam
Kathgodam - Lohajung
Considered as a High altitude trek, all geared up, after months of planning and preparation, we land in Lohajung, a placid, pretty, small village in Uttarakhand.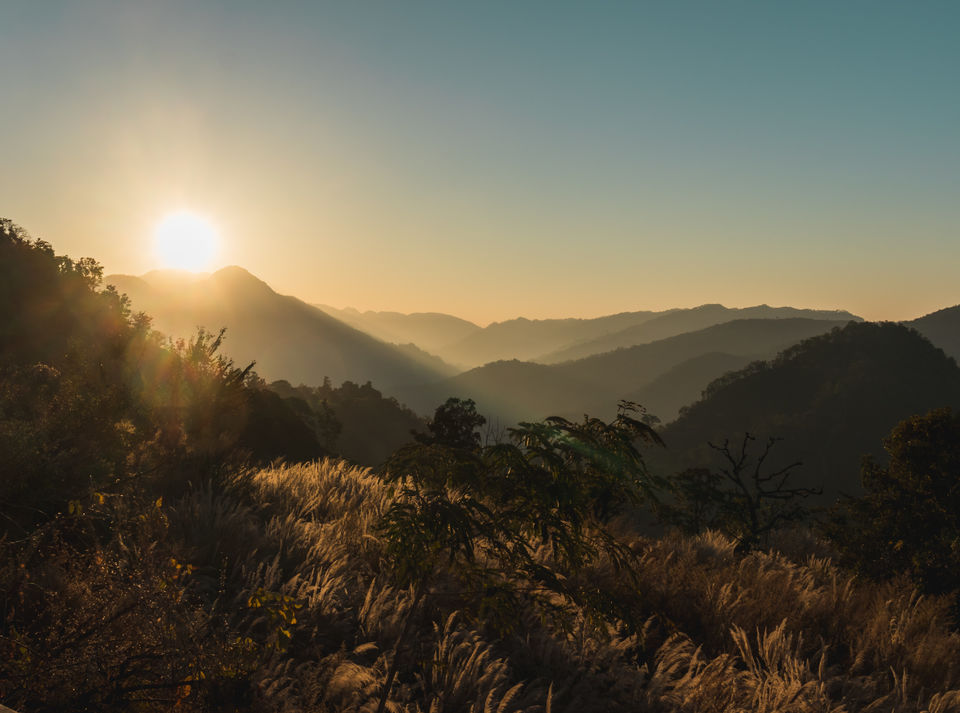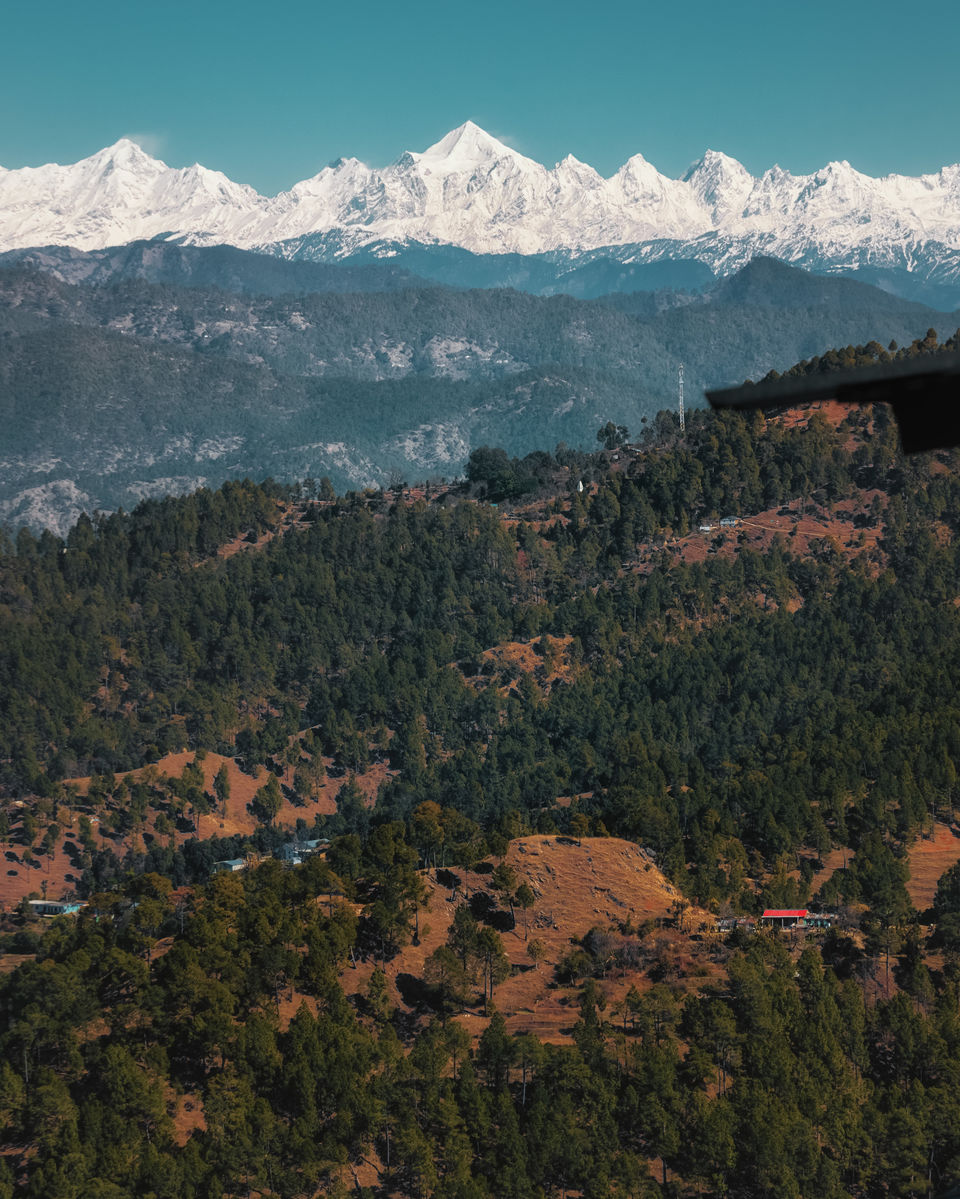 Lohajung is a basecamp at ~7800 ft for Roopkund and Brahmatal trek.
Lohajung offers a spectacular view of the Mount Nanda ghunti.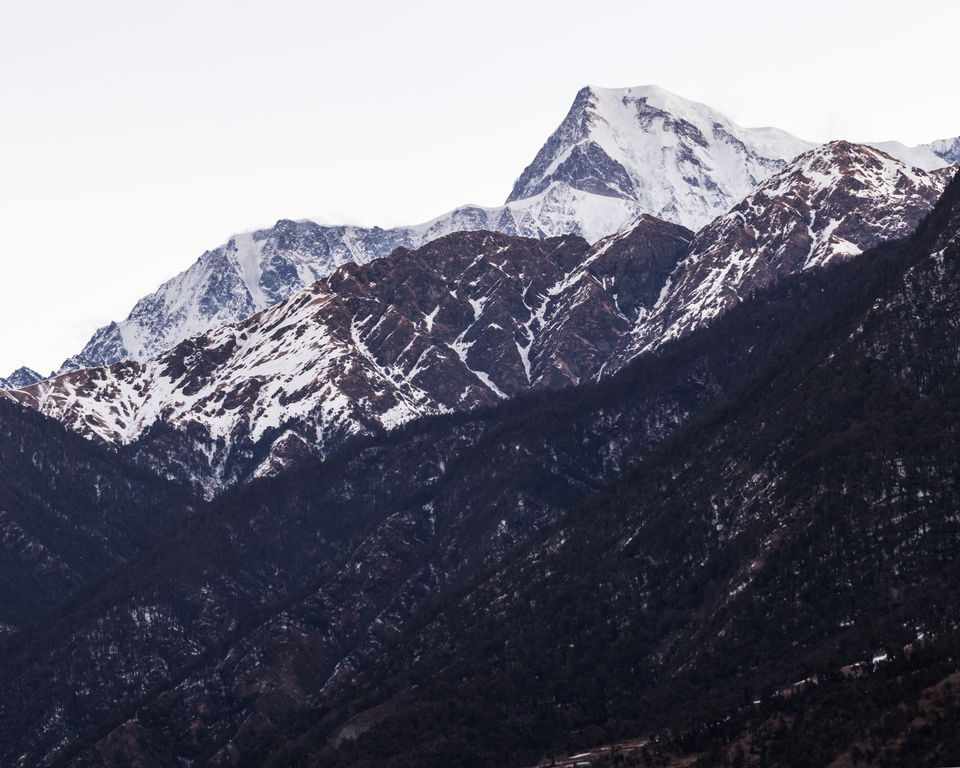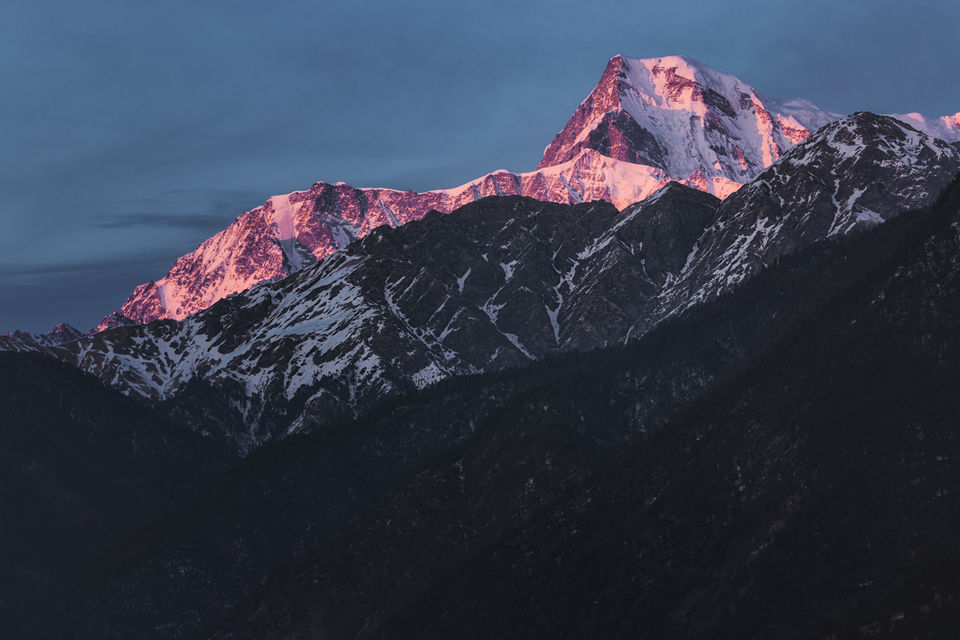 A short hike to Ajan top to acclimatize.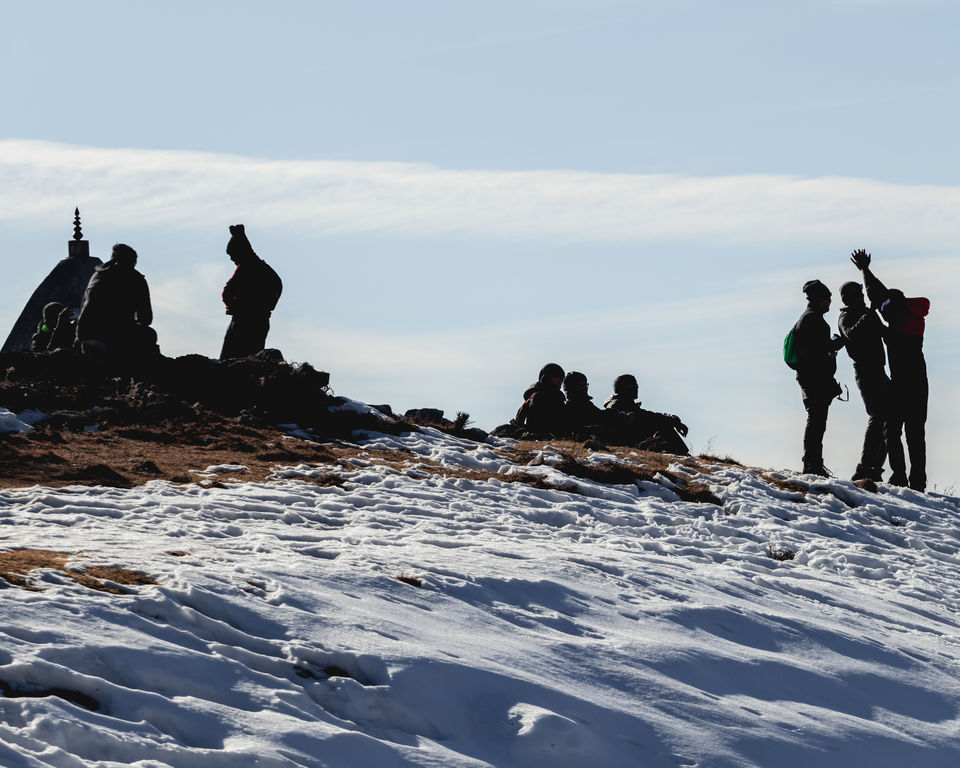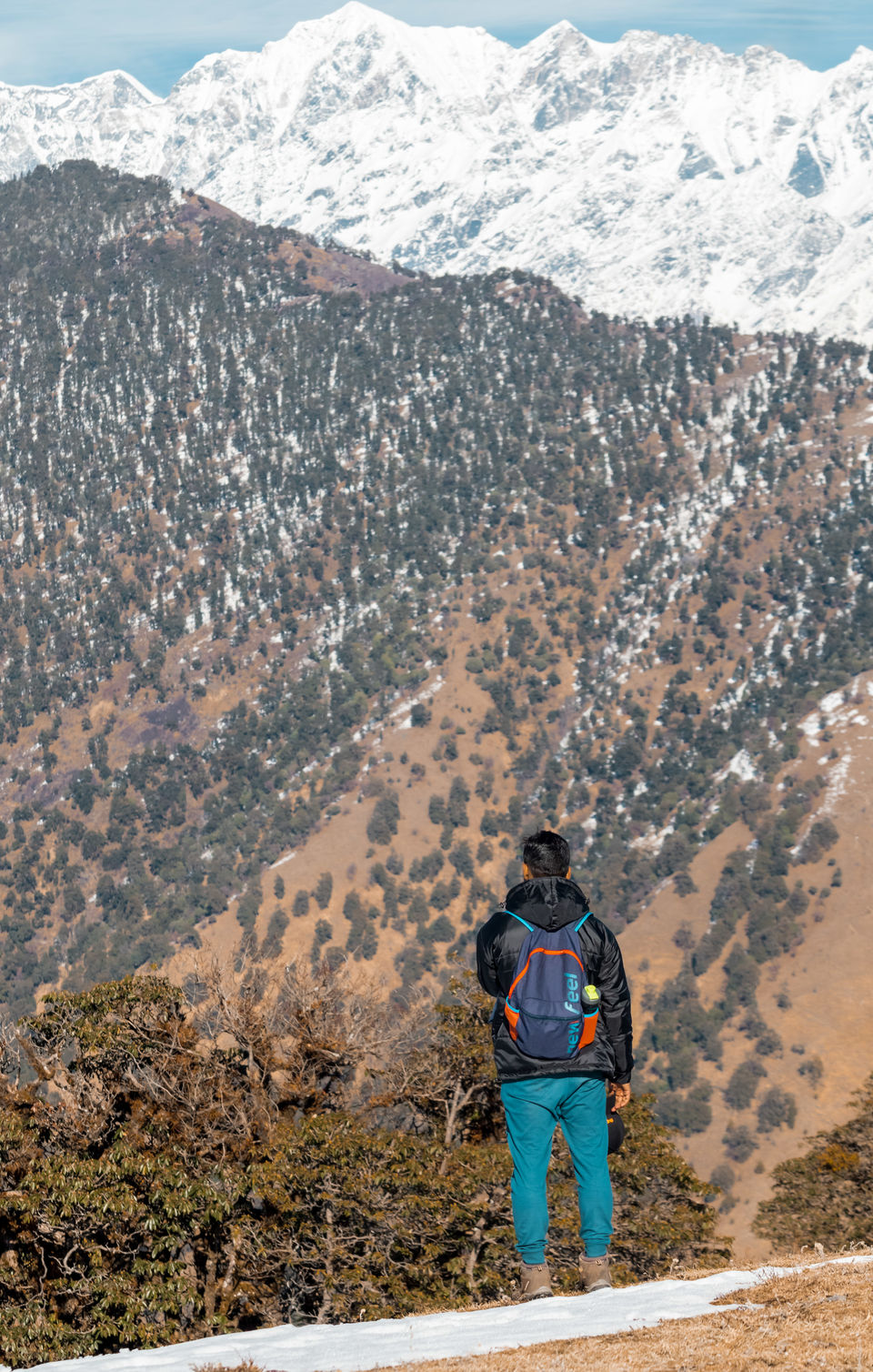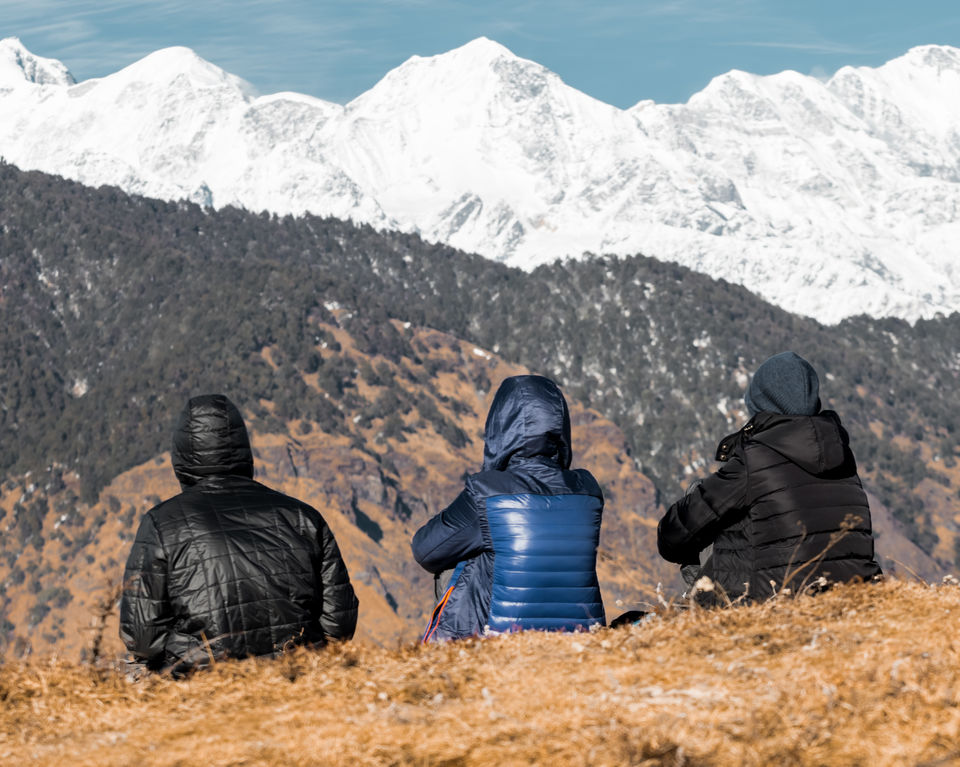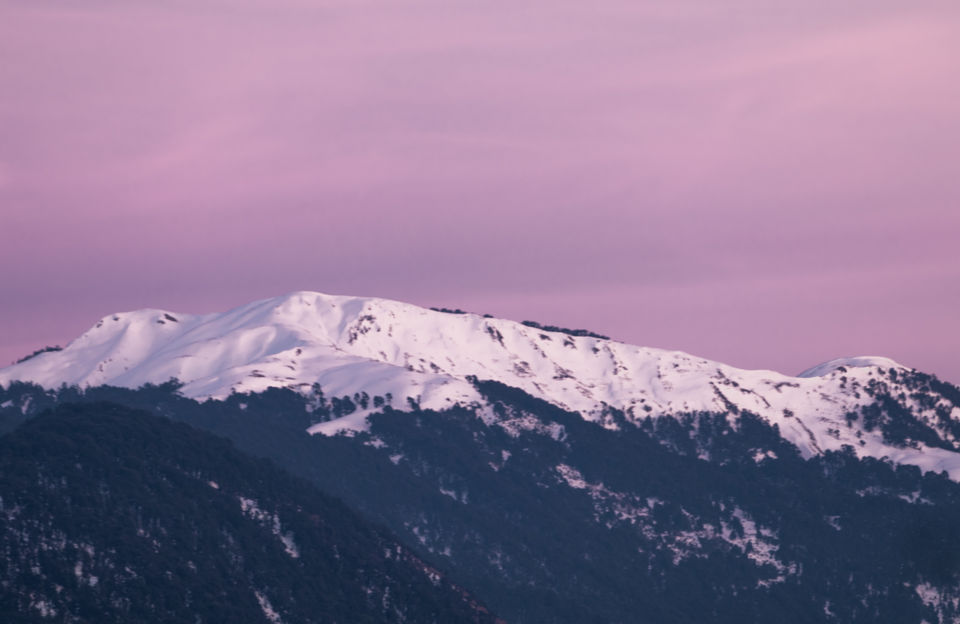 We set off early to trek towards our first campsite and hope to witness snow as early as possible.
....And up above 6kms later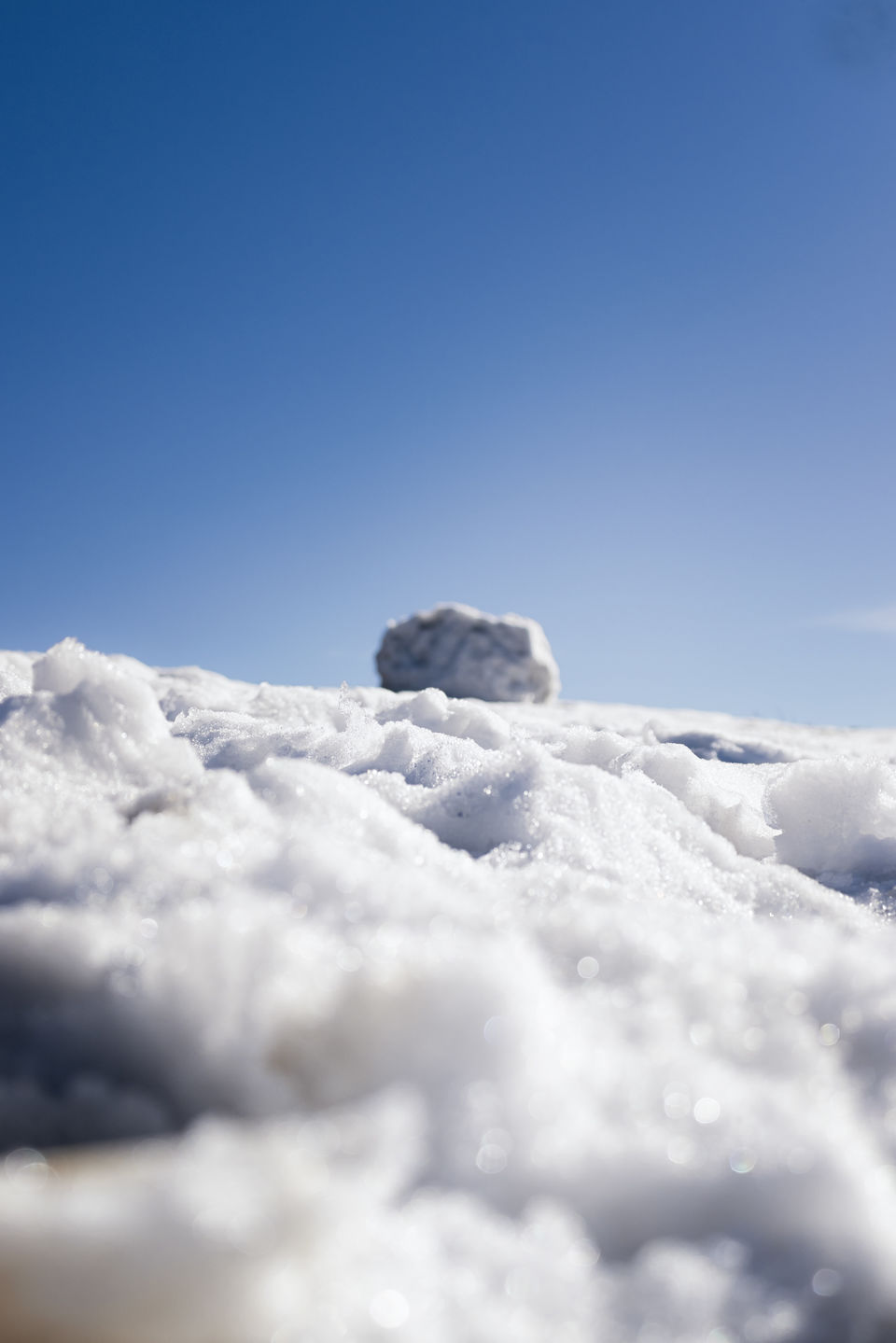 Hiking further up in snow through the lush jungle trails under the canopy of mighty rhododendron trees.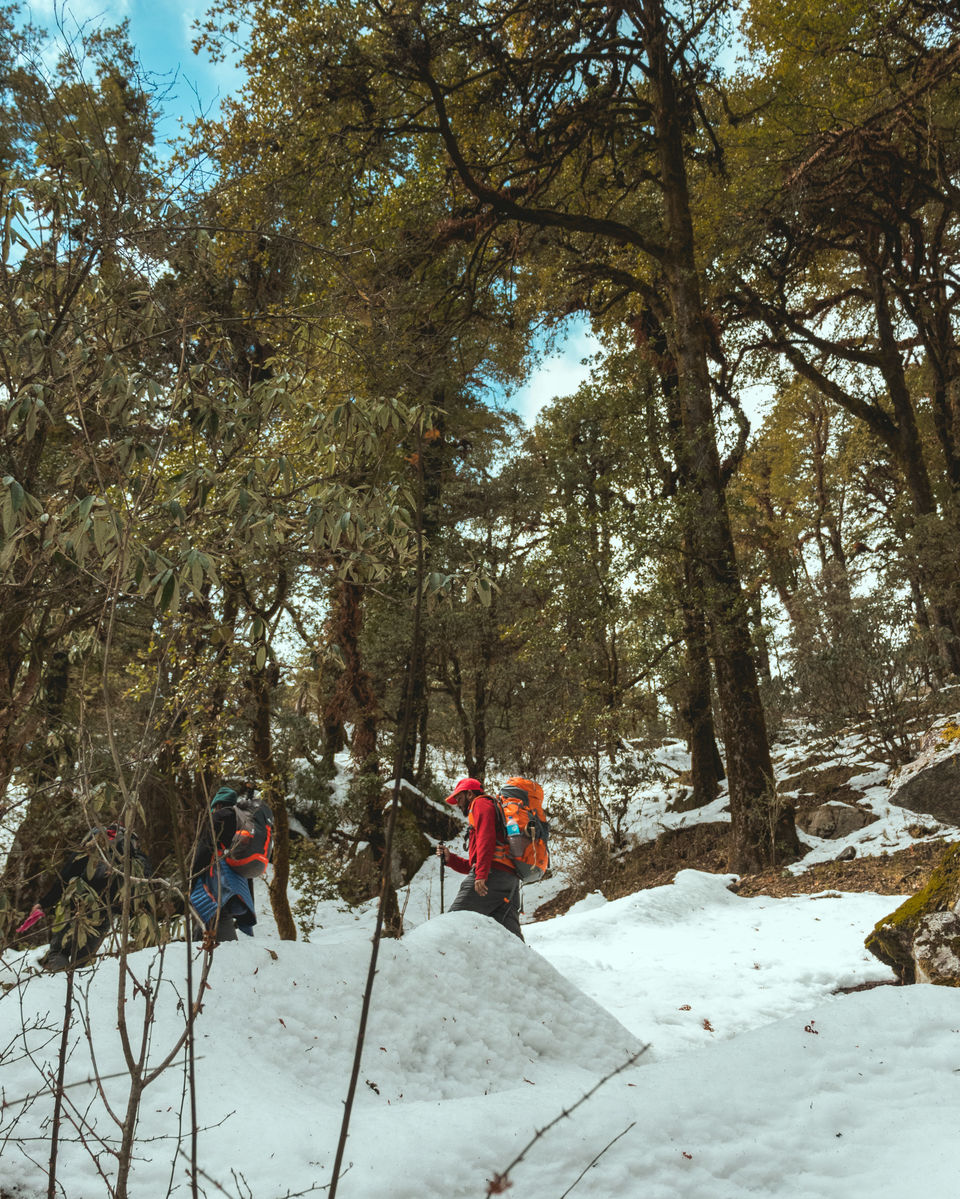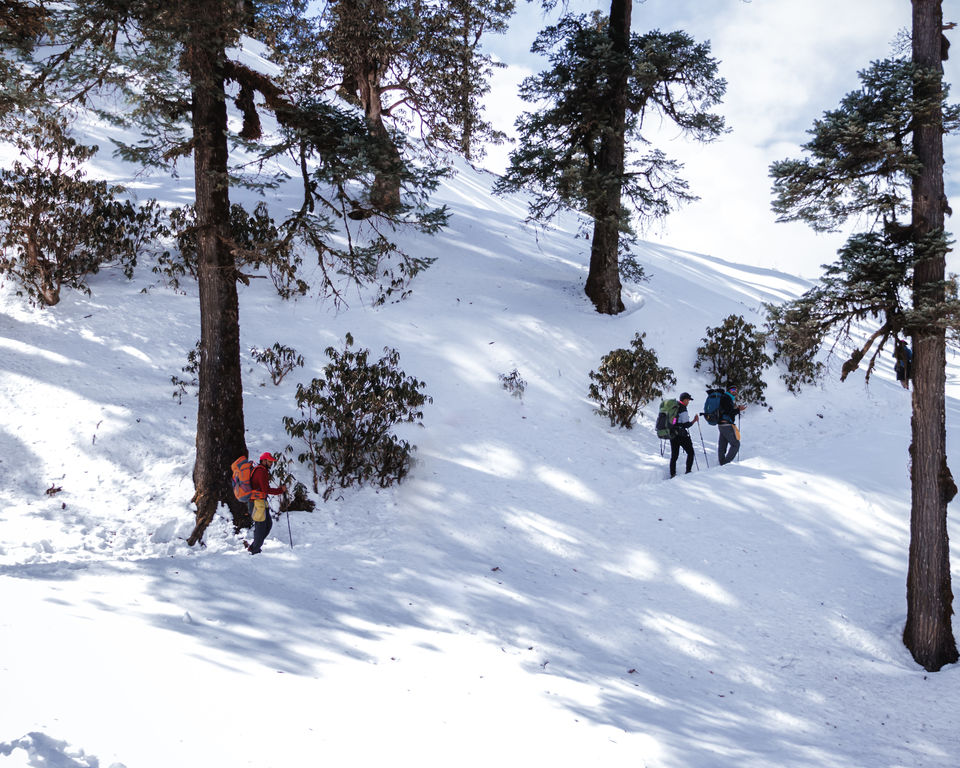 A short hike from the base camp led us to this serene lake, all frozen, encompassed by rhododendron and silver oaks.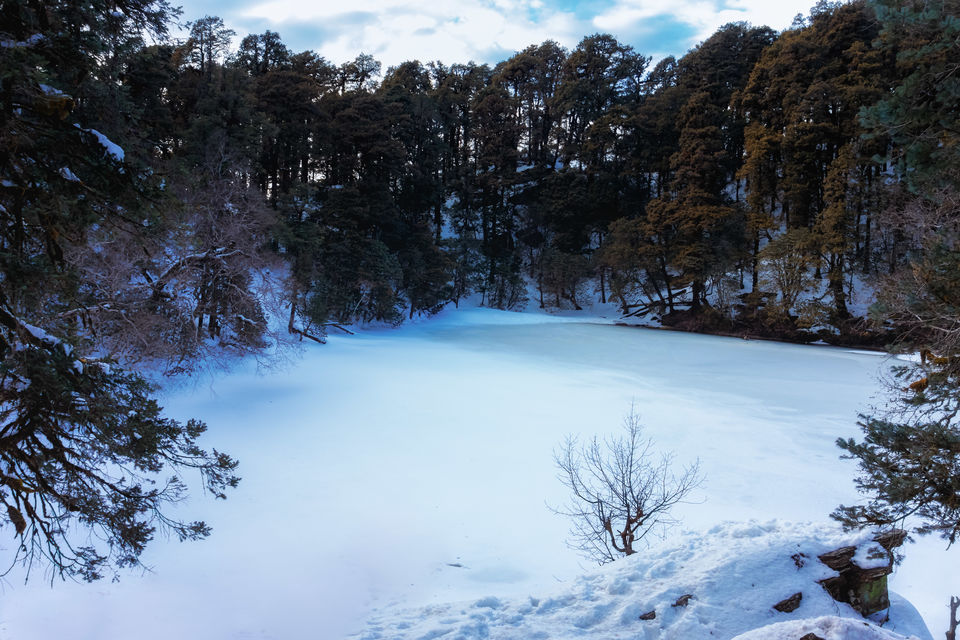 It was at the twilight hour we returned back to our camp, as the sun was setting in, the whole scene put on hues of colors as the cold started creeping in.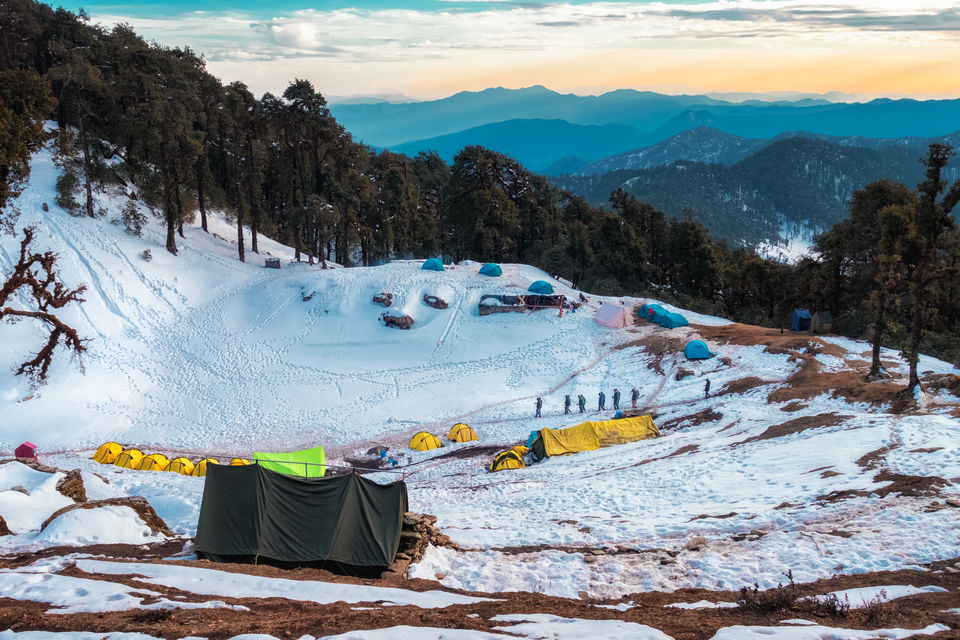 Nights would be very cold, and I could make couple of pictures before the clouds swept the whole sky.
Next day, it was quite cloudy and if there is anything that you miss the most on a cloudy , cold day that's the warmth of the sun.
We set off to Jhandi top to see and take in the view of big mountains.
Oblivious to what stood out there, we hiked up days through the jungle swept in snow.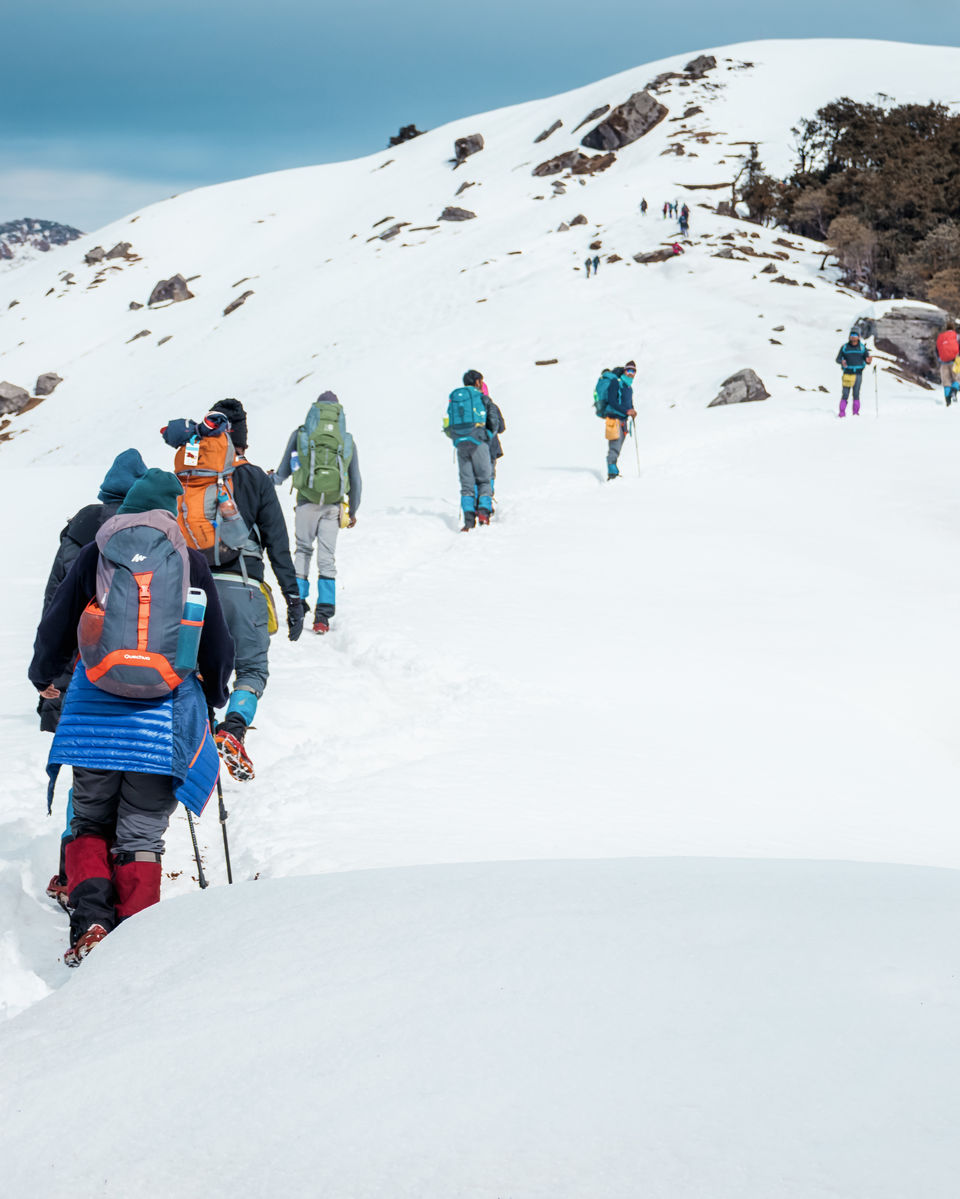 As it was cloudy we could not get the clearest view of the Himalayas.
But Mount Trishul stood there in all her glory, it was rewarding and finally we were out of the canopy and elated to see the mighty himalyan mountains.
As the sun hid behind promising a warm day ahead...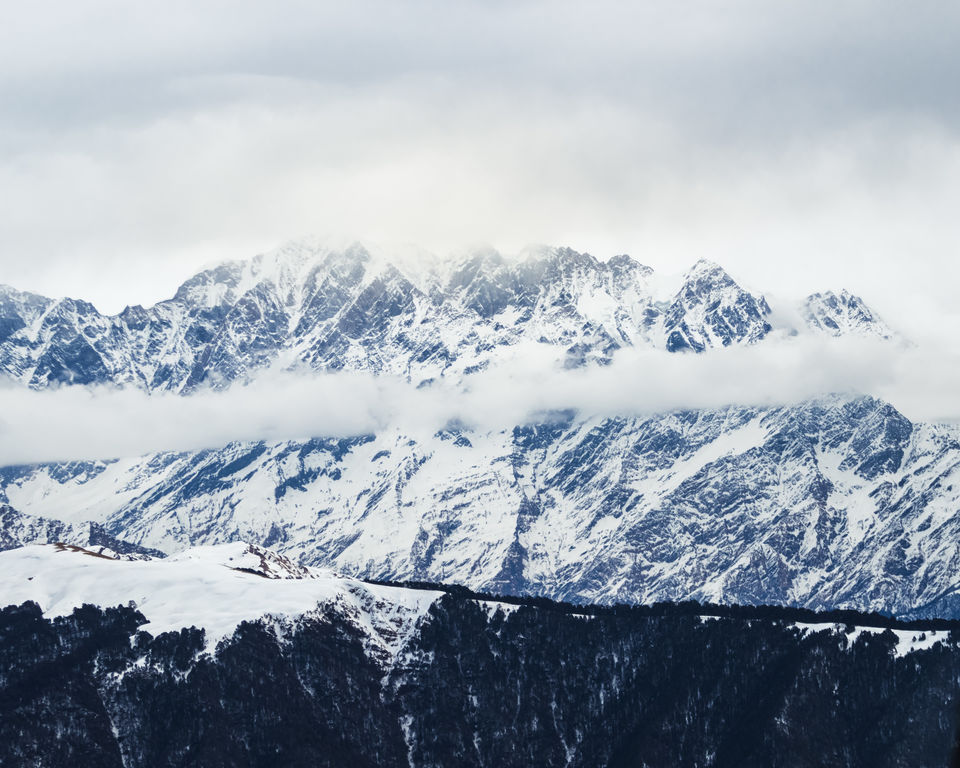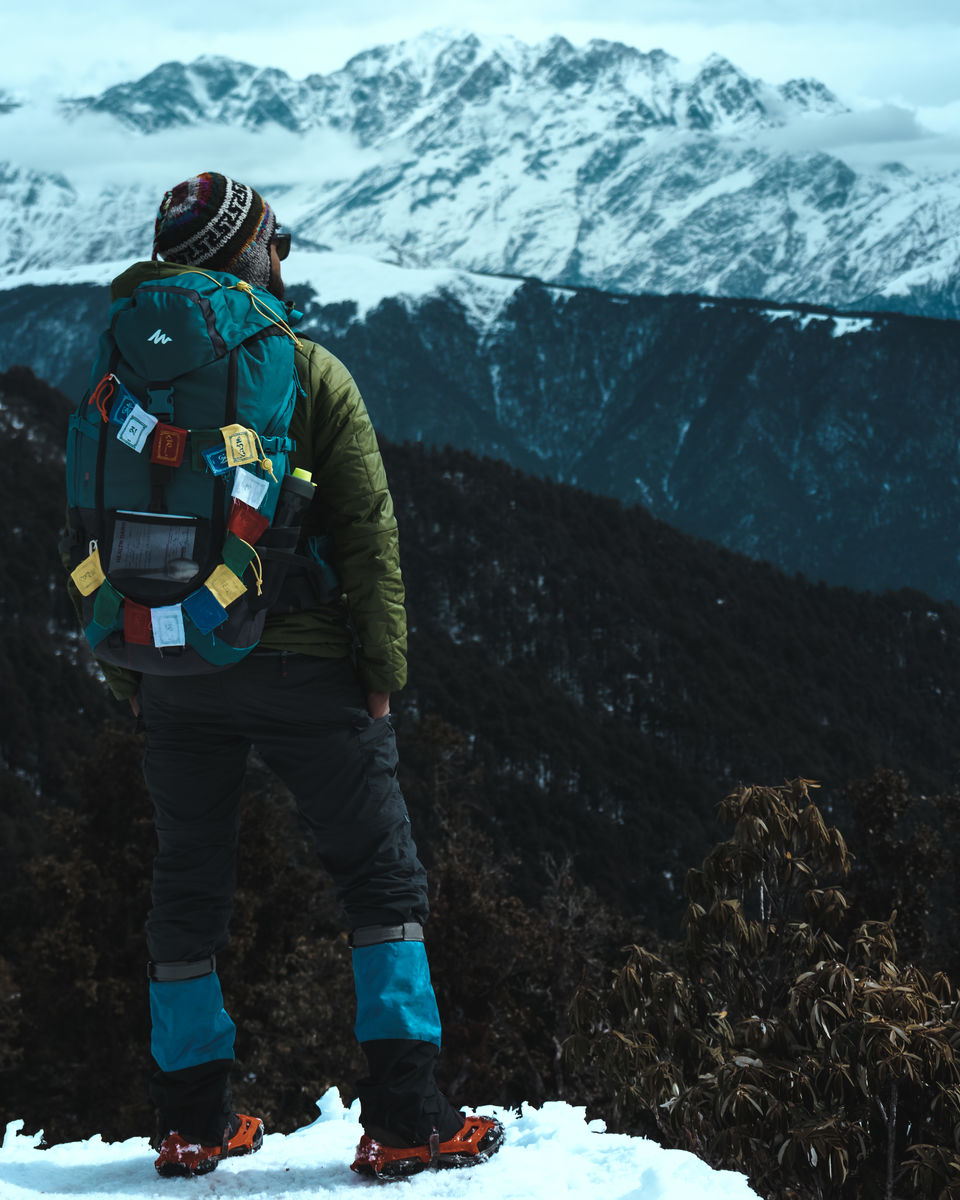 I've always wanted to illustrate the sense of intuition that you imbibe in the mountains and I think this picture helps.⠀⠀⠀⠀⠀⠀⠀⠀⠀ ⠀⠀⠀⠀⠀⠀⠀⠀⠀⠀⠀⠀⠀⠀⠀⠀⠀⠀ ⠀⠀⠀⠀⠀⠀⠀⠀⠀⠀⠀⠀⠀⠀⠀⠀⠀⠀ ⠀⠀⠀⠀
In the lap of the mountains, It's just you and the majestic giants, no b.s, you both simply exist, so much chaos yet in heart you understand everything, as if each of us were in each other.
To me, when you're absolutely involved in this moment of sheer joy, tranquility and feel a lot less complacent, truly, this is Zen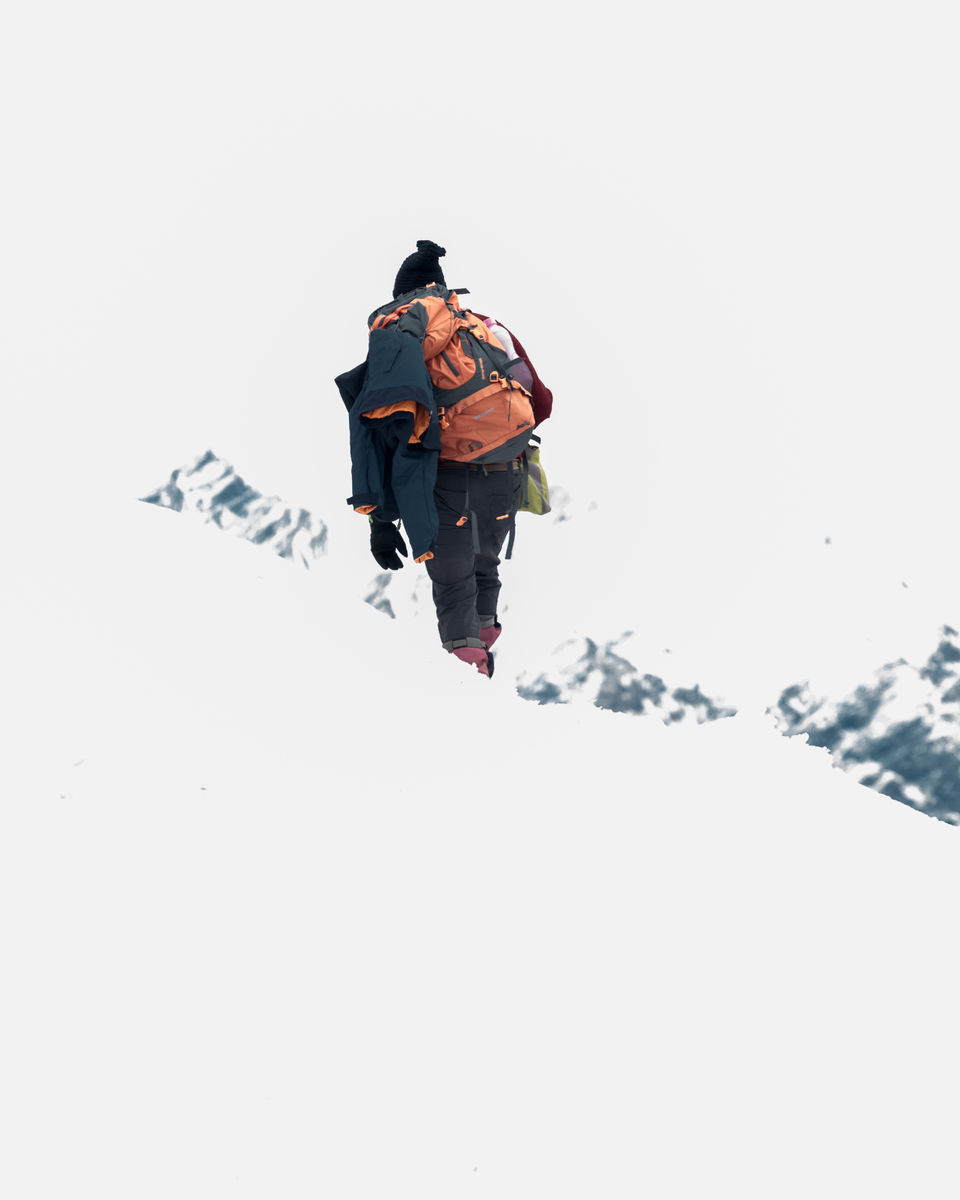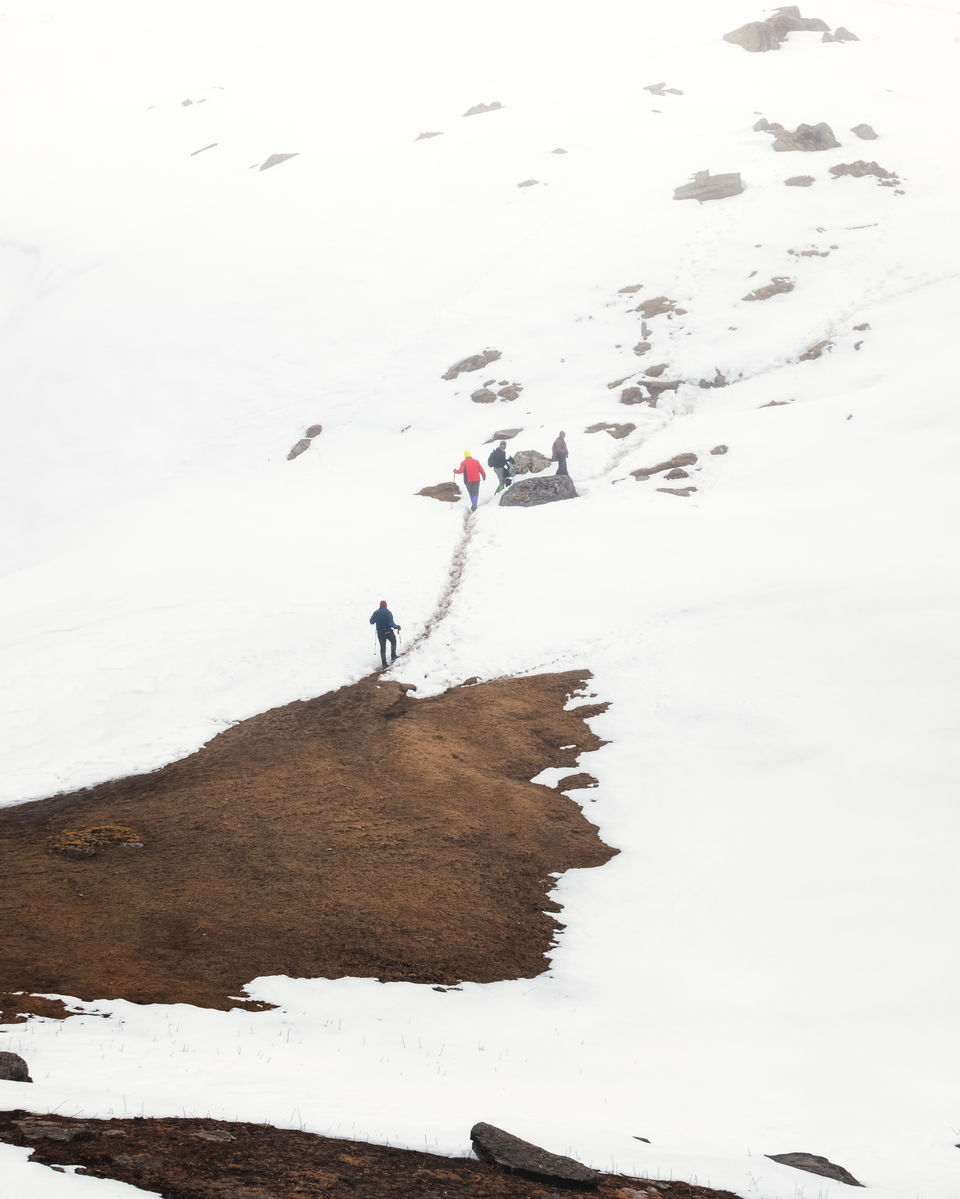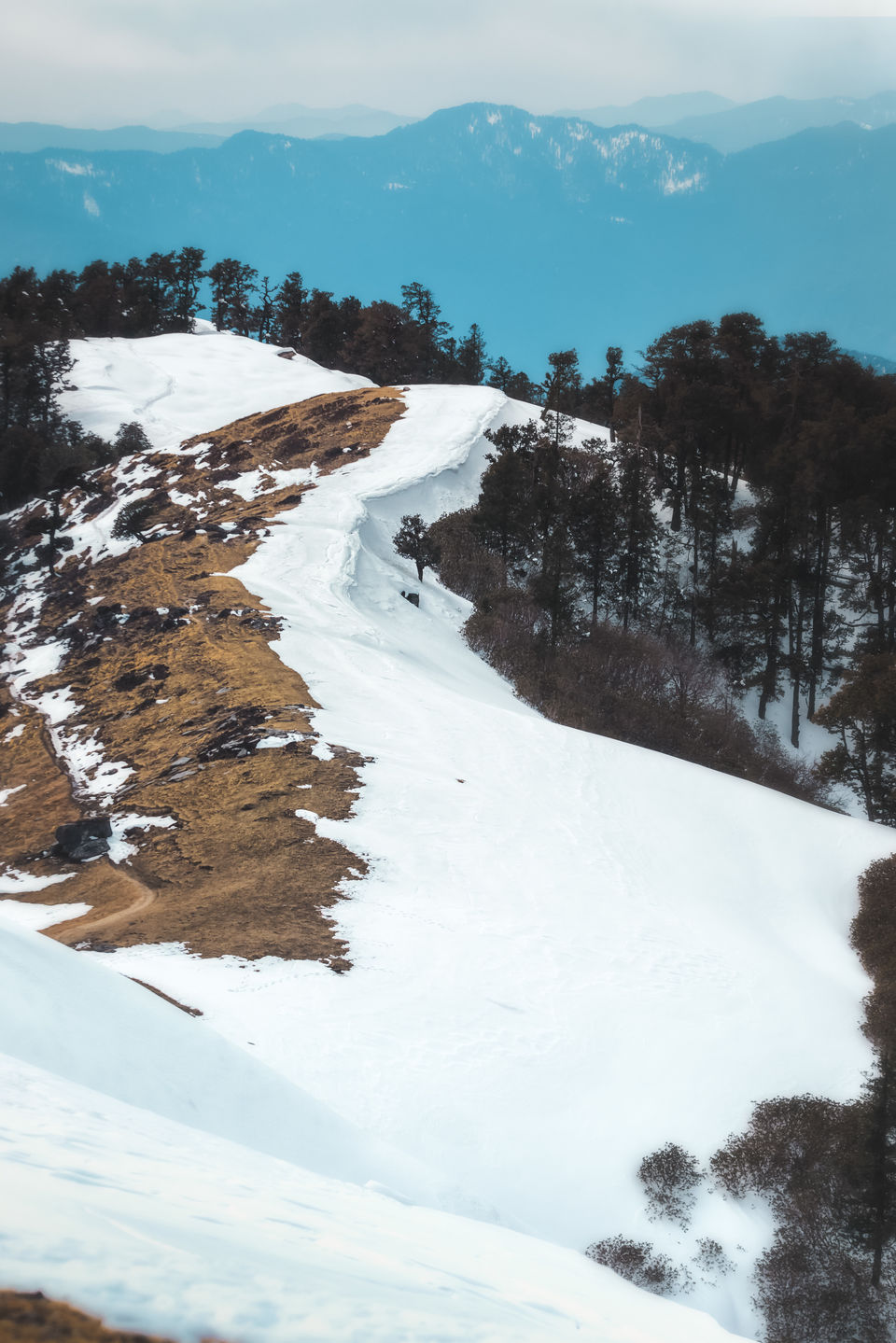 Just as we reached Jhandi top around noon, it was turning out to be quite cloudy and there was already a sense of fresh fall in the air. WE hurried to get down to our next campsite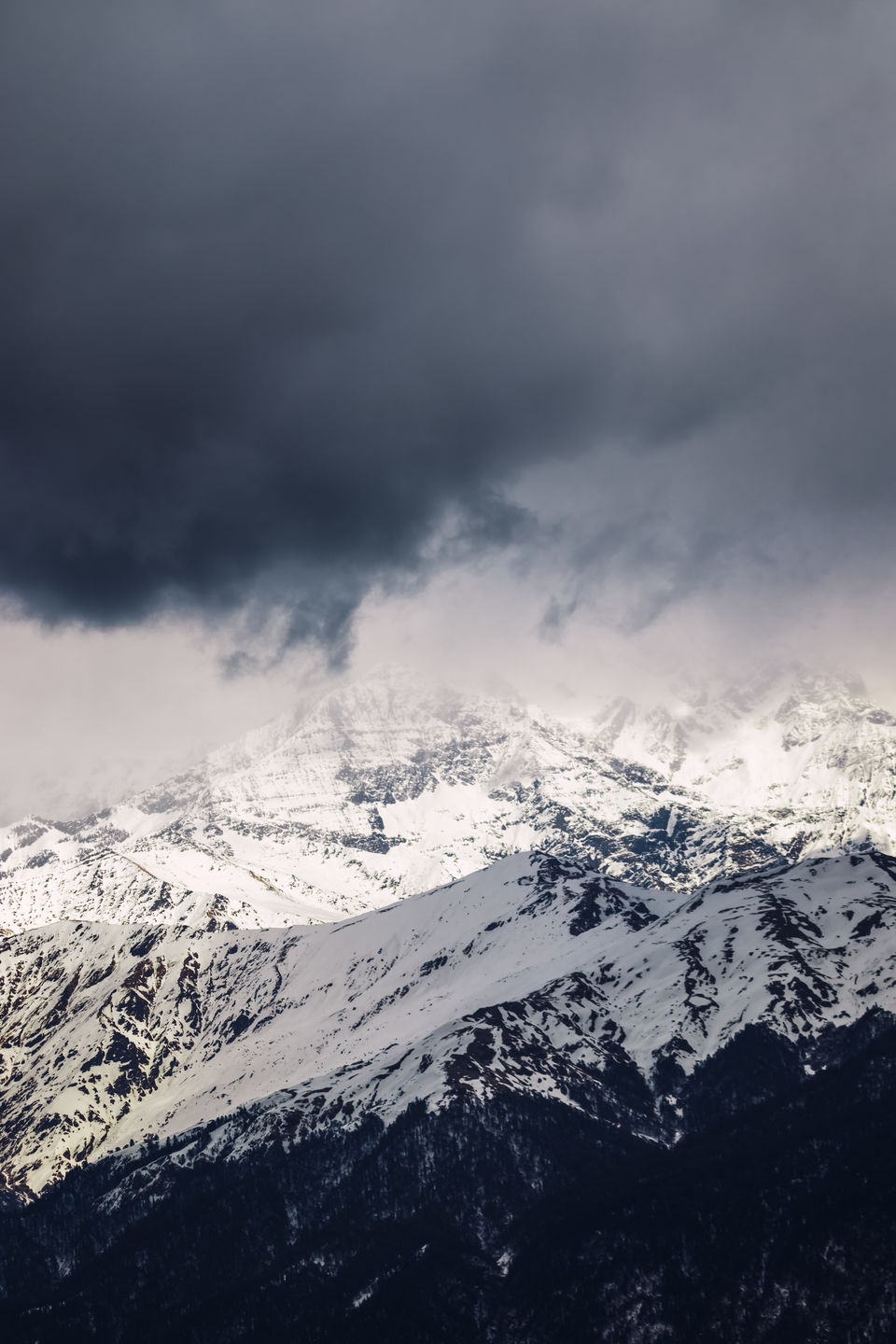 While descending, there was a tingling sensation on my face, and when I tried to look up I could see white flakes sailing in the air and for the first time in my life, I had seen a snowflake, in no time ,it started snowing! :D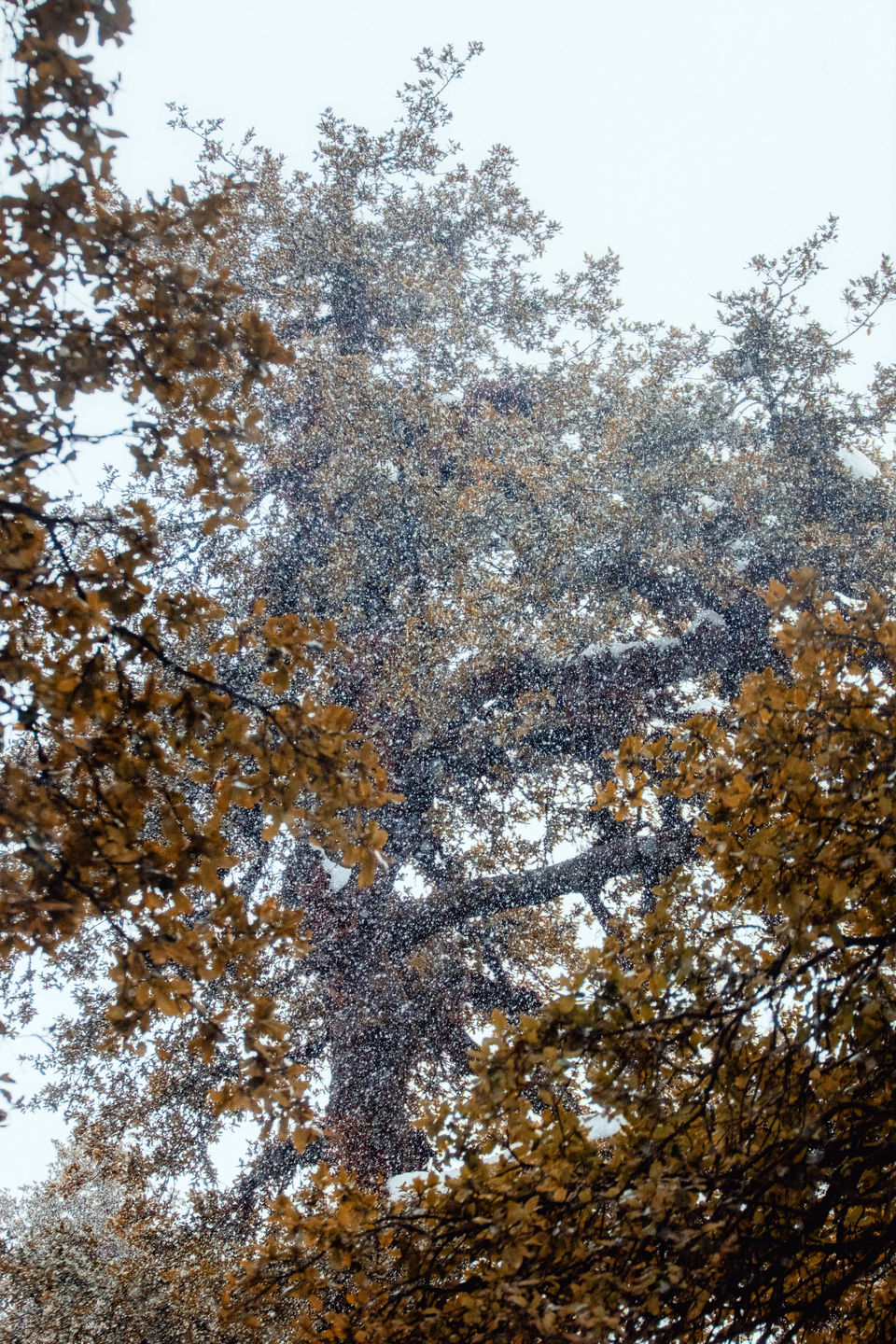 By this time it had started snowing heavily and we were treading down carefully, containing all the excitement to ourselves through these beautiful forests.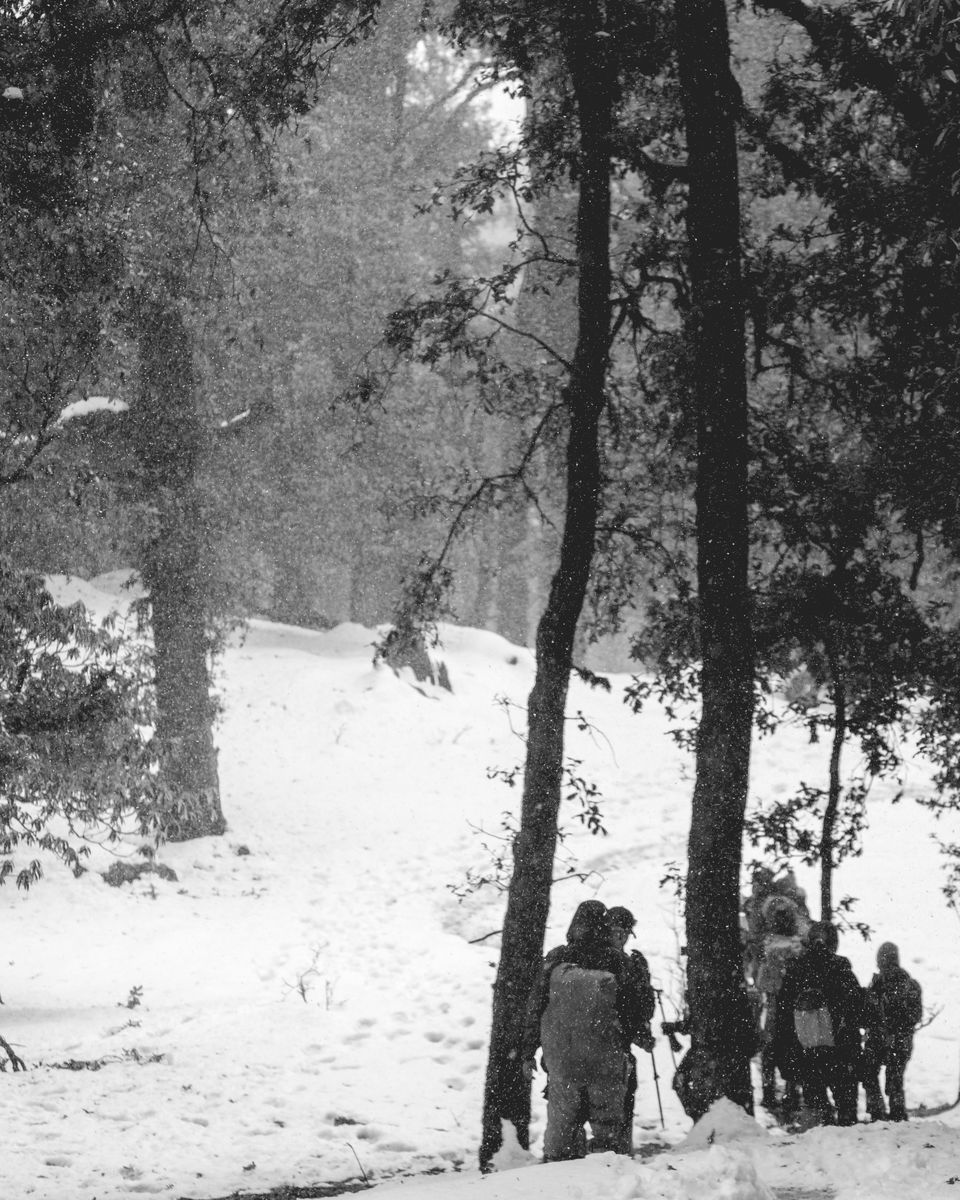 As we make it to our next campsite, we rush into our tents to squeeze into the much needed warmth and rest after a long day of climbing.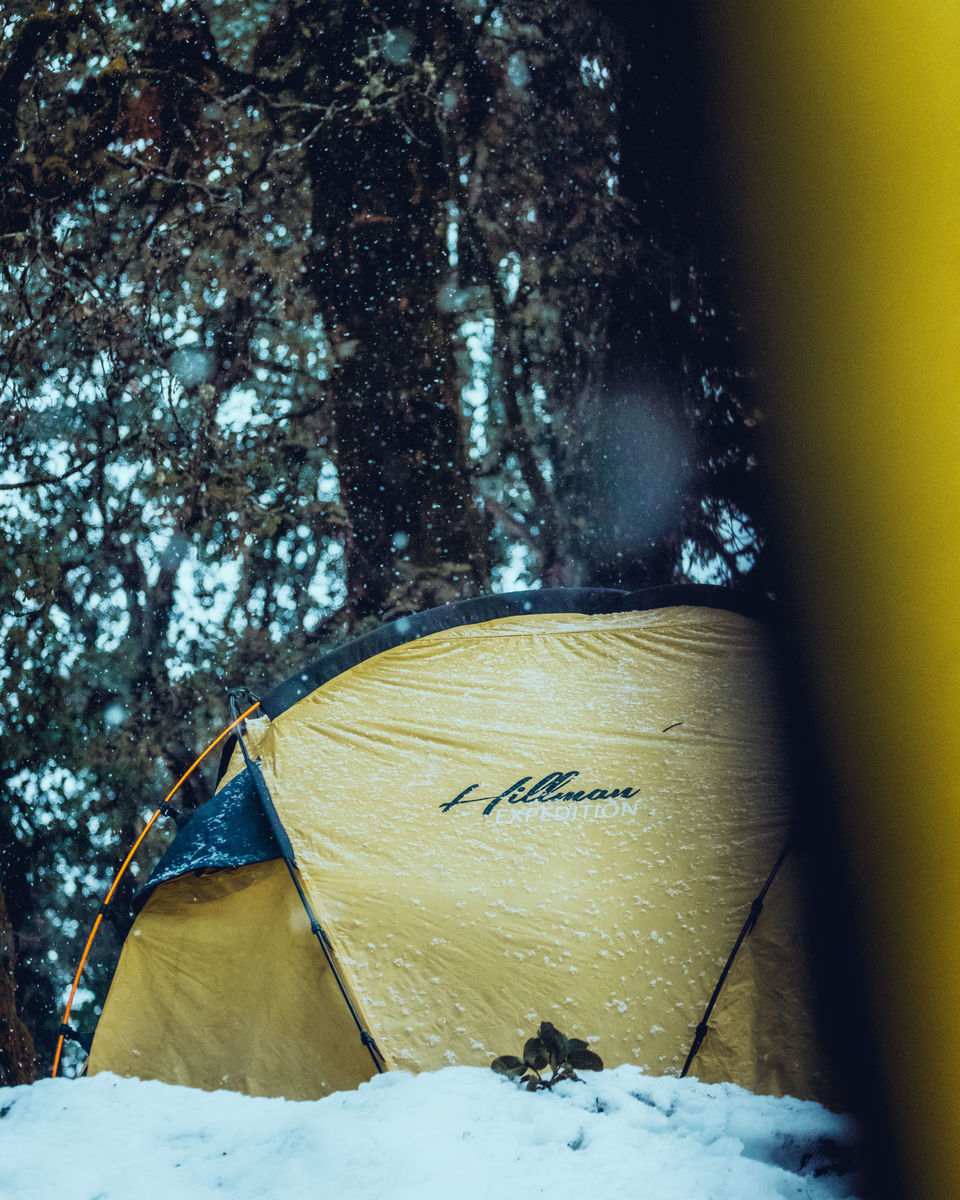 It snowed heavily till late evening and we were camped in the lush canopy of trees.
This night was the coldest of all, it was downright freezing!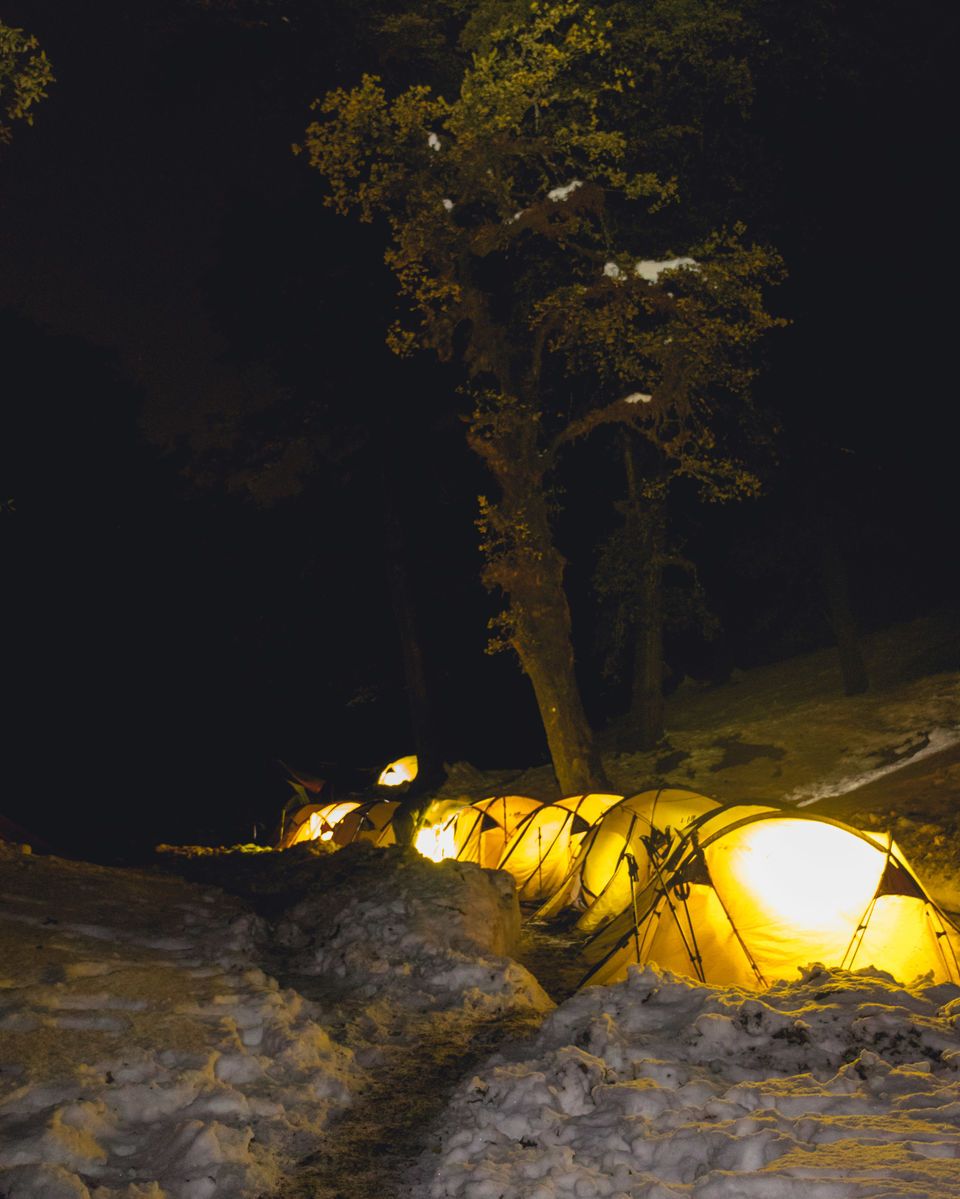 Next morning, it was cloudy as it is and we were to descend down the whole day back to our basecamp.
We were in luck - it started snowing all the way down! Entire scene was surreal.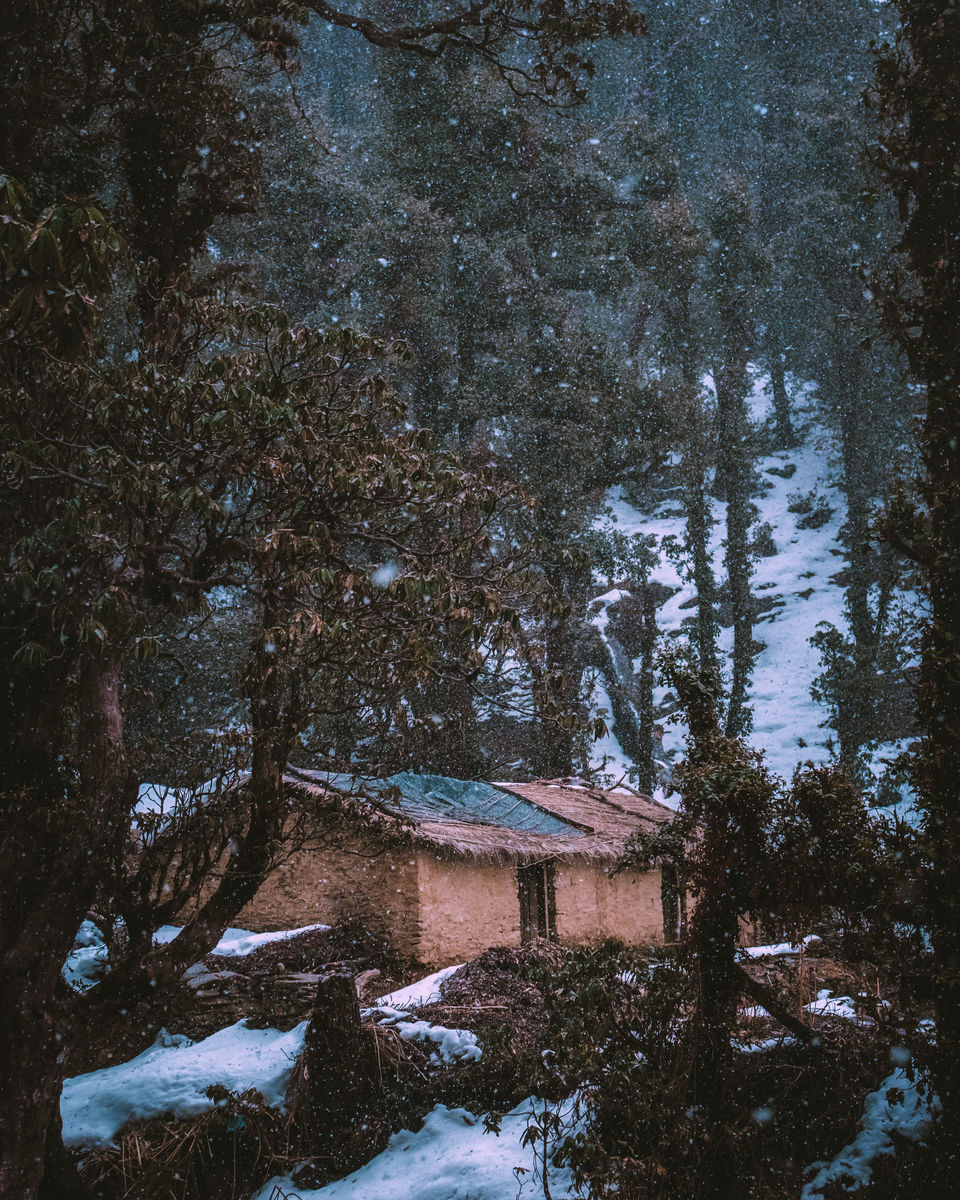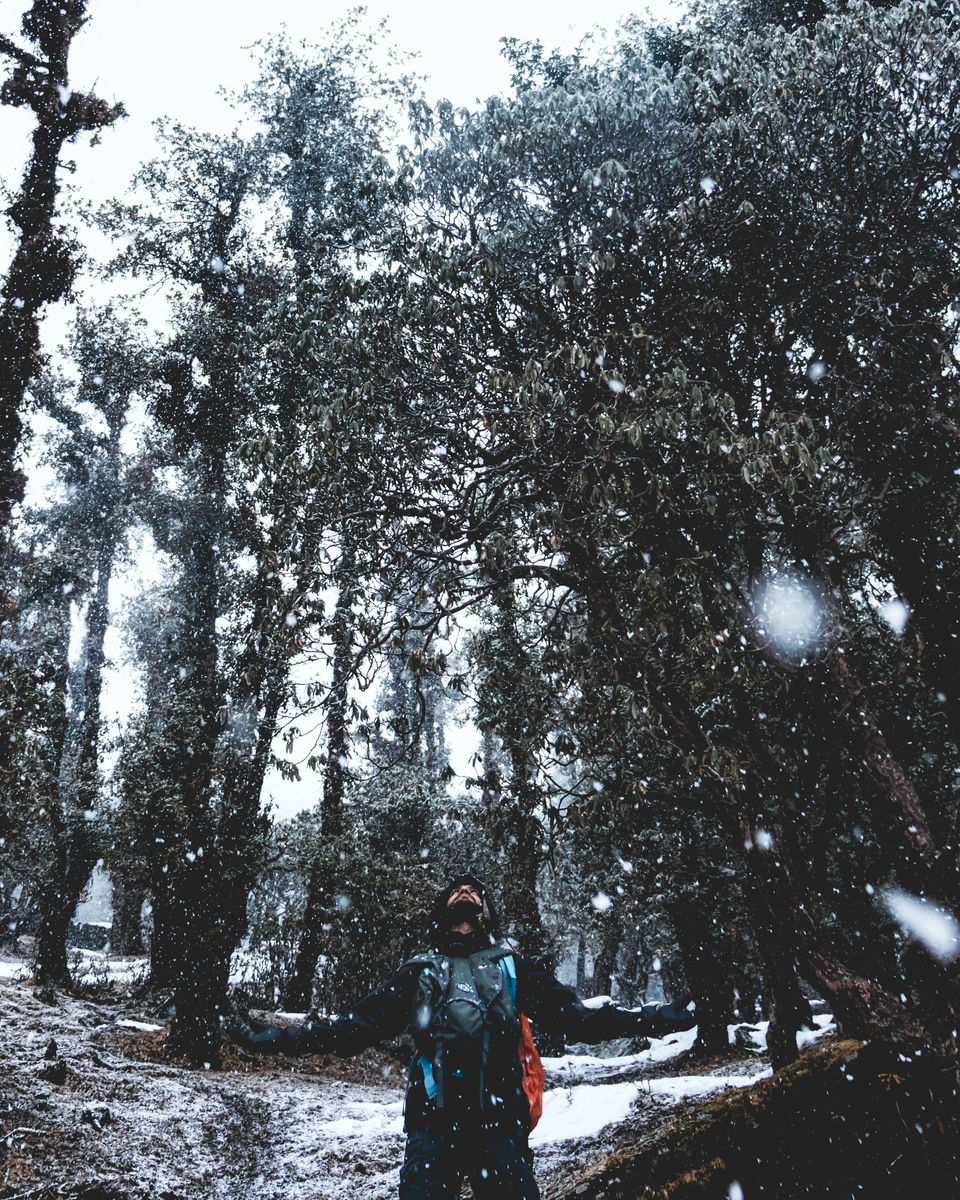 Down at our base camp everything was engulfed in fog, and we returned to the comforting warmth (relatively) and chilled for a while, still reminiscing of just what we had been through in a span of 3 days.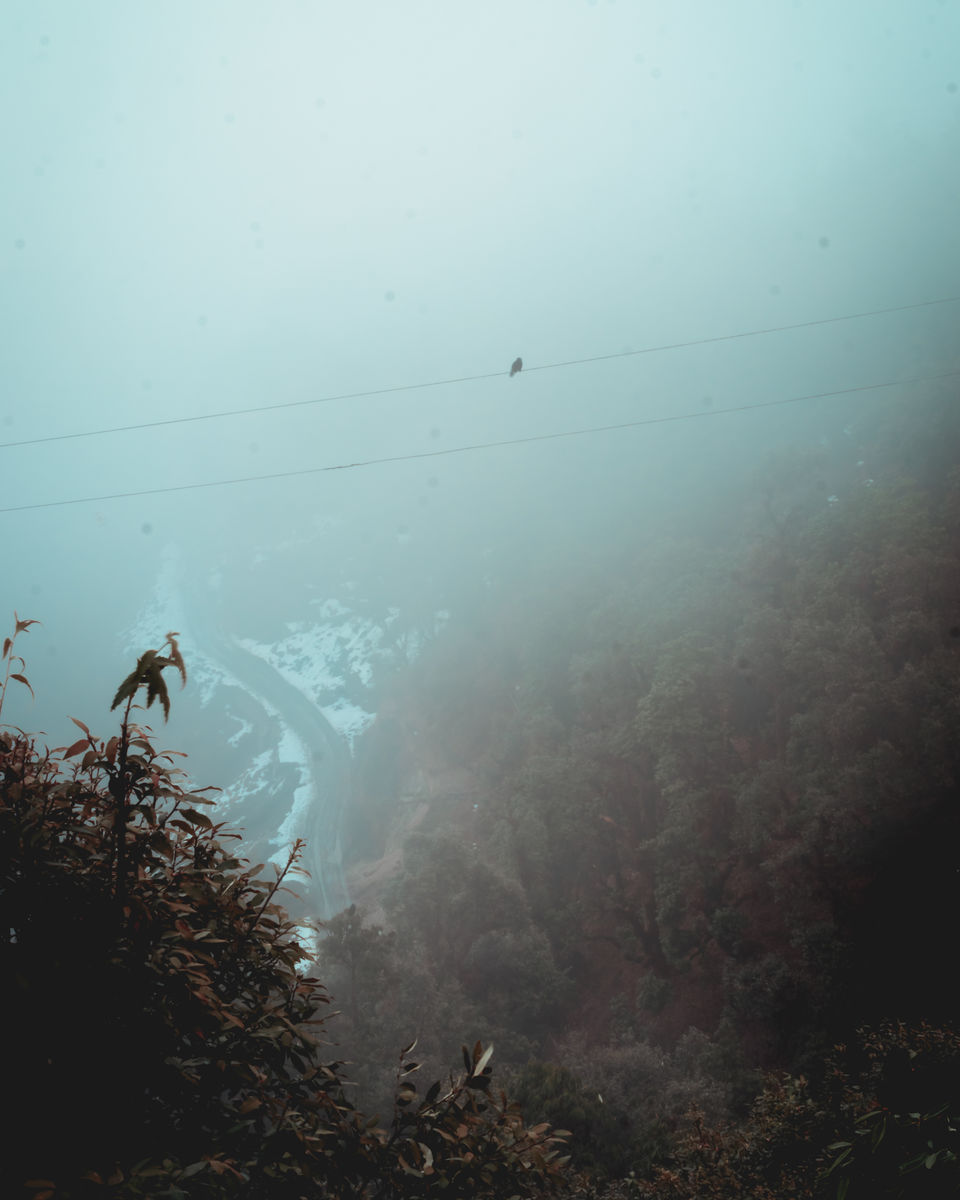 It was all cloudy this night and we made it to bed early.
Today was a bright beautiful day. Clouds had cleared and it gave rise to a glorious dawn. It had snowed heavily all night and everything had turned into a winter wonderland.
Golden hours like these are ephemeral and timeless.⠀⠀⠀⠀⠀⠀⠀⠀⠀⠀⠀⠀⠀ ⠀⠀⠀⠀⠀⠀⠀⠀⠀⠀⠀⠀⠀⠀⠀⠀⠀⠀ ⠀⠀⠀⠀⠀⠀
"I wonder if the snow loves the trees and fields, that it kisses them so gently? And then it covers them up snug, you know, with a white quilt; and perhaps it says, Go to sleep, darlings, till the summer comes again."⠀⠀⠀⠀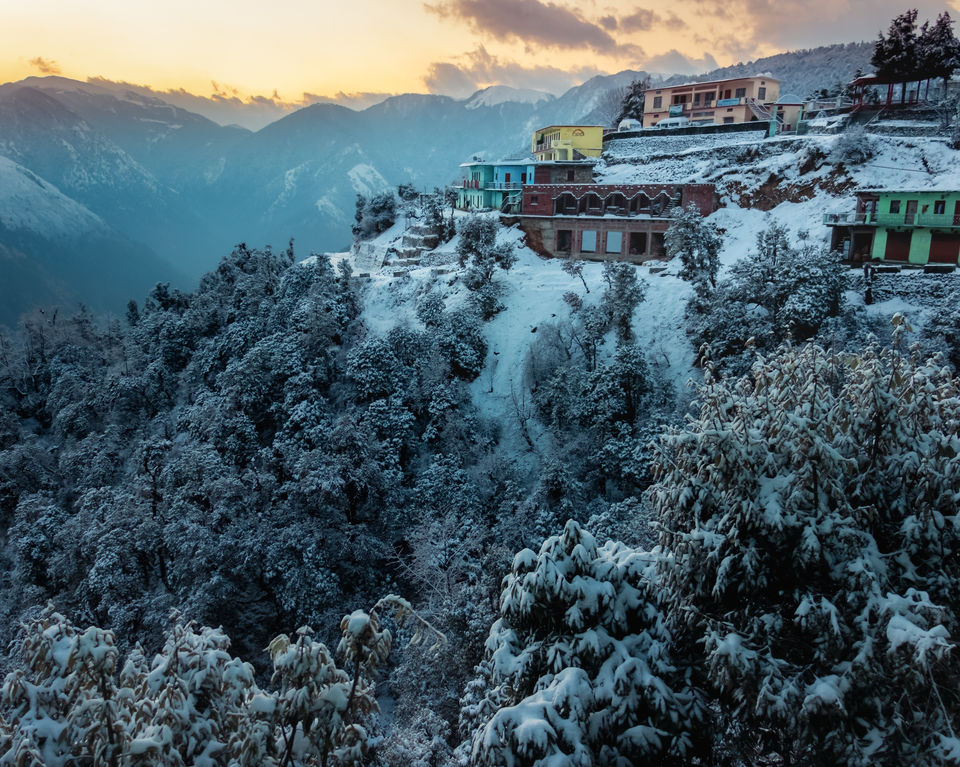 - Lewis Carroll⠀⠀⠀⠀⠀⠀⠀⠀⠀⠀⠀⠀⠀ ⠀⠀⠀⠀⠀⠀⠀⠀⠀⠀ ⠀⠀⠀⠀⠀⠀⠀⠀⠀⠀⠀⠀
This picture helps me elicit the comforting warmth of a pleasant dawn after a cold night as the soft morning light scatters over fresh snow.
We were to leave today and Mt. Nanda Ghunti blessed us with a spectacular view.
It was the perfect amalgamation of cold and warmth. Everything felt so dramatic and we bid adieu to this wonderland.
In course we had been through sun, cold, snow, cloudy and snowfall, various climatic conditions.
Although we could not hike up further to Brahmatal lake which was at a higher altitude because of the stormy weather and immense snow, we had seen and invariably been through a whole lot of things to cherish for a lifetime.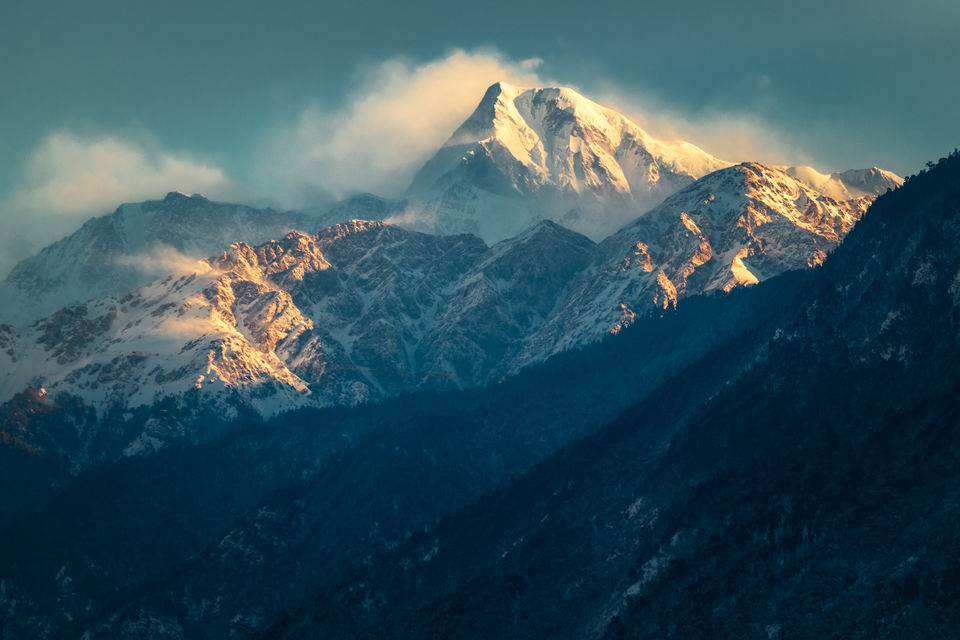 I hope you have a lovely trek yourself if you plan to go to Brahmatal trek this winter.
Happy climbing!
If you would like to see more such journeys, please join me @akshayupadhya_on Instagram.