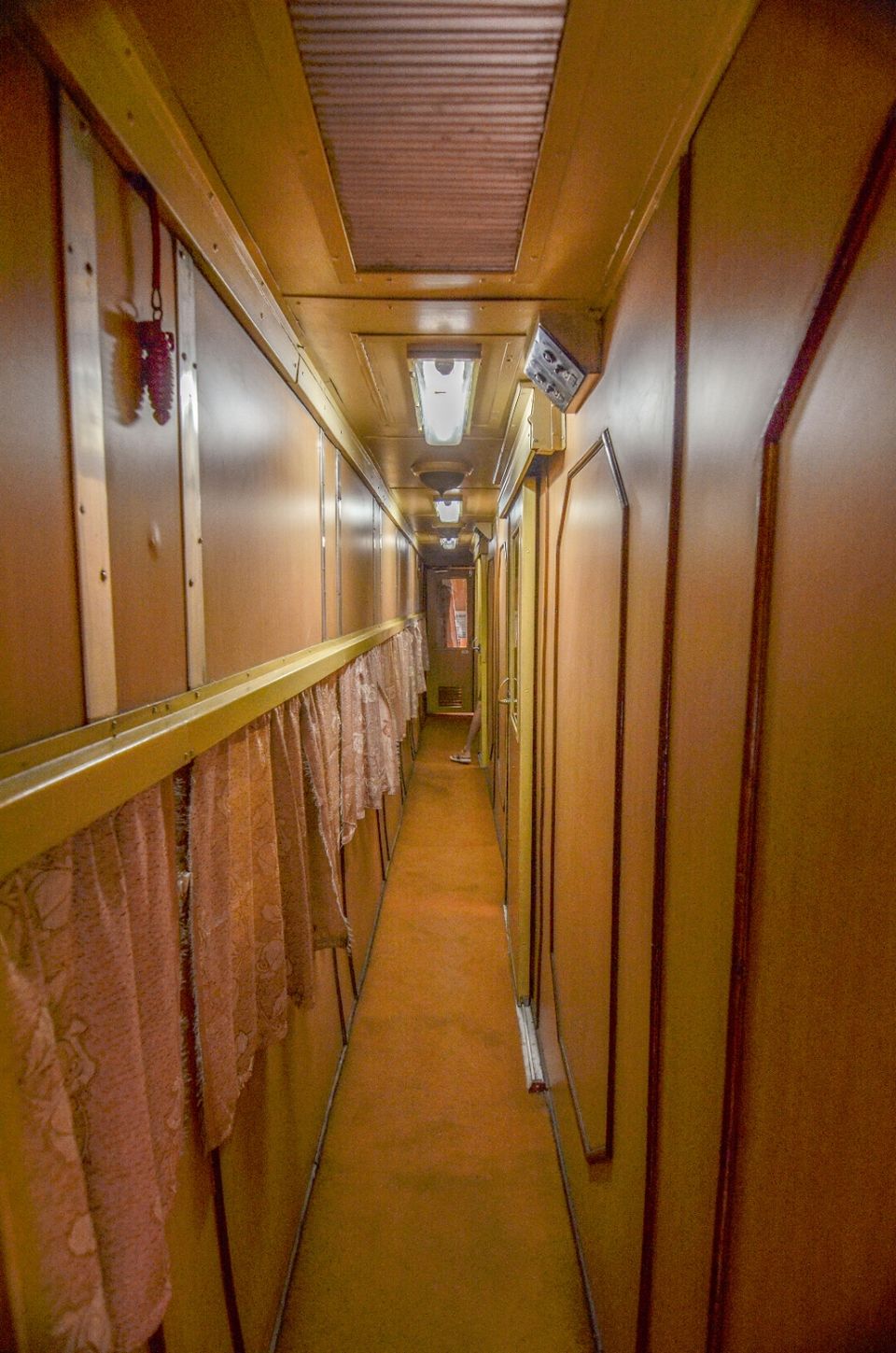 SYNOPSIS
This is about a journey in the most unlikeliest fashions. How rare it is to get an entire train coach of your own? With a personal chef & attendant catering to your needs only?
Well here's a tale about a train journey three families embarked on. A train journey from Maligaon Railway Station to New Jalpaiguri Railway Station (NJP, as it is famously called). Sure it took 8 hours to cover the distance like all local trains do (Rajdhani & a few Express trains take a mere 6 hours). But we weren't in a two tier or three tier AC compartment. Hell, we weren't even on a first class coach.
LUXURIOUS SUITE ON THE MOVE
To be precise, we weren't travelling with others. In other words, why share a coach with others when you get to have a whole independent coach, all for your personal use, attached to the tail of the train? It is called a Saloon and some high ranking officers get it occasionally for pleasure as well (mostly) official trips. Fortunately we knew someone who could make this happen. It was once in a lifetime kinda thing, not merely because of the Saloon but for the three families had never before travelled together in a train. The personal coach or the saloon was ofcourse a bonus.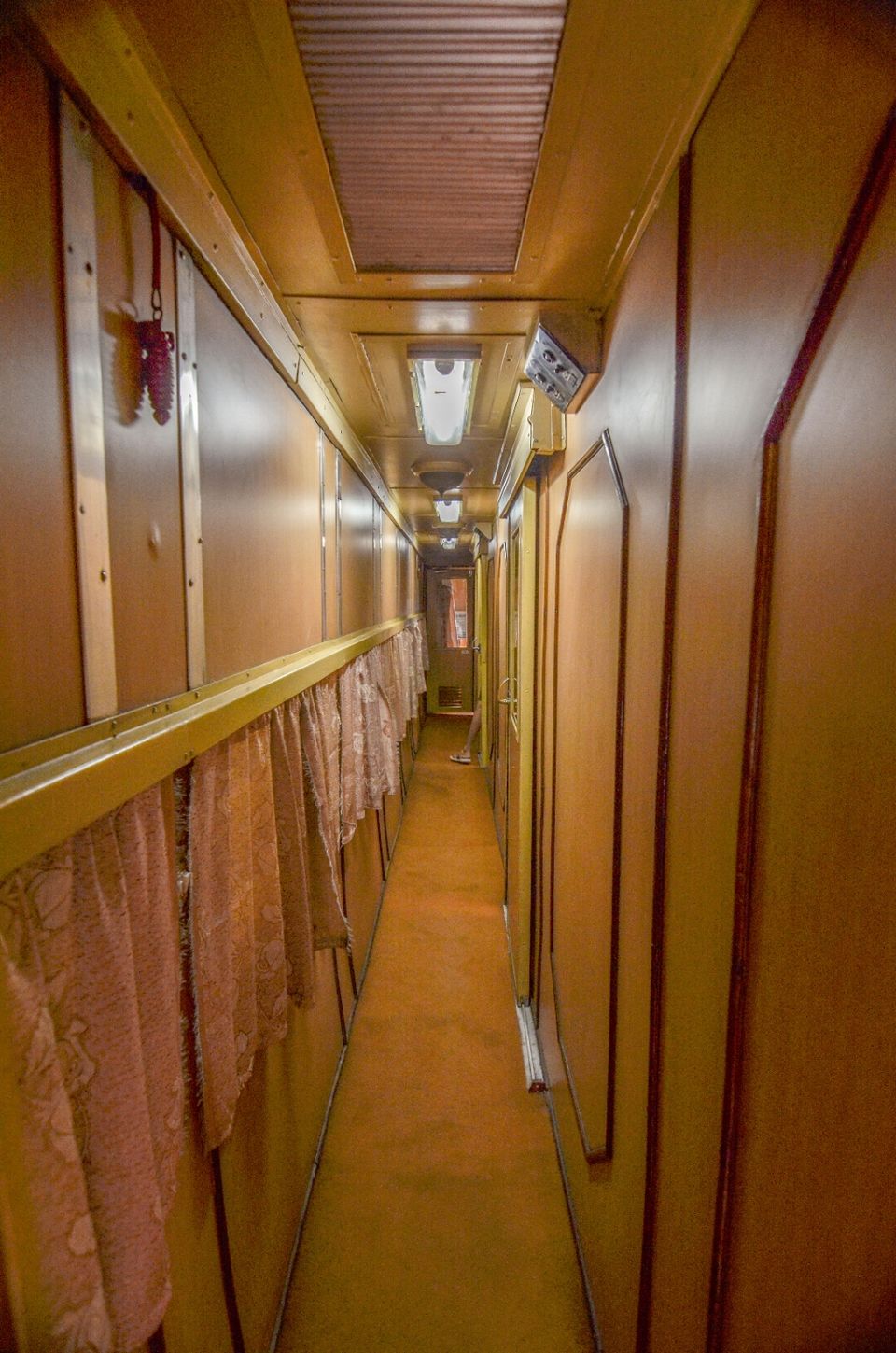 SHEER SIZE
The coach is of similar size to that of a normal coach. Sure as we looked at it from the outside it looked ordinary. The magic unfolds when you get inside. It is breathtaking to be absolute honest. It is a two BHK suite with two extra rooms plus a separate room & bathroom for the chef & the attendant. In the simplest of words to describe, I would call it a suite on the move!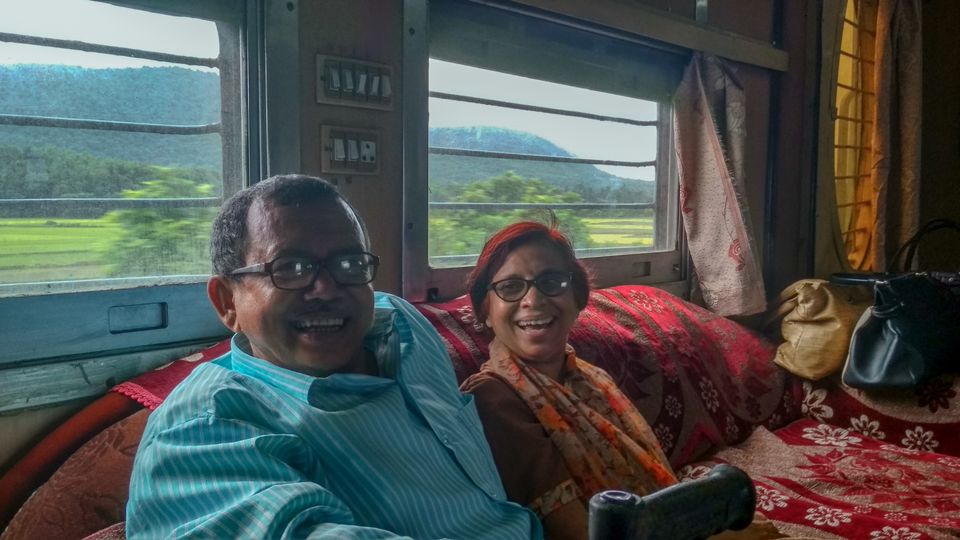 INTERIORS
In two words, 'beyond luxurious'. Of course you wouldn't get a bathtub or a jacuji but you do get a hand shower in the two proper bathrooms attached with the master bedrooms.
The living room is huge with a comfy sofa set, dining table & chairs, and......(wait for it)..a television with a satellite connection. Yes you read it right. Not just an led TV but one that plays your favourite channels too.
The bedrooms have beautifully framed mirrors & cupboards. And about the beds in both rooms? They have the softest & the most comforting bed cushions & pillows. Plenty of blankets too. It wasn't a hotel bedroom, it was much more than that.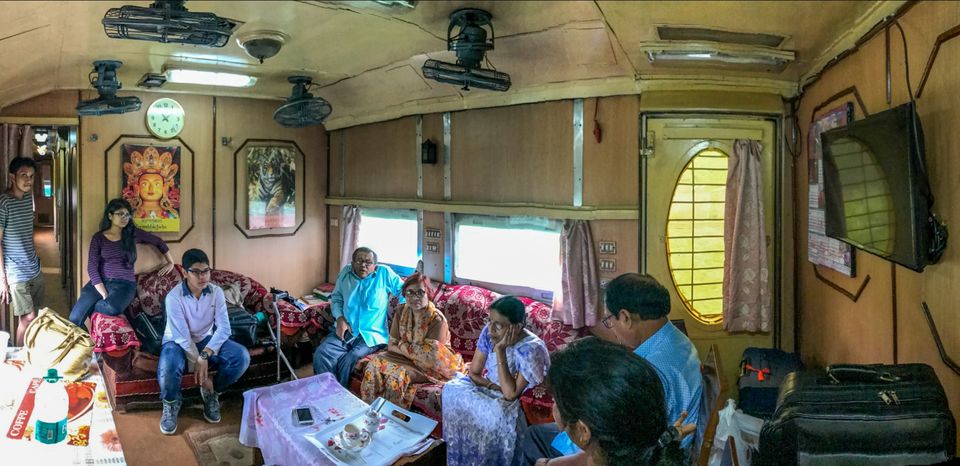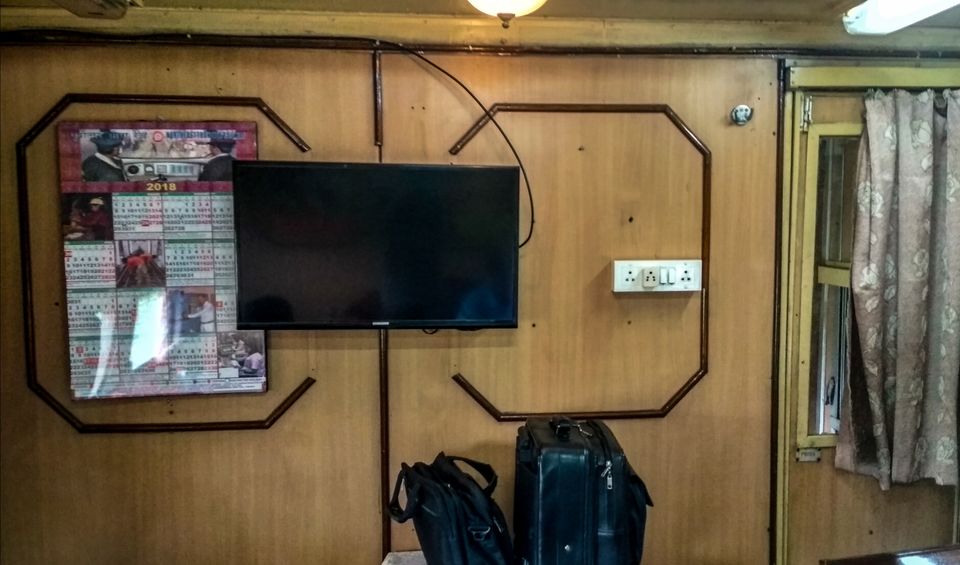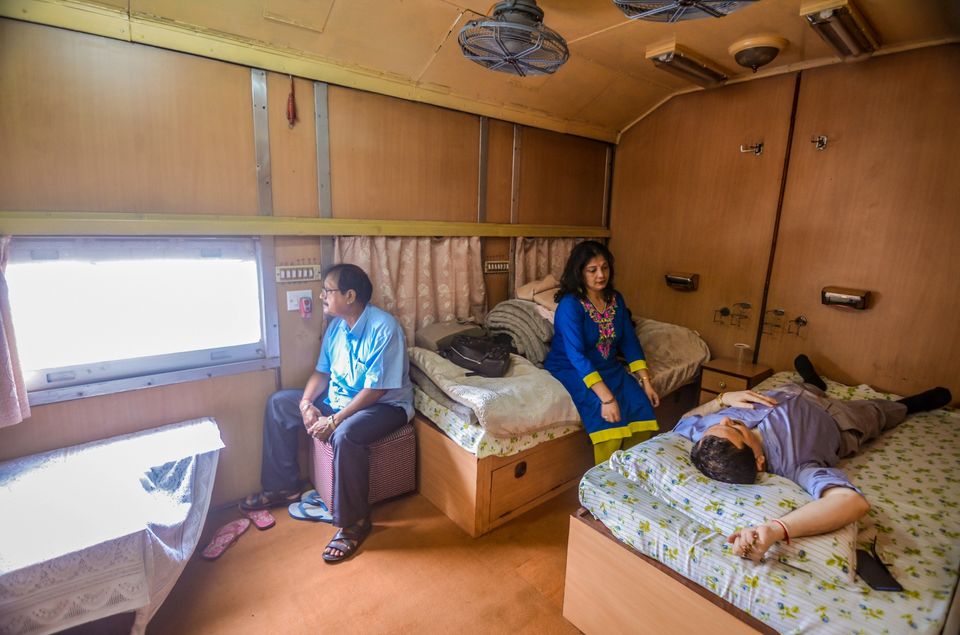 A LITTLE EXTRA
So there's a room with extra beds. And there's another room - the observatory room - which is attached at the tail of the train so that you get a full view of the journey almost as if you're watching a movie or a documentary. There's also arrangements to watch on projection. One can simply close the shutters & blinders to enjoy a movie on the provided projector screen. Just get your own projector though, or maybe the attendant can arrange that for you!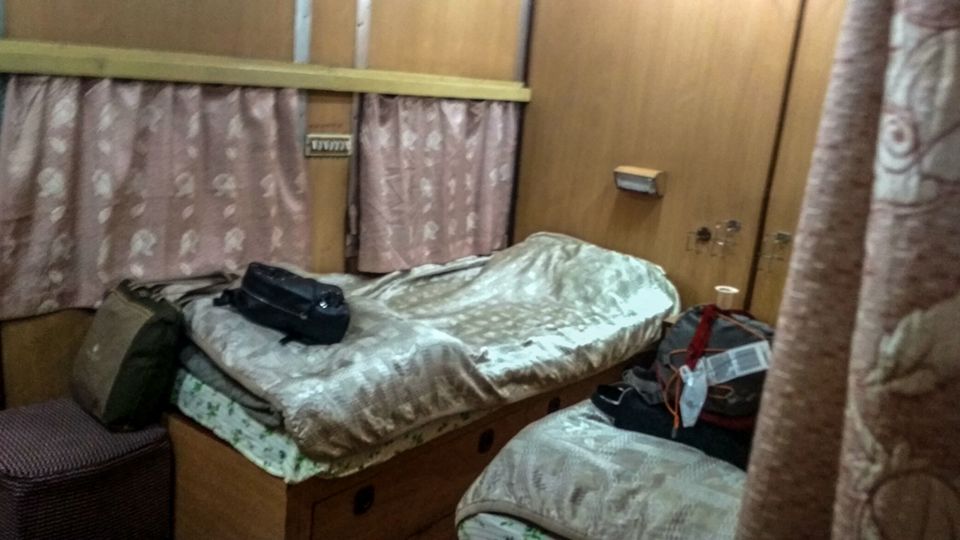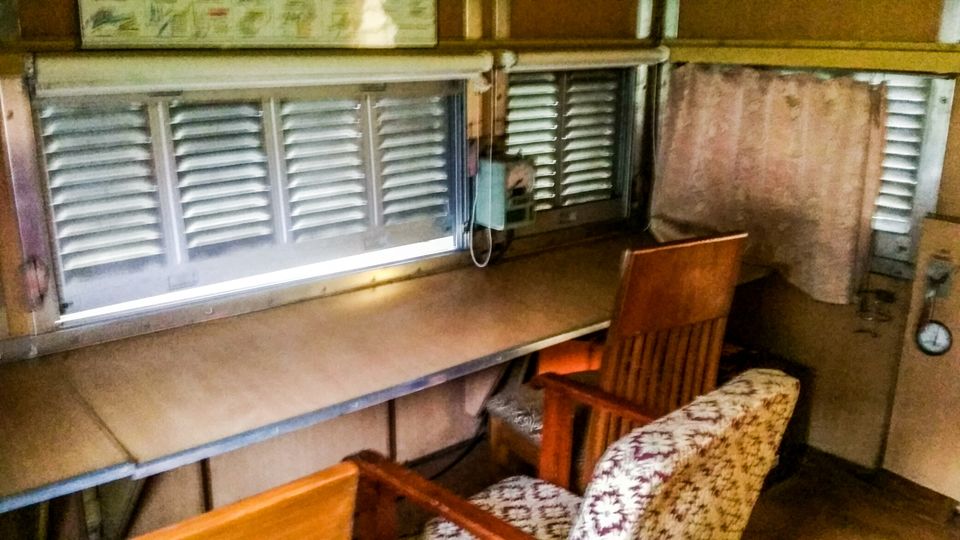 DRAWBACK
The only issue that bothered me was the constantly irritating Air Conditioning. It either gets too cold in just about ten minutes or it gets unbearably warm when you try to increase the temperature just slightly. In other words there's just two functions, on & off, so when it gets too cold you just turn it down a notch which completely shuts the AC off & then everyone screams in about 20 minutes cause it gets really warm. The cycle is repeated endlessly.
Anyway, we reached our destination in about 8 hours but I barely kept track of time as I was busy exploring and clicking pictures of almost everything. Of course I wasn't ever going to get another chance like this! So why wouldn't I capture every detail like it was my first & last time (literally)?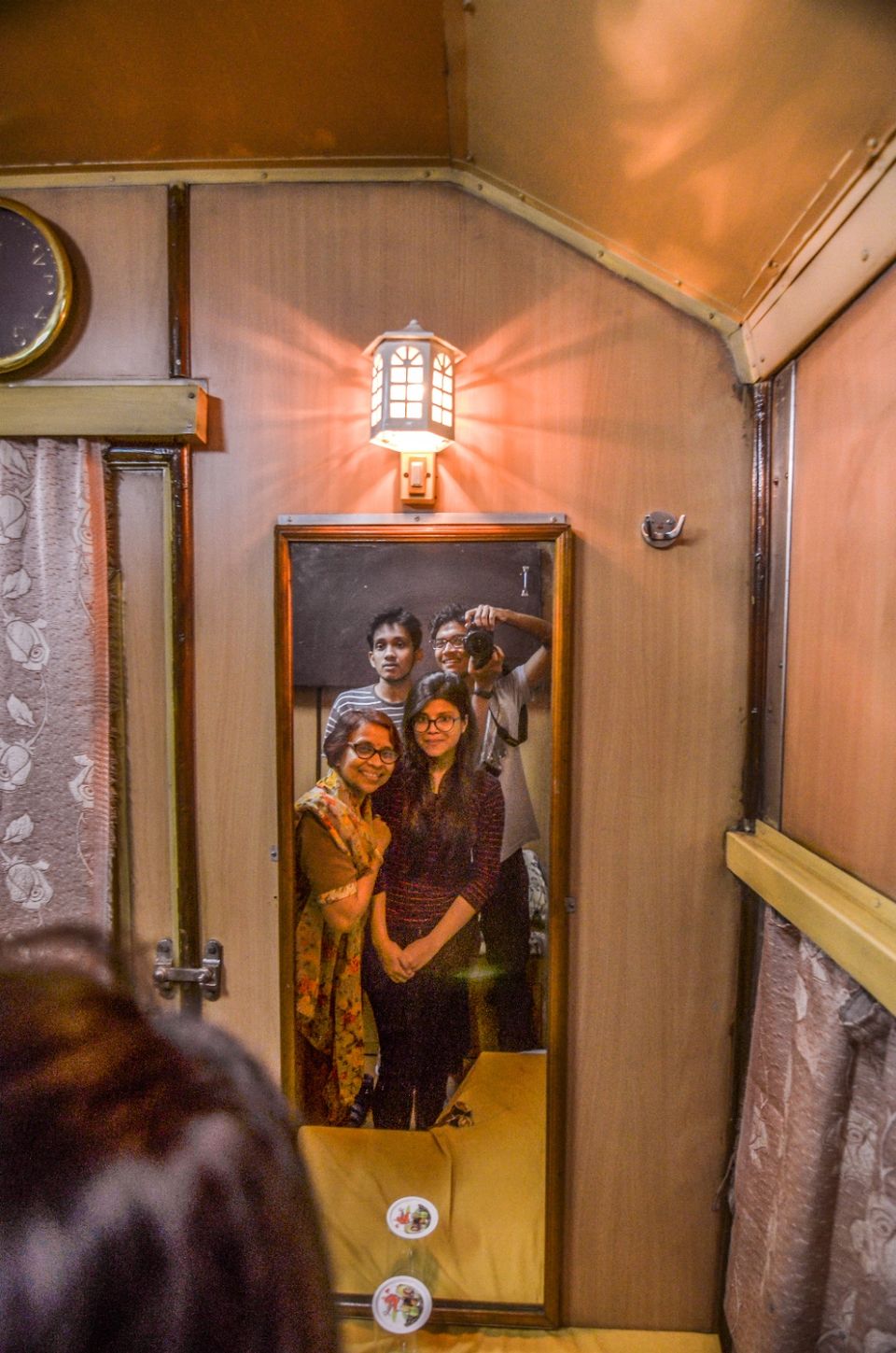 P.S. Just for general information, tickets to such Saloons aren't available to be bought. They need to be arranged with prior permission.