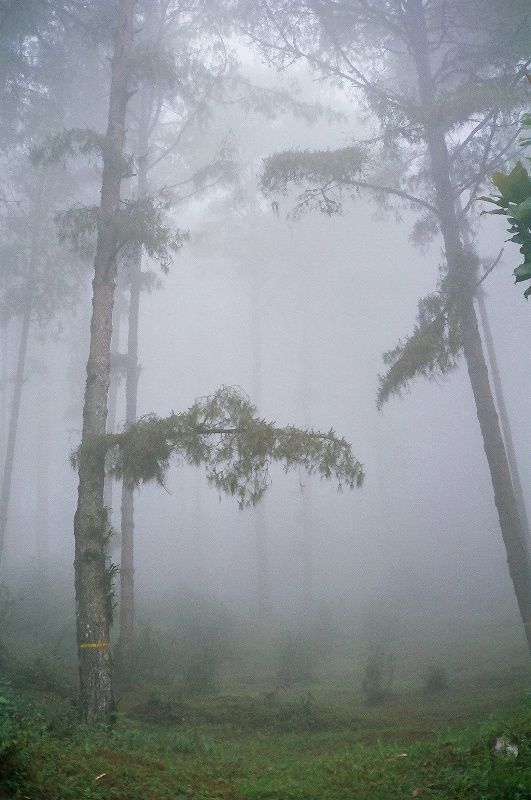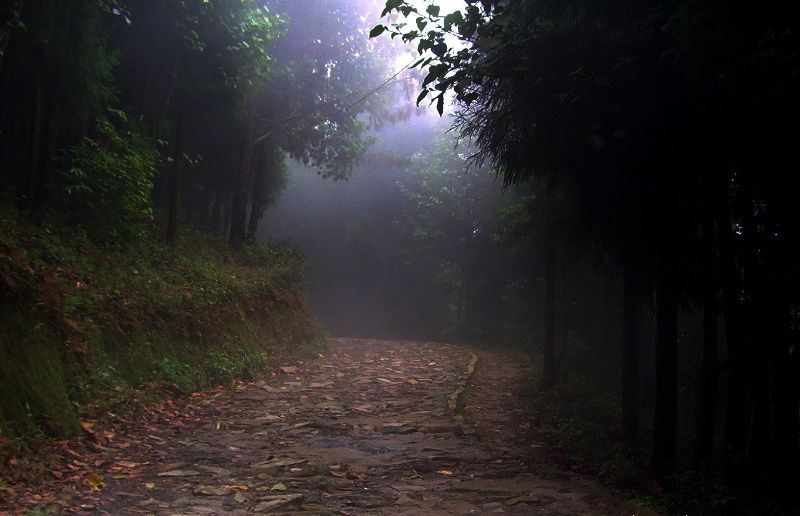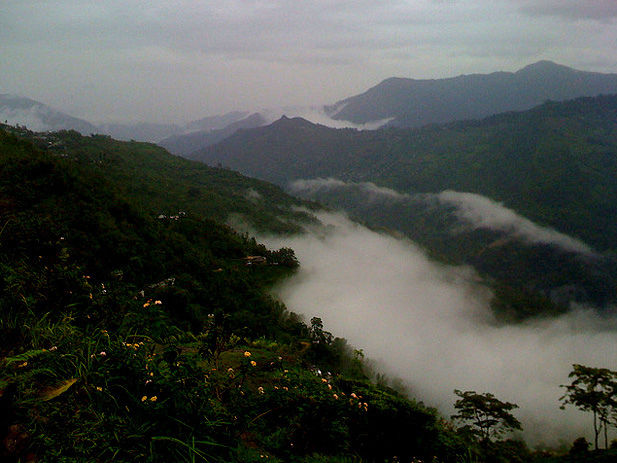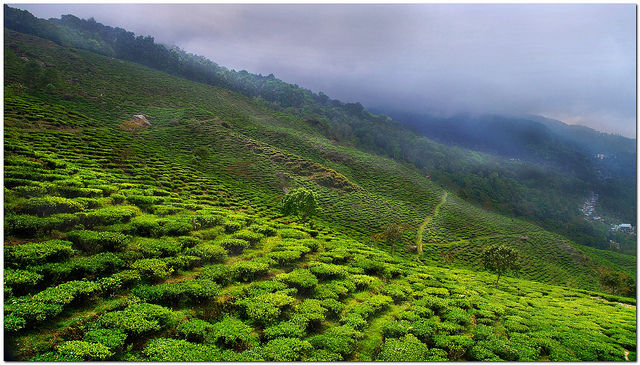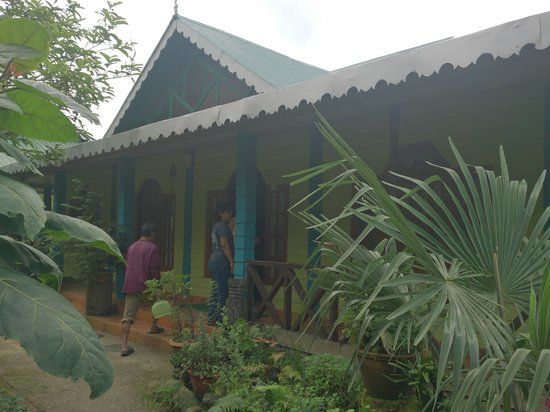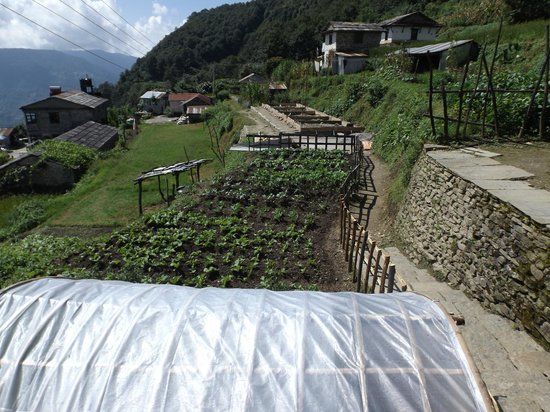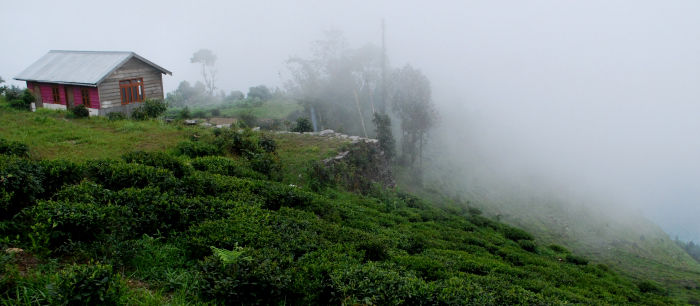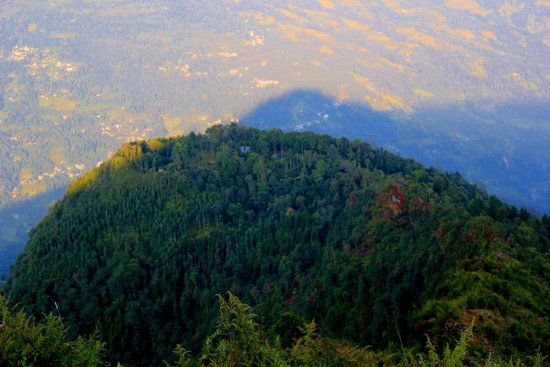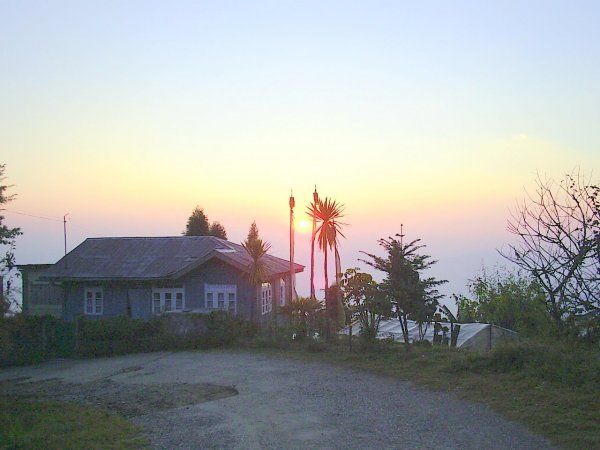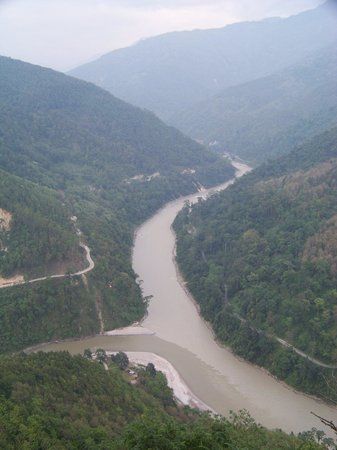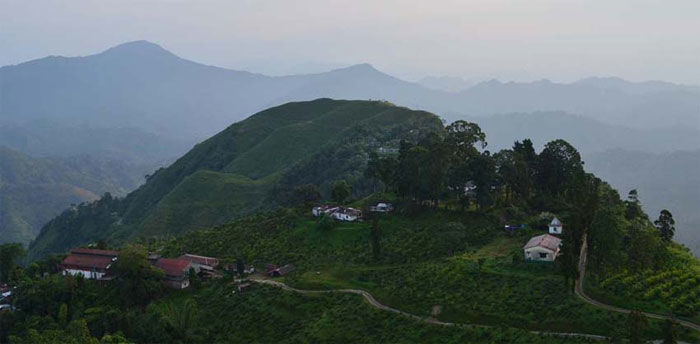 The place-
A small village nestled between three hills, only 22 kms away from Darjeeling, is a perfect retreat away from the humdrum of city life. An initiative of 17 families turned this secret beauty into a WWF (World Wildlife Federation) project, bringing it official recognition as the latest eco-friendly tourist destination. Tinchuley literally means three ovens or chulhas, which in this context refer to the hills surrounding the region. The smallness of the village is undermined by the overwhelming beauty of nature that slowly starts to seep in to your surroundings as you go higher up the hills, nearing the destination.
To reach the place in one piece-
I really meant it when I said that it is a village, started out with 17 families, unlike the warzone feels of the heading. Reaching there is a little time consuming and rather hectic but trust me, the overall experience is worthy. The nearest metropolitan city is Kolkata from where you could either board a bus to Siliguri or you could avail a train to either Siliguri or New Jalpaiguri. Word of caution would be to book the train tickets much, much beforehand if you're a lay traveler and that is the medium you're opting for. Bus tickets are hard to get as well but bus service cuts you some slack so book a month or so beforehand for the bus while 4 months or more for the train.
Till you reach...-
While you're making arrangements for your stay, remember to ask the hotel to send you a car for pick-up from Siliguri or New Jalpaiguri, whichever is your half-destination. If you're on a shoestring budget you could share a car which is available from the place you're dropped at. The views are great but the roads are bumpy and often you'll find your vehicle in a precarious geometric position on a flat surface. I suggest some headche medications for the weaker lots, who are much like me, as you would be subjected to a gripping headache with the rise in altitude. Do keep a camera handy because you would not want to miss capturing almost everything you see.
When you reach- 
By the time you reach, you would be famished. The Gurung guest house is the most acclaimed for this region and it is well equipped with anything you might need. It offers a homestay experience and the food you would be served there will be primarily bengali for lunches and nepali cuisine for dinner while breakfast could be luchi-aloo'r torkaari or buttered toast and omlette and the likes. Your sightseeing would be arranged for, if they are informed beforehand. Some popular locations I recall from my trip are Triveni where the river Teesta meets its tributaries, a visit to the horticulture-floriculture center, Tinchuley monastery, sunrise point and multiple routes for trekking.
What do you leave with-
Self-rediscovery. Tinchuley is perfect for anyone who wishes some time off to be with themselves, detox and turn a new page over. We are attached to our wordly objects in some way or another and so little to nature; this is probably going to be your first realization after just one walk through the foggy, untouched, wise forests which have lived since time immemorial. There will be a poetic happiness in you as you spend time sipping your Darjeeling tea, on a cane chair in the balcony and admiring the sky with the clouds coming over your feet in waves. You will walk down the memory lanes many a times and feel a heaviness while you say goodbye to the Kanchenjunga.
LAST BITS OF TINCHULEY-
Remember to carry your protection against insects because you'll encounter plenty and oftentimes, in hordes. Remember to carry boots and socks, hills have got leeches. Your retail resources would be limited hence carry your brands with you. Carrying a sunblock is essential, the sun actually beats down harder in the hills. Tinchuley does not have its own handicrafts or its own unique culture or plentiful eateries even, but the lack of those provides scope for talking to people who live there. They are very outgoing and warm. You could tour the Gurung orange plantation. The limitation in resources, you will notice, has wound these people closer. If you're interested in Sociology, you will start to find signs of matriarchal prominence from Siliguri onwards. I hope Tinchuley brings you the joy it had brought me years ago, which still lies fresh.