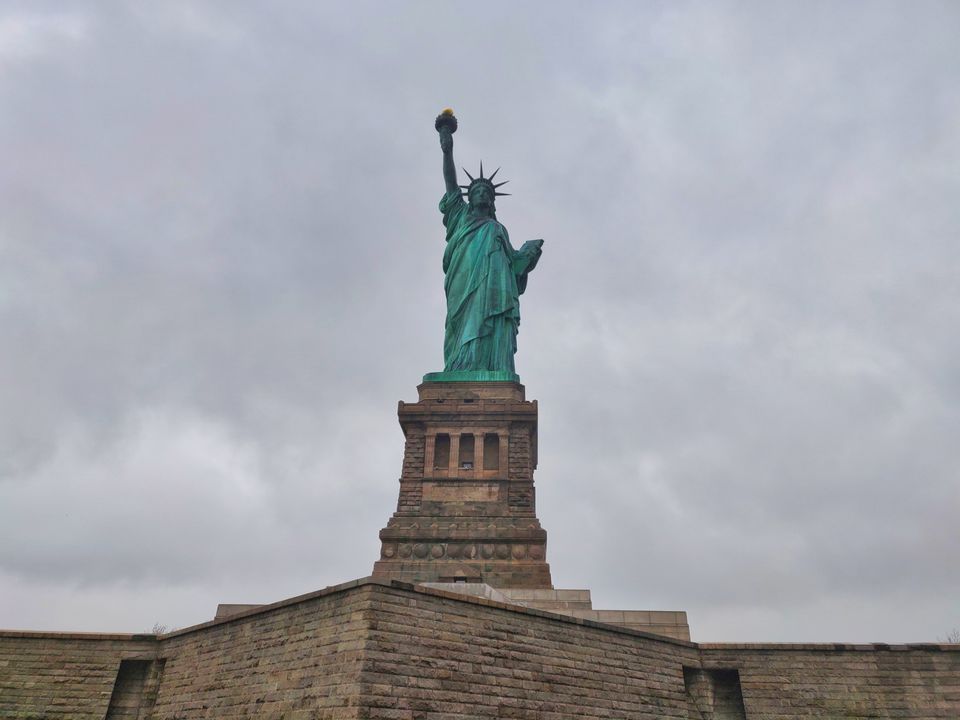 Finally the day arrived, officially my first trip in States. I choose to go to New York. I booked the flight out of San Francisco on Friday evening. Luckily for me my uncle is at NYC so my stay is pretty sorted out. It was a direct flight from SFO to JFK but to my bad luck my flight was delayed by 4 hours. Finally landed on JFK at 2 am in the morning on the Saturday.
I reached my uncle place by by 3 AM after a splendid Indian meal I went to bed. Next day around 11 am we started to explore the city. Since it will be difficult to travel around in car we decided to take the metro. There is no day pass for the metro. Each trip on the metro costs $2.75. You can board the train and can get off at any stop you need.
We took the F Line to reach Church Street/ World Trade Center. Since it is early evening we decide to go to Brooklyn bridge first. We walked through the city hall park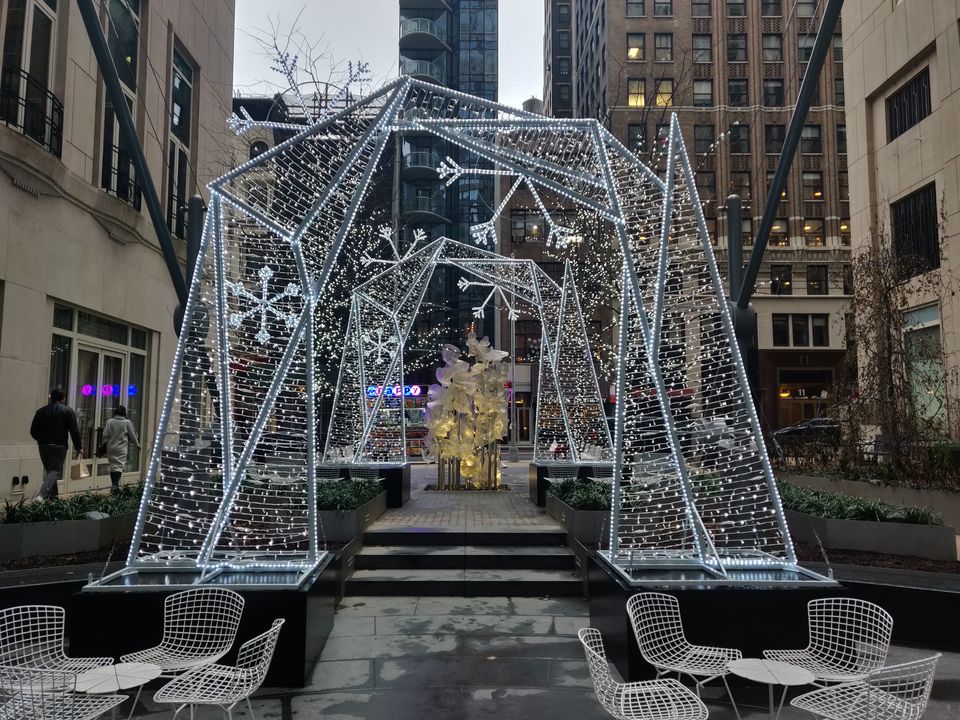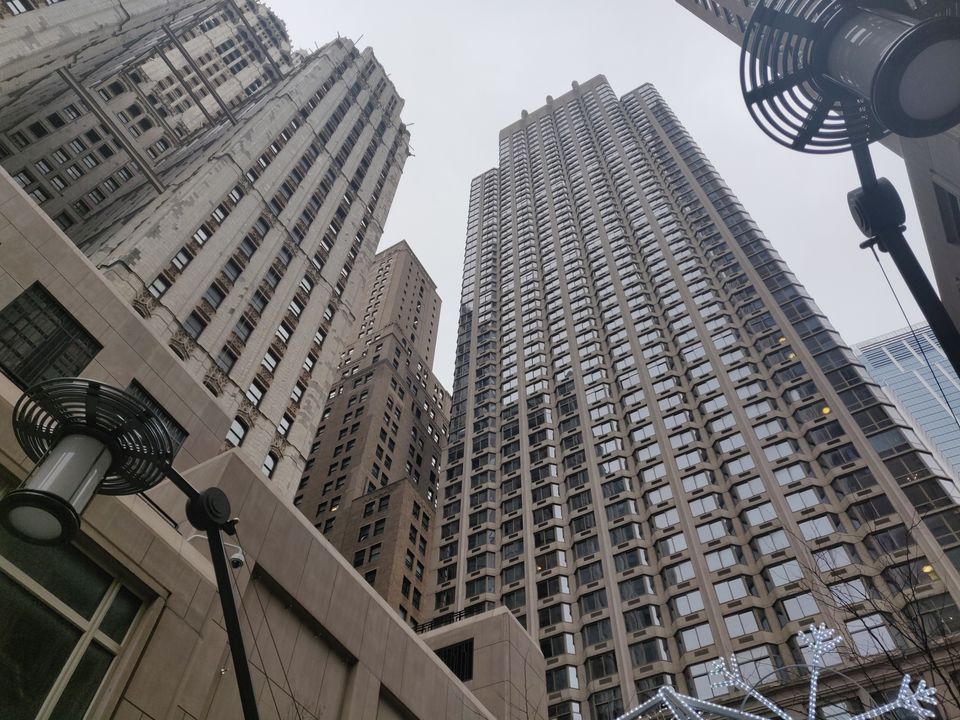 It's a beautiful place to spend time with family. You can see squirrels and pigeon shares the space with you.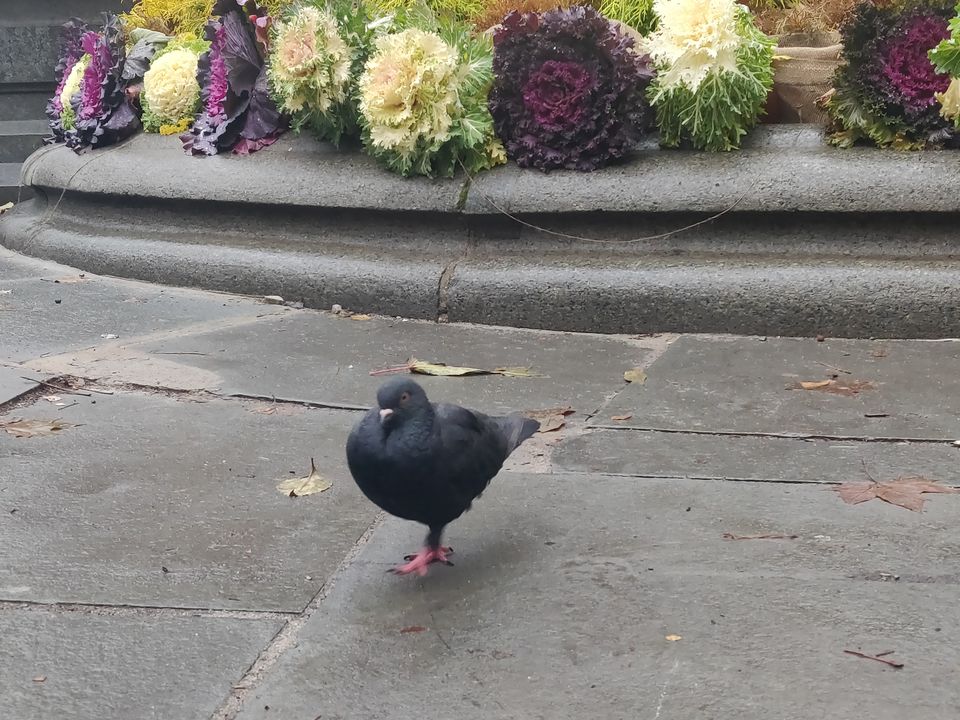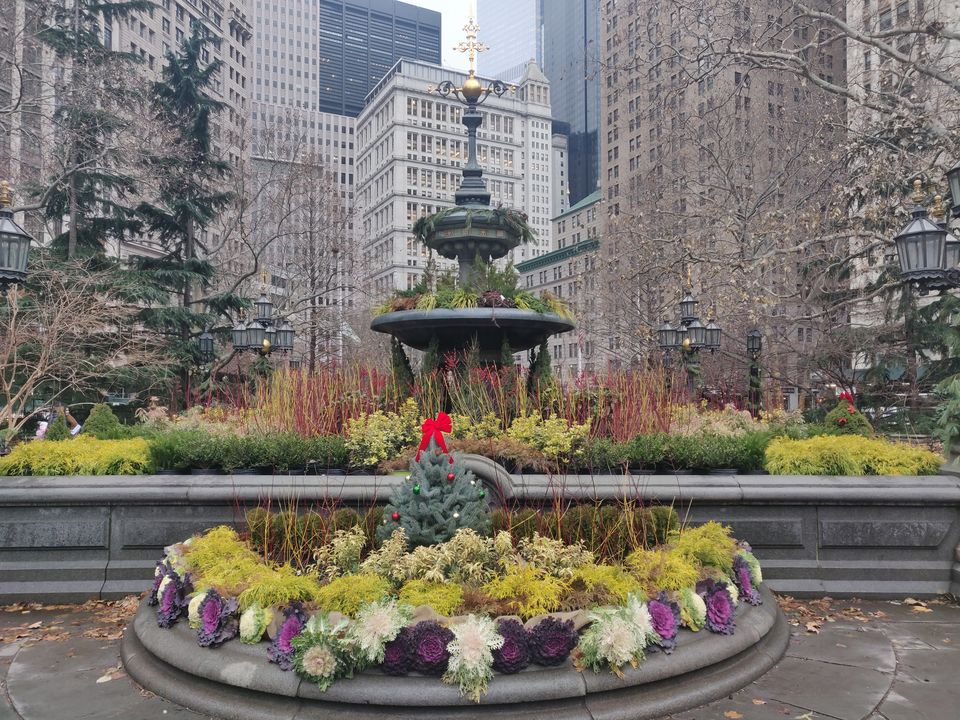 It's majestic, beautiful city on both the side and elegant bridge in between. It was one of the famous place if you are movie buff of Tamil cinema industry by the movie VTV.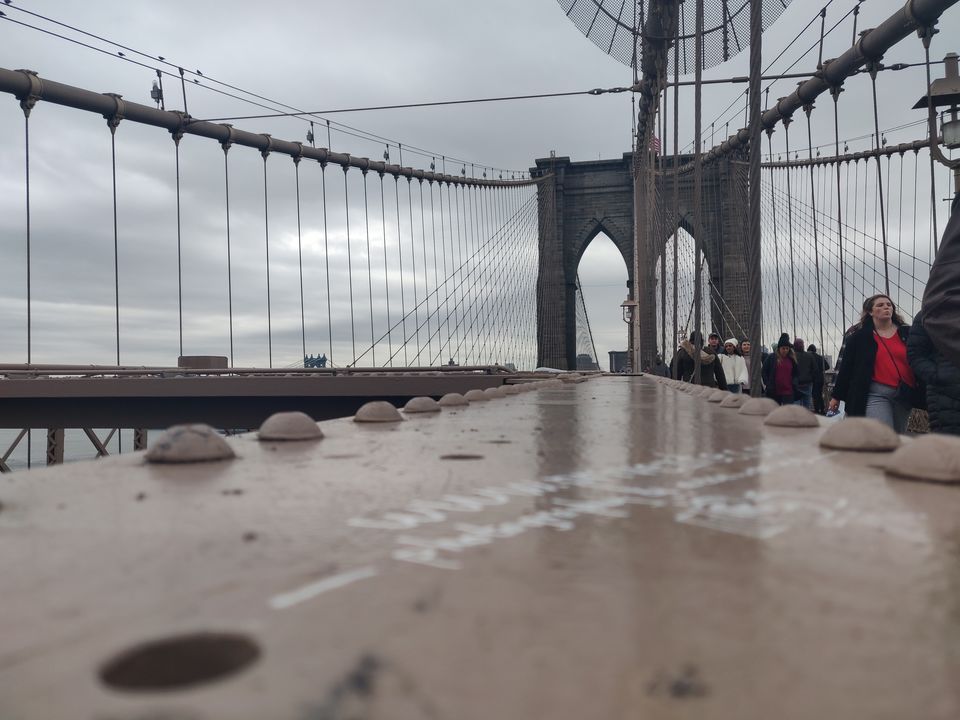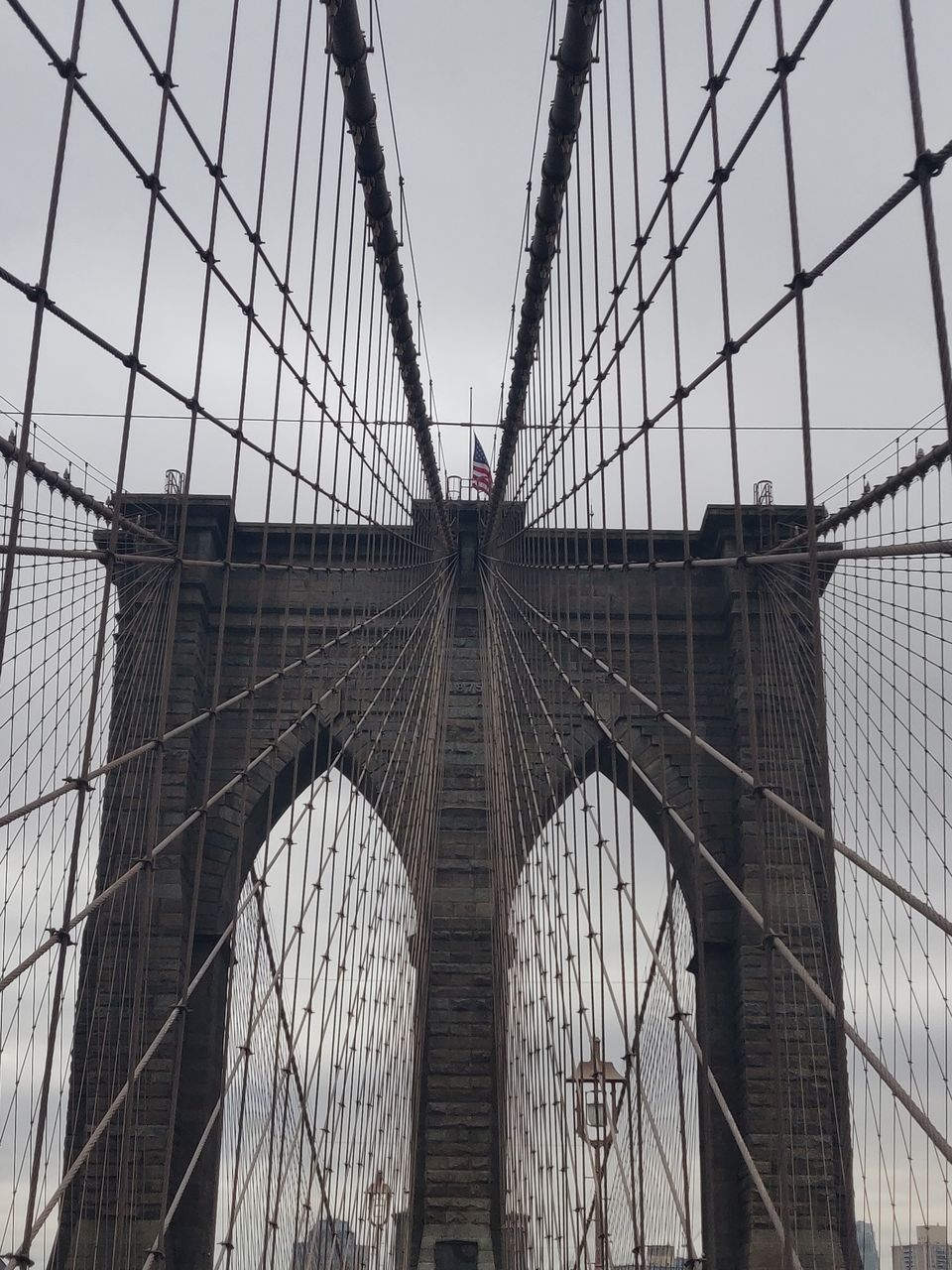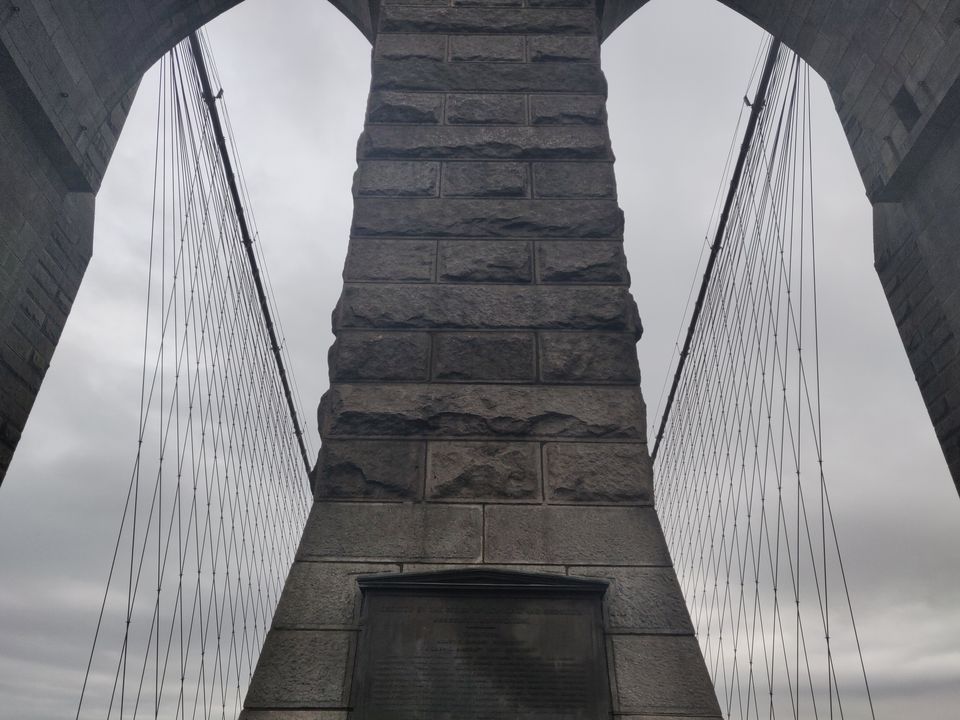 Next stop is the world trade center. As the symbol of hope this place carries the memory of lots of people.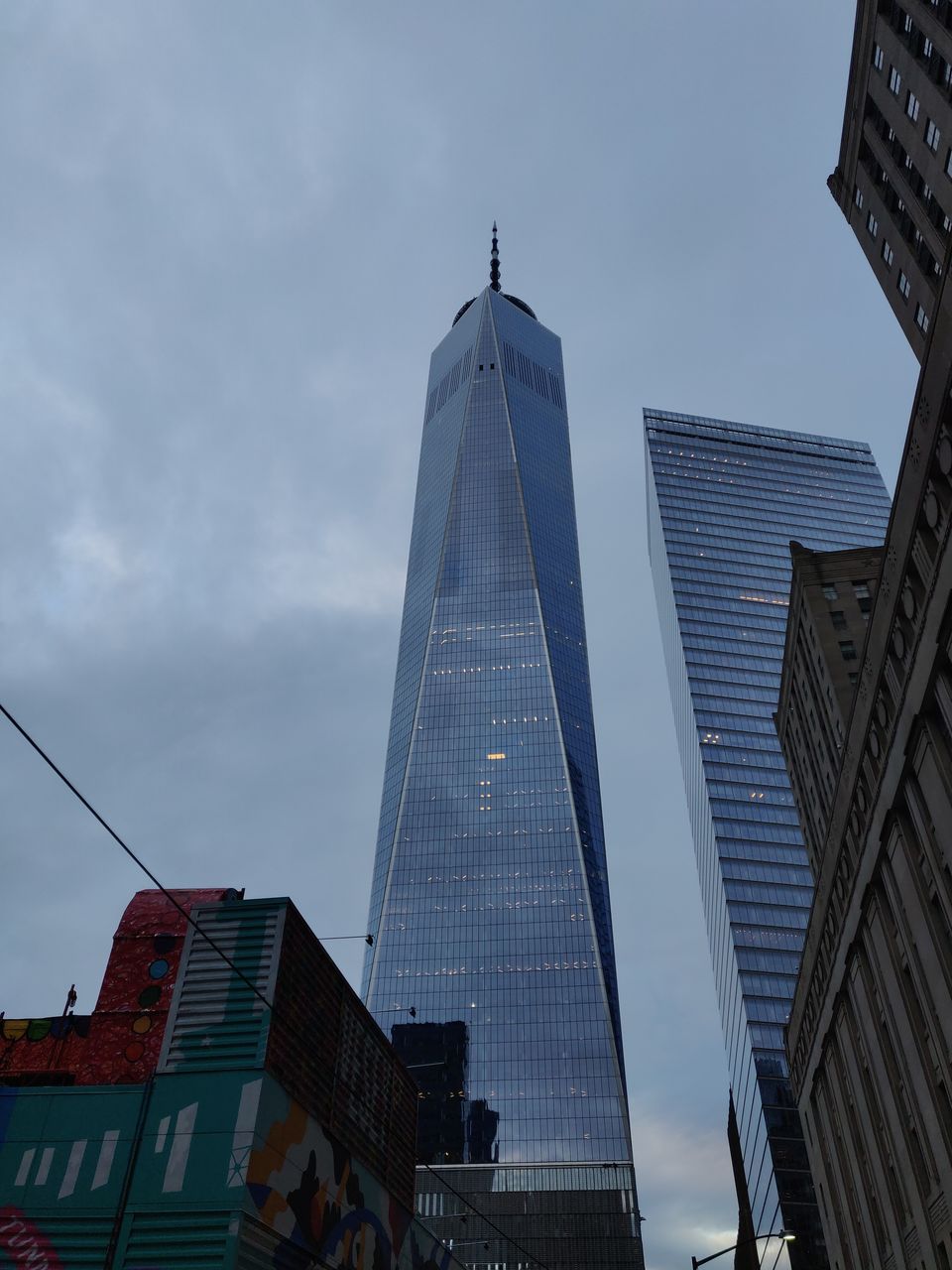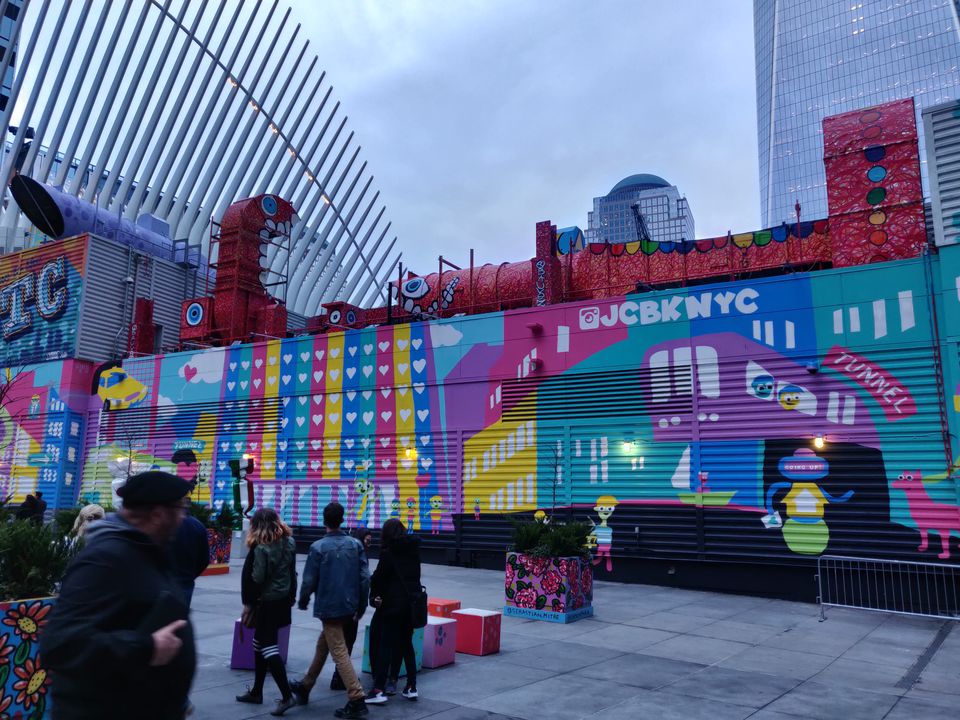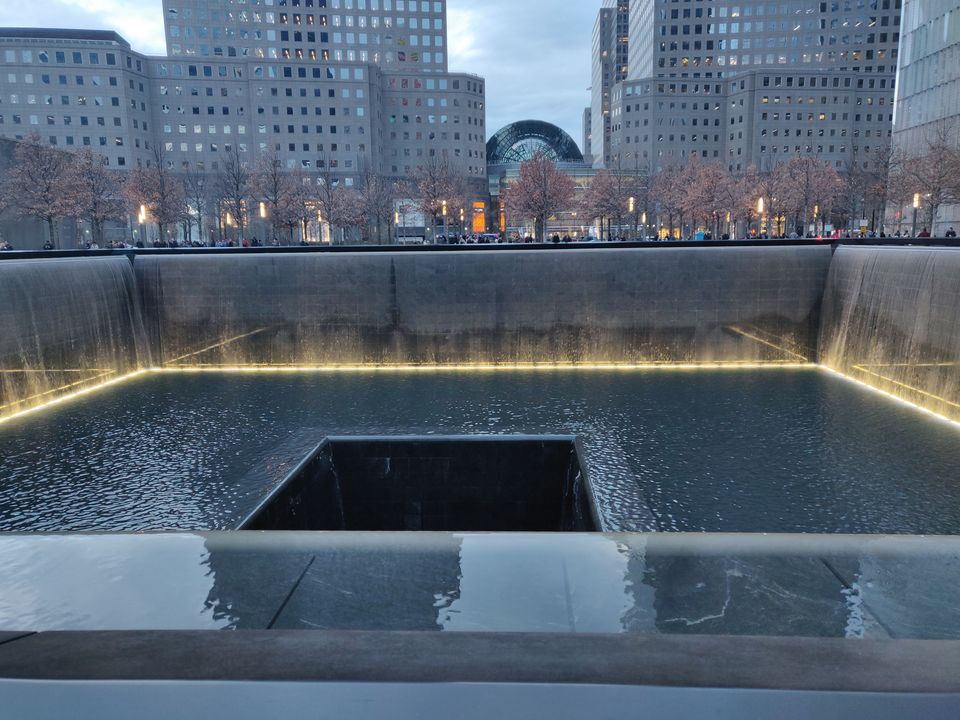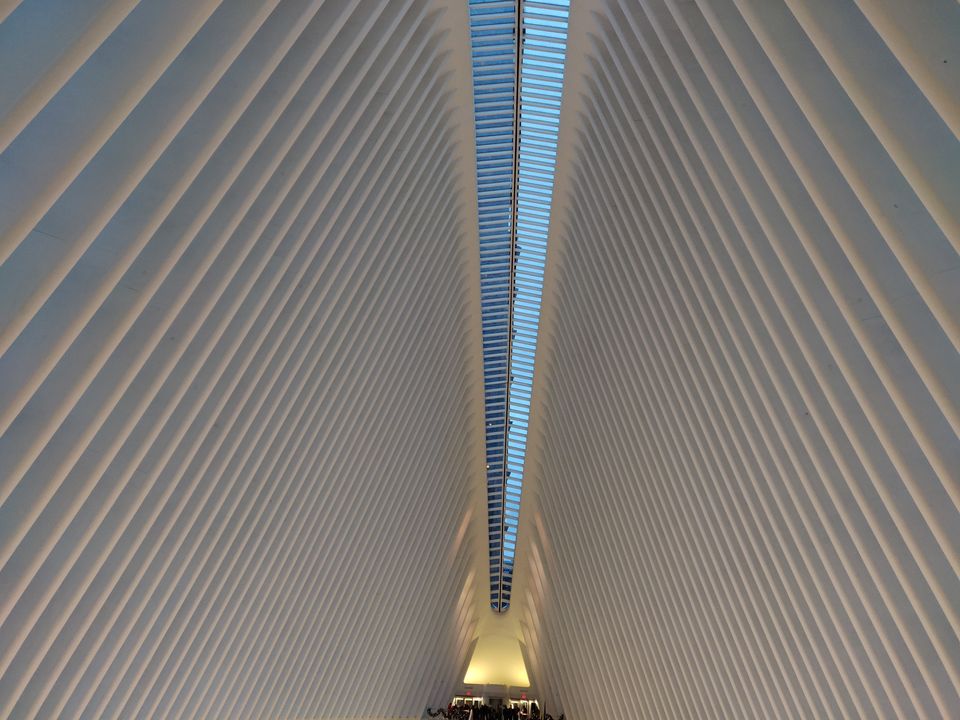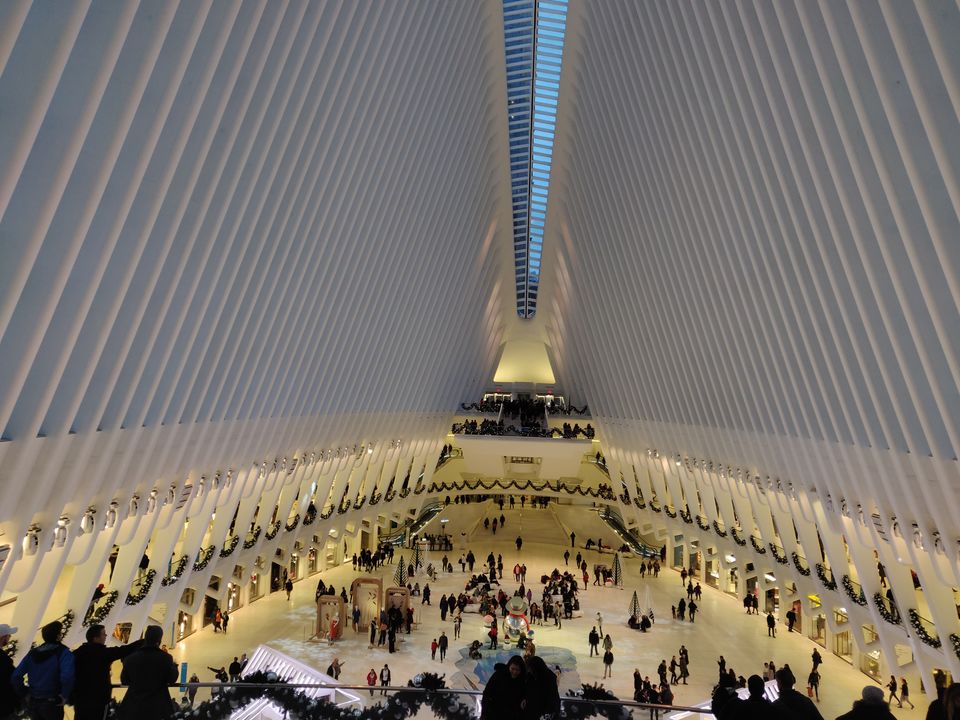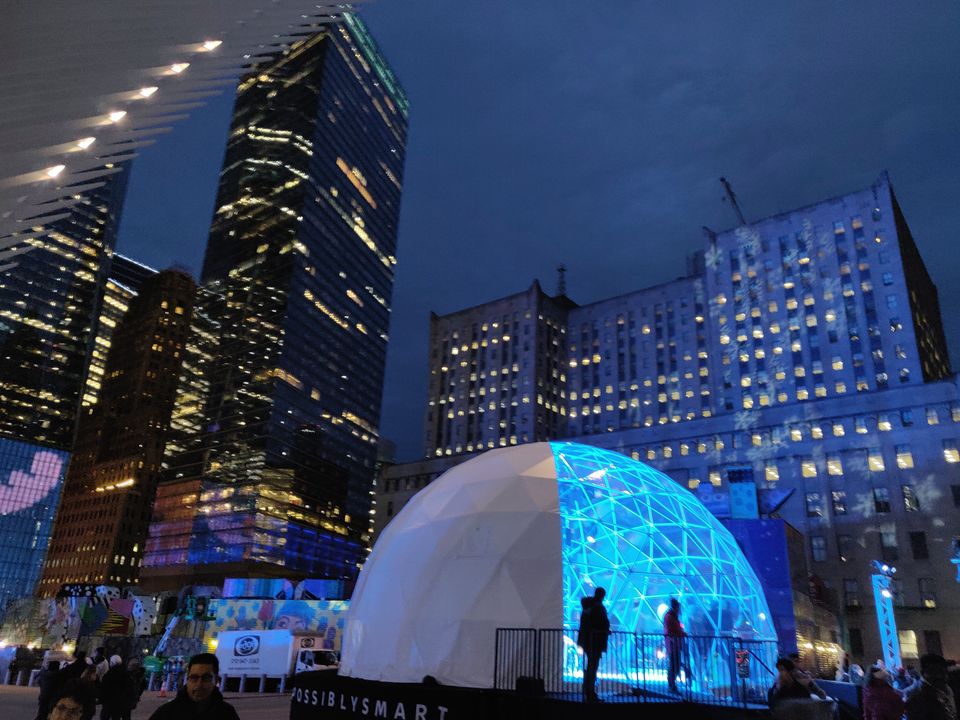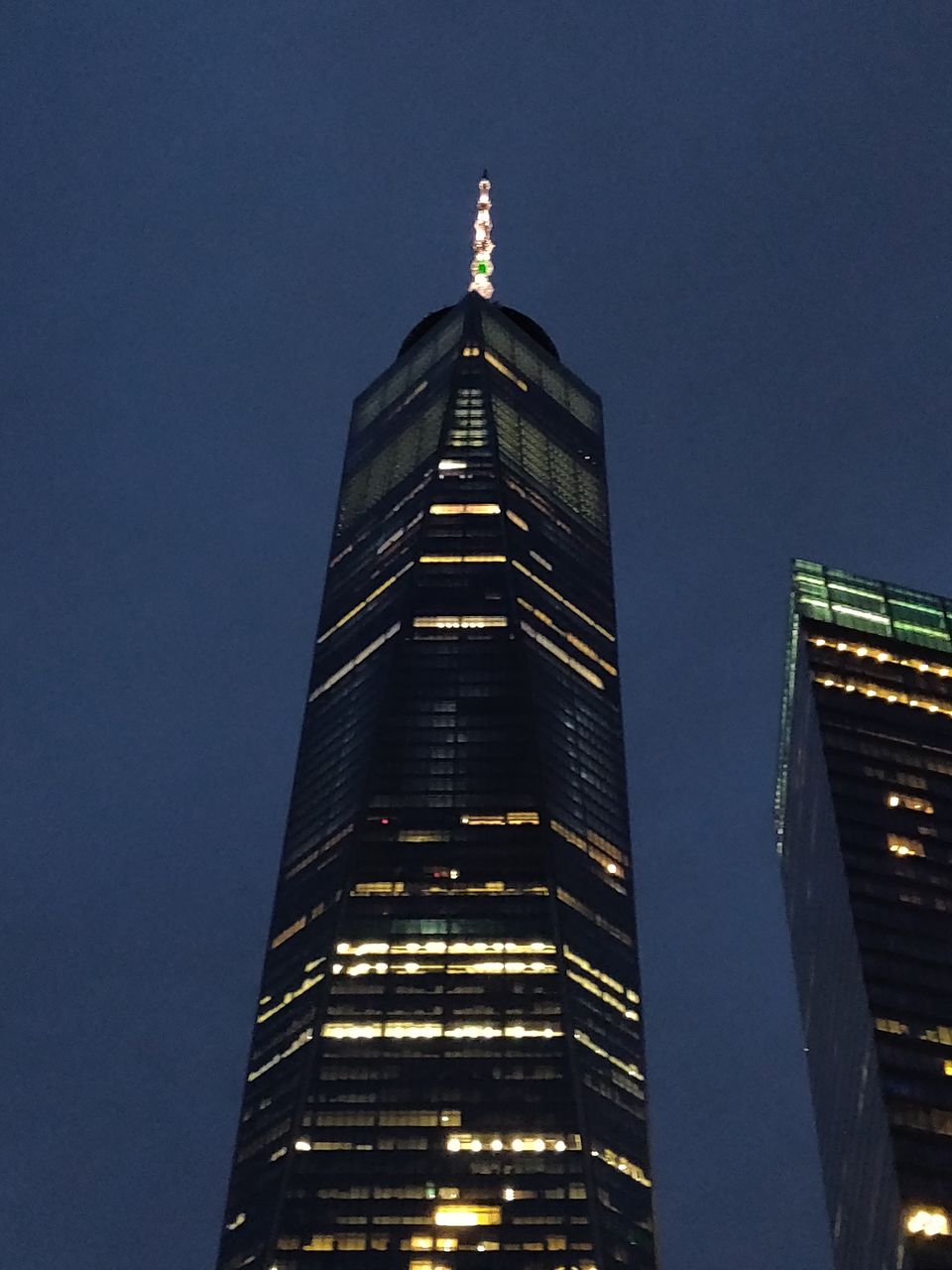 Its just 5.00 PM but it was almost dark. But lights at this place makes it look like a day. We roamed around for some time. This place is full of life.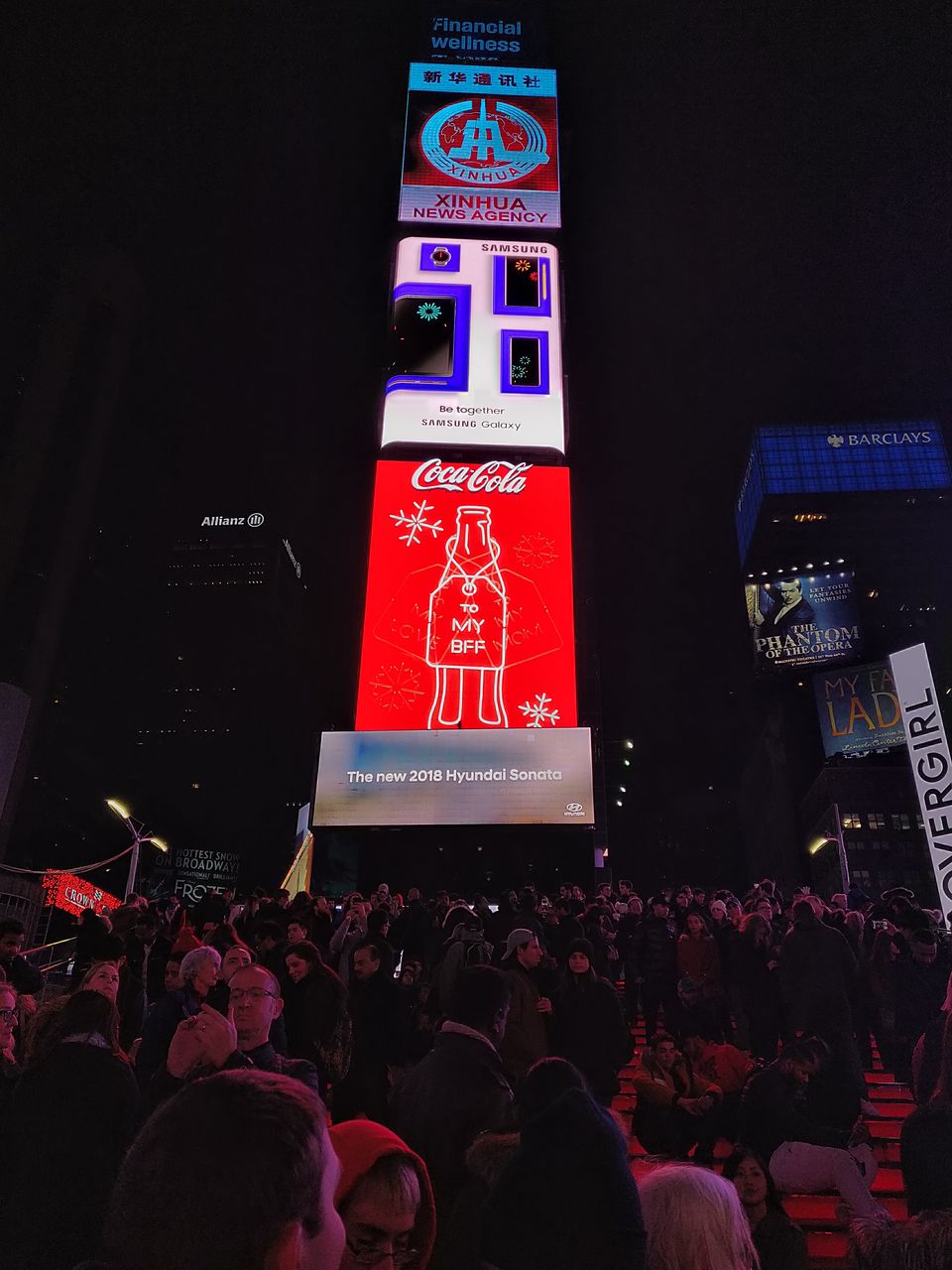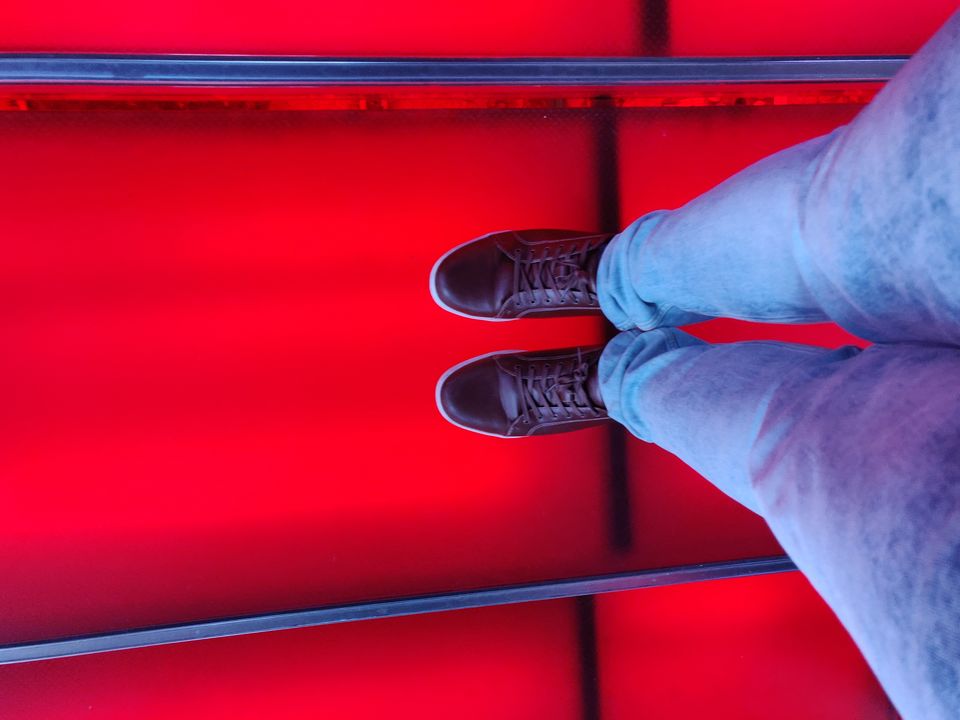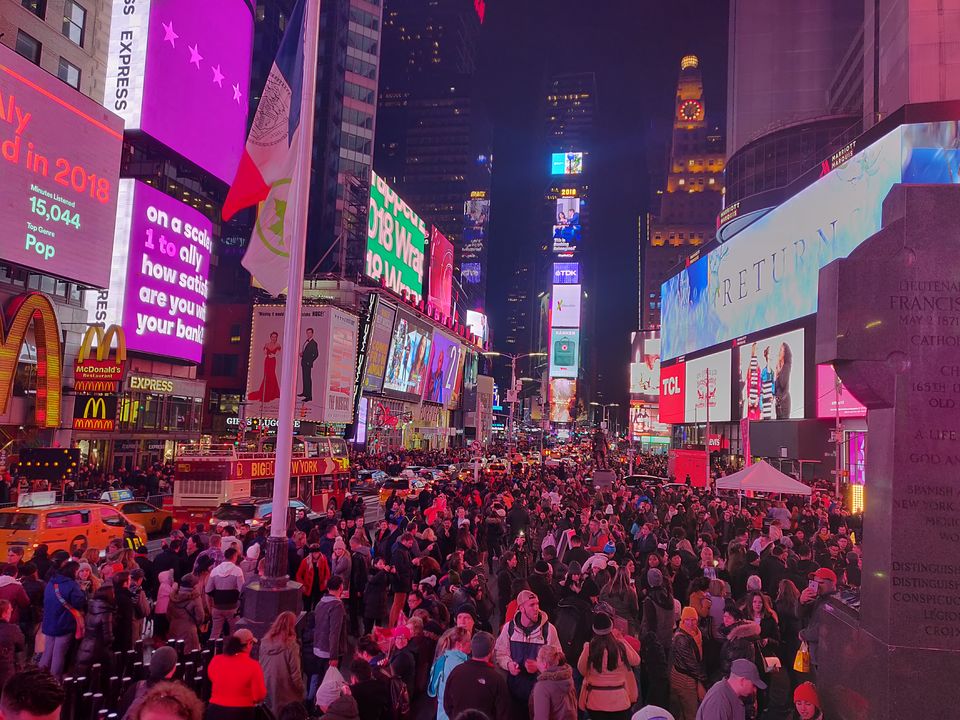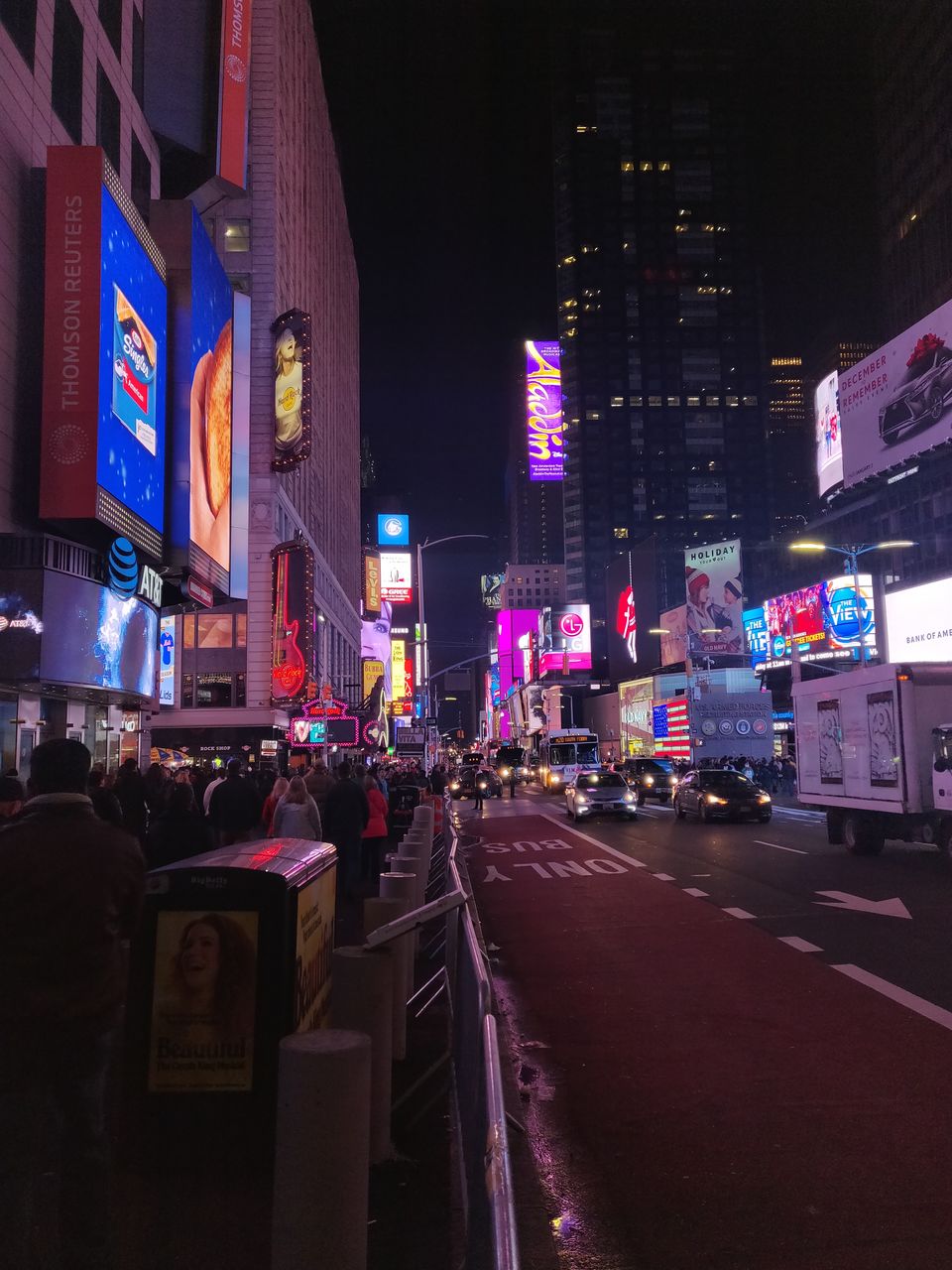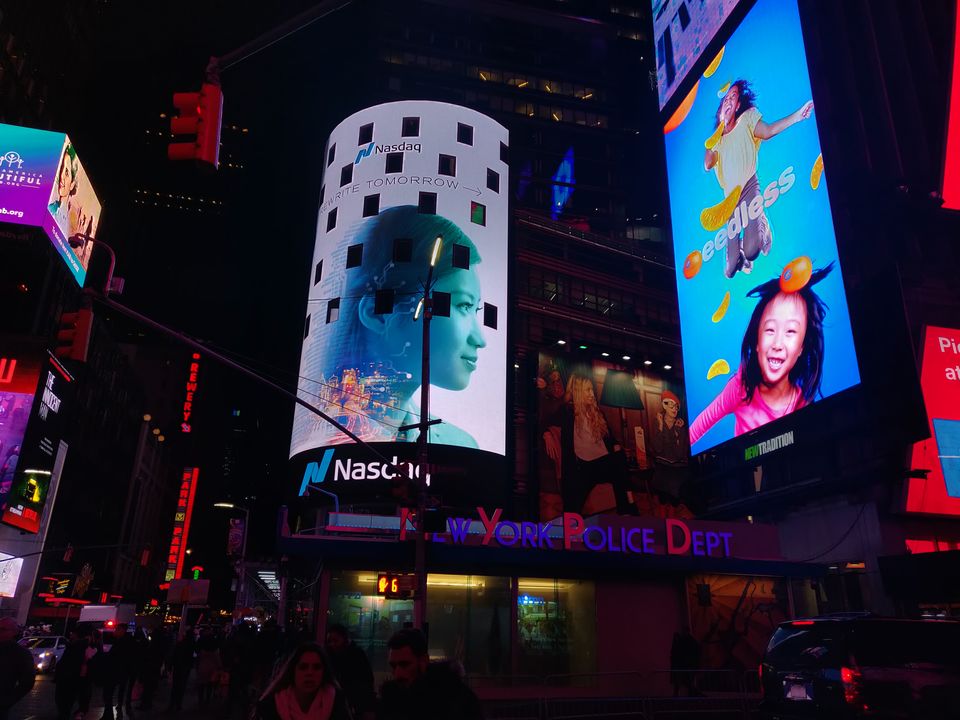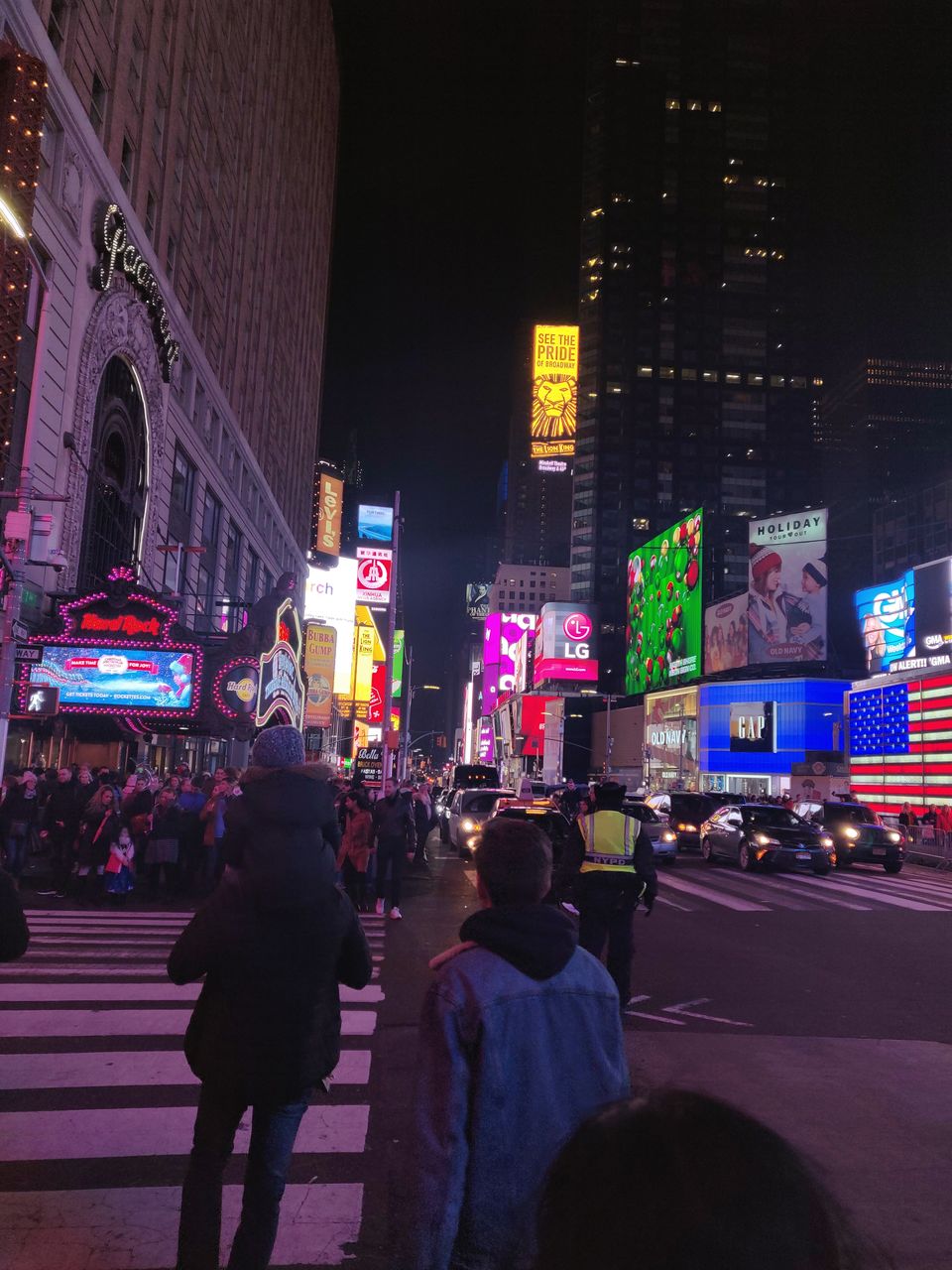 Then I took a walk to NYSE building. Since its a Christmas season I got a beautiful sight of huge Christmas tree. Ad you also get see the fearless girl statue.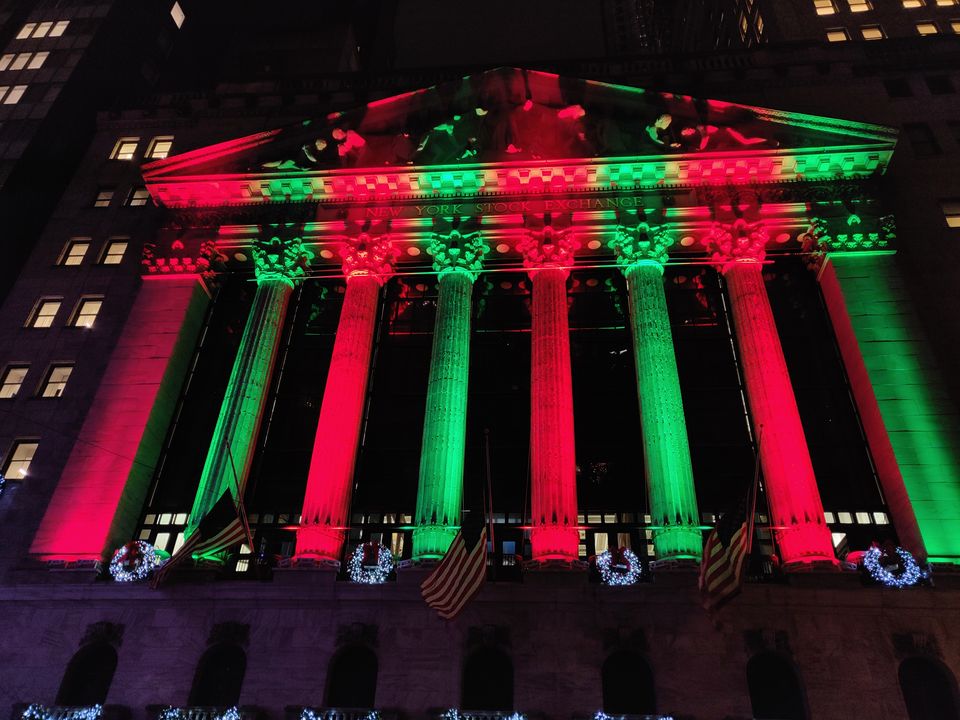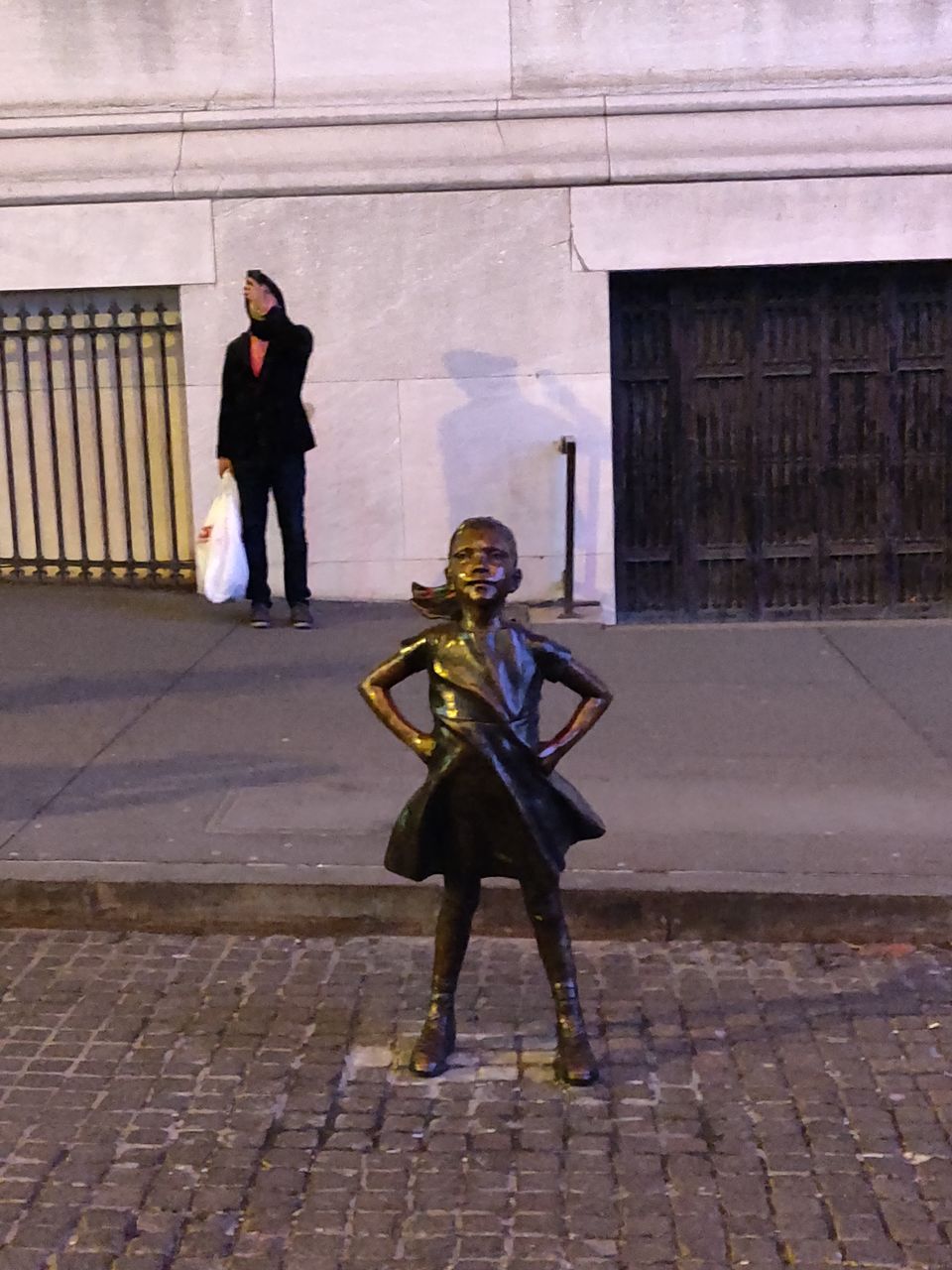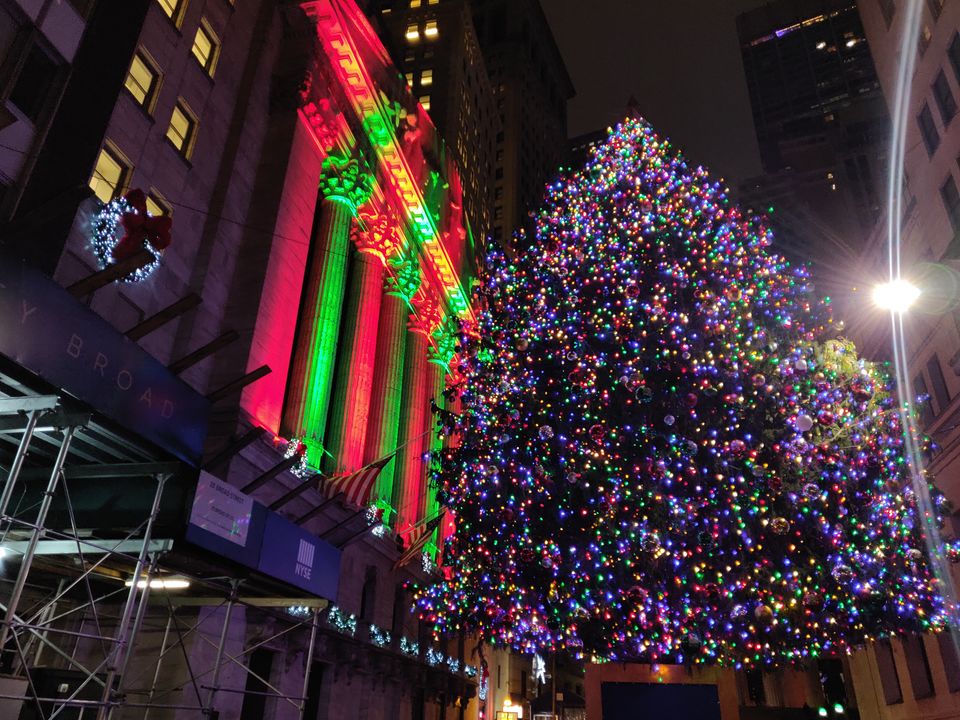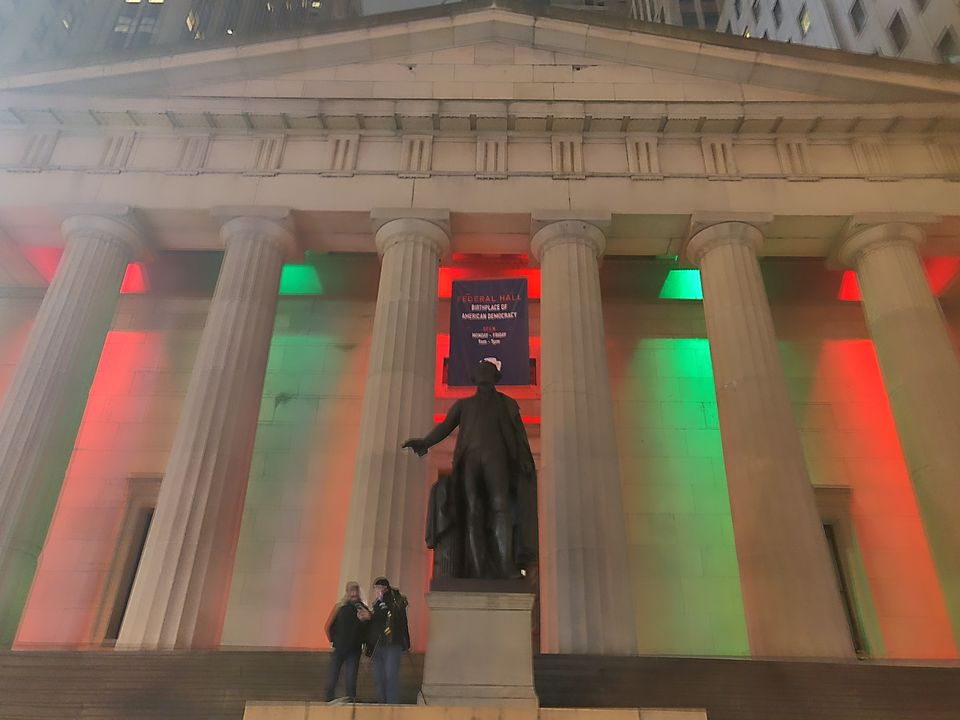 Here you can see a huge red cube sculpture.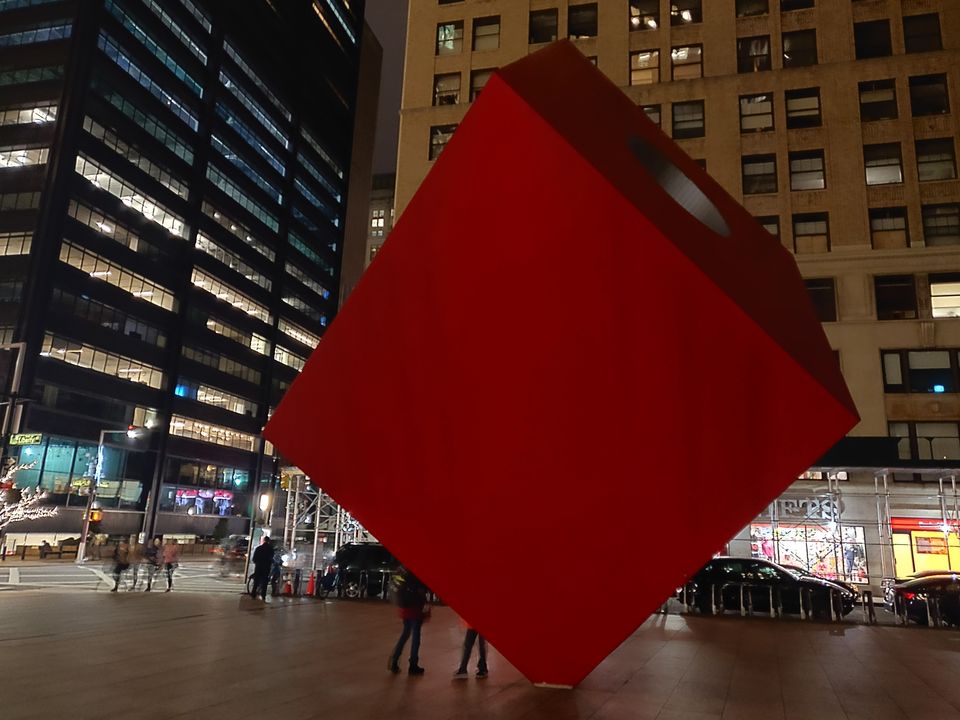 St. Patrick's Cathedral. The Cathedral of St. Patrick is a decorated Neo-Gothic-style Roman Catholic cathedral church in the United States and a prominent landmark of New York City.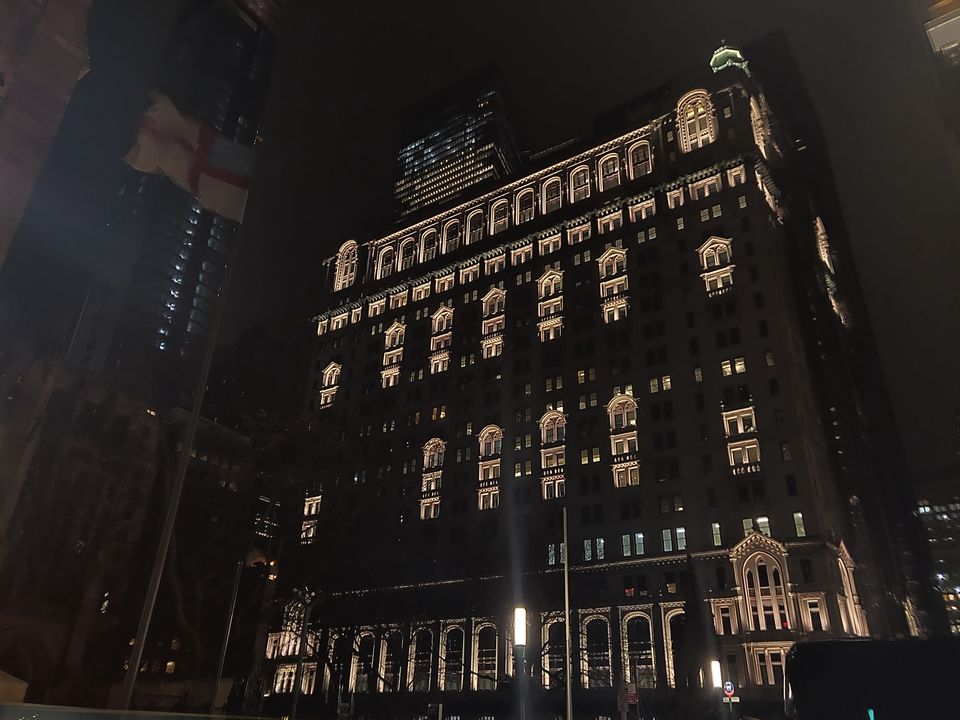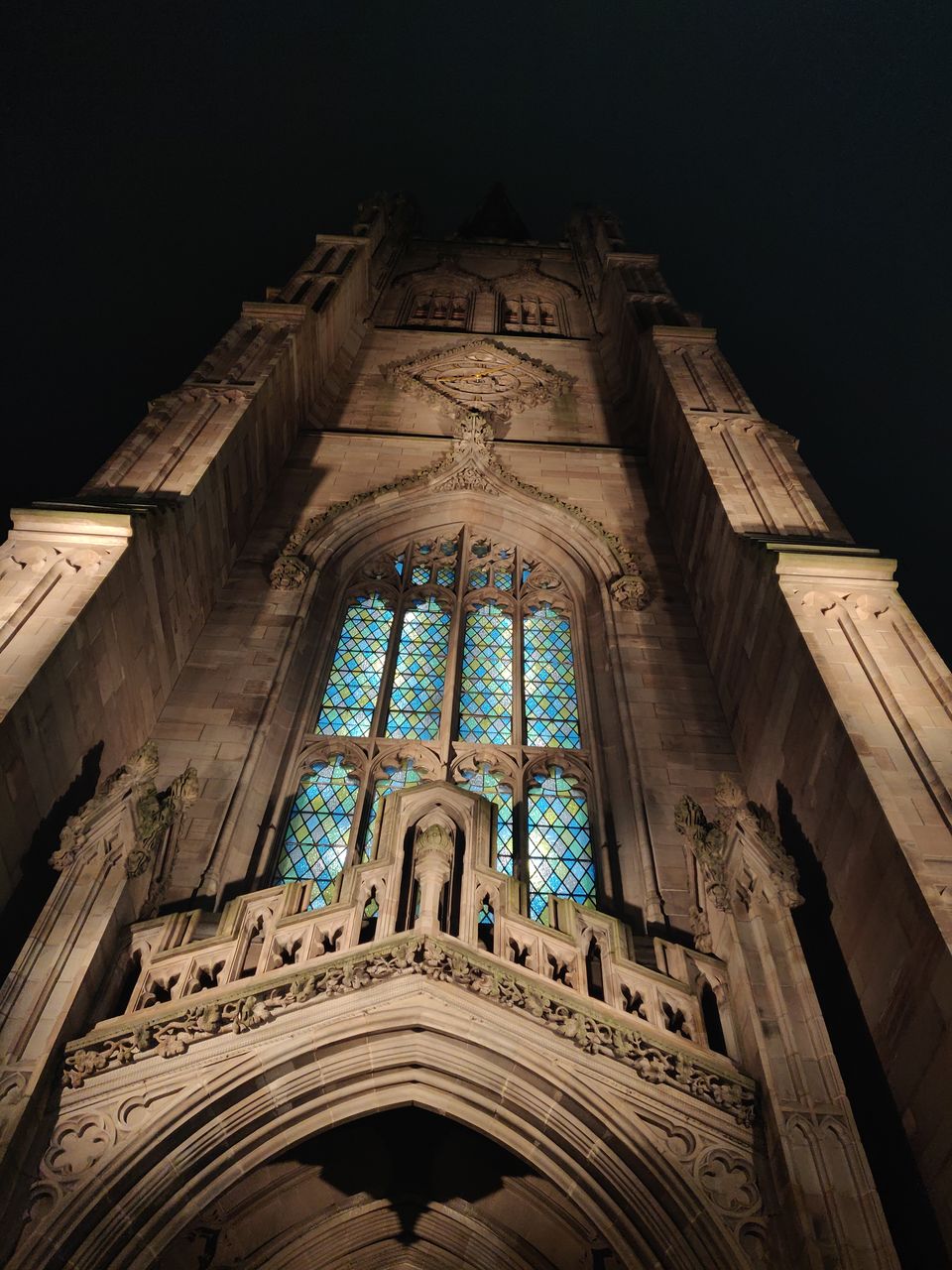 The day tow starts with the trip planned to visit the Statue of liberty. To our luck the weather was bad at it made it easy for us to make the trip to the island. There was no line and we almost boarded the ferry immediately.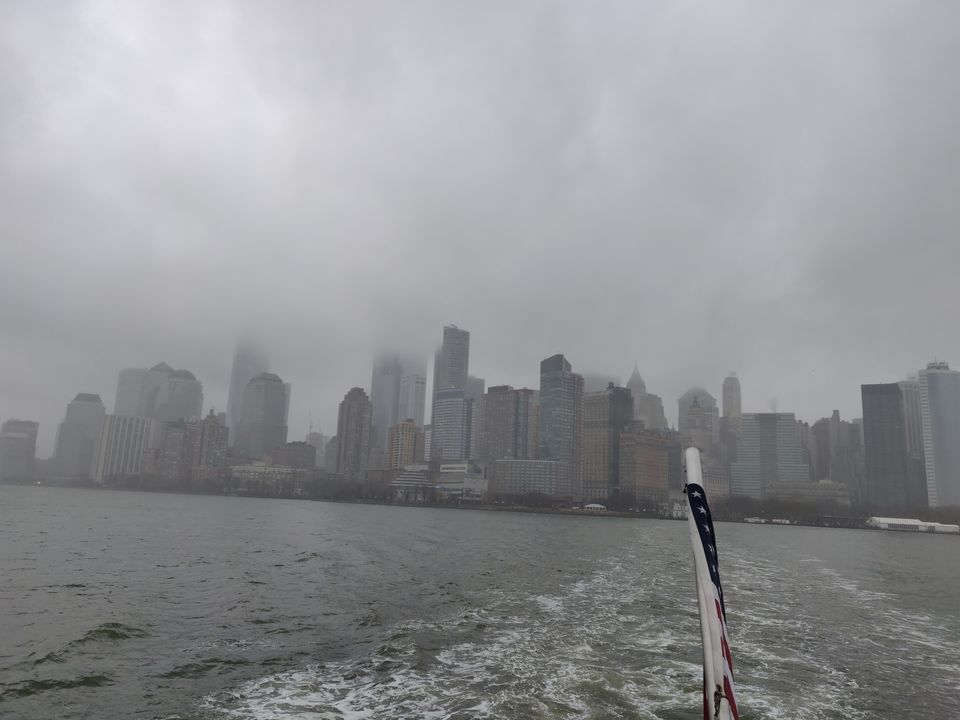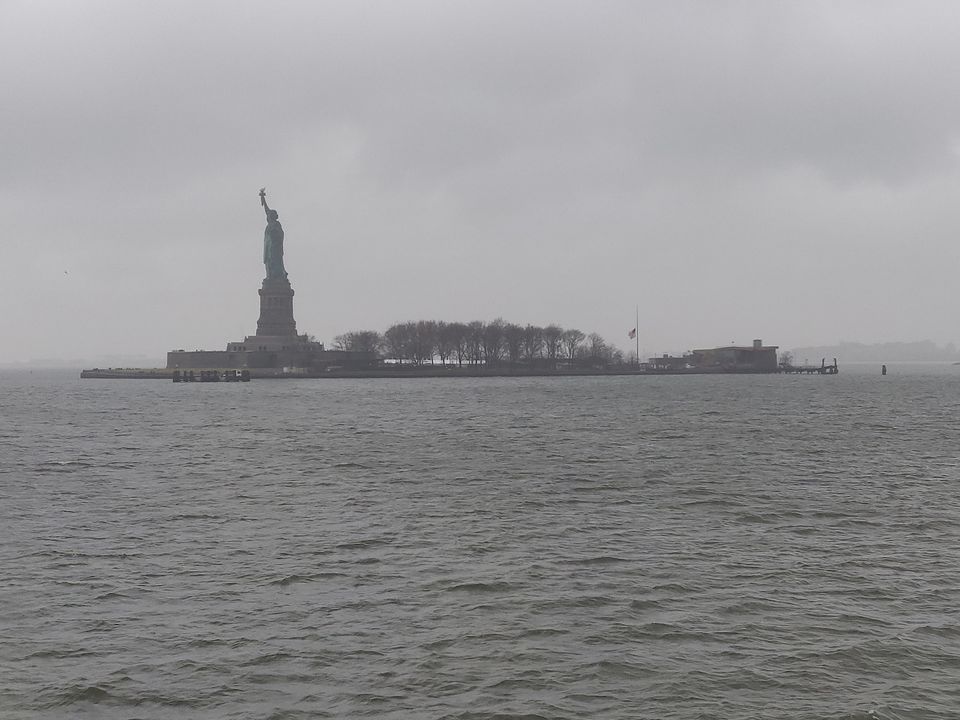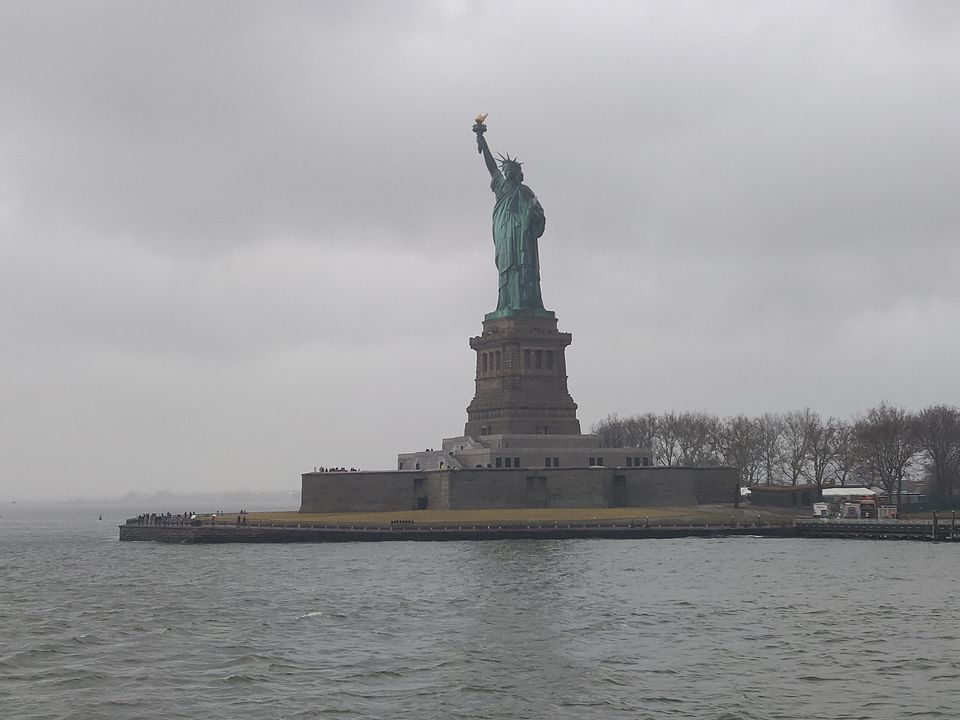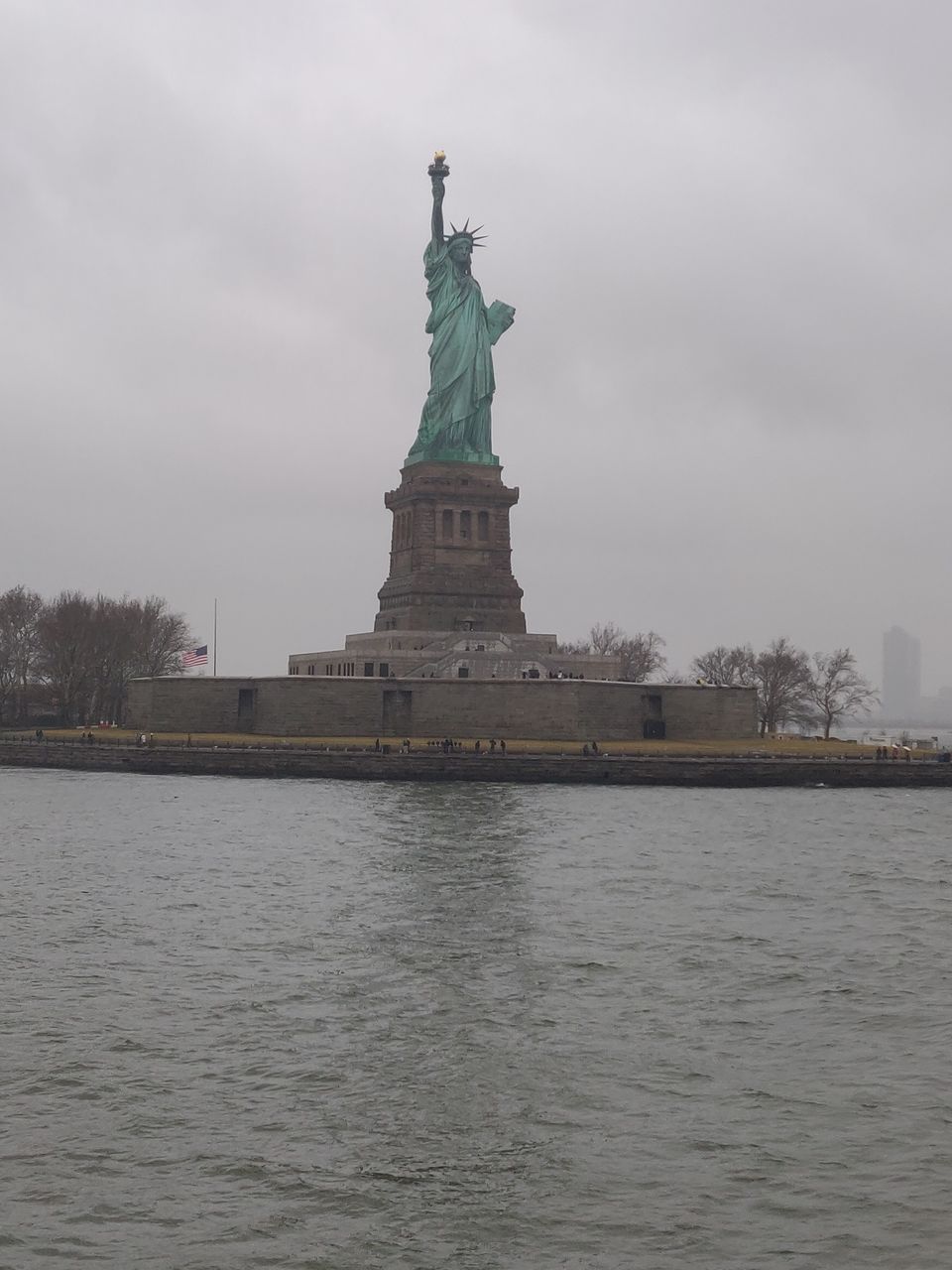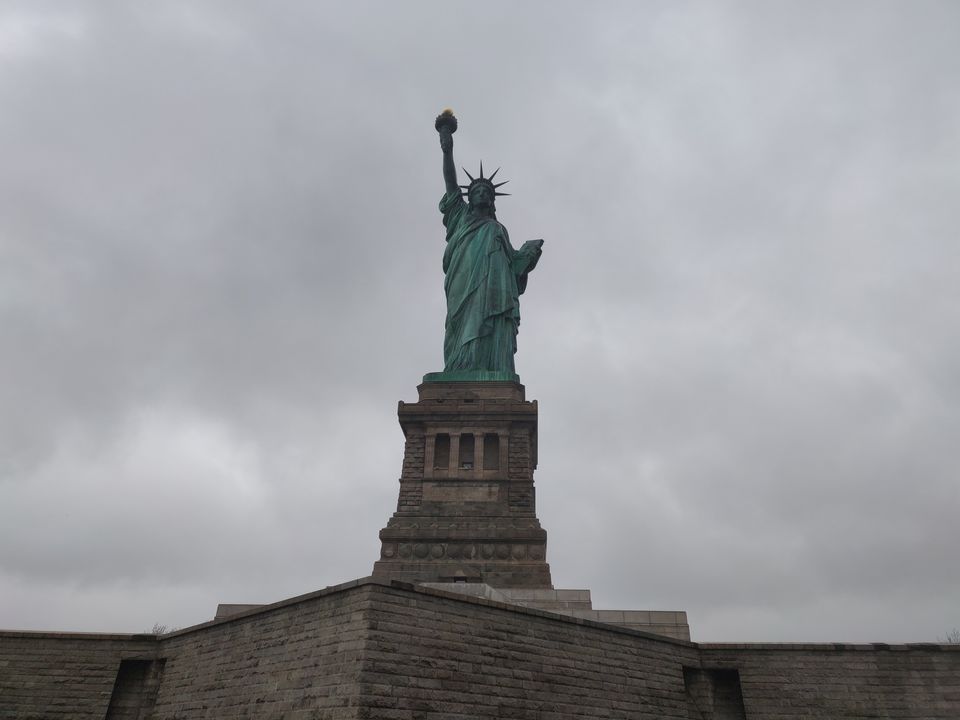 Ellis Island, in Upper New York Bay, was the gateway for over 12 million immigrants to the U.S. as the United States' busiest immigrant inspection station for over 60 years from 1892 until 1954.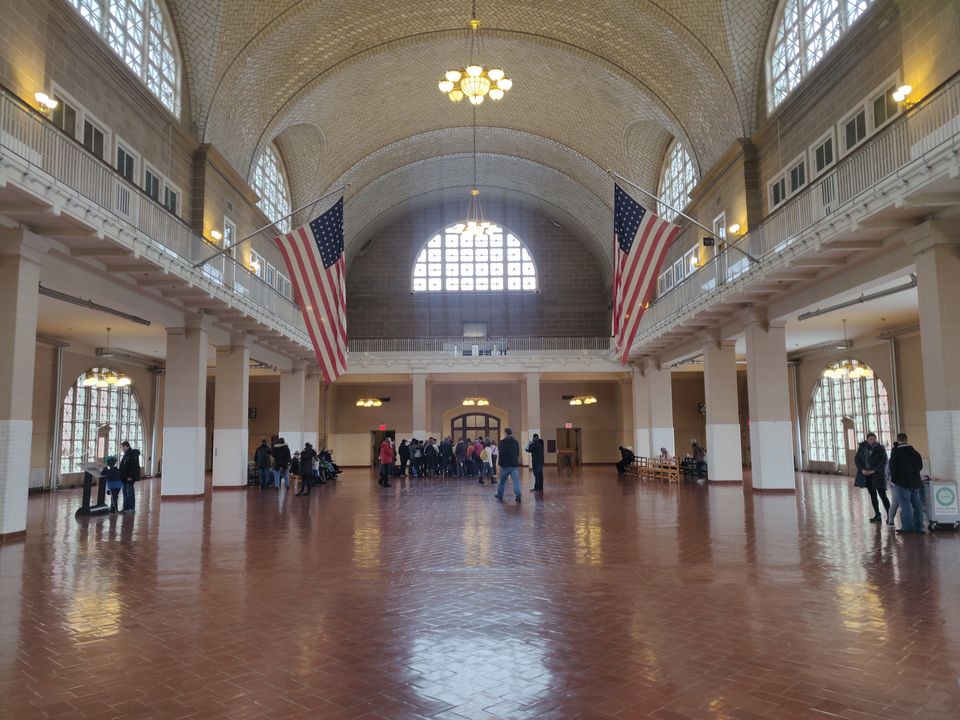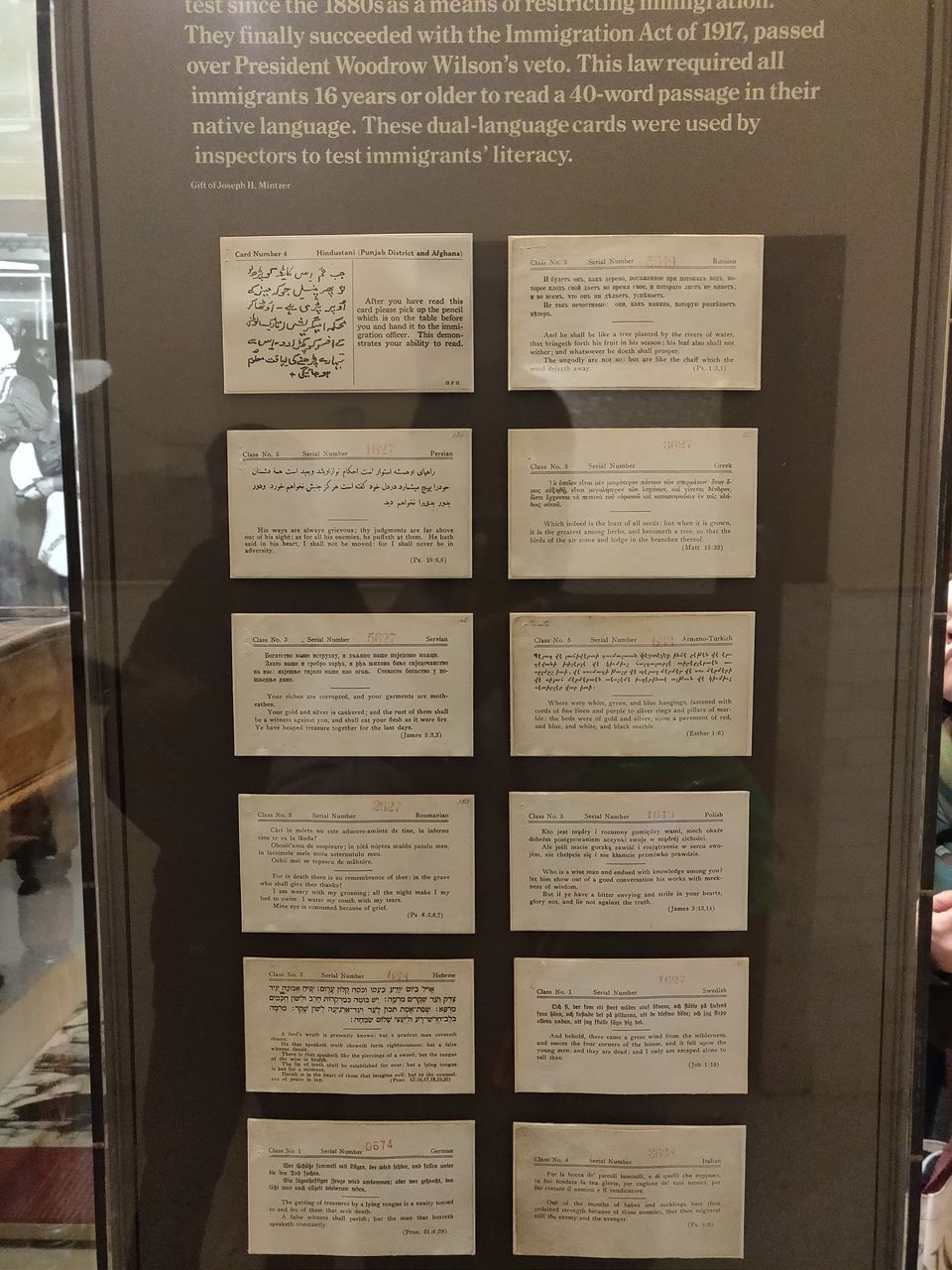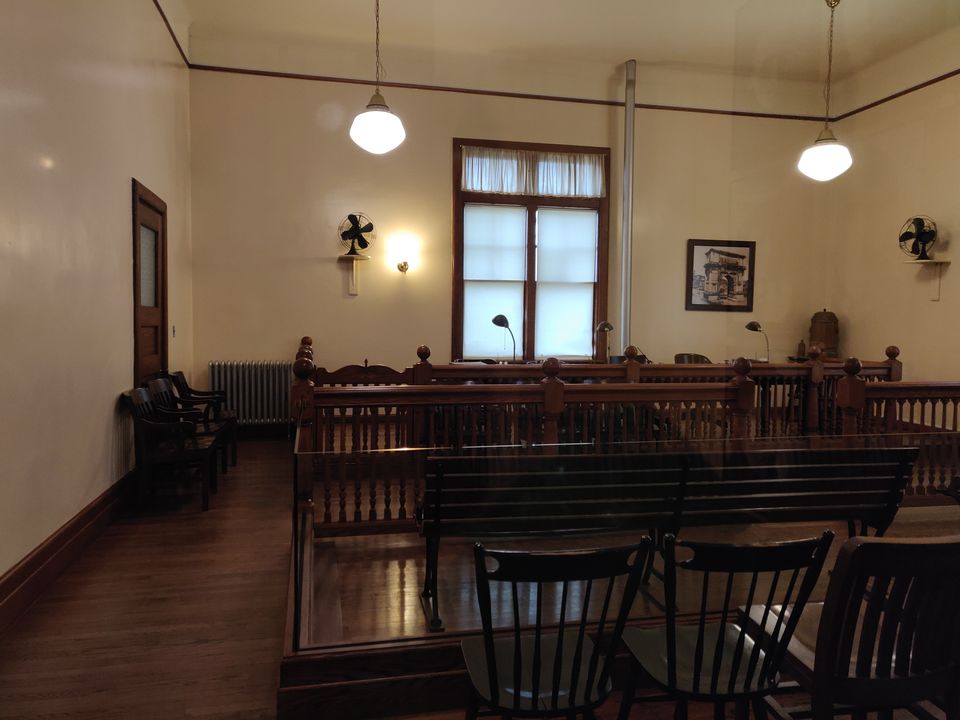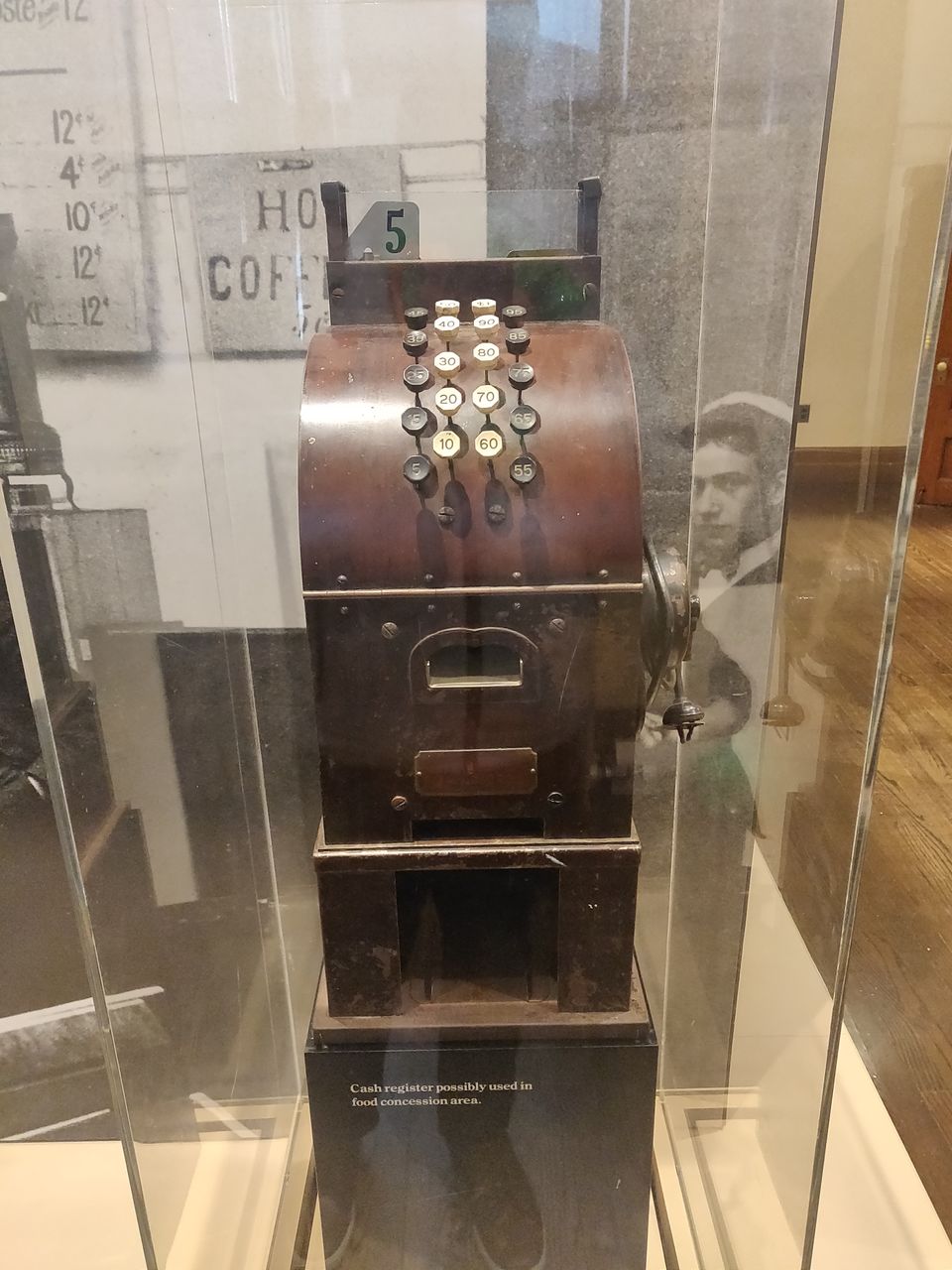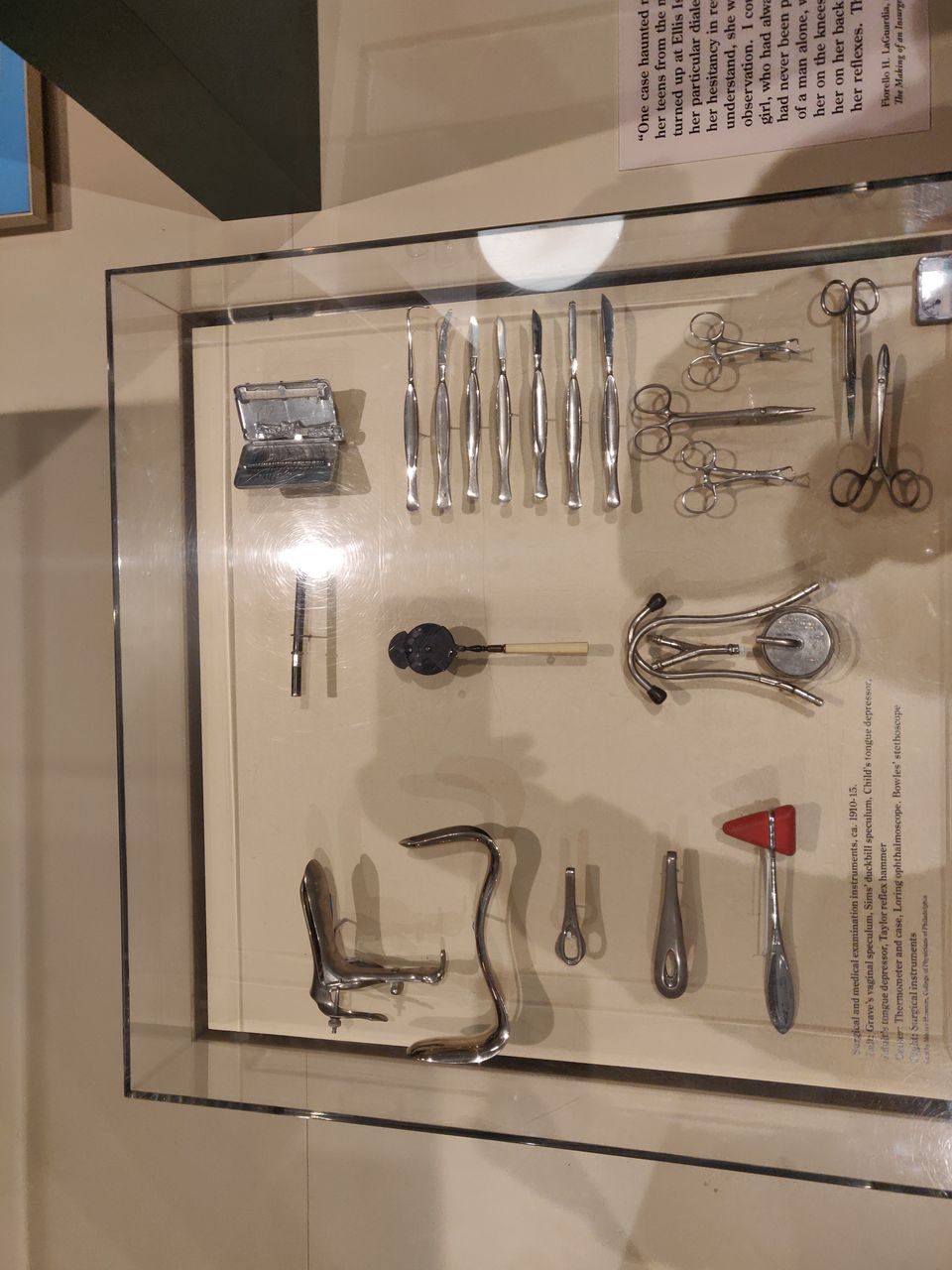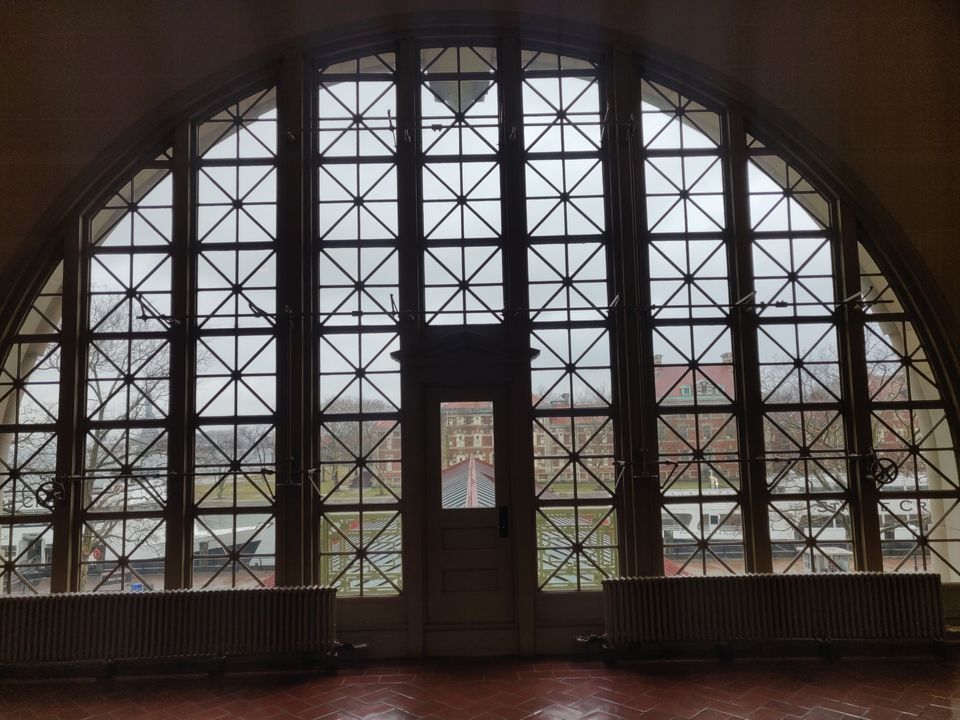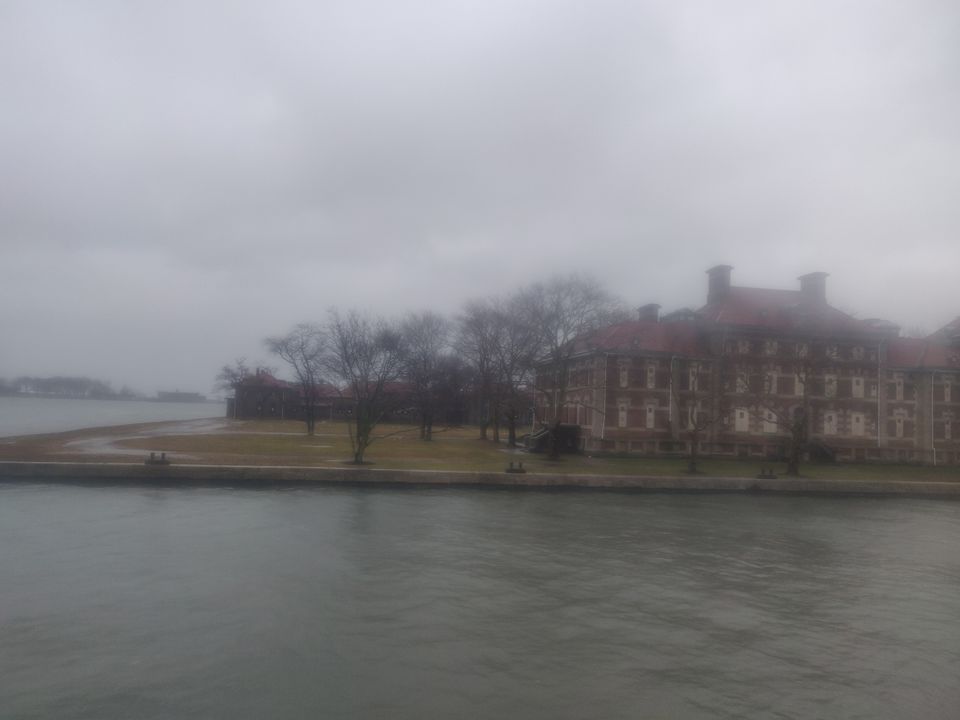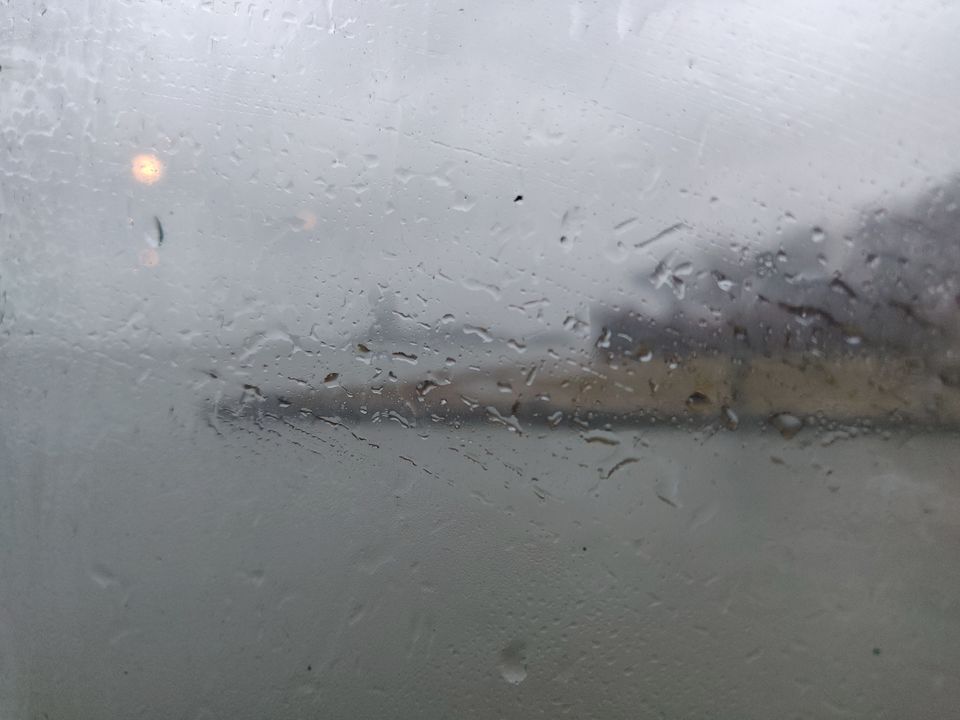 To its name this place stands with theater all around you.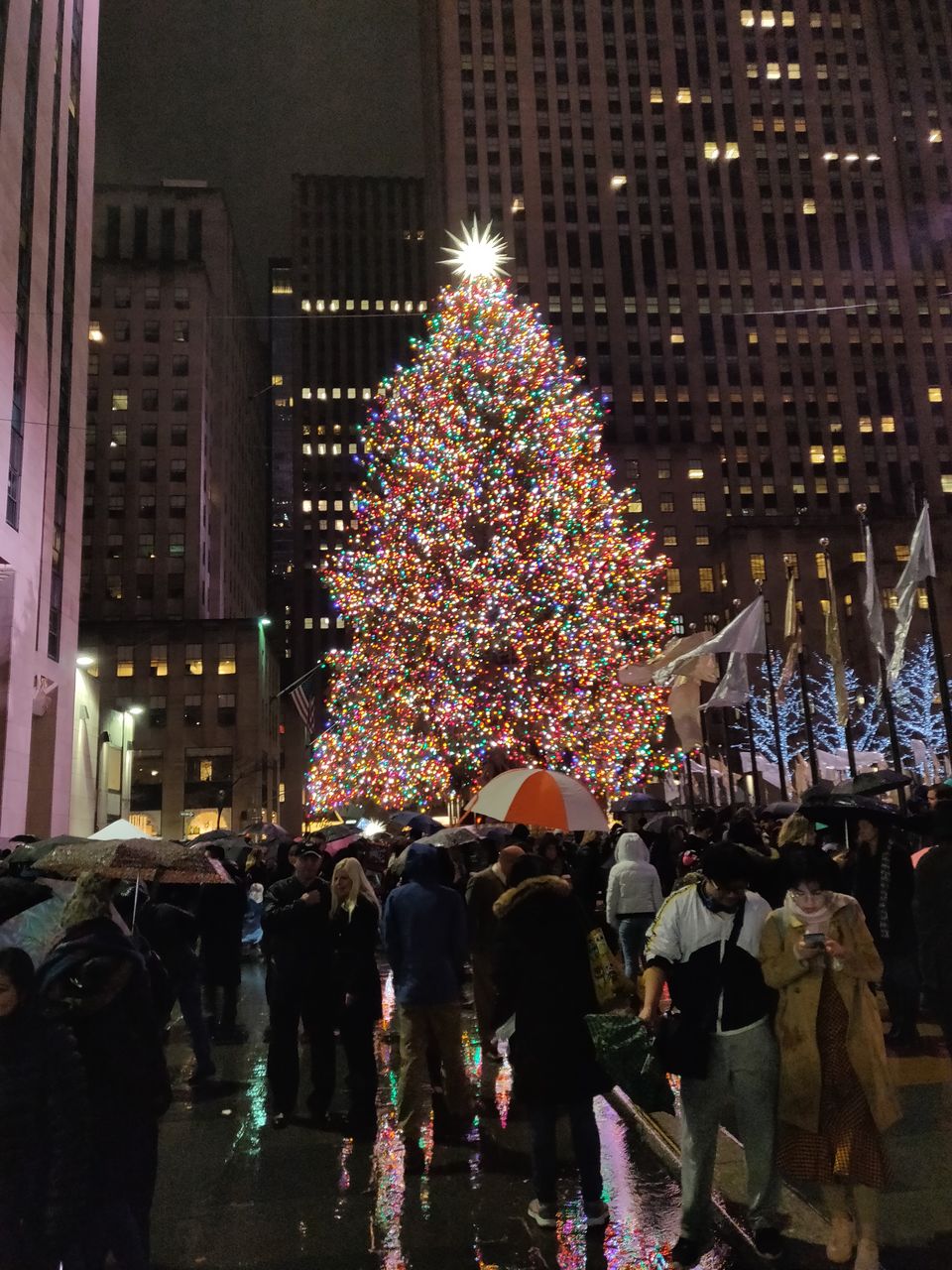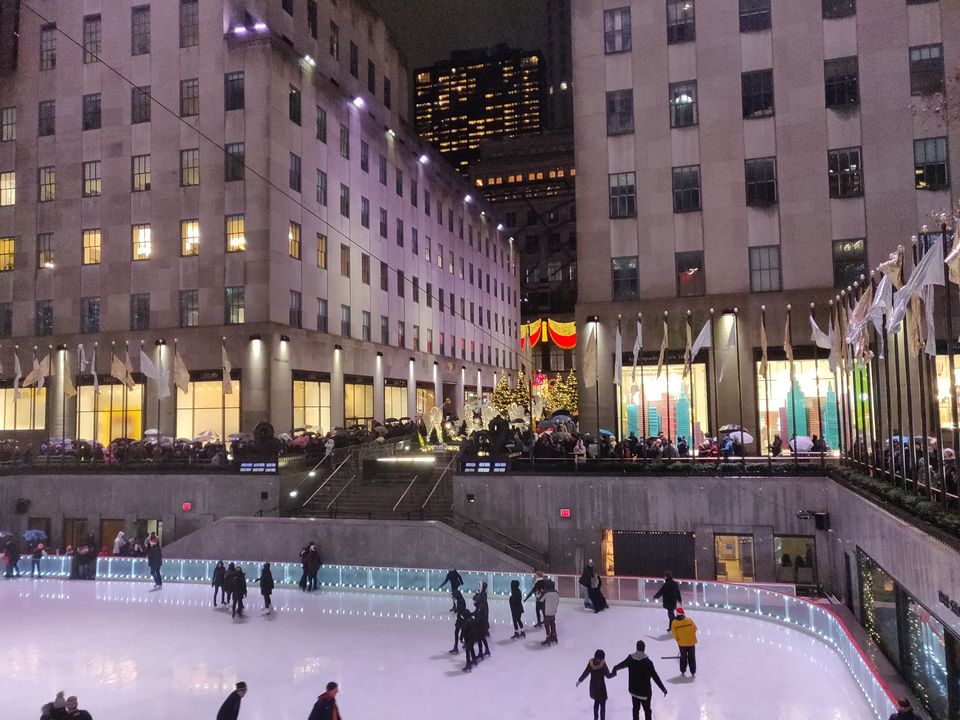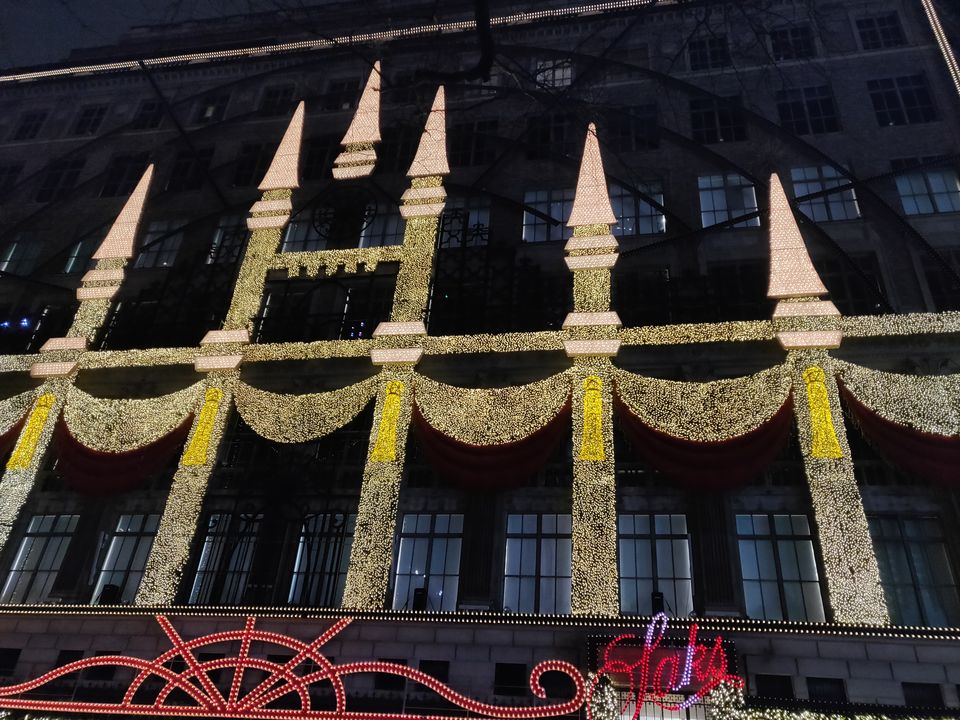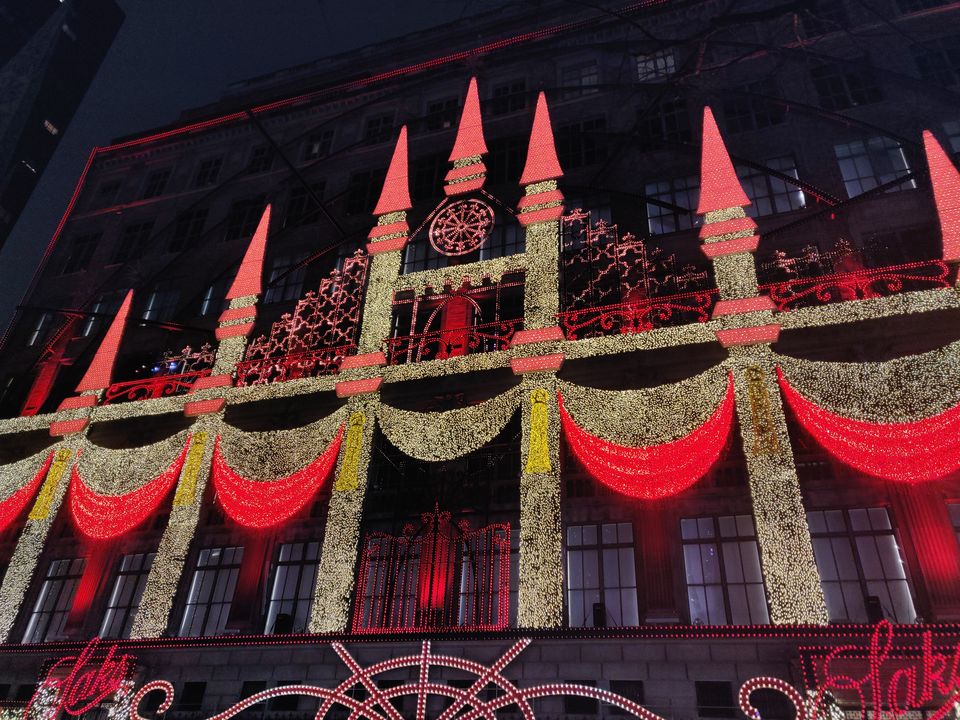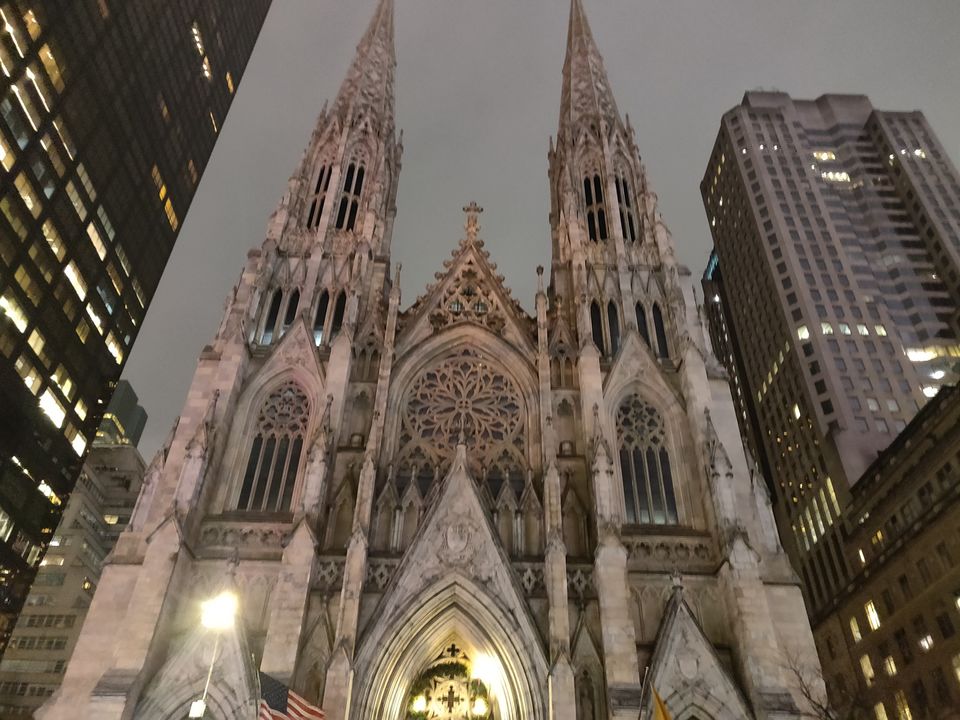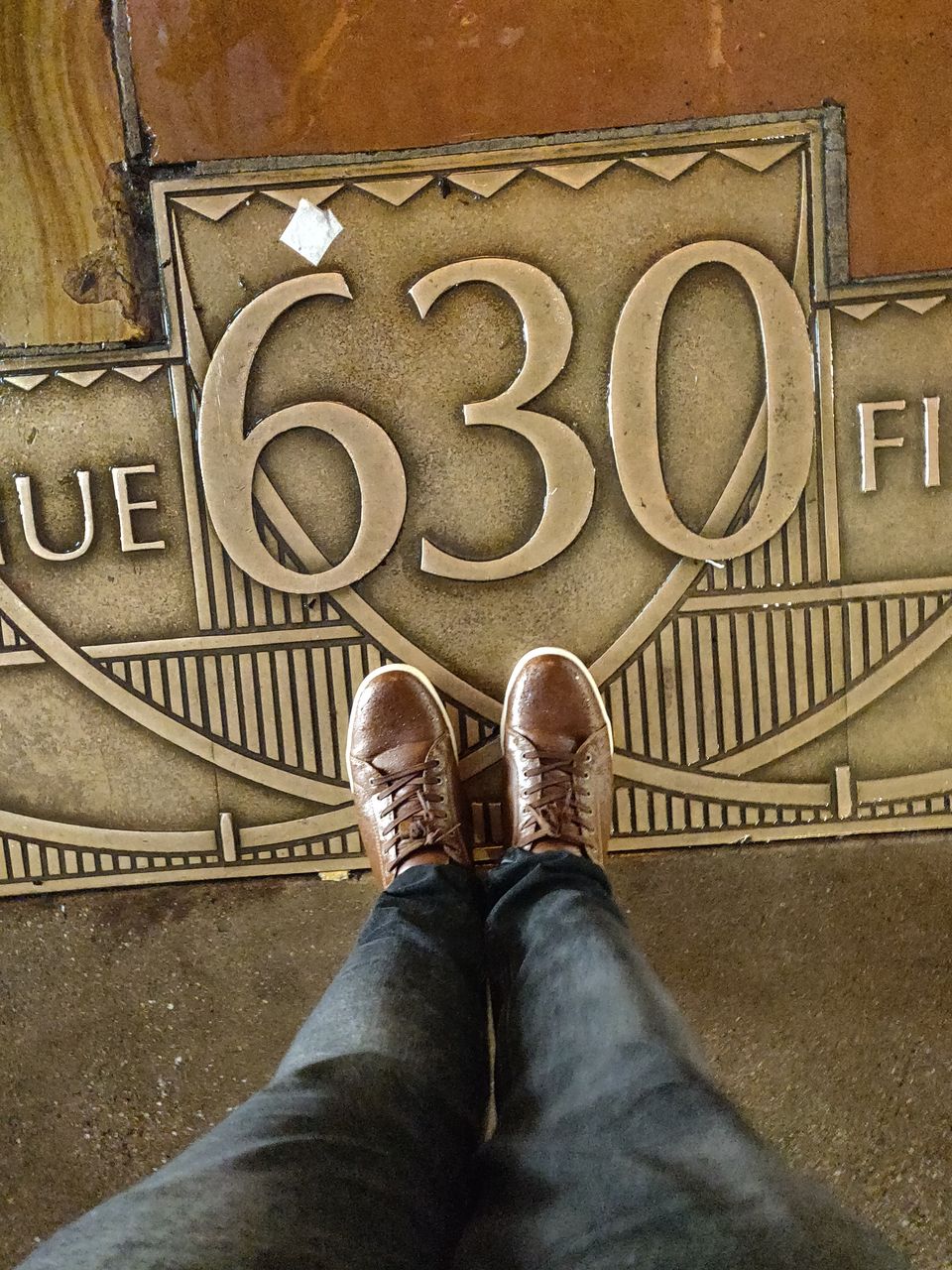 Another icon of United States. The Empire State Building is a 102-story Art Deco skyscraper in Midtown Manhattan, New York City. Designed by Shreve, Lamb & Harmon and completed in 1931, the building has a roof height of 1,250 feet and stands a total of 1,454 feet tall, including its antenna.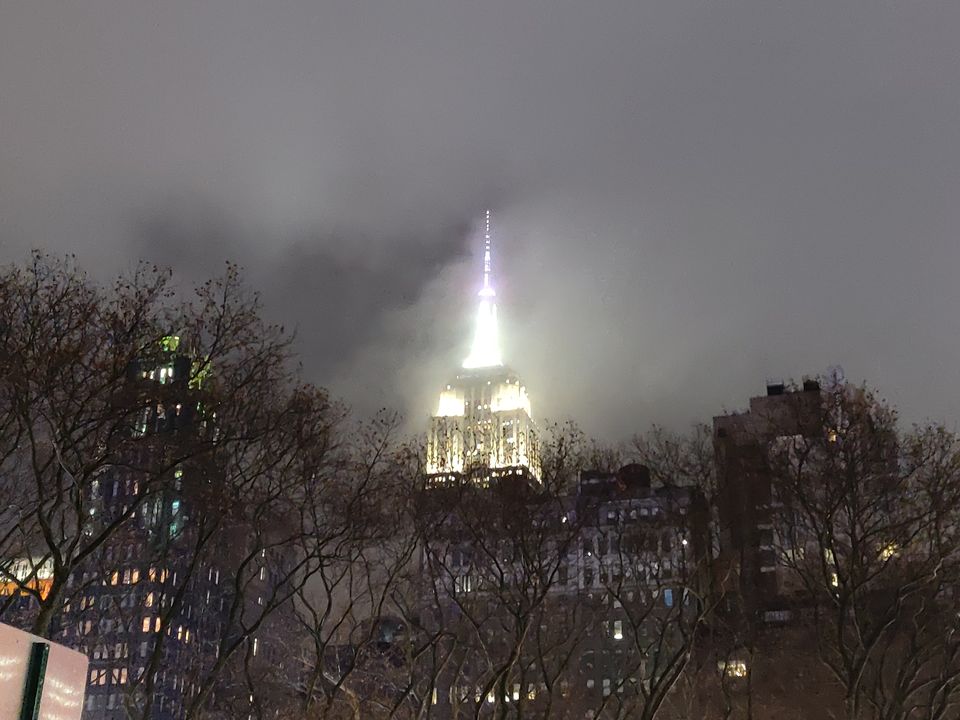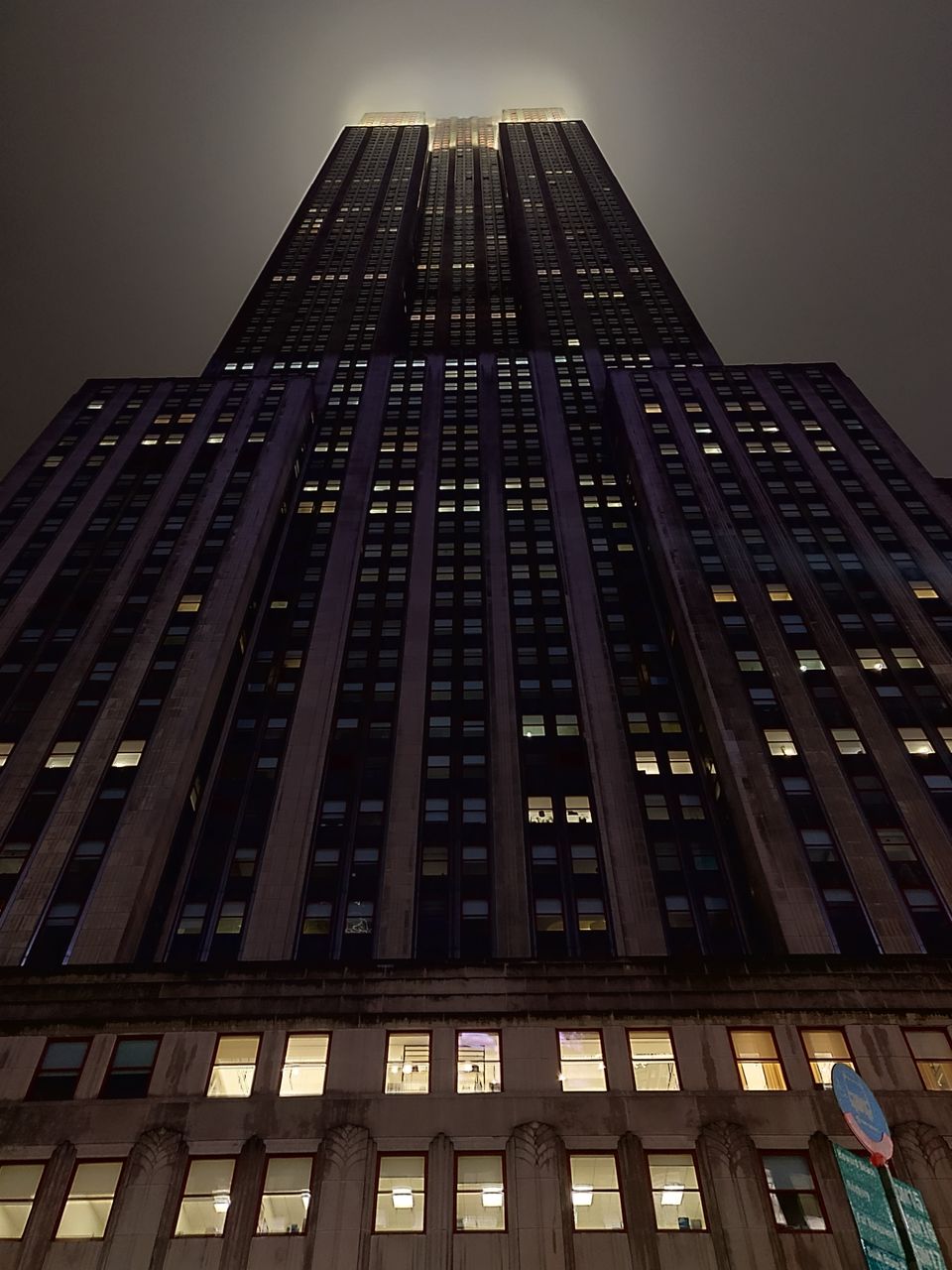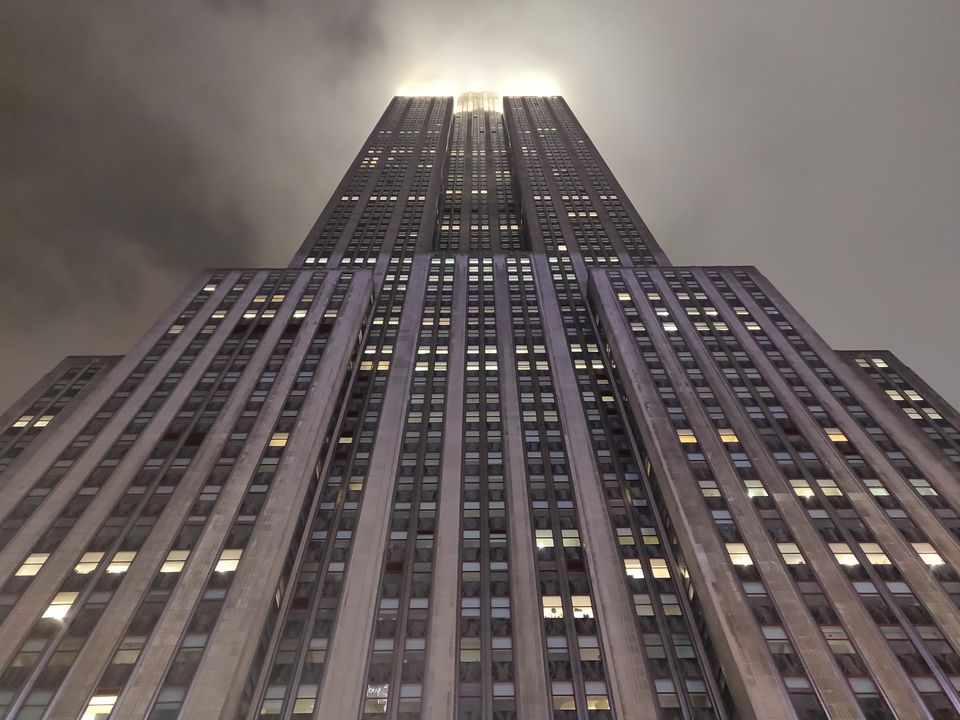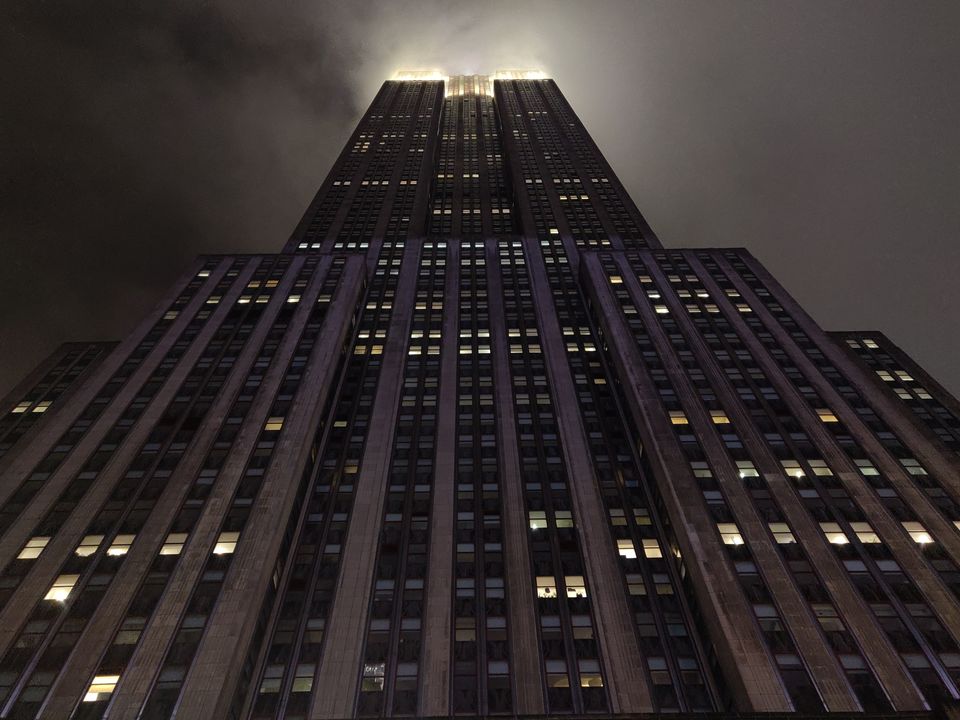 This time I waled the entire bridge from New York till Brooklyn. It was freezing weather with rain. it was 4 degree I can not literally feel my hands even with gloves on.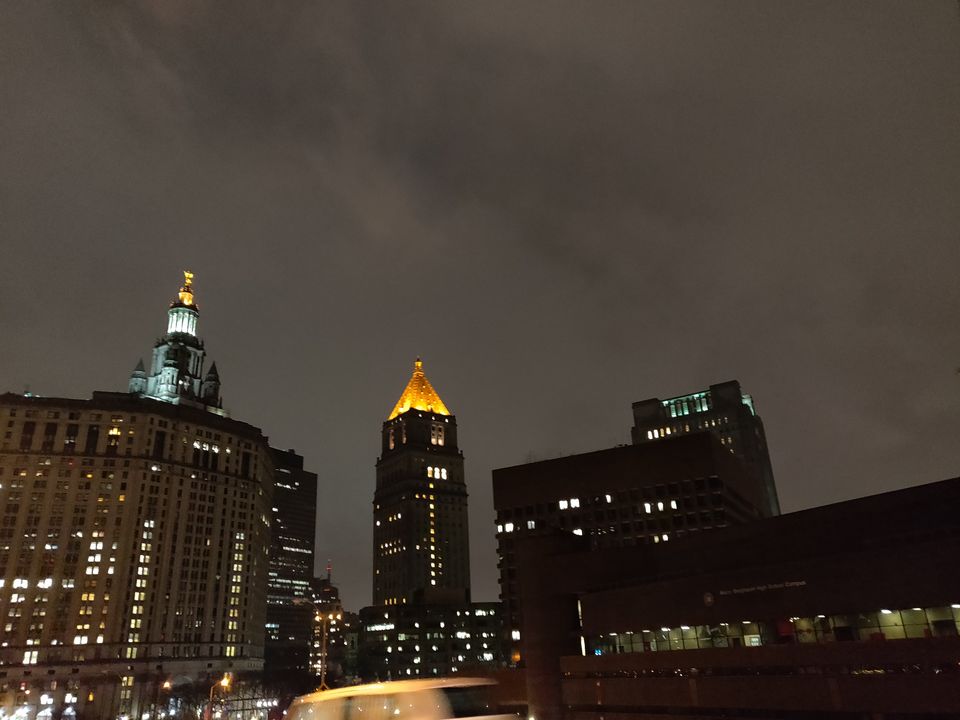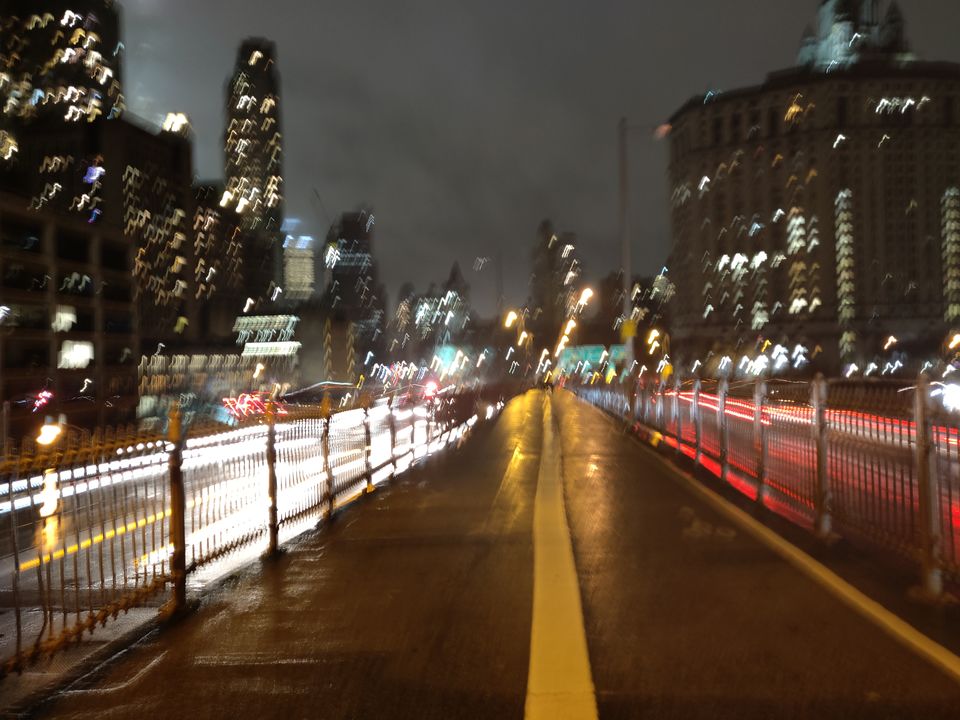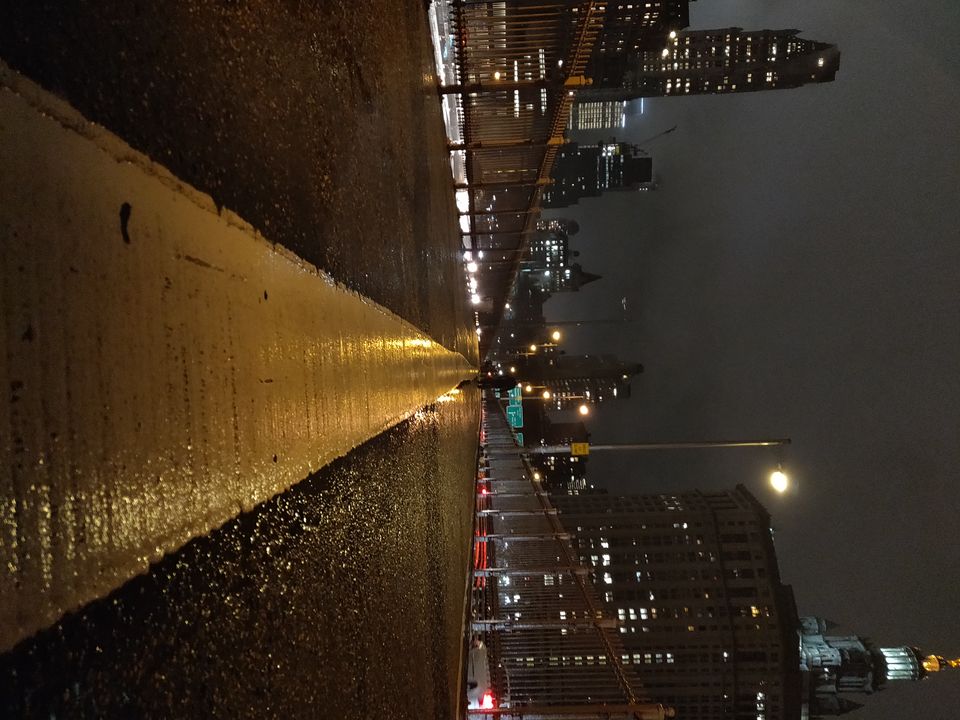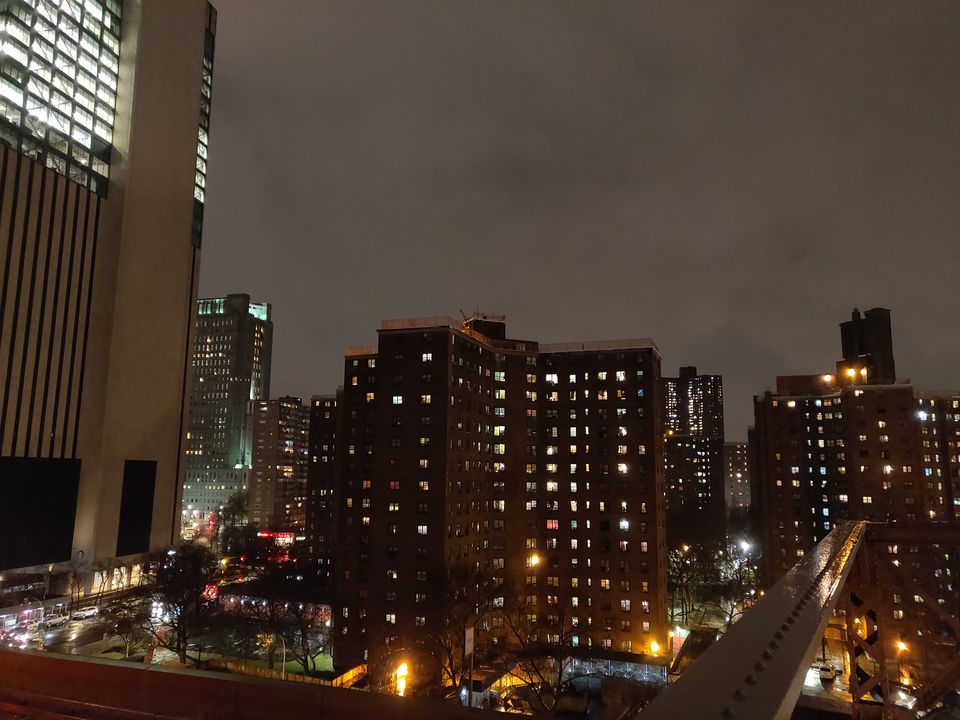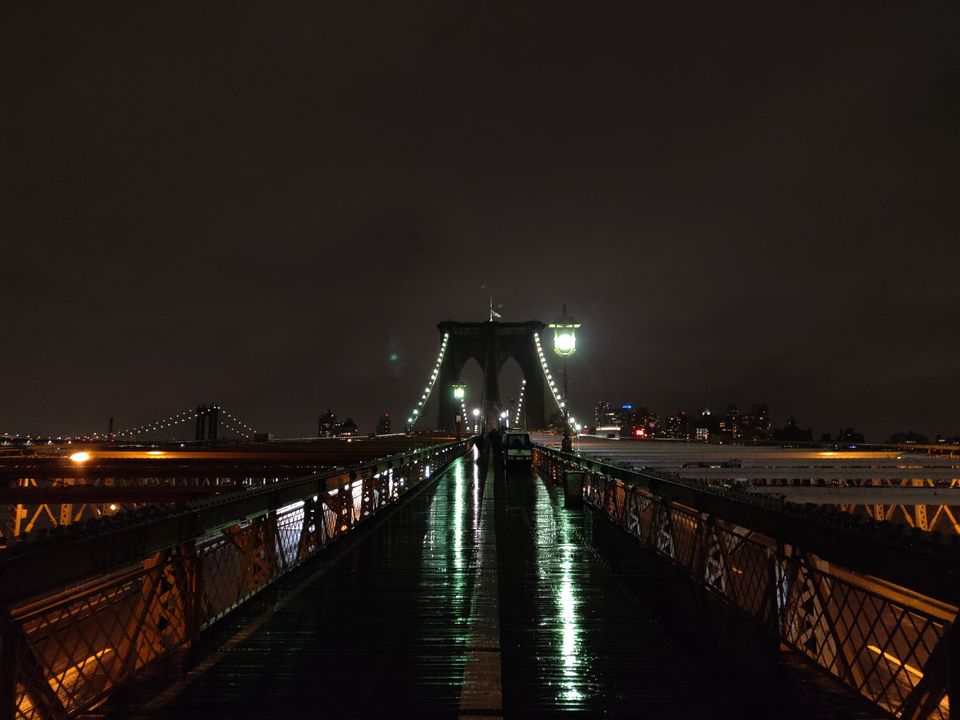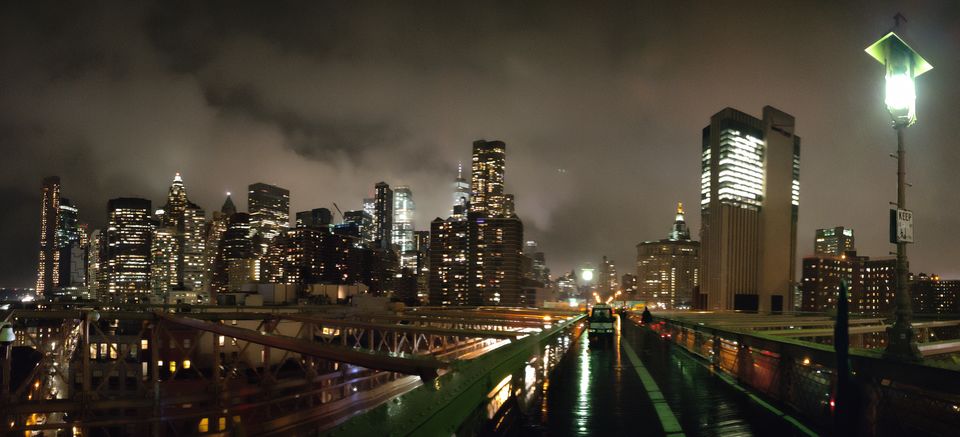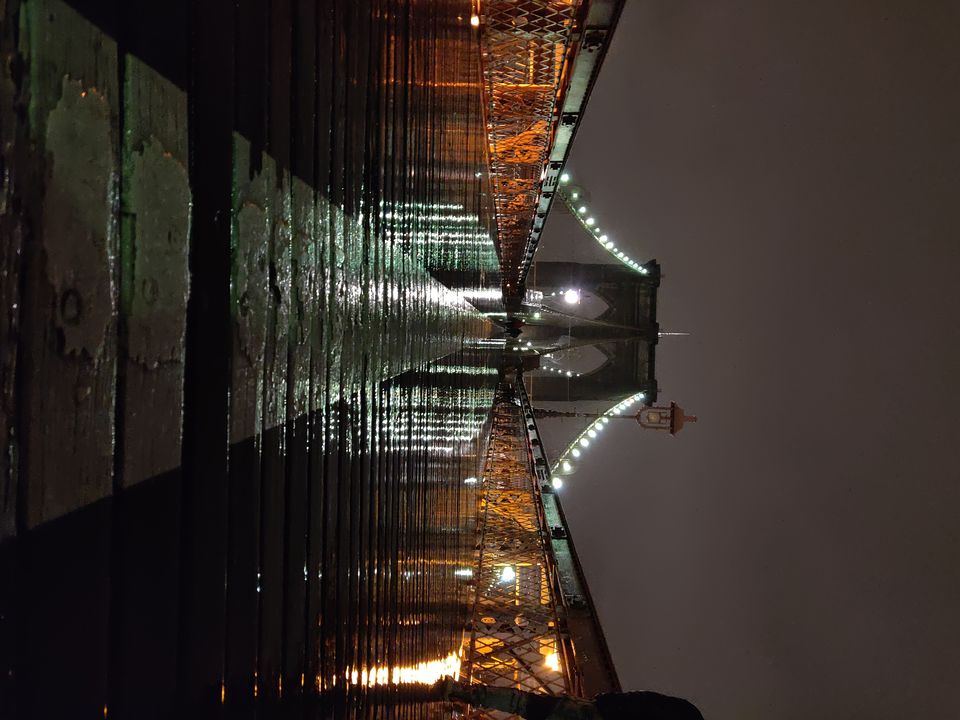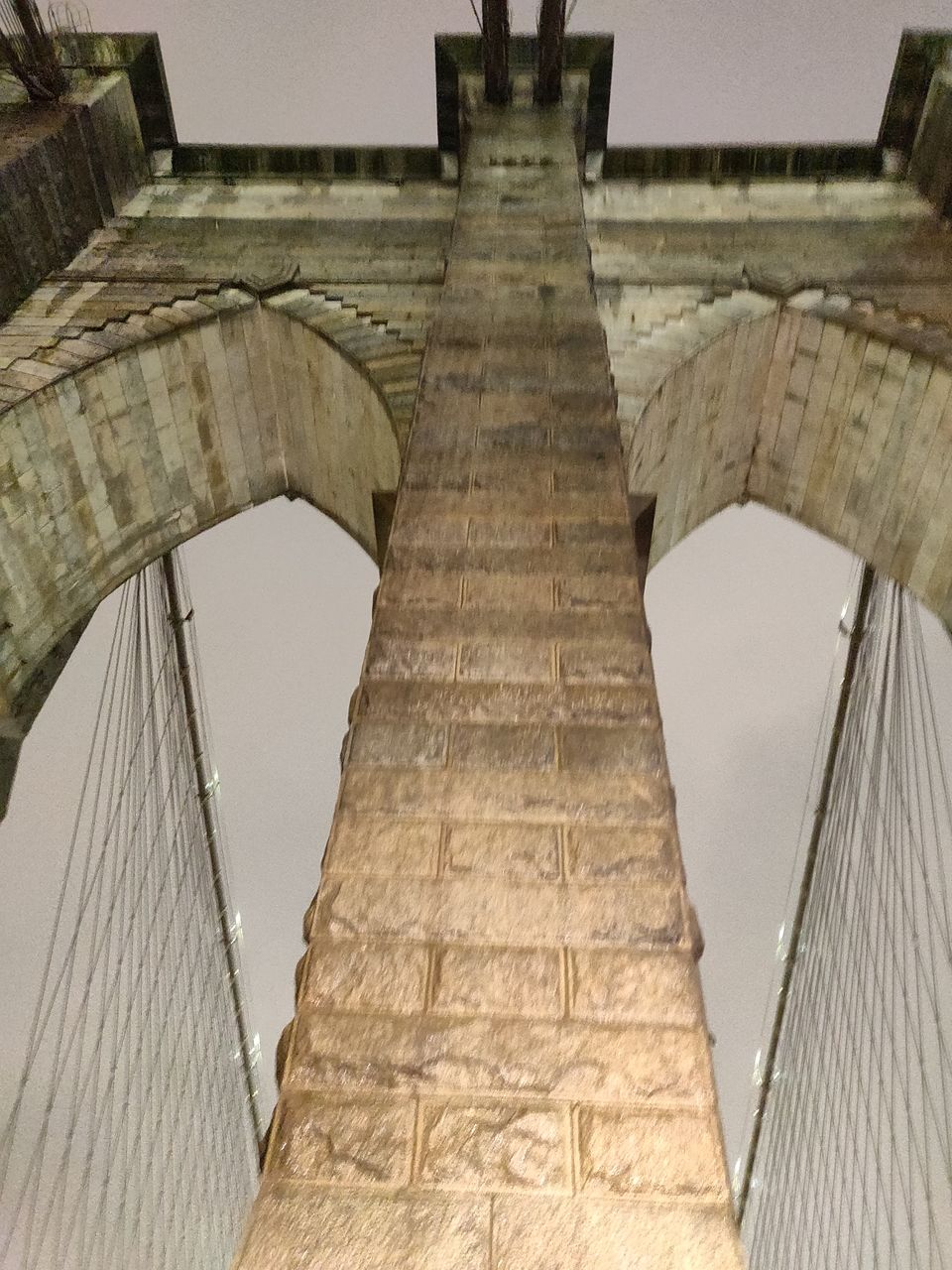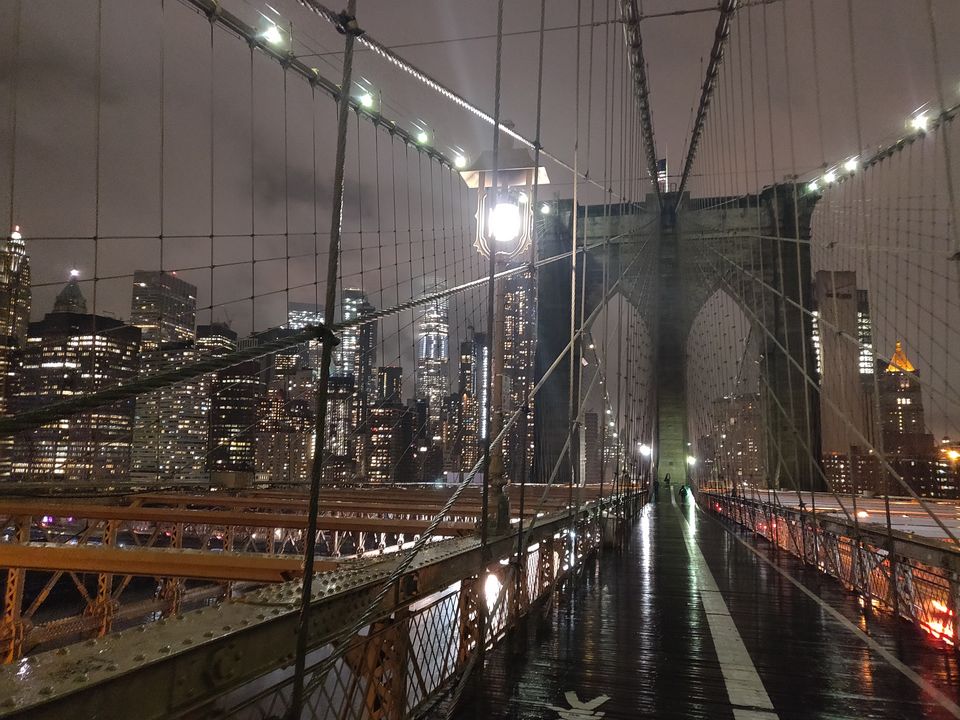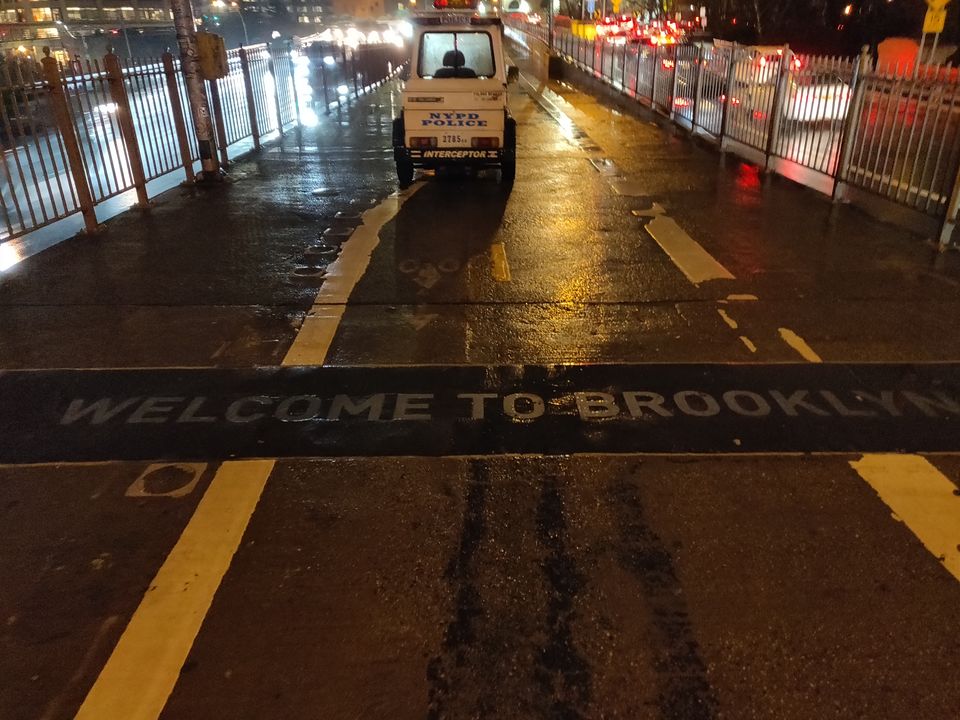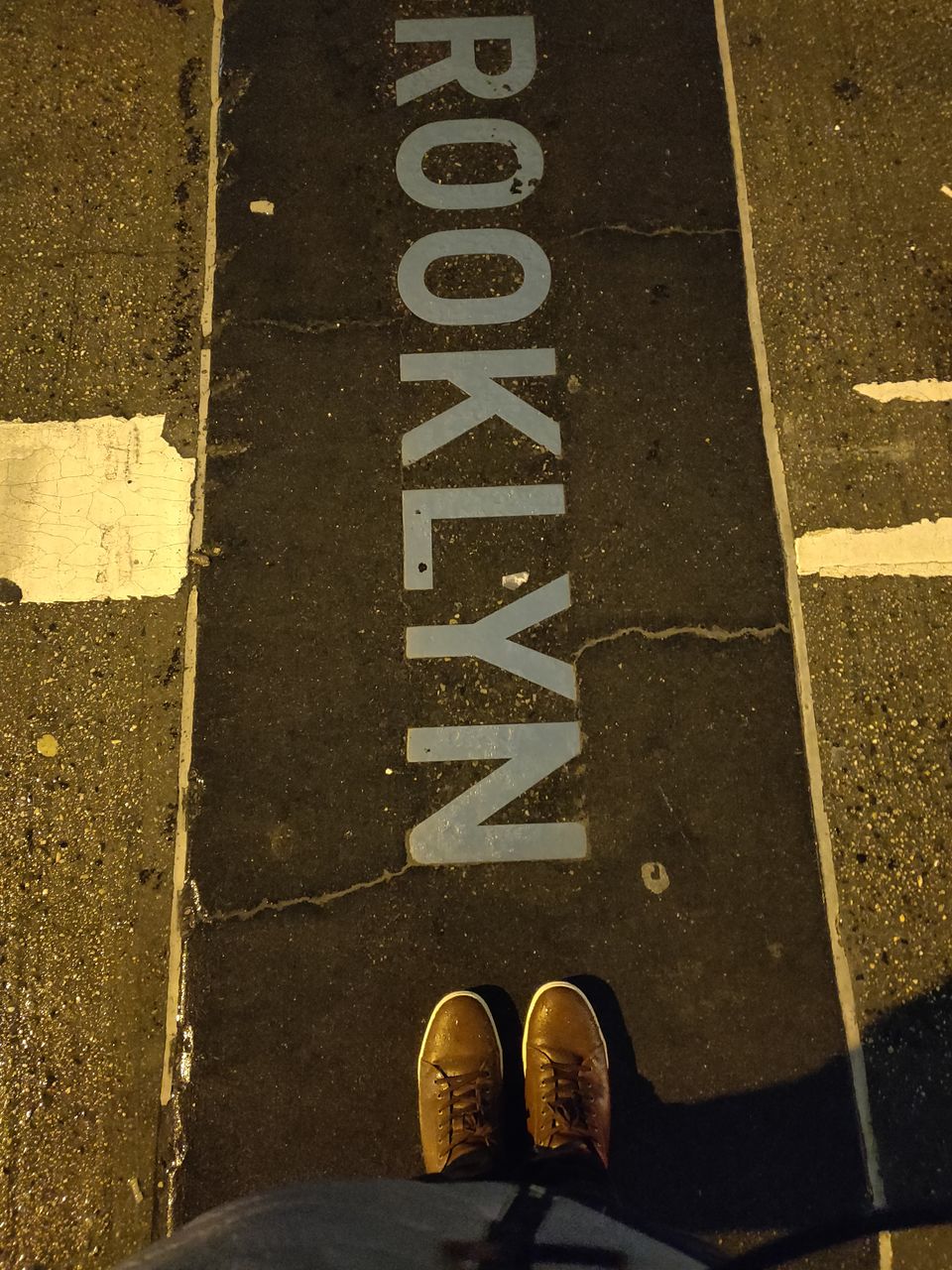 I went back again to times square before leaving home and luckily I saw the live snow fall for the first time in my life. With all the things happened on this trip this will remain as the best.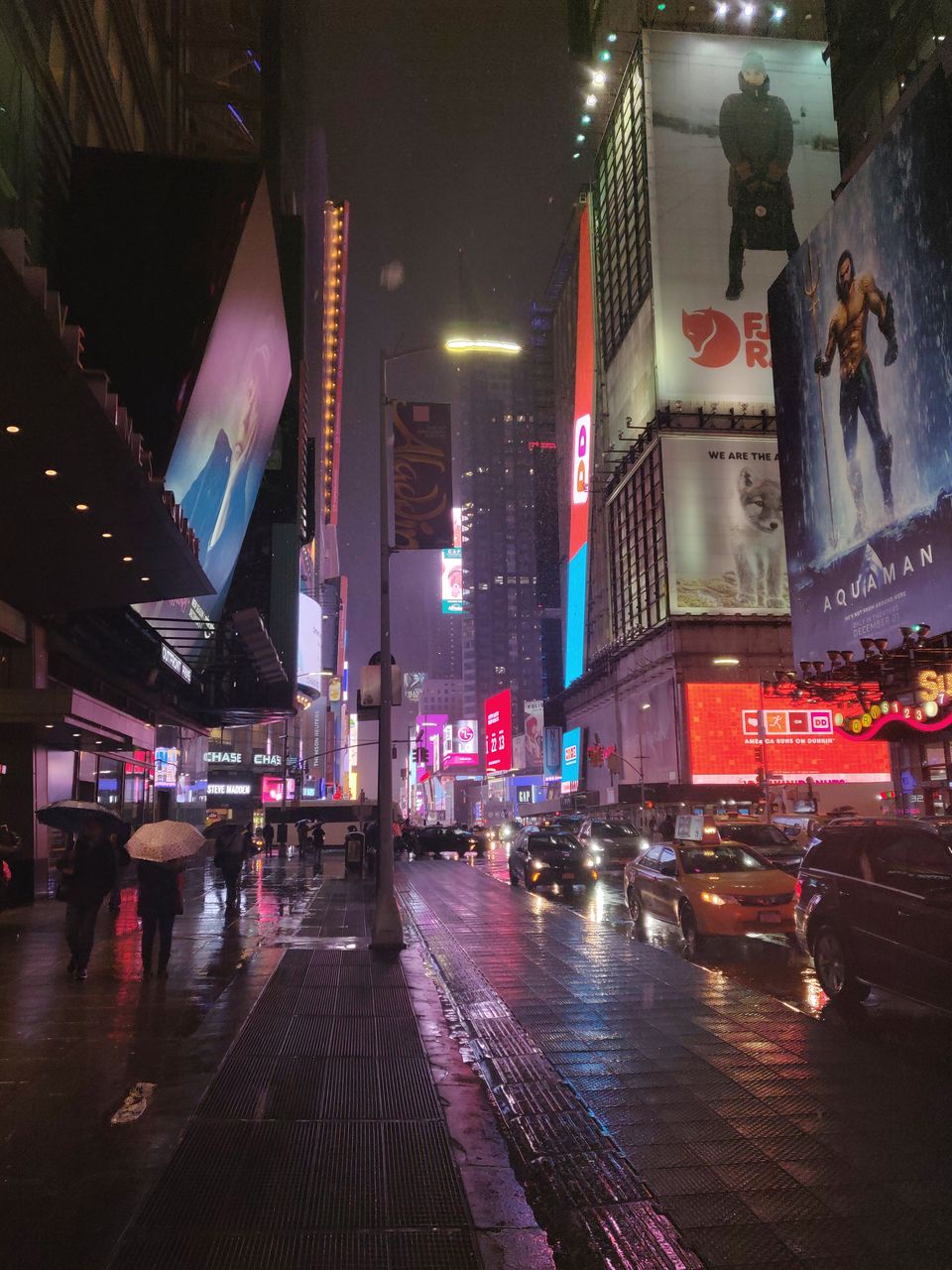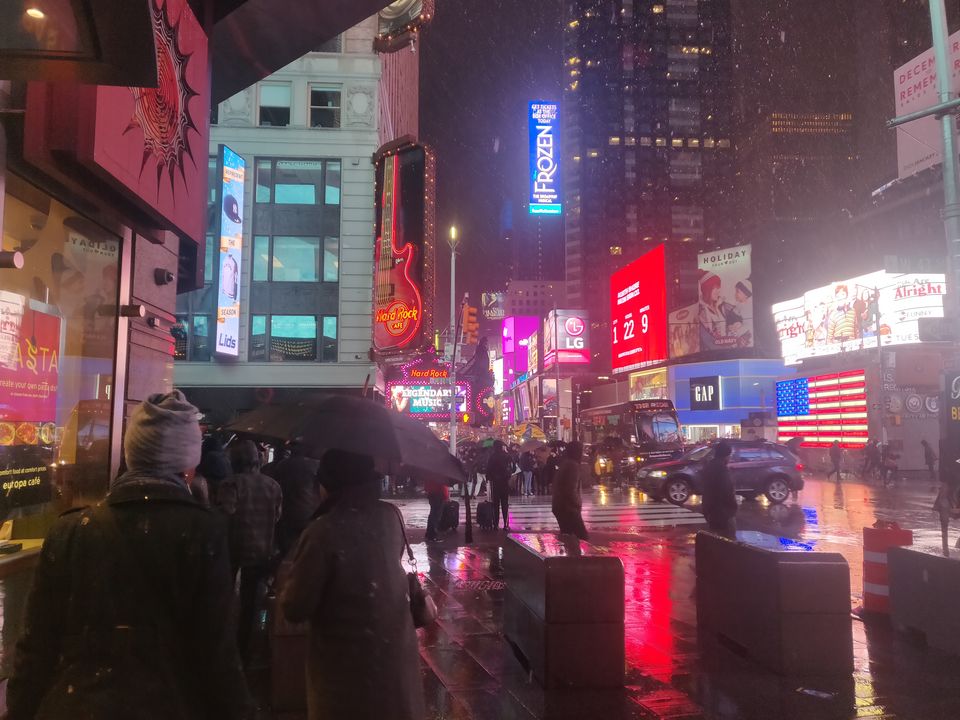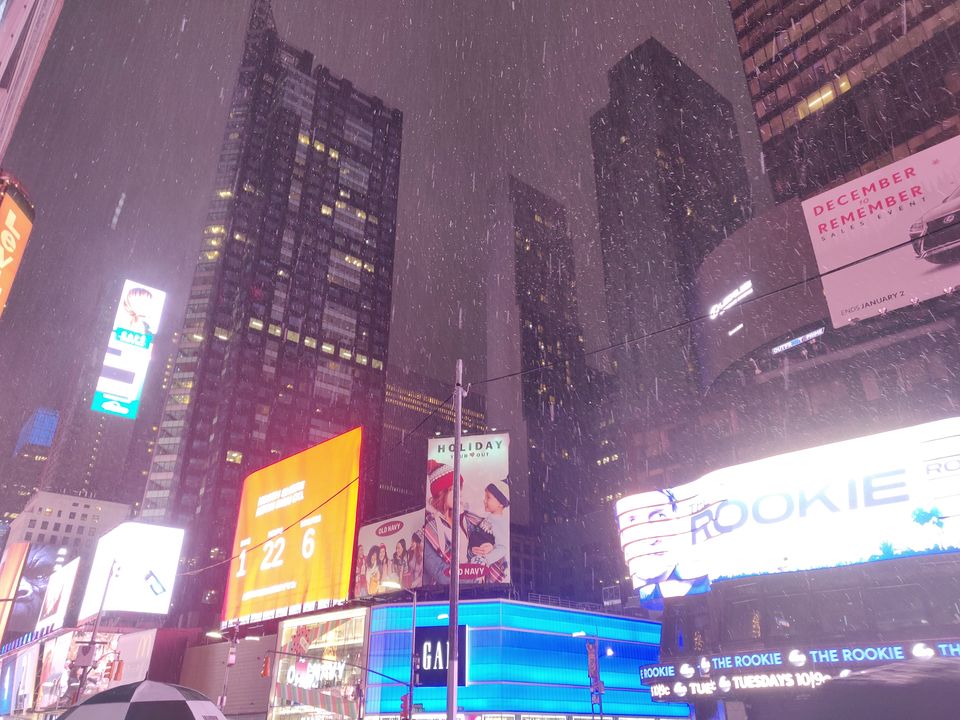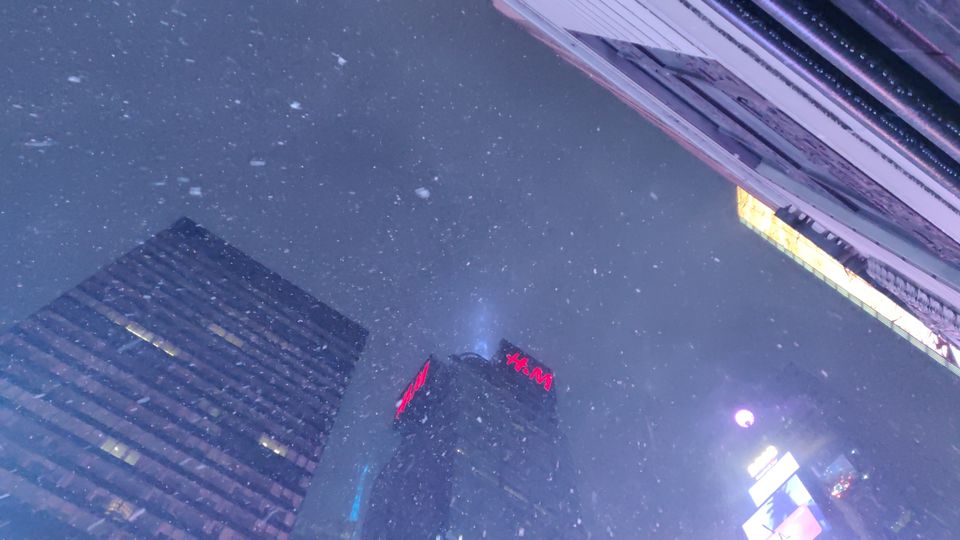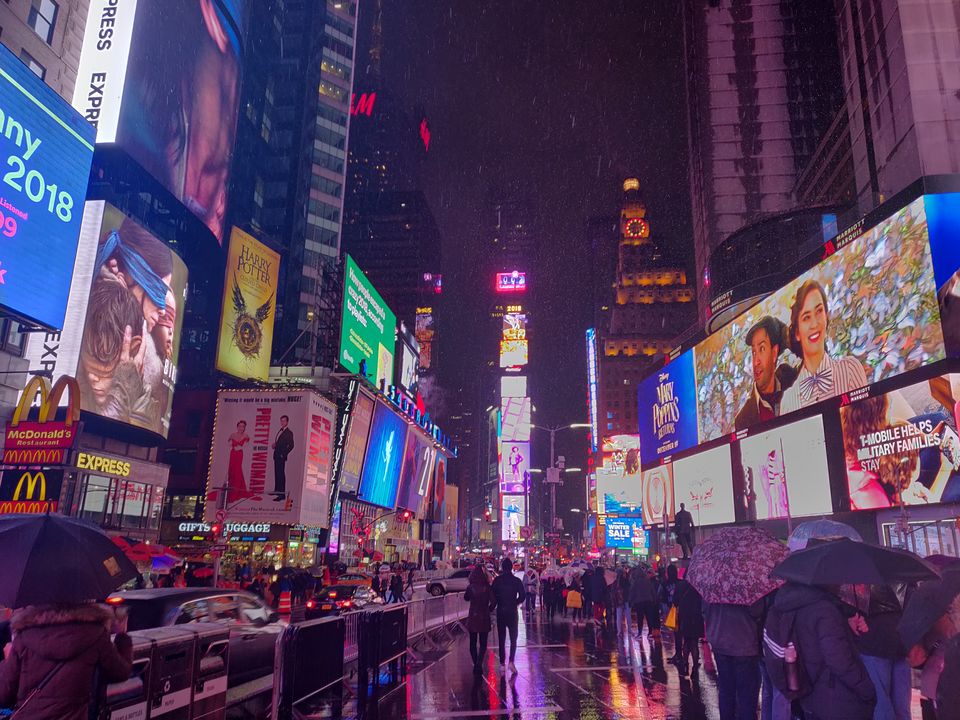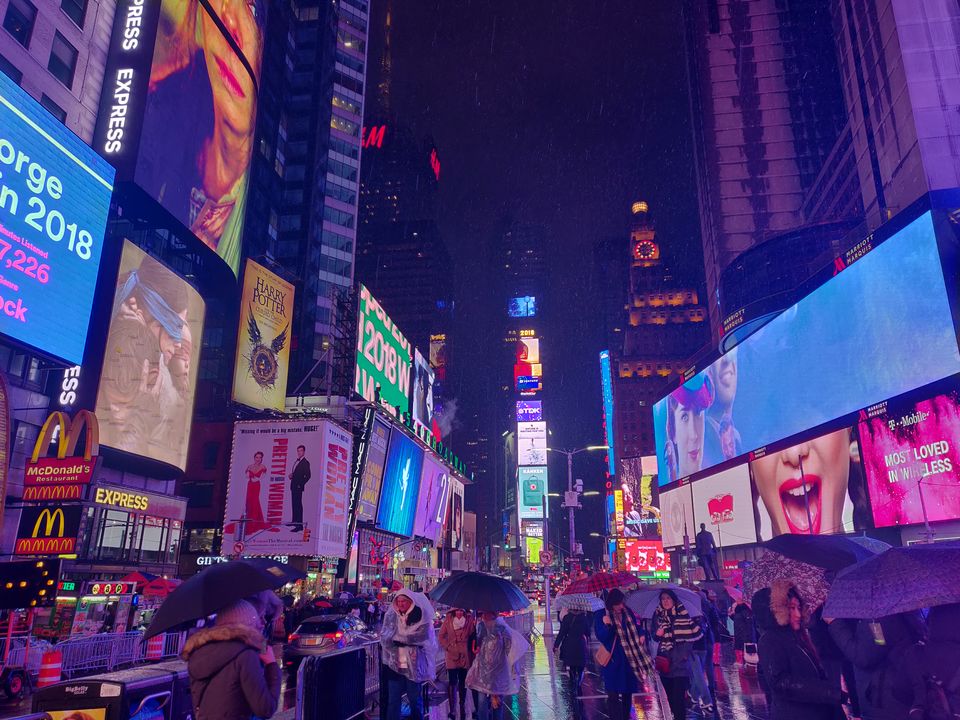 New York has lots to offer but spending just two days at this place will not do justice to it. I will definitely visit this place in future to explore more of its urban side.