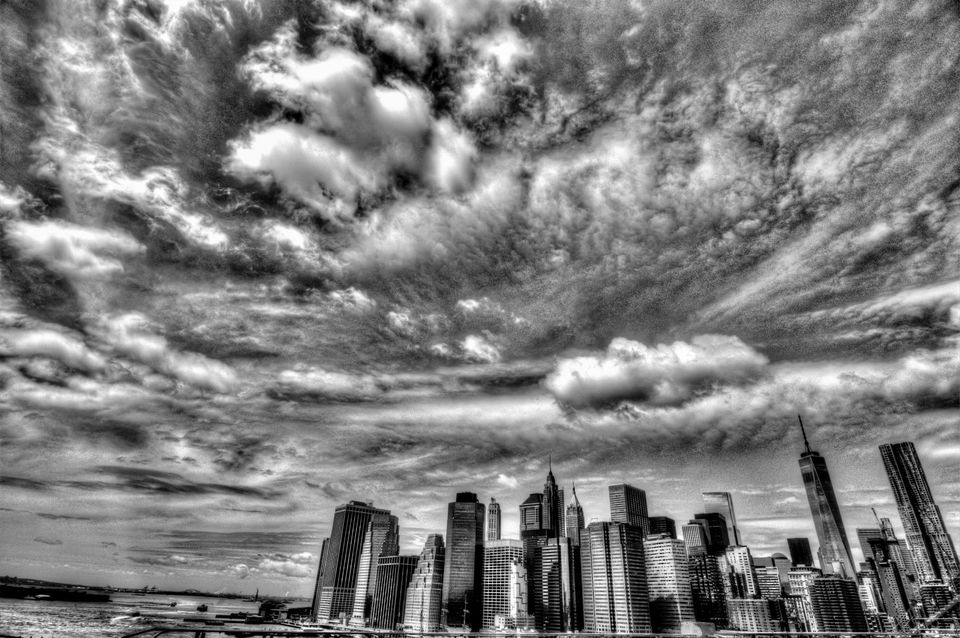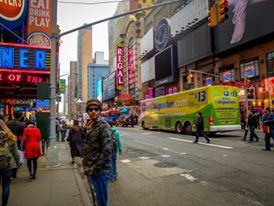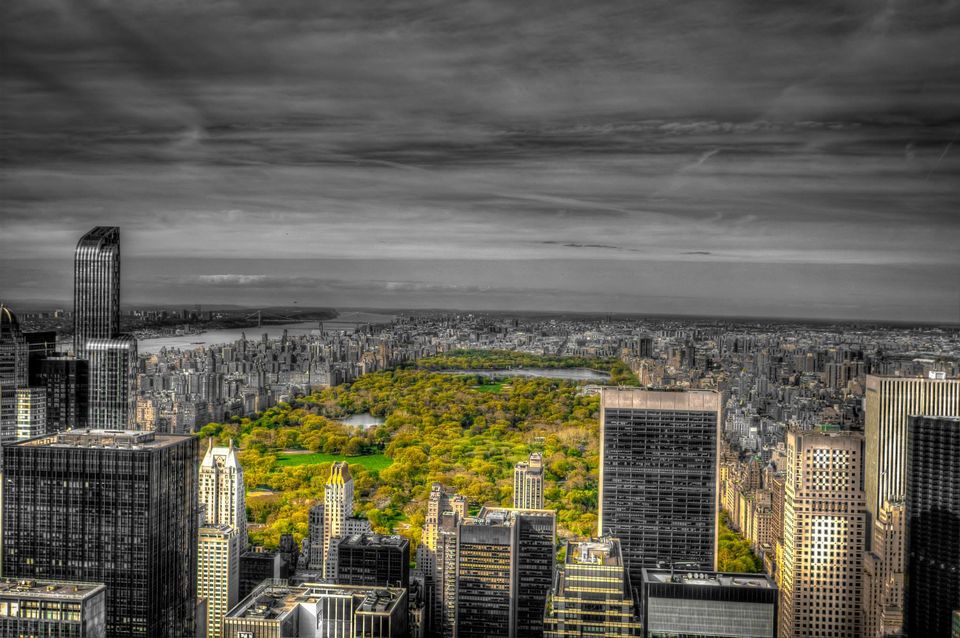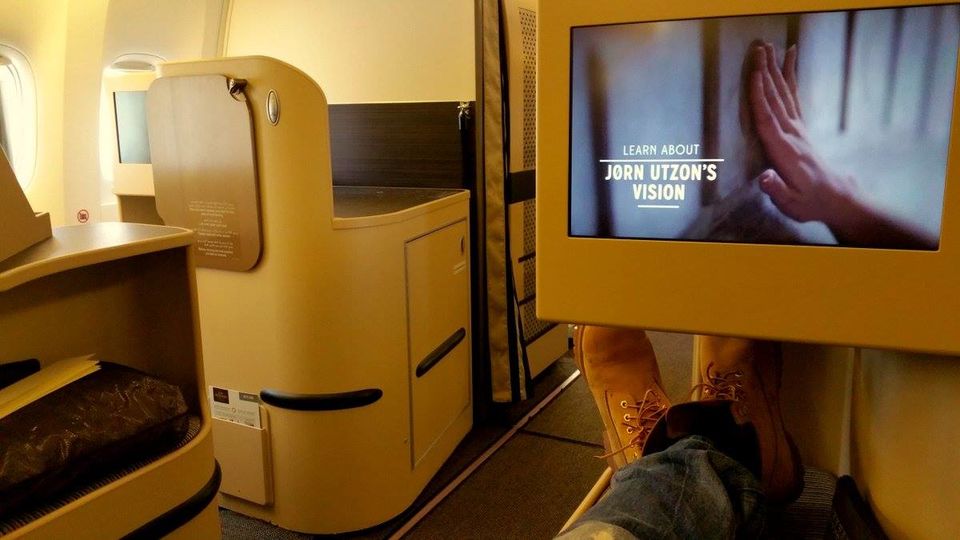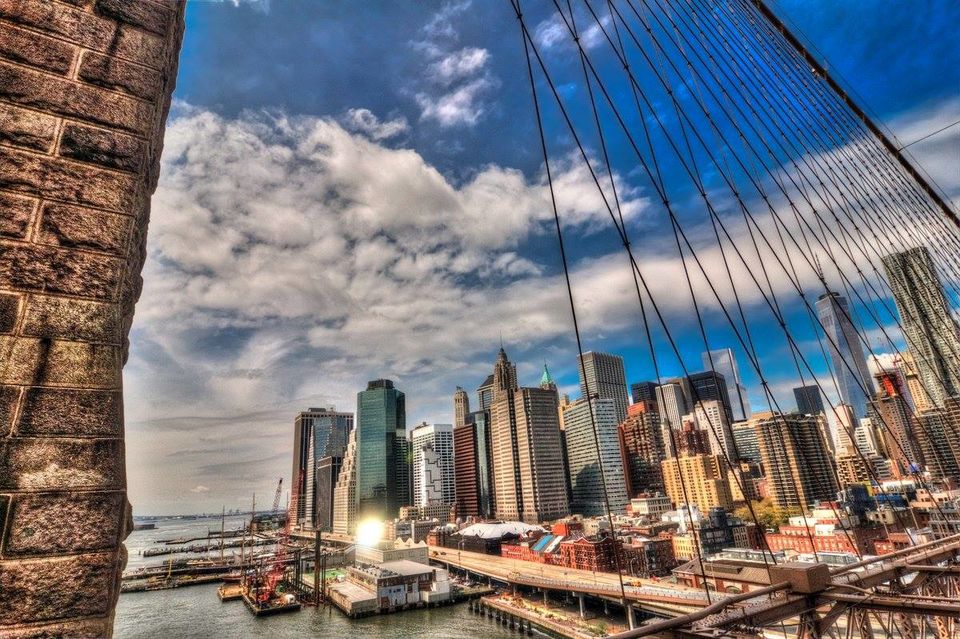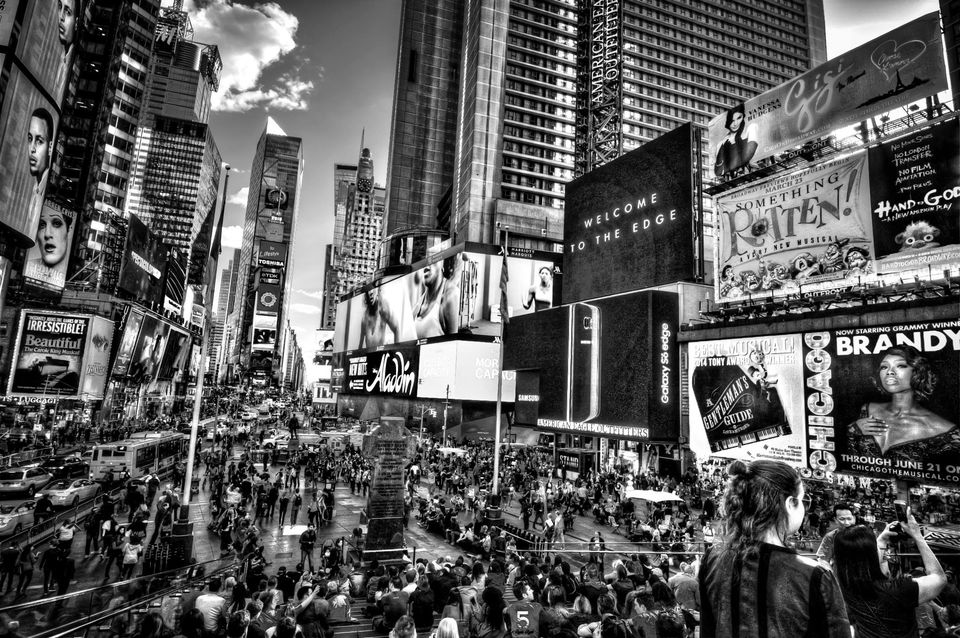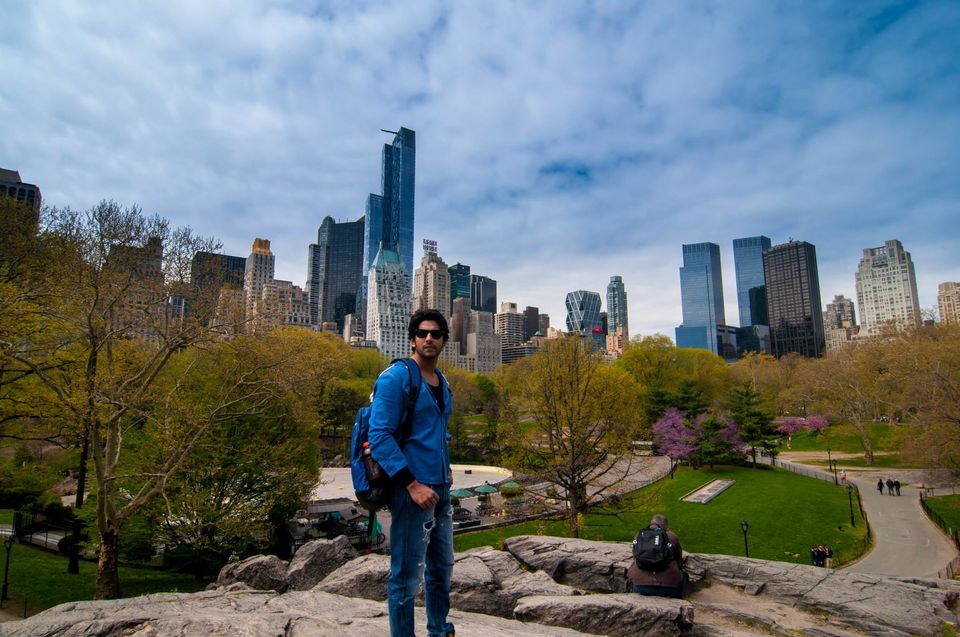 For me New York is the capital of the world. Having heard and read so much about it through my growing years, I was happy as I finally booked my tickets to JFK from Hyderabad via Abudhabi on 28th april 2015. I've traveled all over Europe when I was studying for my masters in London, and even when I started travelling regularly from 2010 I visited a number of countries in Europe and Asia. But USA always remained elusive. Maybe I was too lazy to get the elaborate paperwork for the visa done and do the interview. But now I'm glad I dragged myself and got my Visa.
I landed in JFK at 7 am on the 29th, a bright sunny day. Had a good sleep on the flight and i was brimming with energy and vigor to hit the city. JFK unlike many Asian airports does not have the bling and grandeur, It is a very basic functional airport which has decent facilities with enormous traffic. Took the cab to Manhattan which cost about 80 dollars (tip included).
One thing everyone has to take note is, unlike in Europe in USA tips are expected ( 10-15%). This applies for taxis, restaurants, porters. I saw the skyline of Manhattan on tv and cinema a thousand times, but seeing it as we drove past the Hudson river, i was thrilled. I am a person who prefers nature and small town over crowed cities, but for some reason i fell in love at first sight with Newyork city. I booked my stay in Fairfield inn Marriott at times square for 230$ a night. Expensive , but that's what it costs to stay in the heart of NYC.
Here time is money, i guess really big money as everyone in Manhattan walk at a pace where u can actually slow jog. U have to keep up pace or step to the sidewalk and that's how it works at least when you are walking in Manhattan ( esp peak hrs).
The next 3 days were spent walking all over Manhattan visiting iconic places like the fifth avenue, Rockefeller center, empire state building, Times square and Madam Tussaud. I didn't bother going to Brooklyn or jersey as i was pressed for time and there is so much to do and see in Manhattan. Here there are lots of homeless people walking around, but it never felt unsafe or seedy. There is good police presence and people usually don't bother you unless u look lost or flash a lot cash. 
Newyork is a gastronomical delight as there are variety  of cuisines to choose from. Public transport is very good and taxis can be flagged down by just raising your hand. Overall i found Newyork to be an assault on senses with the buildings, people, cars, pedestrians, cultures and tourists. The city is a must visit at least once in a lifetime.