If I was asked to give that one reason to someone who is not convinced with 10, on why they should plan their next trip to New Zealand; I'd say, "Iceland is way too mainstream". Alright, I am partly just kidding and I haven't been to Iceland yet. However, if you are still contemplating; then drop those misleading thoughts and grab that once in a lifetime opportunity (the country is freaking expensive after all) to find "inner peace" in the green valleys and on top of the white glaciers or drown in one of the many wineries there as that always seemed to work for me better.
Now, if you are still not convinced and wreaking your head over my creatively placed one liners then read on to find 10 persuasive reasons to why save your hard earned money and blow it all up in New Zealand before any country in the world along with your kickass metabolism and spare SD cards for that camera.
SCENIC ROAD TRIP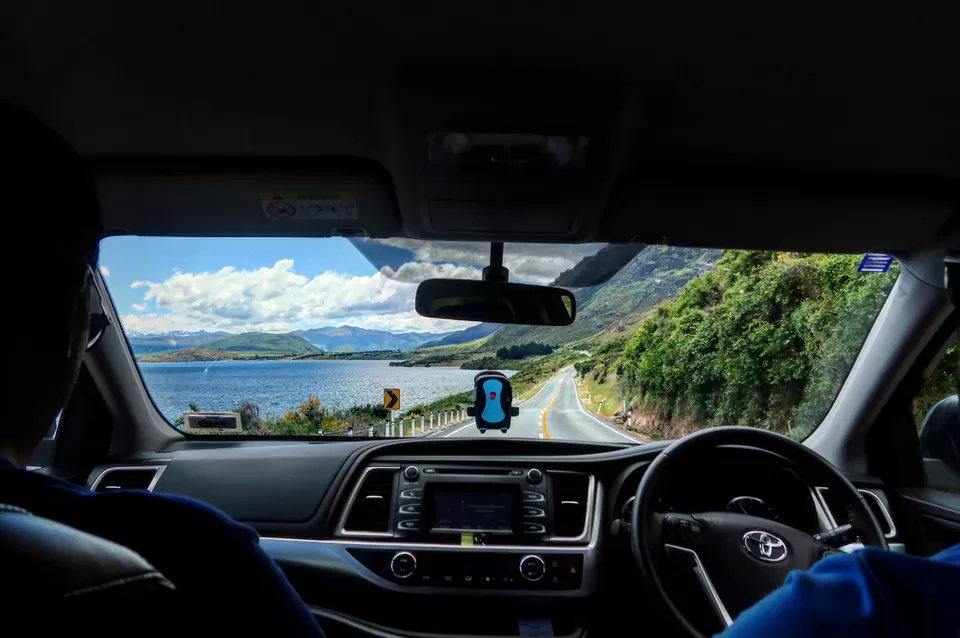 Every country in the world has a certain amount of natural beauty and New Zealand casually happens to have tons of it. No biggie there; just laid back life, healthy kiwis, happy alpacas and being naturally stunning. Road Trips there are easy, of course because of the brilliant infrastructure and you will never know where the time flies given every road you take, is this scenic! On one route you are driving towards the snowcapped mountains with colourful lupines in full bloom on either side and in the next instance you are on a road alongside a never ending glistering lake. Also, kill time counting the grazing flocks of sheep you pass along the way. You will probably take longer than the estimated time to reach your destination given the number of difficult to ignore photo opportunities along the way, so plan accordingly and keep your camera close. To get our NZ Road Trip Itinerary click HERE.
SPECTACULAR WINERIES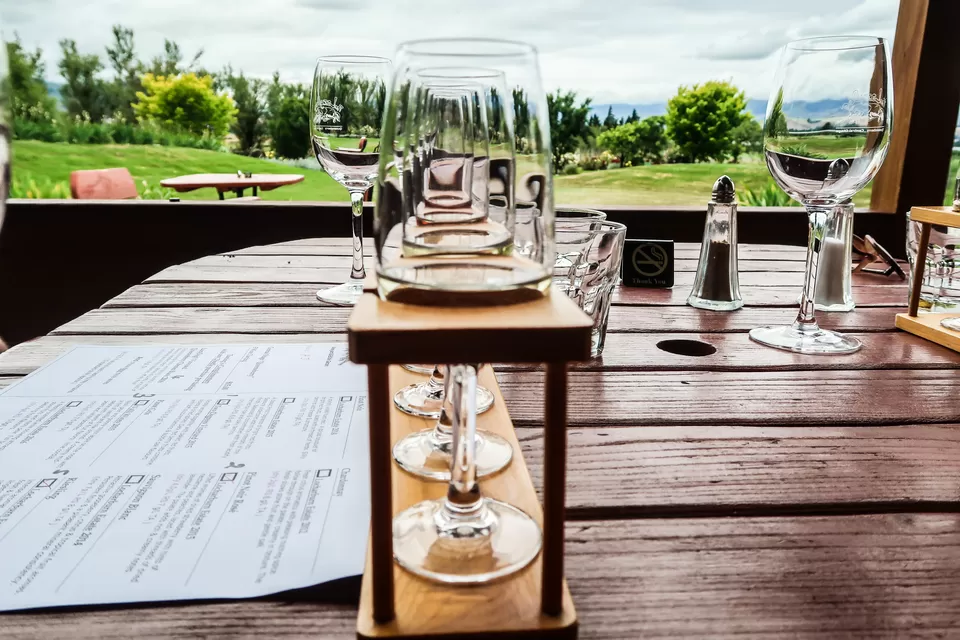 Being a consistent wine lover and drinker, this was one of our top most reason to do the road trip in Southland. Delicious wine combined with a spectacular view; in our books a wining combination, courtesy of wineries in New Zealand. There are so many of them scattered all over the region with each one developing their unique flavours thanks to the fertile soil and low temperatures throughout the year that one vineyard stop is not good enough to experience their wine culture. To know more about how to get on with that experience click HERE.
BEER SAMPLING AT BREWERIES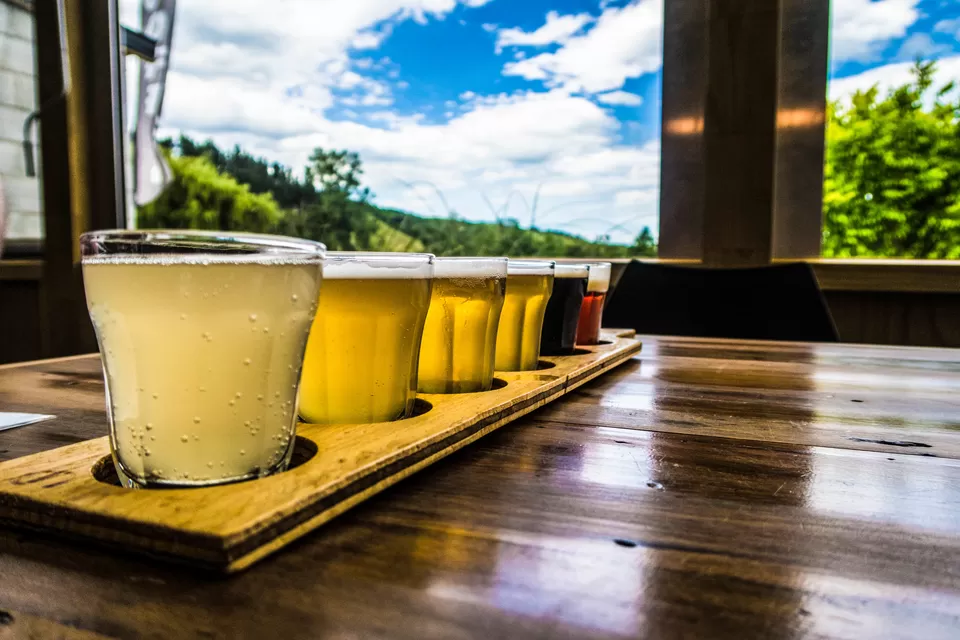 If wine isn't your thing then you will be glad to know that beer is pretty delicious and popular with the kiwis there. Even better when there are six glasses laid in front of you to sample and each one of them brewed differently to enhance the said flavours. The kiwis love their beer as much as they love wine, hence, you will find some amazing award wining boutique brews for their discerning palates. This rules in advantage to us giving quality beer tasting boutiques a steady boom in the region and highlighting their heritage through their ever popular beer festivals and beer tours.
QUALITY AND DELICIOUS PRODUCE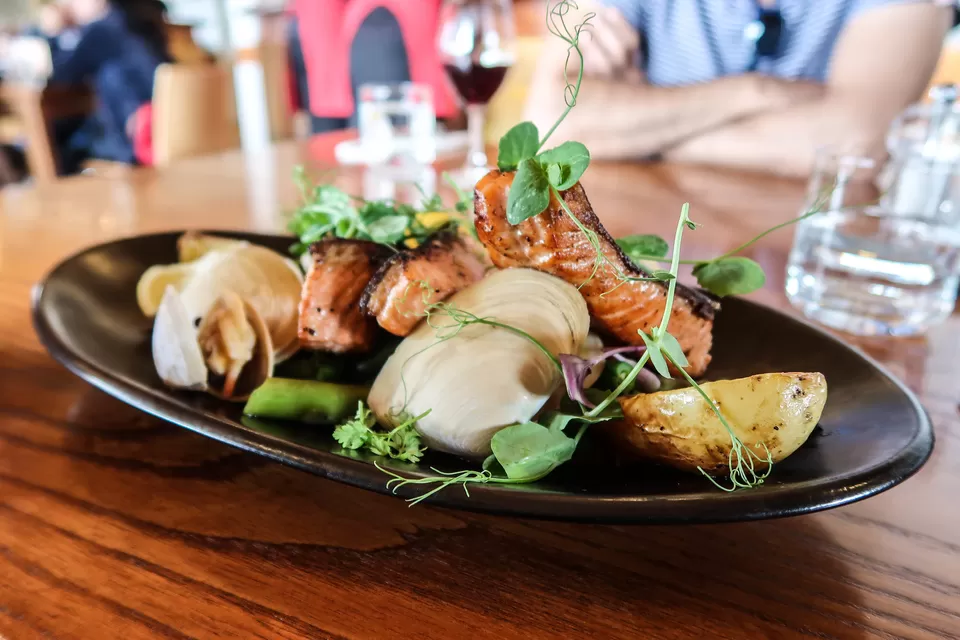 Ah the food there has left an everlasting craving for being served the food that is fresh and cooked just right. From fresh seafood to juicy lamb burgers and cheese platters with cold cuts to Mexican street style tacos, no doubt New Zealand is heading well over towards a country known to induce food coma to it's tourists. You will usually find queues in front of the bakeries and restaurants during peak season and a 30 minute wait to get a seat or place an order is not uncommon then.
MASSIVE COLOUR CHANGING LAKES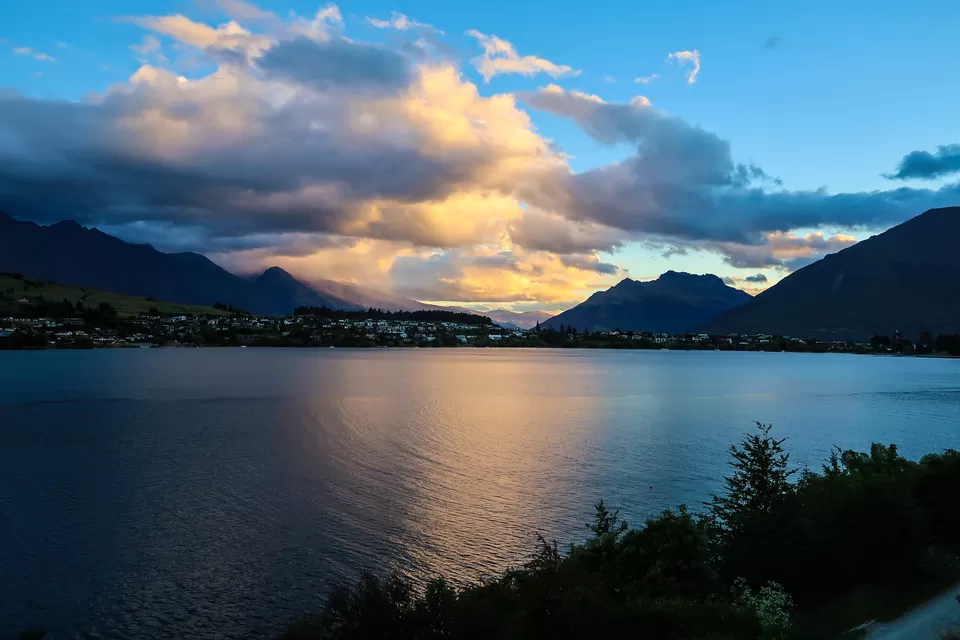 I have seen lakes this massive but this glistering and picturesque; I am officially impressed. The blue of the water is unlike any other and every, EVERY (further emphasising) lake is unique and different than the other one. We were stunned to watch the massive lakes magically change colour during different times of the day or depending up on the sun's placement; on a bright sunny afternoon the lake is a gleaming turquoise, on a gloomy day it is almost green and around sundown a shade of deep blues and pinks.
ADRENALINE CRAZY COUNTRY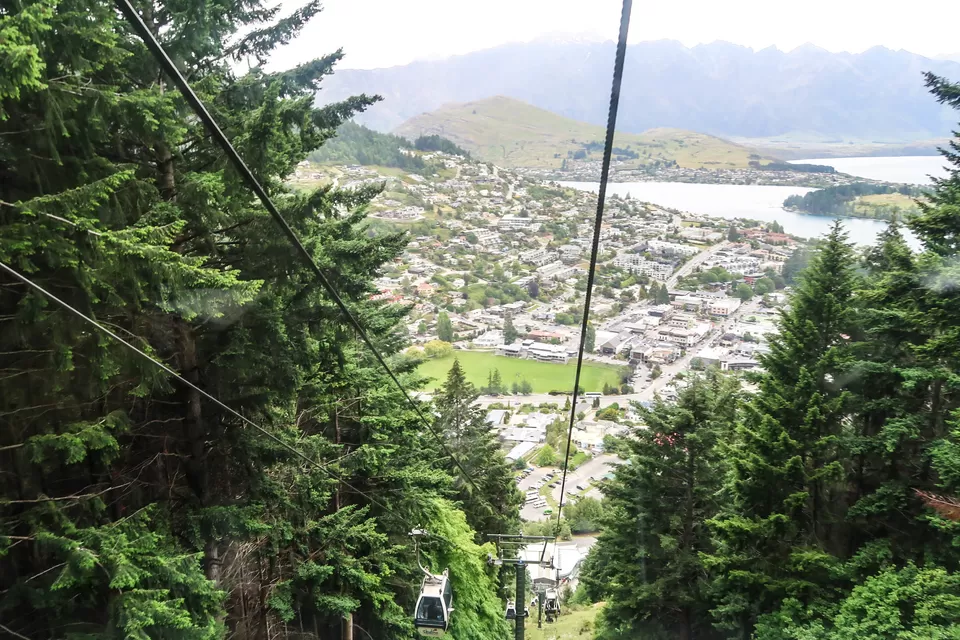 Thanks to the oh so great A J Hackett the country has earned it's name as the adventure capital of the world. However, along with the best and the original bungee jumping spots in the world, New Zealand also manages to satiate your non-resting adrenaline-seeking soul by offering many other outdoor adventure sports with sky diving, white water rafting, zip-lining and many other water sports over their lakes. A perfect destination for outdoor pursuits, given the outdoor is this spectacular.
FRIENDLY KIWIS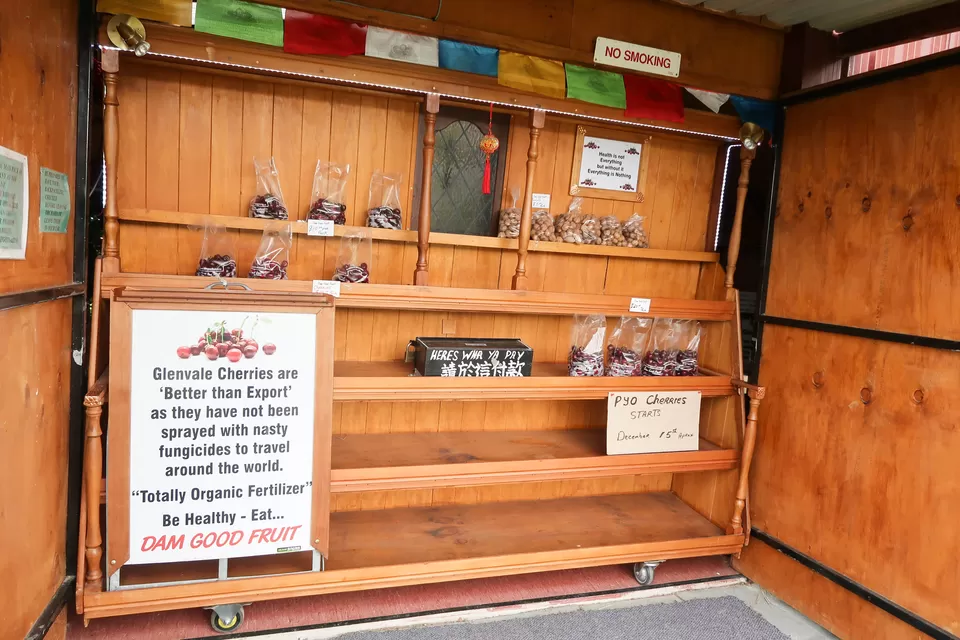 I have been to and lived for over six months in 5 different countries and by far I have found New Zealanders to be extremely friendly and great conversationalists. They are curious about you and love to share their stories at the same time. From helping with directions to making you your delicious morning dose of caffeine they are always vibe-ing warmth and positivity even in freezing temperatures. As an Indian traveller I believe most of us have faced some form of difficulty connecting with the locals, be it language or service and some uncalled for experiences leave sour after taste. However, the kiwis are used to tourists from all over the globe and tourism is one of their biggest source of income so no doubt the service there is flawless with a warm smile at all times.
GET AWAY FROM CROWD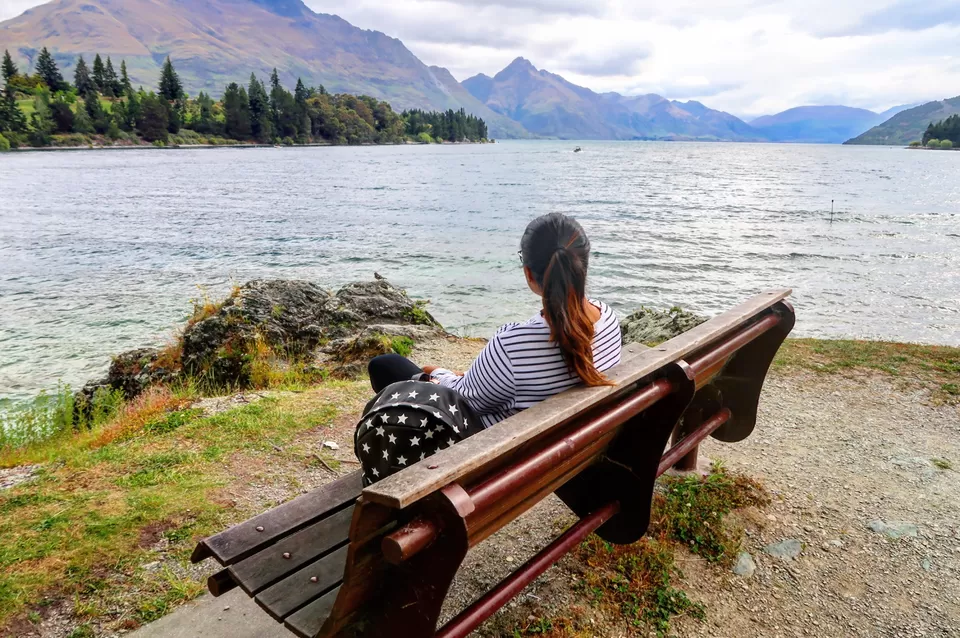 With towns like Queenstown, Wanaka and many others concentrated in one place there are simply so many secluded locations to go to and paths to take a scenic walk without a single soul in site. With a population of 98,000 bodies in Southland alone spread over 8.4898 freaking million acres of land, you bet your alone time won't be compromised anytime soon. Even, by the lake or river beds are a great place to take your family for a picnic with no crowd to disturb the serenity or just take yourself and thoughts to acquire that "inner peace".
INCREDIBLE FLORA AND FAUNA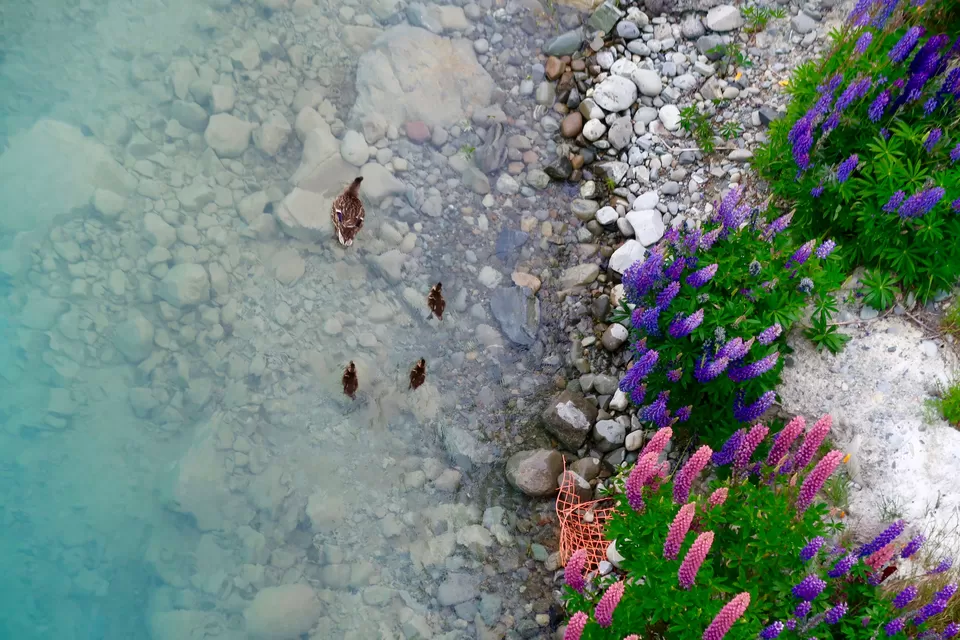 If you are that nature lover like myself that brightens up at the sight of flowers and sheep, you will love this country even more so. With so many indigenous varieties of plants and other life forms exclusive to New Zealand it is a treat to spot them every now and then because high proportion of these species are found no where else on the planet. From exploring the incredible glow worm caves and viewing kiwis (the birds) in their natural habitat to spotting 10,000 year old trees and carpets of lupins in colours unimaginable it all comes down to being a place that is every nature lover's dream. To know where and how to spot Lupines, click HERE.
BREATH-TAKING HIKE PATHS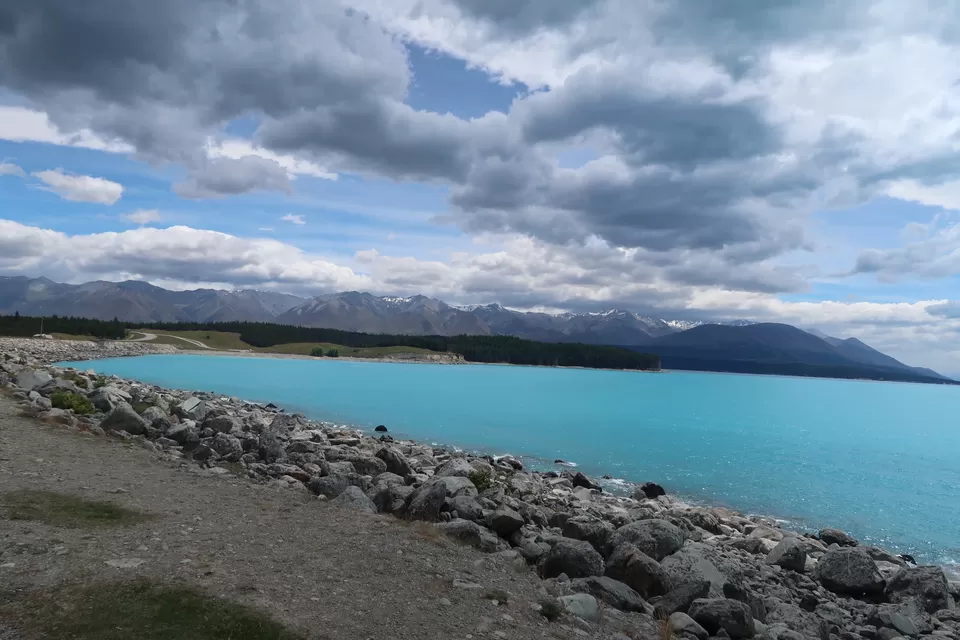 Lets talk about the versatility of this country; scenic road trips is not your way of doing the country, then do 'em scenic hikes which are fulfilling and great way to explore some out of sight locations. And, the paths that lead to these beautiful sites just as breath taking at every point. There are many local companies which organise these group hiking tours and are best done with experienced guides. With terrains and landscapes like this there are many hikes to choose from depending on your fitness level to your preferred destination.
For more stories and updates on my travel exploits follow @BohemianOnTheRun on Instagram.
Unauthorised use and/or duplication of any picture or written content in the above article for any purpose is strictly prohibited without express or written consent from this blog's author and owner; ADITI JANA (c)
Frequent Searches Leading To This Page:-
Visit New Zealand From India, New Zealand Adventure Activities, New Zealand Adventure Honeymoon Package, New Zealand Tour Itinerary From India, New Zealand Vacation Cost, New Zealand Travel Cost Per Day In India, New Zealand Travel Cost Per Day India