Then you must look at this option-
Maldives - There are many places to go but I believe that Maldives is different from every place. It's a heaven on Earth. For honeymooners what can be the best place than Maldives?
Maldives is a dream destination for many including me.
Adaaran Club Rannalhi- Isn't it a heaven on Earth?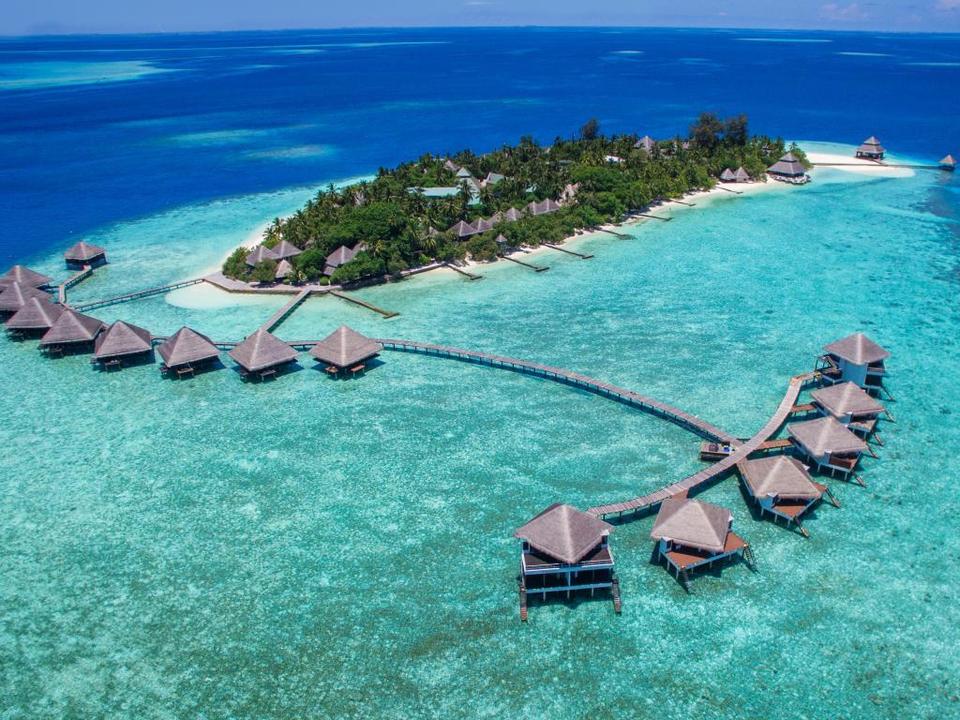 Maldives lies in the pristine beauty of its own. There are more than 1k islands in Maldives. Adaaran club Ranaalhi is one of the beautiful islands in Maldives. Stunning beaches, beautiful view, spectacular water bungalows and all the beautiful shades of blue that I haven't seen before. And these qualities make Maldives the most wonderful place. Adaaran is small island if you go for walk you will complete the circle in 15-20 minutes.
45 minutes of ride is fun-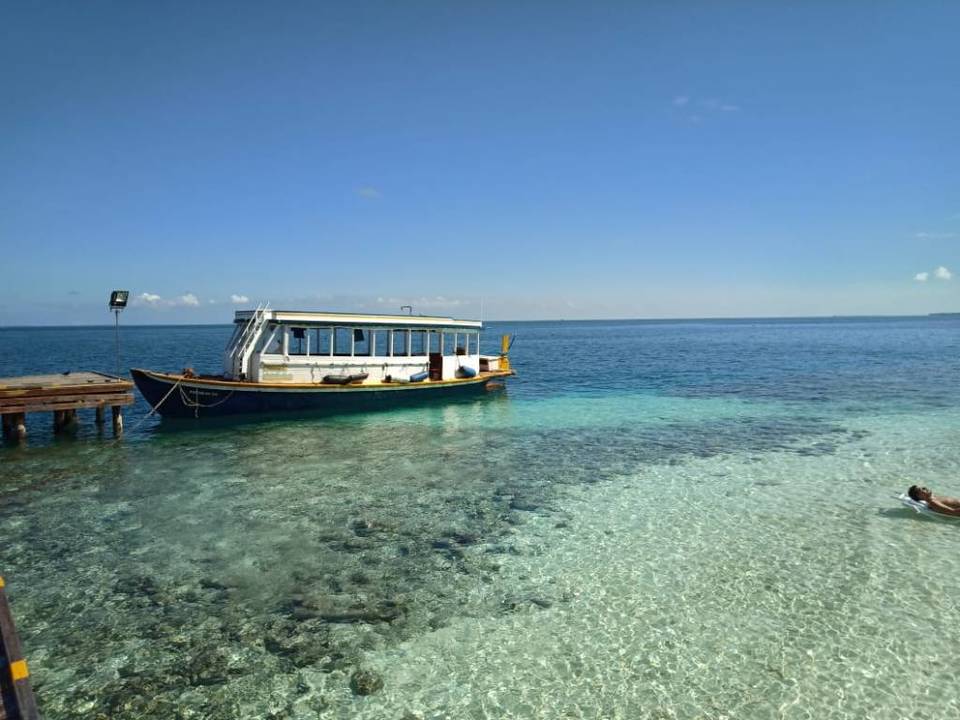 Adaaran Club Rannalhi is located on South Male atoll, for reaching there you need to take 45 minutes of speed boat ride from Male International Airport. This boat ride was really thrilling. You are surrounded with Blue Ocean and crystal clear water. It was an awesome experience. We saw some baby sharks, dolphins, small fishes and of course beautiful corals.
Gorgeous white sand beaches-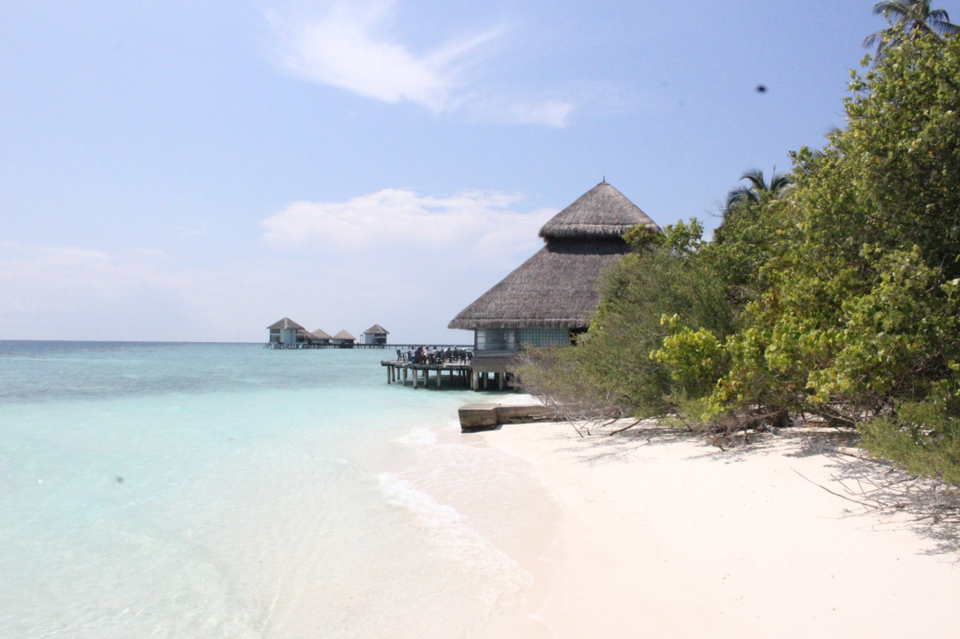 Maldives is known for their gorgeous beaches. Sand makes blue color of water and sky more rich and stunning. There is no perfect month or season to visit Maldives. You can go anytime there, But most preferably in between December to April. We were there at the time of Christmas and we enjoyed Christmas, lightings, songs and especially our time.
Best place for couples-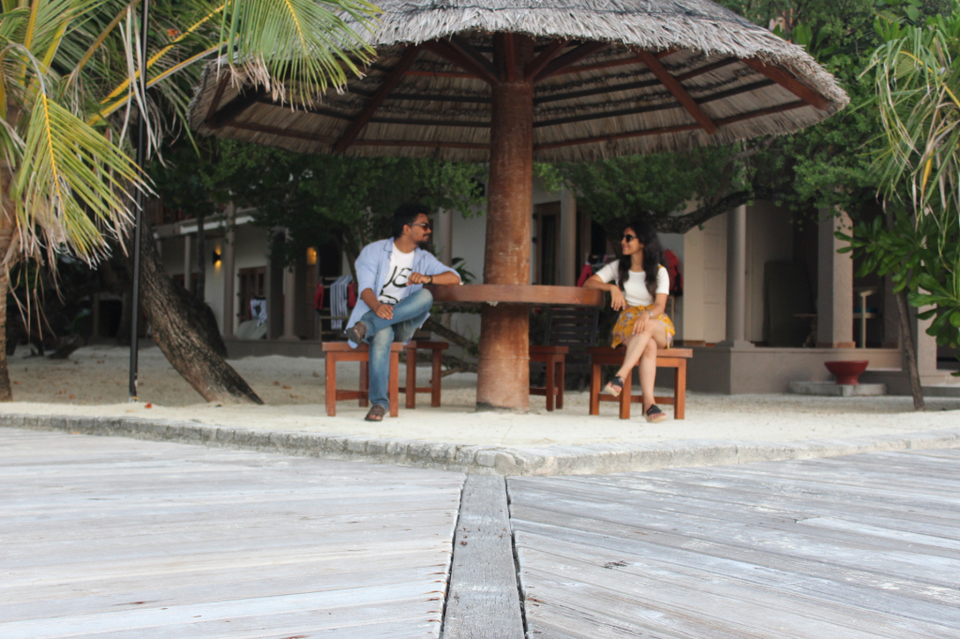 Honeymoon is the beginning of romance. Our first honeymoon will always remain first and of course memorable one. My husband was confused between Titlis, Switzerland and Maldives but I had decided to go for Maldives only because it was my dream destination. I was very excited to go there.
We chose customized package from Makemytrip. It was affordable. If your budget is not more than 1.7L-1.8L then you can stay at the rooms of Adaaran which are really beautiful. Water villas in Maldives are relatively expensive.
You can stay anywhere you want, rooms or water villas. You will get a luxury rooms, prompt service and beautiful view.
But of course water villas are the beautiful for honeymooners to maintain their privacy.
In the evening you can go for a romantic walk with your partner or else you can sit in the restaurant and enjoy the music. View from the restaurant is just beautiful and if you are a wine lover then red wine with this amazing view will make your evening memorable one.
Why need swimming pool?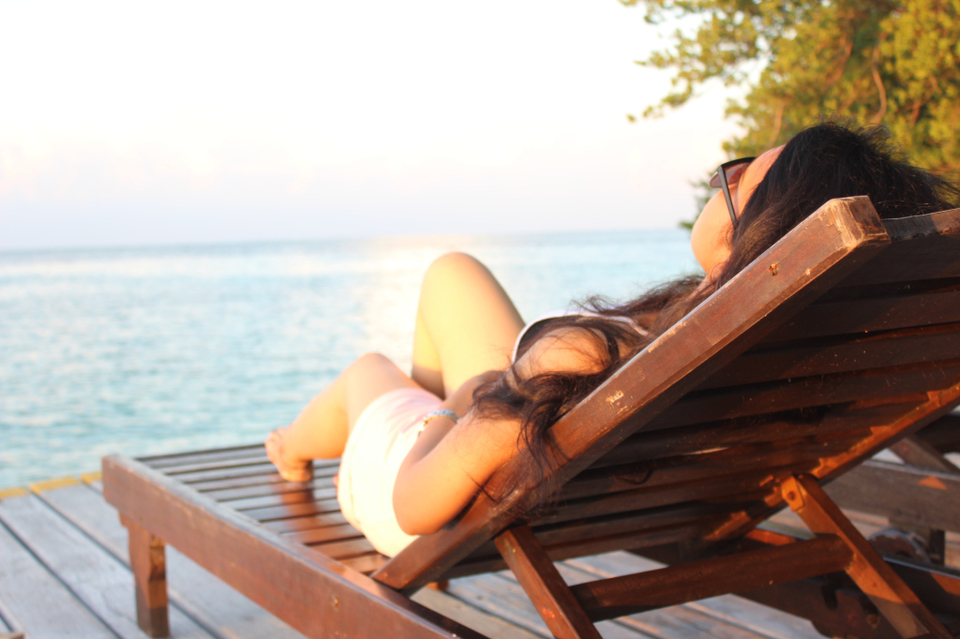 Beach is easily accessible. There is no need of swimming pool when you are surrounded by this stunning beach and crystal clear water. But be aware of corals while going into the water. Because, it may cause injury if you accidently step on them.
Perfect Sunset view from Machan-
You must not miss a sunset view in Maldives. Sunsets are the hope for tomorrow and they are always beautiful. Here in Maldives you will feel surreal calmness, quietness, peace and relaxation when you are at Machan watching sunset with your love. This moment is perfect to cherish your day which you have spent there.
That moment was just awesome when wind was blowing slowly through my hair. Even now I can feel that fresh air while writing.
Explore the underwater-
There is no correct time for snorkeling. You can go whenever you want but I'll suggest go before 4pm so that you can explore and enjoy the beauty of coral reefs and fishes. You can go for snorkeling even if you do not know how to swim but you should at least be comfortable with floating and underwater breathing or else you can go for stand up paddling or Jet Ski. It's fun.
Don't forget to click your underwater photos like me.
For food lovers-
Me and my husband, we are foodies. So, all we do is to eat food and then talk about it. If you are foodie like us then you will definitely like the food. It's just amazing, so many and so much variety of food to eat. Veg-Non veg. Also you will get an Indian food there.
Their desert is "kamaal" so delicious. You won't get over it.
Some of the desserts that I tried-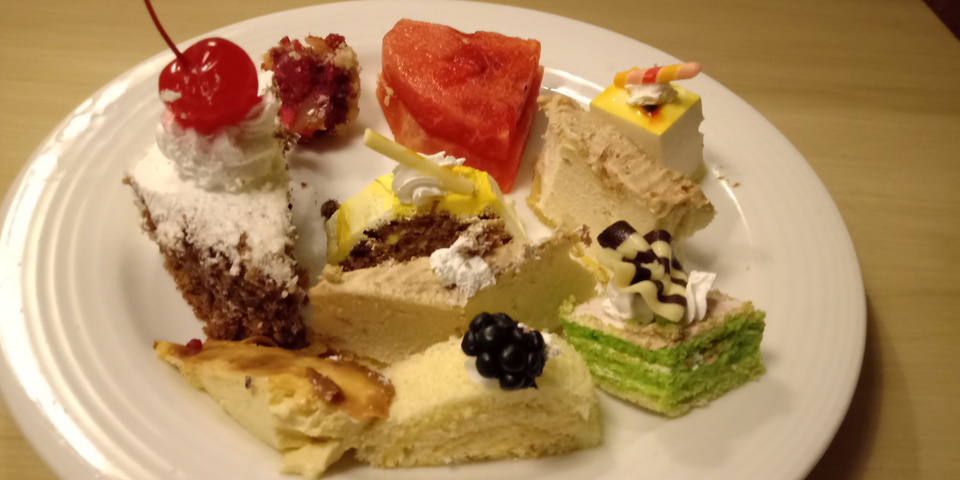 I just tried 10 pieces there were so many. 😛
Amazing Christmas night-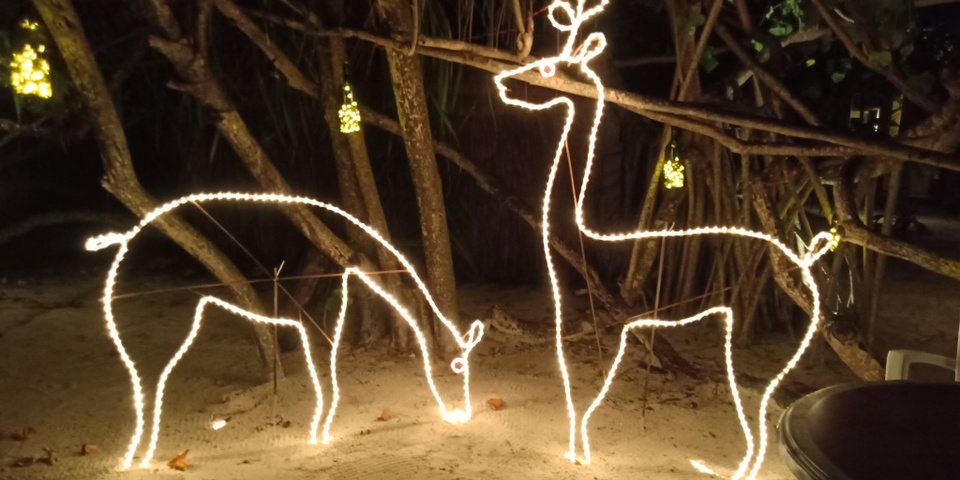 It was the most happening Christmas of my life. We enjoyed our honeymoon, our privacy. Wi-Fi connection was very poor in rooms so no messages, no phone calls, no WhtasApp checking. There was no such distraction so we could enjoy our "WE" time.
Maldives surprised me with their colorful coral reefs, pristine beauty, shades of blue, food, lightings. It will surprise you too. So book your tickets, pack your bags and be ready to go.