Lying on a nice couch, seeing rain outside and listening to the sound of rain droplets was a wholly solitary experience. When the rain stopped, the cacophony of unknown birds, green lust of rain poured trees and warm coffee motivated me to write our 9 days travel experience of Seychelles trip with my beloved spouse. If you would wish to spend some quality time with your bestie (could be your spouse, friends, or just yourself) in the less crowded picturesque seclusion then Seychelles is the perfect holiday destination for you.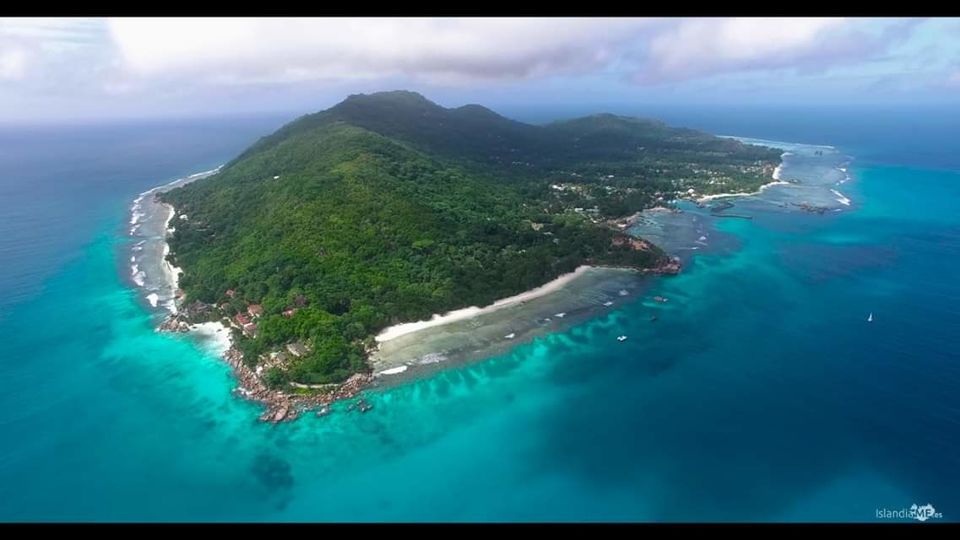 Let me brief about Seychelles who are not aware of this place. This place is not that much popular like Bali, Mauritius, Fiji etc. but popularity is growing nowadays. It has exquisite seascape, yearlong pleasant tropical climate and mind-boggling natural beauty amid the Indian ocean. This is the 15th smallest country in the world. It has a population of around 0.095 million, spread across 115 different small to medium sized islands. Their local language is Seychellois Creole but English, French is also used for local communication. There are many Tamil and Bangladeshi people running supermarkets in most of the areas. The local currency is Seychelles rupee (SCR), but Euro is also accepted here. I would suggest using forex card and keep some SCR for local shopping. One more important thing, if you would have leftover SCR at the end of your trip then try to exchange them with minimum 100 SCR denomination as foreign exchange office accepts minimum 100 SCR currency only.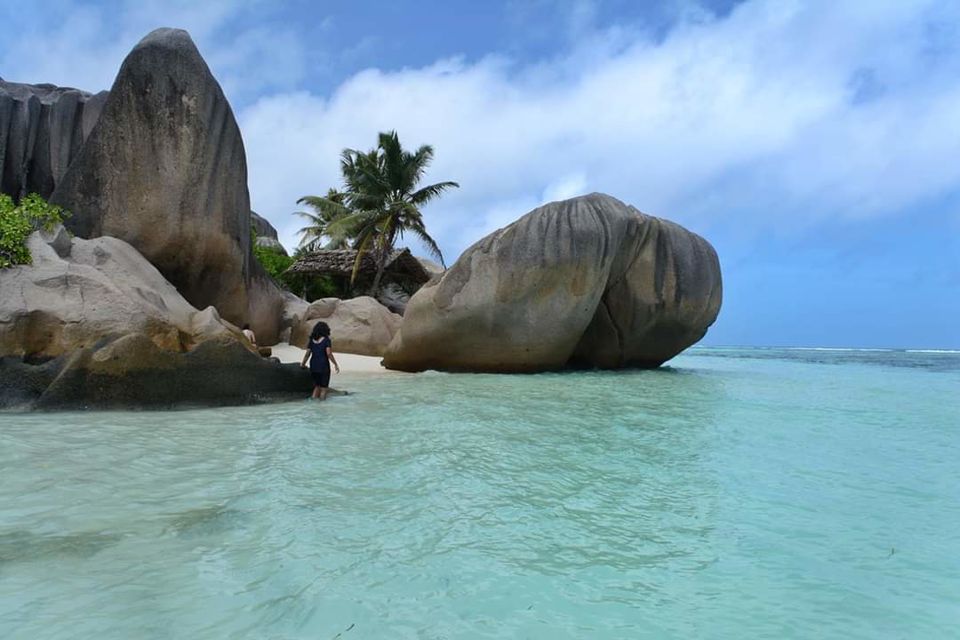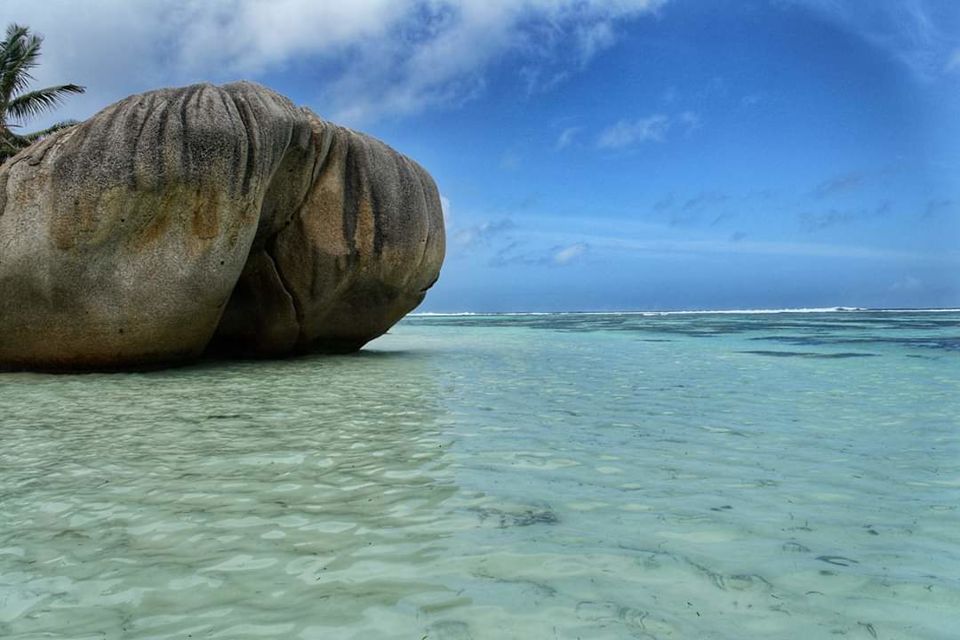 In Seychelles, most of the hotels offer self-catering. All necessary utensils, gas oven, rice cooker etc. are usually available in the kitchen. Either you could carry ready-to-mix food items or buying vegetables, bread from local supermarkets and cooking yourself is a great idea. If you are KFC or MacD lover, then it is really disappointing. Hardly you can find them. There are so many seaside exotic restaurants available which are bit costly. Though, some seafood items, BBQ fishes are very delicious and must-try cuisines. Alternatively, you could buy foods from take away points which are available almost everywhere at a cheaper rate. The cost would be around 40-70 SCR for rice, lentil and chicken/beef/octopus/fish curry. Being a foodie, I must say that was delicious. On a gentle note, finding vegan foods would be an arduous task. So, be prepared with the circumstances.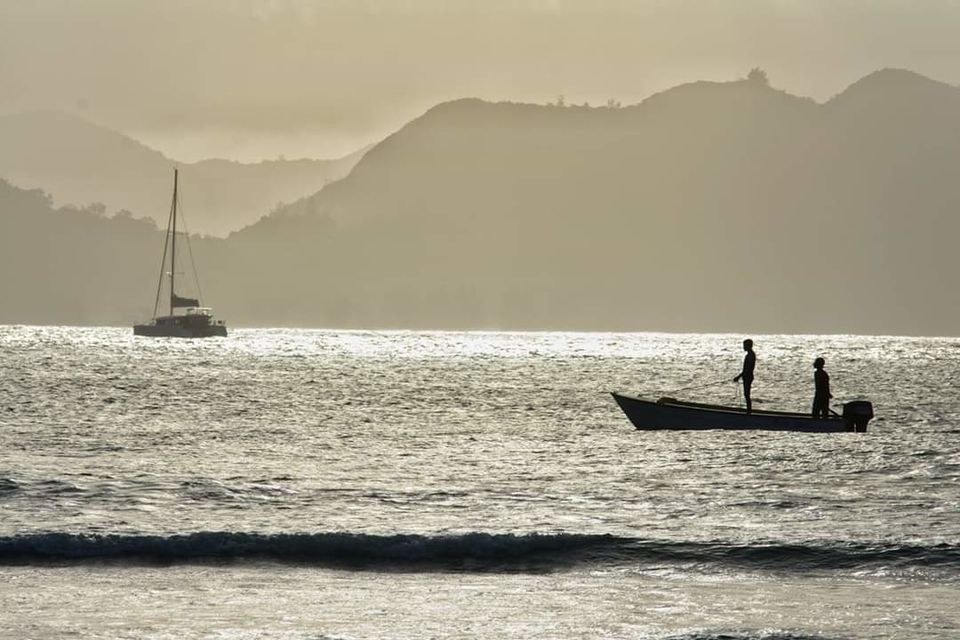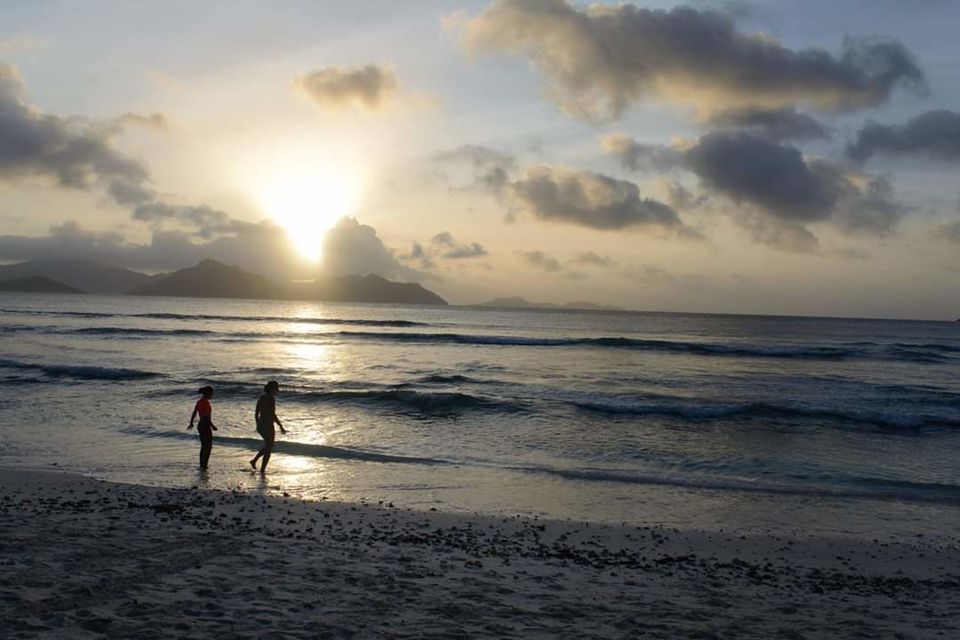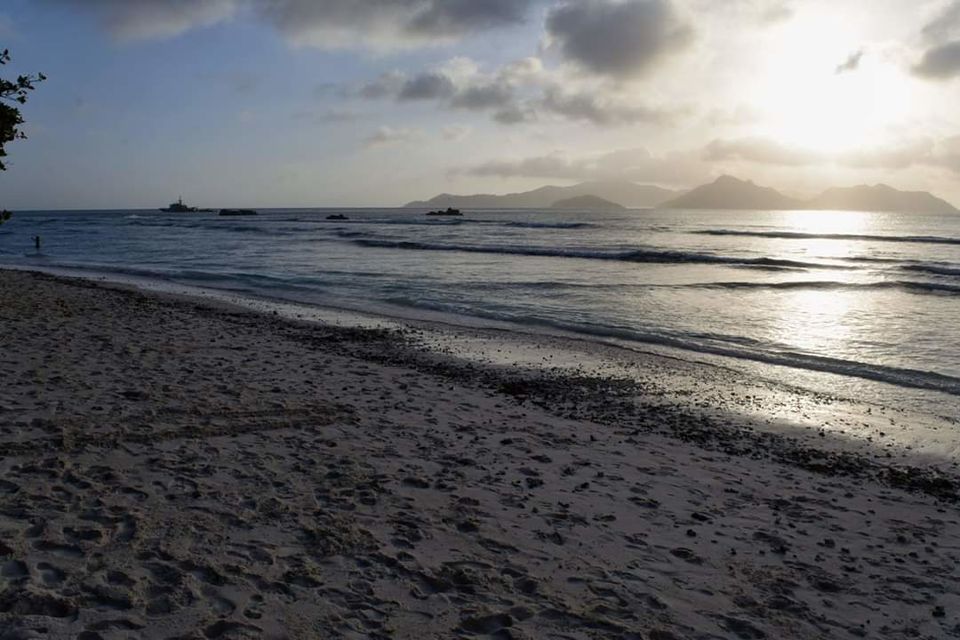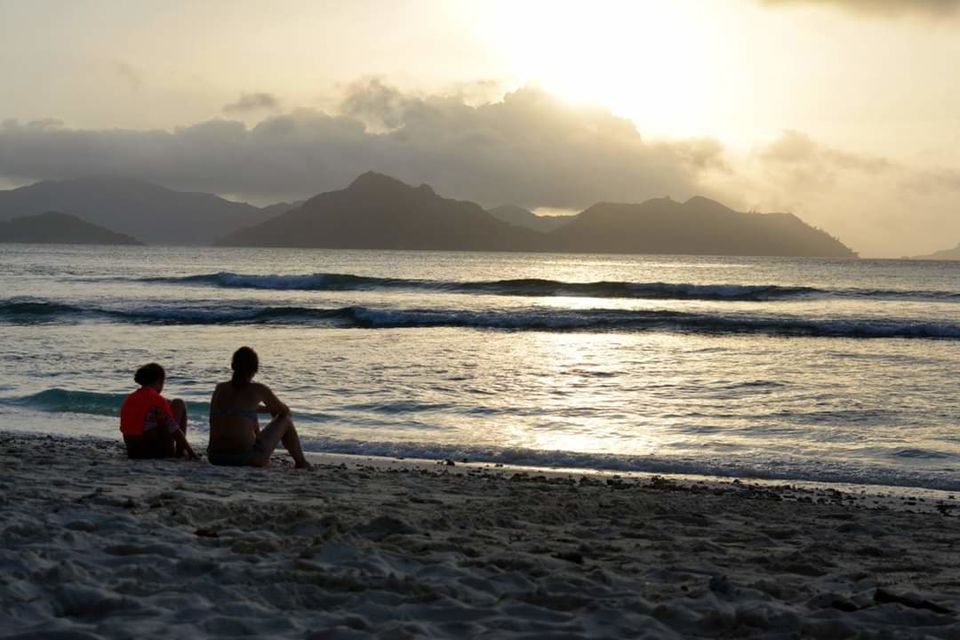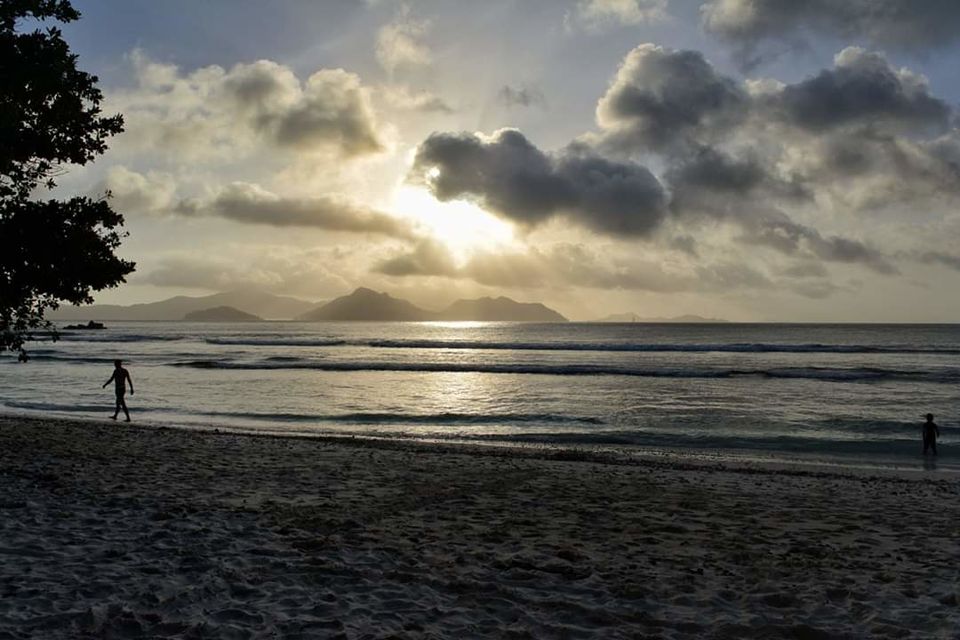 Let's talk about the best time to visit here. According to the local guides, the entire year is the best season but if you love water surfing and water sports then May to September is suitable timing due to the availability of high winds. You could rent the required equipment at a reasonable price from the seaside shops. Seychelles is famous for water sports, snorkelling, diving, surfing, sailing, exploring virgin beaches, experiencing coco-de-mer fruit (only found here in the world) and of course giant sea turtles. There are 5 major islands that you can visit: Mahe, Praslin, La-Digue, Silhouette, Assumption. I went to Mahe, Praslin and La-Digue and spent 9 days to roam around. Local transport is okay but renting a car is preferable. Though renting a bicycle is the only option in la-Digue otherwise car rental is available everywhere. It would cost you around 40-60 Euro for AMT and 35-55 Euro for MT. At least you could spend time as you wish and roam around the entire island following the Google map.
Please find my tour itinerary and hotel details below. It would be my pleasure if anyone could find it worthwhile. Seeking comments, queries or appreciations if any.
- Arrived at Mahe Island from India
I asked the hotel for pick up or you can also opt for renting a car from the Airport.
- It took around 30 mins to reach the hotel "Georgina's Cottage" (http://www.georginas-cottage.com/, Ph: +2482515157). It was a nice sea facing hotel with free breakfast, Wi-Fi and ample parking facilities.
- We went to Beau Vallon beach (1min walking) in the afternoon and took some sunset snaps.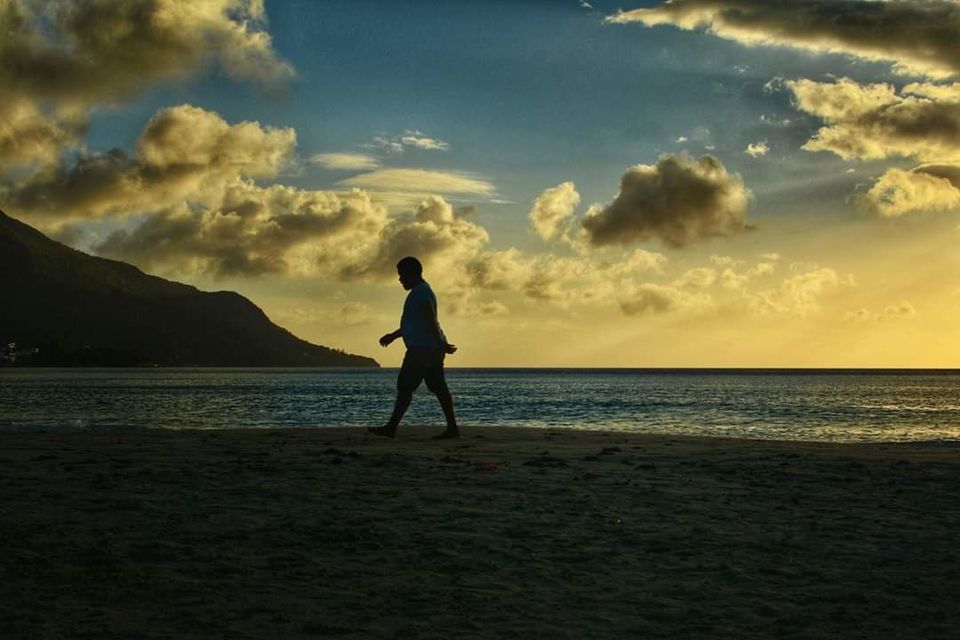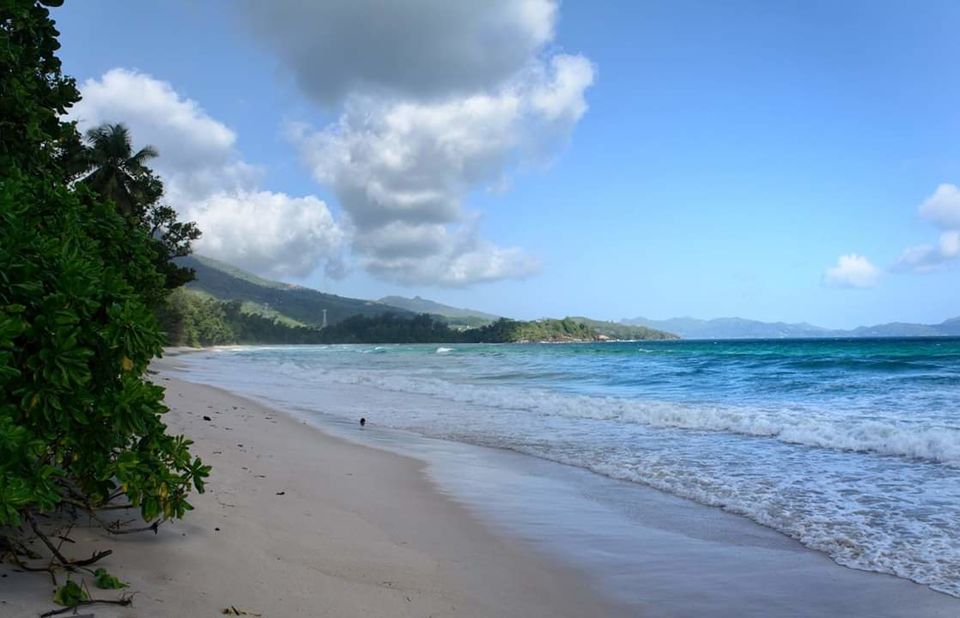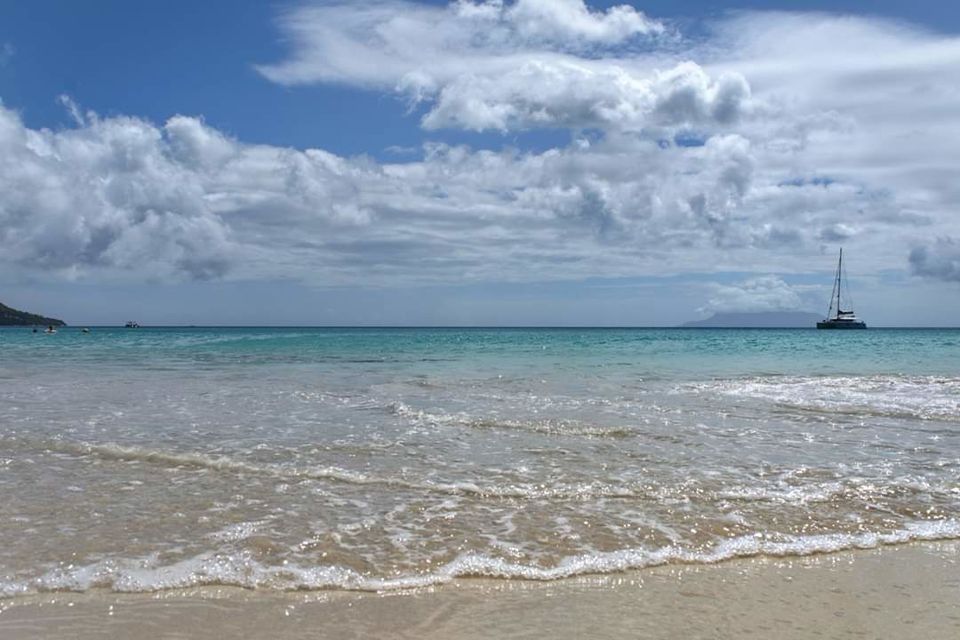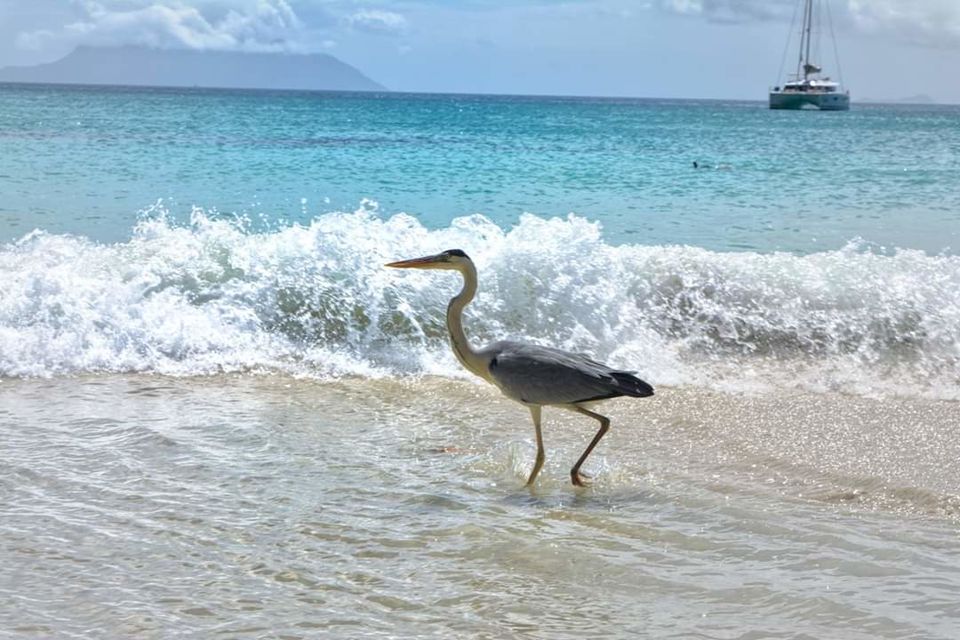 - We took car rental (Hyundai i20 AMT) and went sightseeing.
- We visited the following beaches: Anse Machabee, Turtle Bay, Anse Royale, Anse Baleine, Anse Bazarca, Anse Intendence, Anse soleil, Petite Anse (Private beach of Four Seasons Resort). All the beaches were too scenic.
- We went for 1.5 Km long hiking in Morne Blanc trail. It was quite steep and covered with dense forest, but that uphill battle was worthy to experience the magnificent view of the entire north-west side of Mahe island from the top.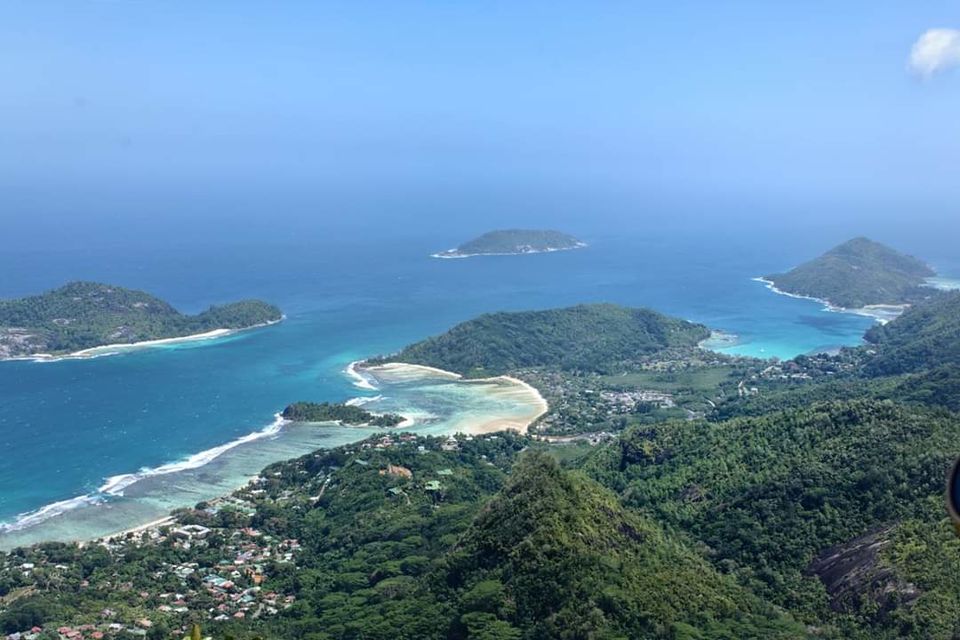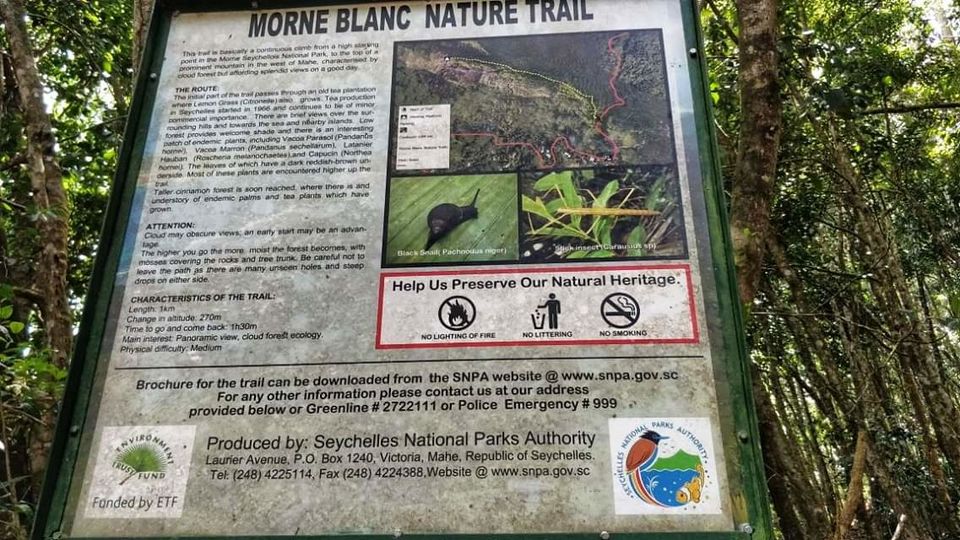 - Later, we went to Grand Anse Mahe beach.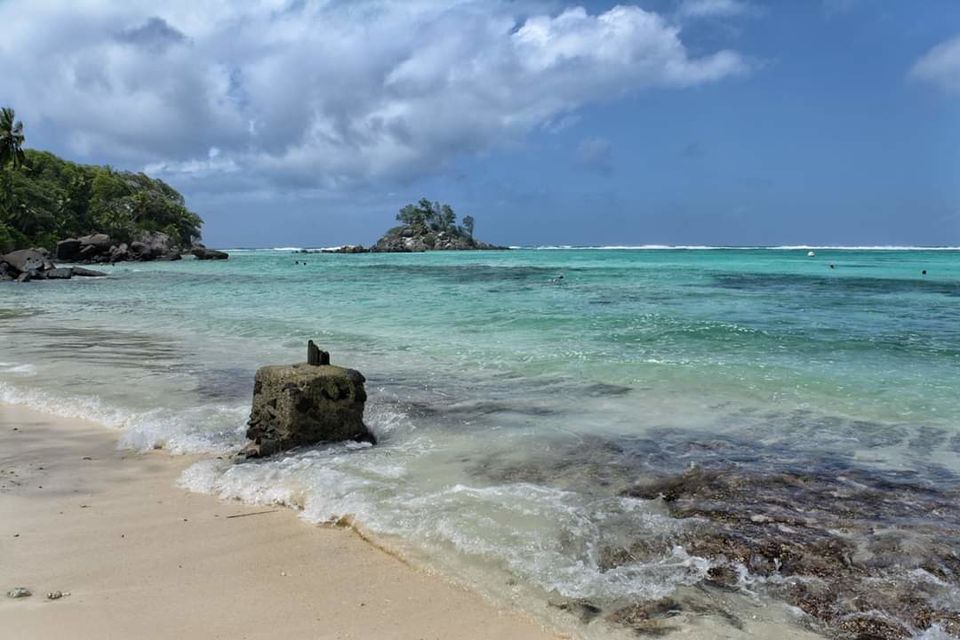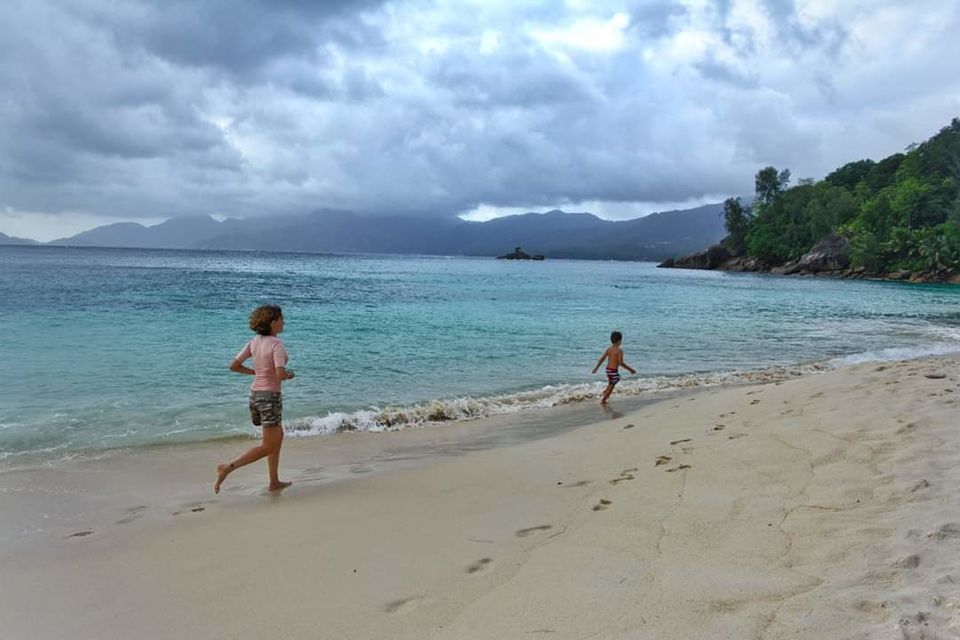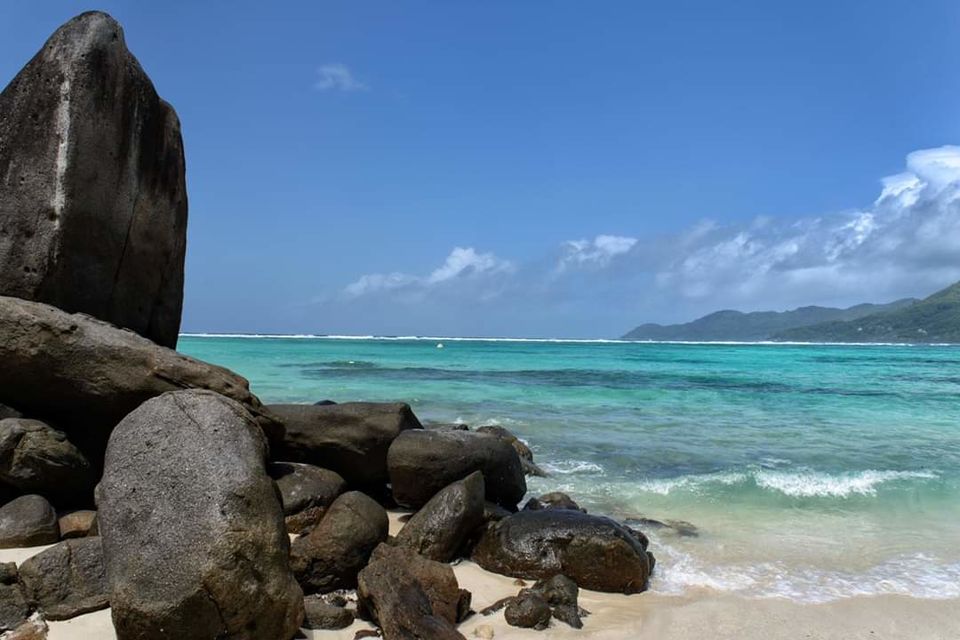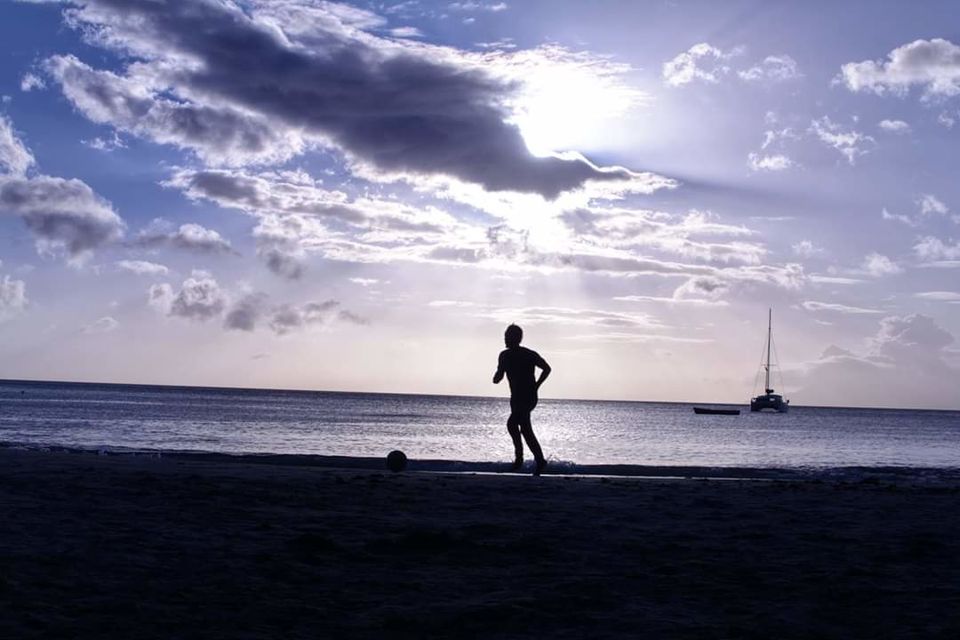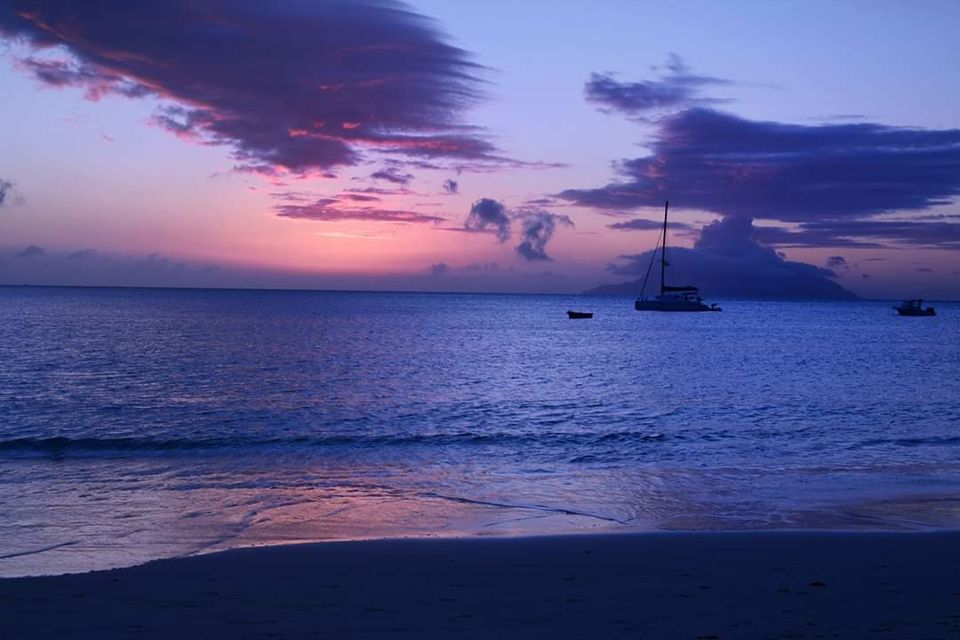 - We dropped that rental car at Ferry and took 7:30 AM Cat Coco's ferry to reach Praslin. Though it was just one-hour journey, I started feeling sea-sickness. I would suggest carrying anti-vomiting pills in advance.
- We again took car rental (Hyundai i10 AMT) from the ferry and checked in the hotel "Villa Kass" (http://www.villakass.com/, Ph: +2482513163). The nearby beach was Anse Possession (1min walking). It was sweet, homely, self-catering stay. We just loved its atmosphere.
- Later, we went sightseeing and covered following beaches: Anse Lazio, Anse Volbert and Anse carlan. We saw giant sea turtles at Anse Lazio beach.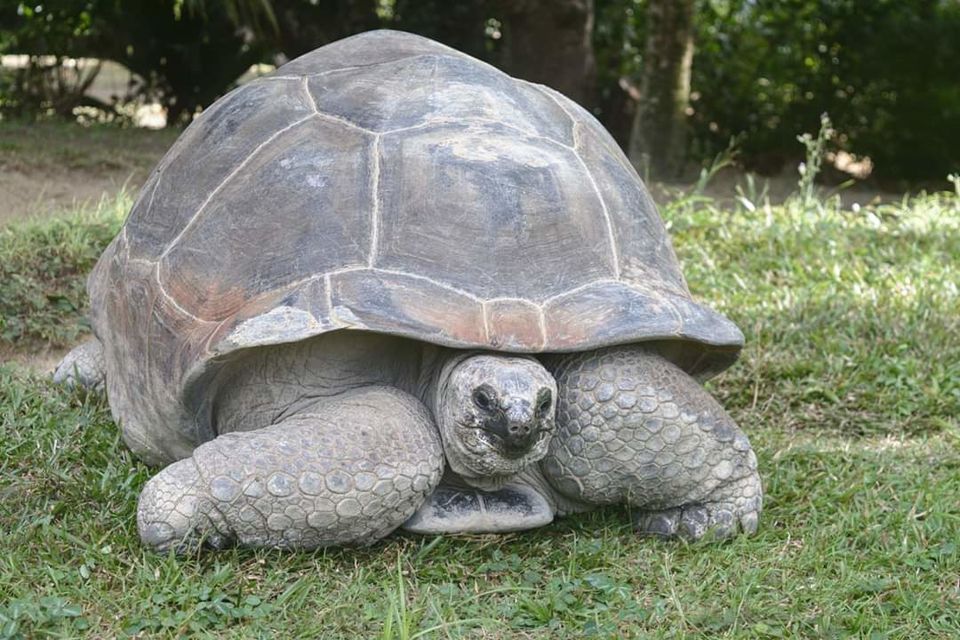 - It was raining the entire day and we were tired. So, we took a leisure day to enjoy the rain.
- We dropped the car at the ferry and took 9 AM Cat Rose's ferry to reach La-Digue.
- Then we checked in the hotel "Oceane self-catering villa" (Ph: +2482565316) which was 5mins walking distance from the ferry. There, we took two bicycles in rental from the hotel.
- We went to Grand Anse beach and took sunbath there.
- La-Digue celebrates "Assumption Day" on 15th August. People were celebrating the day with live rock concerts, beers, local BBQ etc. We enjoyed the festivity around.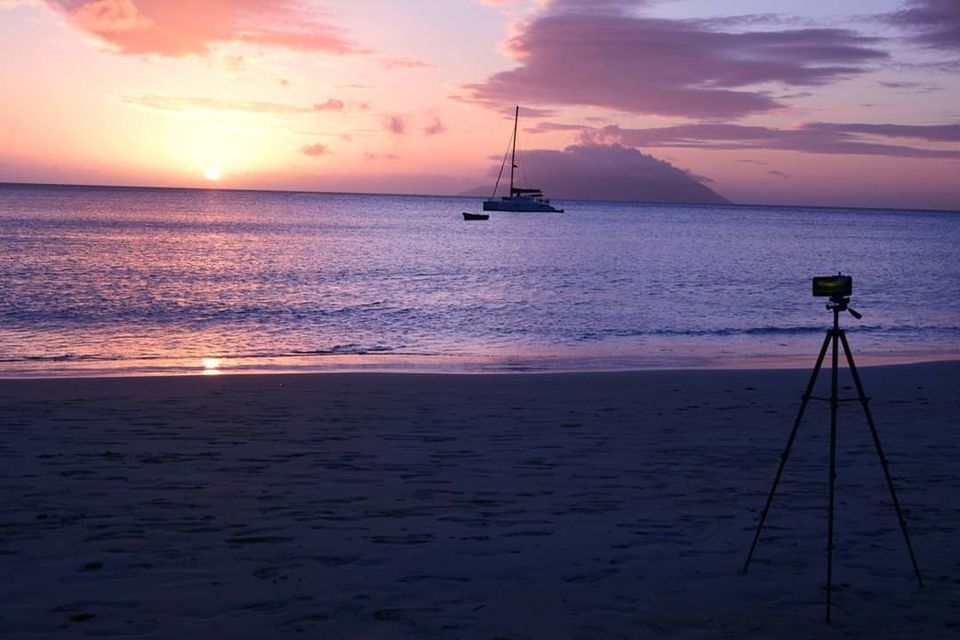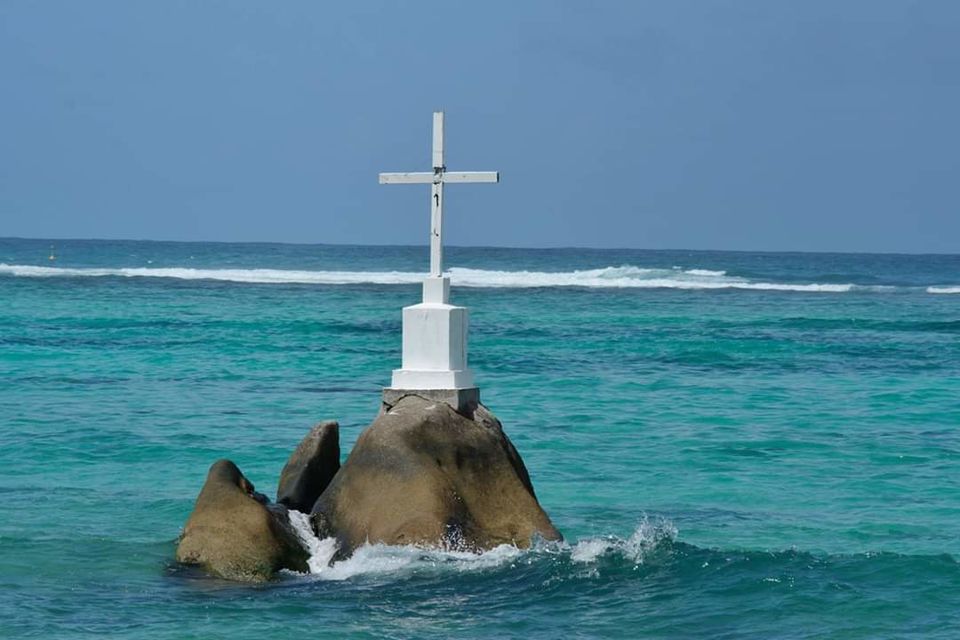 - We started our day visiting Anse Source D'Argent beach and then Anse Severe beach in the afternoon. Apparently, it was a leisure day for us.
- Checked out from the hotel and took 8 AM Cat Coco's ferry to reach Mahe.
- Checked in the hotel "Le Chateau Bleu" (http://www.chateaubleu-seychelles.com/, Ph: +2482764830). Hotel was neat and clean and nearby to Airport.
- We were tired and took a leisure day at the hotel.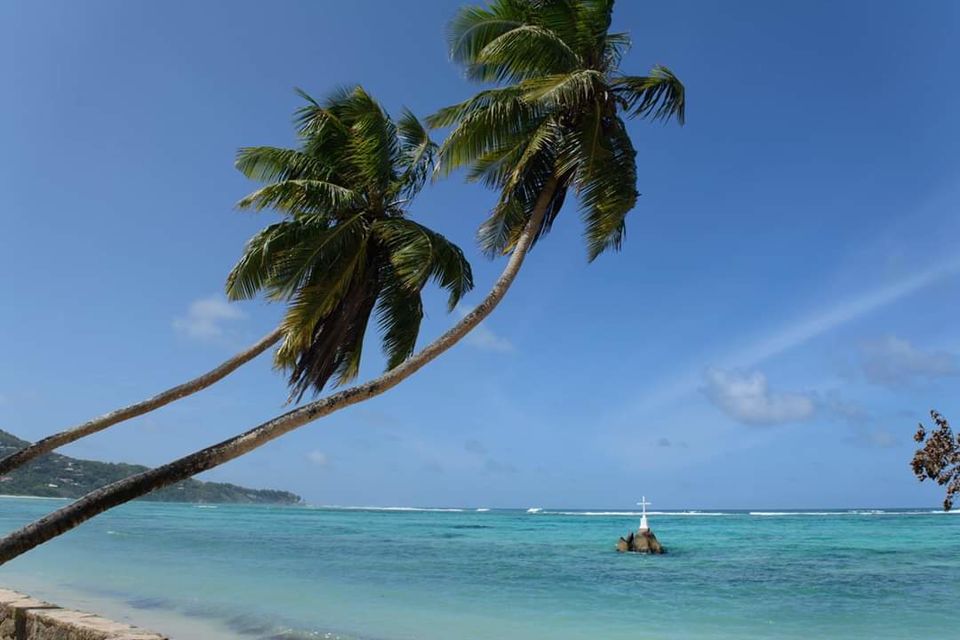 - Took a bus (fare was 7 SCR one way per person) and went to Anse Royal beach and spent some time there.
- Checked out from the hotel and went to Mahe Airport to catch the flight to India.