It all started with our honeymoon trip Planning, it started from Romantic Santorini to Rome to Paris and then Bang we zeroed on to a place where many would say are you nuts to go for a honeymoon trip to the Country Norway. This is because of the thought which is fed into everyone's mind saying Norway is too expensive, too cold, it has no sunlight Bla Bla Bla. Truth spoken this is a country of beautiful landscapes, amazing fjords, Northern Lights, Midnight Sun and Happy People all around. Yes it burns a little bigger hole in our wallets compared to the typical Honeymoon destinations, but its worth a visit to this very less popular destination.
So our Honeymoon Itienary did not have Northern Lights or Midnight sun and many would say this is most stupid itienary. But I am here to say there is much more to see and explore in Norway. We had a 9 day itienary of only exploring the Fjords(Real Gems) of Norway in the Autumn and we could only explore the western Fjords. During this trip we had a one day trip to a small artistic village called Balestrand on the Sognefjorden. This changed the way i think when someone calls a place as a village.
How Did we reach Balestrand
We could reach Balestrand via Bus or Ferry Ships and we decided after much of our researching lets go via ferry and enjoy the scenic ride and what we witnessed was bliss.
We had decided to take the beautiful Norled Journey via the fjords from Sogndal(place of our stay) to Balestrand. This journey was booked online via Norled website, which offers us discount on booking round trips.
Since the trip can be completed in a single day, we had booked morning cruise at 7am and return journey around 7pm. Its a one and half hour journey from Sogndal.
It can be reached from other places like Bergen as well.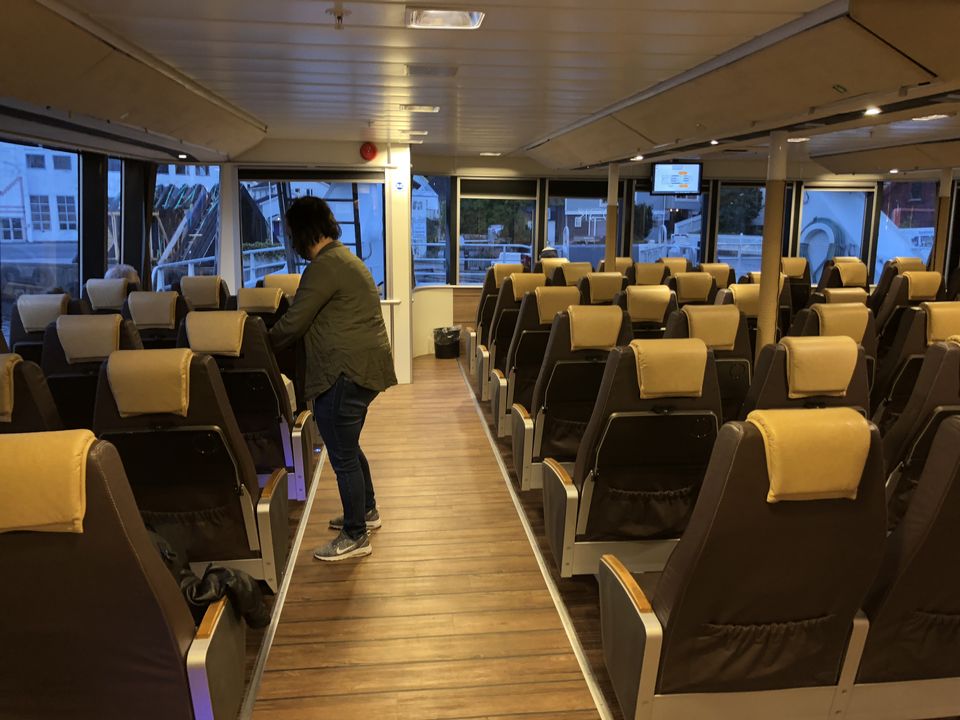 Things to Do
Be Active
Walk through the small Artistic Village and explore the beautiful nature. The day of our visit provided as with chilly winds and highest single digit temperature.
This artistic village is just out of words with the way it has been created on our Earth. It has waters, mountains and beautiful colorful buildings.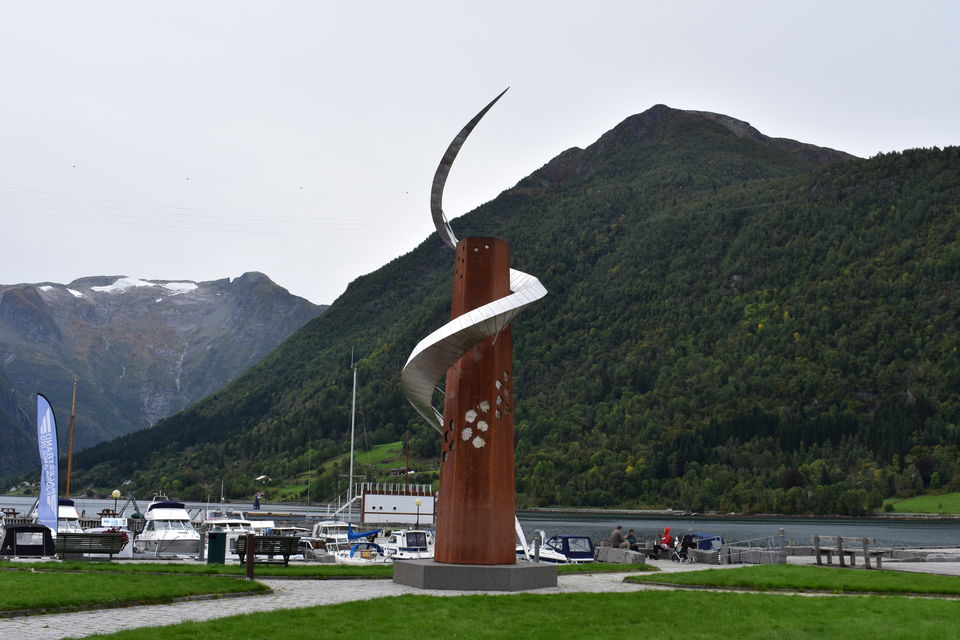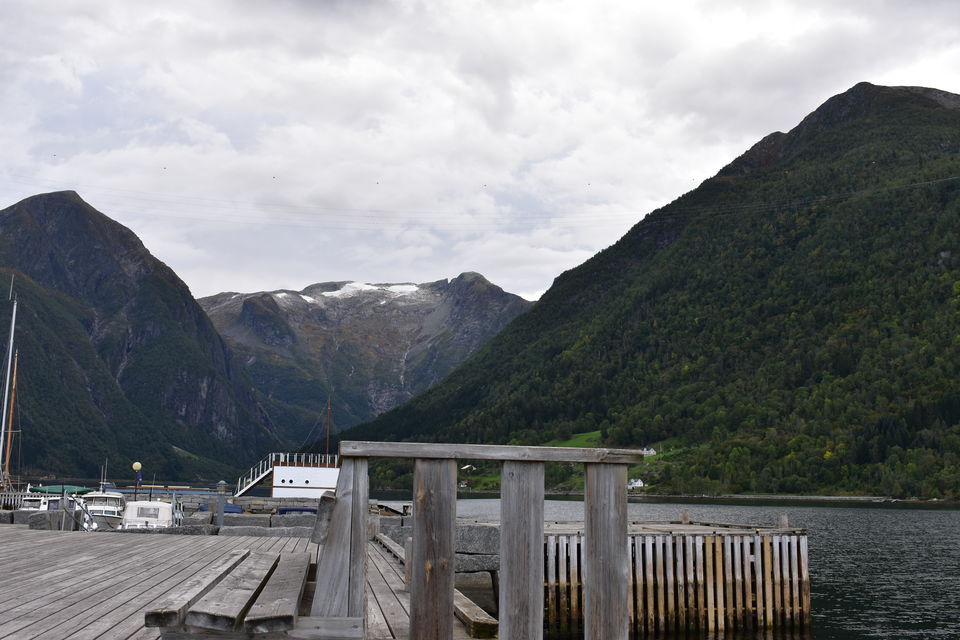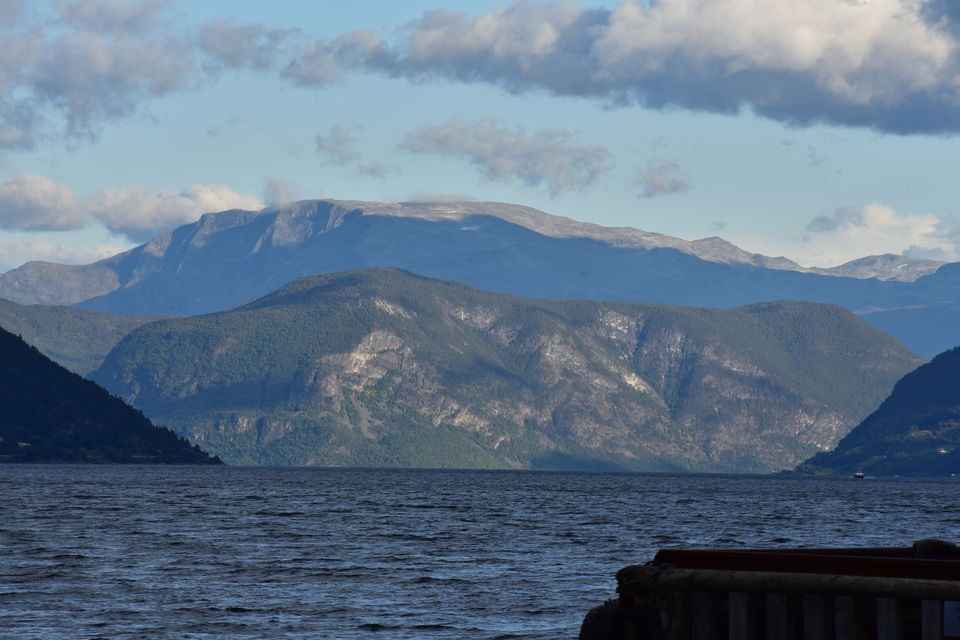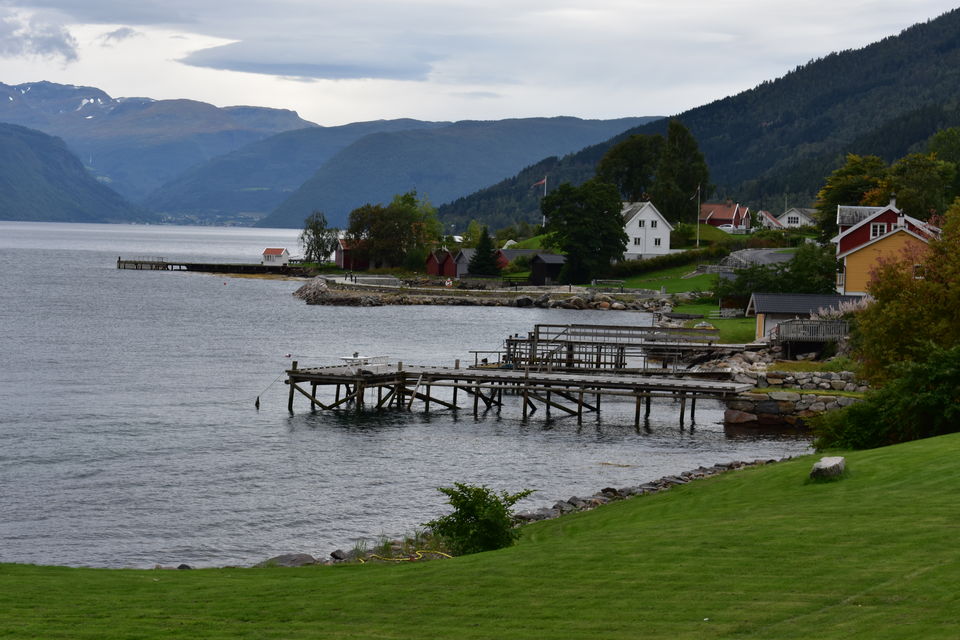 Be Adventurous
Balestrand offers lot of fun activities from Kayaking on the fjords to RIB trips.
We decided to try the RIB rides in Balestrand as this is something different and fun. This ride was just too spectacular with we have no words to express as how amazing is this ride.
Imagine yourself cruising at 80kmph in a Funky RIB, with chilly winds blowing at your face. Its just crazy and awesome.
We had taken two RIB journey, one a 3 hour trip and another a 1 hour trip through Balestrand Adventures. Lars who runs this show is an amazing Person, and one must try this activity with him. Its really a fun ride as he takes care of your safety and gives you one of the best experiences in life.
The first trip was Nærøyfjorden trip from Balestrand, this ride is an out of world experience with amazing waterfalls, fjords, mountains, sea eagles and water all around. If lucky you may spot a porpoise(i was lucky to spot one, but my wife could not) as well.
The second trip was Balestrand Fjord Seeing which takes a different route around the fjord and we explore some amazing fjords, isolated villages, farms and an island.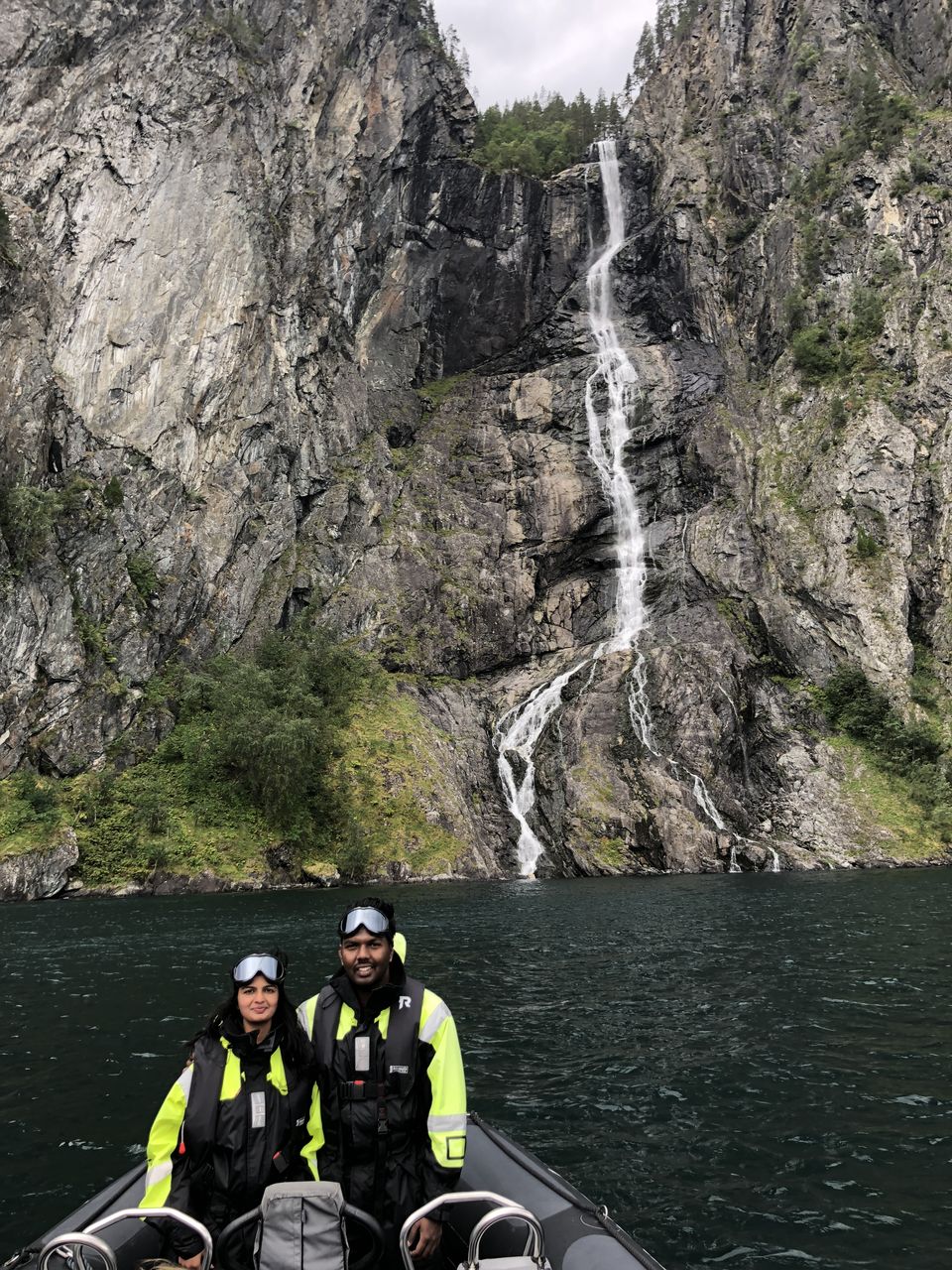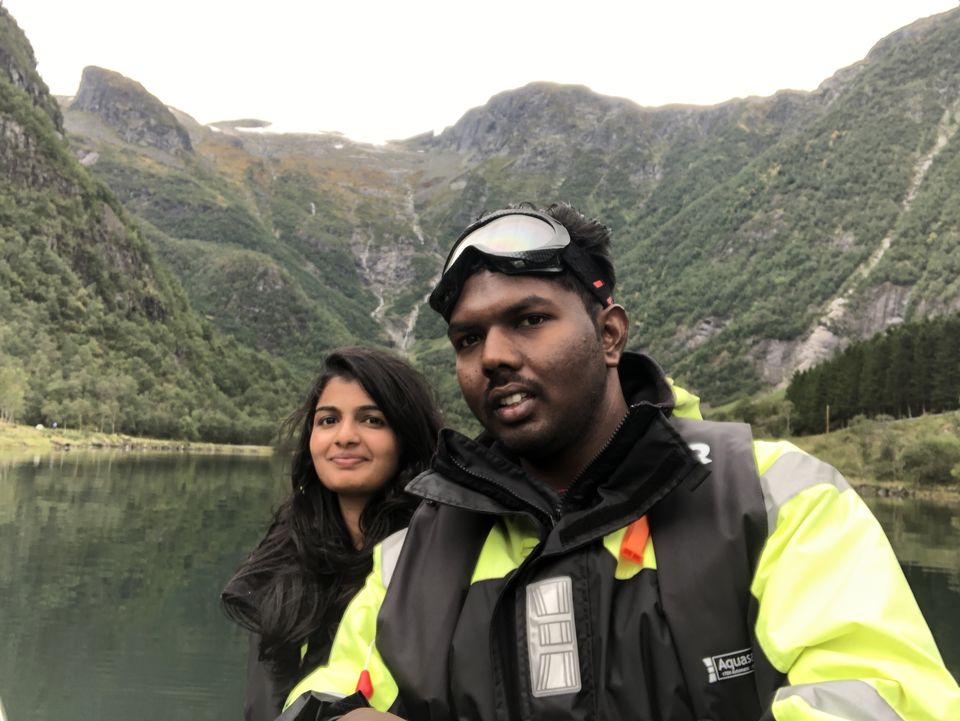 Balestrand has an 18th century built stave church which is very calm and beautiful. The views from the windows of the church is just marvelous as we can see beautiful fjords and mountains with the cold breeze blowing into the church.
Its a must visit to explore the inner peace by sitting calm in one of the benches in the church.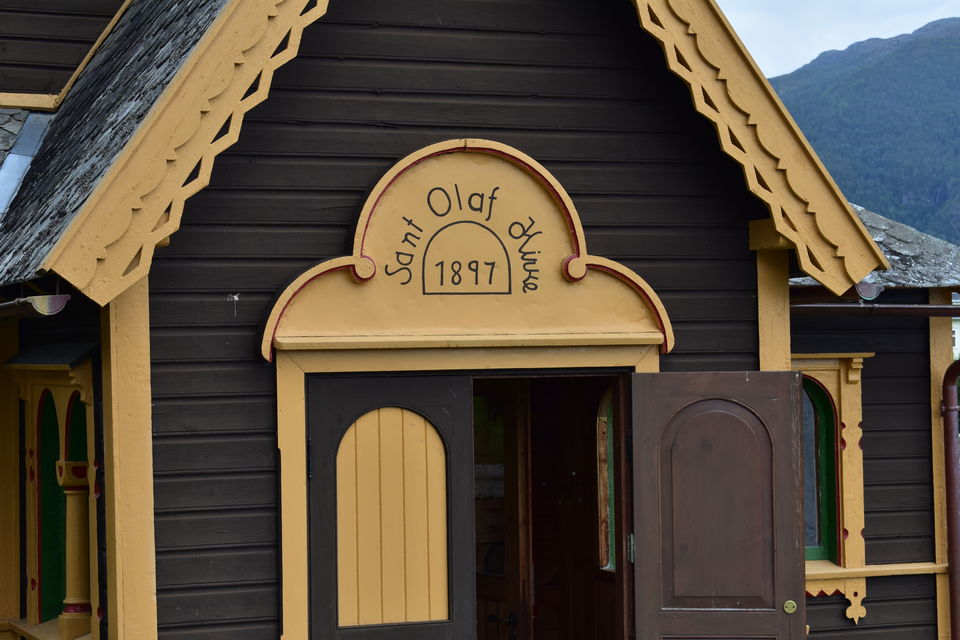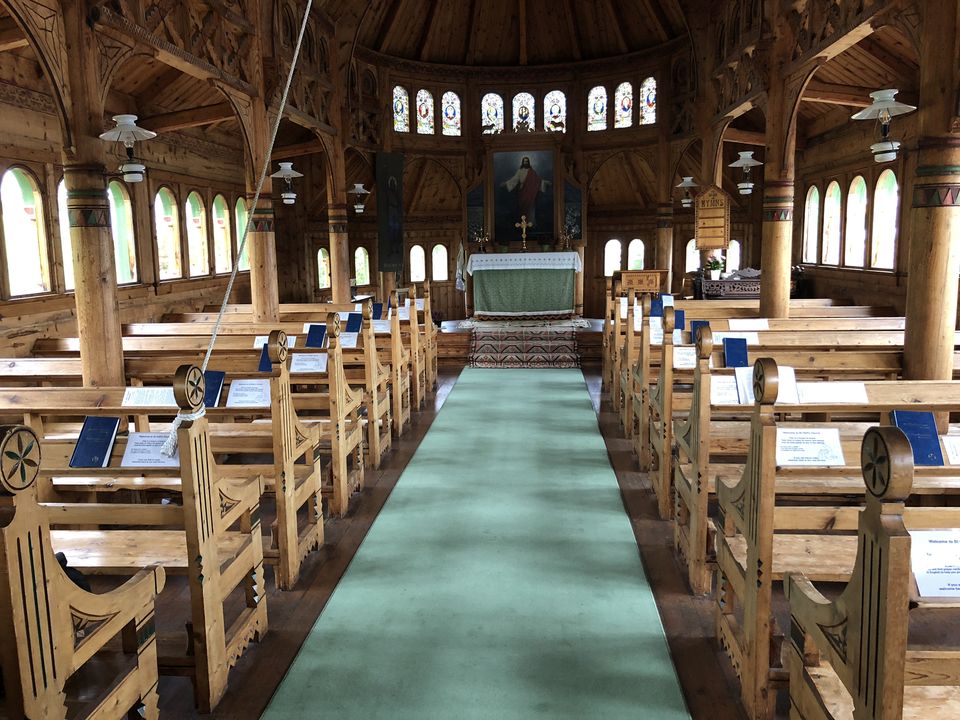 Fun Fact
If this is not enough, what makes this village so special, it is 24 hours free wifi enabled destination for all the tourists visiting here. This makes you do amazing live videos and video calls to your friends/relatives to show them the beautiful world that exists.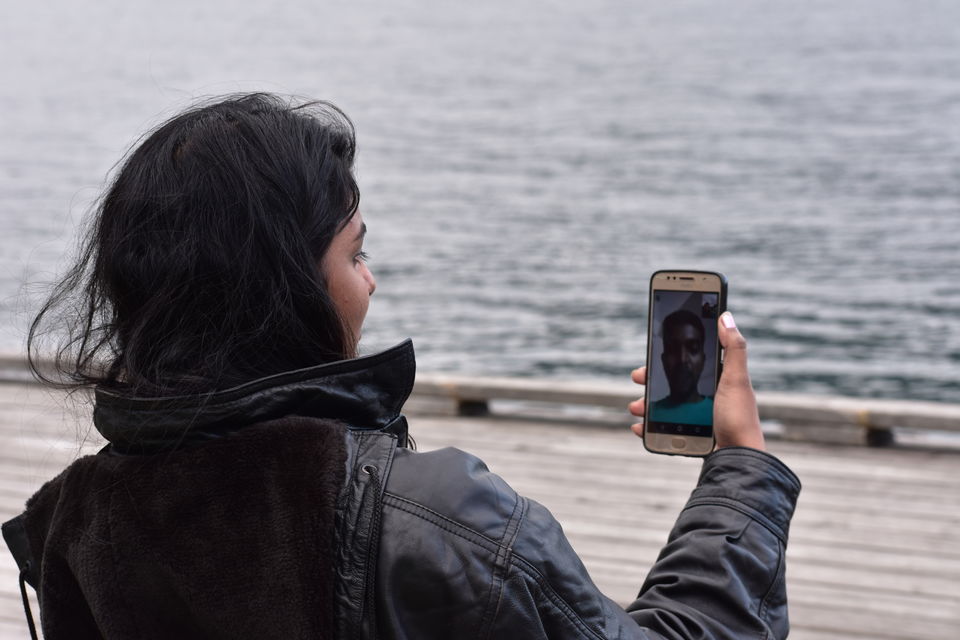 Another interesting thing was the Restrooms and charging points near the tourist information desk, it was very well maintained and in working condition. To say as an Indian we don't find neat toilets even in some airports which made me feel very sad.
To End it in short this one day trip to artistic village on fjords is a memory that will always stay with us for ever. I hope everyone visits this beautiful place once in life.