Original source of my blog: https://harshalajmera.wordpress.com/2019/10/17/your-wayno-my-way-no-only-norway/
It's said, 'A pretty gal brings out the poet in you'
On very similar lines if I may add 'A pretty destination brings out the blogger in you'
Yes....That's precisely what Norway has done to me.
Our final self-drive itinerary: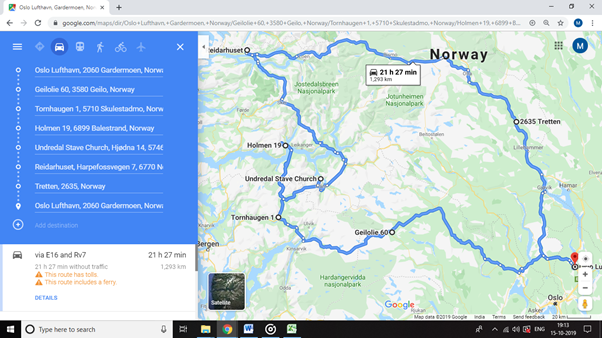 Day 1: 10 June 2019
Today's travel: Oslo Airport - Geilo
I was just thinking of the difficult day ahead since I had a 7 hour+ flight from Dubai to Oslo and a prior 7 hour+ layover at Dubai airport. Immediately after landing at Oslo, was a ~240 km drive to Geilo (That too on right side of the road!!!)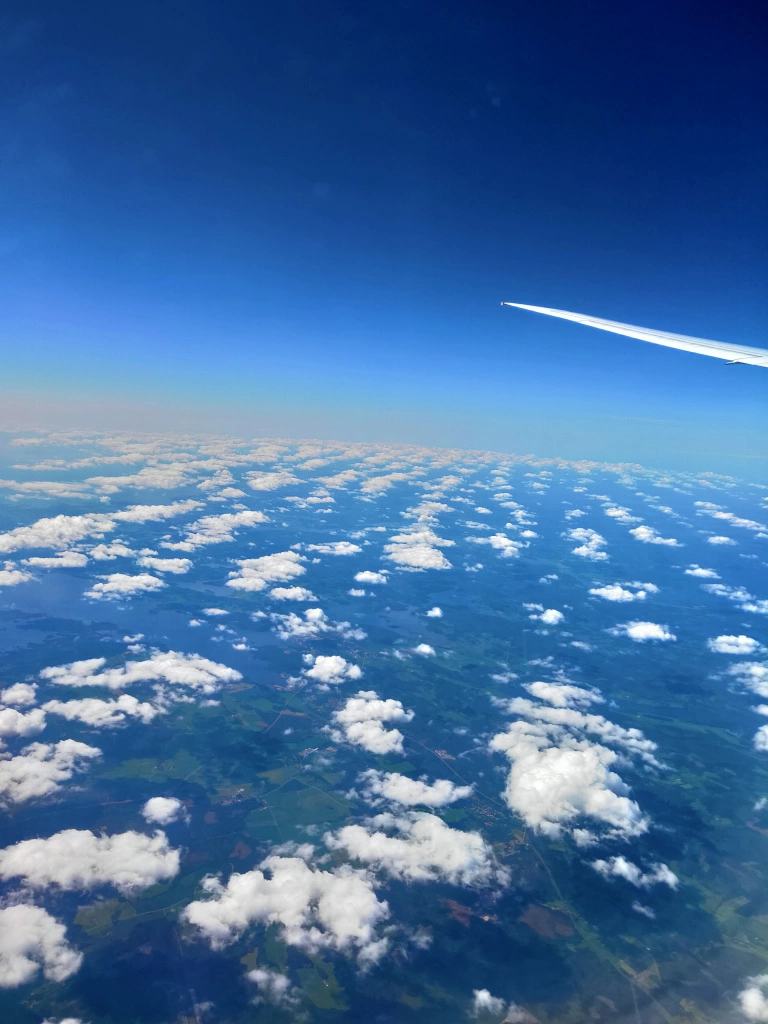 Our scheduled time of arrival at Oslo (capital of Norway) was 12.30 pm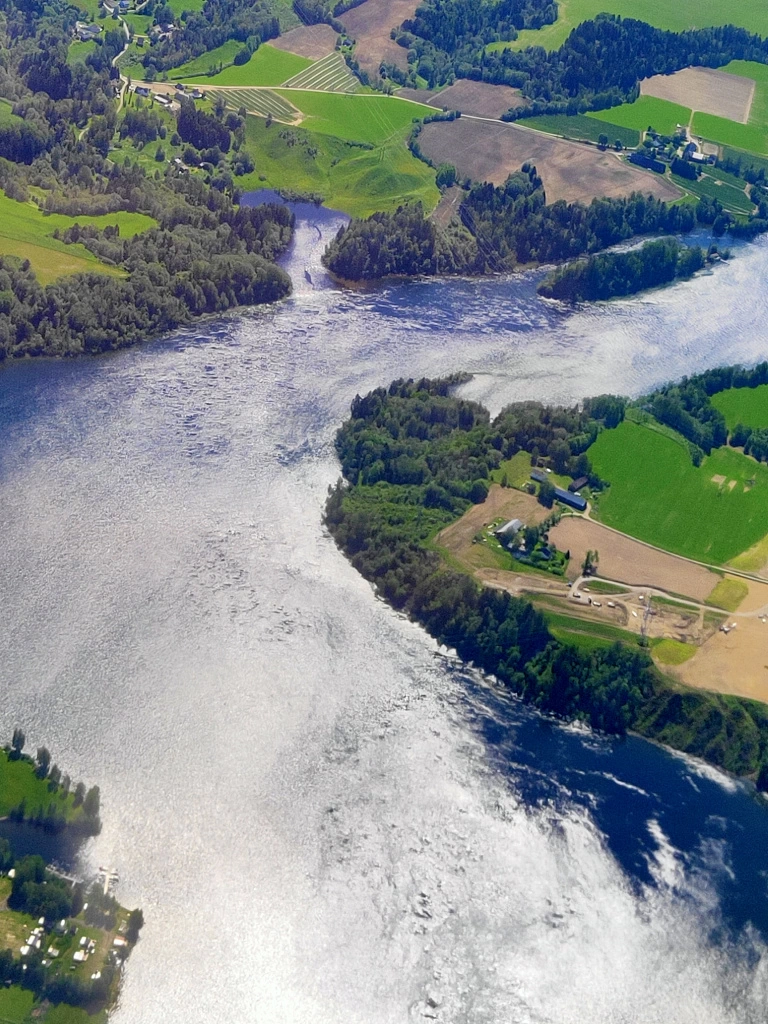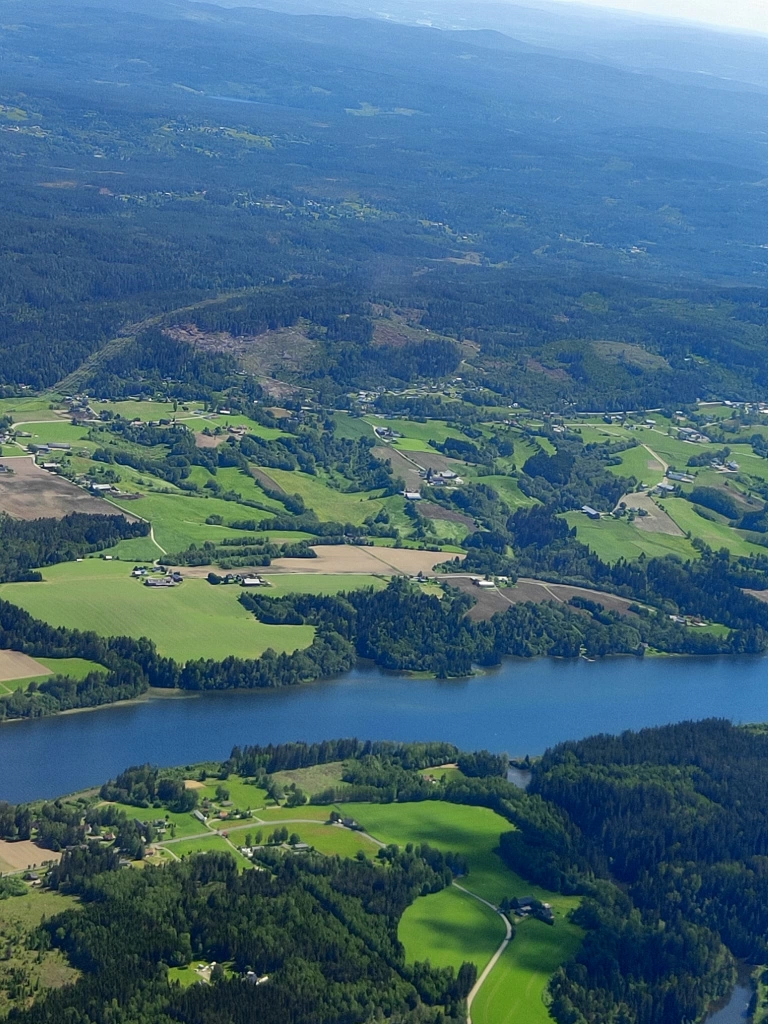 Finally landed at Oslo. Unbelievable views, for a capital city of a country. Immigration took some time. We had lunch outside the airport and then headed to Hertz car rental. I was expecting a long queue and some formalities which may take some time, but surprisingly the entire process took less than a minute. Done with my questions about driving rules in Norway, we finally proceeded to take our car. It was an automatic Toyota Auris.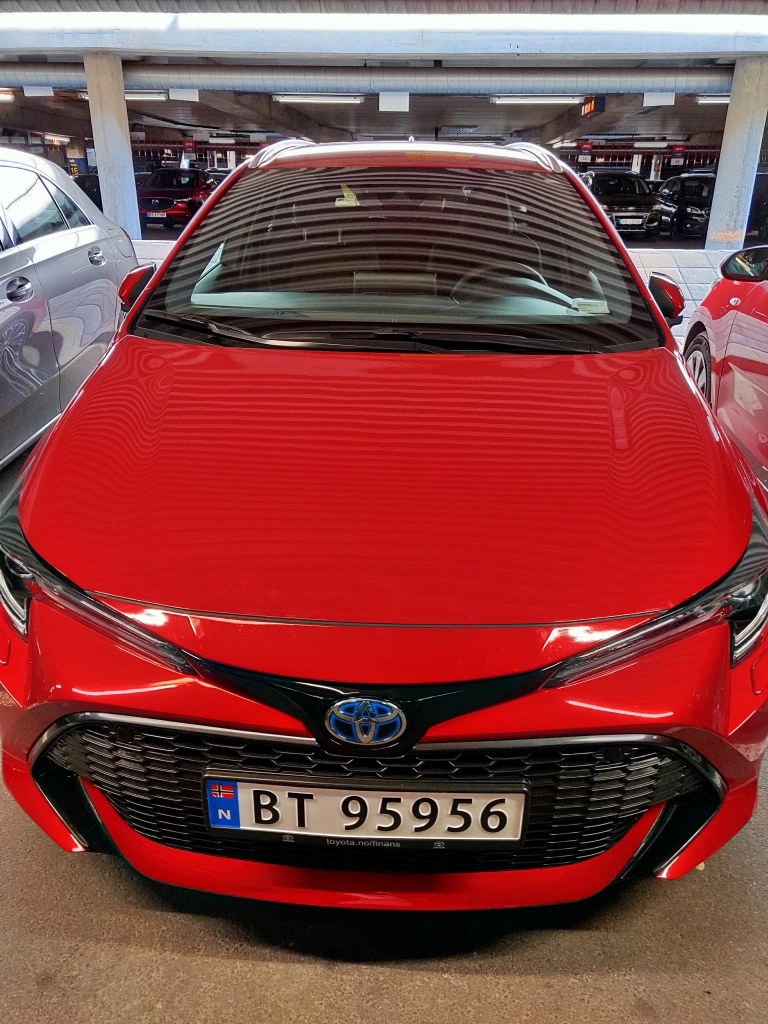 Driving an automatic car on the superb roads of Norway was a breeze. The 'No honking' culture was another welcome. Immediately after exiting the airport, I started hitting 100-110 kmph!!! We did lose our way for a while; but we were already prepared for the same. Saw some beautiful homes in Oslo and nice views all the way to Geilo. Throughout my drive, we saw only 2 colours: Blue (Sky + Water) and Green (Trees). Yet another welcoming part was lack of population. (~5 Mn for the full country, and backed by the world's biggest sovereign fund having assets of over USD 1 Trillion!!!)
Landed at Geilo well past 9 pm.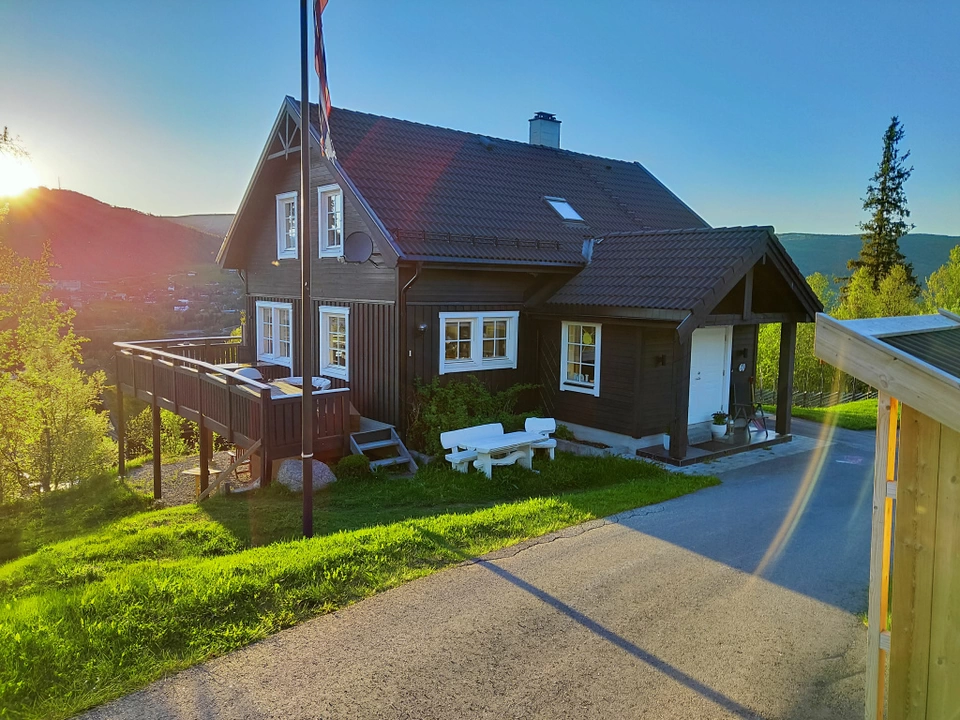 Days are really long in summers. There is proper sunlight for 20-21 hours of the day (Winters are equally cruel). There was fair daylight at 1 am and even 4 am.
Day 2: 11 June 2019
Fresh after a good sleep, we were ready to go to Voss from Geilo (~150 kms drive).
Today we pass through the national tourist route Hardangervidda. It runs between Haugastøl and Eidfjord and is 67 km long (road 7). The road crosses the largest & highest mountain plateau in Northern Europe.
Being a famous ski destination in Norway, it's easy to find snow all year round in Geilo: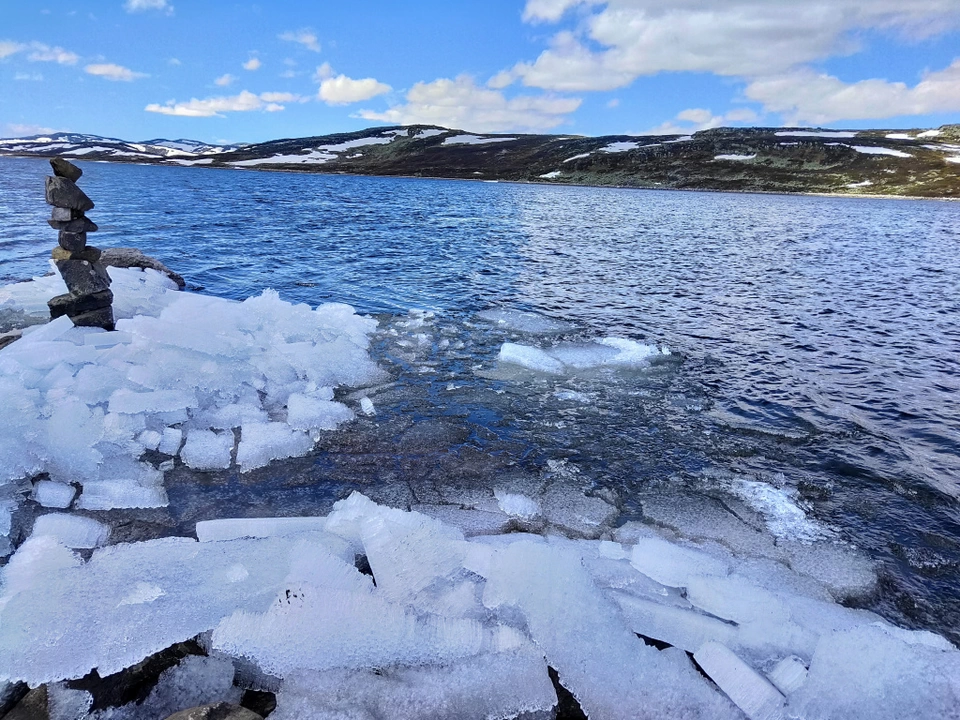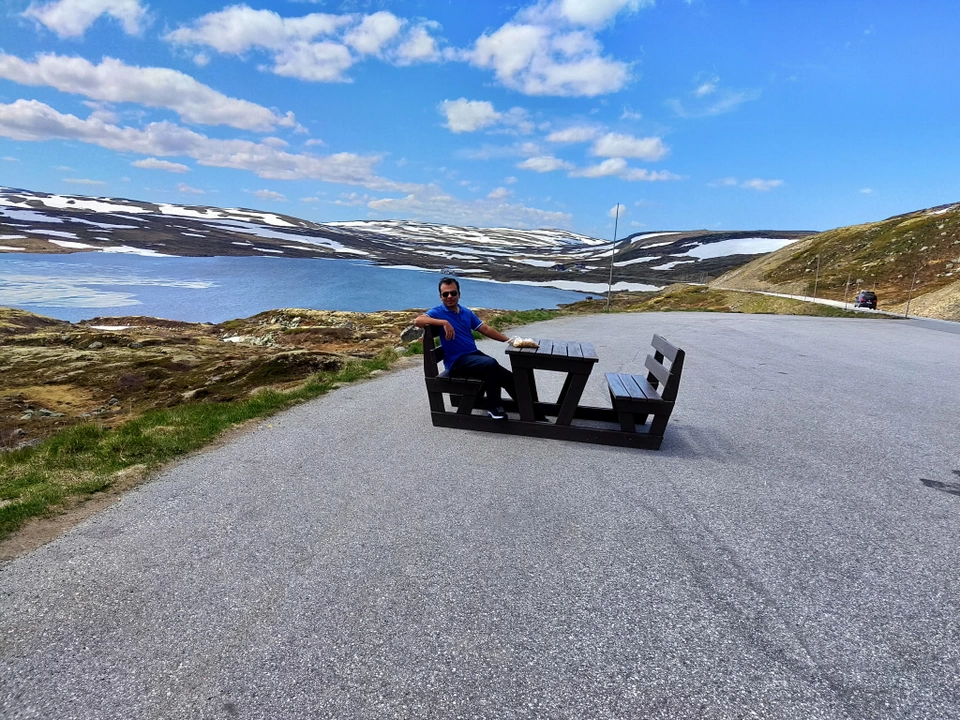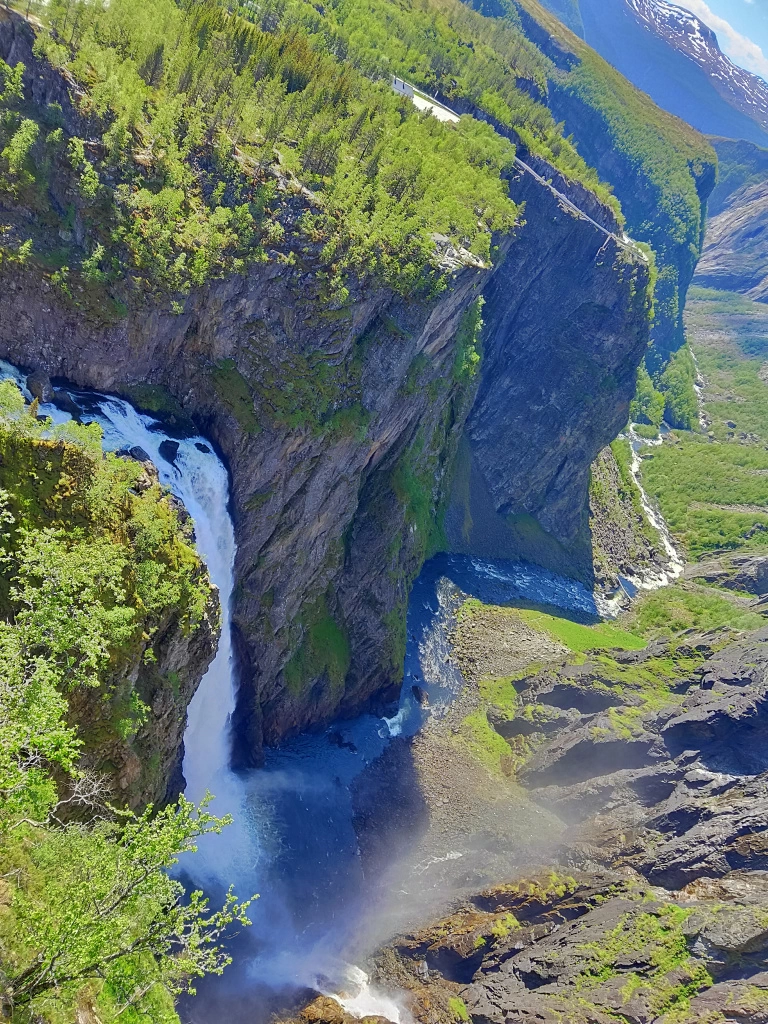 Finally we reach our Voss apartment. Meet the landlady (A senior, very fair and independent Norwegian), who gives some inputs on the place and her beautiful country. We enquire for biking option to Lake Vangsvatnet, which is around 3 kms away. She readily obliges with 2 bikes.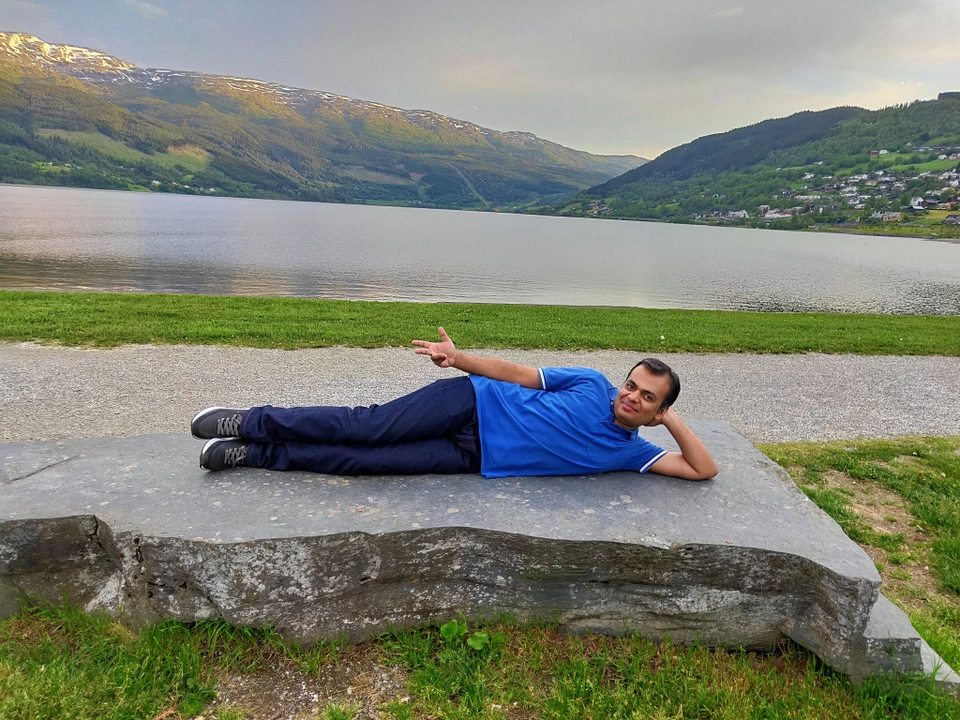 Day 3: 12 June 2019
Voss to Balestrand (Voss-Vangsnes drive of ~80 kms, Vangsnes-Dragsvik by ferry and finally Dragsvik-Balestrand drive of ~10 kms)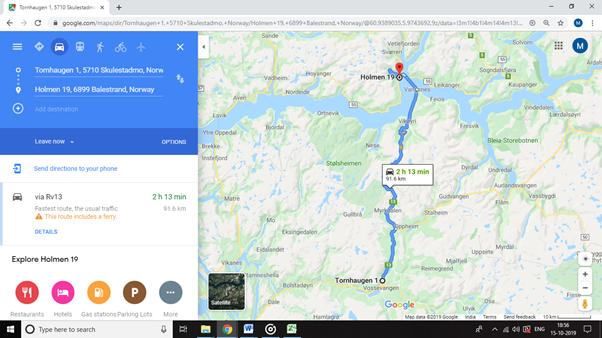 Today, we drive north to a small place called Balestrand. On the way from Voss to Vangsnes, we get treated to some excellent views and also Icelandic landscapes: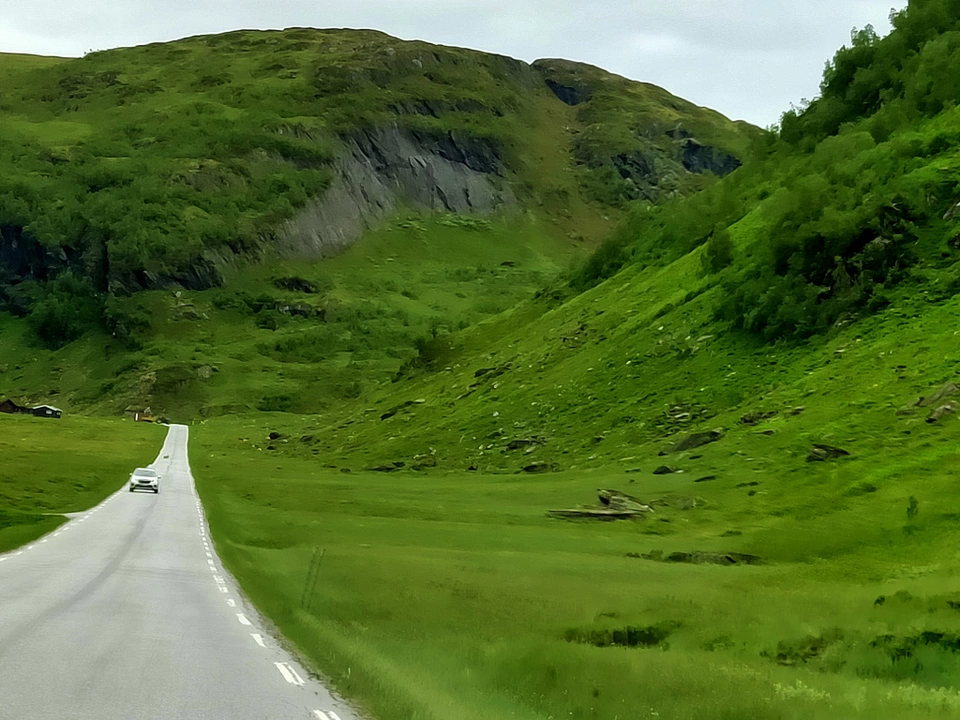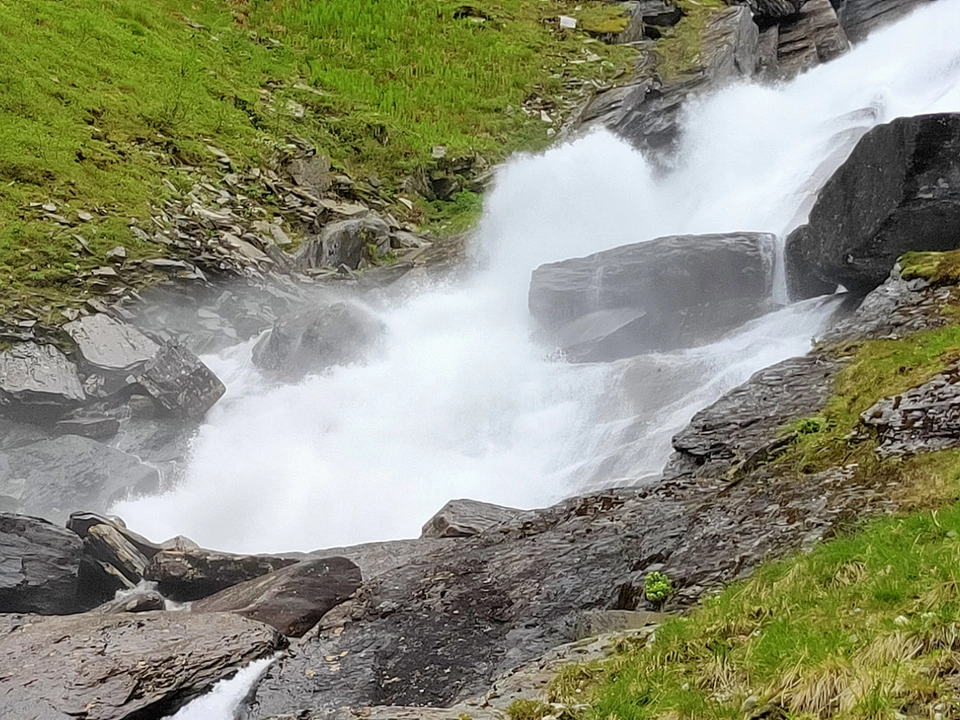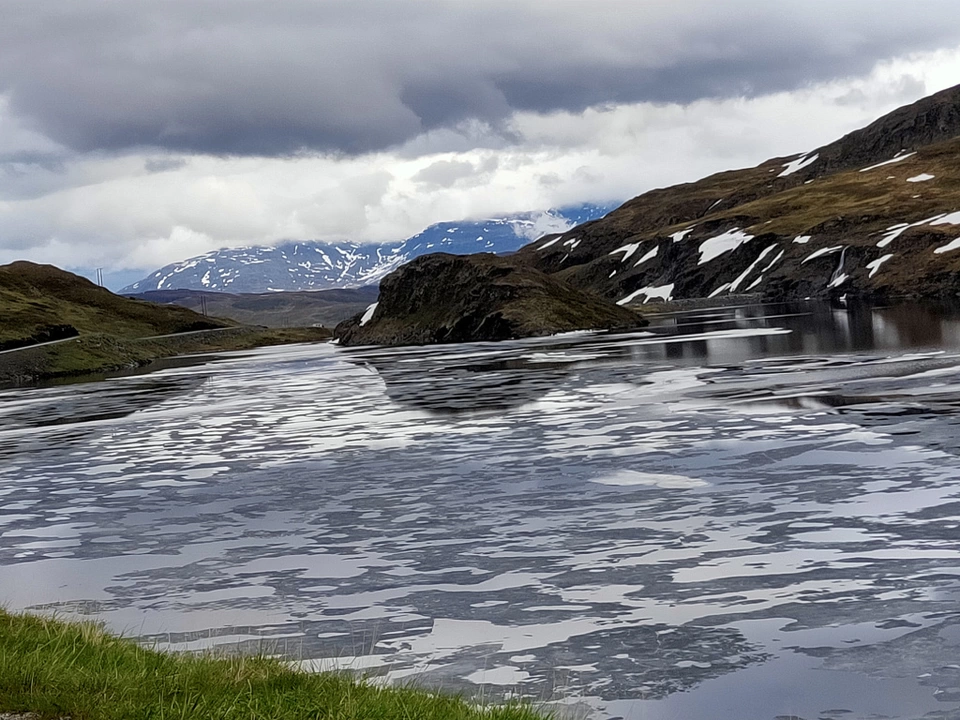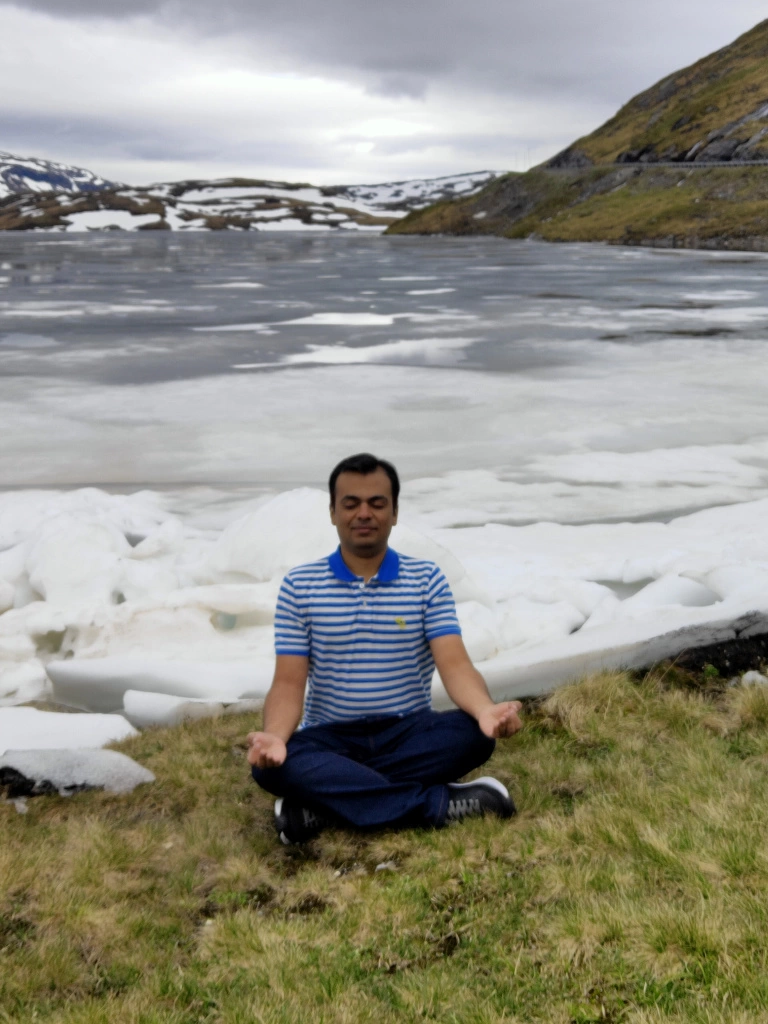 We arrive at Balestrand in the evening. After video calls to our families in Mumbai, we proceed to see Balestrand by foot.
Day 4: 13 June 2019
Balestrand to Aurland (Balestrand-Dragsvik drive, Dragsik-Hella ferry, Hella-Kaupenger drive of ~50 kms, Kaupenger-Gudvanger cruise from 3-5.30 pm, Gudvangen-Aurland drive of ~25 mins)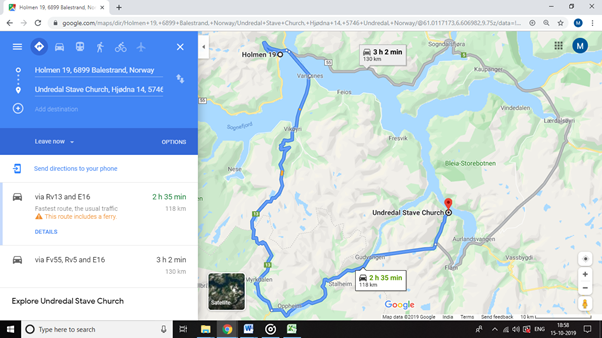 Monday and Thursday mornings are the cheapest to fill your car tank. We do the same before we leave for Aurland.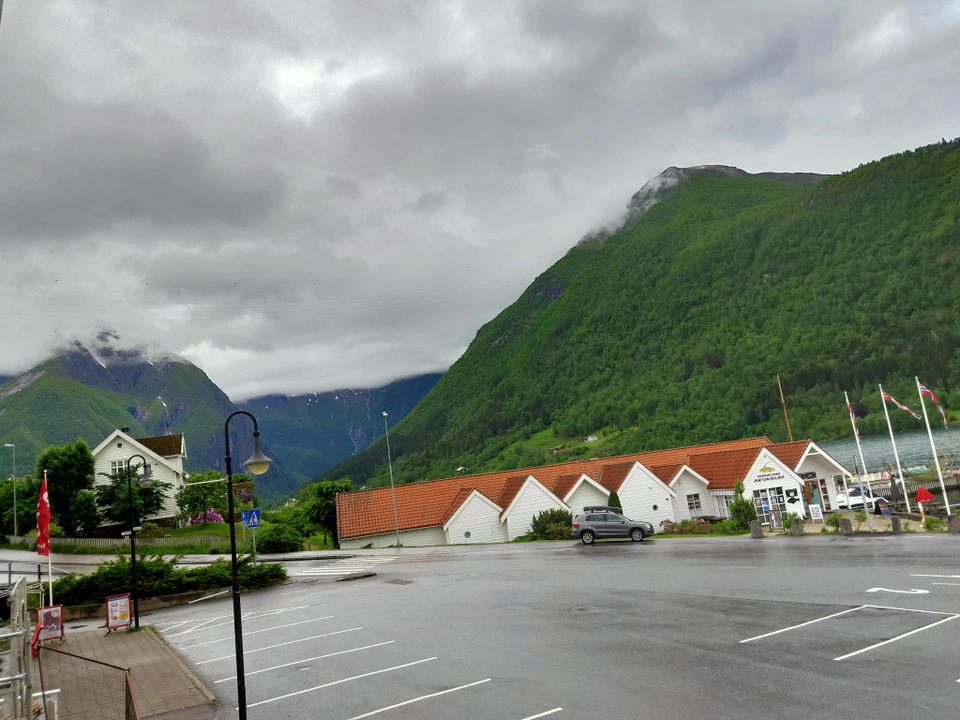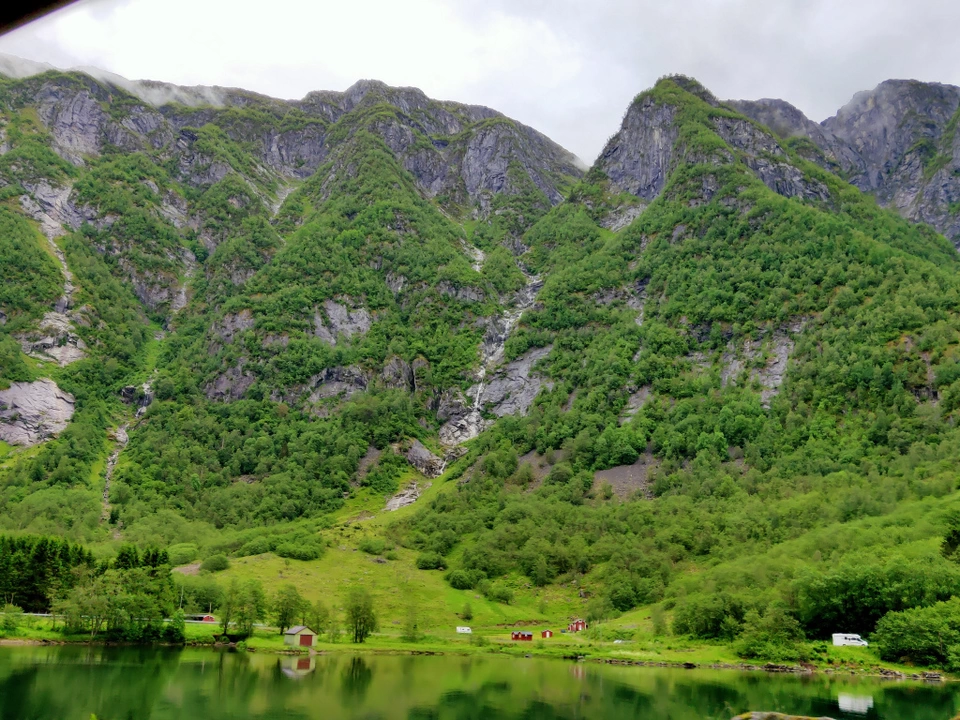 We arrive at Kaupenger well before our scheduled cruise time of 3 pm. The Sognefjord cruise takes us from Kaupenger to Gudvangen. Treated to some excellent views: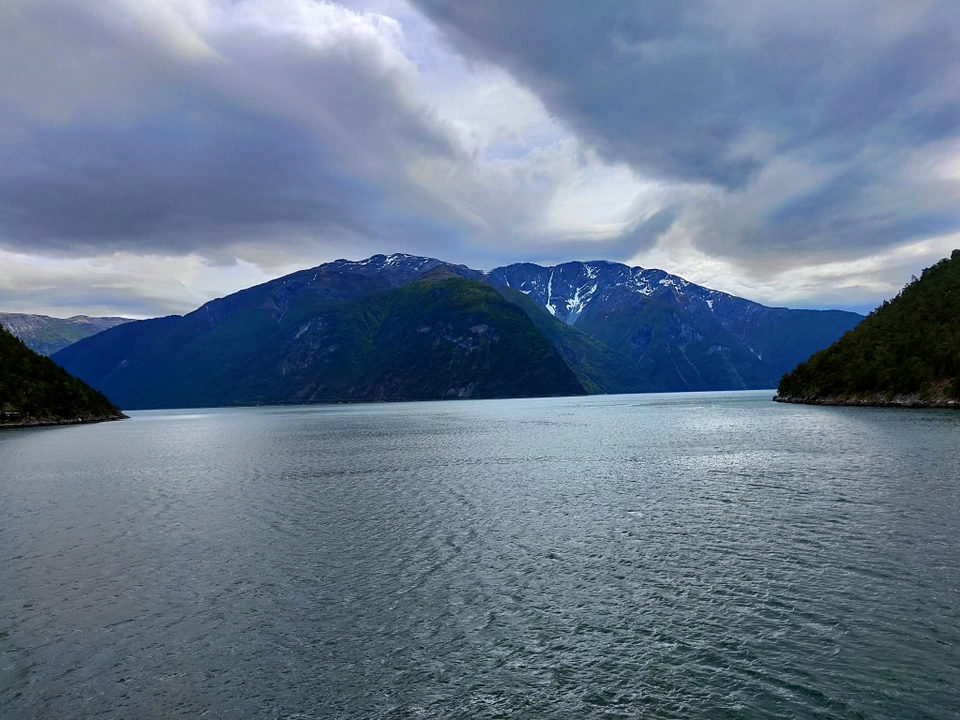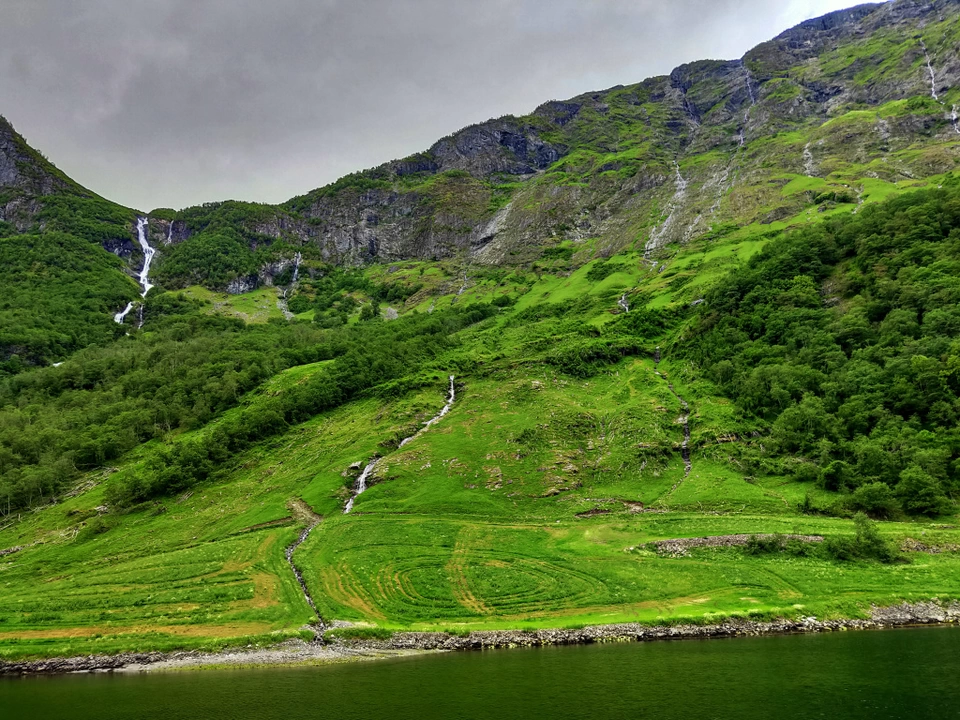 Day 5: 14 June 2019
Ahead of longer travels on following days, we kept a relaxing day at Aurland.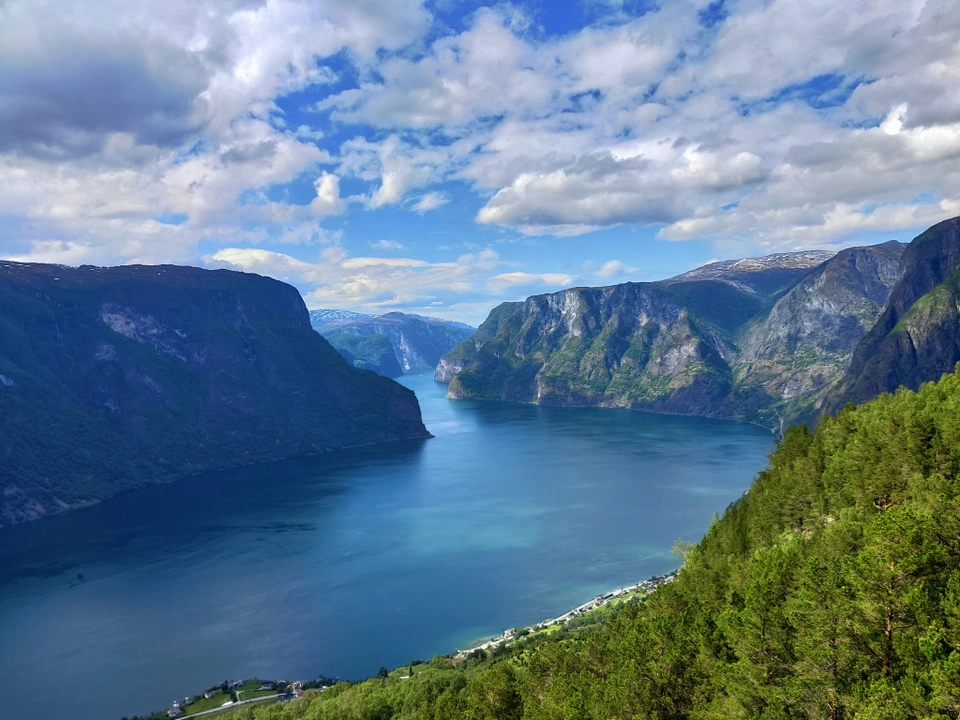 Day 6: 15 June 2019
Today we move north from Aurland to Nordfjordeid. ~200 kms of driving and 2 ferries.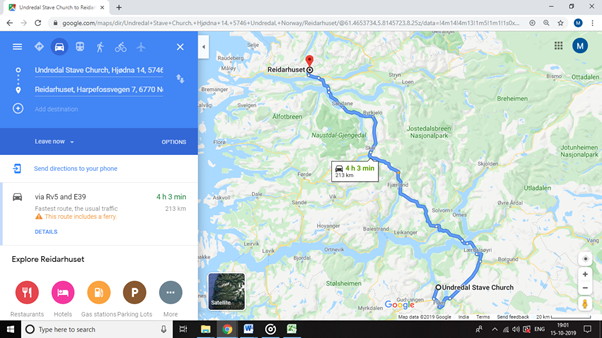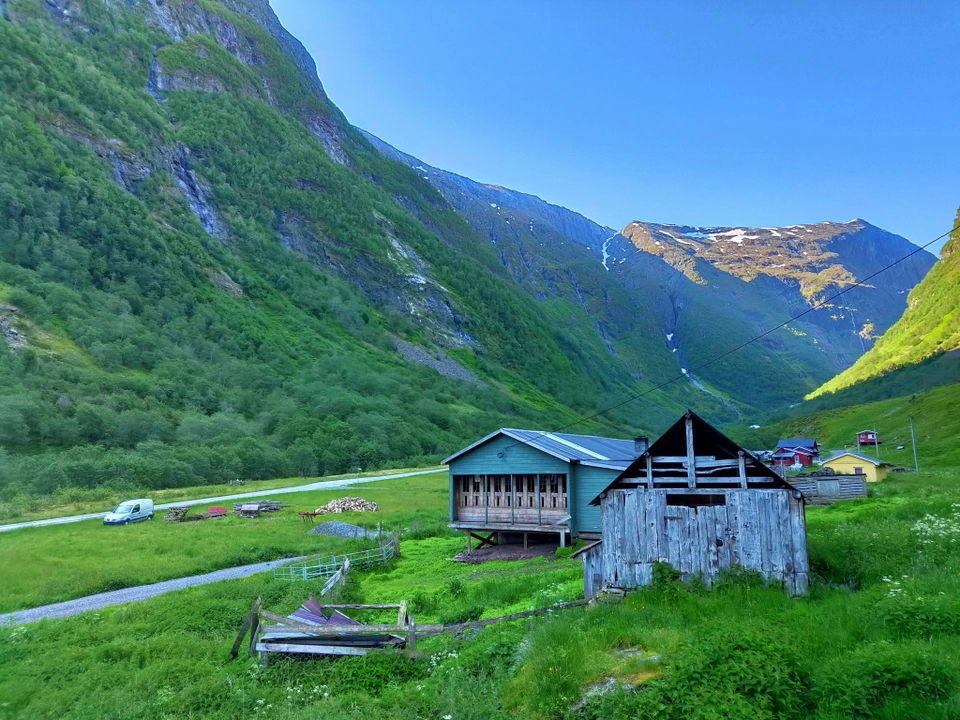 We pass through the Lærdal tunnel. It stretches for almost 25 kms, and is the longest tunnel in the world. Speed limit is 80 kms. Crossed the same in less than 20 mins!!!
We then get treated to yet another brilliant view: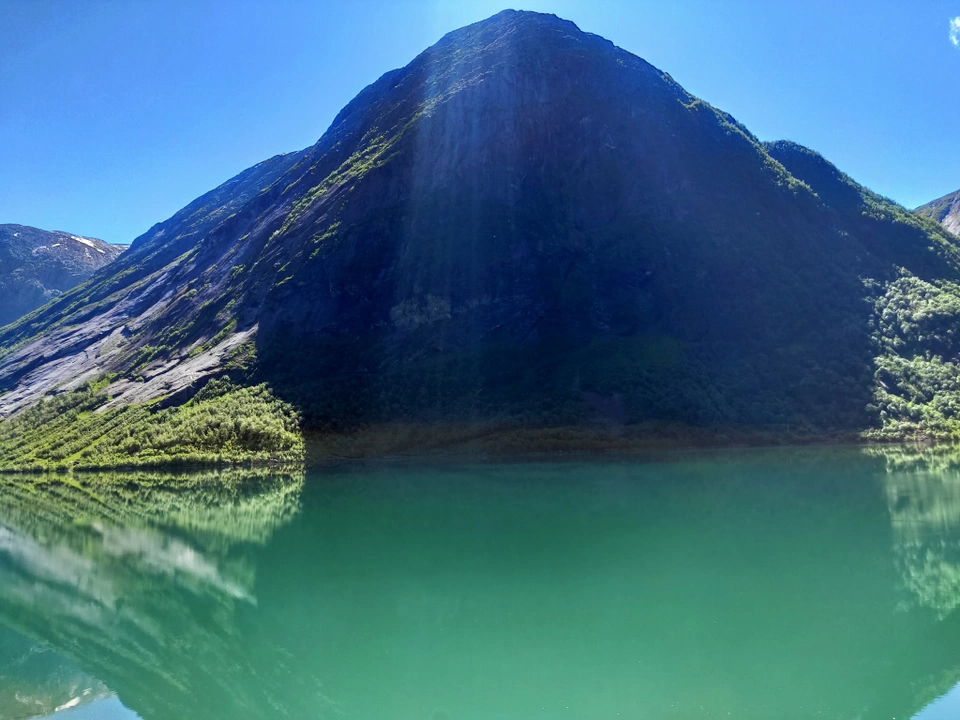 We finally reach our apartment at Nordfjordeid. Easily the biggest (and cheapest) of all the apartments we have stayed in. Can accommodate upto 12 people. It cost us Rs. 4k for the night stay.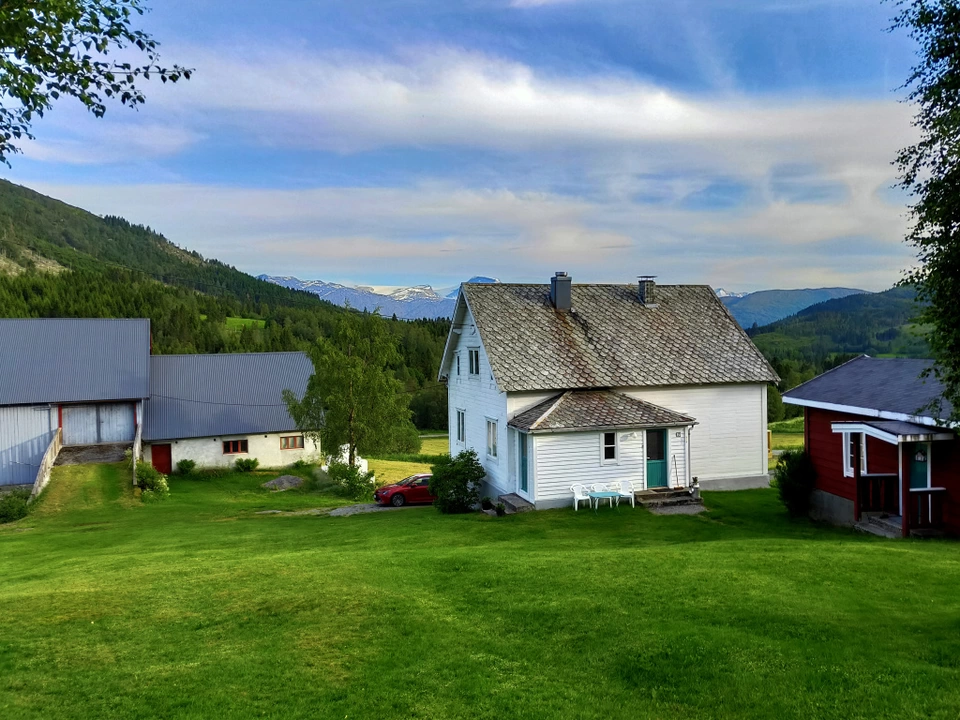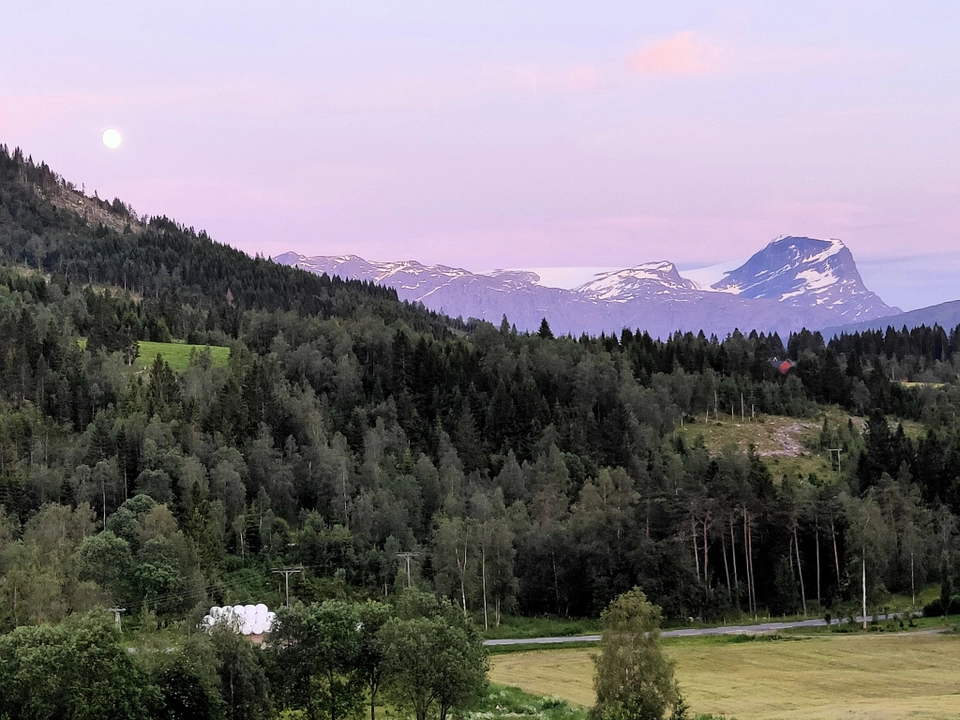 Day 7: 16 June 2019
The penultimate day in Norway. Big day of cricket as well. India - Pakistan world cup match. Today's journey goes from Nordfjordeid to Tretten (300 kms+) - A very long journey even by Norway's standards.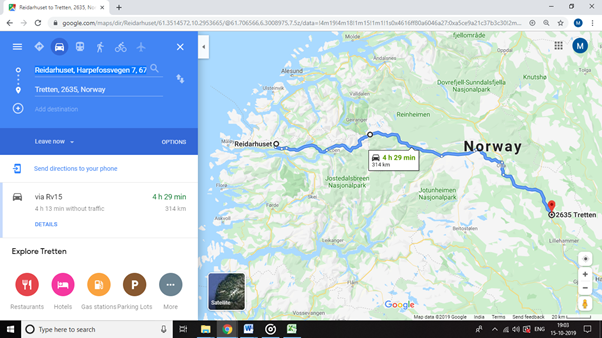 We pass through some interesting places like Stryn and Loen, but because of rains, can't go out. Wanted to pass through road 258 (Gamle Strynefjellsvegen), but the GPS doesn't specifically capture. Spent some time in locating the same, but it was worth it. This is a 27 km national tourist route running between Videsaeter and Grotli. Treated to brilliant views: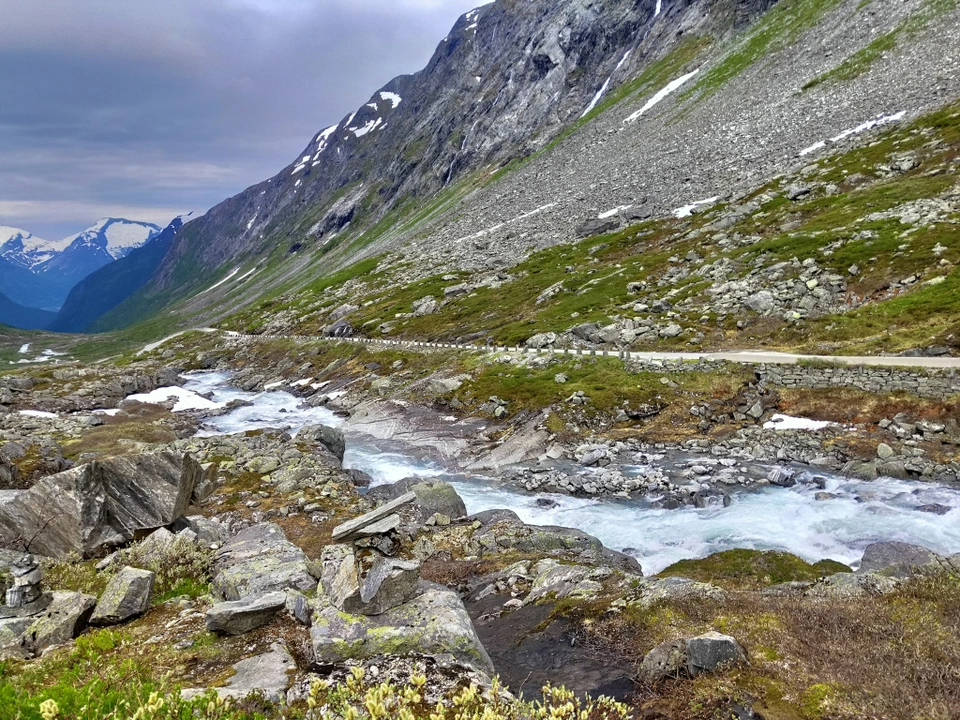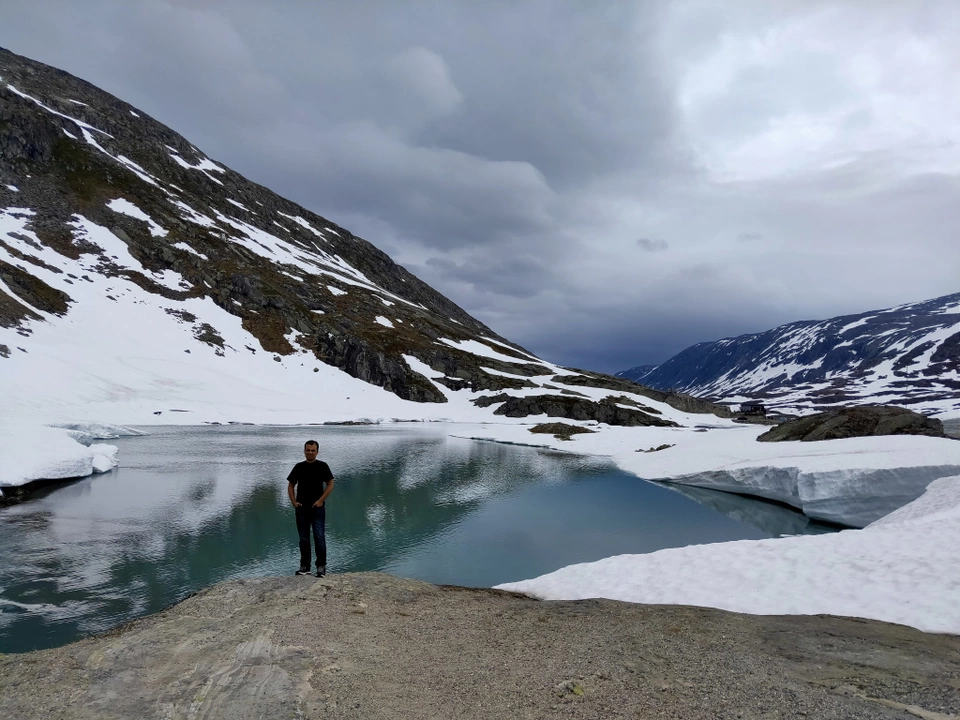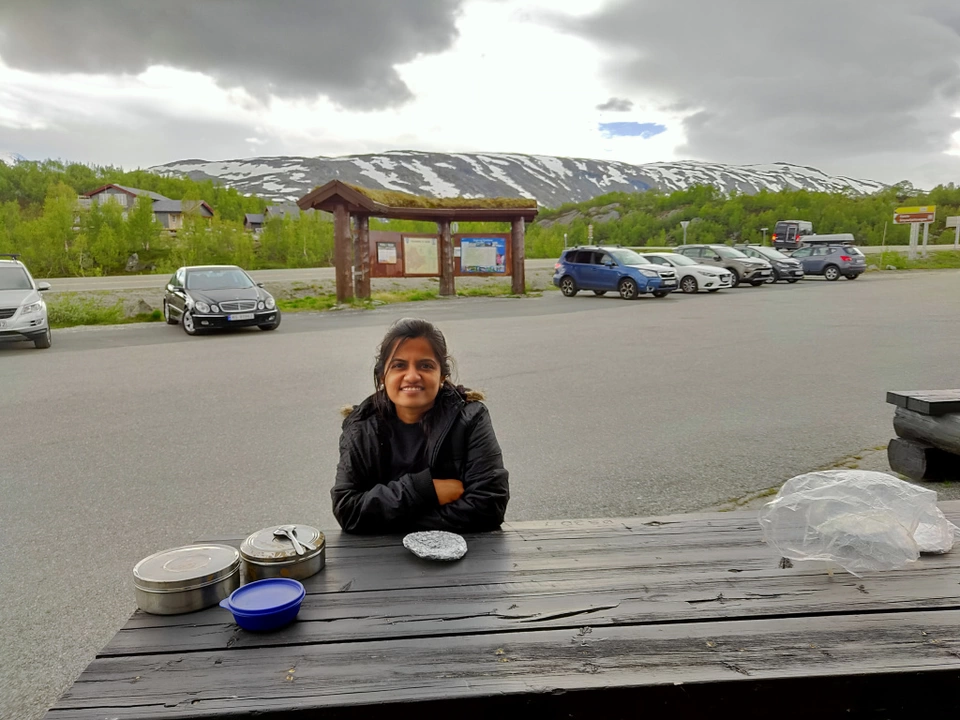 The above pic is outside 'Coop' departmental store. The store was closed, but we get wifi. During our lunch time, Pakistan fell from 117-1 to 129-5. Upon seeing my excitement, Norwegians and few Germans who were around seemed amused. I had to explain to them what is cricket, that cricket is more like a religion than just a sport in India and nothing still gets bigger and better than an Indian victory against Pakistan in a world cup !!! With our victory now assured, we proceed to our apartment at Tretten.
Day 8: 17 June 2019
Tretten-Oslo Airport (drive of ~175 kms)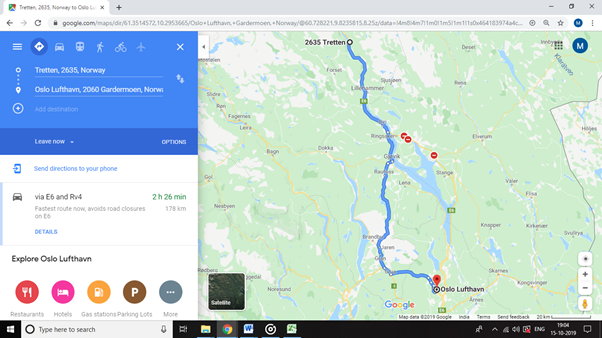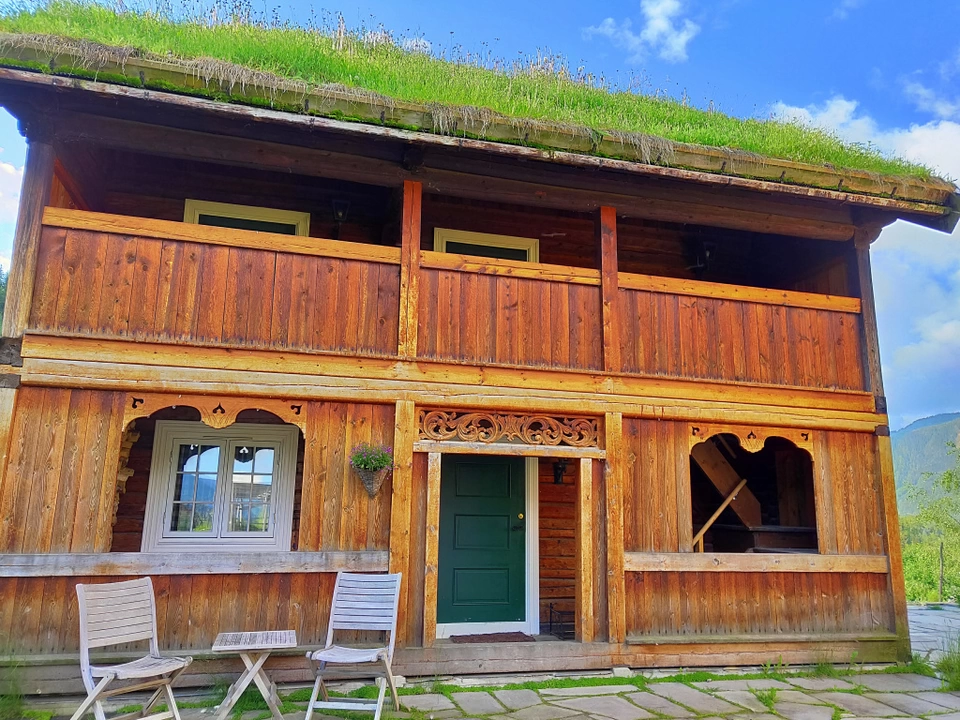 We leave for Oslo around 8.30 am. We enjoy our last drive on the Norwegian roads on the 4-lane expressway E6 (Speed limits 90-110 kmph). We arrive at Oslo Airport well in advance of our scheduled departure time. Returned the car to Hertz and proceeded for departure to Mumbai.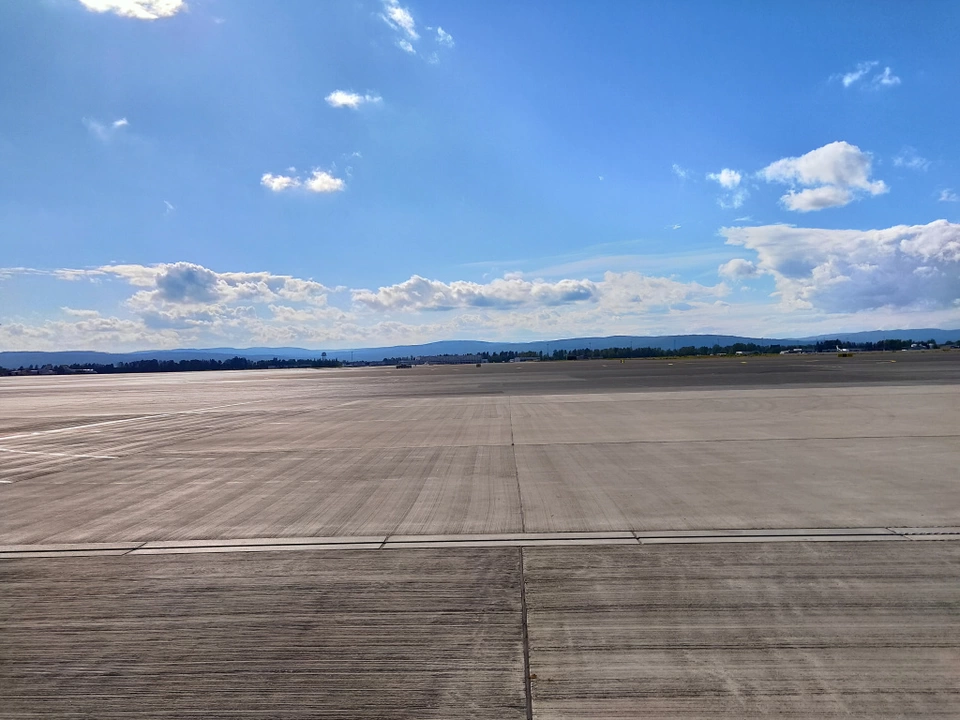 We can't agree more with Quora which wonderfully sums it up on Norway: 'If you breathe it in for too long, Norway becomes like a lover you meet many times in your life; sometimes you argue and sometimes just go through the world together in tranquility, but you miss her when away and the heart skips a beat seeing her again. She is full of secrets and complicated, but will lie to you and tell you she is just a simple girl from the countryside. Take the time to get to know her, and she will teach you a hell of a lot about yourself.'
Goodbye Norway. It out-lived my expectations. Many visa stamps still pending on my passport, but we definitely wish to see you again !!!
General Notes:
1. Norway, located in Northern Europe, is one of the most prosperous nations in the world. It enjoys a very high ranking across several parameters like quality of life, governance, education, healthcare, safety, per capita income etc. Total area is around 1/10th of India and population (~5 Mn) stands at ~1/4th of Mumbai.
2. It became the 1st country in the world to ban deforestation. With a continuous and relentless focus on green energy and electric vehicles, it remains the biggest market for electric vehicle giant Tesla. The Tesla cars in Norway are VAT-free, can be driven in bus lanes, are exempt from tolls and enjoy free parking in the cities.
3. The 'Norway in a Nutshell' tour is the most famous tour of the country. It has a combination of train, bus and ferry routes.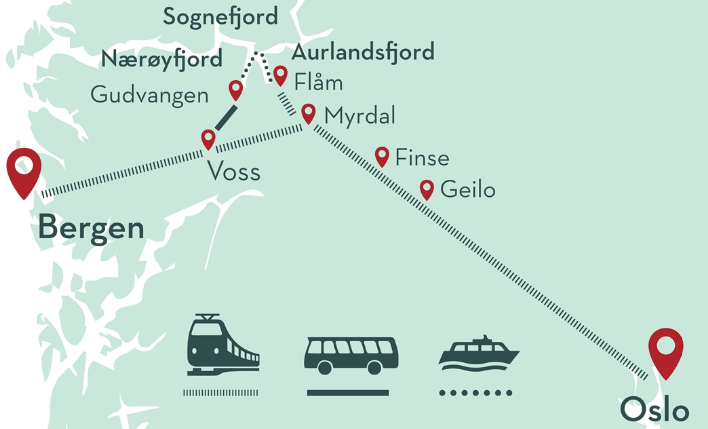 From Oslo, one takes a train journey to Myrdal (on the Oslo-Bergen railway). From Myrdal, one has to change train to Flam. The 2 hour Nærøyfjord cruise (Flam - Gudvangen) passes through Norway's beautiful fjords (Sognefjord and Nærøyfjord). From the small village of Gudvangen (located in innermost part of Nærøyfjorden), the journey goes through bus to Voss (located on the Oslo-Bergen railway route). Finally from Voss, a train journey can be taken to complete the tour to Bergen or back to Oslo.
4. Ranging from Rs. 125-135/litre, the petrol cost remains one of the highest in the world. With the automatic car giving a mileage of over 20 kmpl, our per km cost turned out to be ~Rs. 6.25, which is cheaper than several manual cars here in India.
5. Cashless Economy: Norway, alongwith its neighbours Denmark and Sweden, tops the adoption of cashless payments globally. At groceries, departmental stores, malls, petrol pumps etc., practically everyone is happy to accept credit cards (Visa/MasterCard/Amex can be freely used anywhere and everywhere)
Hope you have enjoyed reading my Norway blog. Please feel free to share your comments at my blog https://harshalajmera.wordpress.com/2019/10/17/your-wayno-my-way-no-only-norway/