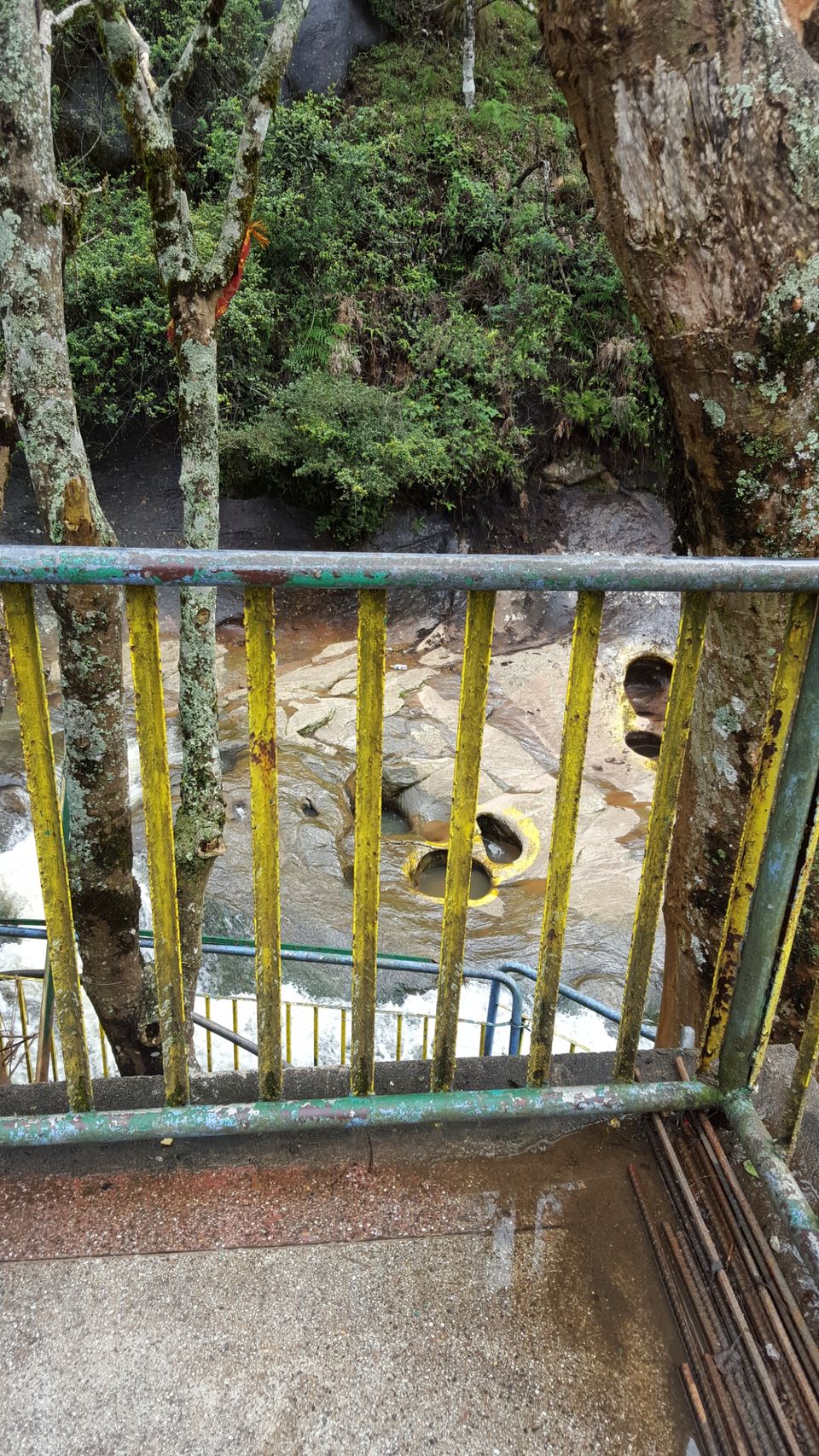 Indians have grown reading the take of Ramayana. We had the fortune to visit a temple linked to the tale.
The Seetha Amman Temple is located around a  km from Hakgala Botanical Gardens near Nuwara Eliya.
The village is also named after the temple - Seetha Eliya (or Sita Eliya).
The temple is constructed in this location as it is believed that this is where Sita was held captive by the ten faced Ravana, who kidnapped her in disguise.
We were told that this is the only temple in the world dedicated to Sita Ma.
Note that you are not allowed to wear shorts inside the temple.
Dhotis are available at a very nominal rate to be worn over shorts.
The temple is a pretty old but still very beautiful.
We experienced calmness and spiritual energy as we sat for a few minutes inside the temple.
One of the key attractions of this temples is that there are circular depressions on the rocks in the stream behind the temple.
We were told that these were the impressions of footprint of monkey God Lord Hanuman who came to rescue Sita Maiya from clutches of Ravana.
It is a place of great significance specially for hindus. The temple is very small but is very vibrant and energetic place. The history of this place goes back many thousand years and one must take time to visit this place if you are in Nuwara Eliya. There is temple staff who explains the history and relevance of the location for those who are not aware it. The temple is very small and you will miss it if you don't pay attention. It is on the way to Hakgala gardens from the Nuwara Eliya city centre.
We arrived in the temple early in the morning . It was a cold morning and as we  stepped into the temple we felt the strong energy-filled atmosphere.
Amongst the many beautiful places in Nuwara Ellya, this temple holds great meaning.
There were also many monkeys around the temple area, which is not surprising as it is a temple for the monkey God Hanuman!
The priests are ever ready to furnish us with information about the temple and also do the prayers for blessings.
A definite must for visitors to Nuwara Ellya.