Wondering where you want to spend your New Year's Eve, how do the pristine beaches of an island country sound? Flights to Sri Lanka for December have dropped under Rs 15,000 and there's little time left for you to book.
Click here and book your flights for a December vacation in this tropical heaven.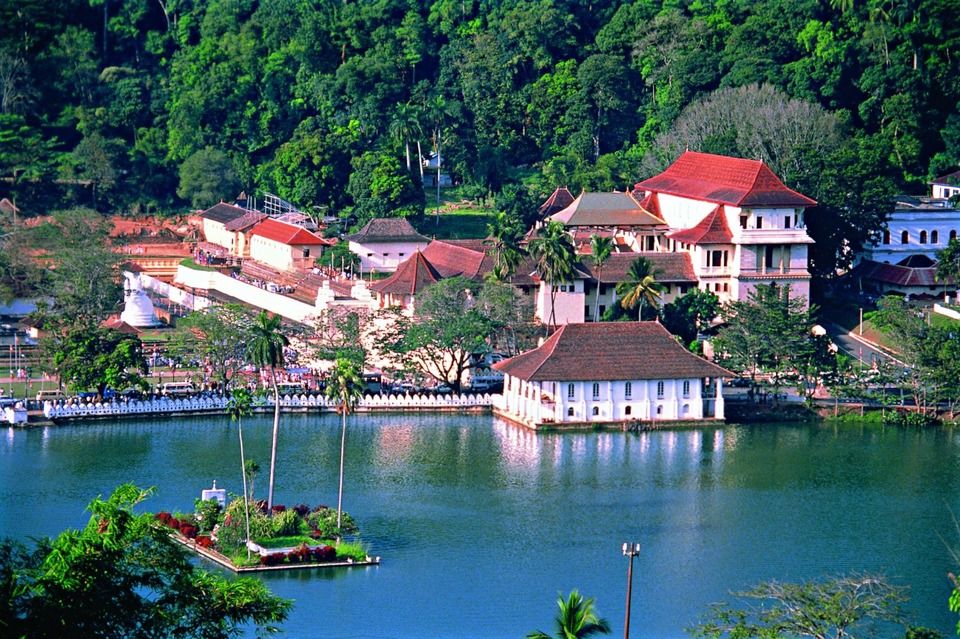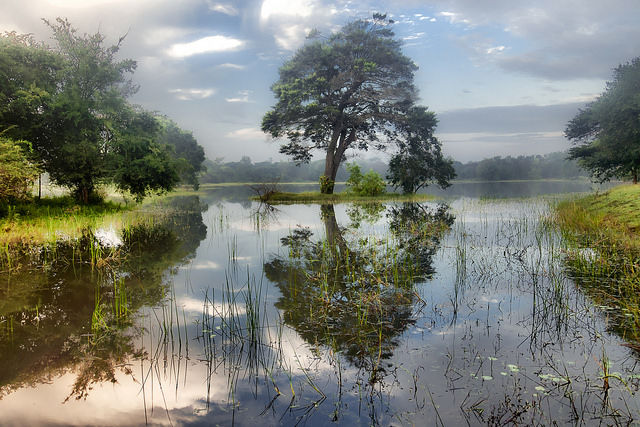 If you were to design a perfect holiday for your kids, it would probably include some beaches, some forts to climb and will probably throw in some exotic wildlife. And if you wish to have a great time at this holiday as well, just add in a relaxing ayurvedic massage and some historic temples. The ideal holiday for your family is ready! But where can you get the perfect balance f both? Well, with mad beaches, rumbling elephants, refreshing tea plantations, ayurvedic spas, ancient temples, gushing waterfalls, infinite national parks, playful turtles, and eclectic beach bars; Sri Lanka is a candid affair. Even with a set itinerary, things are bound to get spontaneous here; so don't be surprised if while walking the urban districts of Colombo you find yourself escaping to the sunny beaches of Hikkawaduwa or if the hills of Nuwara Eliya lead you to an Elephant orphanage nearby; this island in the Indian ocean promises it all. The amazing landscape in the Sri Lanka can only be contested by its other major offering, its food. The Sri Lankan cuisine hasn't been fully discovered yet, but those who have tasted some of its wild delicacies like the fish ambul thiyal (sour fish curry), jackfruit curry and Watalappan (steamed egg custard), vouch that there is no deserving equivalent to it.
How To Reach Sri Lanka
The Bandaranaike International Airport, which is popularly known as Colombo International Airport, is the only major airport in Sri Lanka. However the Koggala Airport and the Bentota River Airport fly passenger planes to India. Sri Lanka is well connected to most of the countries in the world. You can take a direct flight from New Delhi to Colombo, the capital of Sri Lanka. You can also travel to Sri Lanka by a taking a ferry from Munnar and ports in southern India.
Visa Requirements For Visiting Sri Lanka
With growing tourism in the country, Sri Lanka is considering the possibility of granting Visa on arrival to various countries. India, China along with other West Asian and European nations may benefit from it.
Travelers need an Electronic Travel Authorization (ETA), which is similar to an E-Visa to enter Sri Lanka, this visa is valid for 30 days from your arrival. Citizens of Afghanistan, Iran, Iraq, Nigeria, Pakistan, Somalia and Syria must hold a return or an onward ticket. Sri Lanka has a visa on arrival system as well but it is best to obtain an ETA to avoid standing in lines. Citizens of Maldives, Seychelles and Singapore can obtain a visa on arrival without any fee. Citizens of these countries need to obtain a visa before arriving in the country. You can find your country on this list and see the procedure for getting a visa. For more details about getting a Sri Lankan visa visit the official website.
Getting Around
The easiest (and scenic) way to travel around the country is to hop on its trains. You can take the local railways or opt for more comfortable options like Rajdhani Express and Expo Rail. Buses also ply regularly around the country. You can ask at Pettah Central Bus Depot in Colombo for buses to Nuwara Eliya and Kandy. Within Kandy and Colombo, tuktuks or trishaws are a fun option to cover small distances. If you want to skip the hassle of finding transport, renting a car may seem viable to cover all the places to visit in Sri Lanka. Rentals start from $60/day.