By silk route we mean the trade corridor which connected Asia with Europe through its socio-cultural interaction. It played a very significant role in the development of civilizations.
Tajikistan is one among the five Central Asian countries disintegrated from USSR in 1991. Dushanbe is the capital and Khujand is second important city here. I have visited Dushanbe in April 2014 as a part of my academic engagement.
It was Delhi- Almaty-Dushanbe by Air Astana, which took three and half hour together to land at Dushanbe. The flight offered a breathtaking view of Himalayan ranges along with the spectacular Hindu Kush, the bone-white snow covered mountain ranges looked like zigzag snow dunes from above 30,000 feet.
Since I was travelling via Almaty I had acquired a transit visa of Kazakhstan for which I did spend the time/effort which was the time & effort spend for visa processing of Tajikistan and Kyrgyzstan combined together. I had 15 hours in total for Almaty which included my academic meetings too. I somehow managed to visit some of the places like Kok-Tobe Hills, Central Mosque along with Al-Farabi Kazakh National University.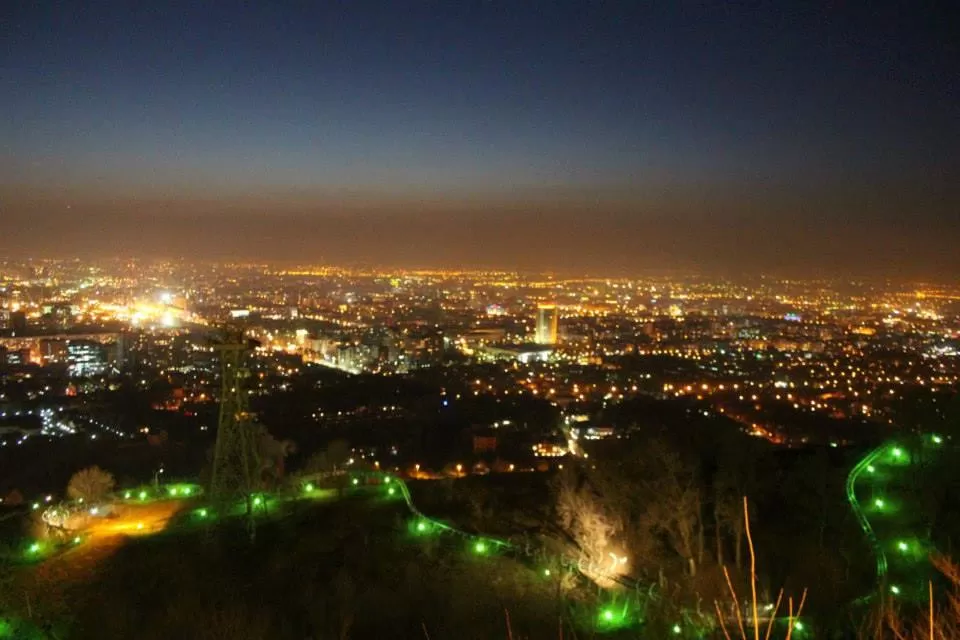 It was afternoon I reached Dushanbe's small airport which read Dushanbe International Airport. A professor and his friend were there to pick me up, and it was the professor's colleague who was my host for the next 15 days. As always, I was super excited because I was getting a chance to stay with the family in a way to getting access to mingle with locals which is by anyway a traveler's wish. The family I stayed with had two beautiful kids (Fafzia and Mohammad) and Khurshid Sir and his wife, beautiful Farangiz, had made my stay super memorable for all my life. Fafzia, 6 years old girl, intelligent smart and Mohammad, 2 years boy, was on his later infant stage, crawling and salivating every other objects in the house. In Tajikistan they speak Tajik and Russian is spoken by the educated masses, intelligentsia or among power elites, so is the case for English. To my displeasure the family (other than the prof) were Tajik, which was of no help to me, even if i did my homework on basic Russian. Interestingly enough, after a week or so we talked almost about everything through broken Russian and sometimes through sign language.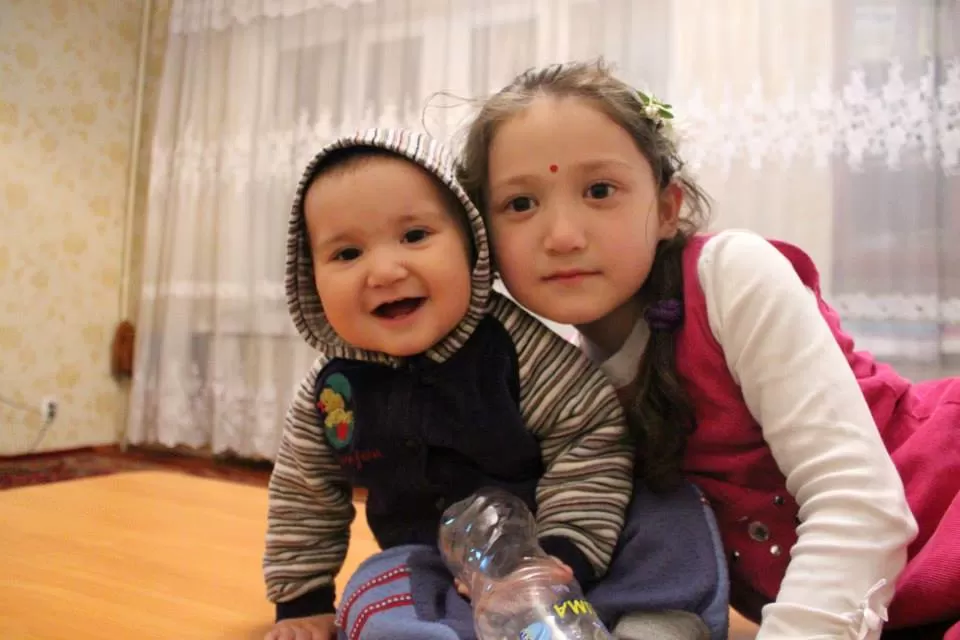 Back to my exploration, I had enough time to venture out the places like Rudaki Park, Somoni Statue, Tajikistan Palace, Rudaki Statue to Ayni Opera and Ballet theatre etc. The major part was an indelible trip to Khujand, second largest city in the northern most province. Khujand is also considered as the oldest city, approximately 2500 years old, sits on the banks of Syr river. It was around 6 hours drive through some kicksmacking landscapes, passing through Zeravshan Range, Turkestan Mountain and 10-12 km long tunnels up in the Himalayas. Almost half of Tajikistan is situated in an elevation of 3,000 meters with a maximum elevation of 5,500 meters.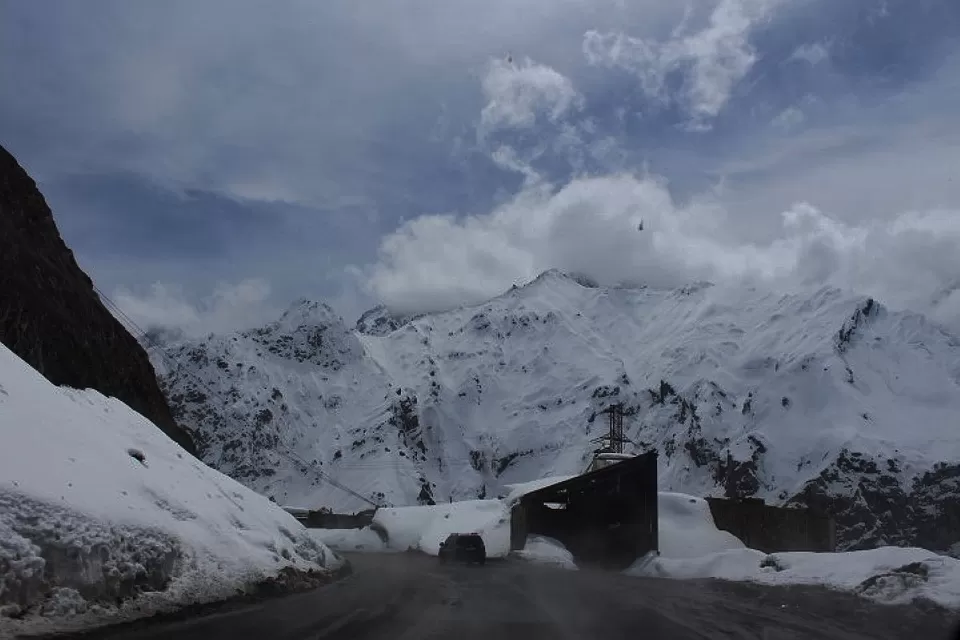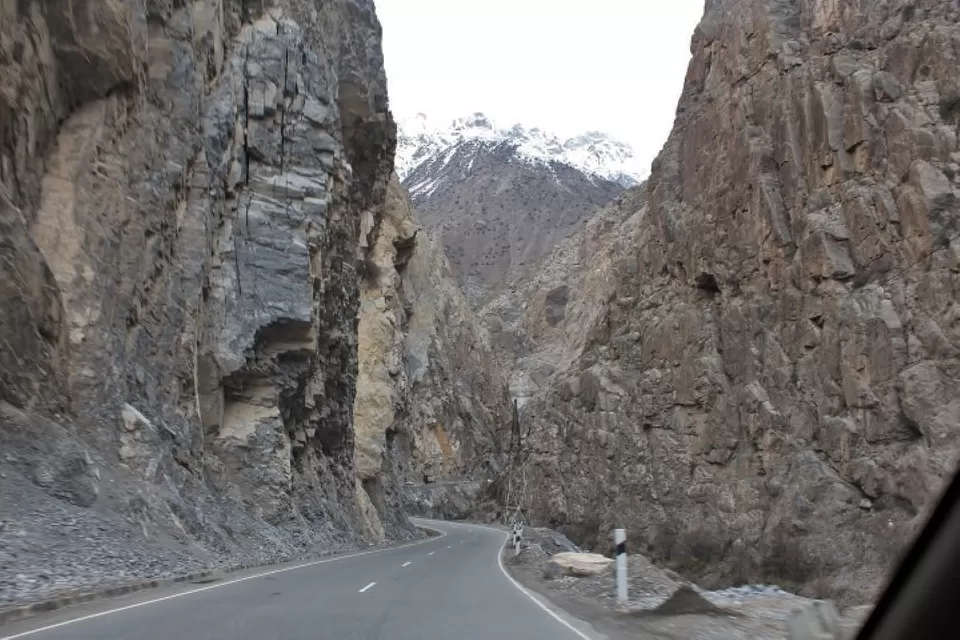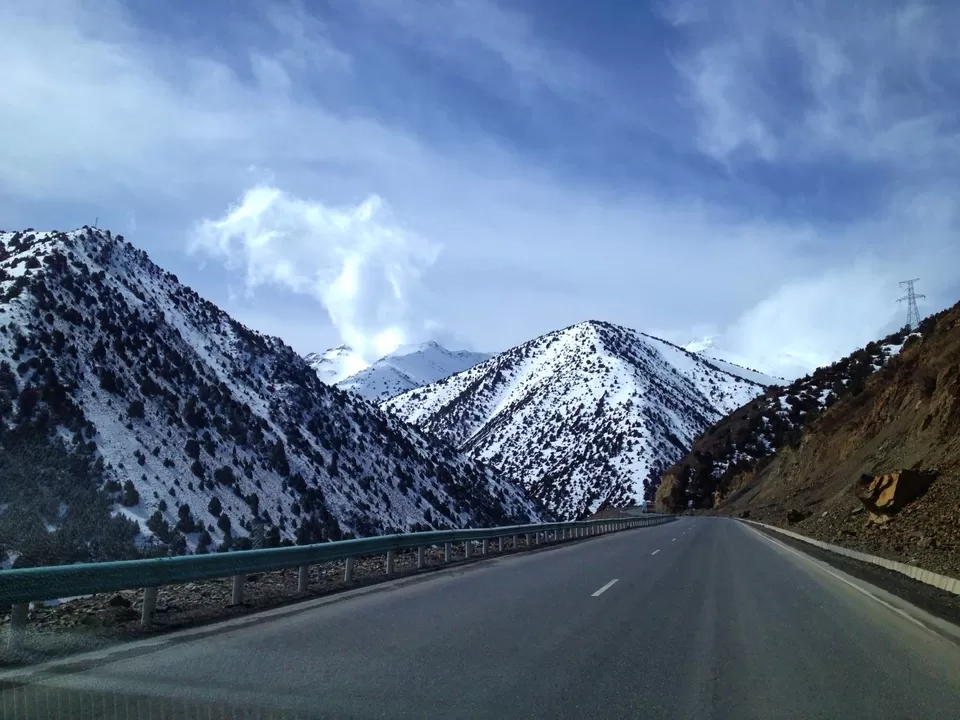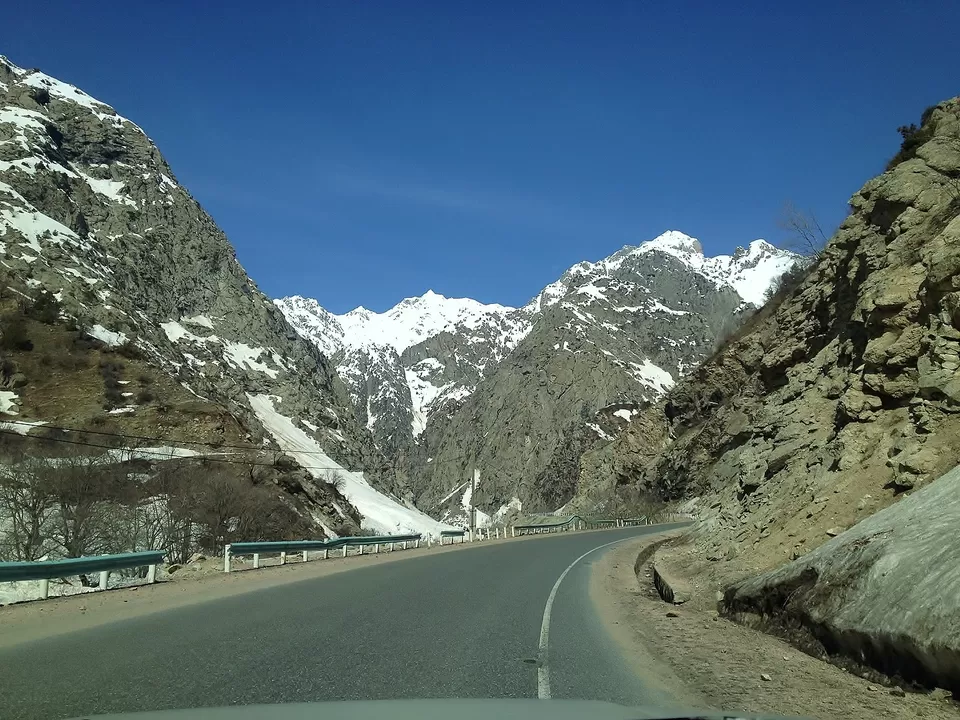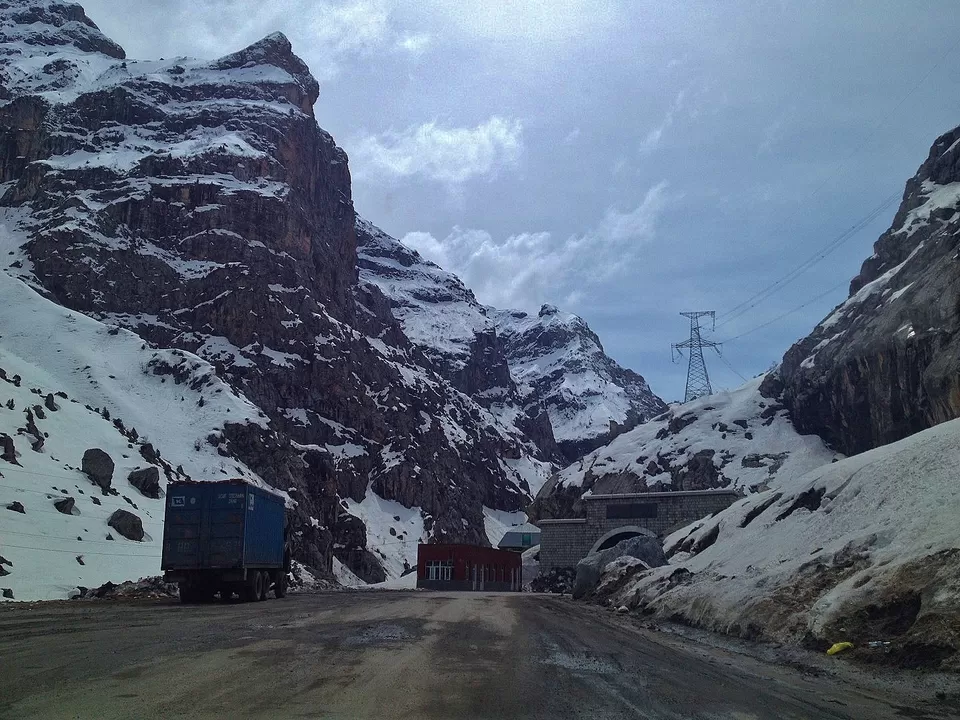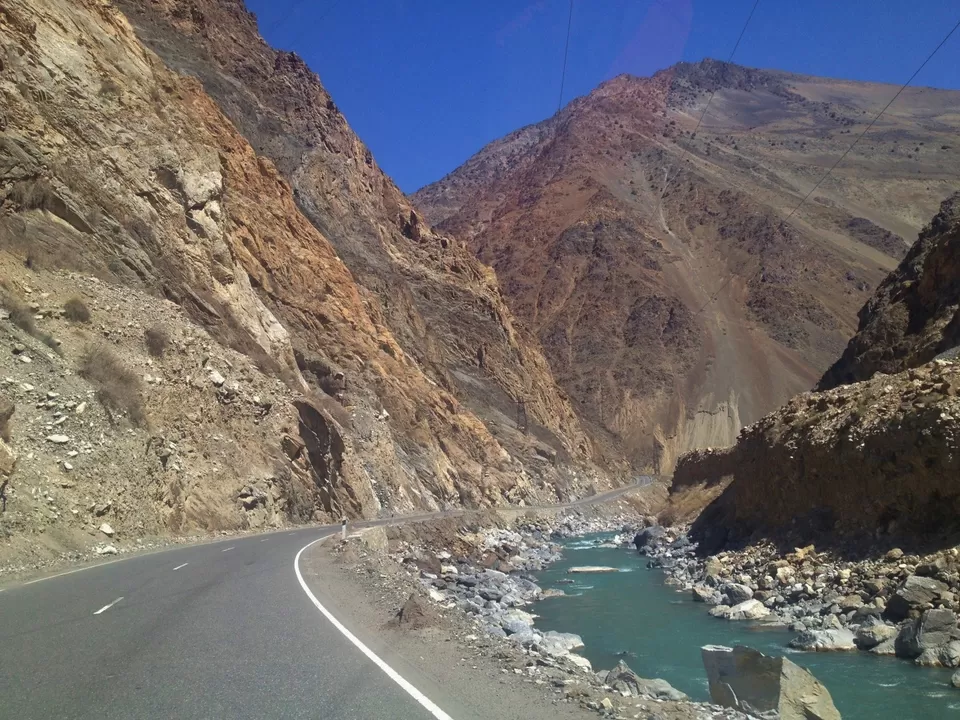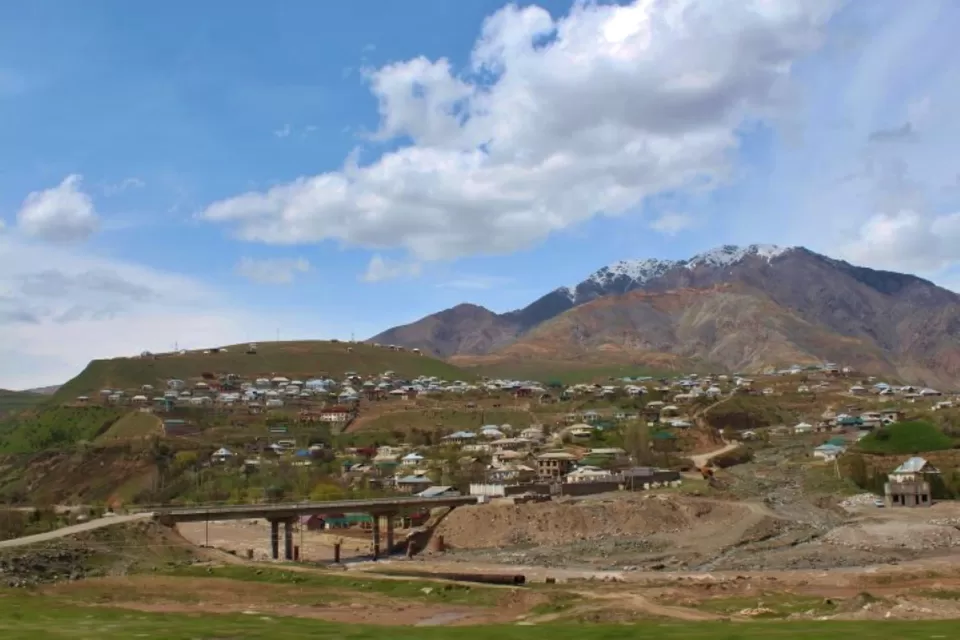 As you proceed with the journey you will observe a total change in landscapes, from steppe to snow capped mountains, then again rocky avalanche prone areas to green fields, meadows. There were times when you had a visual treat of a completely different landscape when you come out of a tunnel. It is very difficult to describe the view with the limitation of words.
I stayed in Khujand for three days and to my delight I was accompanied by some students of Khujand State University who made my traverse easy and pleasant. Our venture included Kayrakkum Reservoir which is locally called Tajik Sea, Choi Khana (Tea House), Civil War monument etc.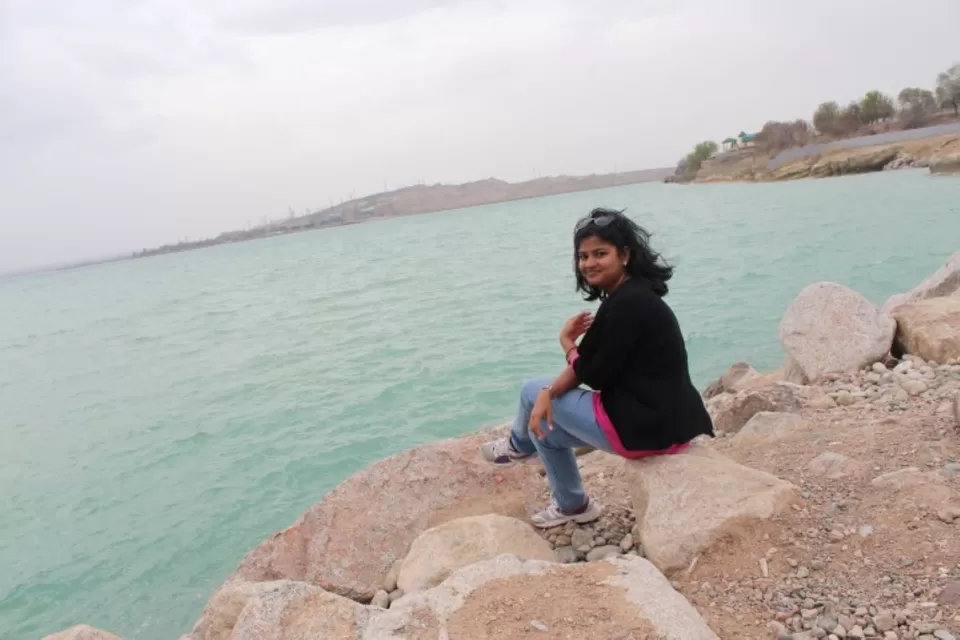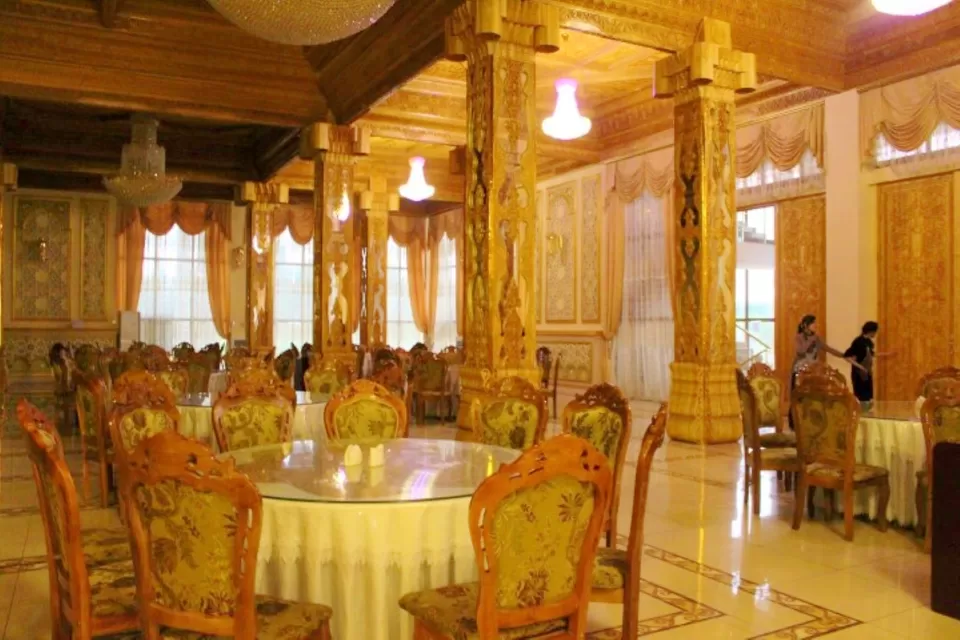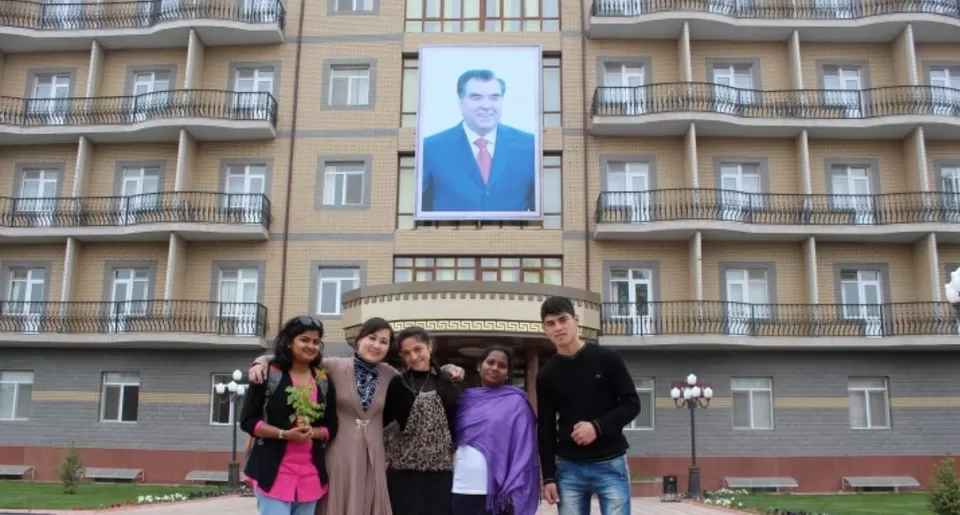 While coming back from Khujand I took the same route only to get mesmerised by the sceneries.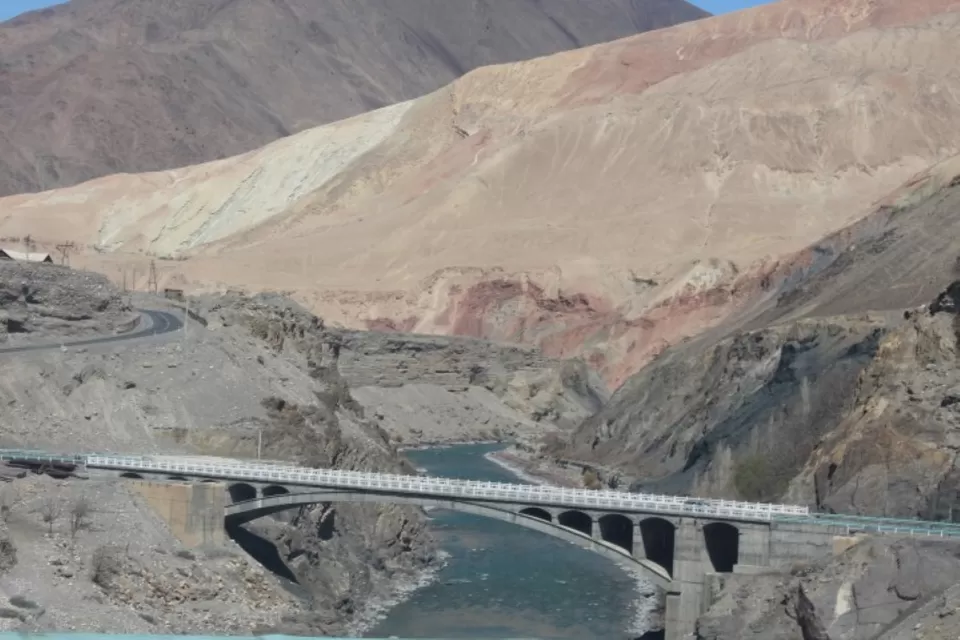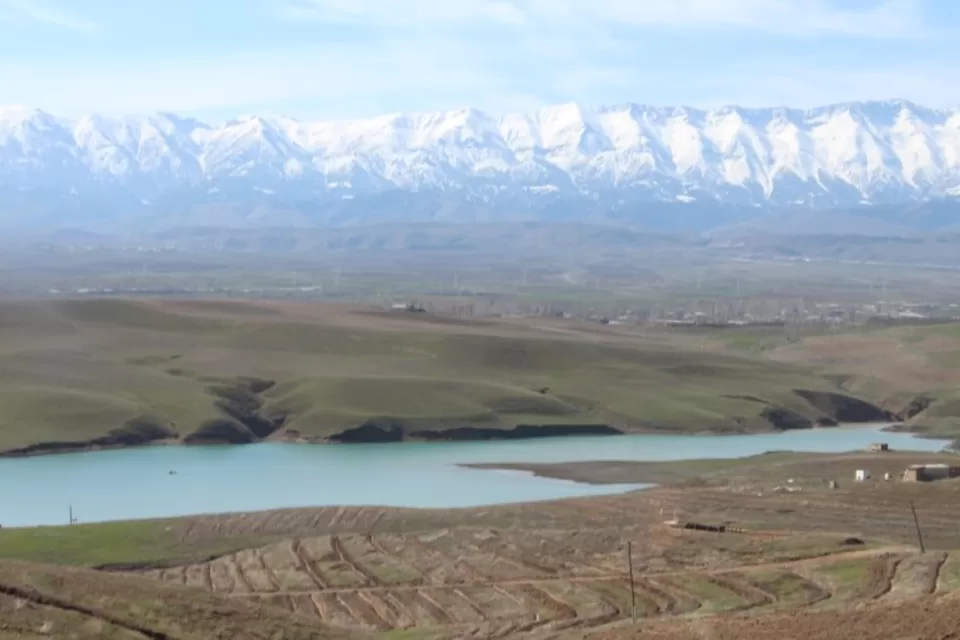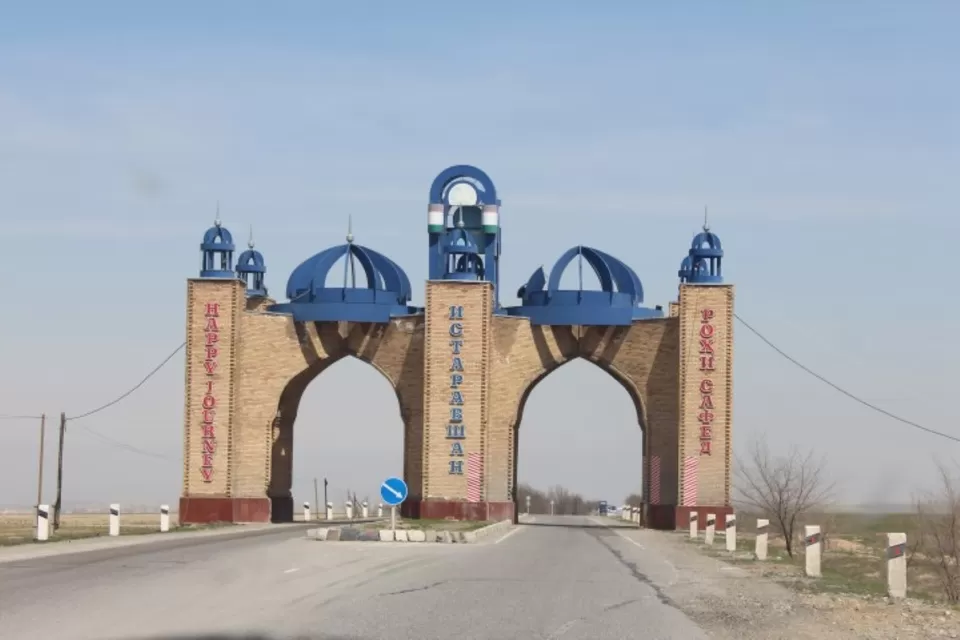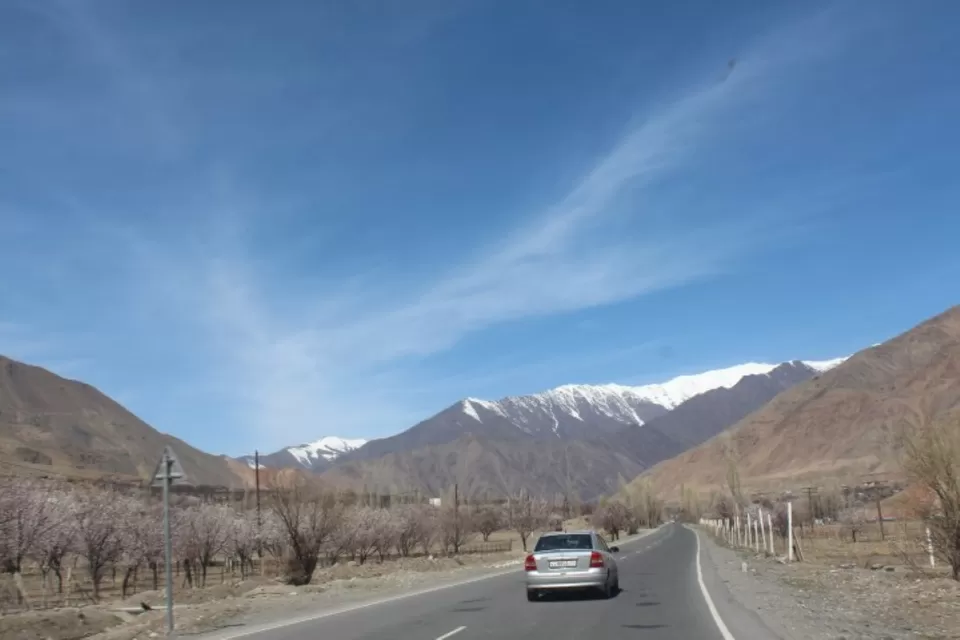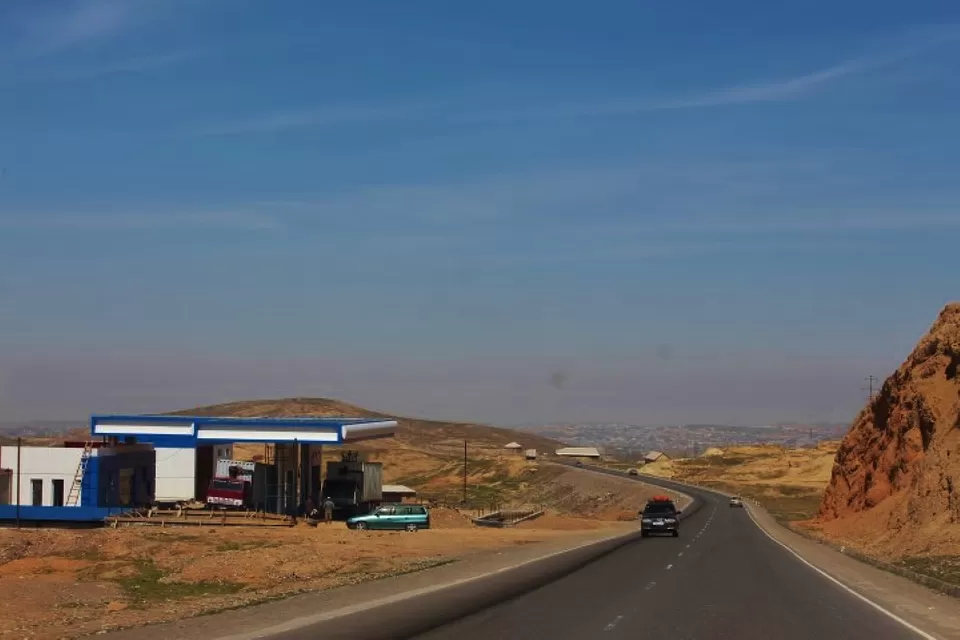 The ever changing landscape in every few miles were so captivating that six hours seemed a whirlwind to me. I so wanted to stroll down the plum plantation areas with my camera, I felt like sitting by the gushing river for long, I secretly desired to live in one of those villages, I wished for a never ending journey.