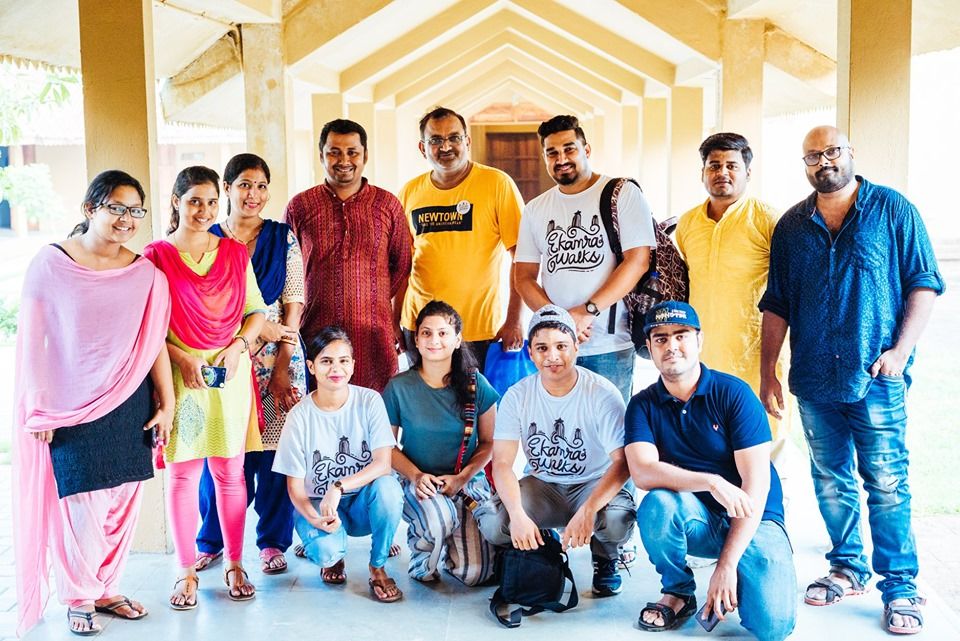 On a typical Sunday evening, what's on the mind? Either there's Netflix and chill, or there's 'lost-in-the-book' or even just laze away and do nothing. I decided to sign up for a Museum tour. And that was one of my best decisions I ever did, on a Sunday!
Odisha Crafts Musuem: Kala Bhoomi is where I went. I used to pass this museum on my way to office, every single day, thinking of all the discoveries that were possible in just a single place. And I was not wrong! It was all the discoveries and novelties, and so much more.
Right from the entrance, the laid-back, rustic charm of the museum was imbibed in the air. I could spot this group standing near the museum's entrance point, and headed towards them to join for the "Museum Walk"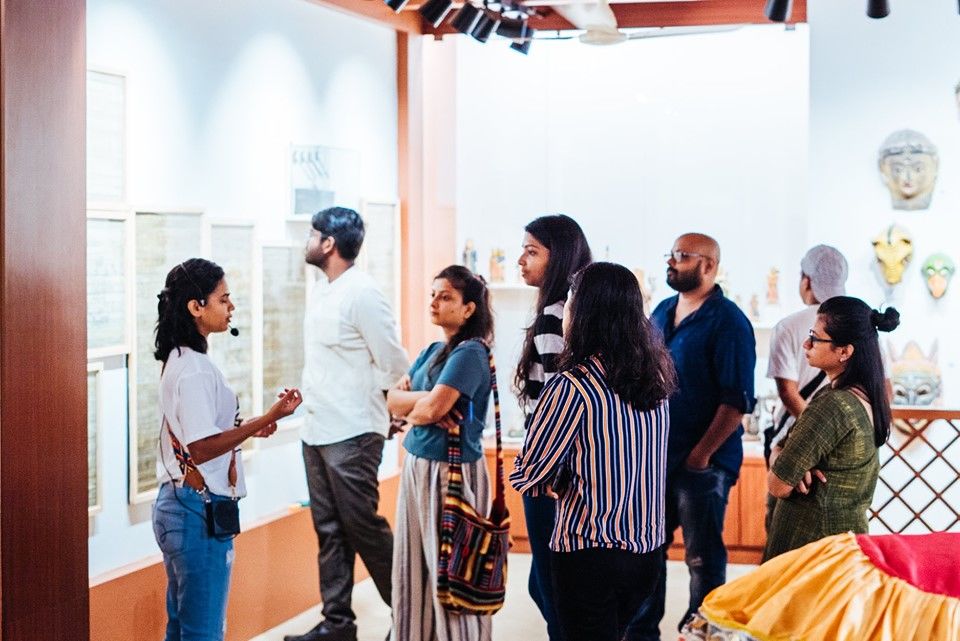 Museum walk (in Bhubaneswar) has been an interesting and enlightening concept initiated by a young & passionate group of people. The team of Detour Odisha, are the creative heads behind the museum tour and also the Ekamra Walks, which brings alive the long-lost heritage of the Temple City, Bhubaneswar as well as the state of Odisha.
As the name goes, Odisha Crafts Musuem — Kala Bhoomi happens to the 'showcase house' of all-things arts and crafts of Odisha. While I was touring this place, I was not just mesmerized by the kind of attractive pieces stored and preserved here, but also taken aback at how intricate and spectacular is Odisha's art.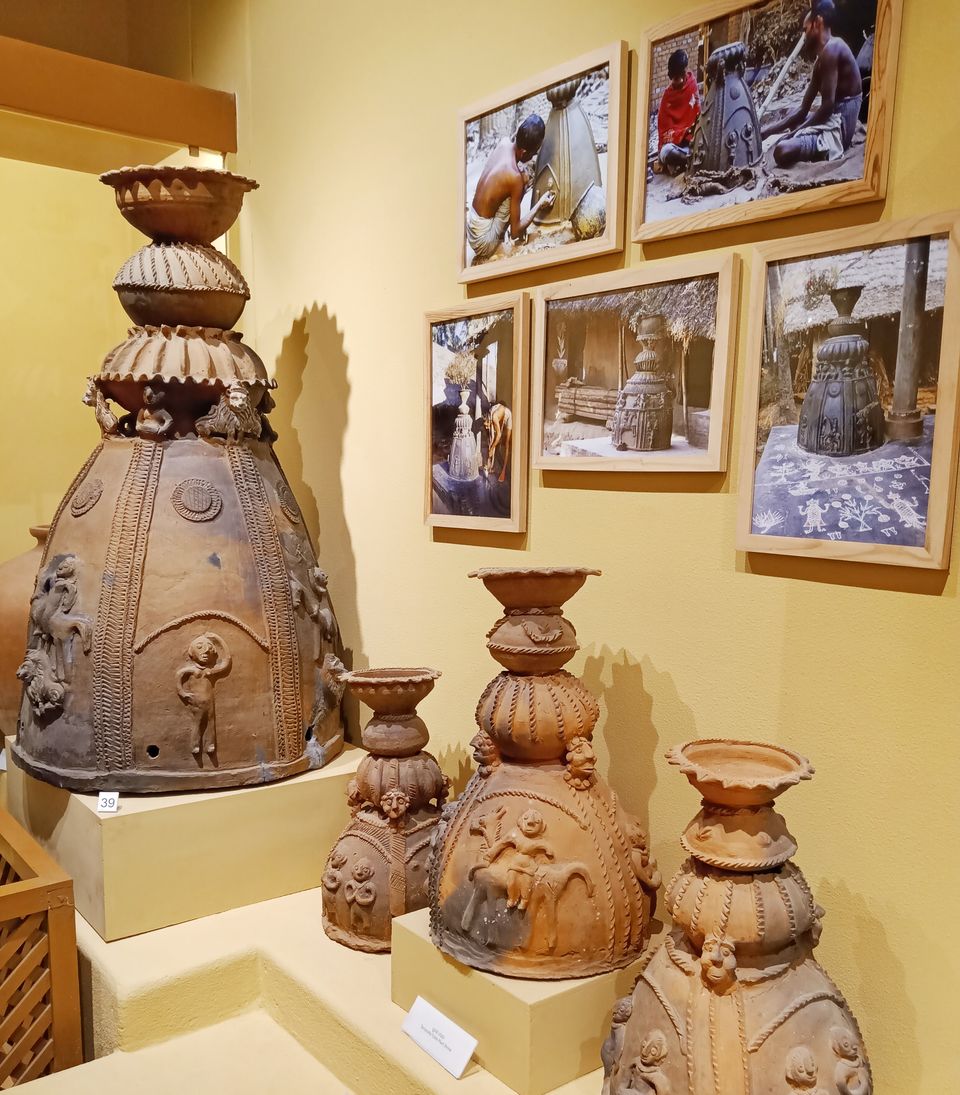 While the handicraft section of the Museum comprises of the elegant palm leaf etchings, stone carvings, painted figurines, Pattachitra art, horn crafts, tribal crafts and so much more, its handloom section is where I was left amazed. Because this part of the museum has been decked by the textile tradition of Odisha which has been so extravagantly displayed here. You just have to see it to believe it!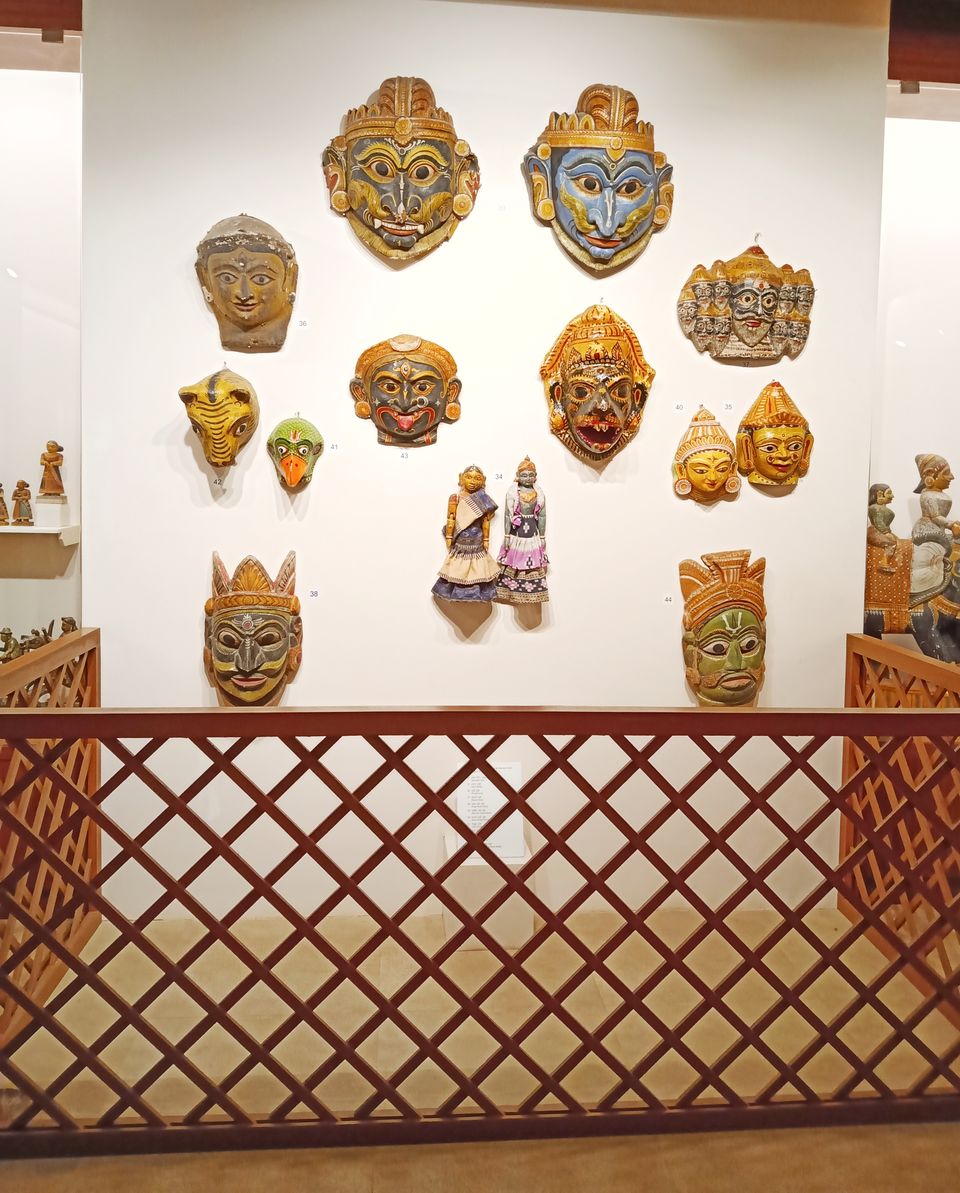 I was also particularly delighted at the way the galleries of this Museum looked and felt like. It seemed as if we were entering into these old, classic, artistic tales of the state and by going deeper and deeper, there's much more mysticism awaiting.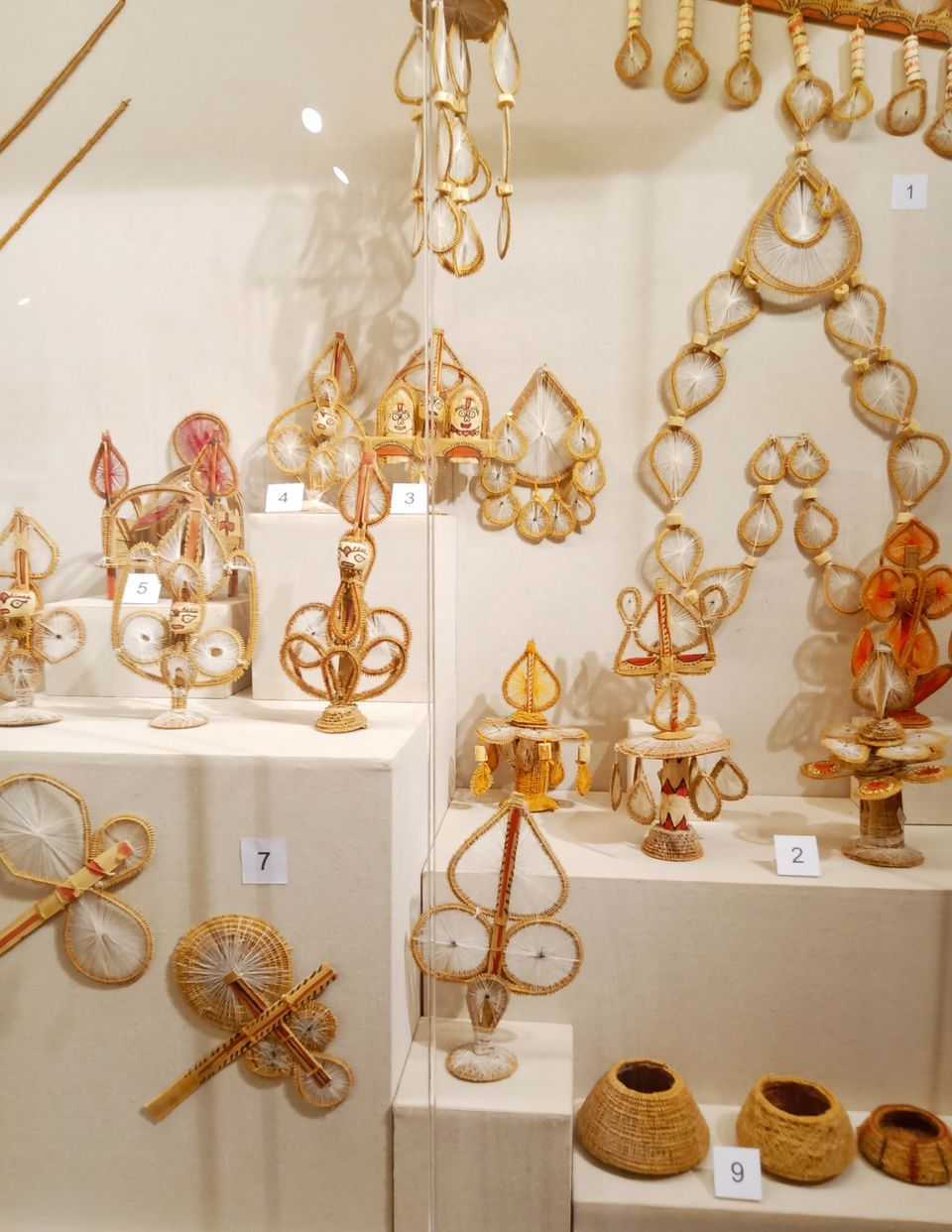 The peace and quiet of this place mixed with old-world charm was simply keeping me hooked to it. Including the 'greens' of this place, which happens to be preserved like it's one of the precious, natural artifacts of the museum.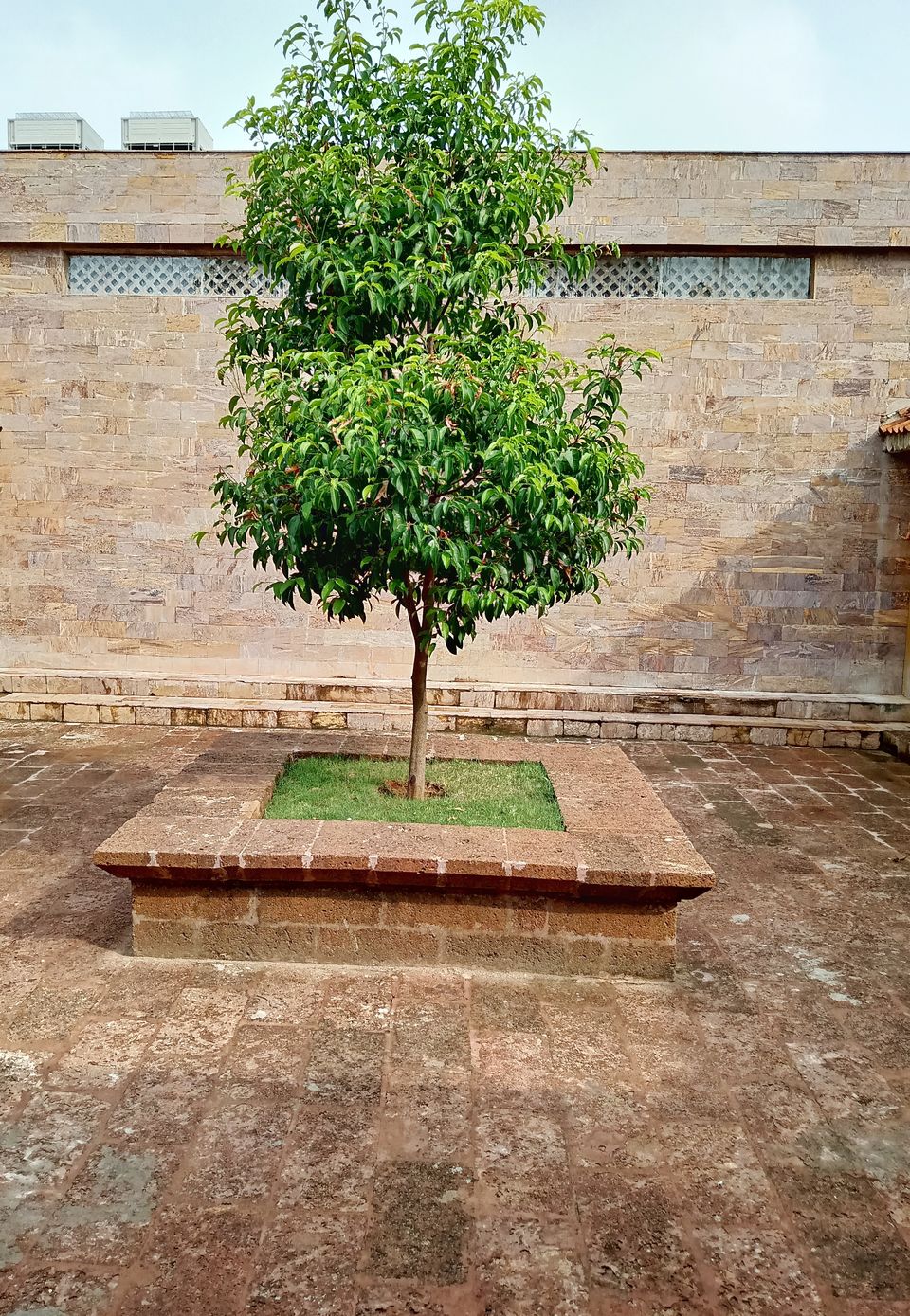 I thoroughly enjoyed every part of this 'unsung place,' gained interesting insights of the museum and would love to come back here again. Only to take back more interesting tales of the Kala Bhoomi. Oh, and yes, I did some pottery too! ;)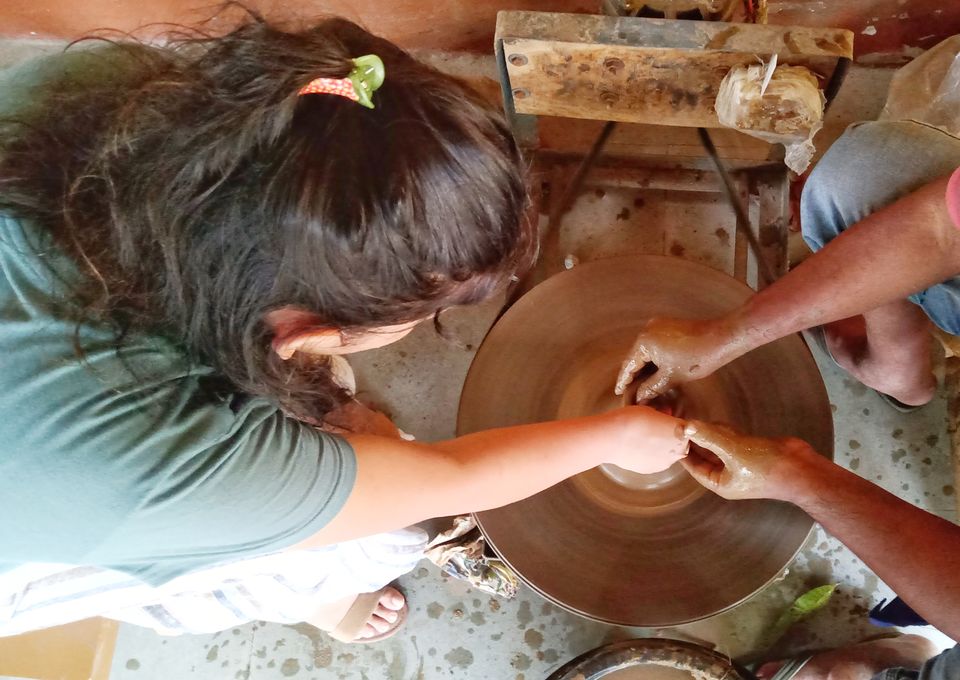 Thanks to Sophia Simon for being such a calm, patient and a charming guide to us during the tour. It was lovely hearing and learning from you!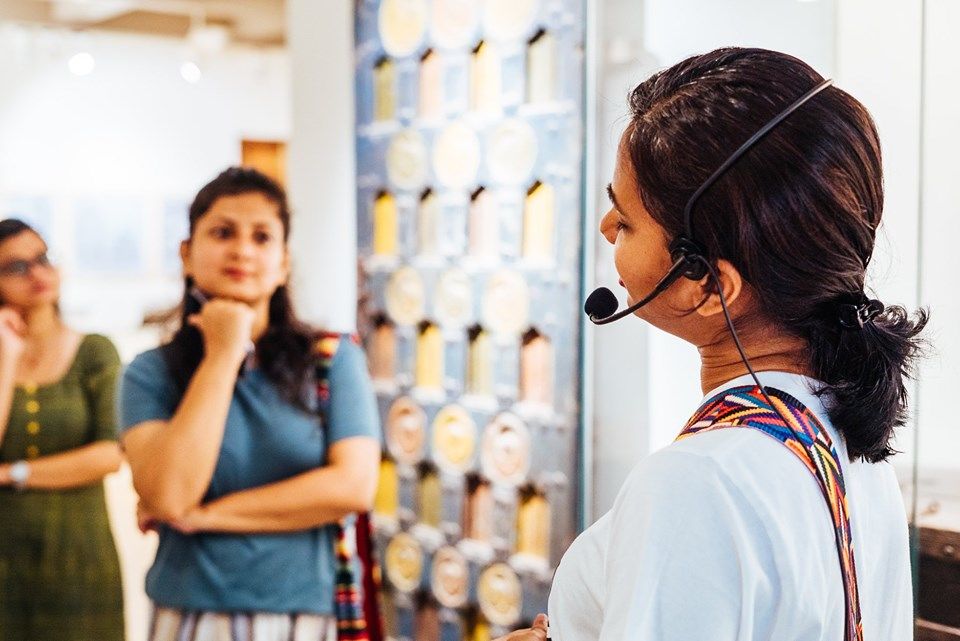 That's a wrap for this article. I didn't go into much details of the what's what of the museum, because that's on you to visit, dig in and explore. I could only tell you about how I felt being there! :)
Visit https://www.odishacraftsmuseum.com/ for all that you need to know!