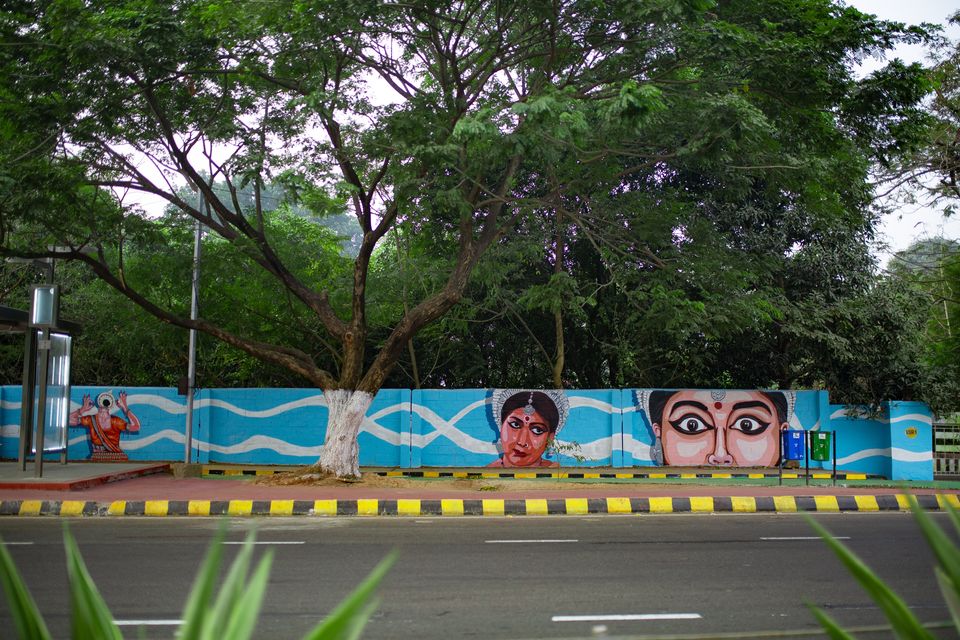 Did you hear about the Men's Hockey World Cup taking place this year? Well, the awesome capital city of Odisha, Bhubaneswar is where you can catch all the action as it happens! People in Odisha take the country's national sport very seriously. Due to this massive event happening in the city of Bhubaneswar, the whole city has got its most fabulous makeover.
Amidst the buzz from the Hockey World Cup, the state government has launched a festival called .FEST (Read: Dot Fest). I landed in Bhubaneswar one fine morning to attend the .FEST. With wide and beautiful roads, gorgeous murals on the streets, dedicated cycling lanes painted in red and pedestrian walking tracks colored in green I felt instantly welcome here. The whole city has a beautiful modern vibe which was pleasant.
This .FEST is a dream. It's abbreviated as F- Food; E-Entertainment; S-Stories; T-Trails. It is a lot more than entertainment. Not just the IDCO (Industrial Infrastructure Development Corporation) Exhibition Ground, the whole city was festive and lit. The streets were decked up with traditional pipili lanterns and dreamy fairy lights. While I immersed myself in this, making the most of this festival, I fell in love with Bhubaneswar. Read about my love affair with Bhubaneswar…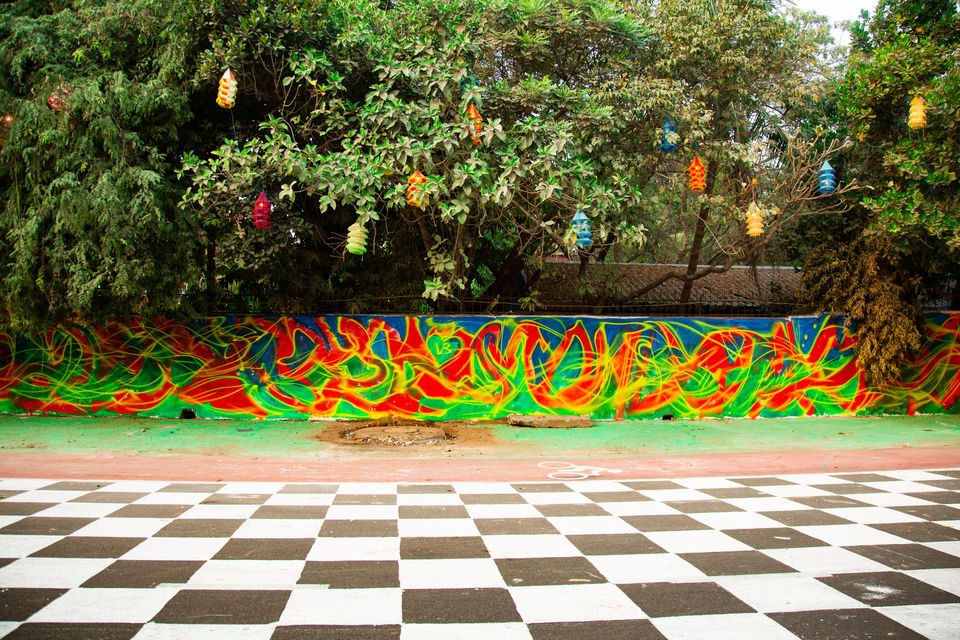 F For Food: One of the most important parts of the festival was the International Street Food Festival. 24 stalls and foods from 16 different countries. Most of the hotels in Bhubaneswar have set up a stall here. A stall was free to choose from traditional cuisines of Odisha, another Indian state, or from another country altogether. So there were food options from Argentina to Andhra Pradesh; Pakistan to Punjab: with every single dish tasting out of this world.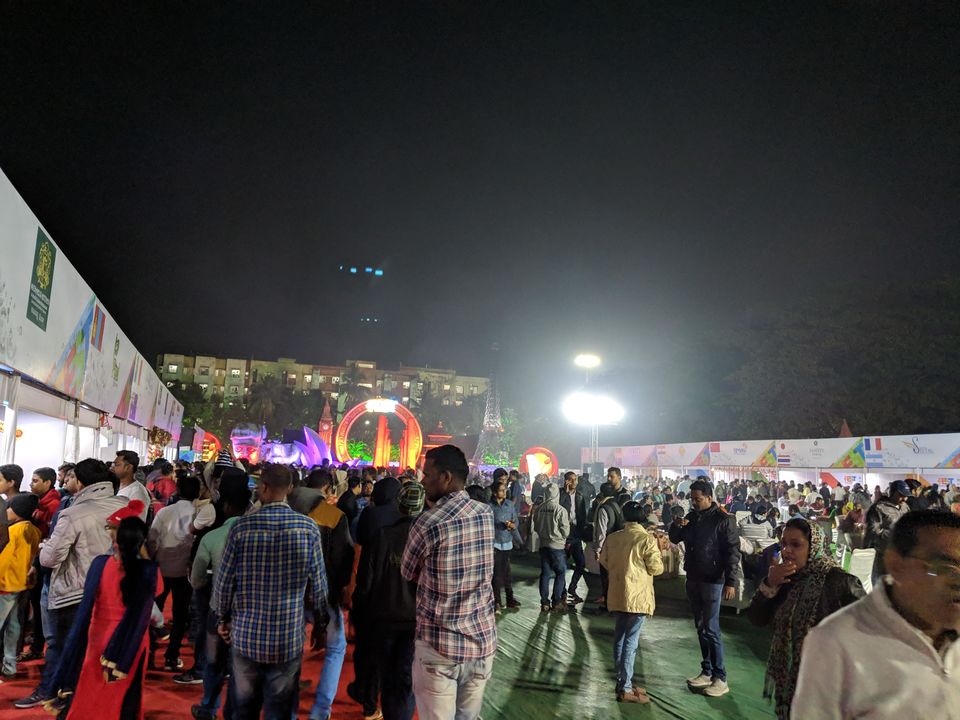 I was spoilt for choice and was hopping from one stall to another in search of the right food to eat when a bunch of teenagers recommending the Mexican food stall, exclaiming how amazing their food was. I loved how food brings people together and in this international food festival, I saw that passion and a lot of love.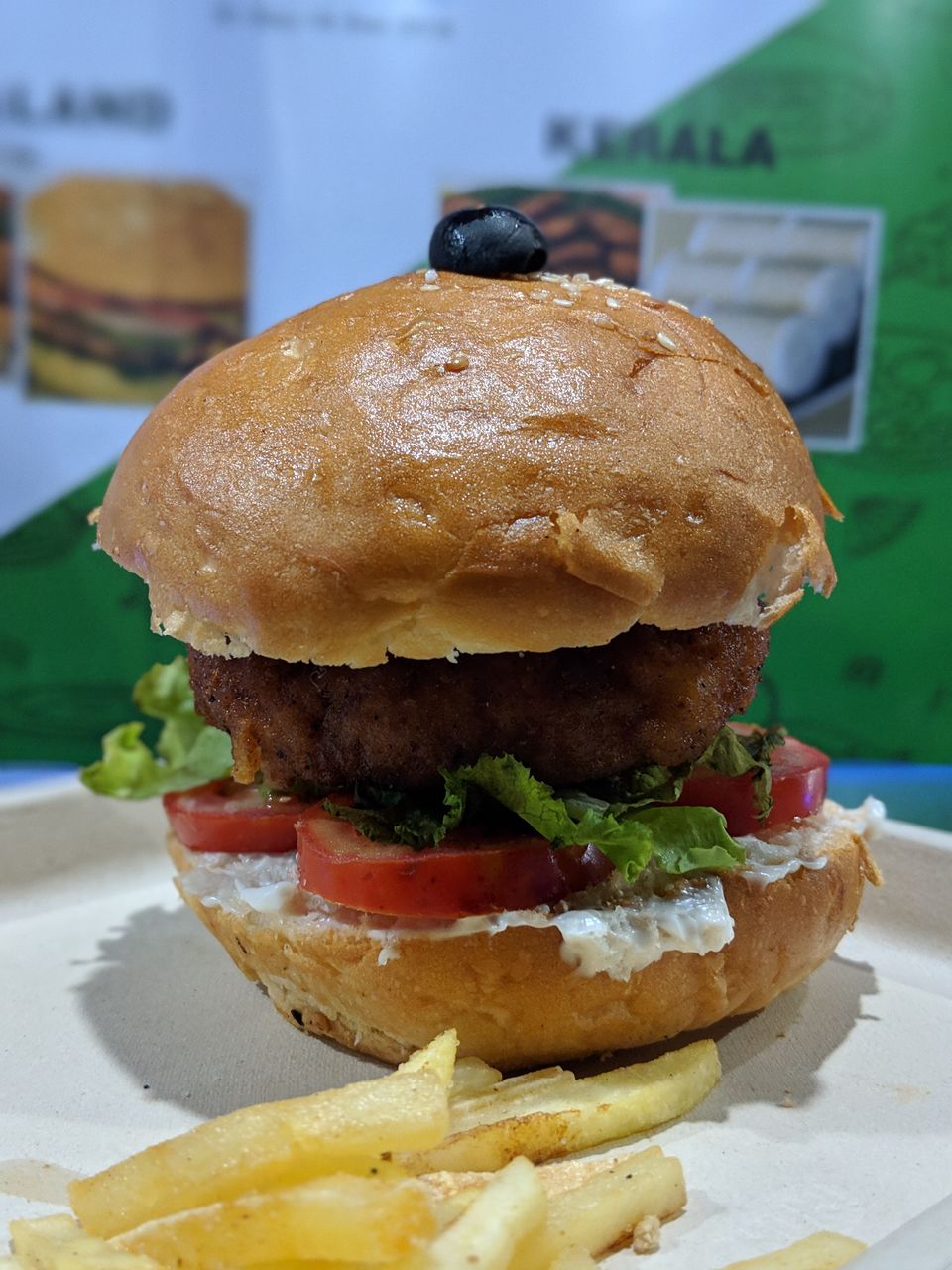 E For Entertainment: What's a festival without Entertainment? The lineup for this festival was spot on. The lineup of talents included Biswa Kalyan Rath, Sona Mohapatra from Odisha to Shankar, Ehsaan, Loy and Farhan Akhtar who left crowds mesmerised with their act. There were performances by folk dancers from various parts of India. The famous Odia dancer Aruna Mohanty performed during one of the days of the fest. The energy which the audience displayed was brilliant.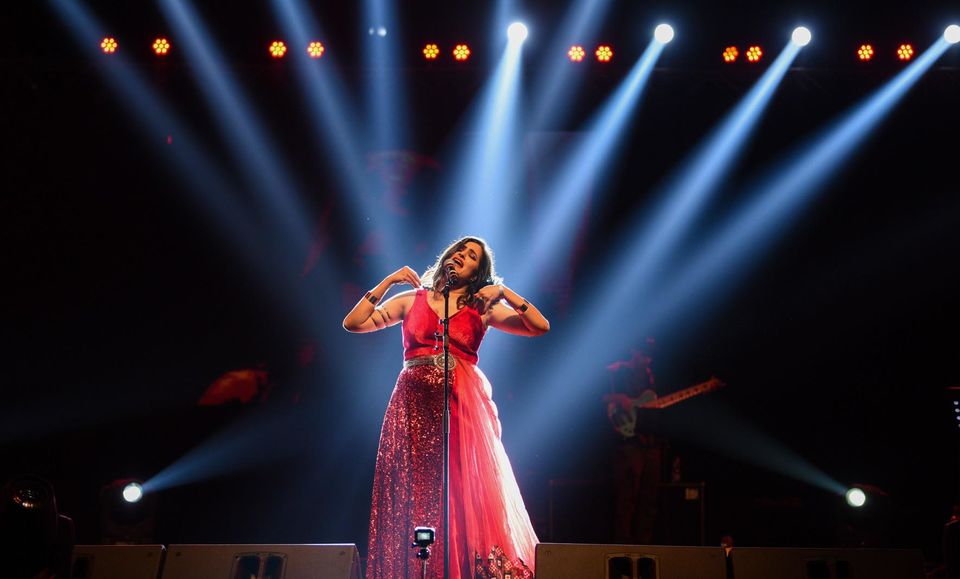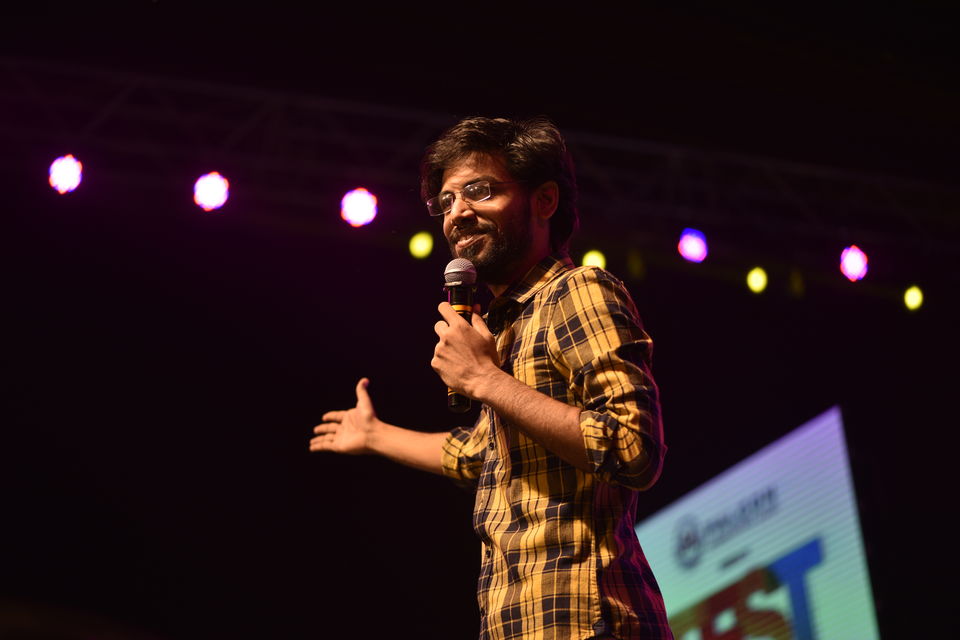 S For Stories: Bhubaneswar has a lot of parks inside the city and in each of these parks, there were storytellers reciting their tales underneath big trees. When was the last time you took some time out to listen to some stories? When was the last time you did something for an hour or two without looking at your phone? These storytelling sessions happened in 3-4 parks inside the city during the afternoon.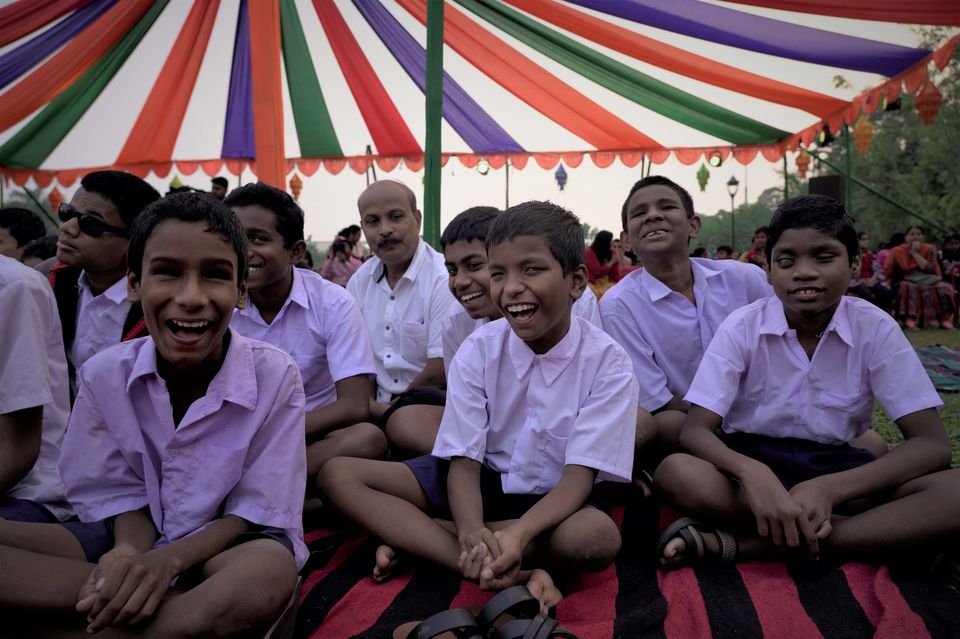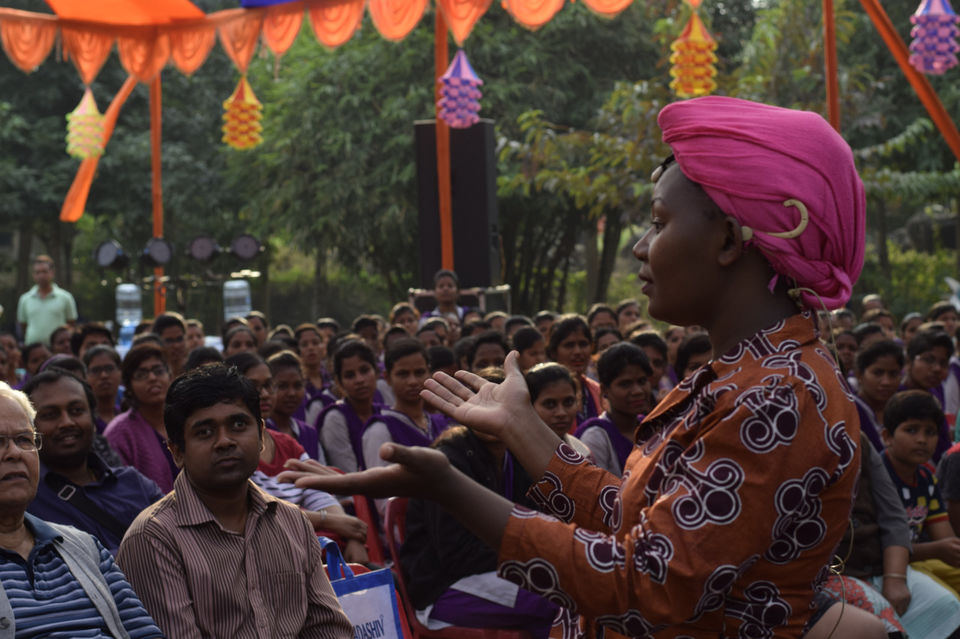 T For Trails: Every city has touristy elements. Bhubaneswar is known to be a temple city and there were believed to be over 7,000 temples here. People fly in from all over India to visit many of the famous temples like the Lingaraja Temple situated here. Many of these have such immense historic significance which no one realises. The organisers of this festival curated trails which took people through different touristy and non-touristy parts of the town and explained the importance of every aspect of the city. I took three trails during my time in Bhubaneswar.
Ekamra Walks was around the old town exploring 7th and 8th century temples built with the Kalinga style of architecture. We walked through byroads which were once ruled by kings and royals and experienced the old town just after a beautiful sunrise.
We passed through the famous Ananta Basudeva temple and saw fresh food slow-cooked by temple cooks in terracotta pots. The cooking in this temple is believed to be going on for over 1,000 years. The second trail we took was to explore the caves of Khandagiri and Udaygiri. We learnt about the story of King Kharabela and his belief in Jainism. We explored the dorms he had built for Jain monks to stay during the monsoon and saw carvings of the prehistoric man, artwork of 1st century BC skilled craftsmen and 2017's scribbles like 'Neha Loves Rahul'. I absolutely loved seeing the first two.
The third trail I took was to see art installations across alleyways of the old town. These installations were deep and meaningful created by artists from all over India and few from outside India too. This trail is called BAT, Bhubaneswar Art Trail.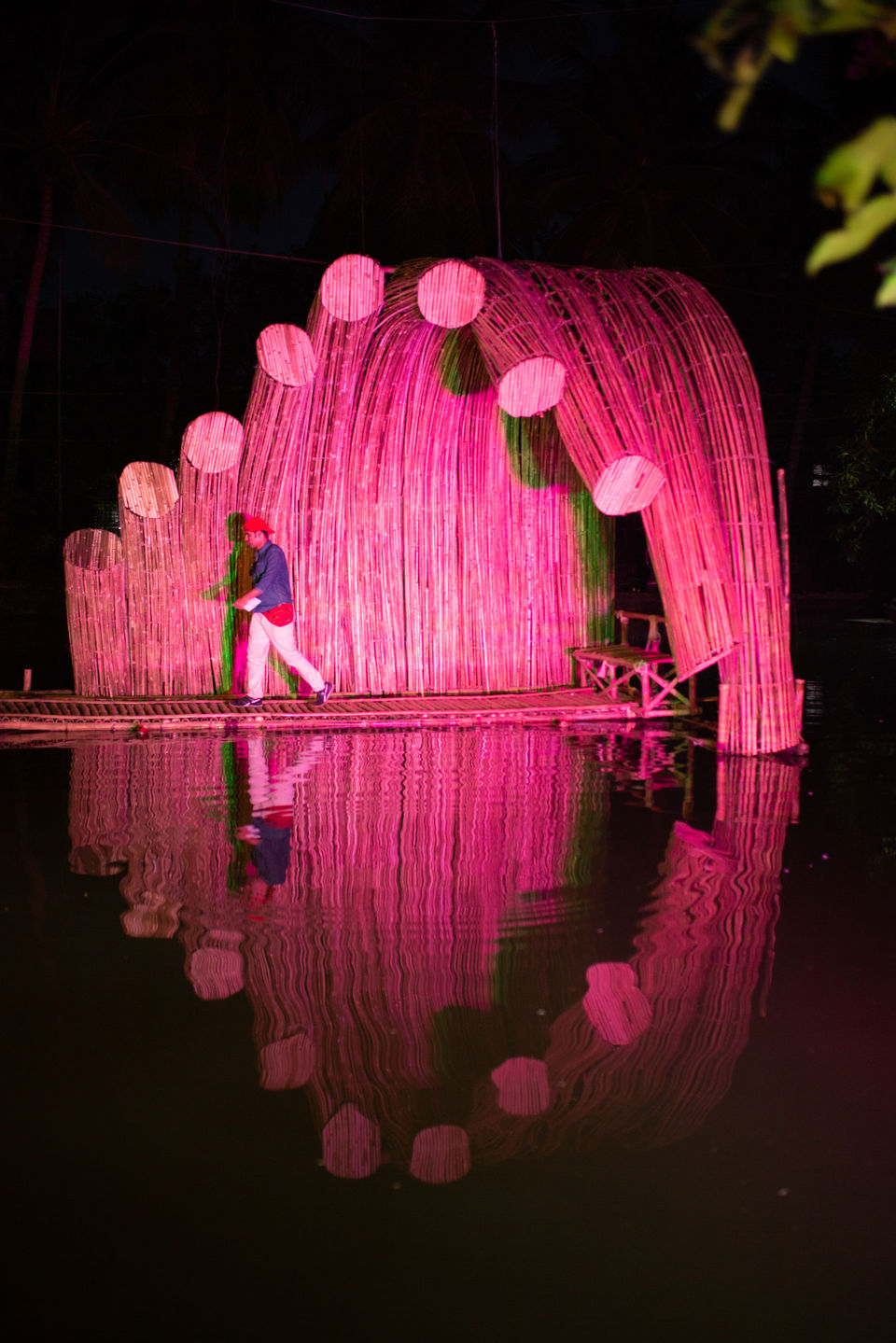 Smart City Bhubaneswar
Bhubaneswar is more than just another beautified city. If you have kept a close watch at smart city projects, you'd know that Bhubaneswar is one among them. I was extremely lucky that I had a chance to visit the Bhubaneswar Operation Center (BOC). A room filled with large 10 feet screens and people working on information from these screens. There were systems monitoring real-time garbage disposal and traffic regulations. They've introduced smart cycles across the city. They are called "Mo Cycle". Mo means "My" in Odia.
There is an app through which people could take bicycles for a quick commute. The first half an hour was free, and beyond that a very nominal fee was charged. They have also introduced MoBus which runs across the length and breadth of the city. You could log into the app and see routes, timings, etc. The MoCycles and MoBuses enabled people to travel all over the city and get a great feel of the place. You know you are in a smart city when you see a sari-clad middle-aged lady unlock a cycle with a smartphone and ride away stylishly.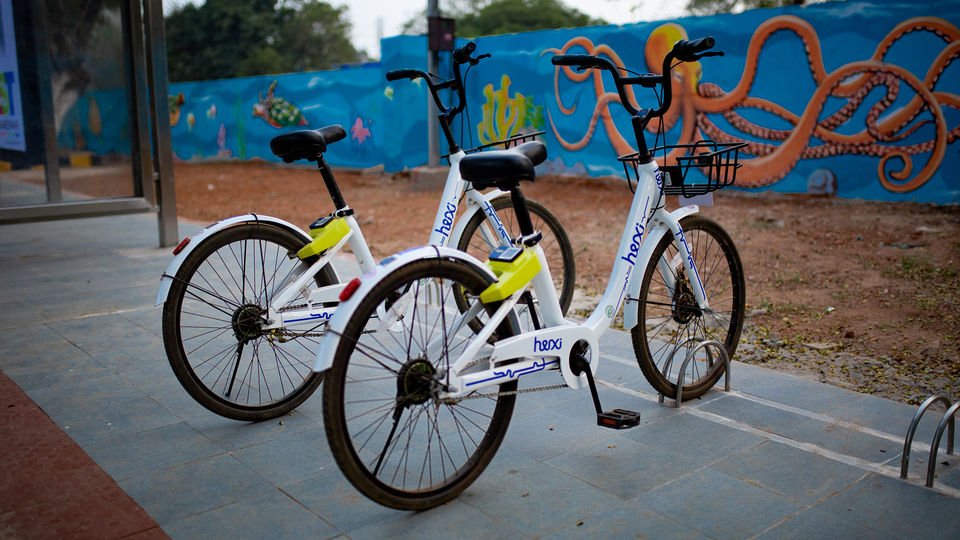 Colorful Bhubaneswar
The quaint city of Bhubaneswar is now beautified and how. In every corner of the city, the walls are adorned with murals themed on flora and fauna, hockey players from across the world, and famous artists like Frida Kahlo and Salvador Dali. Then there were those with scenes from a market, Oliver Ridley sea turtles found on the beaches of Odisha. I loved them so much that I took a nice long walk around the city just to see these murals.
The state government along with the Odisha tourism board has put in a lot of effort in beautifying this city. Go see the history hidden between the walls of old temples, go for the murals made by talented artists, go for the cleanliness of the city, go taste the delicious dahi vada aloo dum, go because the city is calling out to you. The smart city of Bhubaneswar is going to be a great example of an ideal city and you should absolutely go see it.
SUGGESTED ITINERARY FOR 3 Days
Day 1- 2: Explore Streets Of Bhubaneswar + Khandagiri- Udaigiri Caves + Old Town, Temples.
Days 3: Chandaka Elephant Sanctuary + Tribal & Crafts Museum.
SUGGESTED ITINERARY FOR 1 WEEK
Day 1- 2: Explore Streets Of Bhubaneswar + Khandagiri- Udaigiri Caves + Old Town, Temples.
Days 3: Chandaka Elephant Sanctuary + Tribal & Crafts Museum.
Day 4: Day trip to Konark Sun Temple and sleep at Puri.
Day 5-7: Puri Beaches + Temples.
Have you been to Odisha before? Share your experience with Tripoto!
In association with Odisha Tourism.
Frequent Searches Leading To This Page:-
Book Orissa Tourism Packages, puri to nandankanan sightseeing, golden triangle of odisha, best time to visit in odisha, 2 days trip in orissa