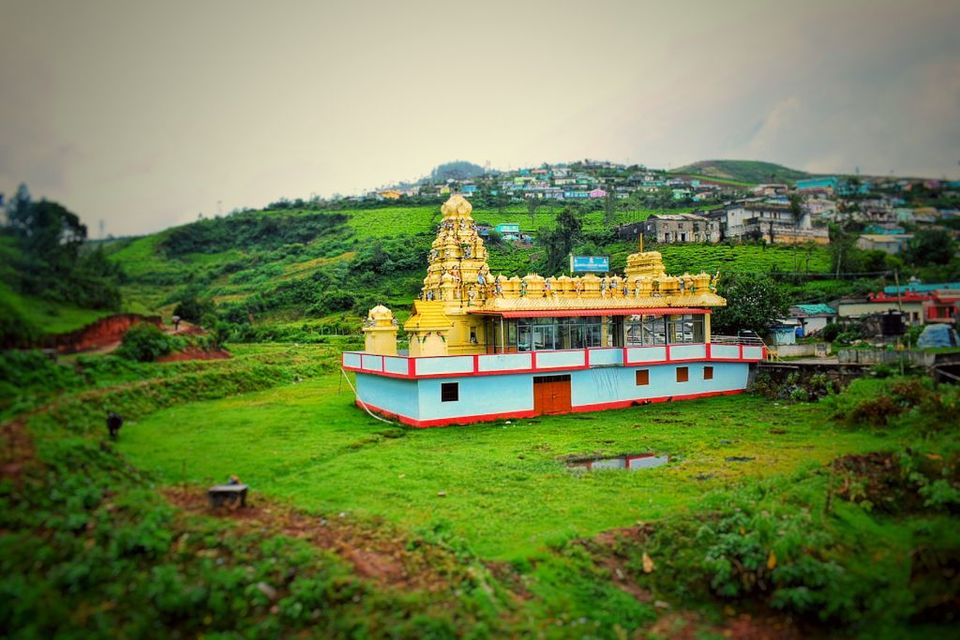 Friday morning 10 am. I was all set with my laptop to try my luck on the IRCTC website and book a tatkal ticket for the Nilgiri toy train. I had already booked my bus from Bangalore to Mettupalayam, instead of Ooty, in hopes of getting the ticket on the spot in Mettupalayam. Thankfully, I was able to book one ticket, since the bus eventually reached late the next day.
Now a little background why I was really passionate about this train. Apart from the natural beauty of the Nilgiris in monsoon, this train is also UNESCO World Heritage recognized. Also, remember Chaiyya Chaiyya? Yup. This is where it was shot! So throughout the train, I matched the sound of the train with the song, beat to beat! So for me, this ride was like a bucketlist item, and that list is now a bullet shorter.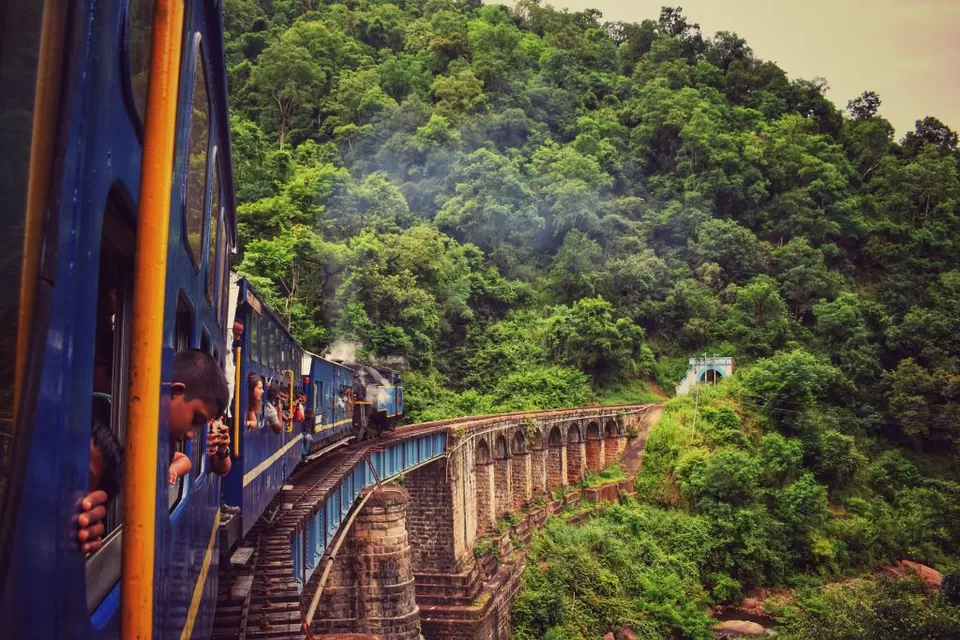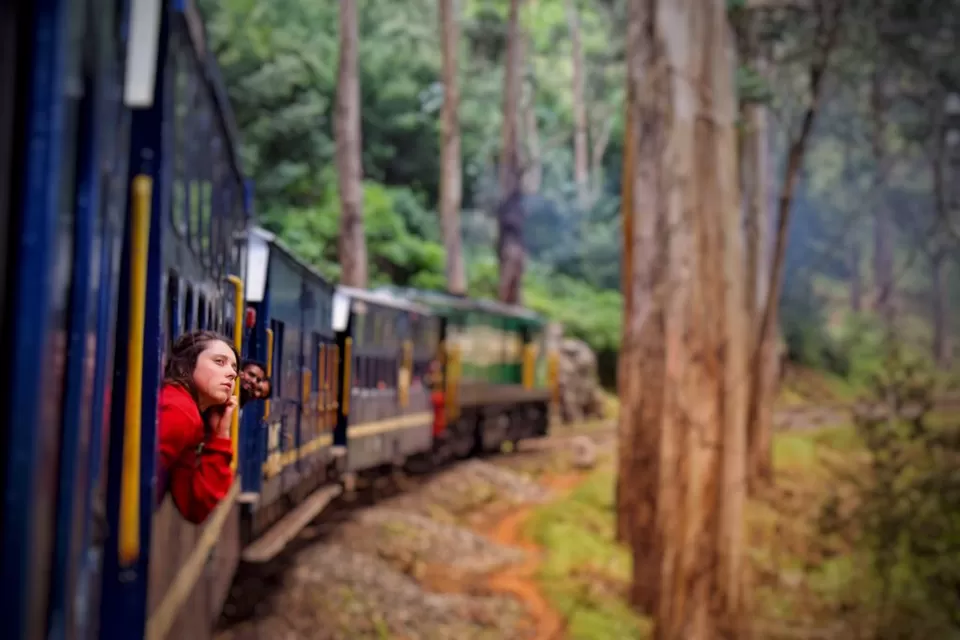 The train ride was absolutely mesmerising. The weather was a bit cloudy , adding even more drama to the scenery. Apart from the 10 stations, the train also stops at a few viewpoints from time to time, so that you can easily get down to enjoy the view. It chugs along the hill at barely 10 kmph, covering 46 km in over 5 hours. So you need not worry about getting blurry pictures here. :P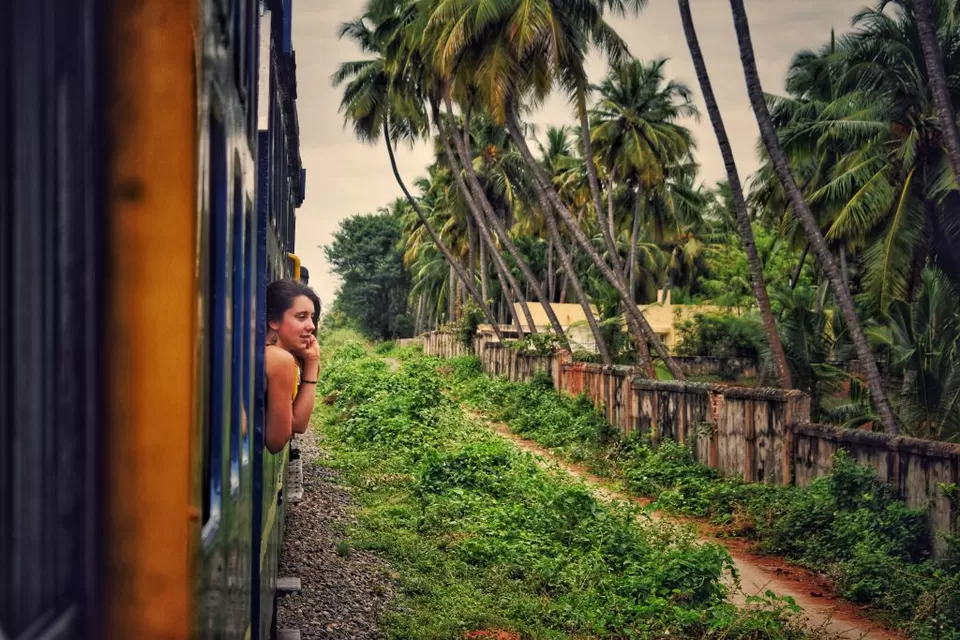 The train crosses a total of 250 bridges and 18 tunnels in its journey, offering breathtaking views all along the way. The mood was further livened up when the Ticket Collector organized a game of antakshari, in Tamil, between two sides of our coach. As a North Indian, I could only smile. They all laughed when I tried singing a hindi song. Read more about it here.
I reached Ooty at 1 pm. I straightaway headed to Ooty Lake. The lake is about 2 km from the railway station and I preferred to walk. I had lunch at a small restaurant in the lake area beside which I saw a small Thread Garden, that I decided to explore.
Thread Garden is a UNESCO registered garden. The whole garden is made with threads. You will find a variety of flowers in the garden made with threads. The entry fee was just Rs 30 for an adult.
Then I went to the lake which had an entry fee of Rs 13. Now, I know the lake is too touristy to mention, but that day, it looked nothing like that. There were a lot of shops and rides and almost all of them were empty. The balconies offered a wonderful view of the lake , in overcast weather. No one to disturb,I just grabbed some popcorn, took out my camera and peacefully took some pictures. Check them out below.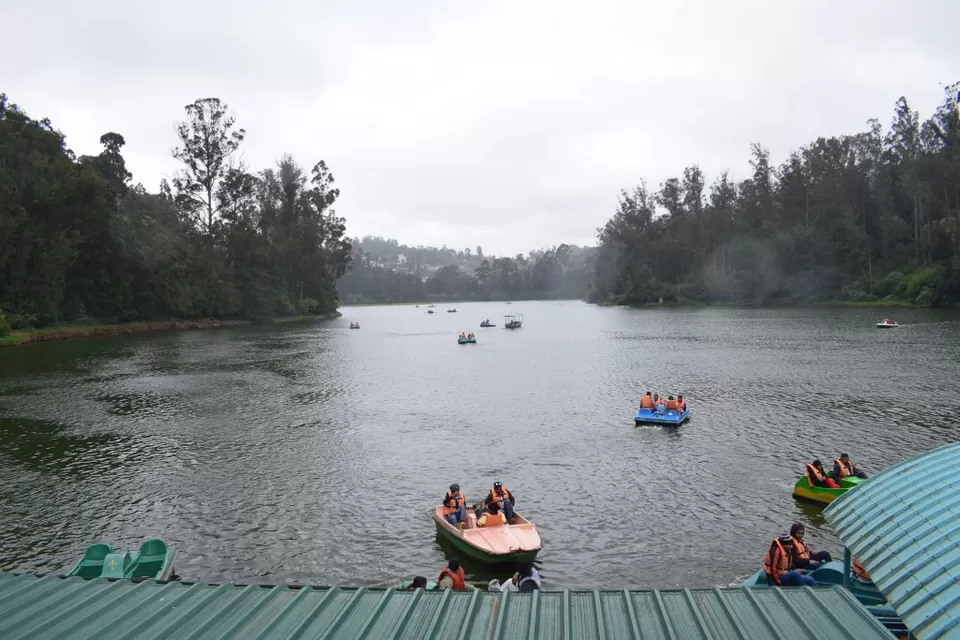 Then I left the lake and went towards the historic Government museum, which is actually in the Government Arts College, Ooty. It is the oldest building in Ooty, and more than the building, the view around it will wow you. It has a football field in front of it, from where you have a panoramic view of the Nilgiris in whichever direction you look. That time, the museum was closed for renovation purposes. In the same complex, I chanced upon another gingerbread-like house, that turned out to be a heritage building, turned into an academic building. I couldn't click too many pictures since the Principal shooed me away immediately, saying it's prohibited!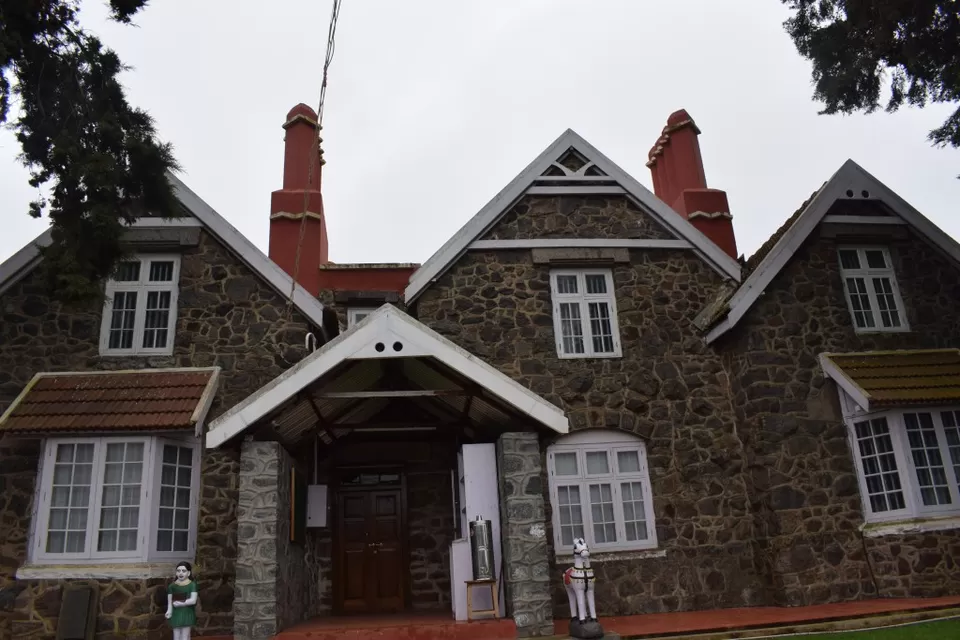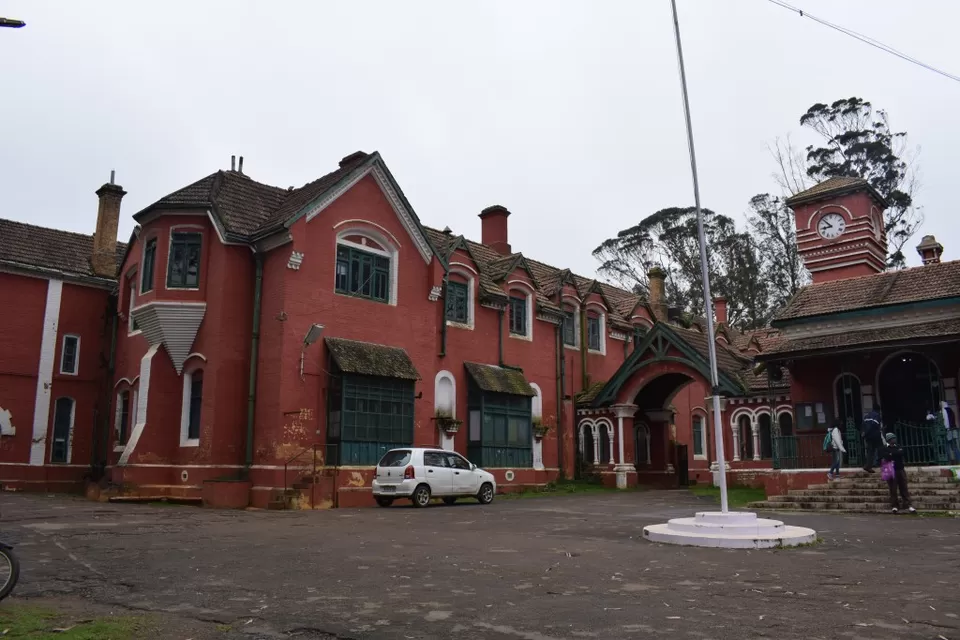 From there, I went to Moddy's, which had some amazing chocolates. I had truffles, tiramisu and dark chocolate, and butterscotch chocolates and they were so so smooth. I highly recommend stopping at Moddy's, which is located on the way to Ooty botanical garden. Moddy's, established in 1951, is among the best Indian companies to manufacture homemade chocolates. The store serves as a matter of pride for the city. They also deliver across India through their website www.moddys.in.
Then I went to Ooty Botanical Gardens. I really did not have any expectations from the place but going there proved to be totally worth it. The garden is so beautifully maintained, and stretches far beyond what your eyes can see. For some time, I just sat there, had my tea and took in all the activity happening around. People were having photoshoots, some were playing cards, some were gossiping, and I was busy with my tea, just happily observing everything around.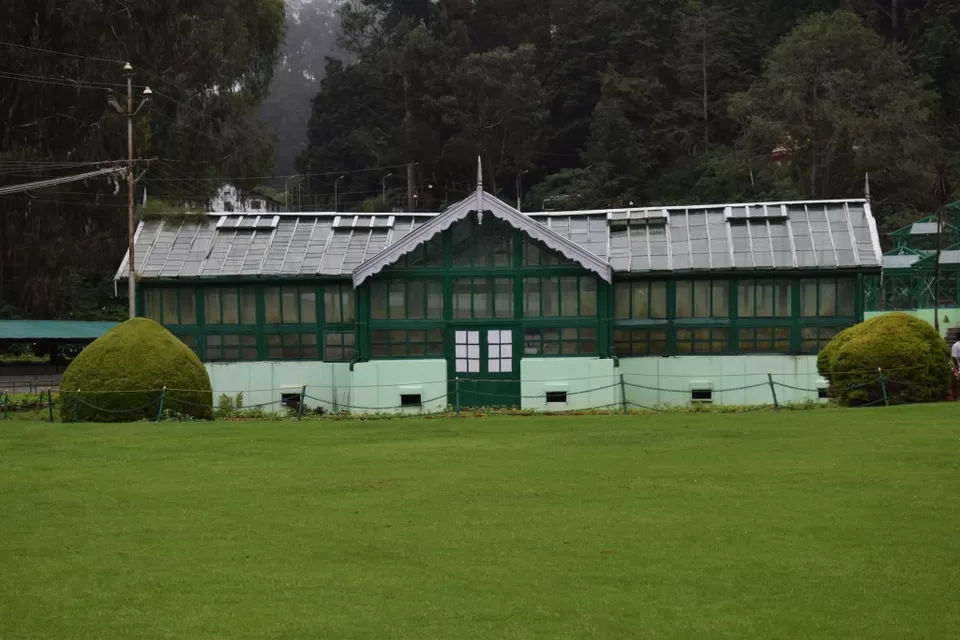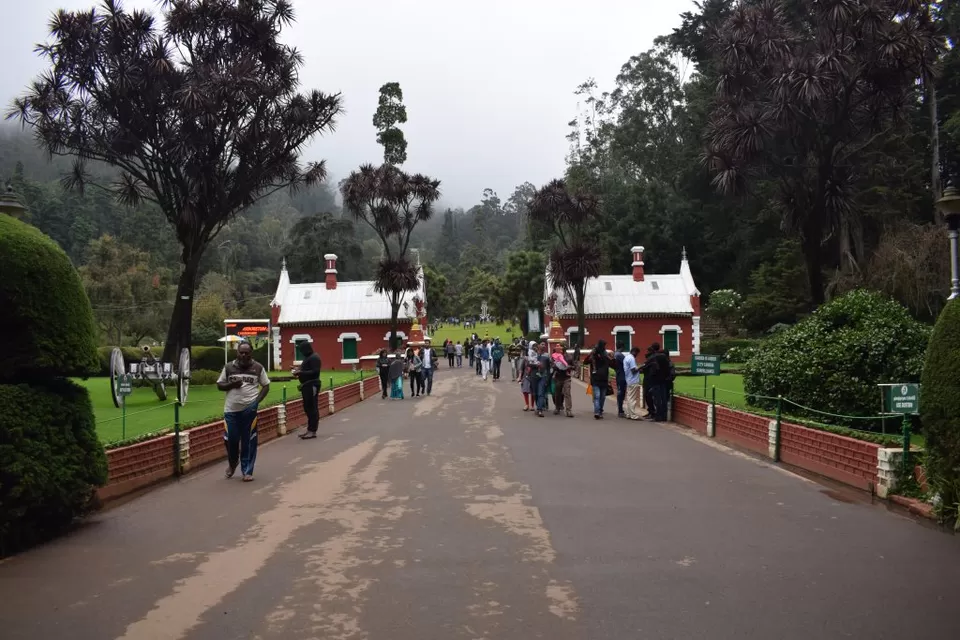 Then, I went to the bus stand, from where I boarded the bus to Lovedale. I was staying at Zostel in Lovedale. The hostel was in a very beautiful peaceful location, which also had a St Bernard dog! However, the hospitality wasn't very impressive. Food was quite expensive, service was poor and the staff was late to come in the morning. So I couldn't leave in time the next morning. Not something I would really recommend. However, there are a lot of Oyo hotels that you can easily get in Ooty.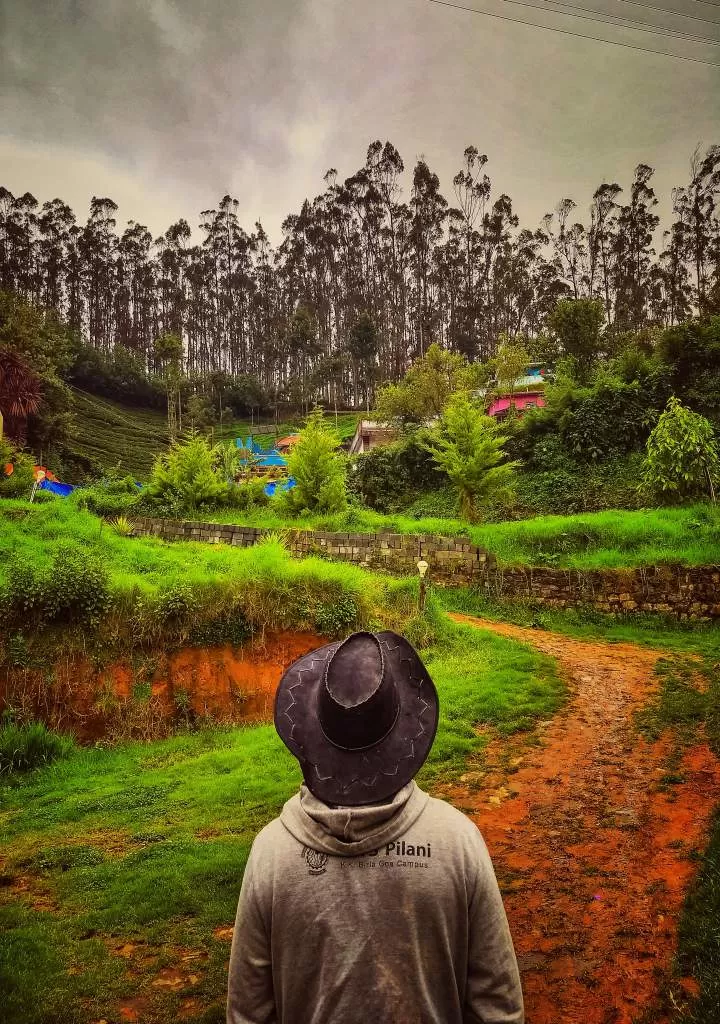 On Sunday, I got up to a mesmerising view of the Nilgiris. I found my spot in the common room and read my book. Breakfast was taking too much time so I, along with 2 of my fellow travellers decided to leave for Ooty without having breakfast. Time was important since Avalanche closes at 4 pm and Pykara closes at 5 pm. We boarded our bus just outside Zostel and reached Ooty at 10:30 am. After having breakfast, we made our way to the bus stand and were just in time to catch the bus to Avalanche. Mind you, this is the one and only bus that goes to Avalanche lake. It departs at 11:30 am from Ooty, reaches Avalanche lake at 1 pm, and commences its return journey at 1:30 pm.
Now, I've been on a lot of bus journeys, but this one blew me over. If there ever were a UNESCO World Heritage status for bus rides, this one would surely be a top entry. There were very few people in the bus, so getting a window seat was not an issue. I, very comfortably, took a lot of pictures. The route had everything from huts, quaint villages, lush green scenery topped with tea estates to sights of the lake teasing the mind every once in a while. Seeing me shoot, other passengers also enquired about my photos and started giving me suggestions to improve my shot!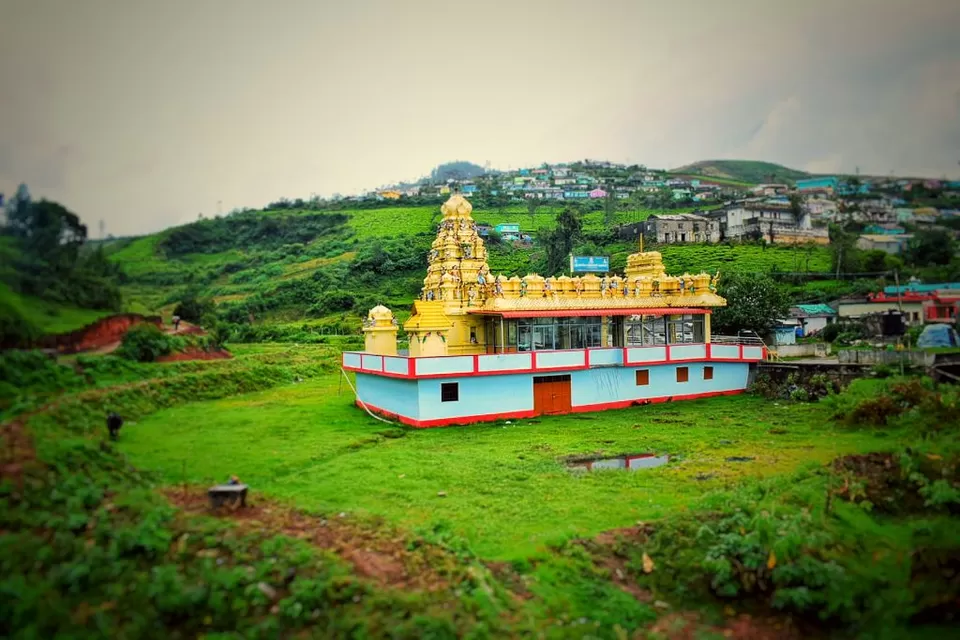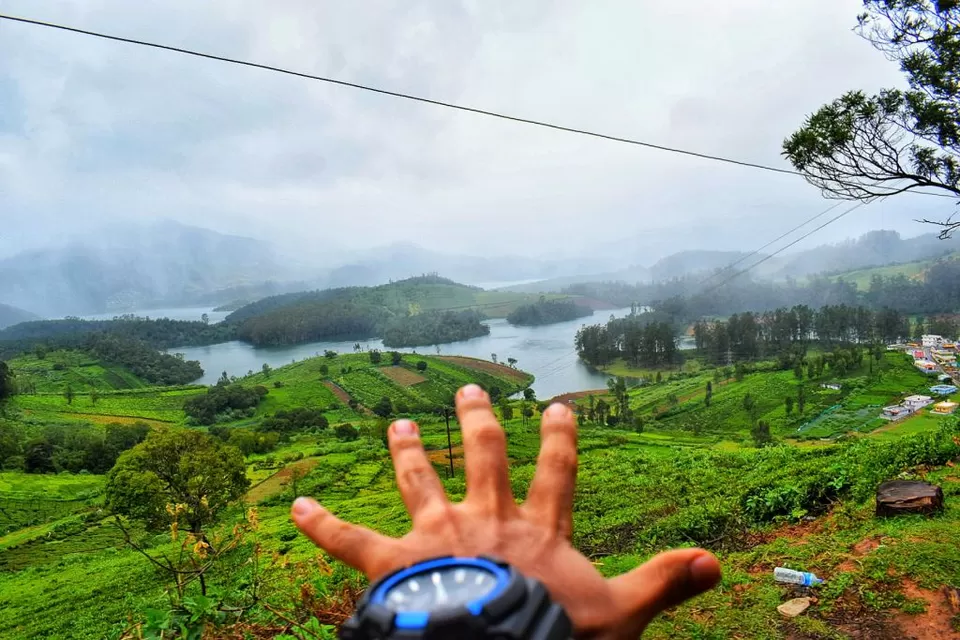 We reached Avalanche lake around 1 pm and were told that the same bus would pick us up at 1:30 pm. Now, we saw that there was a jungle safari through the forest available at Rs 400 per person that would take us about 2 hours. There's also an option to hire your own safari at Rs 2000. Of course, we didn't have so much time, so we just hung around near the lake only. But looking at the scenery, the safari looked definitely worth it. Highly recommended.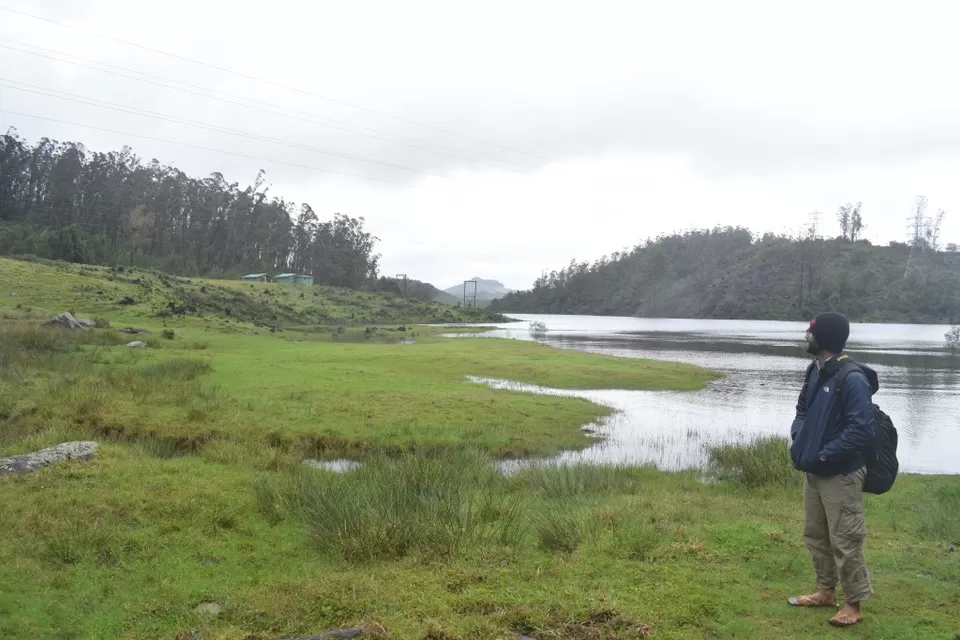 We reached back at the bus stand around 3 pm. My fellow travellers left for the Ooty Botanical garden and I left for my next item on the list: Pygara lake.
I boarded the bus from the bus stand for Pygara, and unfortunately dozed off to sleep. Now the moment I got up, the bus had stopped and I saw a Pygara lake board outside. Without thinking or looking at my Google Maps, I got down from the bus. And it turned out that I had got down at Film Shoot point, about 7 km from the lake. The buses are very infrequent there. So I had no choice but to walk all the way or take a lift. Since it was raining, there were very few two wheelers on the route. Four wheelers hardly ever stop. I couldn't have walked all the way since it was already 4:15 pm and I wouldn't have made it to the lake in time by 5. Luckily, I was able to find a lift who dropped me near the lake entrance in an Alto. This was my first lift in a car, where I had some very good conversations I can never forget.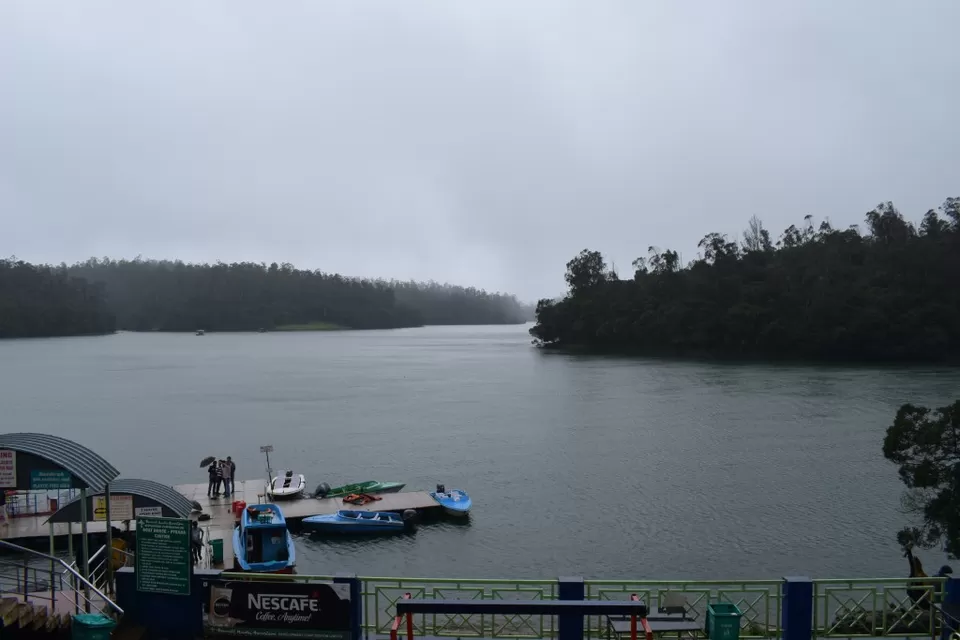 I reached the lake just in time, around 4:45 pm, and the lake welcomed me with mesmerising views. Unfortunately, due to the bad weather, Pygara lake's famed speedboating was closed for the day, and the counter for motorboating ( that actually seats 8 people ) was also closing, since there weren't enough people for another ride. There was a small café nearby, where I had pakode & chai sitting, in rain in front of a view like this.
While going back, it started raining heavily but I met a kind stranger who offered me a lift in a taxi. And this by far, was the longest lift I have ever taken. 25 km and that too, in a taxi! After reaching Ooty, I had the famed Nilgiris Tea and went to Moddy's again. I just couldn't control my sweet tooth. From there, I went to Ananda Adyar Bhavan for dinner. I had some brilliant pav bhaji, masala dosa and filter coffee. When I came out, I found a guy on the street doing some photography. I really got intrigued and pulled out my camera. I could only click a few pictures since my bus was supposed to leave in 30 minutes.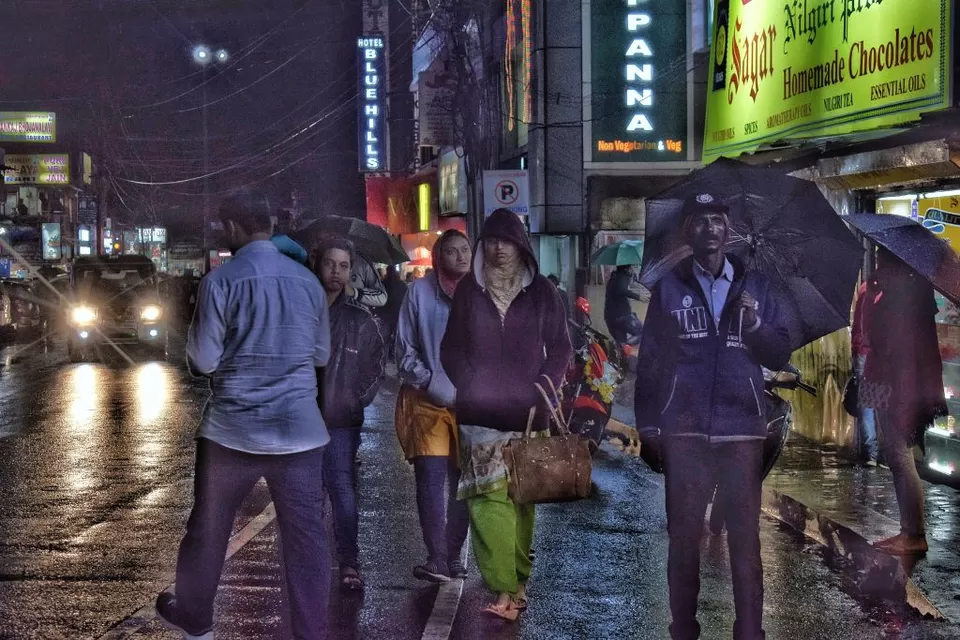 I then went to bus stand and boarded the bus to Bangalore. It turned out to be slightly more expensive than my usual weekend getaways at approximately Rs 4500, but it was definitely worth the money.
Quick Guide:
1. It rains heavily in the Nilgiris in July-August. Keep raincoats, windcheaters handy.
2. You will experience leeches if you venture out in the Avalanche forest. Keep some salt to fend them off.
3. Book Nilgiri train tickets at least 2-3 months in advance. Getting one in tatkal is very difficult. Also, first class tickets are available for booking only online.
4. Internet will tell you to get first class however possible. But I thoroughly enjoyed second class as well. First class costs Rs 250, while second class cost me Rs 50 ( in tatkal ). I don't think I missed too much. Yes, it's a bit crowded, but manageable since I didn't have much luggage.
5. The most scenic part of the toy train ride is between Coonoor & Mettupalayam. That stretch has the maximum number of bridges and tunnels. Most people take the ride only till Coonoor , and even stay there during peak season time, when Ooty gets too crowded.
6. Ooty gets really cold, in winters and even monsoons. Temperatures dip till 12-13 degrees in August itself. So keep enough woollens.
7. Ooty's homemade chocolates are famous, and for good reason. But you're better off avoiding all the random shopkeepers selling that and heading straight for Moddy's.
8. Do try Chamraj Nilgiri Tea at the Chamraj Tea Center on Coonoor Road junction. They have billboards advertising it on a lot of pillars across Ooty. You can also buy some tea if you want from there.
Cost Breakup:
1. Accommodation: Rs 750 at Zostel
2. Transportation: Rs 2200 for bus to Ooty & back. Rs 300 for internal transportation ( toy train & local buses )
3. Food : Rs 900 for 6 meals
4. Miscellaneous: Rs 250 for chocolates, entry tickets etc.
Frequent Searches Leading To This Page:-
ooty tour packages from delhi, ooty tour packages from delhi with airfare, ooty tour packages from delhi without airfare, ooty tour packages from delhi for couple.