Hey everyone,
Hope you are doing great. I decided to write about my weekend getaway to the Sun temple with my family. I live in a state called "Odisha" in India. Even though it is a small state and not very famous I can assure you it has a lot to offer to a visitor. The diversity, colourful culture, mouth-watering cuisine and its history will have you hooked for sure. Furthermore, it has some famous tourist places that attract thousands of tourist every year from around the world.
One of those places is "The Sun Temple" or "The Black Pagoda", located 60 km away from the capital Bhubaneswar. It is a 13th-century monument built by The King Narasimhadeva. The temple is dedicated to the Hindu god Surya Dev (The Sun).
It is one of the most beautiful monuments I have seen. The detailed carvings on the stone, magnificent sculptures and perfectly manicured garden all around make it the perfect destination for monuments lovers like me. It is designed as a chariot consisting of 24 wheels and many horses. I have been to this place so many times yet it never ceases to amaze me.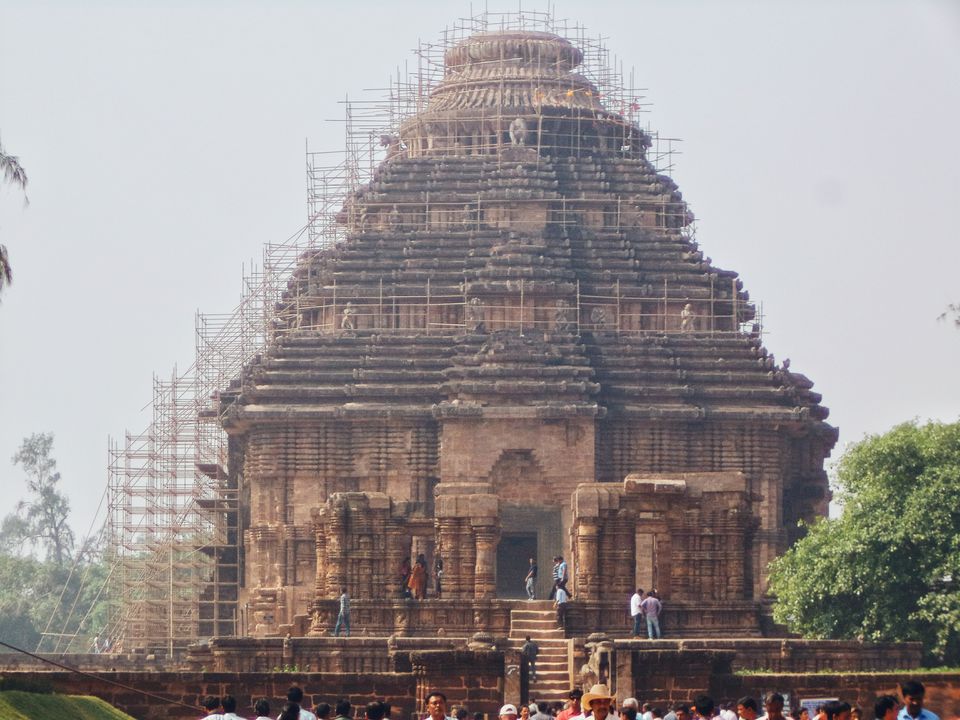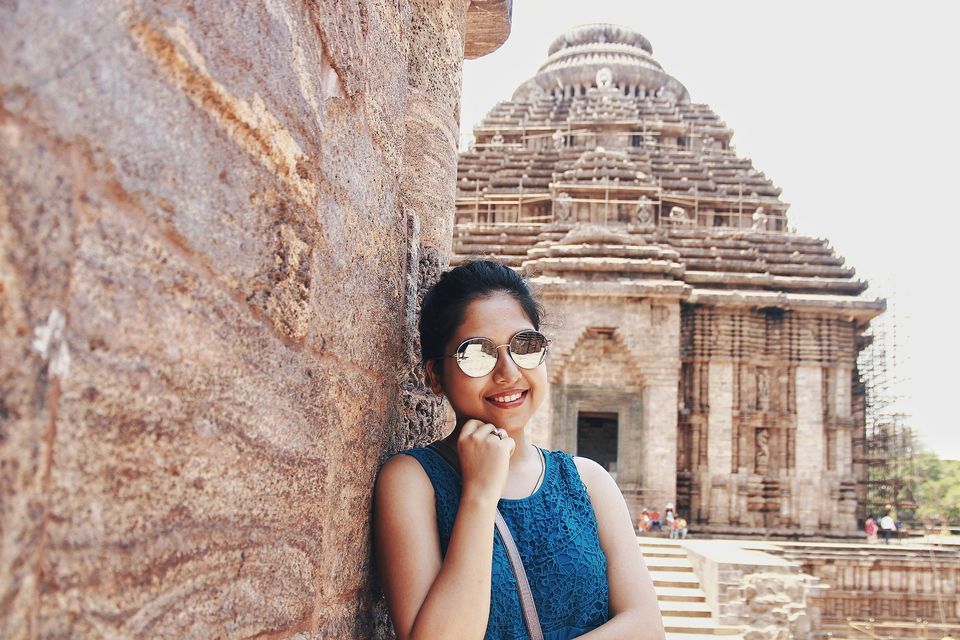 How to get to the place, entry fee and details...
It's only one hour away from the capital city, Bhubaneswar. But, it is very well connected. There are various modes of transportation you can use, be it a cab, bus or even drive to the place. The main town is called "Konark". It is a coastal village. The beach is 5 km from the temple.
There's an entry fee to go inside the temple.
For Indians - Rs 40/-
For Foreigners - Rs 600/-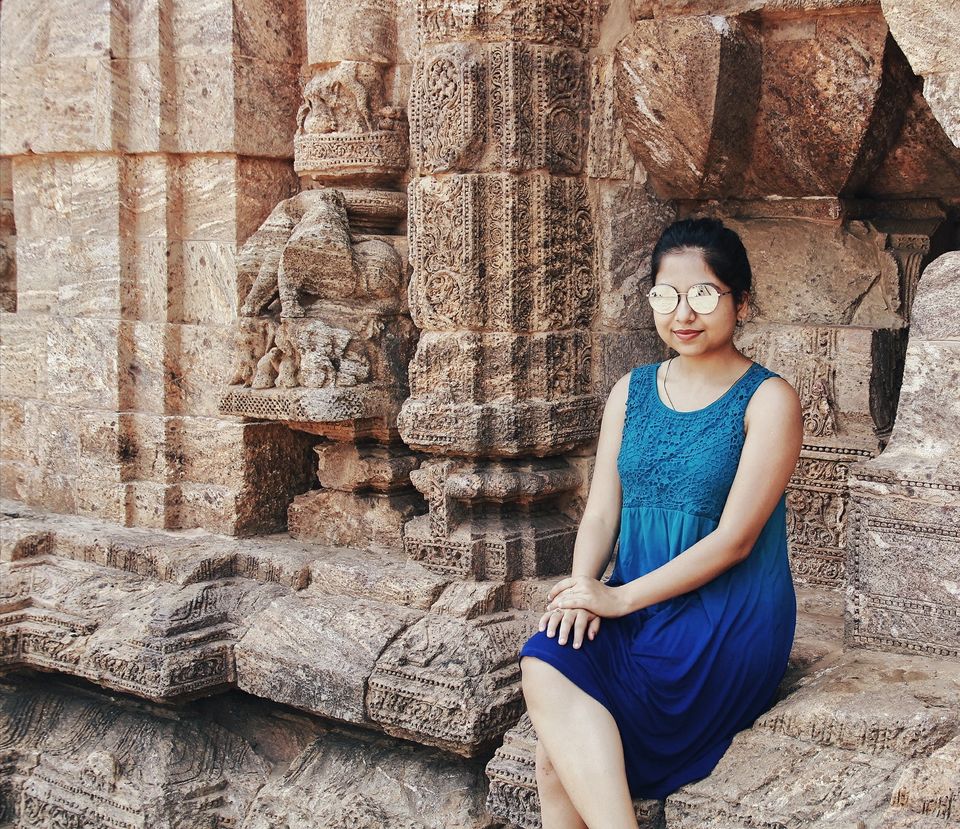 The intricate work on the walls is the proof of mastery of the ancestors on the craft. However, the story associated with the temple makes it even more fascinating. You can check out the whole story Here.
Want to go Souvenirs shopping for friends and family?
You can find beautiful handicrafts in the market. Appliques (Called "Chandua" in Odia), handmade bags, hats, home decor items and many other souvenirs in the streets. But, you do have to brush up your bargaining skills a little bit before you shop there.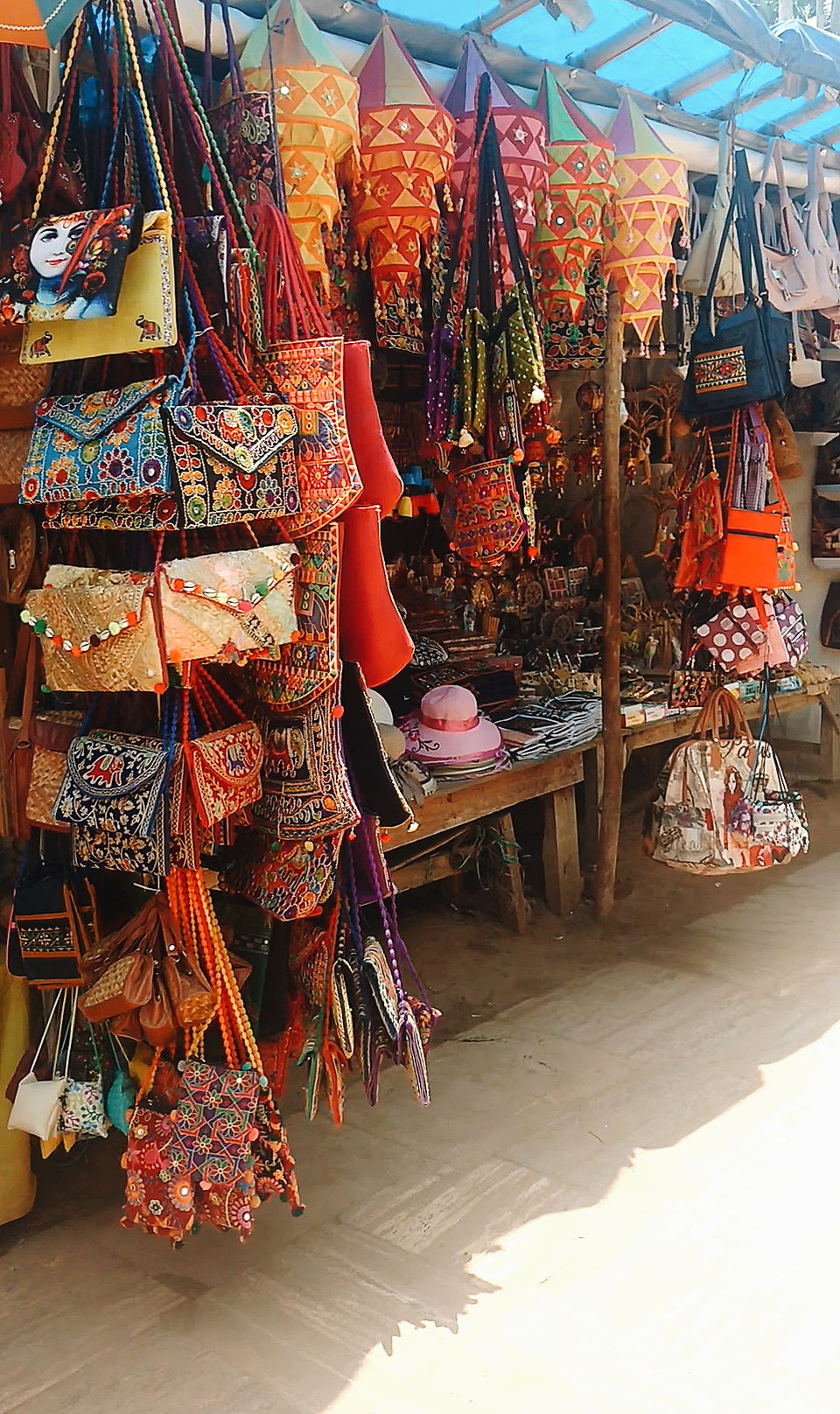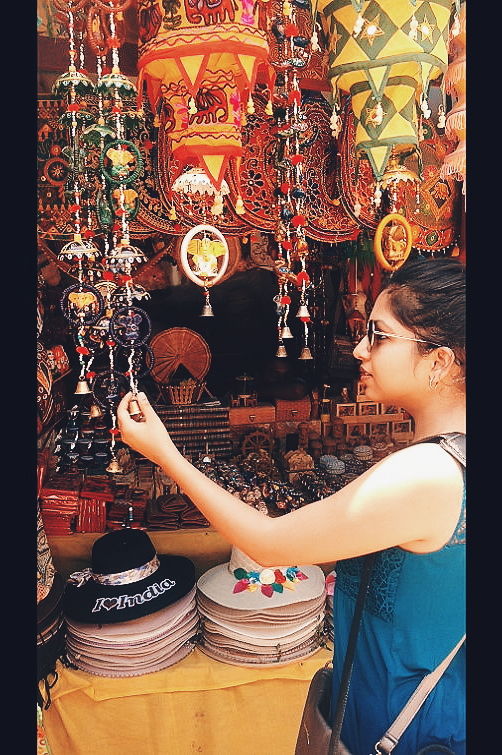 After roaming around the temple, learning the history behind it and shopping you can go and relax on the secluded and peaceful "Chandrabhaga" beach and watch the sunset and enjoy the breezy and calm environment. Furthermore, you can get a camelback ride or go on a boat ride. To sum up, I'd say if you come to Odisha make sure you visit Konark. I'm sure you won't be disappointed.
I hope you guys enjoyed the post. And if you did please share your thoughts in the comments down below. HAPPY READING.
Also if you are dreaming about a Europe trip check out this post on abroad trip: https://letsexchange.in/foreign-trip-to-europe/