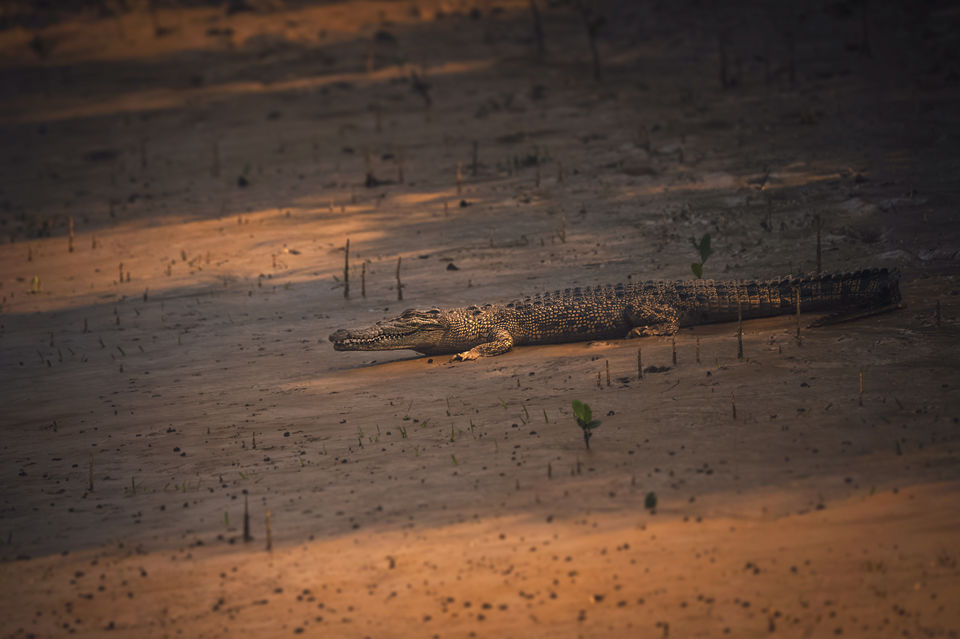 The east of India holds some amazing hidden gems, when it comes to wildlife, nature and forests. Odisha, as a state, is way more diverse than what mainstream media makes us believe. This time, I decided to travel to a national park in Odisha, known for beautiful Mangrove forest, thrilling boat rides and spotting salt-water crocodiles of all sizes.
Ideal For:
Bhitarkanika National Prak is ideal for a weekend trip from Kolkata, Bhubaneswar or any parts of East India. It is also possible to explore in a few days, if you fly to Bhubaneswar.
Known as 'Mini Amazon', it could be a great spot for wildlife lovers due to the highest density of crocodiles, bird-watchers for the diversity of migratory birds, adventure seekers for a thrilling boat ride while crocodiles are a few feet away (don't worry it's safe), and nature lovers for beautiful forest walks through the canopy.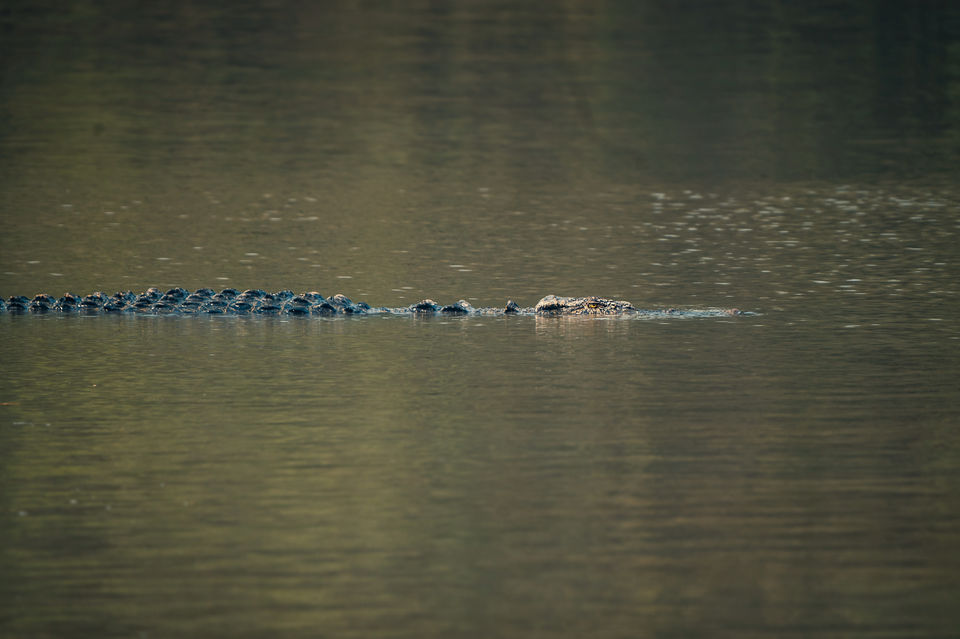 Stay At:
We stayed at Eco Retreat Bhitarkanika, a luxury tent resort in the island where Bhitarkanika National Park is situated. The retreat is a new one, and is mentioned on the website of Odisha Tourism.

Because of the tents being spaced out, you feel safe during the covid times. The property also has buffet meals served in the spacious dining room. Pick any tent overlooking the pond in the property, and away from the cultural stage, in case you want to sleep early at night.
Things To Do Around The Property:
The property has a local connect to ensure boat safaris, visit to the Bhitarkanika National Park, walk through the forest canopy, watching birds, or enjoying a cultural night. The website also gives you packag options for various durations of stays.
1. Sunset Boat-Ride
This is an amazing experience on the river of Brahmani. The sunset time is relatively cooler, and creates the red-orange hues reflected in the river. The mangrove forests around create a sense of mystery, and it could be a fun ride for a solo or couple traveller.
2. Boat Safari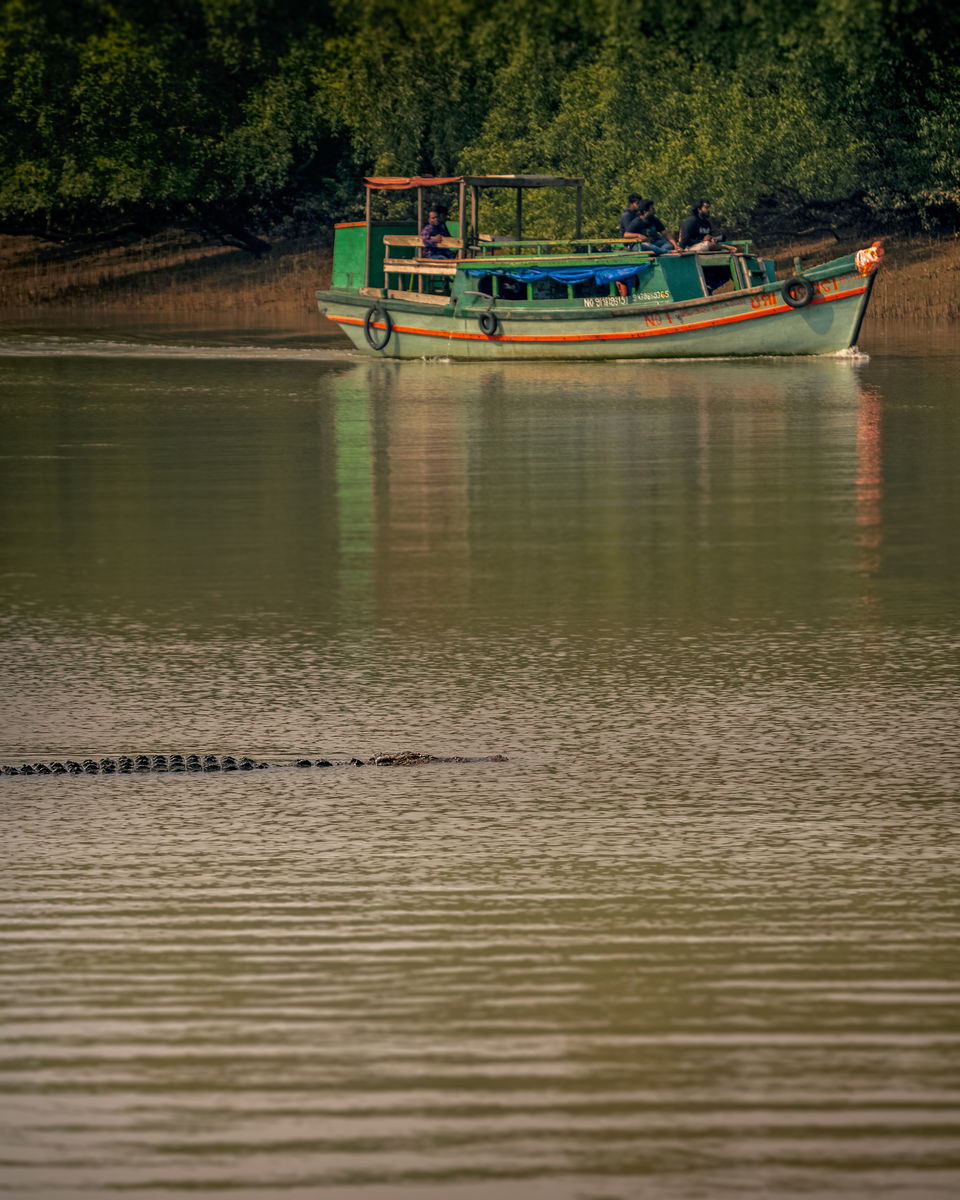 The boat safari at Bhitarkanika, a world heritage site, is like no other. A morning safari or an afternoon safari goes for a few hours, with an ample opportunity to spot crocodiles on the river or them soaking the sun on both sides. Upon my question, the Eco Retreat officials as well as the boatmen explained that the crocodiles never come close to the boats, as they want to be away from this huge looking thing. So there is no safety concerns. You will see crocodiles crossing rivers, or the baby crocodiles sleeping on the side. We also saw a 20 feet long crocodile on our safari, and spotted 40+ of them of various sizes.
3. Bhitarkanika National Park Visit
The boat safari can take you to the national park, which also has a museum explaining the flora and fauna of the park. You can also see the research centre and a while crocodile in a pond, which was the mascot for youth games. You can spot deer and pithon in this park. The park also has the forest lodges for accommodation.
4. Forest Walk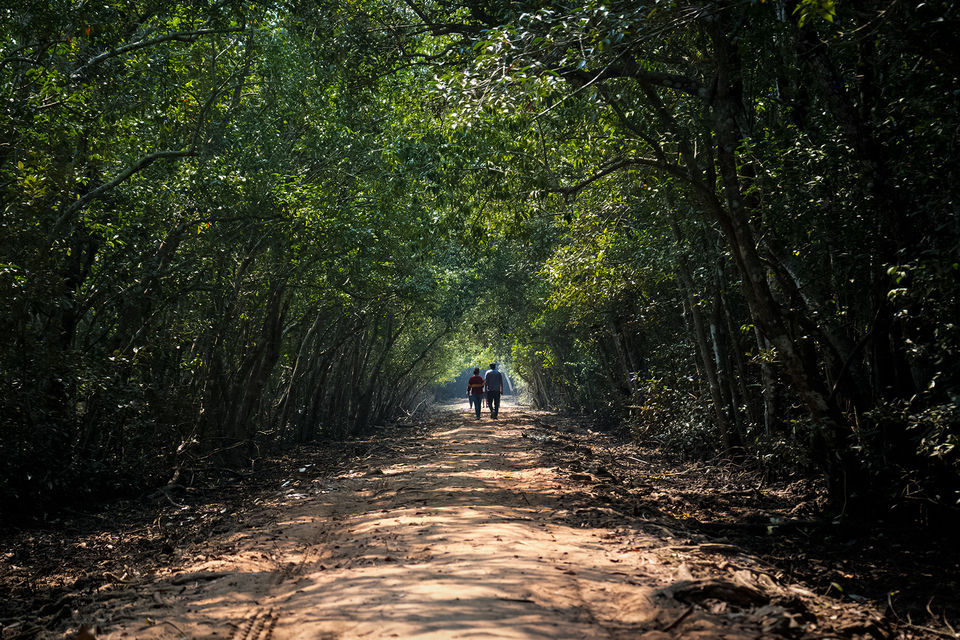 At the end of the boat safari, you can get off at the beginning of the forest walk. The boatmen will be happy to accompany you. The trail takes almost an hour to one side and then back. There is no climbing and it is a leisurely walk through forest canopies. The walk ends with a watch-tower and the ruins of where the king Kanika. Bhitarkanika used to be the hunting grounds of the erstwhile kings.
5. Bird Watching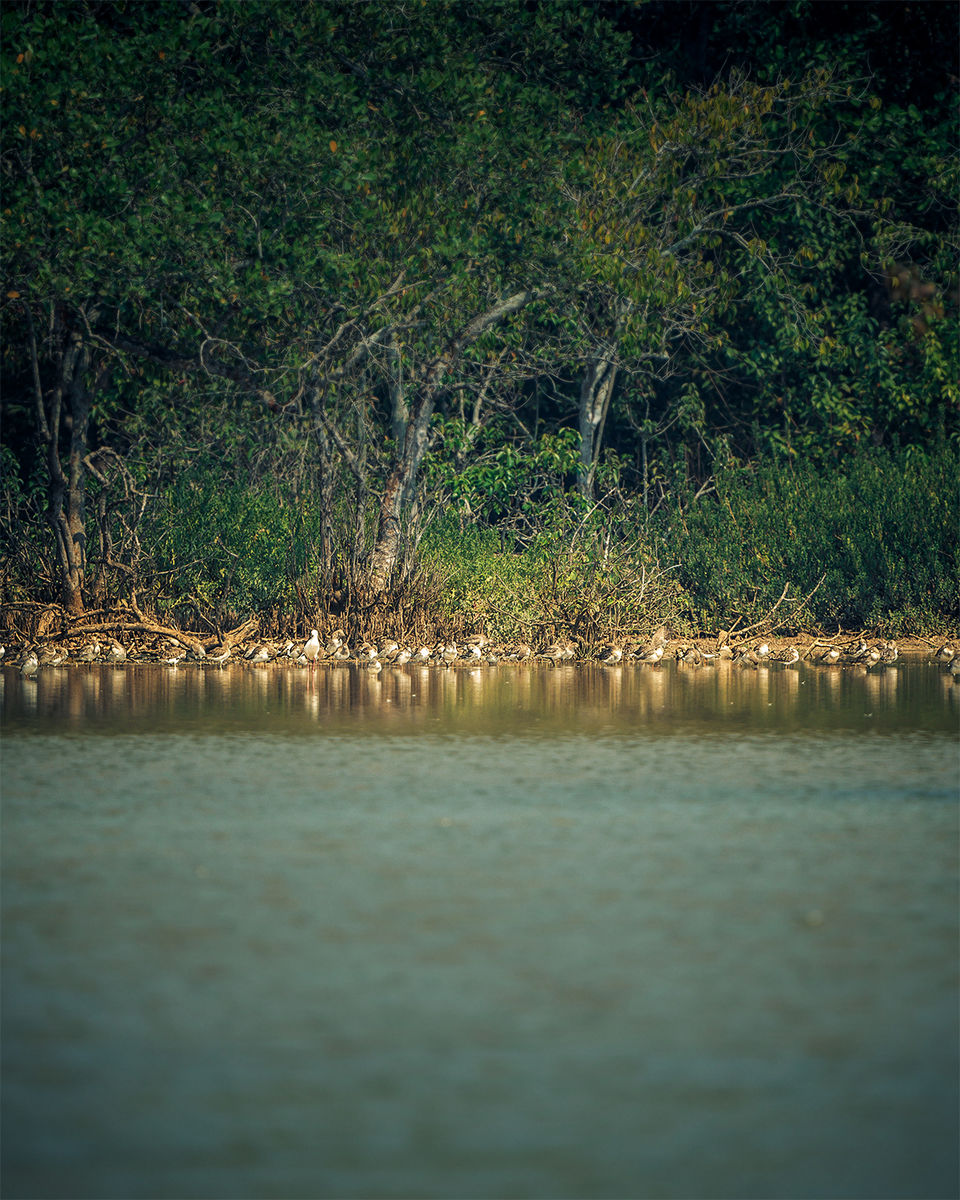 Along with many crocodiles, you will also see a lot of birds on your boat ride. This place has 8 varieties of Kingfishers. On your forest walk, a trail goes towards left, and there on the pond you can view a huge number of migratory birds. Ask your boat-man who can help you get there. In almost 1.3 lacks of birds of 105 species were counted in the park.
You can book these activities while booking your stay by talking to the retreat team, or book an all inclusive package.
How to Get There:
Fly to Bhubaneswar from anywhere in India.From Kolkata - fly to Bhubaneswar to take a train to Bhadrak.From Bhubanswar, you can take a cab (160 km) to Khona or Gupti to get to Bhitarkanika. From Bhadra, you can take a cab (60 km) to Chandbali, and then take a boat to cross the river.
Best time to go:
While the property remains open throughout the year, winter is the best time to go, as summer in Odisha can be really hot.
The experience at Bhitarkanika was quite an offbeat one for me, and I am glad that I got to experience something so different.
Are you a wildlife lover, or enjoy nature trips like me? Do let me know by commenting here.
You can find my journey about offbeat travel across the world and in India, and a lot of travel tips like this on my Instagram here. I am active on my social media, do follow me there and let's travel together.
You can also find travel and visual stories on my new youtube channel here.