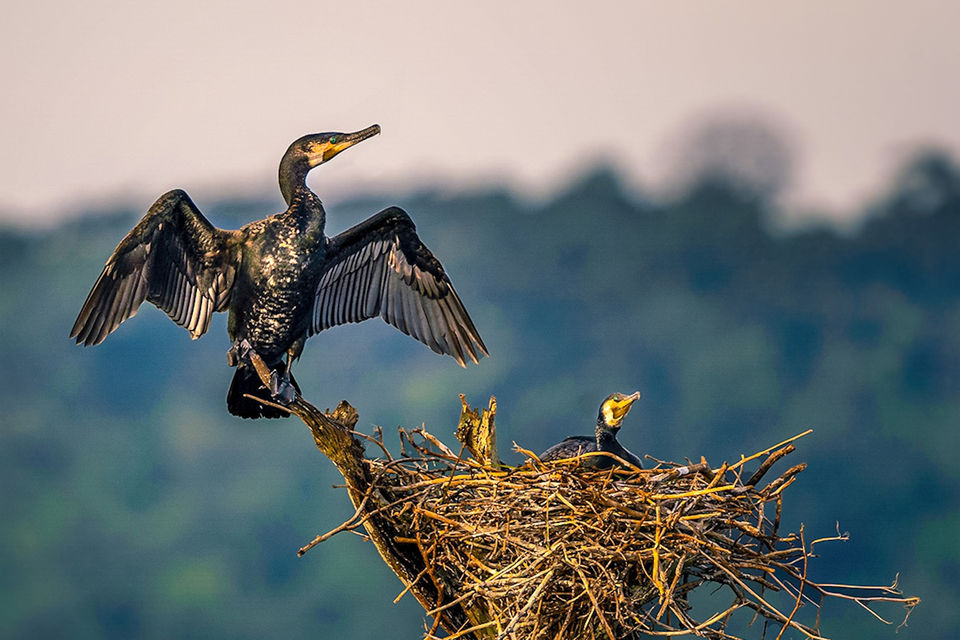 Winters call for weekend trips and what can be better than taking a drive through the amazing roads from Bangalore, to get to a forest, full of animal sighting and beautiful sun-rays?
If you are thinking, that I am talking about the popular Kabini or Bandipur forest, here is the surprise! I am taking you to Bhadra Wildlife Sanctuary - a smooth drive for 5-5.5 hours from Bangalore. Through NH 75, Bangalore - Kunigal - Channarayapattana - Hassan - Belur - Chikmagalur.
Ideal for:
Bhadra Wildlife Sanctuary is ideal for a jeep as well as boat safari. Karnataka government has its arrangements there. I recommend that you consider both kinds of safaris to have different experiences, as well as, increase your chance of animal and bird sighting.
Stay at:
We stayed at River Tern Lodge, managed by the iconic Jungle Lodge resorts, a fully owned resorts chain by Karnataka Tourism Board. You can book online in advance, and enjoy stay, inclusive of safari, buffet meals and other activities in the nature.
The rooms at the property are well spaced out, making it suitable for travelling during the pandemic. The staff takes care of hygiene and safety measures. We were greeted with a temperature check and a smile on arrival.
Also, the best part about this property is the view from the balcony. Ask for the cottage stay on the other side of the island to get the best view. You will have to walk a bit more, but through a beautiful bridge. In case you are travelling with older people or babies, stay on the side near the reception.
Things to Do Around The Property:
The property is self-sufficient in terms of satiating your travel needs with multiple options. The naturalists are well-informed making your safaris more engaging, and are a great way to learn about wildlife conservation and responsible tourism.
1. Boat Safari
The boat safari is a very different experience, and happens early in the morning or late afternoon. The boat crosses the dense forests on both sides, through the blue waters of Bhadra Dam. The sunset is quite a spectacular experience here.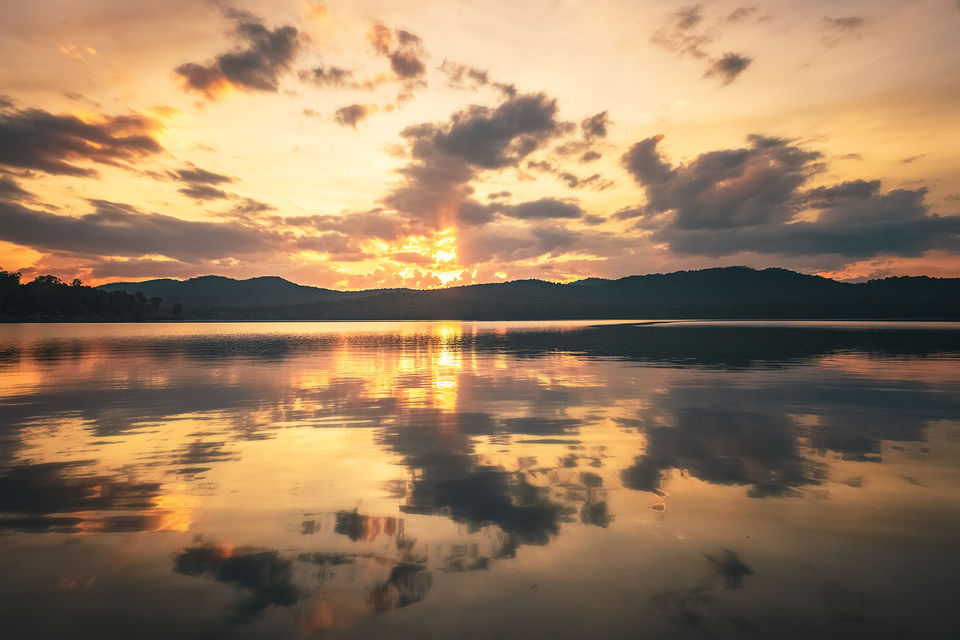 You are accompanied by a naturalist and suggested to wear a life-jacket to ensure safety. You will definitely be able to sight birds, like Cormorants, great Cormorants, Serpent Eagles and more.
If you are lucky, as we were, you will also be able to spot leopards, elephants and tigers. Don't believe me, see the proof here!
2. Jeep Safari
Jeeps are spacious, and the whole experience is fantastic. My suggestions is to go in the morning, especially during the winter months. This ensures that you get to see the God-rays, and take photos like this.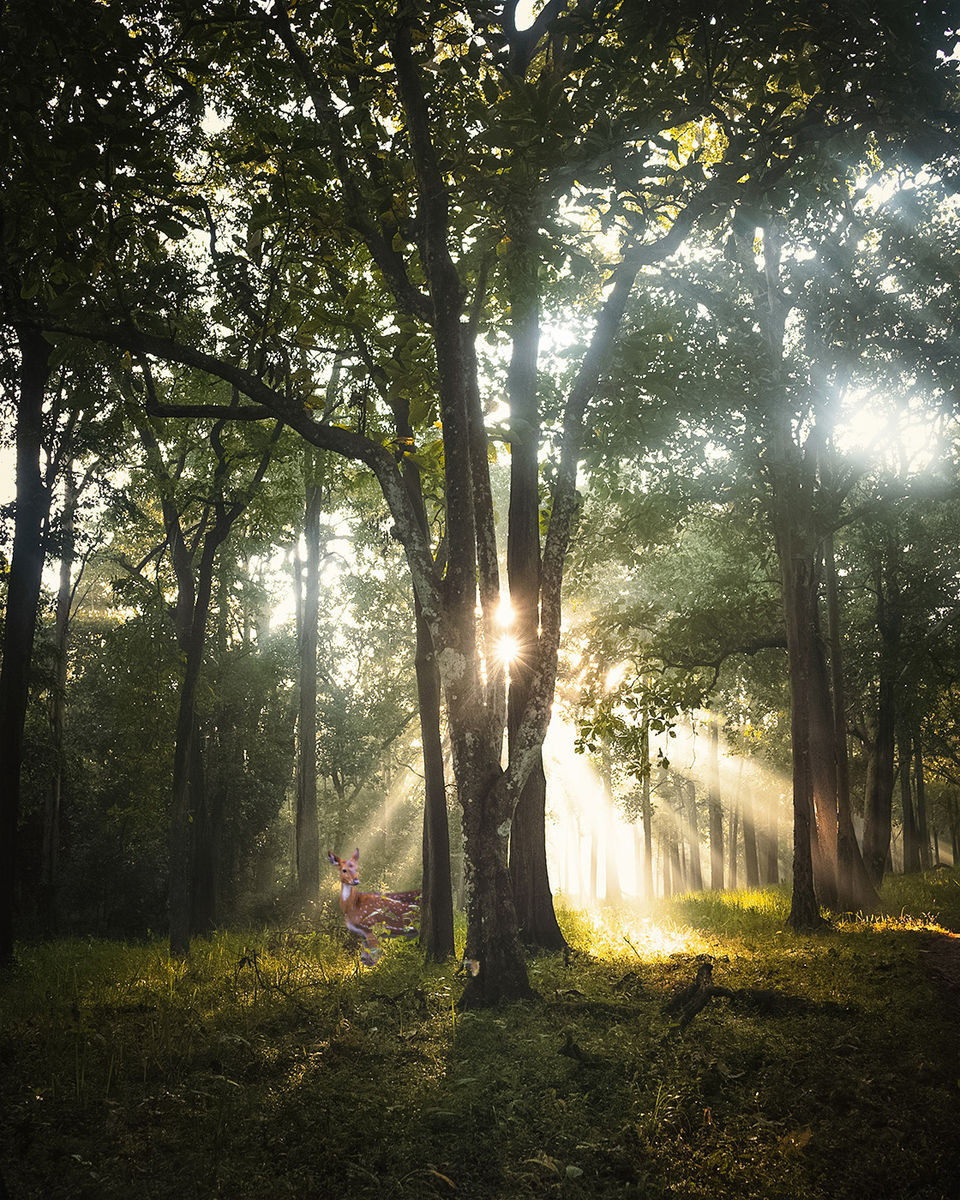 You will spot many birds and Malabar giant squirrel. We also could spot bull Gaur and Spotted deer during our tour.
3. Nature Walk around the Property: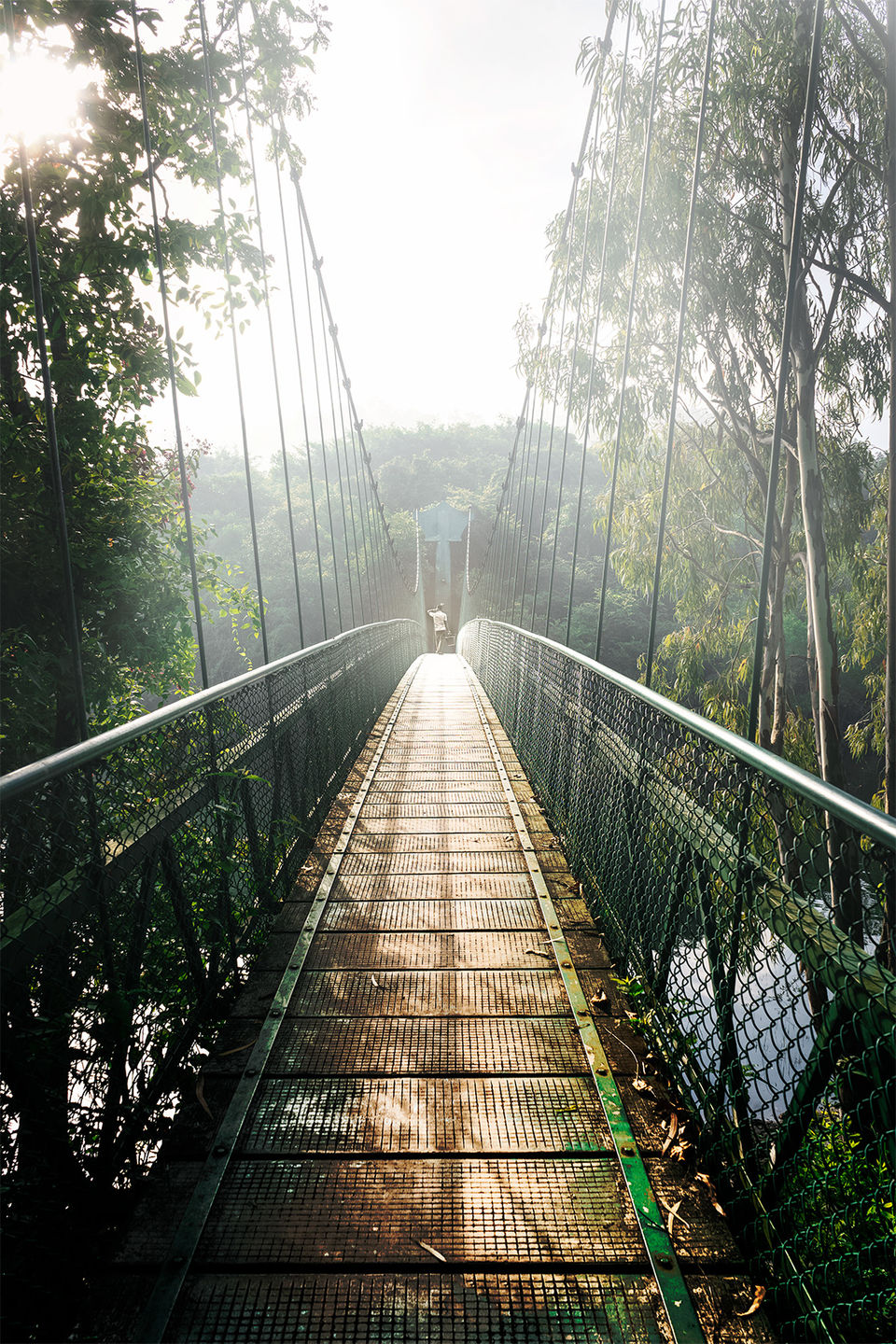 Go for a nature walk around the property post lunch or breakfast. The property is situated on two islands, and the walk with the sound of birds and cricket, is quite enchanting.
4. Kayak in the Dam
You can also kayak in the Bhadra dam. The instructor will ensure that you wear a life jacket, and stick to his instructions, to ensure that you enjoy the experience while being safe.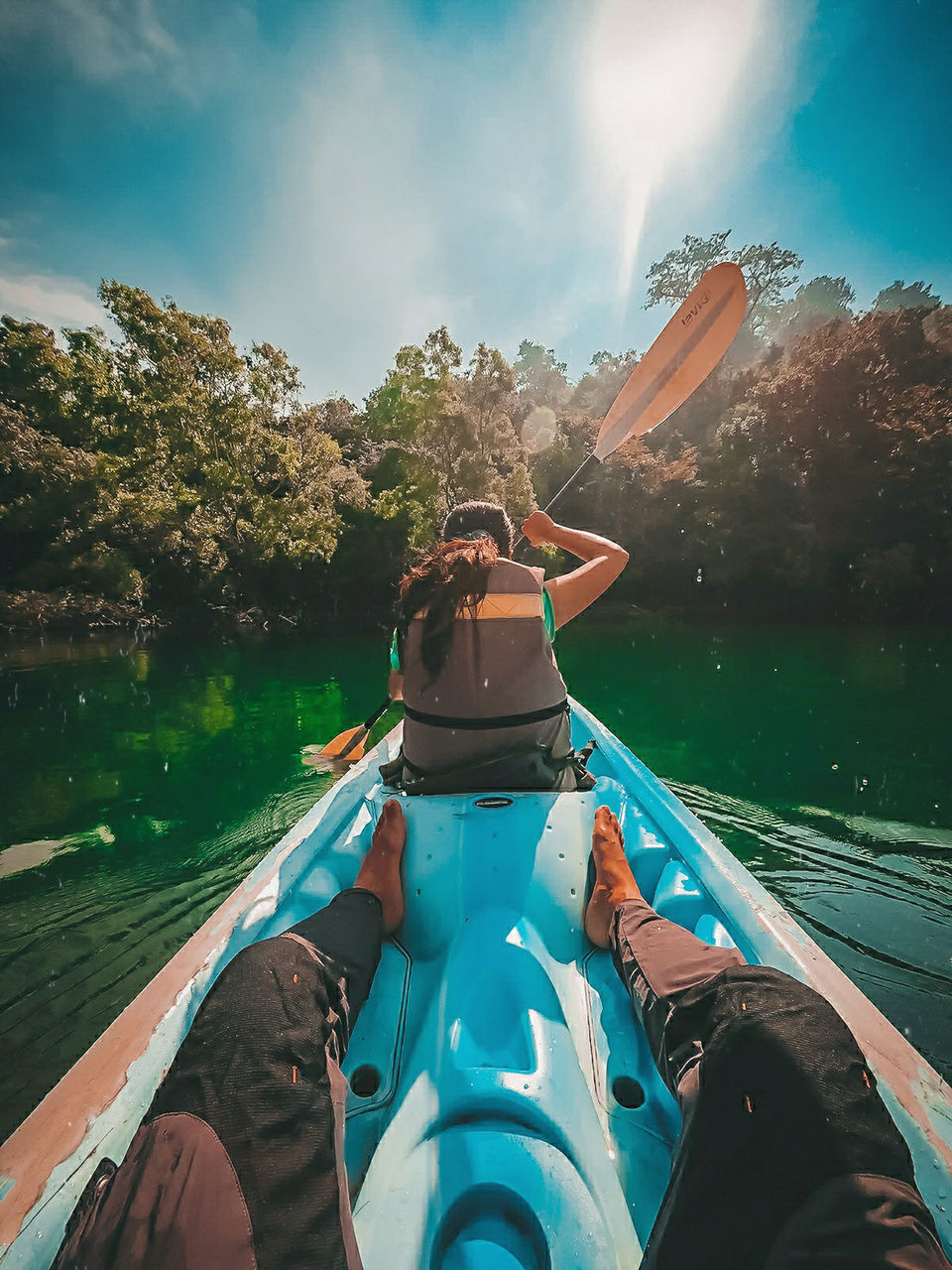 All the above activities were included in the package, and there was nothing to be paid separately, except our bottles of water.
Best time to go
While the property remains open throughout the year, winter and onset of summer are the best time to go to increase your chance of spotting animals. Kayaking also is safer in the no-monsoon season.
This was a fantastic trip that I enjoyed very much. The images that I got from this trip are to be cherished for a long time, but the overall experience will ensure that I go back there next time.
Are you a wildlife lover, or enjoy nature trips like me? Do let me know by commenting here.
You can find my journey about offbeat travel across the world and in India, and a lot of travel tips like this on my Instagram here. I am active on my social media, do follow me there and let's travel together.
You can also find travel and photography stories on my new youtube channel here.