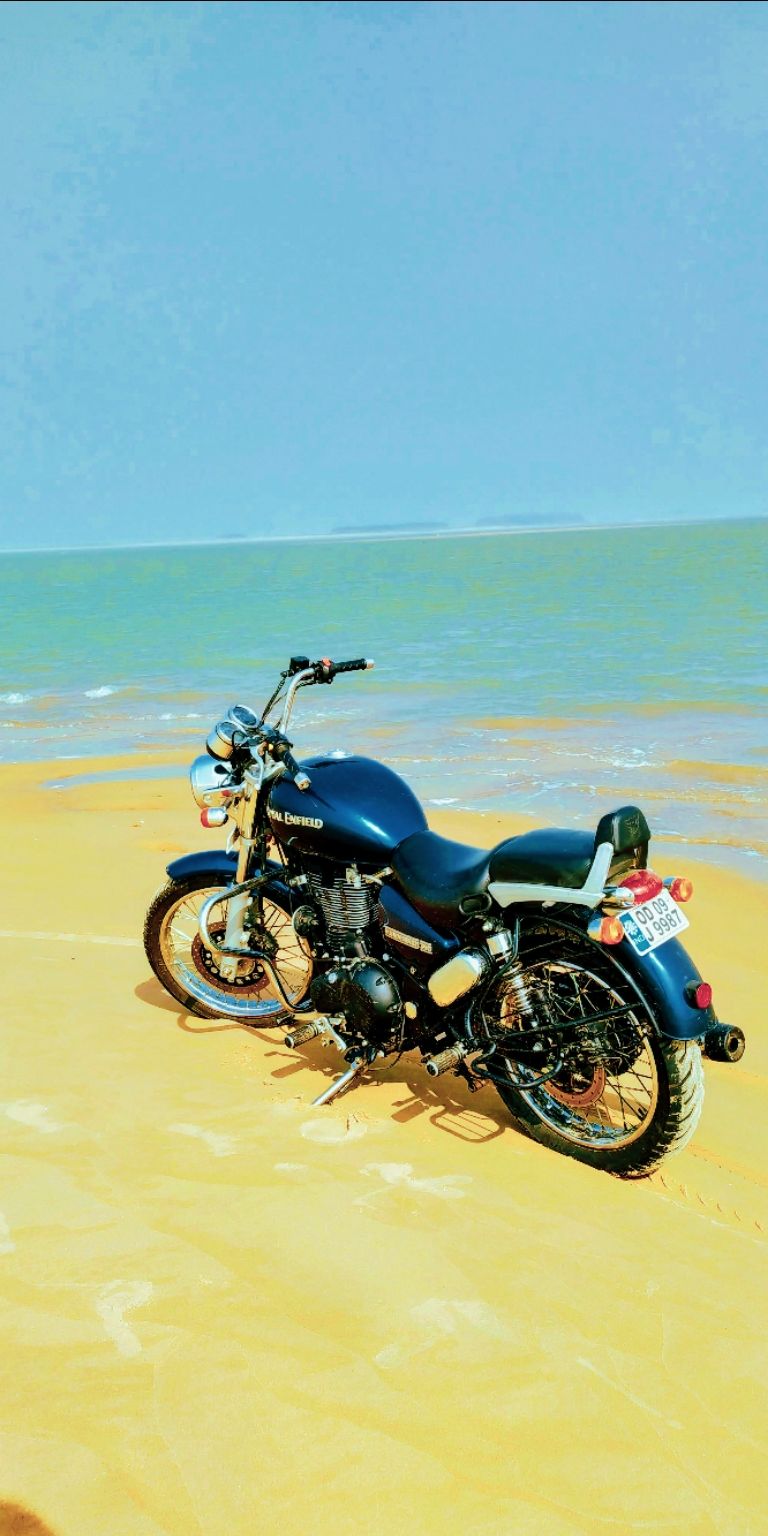 Be prepared. There may be a chance, you will be the only guest at the entire beach. And that's what the best part. It gives you a feel of having a massive serene private beach.When I went there, I found only a single Italian couple, whom along with we cherished the solitary beach.
The Eco tourism guesthouse at Habalikhati Beach,  should be preferably booked in advance. As its a cottage which is being managed by the Odisha govt at a place which is immensely beautiful and where there is no concrete access. They ensure the guests showing up there, should have a sure shot amazing experience as they reach here after a lot of hurdles.
I stayed there for one night and two days. Food was included in the booking package for three times a day. They have all cottages for double, triple and group occupancies right on the beach. They provide facilities of arranging delicious sea food, Forrest tour, bike ride on the beach and also beach bonfire at night.
If you start riding a bike on the Habalikhati Beach and drive along side for 15kms, there comes an end point which is surrounded by sea from three sides. In opposite you can see the Abdul Kalam Island at farsight.
Basking sun at your balcony you can spot a swarm of Dolphins playing just in front of you at the sea. Riding a bike on this beach is such a bliss.
Sadly they say, every year the cottage has to renovate. This is due to the Global Warming. Every year, the frontal side of cottage gets destroyed by high tides.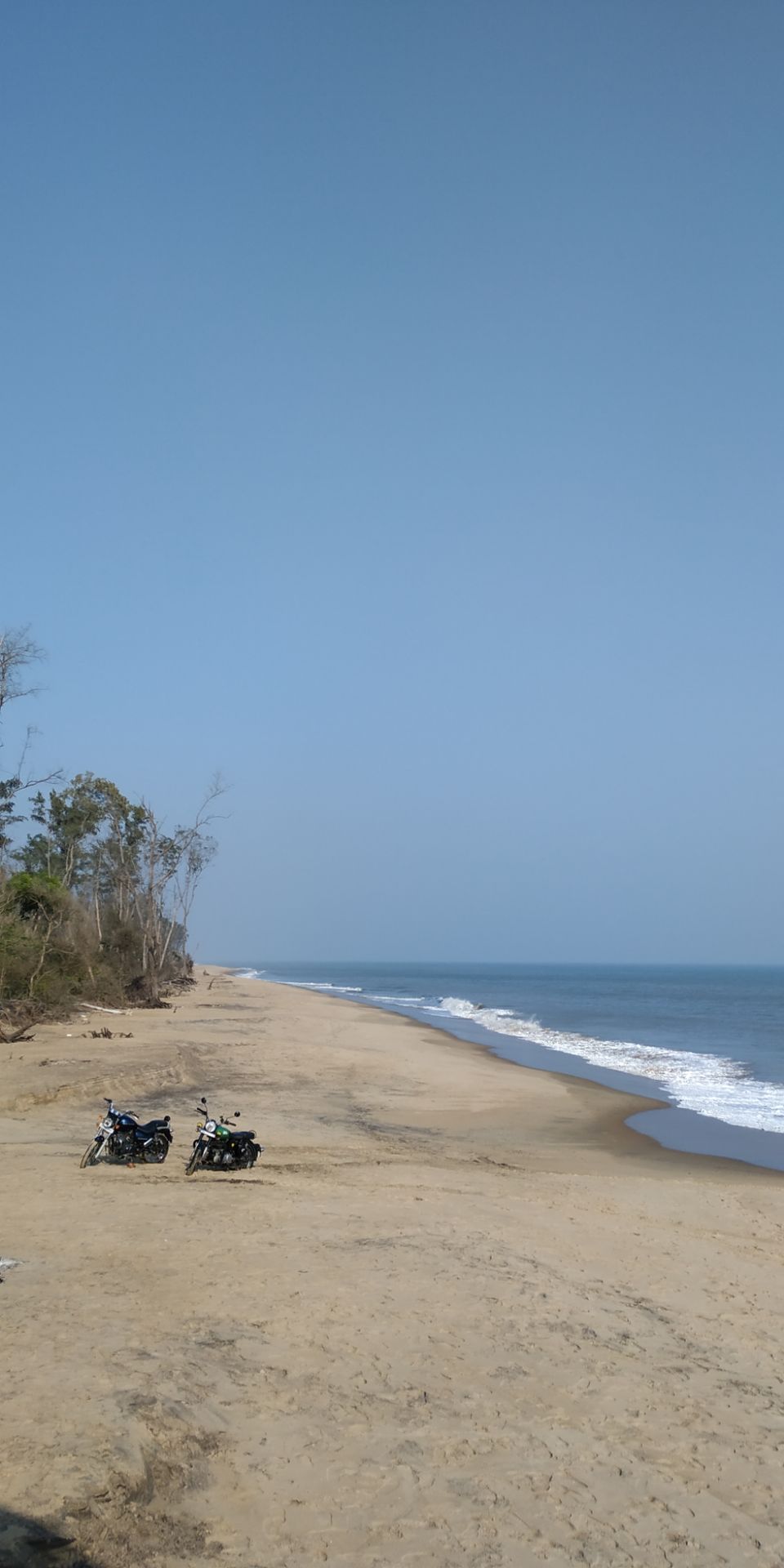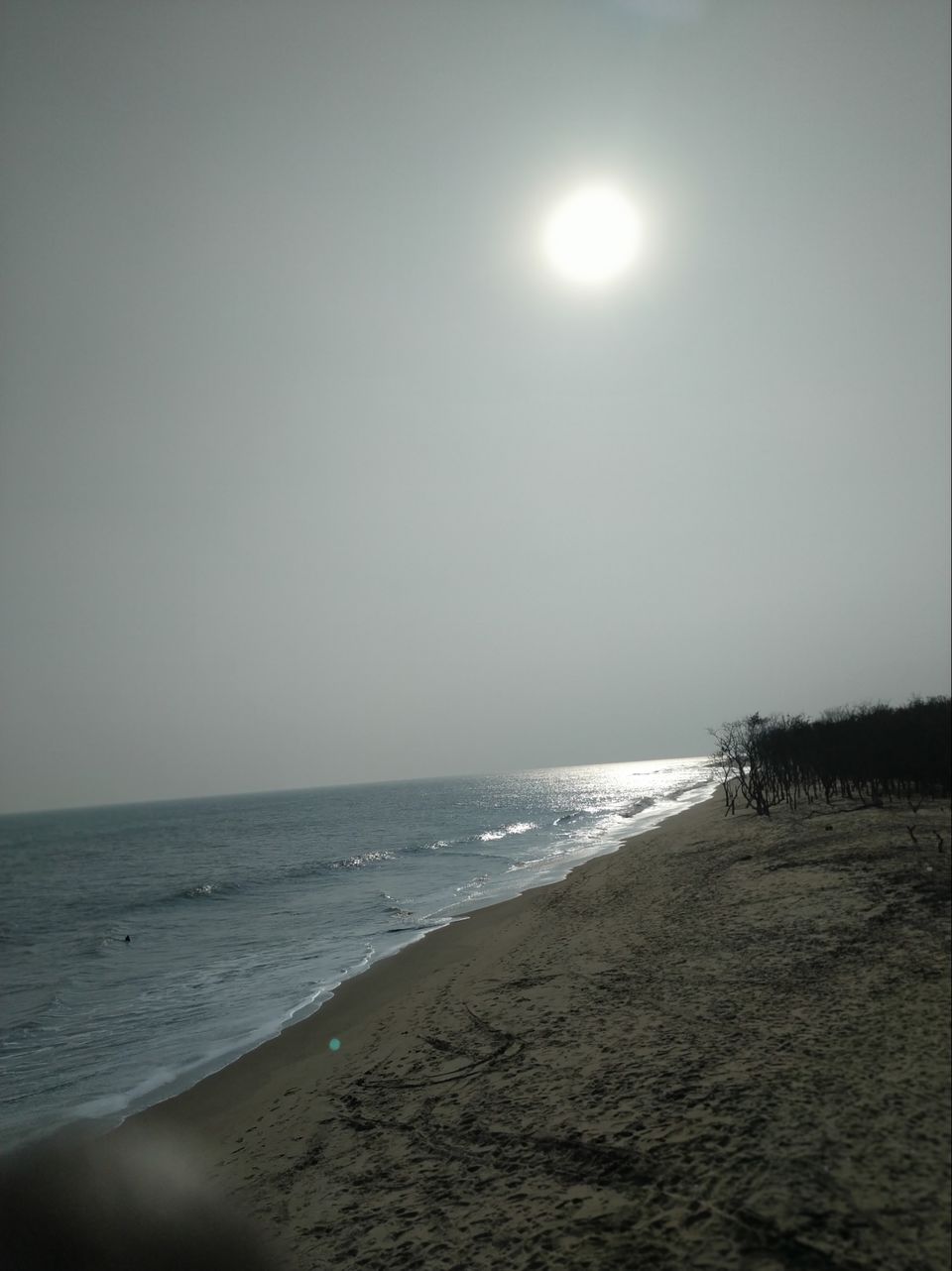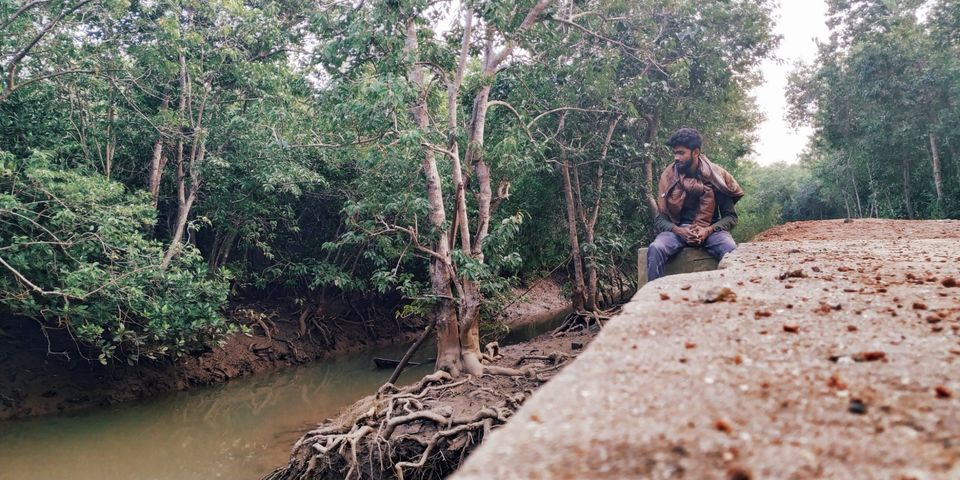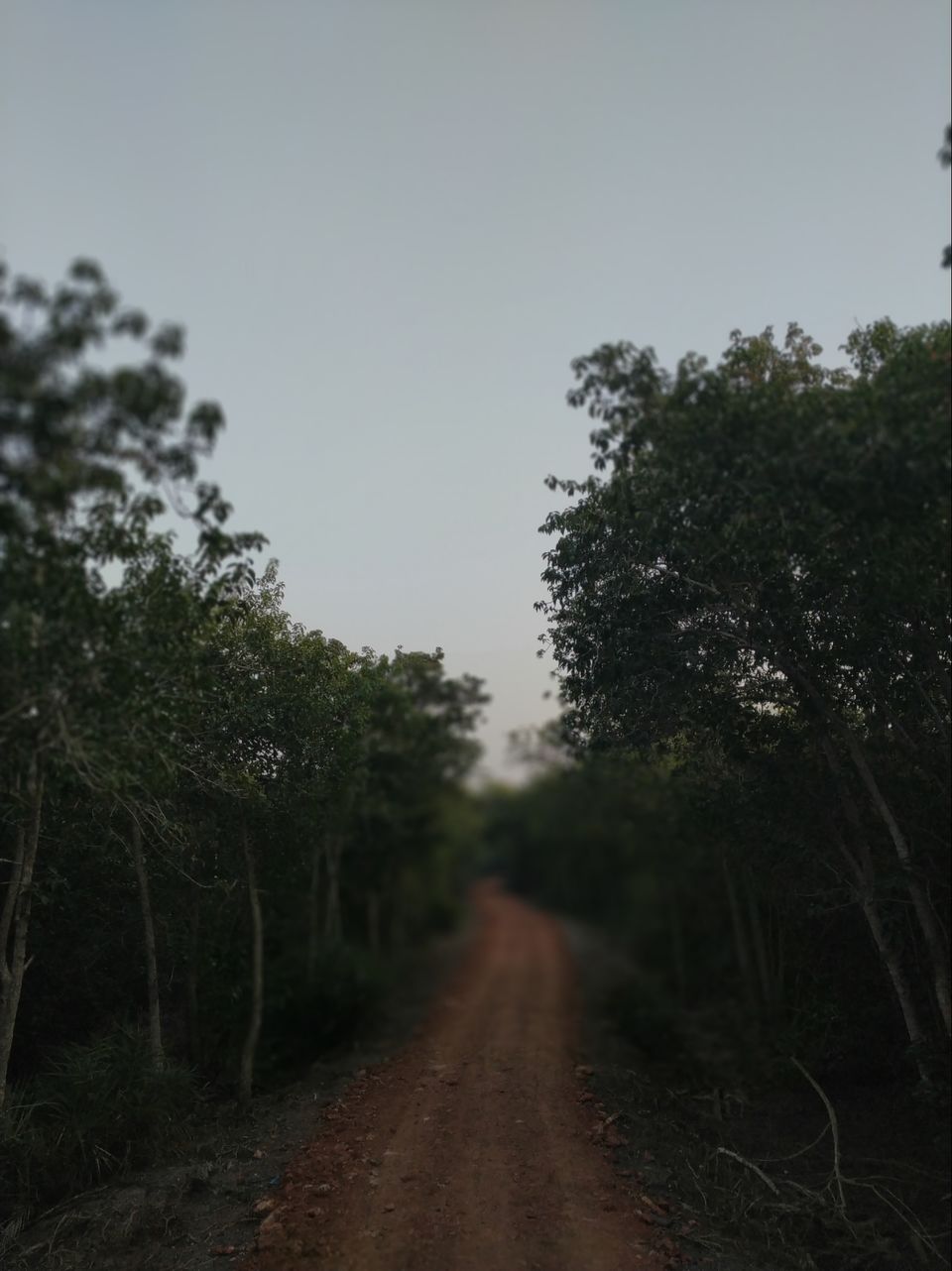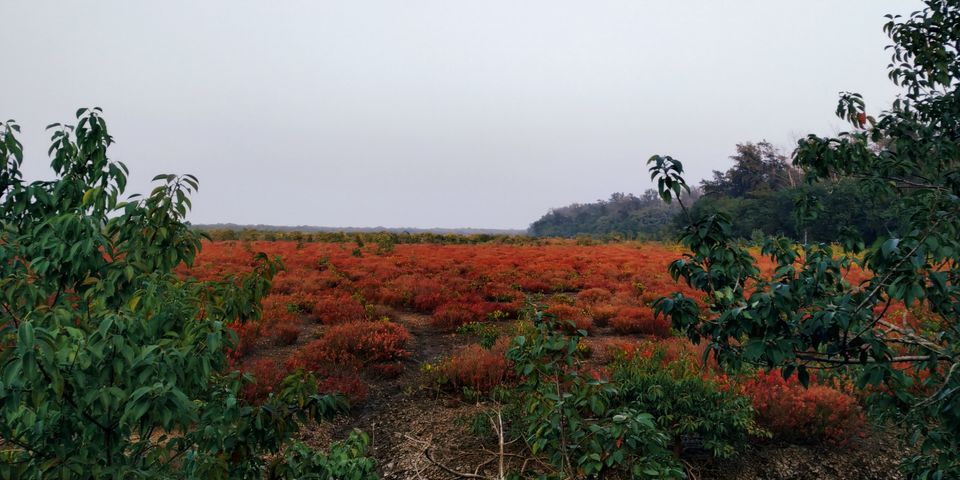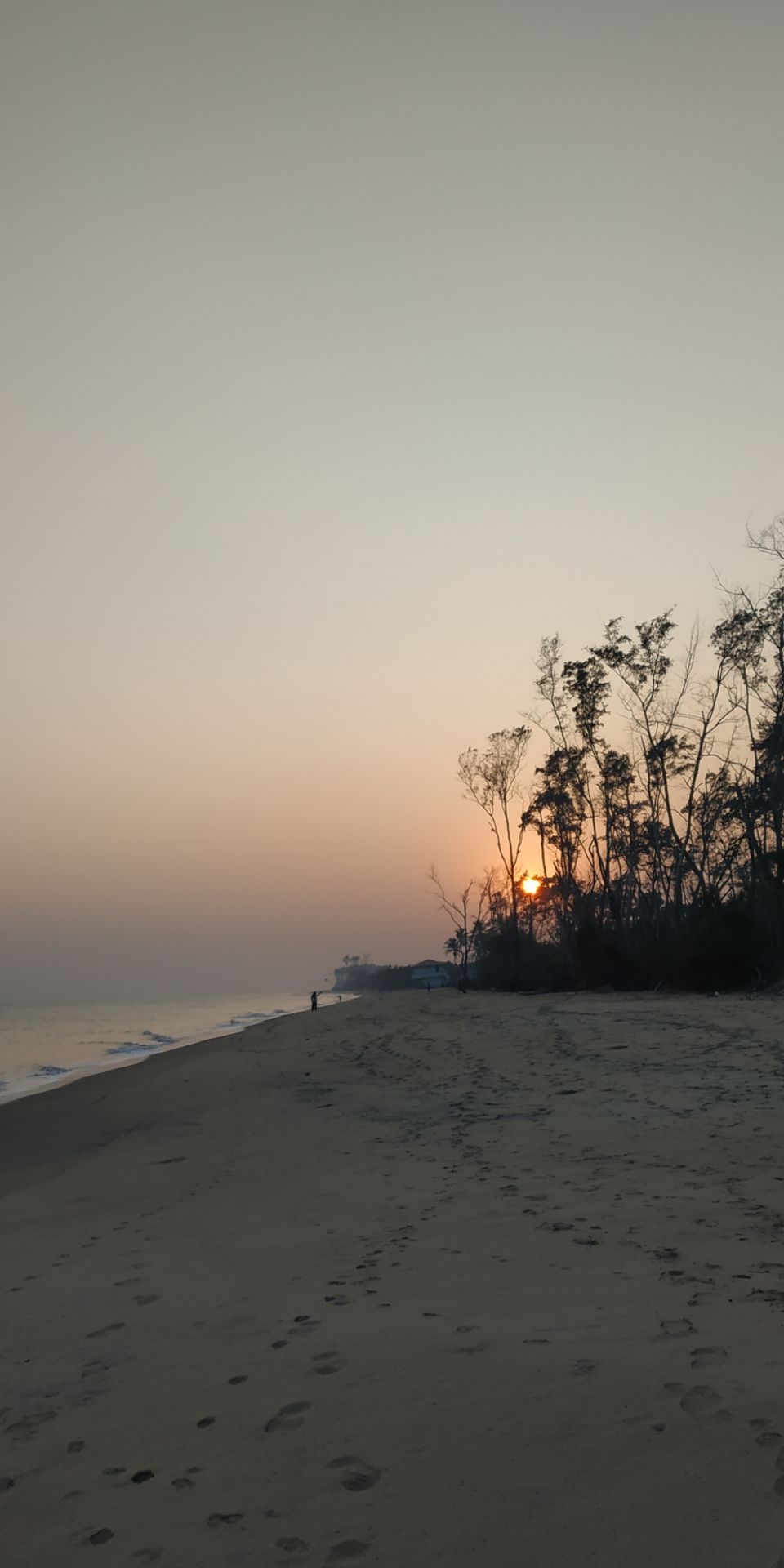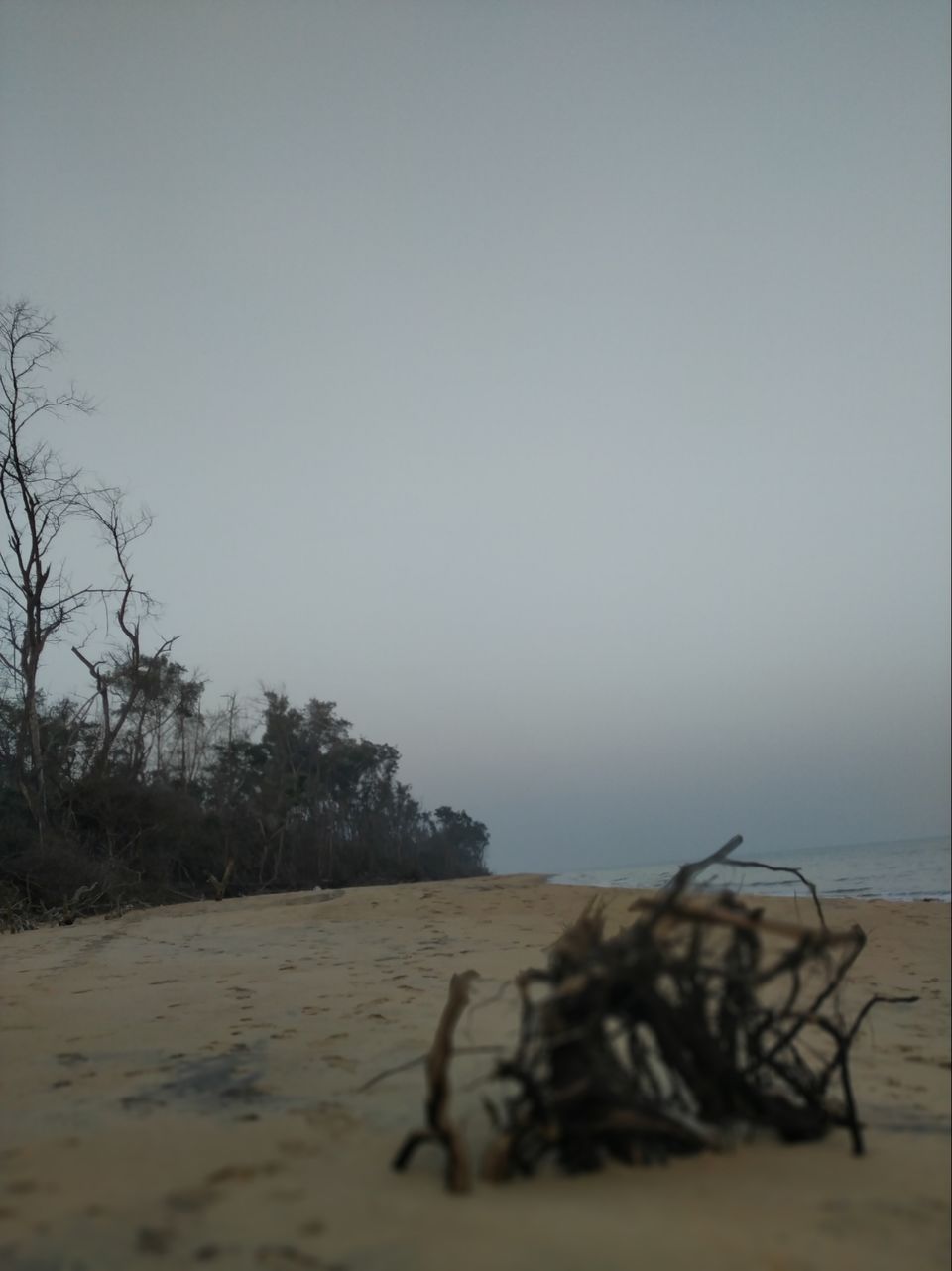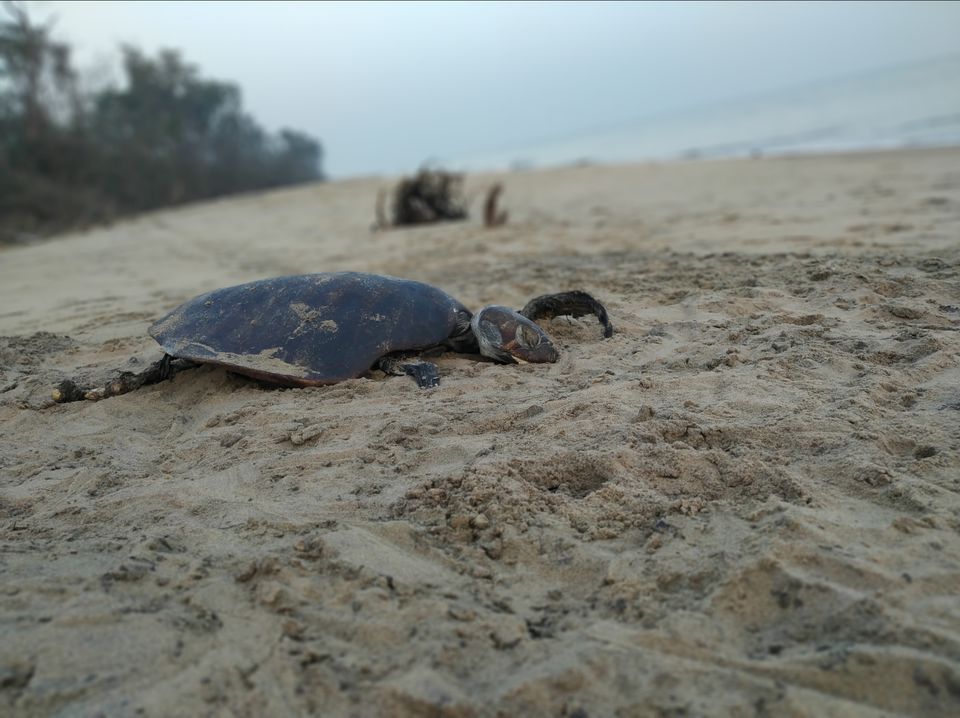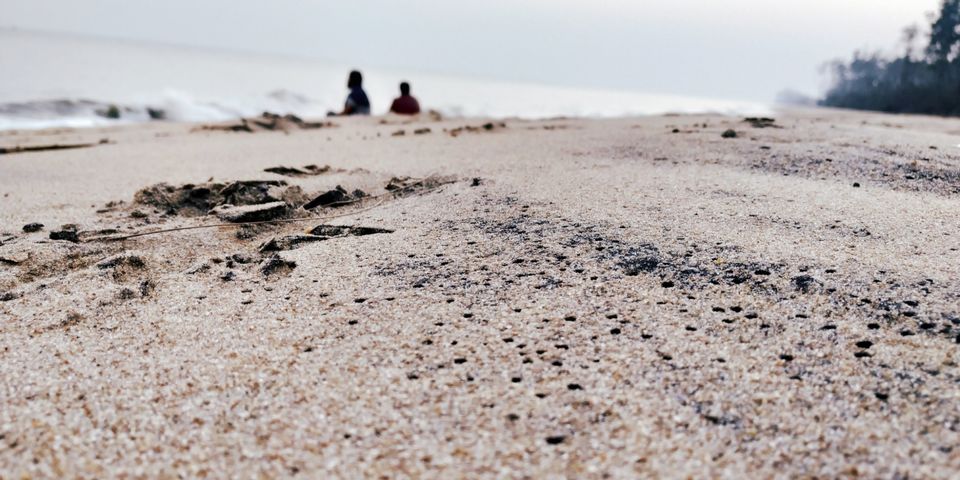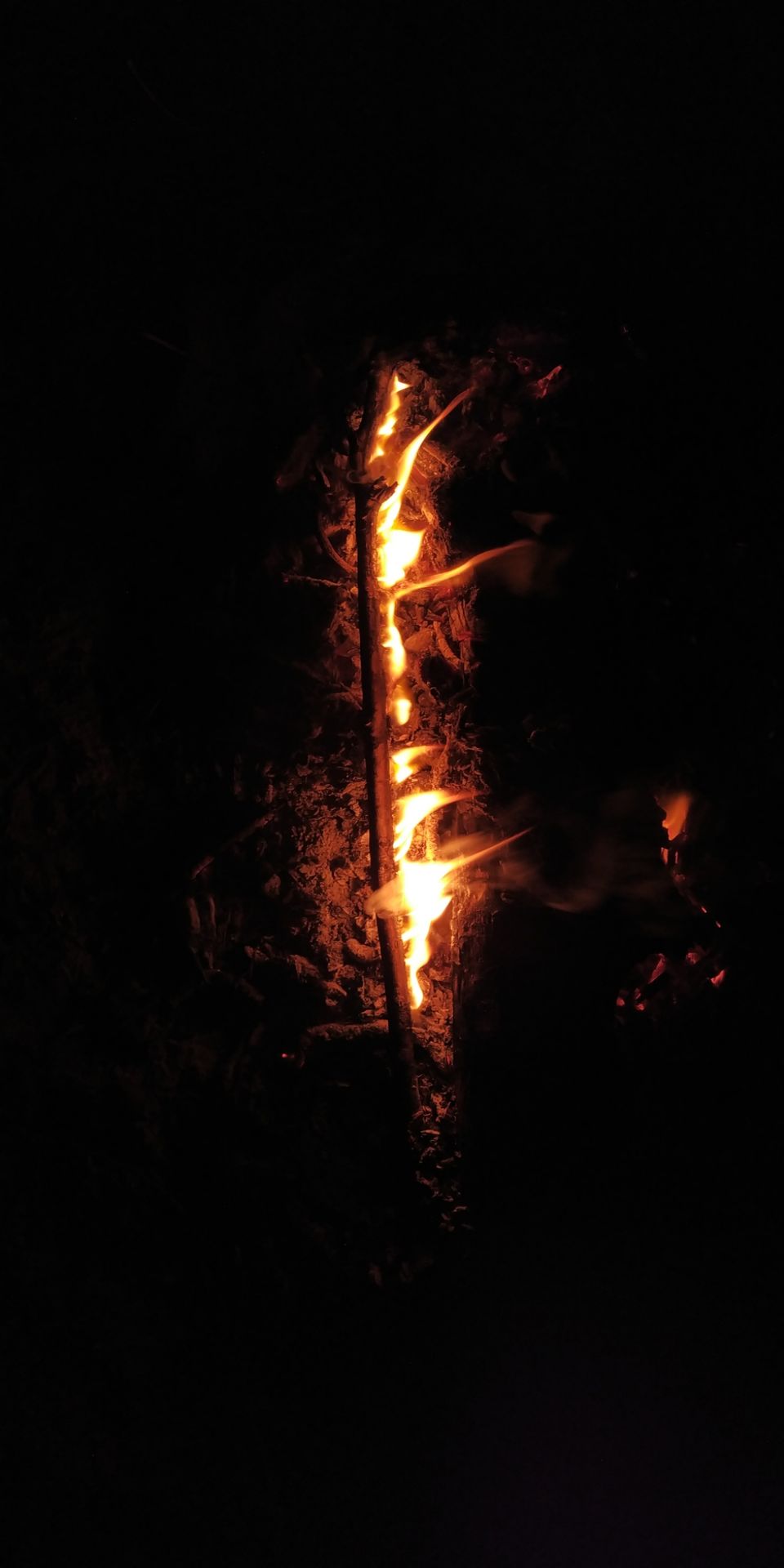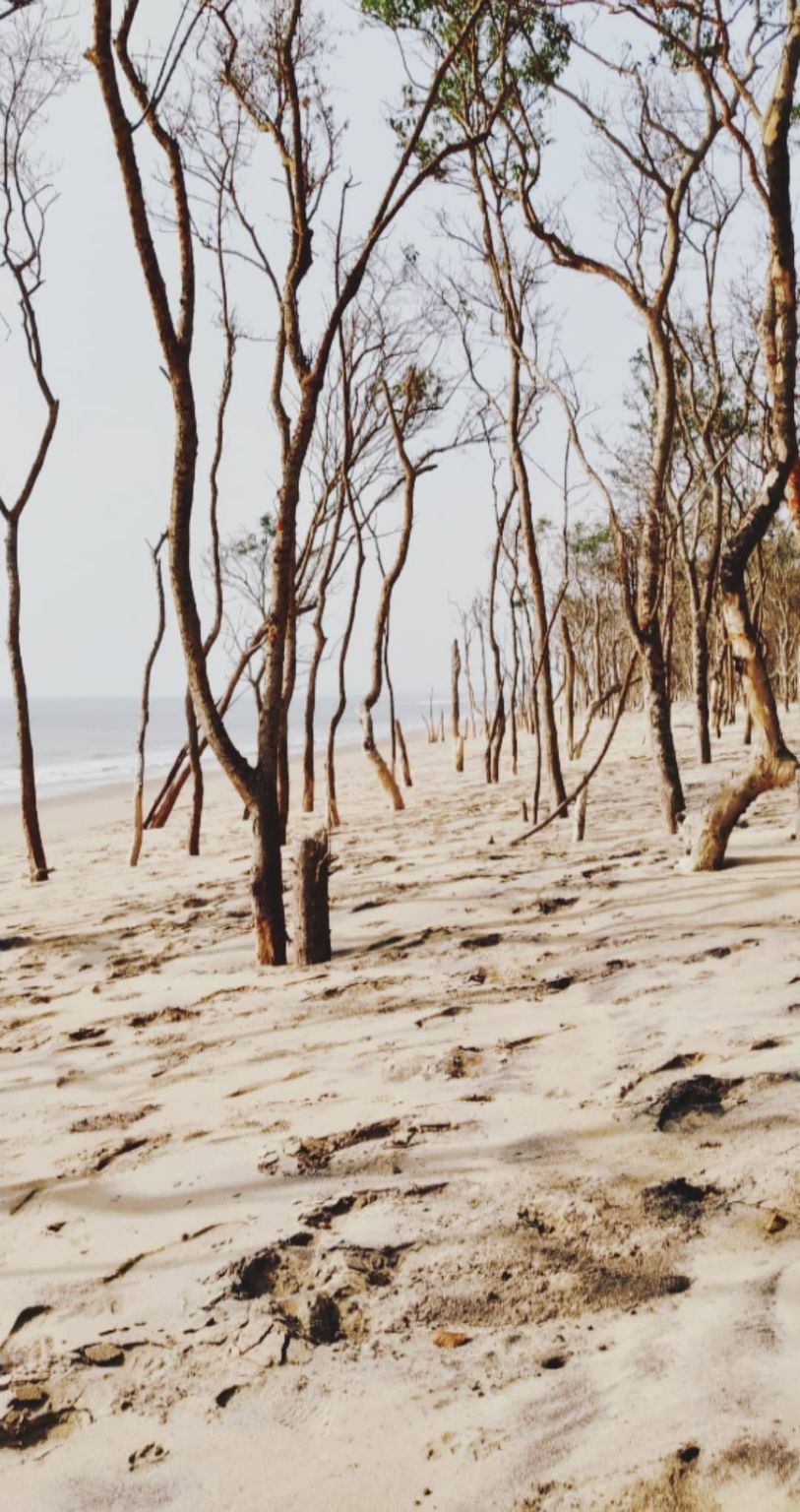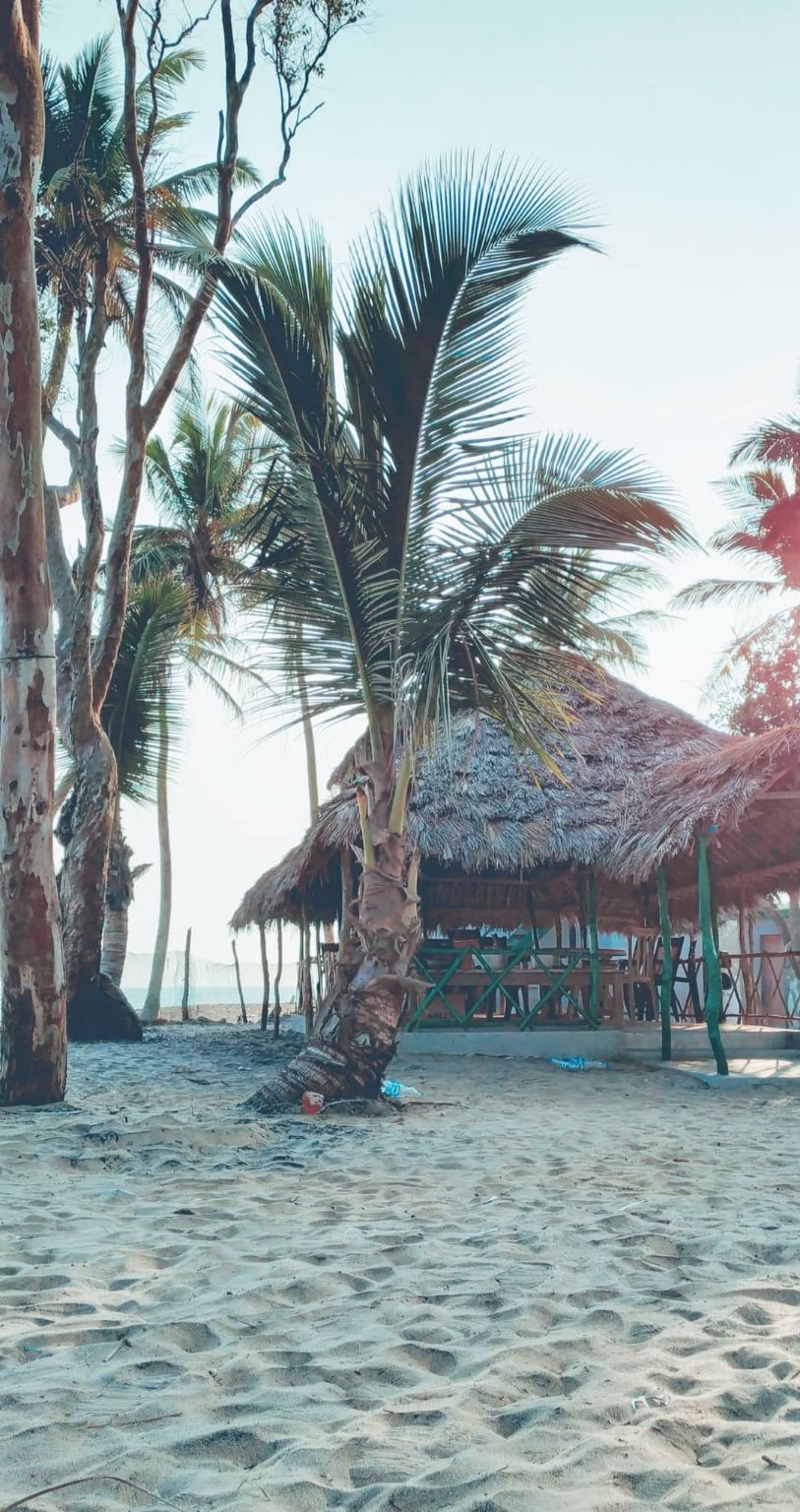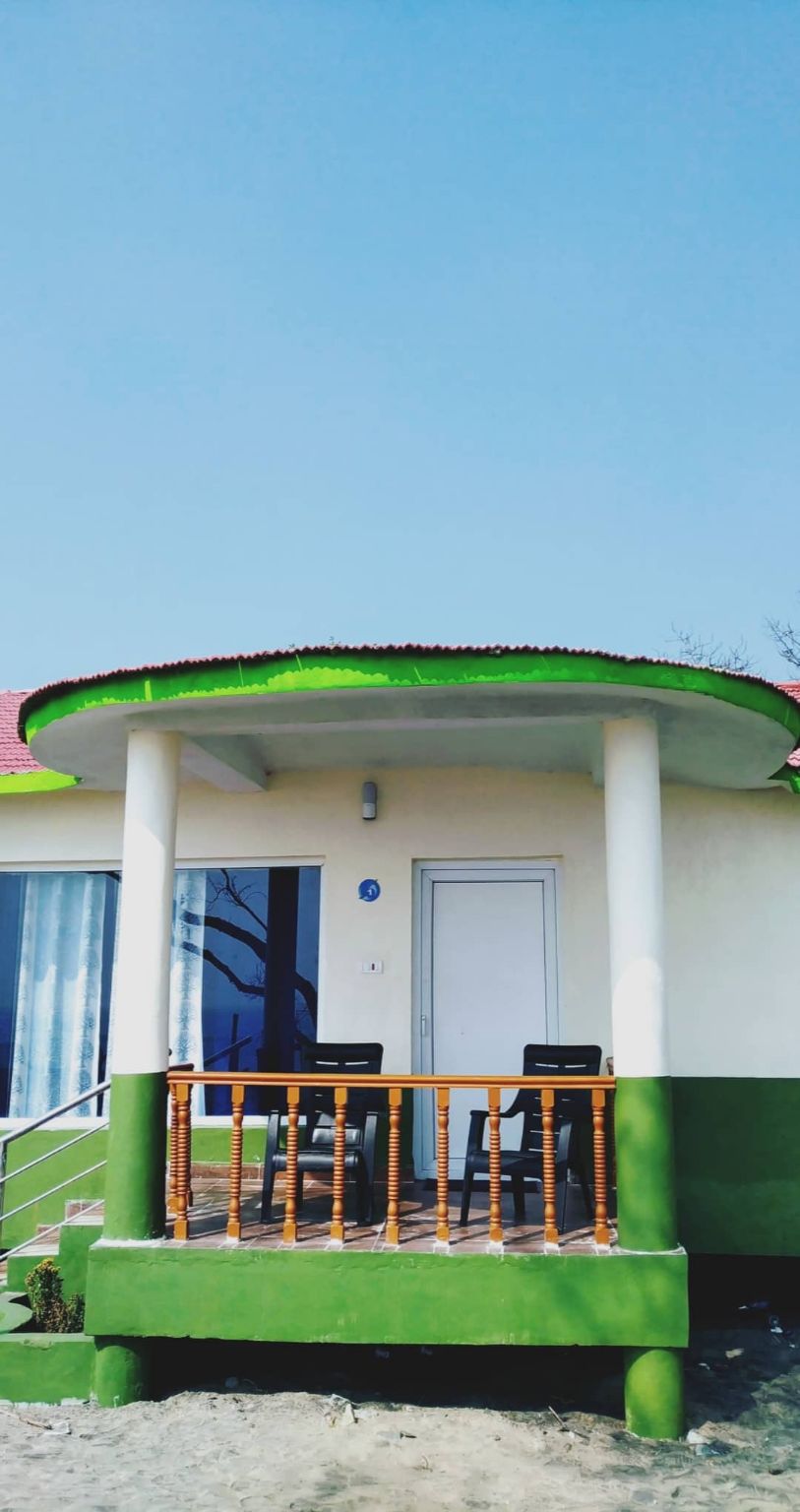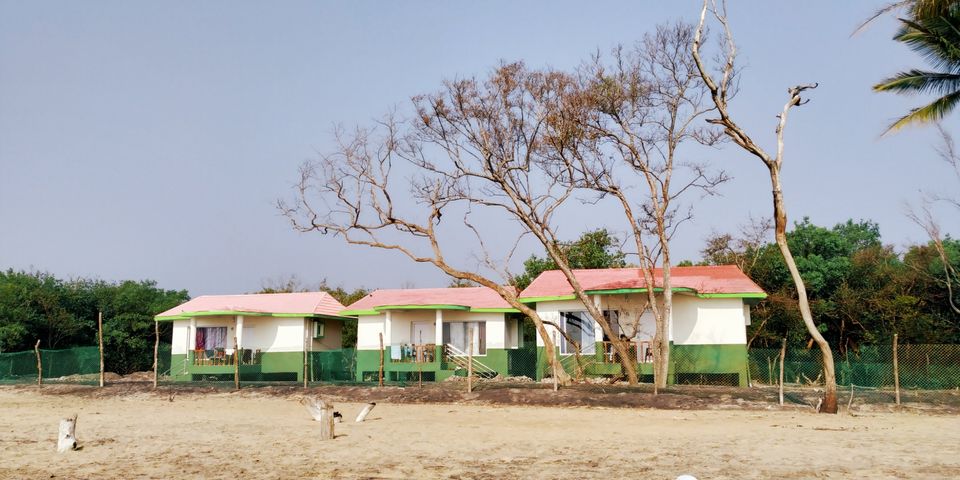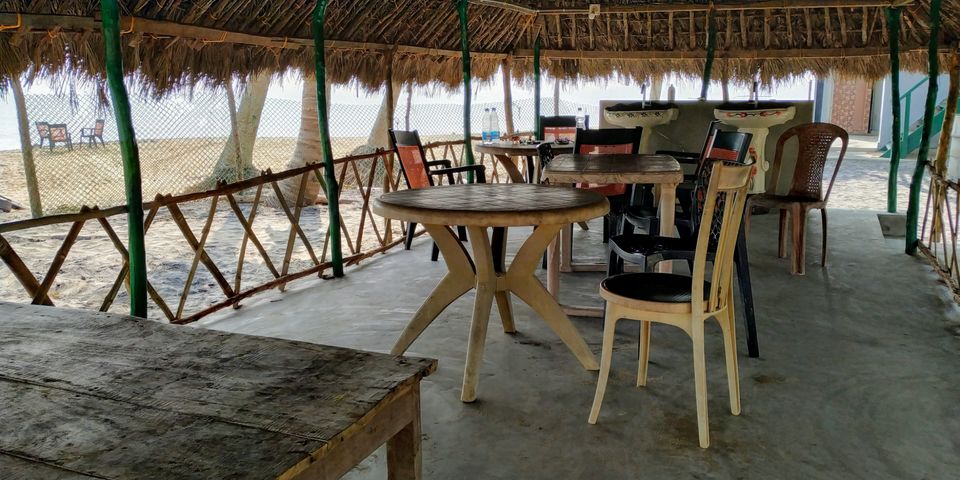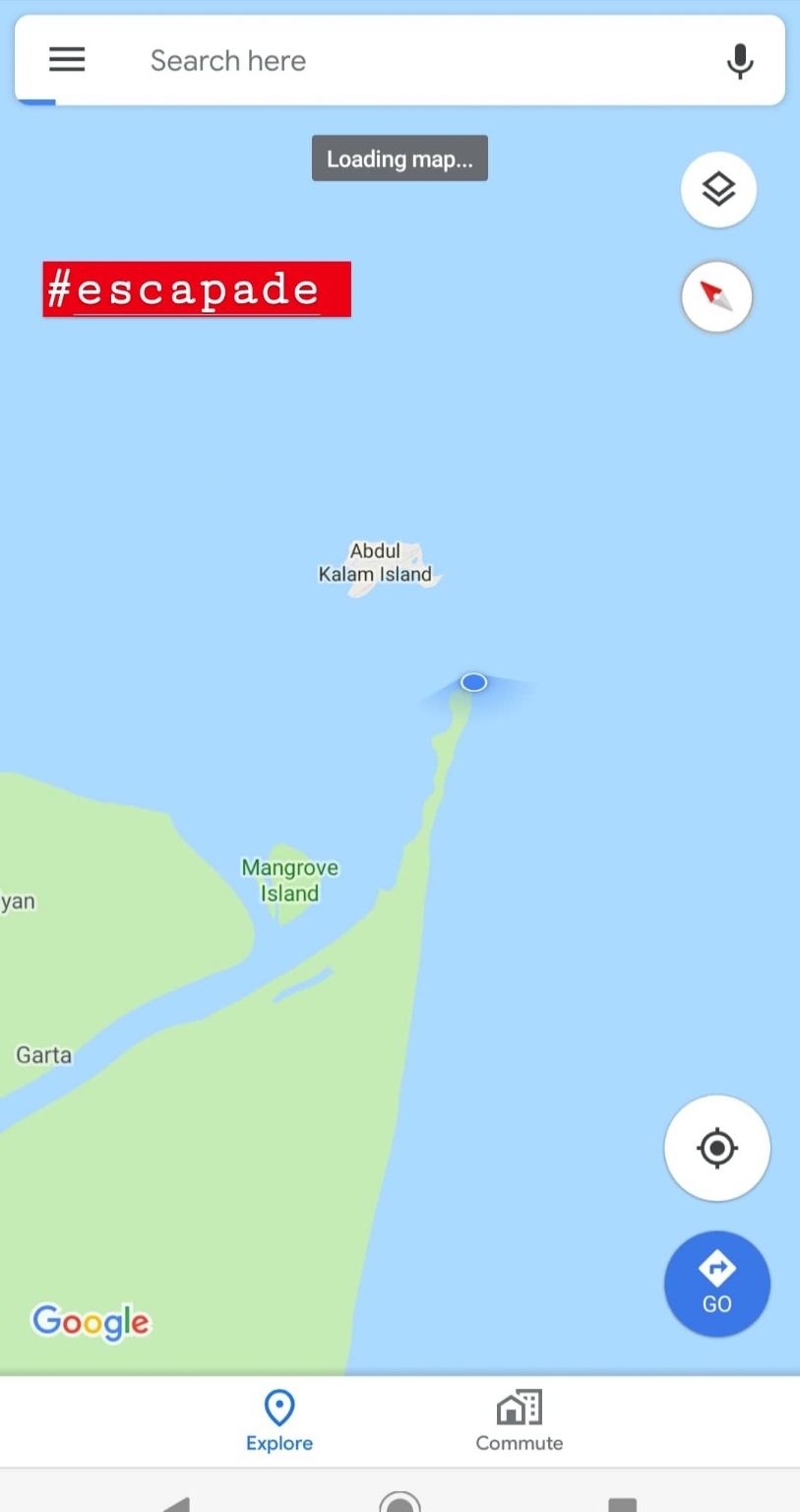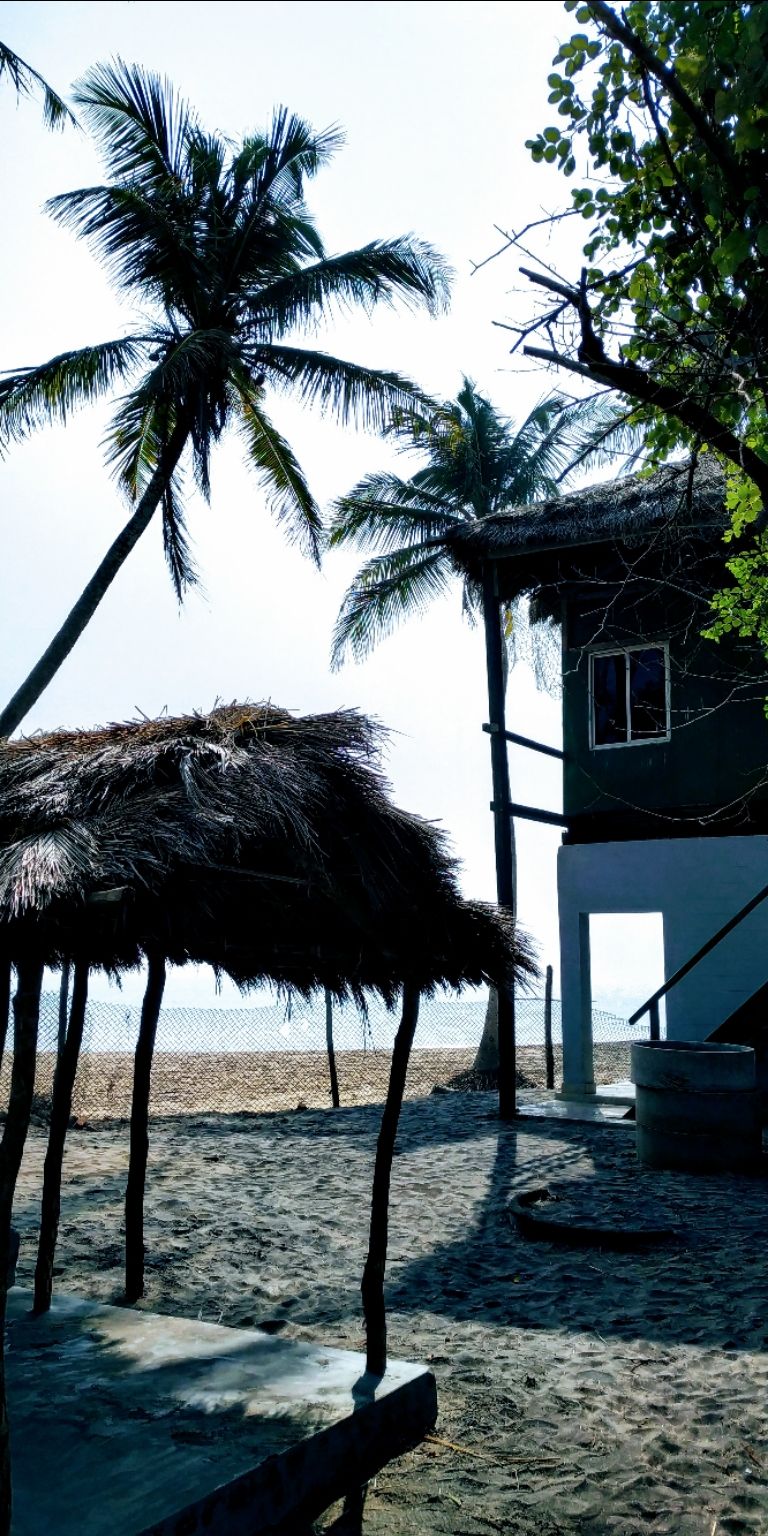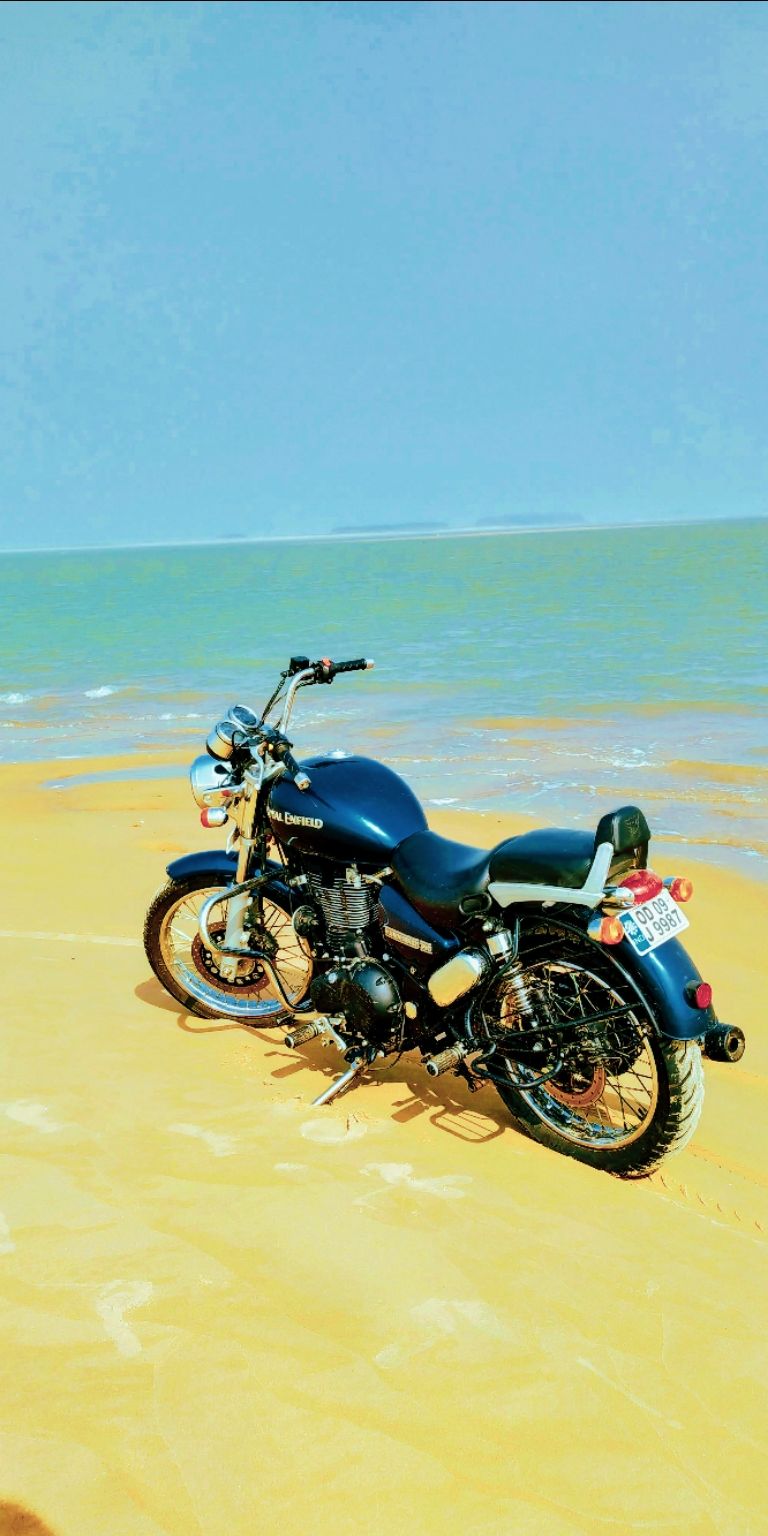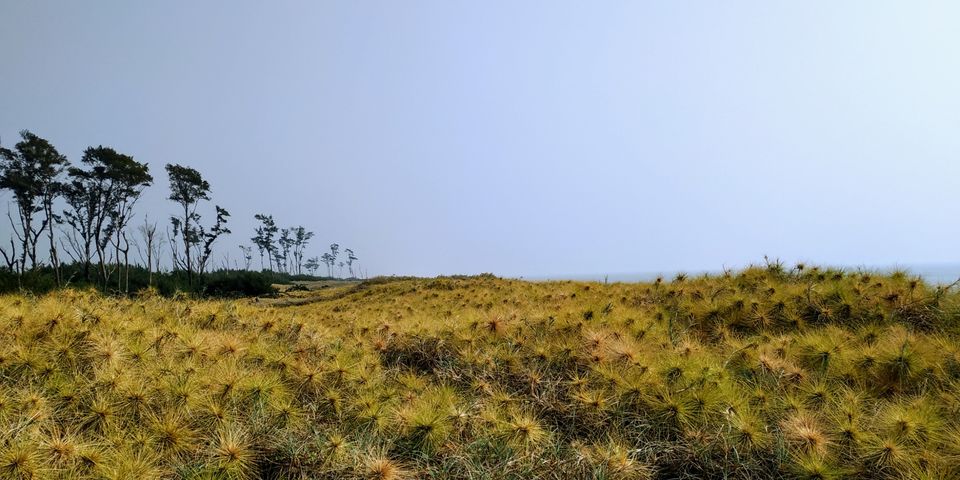 If you plan via Cuttack:-
*Cuttack- Pattamundai- Rajnagar- Okilapala Jetty- Satabhaya Beach (by road)
Through this route, you will need to cross just one creek before getting to Satabhaya beach. The road connects till the last creek. Then again you need to take the same route to reach Satabhaya and hence forward.
Now if you want to avoid all these hurdles, and would like to opt for a convenient mode, then simply hire a private boat. But yeah, luxury comes with a price. Hiring a private boat is expensive. As the boat will be on rent, for all the time you spend in Habalikhati. Even if you go for a single night stay, the boat would be hired for two days. They need to take you there, and bring you back to the land. You will travel through the creeks of Mangroves. Boats are available on rent from almost all the jetties around. The charges for the rent depends on the season, number of tourists visiting at that season and also as per the Monopoly rates of the boat owner. When I enquired from Rajnagar- Jetty for the boat they quoted me around INR 15,000 for two days to Habalikhati. They said it is a 3 hours boat journey through creeks from Jayanagar.
Cottage Room/Charges at Habalikhati:- (per day)
Double Bedded- Habli Bhawan : INR 1500
Double Bedded- Tent : INR 2000
Four Bedded - Habli Bhawan : INR 4000
Four Bedded - Type 2 : INR 3500
Double Bedded- Dolphin House : INR 3500
*all Non AC rooms
Booking website :- www.ecotourodisha.com
IMPORTANT INFORMATION:-
Bhitarkanika Entry Permit Charge- INR 40 per person.
Nearest Airport- Bhubaneswar (172kms)
Nearest Railways- Bhadrak or Cuttack
Jetties accessible for going through boat- Chandabali Jetty, Jayanagar Jetty, Gupti Jetty.
Nearest ATM- Gupti (inside island)
Vehicle accesible- 2 Wheeler
Best time to Visit- September to March
ATTRACTIONS:-
Crocodiles/ Dolphins/ Spotted Deer/ Wild Boar/ Turtles/ Pneumatophores/ Migratory Birds etc.
ACTIVITIES:-
-Boating/ Birdwatching/ Trekking/ Dolphin watching/ Star gazing/ Photography/ Eco tours/ Bike ride on Beach.
Where to Score :- In Pattamundai, which is the last developed township, before entering Bhitarkanika, try finding the Shiva Temple.
Dangamal and Gupti Nature Camps are also in options for accommodating near by. Both are located inside Bhitarkanika with luxurious accommodations. World's largest congregations of Salt Water Crocodiles are seen in the creeks.
Away from the hustle of city, located within the isolation of mangroves, with the Bottle Nose and Irawady Dolphins awaiting, is worth the watch of a lifetime.
Goa is too mainstream, think once about the Eastern shores. I bet, you won't regret.
Dolphins, Olive Ridley turtles, a bike ride on the beach, inhabited islands, solitary beach stays, beach bonfire, quality marijuana and no doubt the massive mangroves ... this is how my 31st night was.
New year was around, and I had to finalize a destination to end the year with an amazing note. Have not even unpacked yet my bags after my last trip to the mountains, Nepal. So this time thought of giving a beach side treat to myself. No doubt, Goa comes in as the ultimate party destination during the new year Eve. But I wanted something serene, something peaceful and something worth the bliss this time. This New Year I wanted my solitude. I just wanted to give myself an ample time. I wanted a trip with myself.
So I ditched Goa and went here. Odisha, the soul of Incredible India. The land with meticulous mysteries. A place, which is definitely going to surprise you every other day, with it's totally unexpected offerings. Be it the culture, food or nature, it's a sure thing, it's impressive.
I heard, there is one such beach inside the restricted area of Bhitarkanika National Park. The land ends, the kingdom of mangroves and crocodiles starts, which takes you to an untouched beach after crossing it; Habalikhati.
Bhitarkanika Wildlife Sanctuary and National Park is known as the "Mini- Amazon" of India. Lying on the coast of Bay of Bengal, it is the second largest Mangroves ecosystem of India after Sundarbans.
Habalikhati is a beautiful place in Bhitarkanika National Forest. A beach with zero public. Untold and Untouched.
To reach there, one has to drive through the wet sand of beach else hire a private boat.
I wanted to experience both the ways. So this is how I went ahead:-
There are two getaways for the destination
1. Bhadrak
2. Cuttack
If you choose Bhadrak, the pathway layout as follows:-
*Bhadrak- Chandbali- Gokarneswar- Jayanagar Jetty (by road)
The land ends at Jayanagar Jetty, after which you need to proceed inside by crossing creeks via public boats.
Now to reach Habalikhati, you need to cross 3 such creeks through public boats. After which you reach Satabhaya Beach. You drive through the beach around 7kms to reach Habalikhati Beach.
NOTE: Only possible with two wheeler. As it's impossible to cross your car through creeks in small boats.
*Jayanagar Jetty
You cross the creek here and reach Dangmala island. Now drive through the island till Gupti.
* Gupti Jetty
Once you cross through Gupti Jetty. You need to take the enter permit from the DFO office at Gupti. You can also take the permit online if you booked the cottage at Habalikhati.
Now proceed towards, Okilapala.
*Okilapala
This is the final and most narrow creek. Crossing this, you will head towards the Satabhaya Beach through a barren salt deposited land. Around 20kms
*Satabhaya Beach
Once you reach here, you need to check out with the tides. Mostly the tides are low during the early morning, when you can drive through the beach. You need to drive almost 6-7kms through the beach to reach the destination.
I reached Jayanagar Jetty by late evening, which is why I did not opt for proceeding ahead, as I knew I needed to be at Satabhaya beach during early hours to be able to cross it. So I opted to stay at one of the forest guesthouse at Jayanagar Jetty itself for the night. This is a river side cottage, giving rooms with a view. It's cheap and scenic.