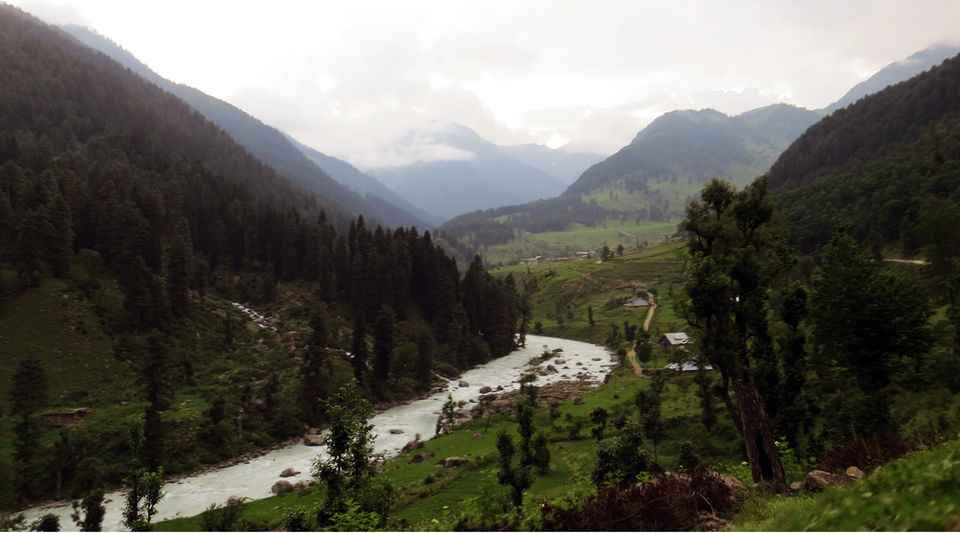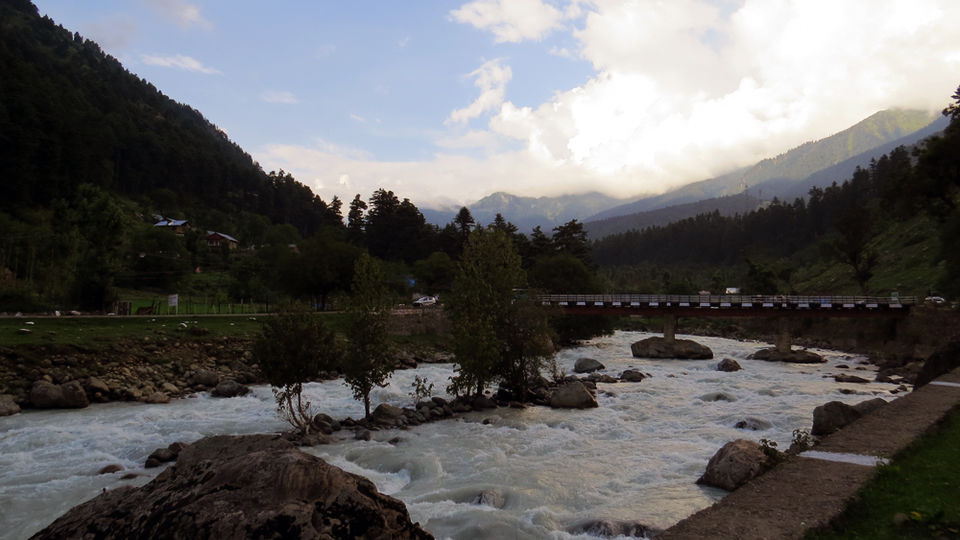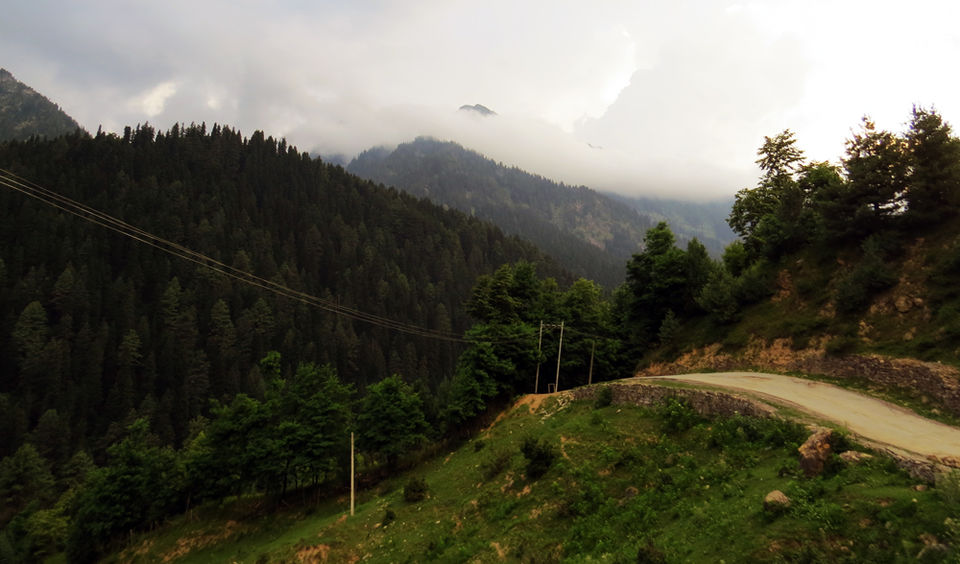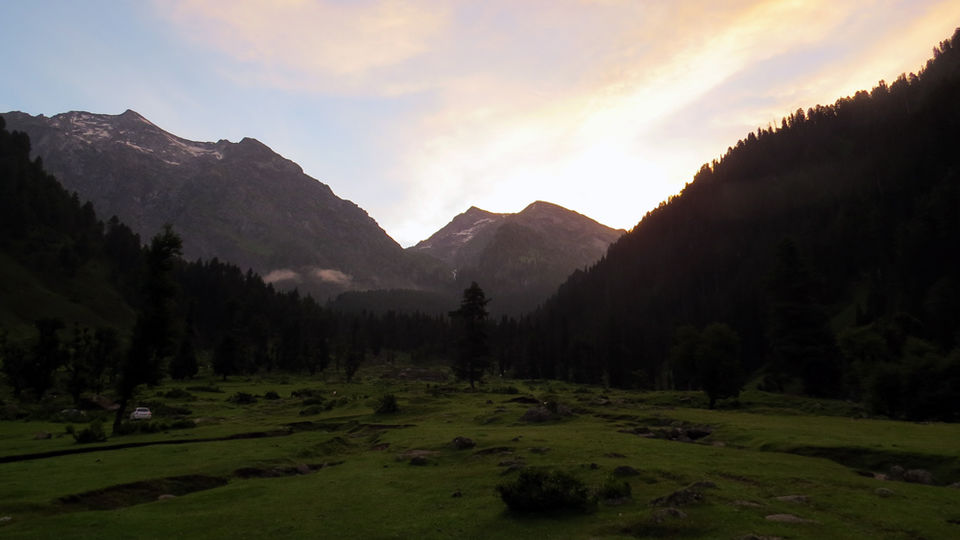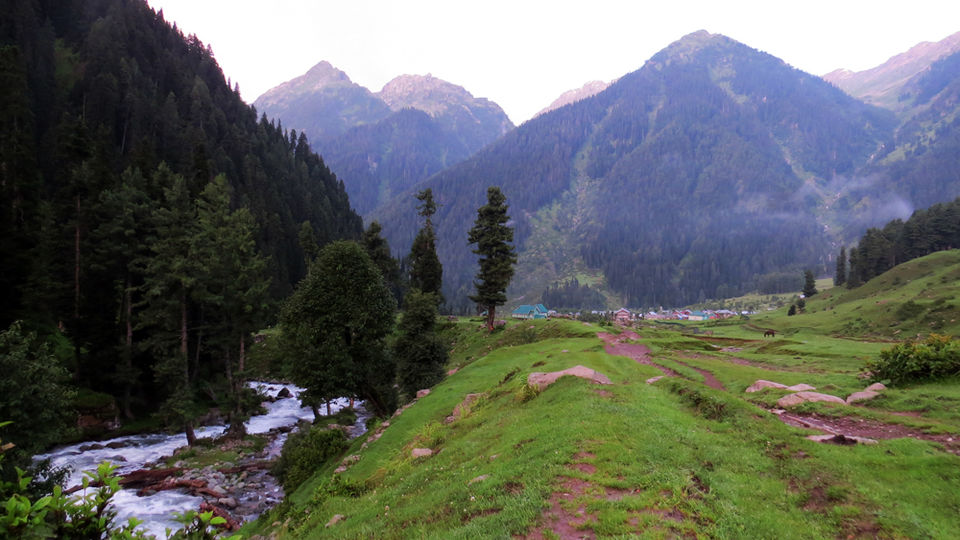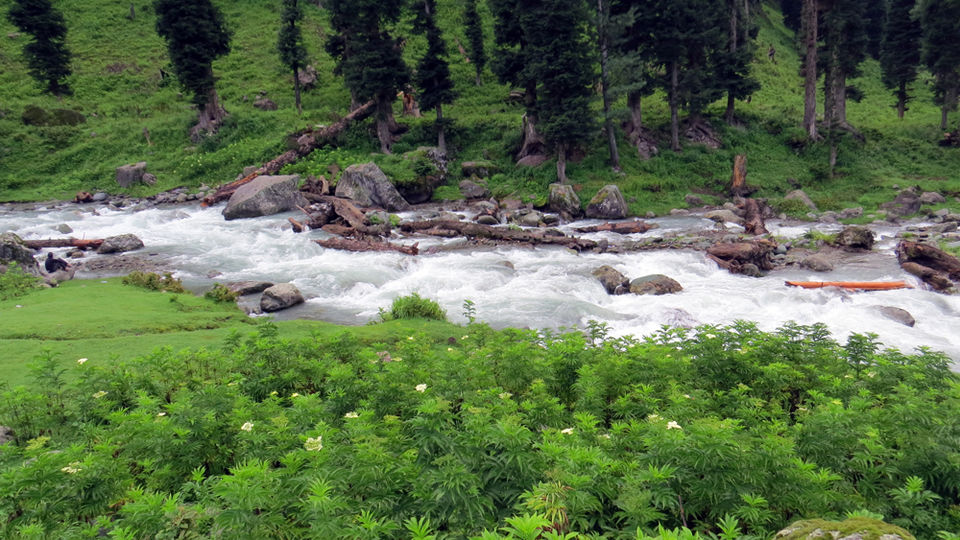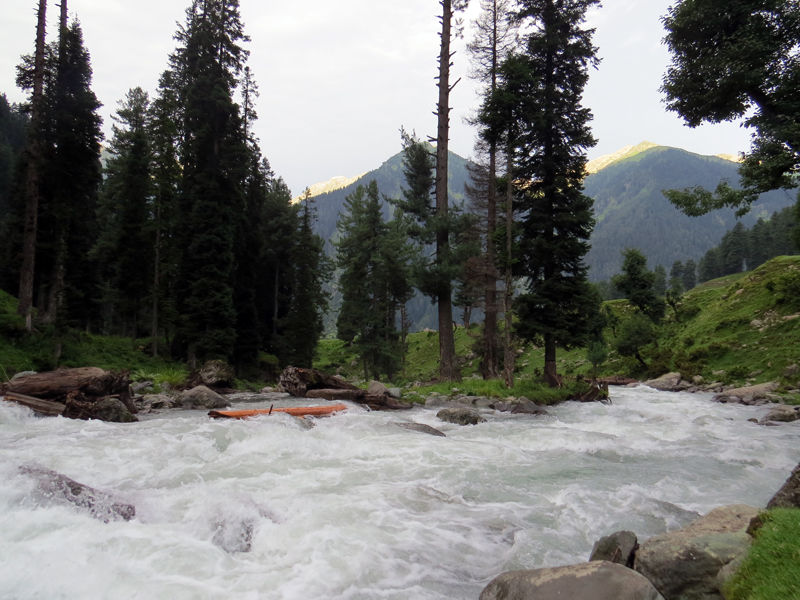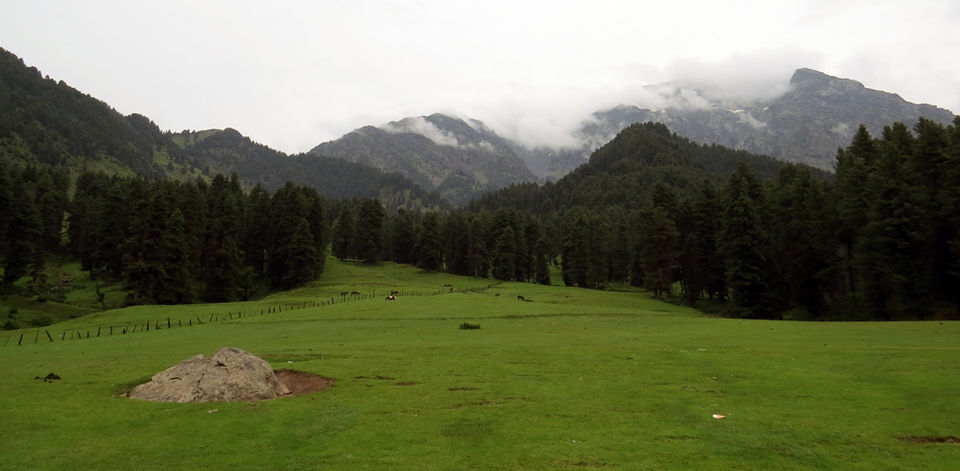 I'm sure most travellers know about Pahalgam, the immensely popular pine-swathed retreat by the Lidder in Kashmir's Anantnag district, around 95km from Srinagar. Incidentally, very recently I came to know how Pahalgam got its name. It used to be the first ('pahala') village ('gaon') for pilgrims on their way to Amarnath. Anyway, this post is not about Pahalgam.
Another 12km upstream of the Lidder from Pahalgam, with its rich carpets of lush-green meadows, hills shrouded in deodars and pines, and the Lidder roaring past, lies the village of Aru. This retreat has everything Pahalgam has to offer, but is twice as beautiful as its more illustrious cousin. And yet, very few tourists venture deep into its verdant folds.
Cabs to Aru are available from Pahalgam itself. In fact, cars from Srinagar won't take you to Aru directly. They have to be changed in Pahalgam, such is the agreement between drivers' unions. Since we were taking only a drop, our car was allowed to pass through at the entrance to Pahalgam.
The 30-minute drive from Pahalgam to Aru passes through one of the best roads I have encountered in the mountains so far, even after travelling across the Himalayas for several years now. The altitude gain is quite perceptible, Aru being around 1,000 feet above Pahalgam (7,000 feet). The pines and deodars gradually get denser as you go up and the scent of the forest is unmistakable.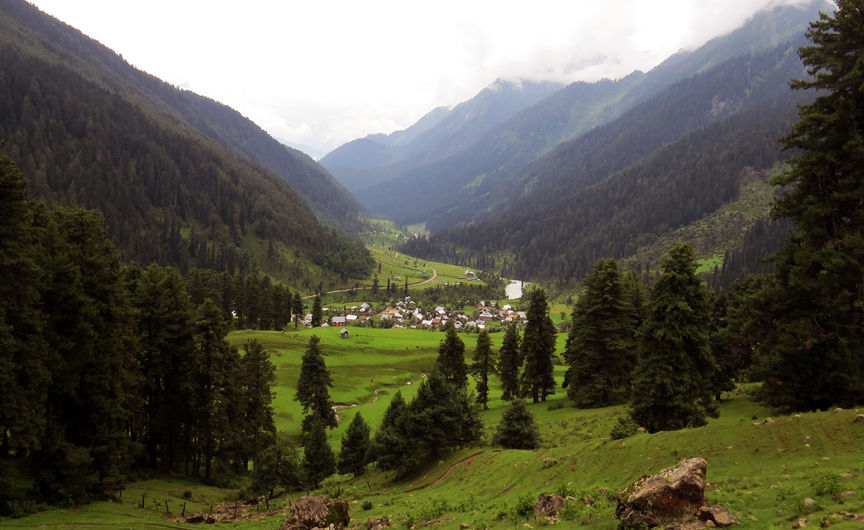 The best part, of course, is that Aru is far away from the maddening crowds of Pahalgam in peak tourist season. For one, being part of the Overa-Aru Biosphere Reserve, Aru enjoys the status of a protected forest. So, there are restrictions on the number of constructions that can come up there. The flip side — there are not too many places to put up in.
There is J&K tourism's Hotel Alpine, which enjoys a beautiful location. In fact, the campus looks quite peculiar, planted literally in the middle of nowhere. There are also a few guest houses, and an eco resort that allows tourists to put up in tents. And a tent stay is what I would suggest to the more adventurous travellers, whether you put up in the eco resort or hire your own tents.
I was lucky enough to stay in a tent as well, being part of a trek group on way to Sumbhal near Sonamarg via the Tarsar and Marsar lakes, for which Aru is the base camp. In fact, quite a few treks begin from Aru, the most notable among them being the Kolahoi Glacier, Katrinag Valley and the one I was part of. A daylong trek (11km) can be made to Lidderwat village, the origin of the river that is largely responsible for Pahalgam's exalted status. But I will post more about that later.
It does not matter, however, if you are not a trekker. Everyone can enjoy Aru. Most people come down for the day, maybe for a picnic. There is a picnic spot — Sarshar — on the way to Aru. But I would certainly recommend at least one night's stay in Aru; it's worth much more than a stay in Pahalgam. That is, if you are a nature-lover and would like to enjoy some peace and quiet on a holiday.
A gently sloping path goes directly down to the Lidder. Spend some time next to it or its tributary, River Aru, soak in the scent of the forest, and listen to the roar of the river — heightened amid the surrounding quiet. If you go during the monsoon, shrubs of white flowers will greet you by the river. And if you are a lover of snow and winter sports, you can head for Aru this winter itself.
Just a word of caution: Save for BSNL, no other mobile network works in Aru. And even BSNL mobiles don't always work and there are specific points to make calls. So go to Aru only if you can afford to stay away from phone calls.