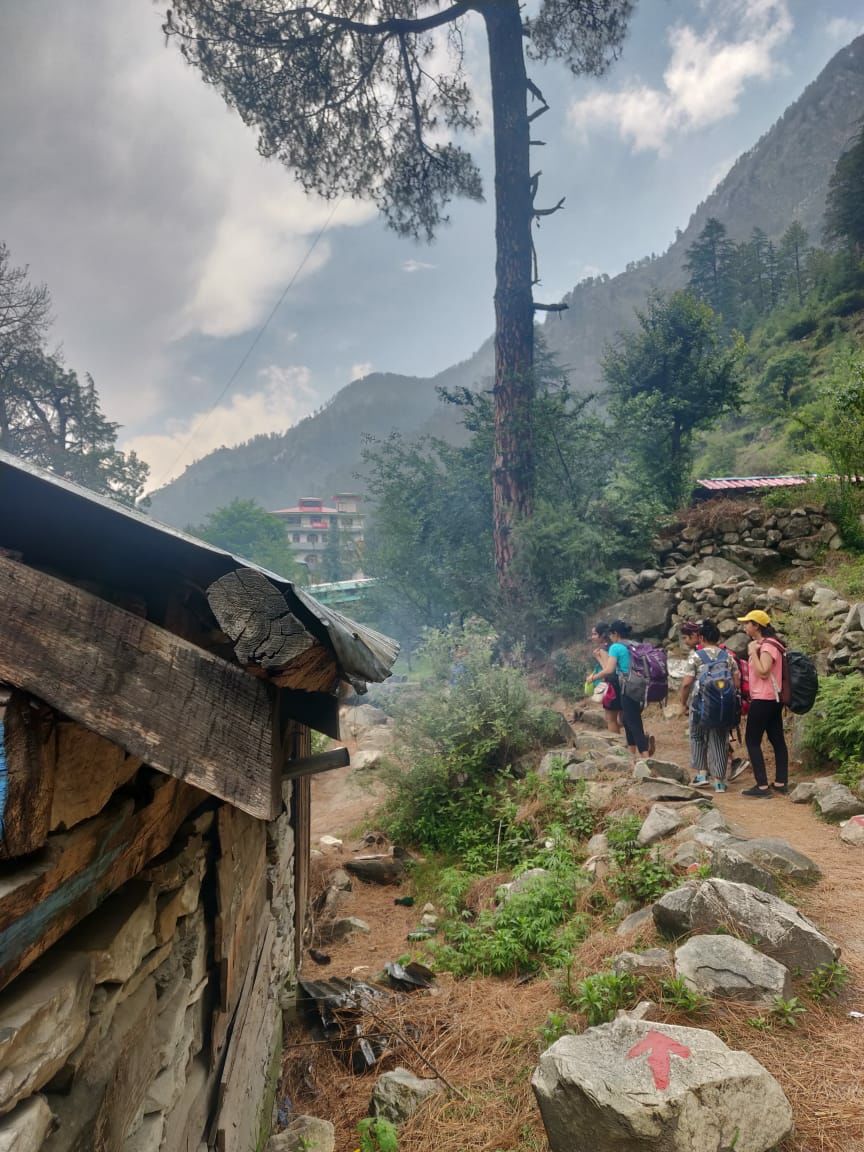 This part is in continuation with the Himachal#1 i.e. the Kasol trip. After roaming around in the market whole morning, we checked out from our resort at noon.
We set out for Rasol, our next destination. It is a very small village around 10,000 feet altitude and not quite crowded.
You can also keep your extra luggage at shops(around 20 rupee charge per day) and trek with only a backpack with necessary items and a pair of clothing. Always remember, never take too much luggage on a trek, even in a trekking backpack especially if you're a beginner. It WILL weigh you down and tire you out.
Anyway, we left at 12ish and crossed the Kasol bridge(a lovely hangout) and started our trek to Chalal, the first village on the route.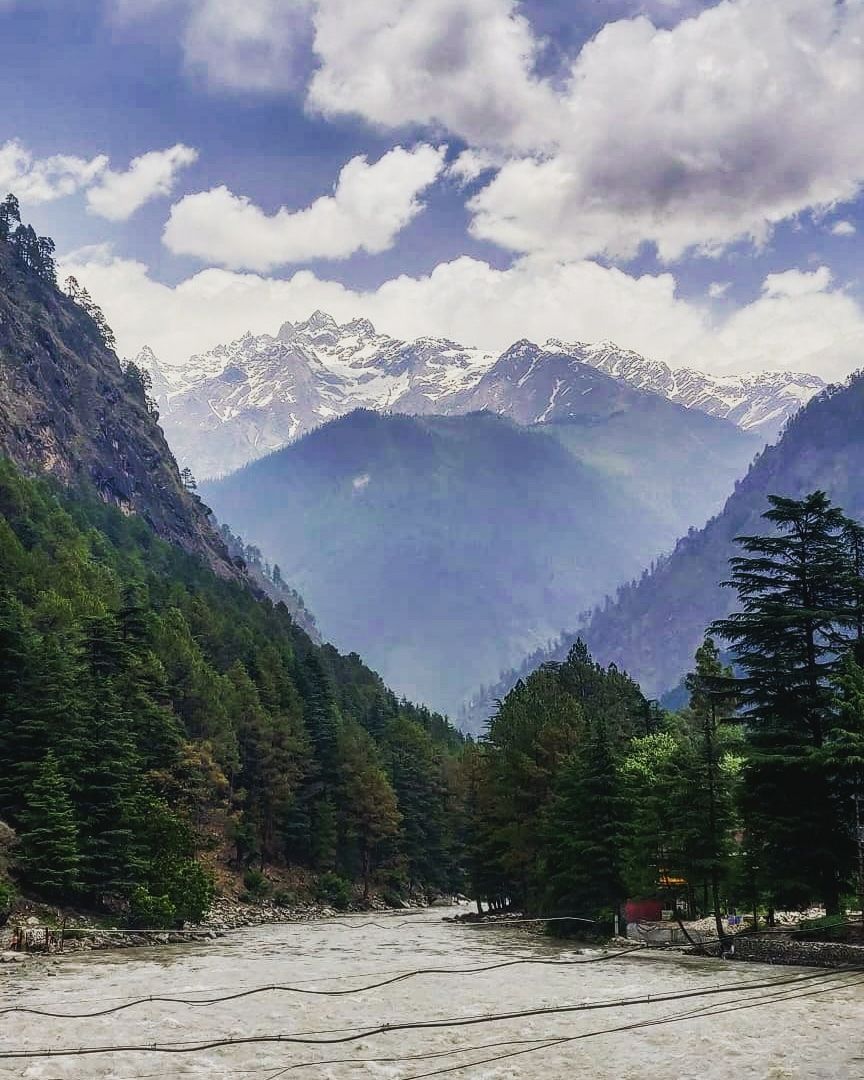 The trek is a mere walk upto the Chalal village. You just keep walking and you won't even feel it while your eyes get their treat. The view is amazing, the air so pure. I felt like I could actually breathe there.
Parvati river follows you all through the trek, it's extraordinary. We reached Chalal after around 30 minutes and rested for 10 minutes, drank water and glucose and started again, for the actual trekking which starts after Chalal.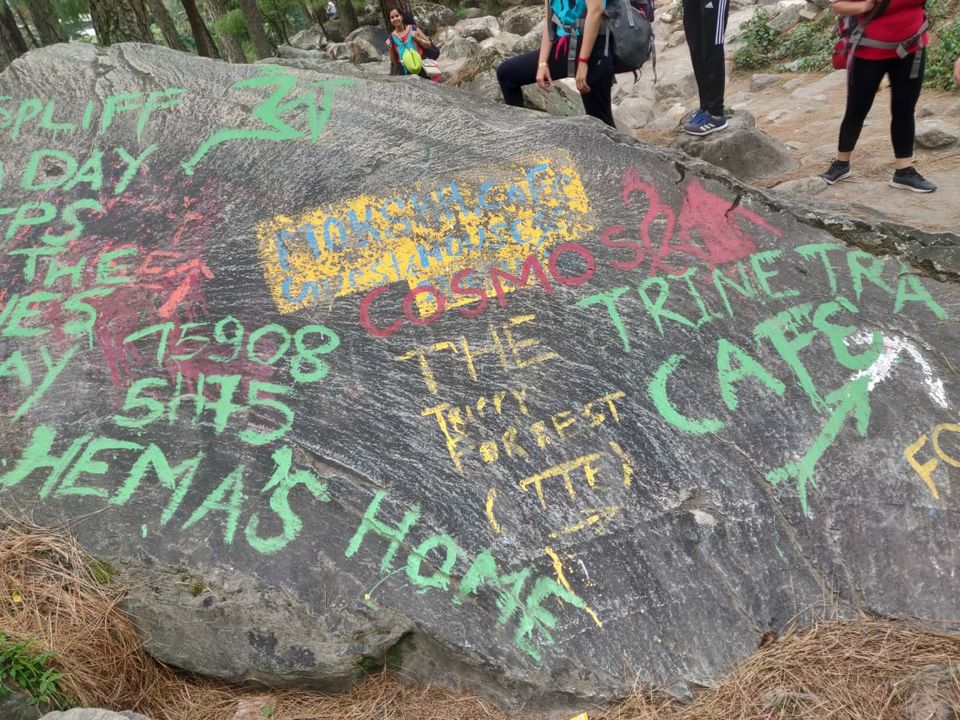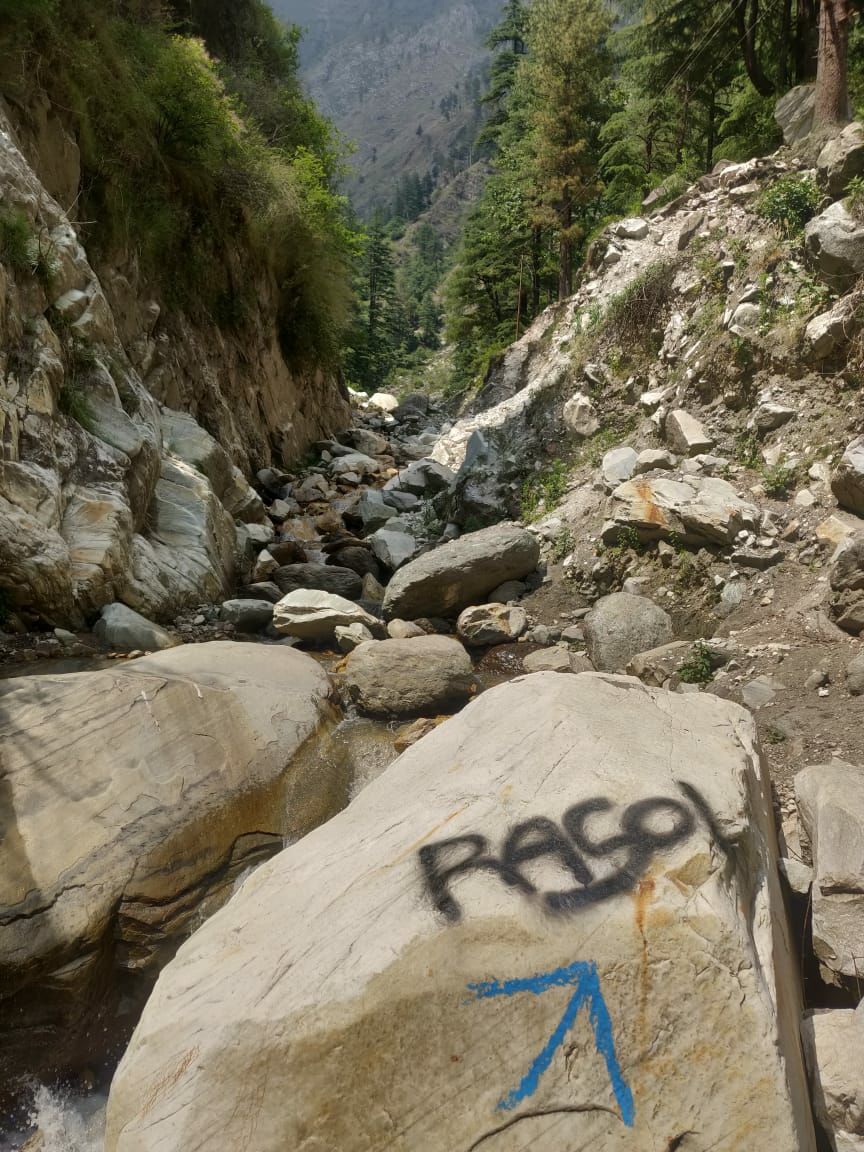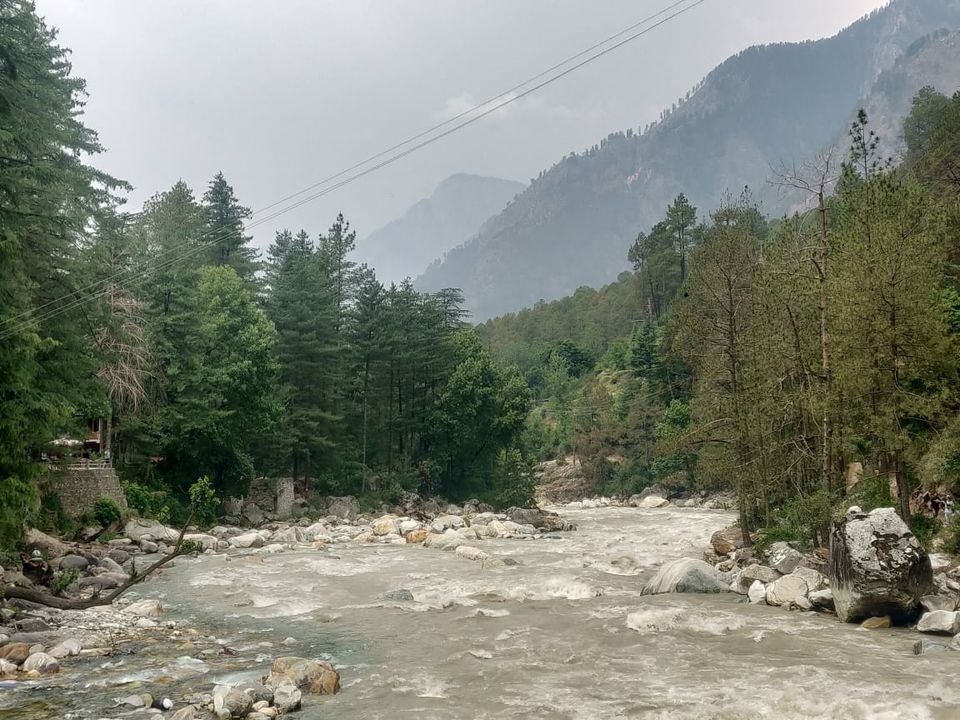 The trek got a little tricky now. The climb steeper, the path harder and the trail trickier. The trek in itself is not hard but for beginners, you just have to be cautious. Step carefully and keep your grip on the land strong, and stay away from the mules and donkeys, they are unpredictable. Otherwise it's easy.
The view makes everything worth it. There are some parts that are dangerous too, but that is what makes it adventurous and gets the adrenaline rushing.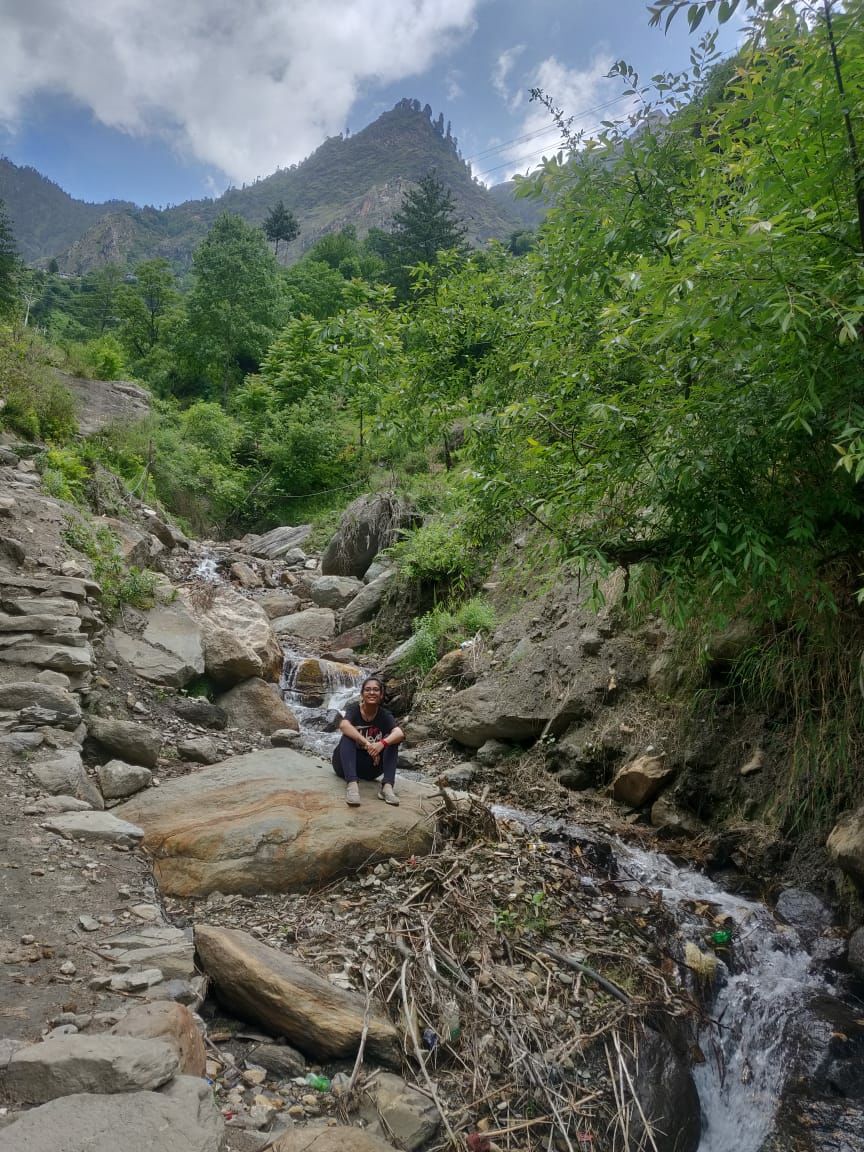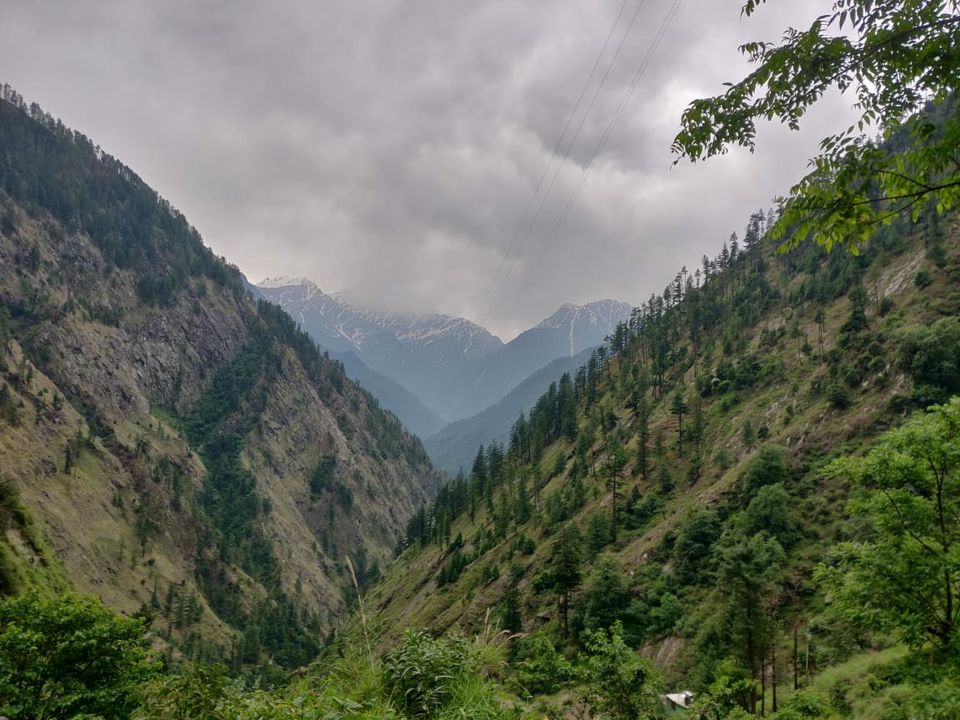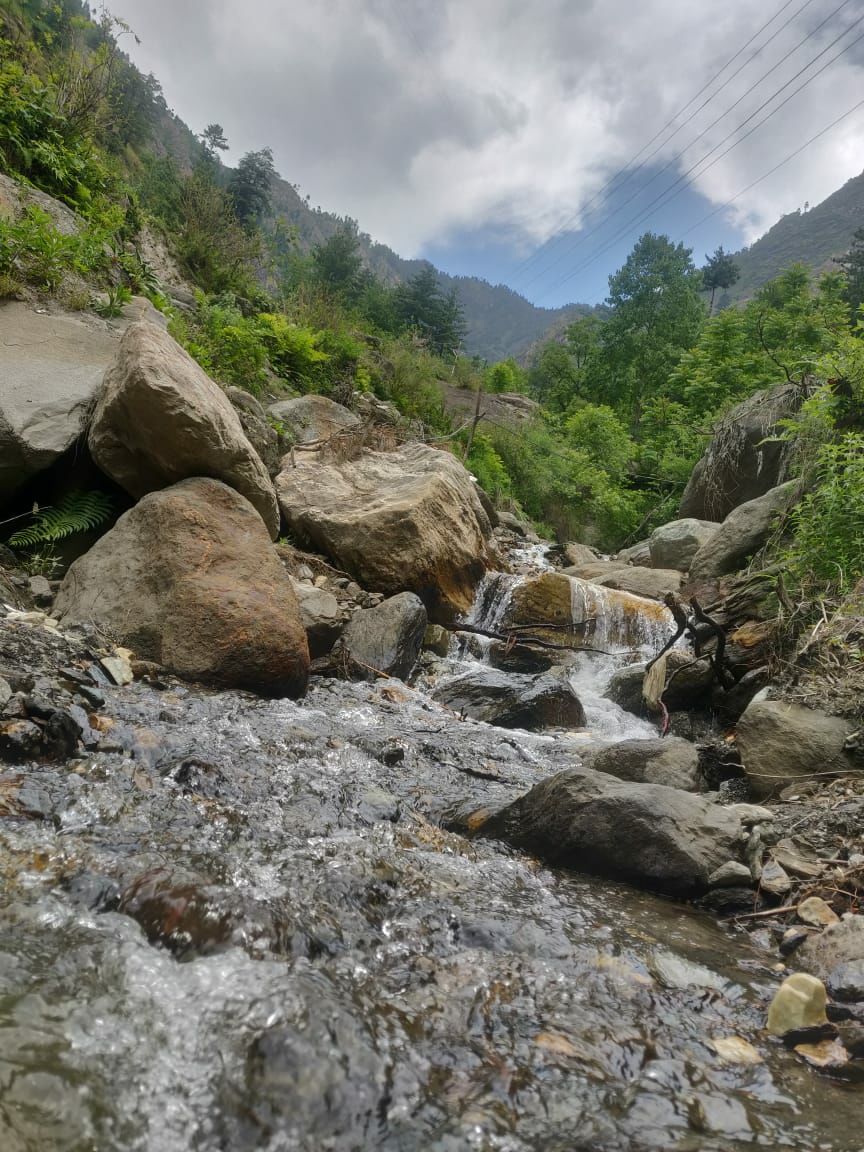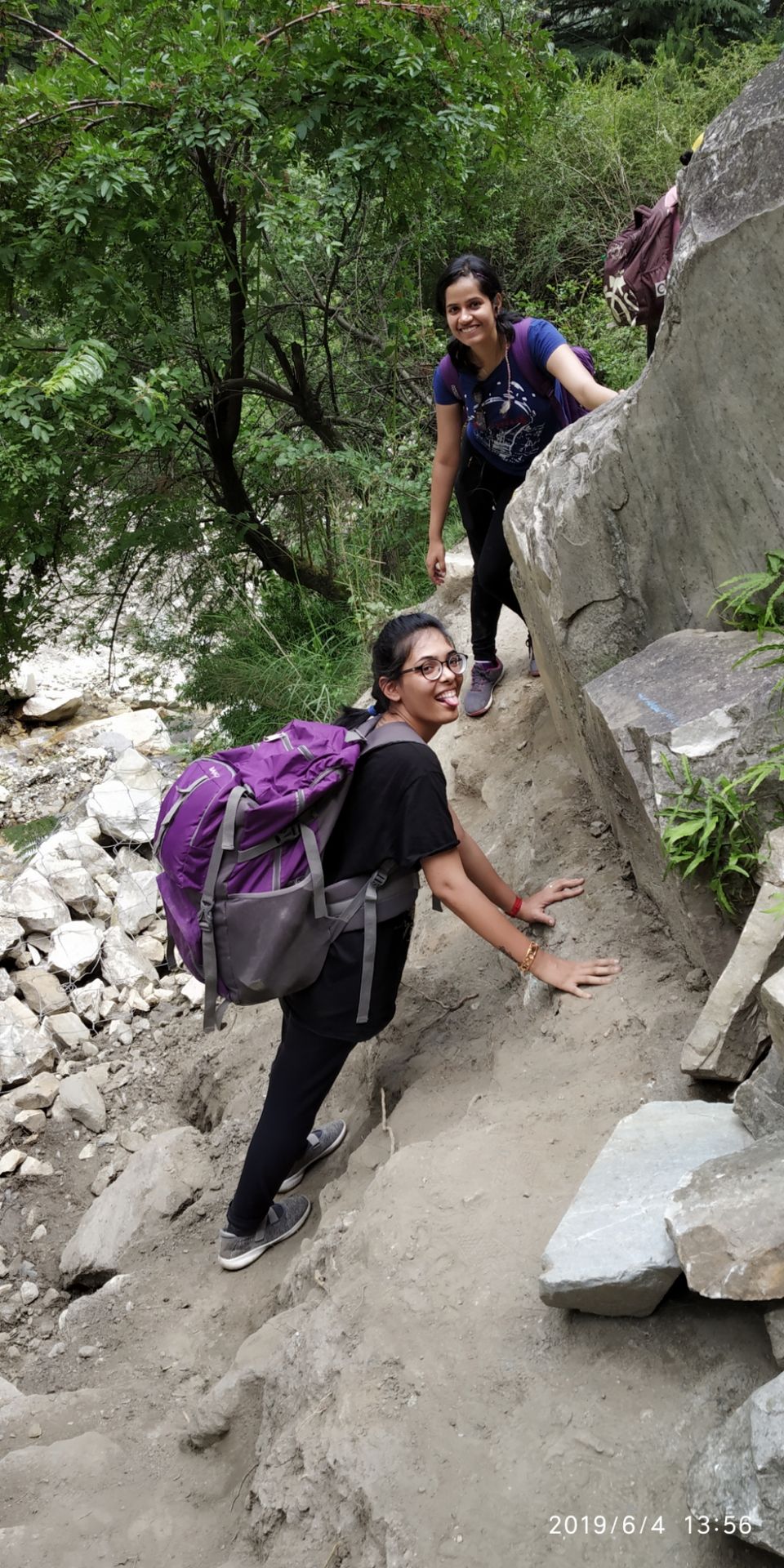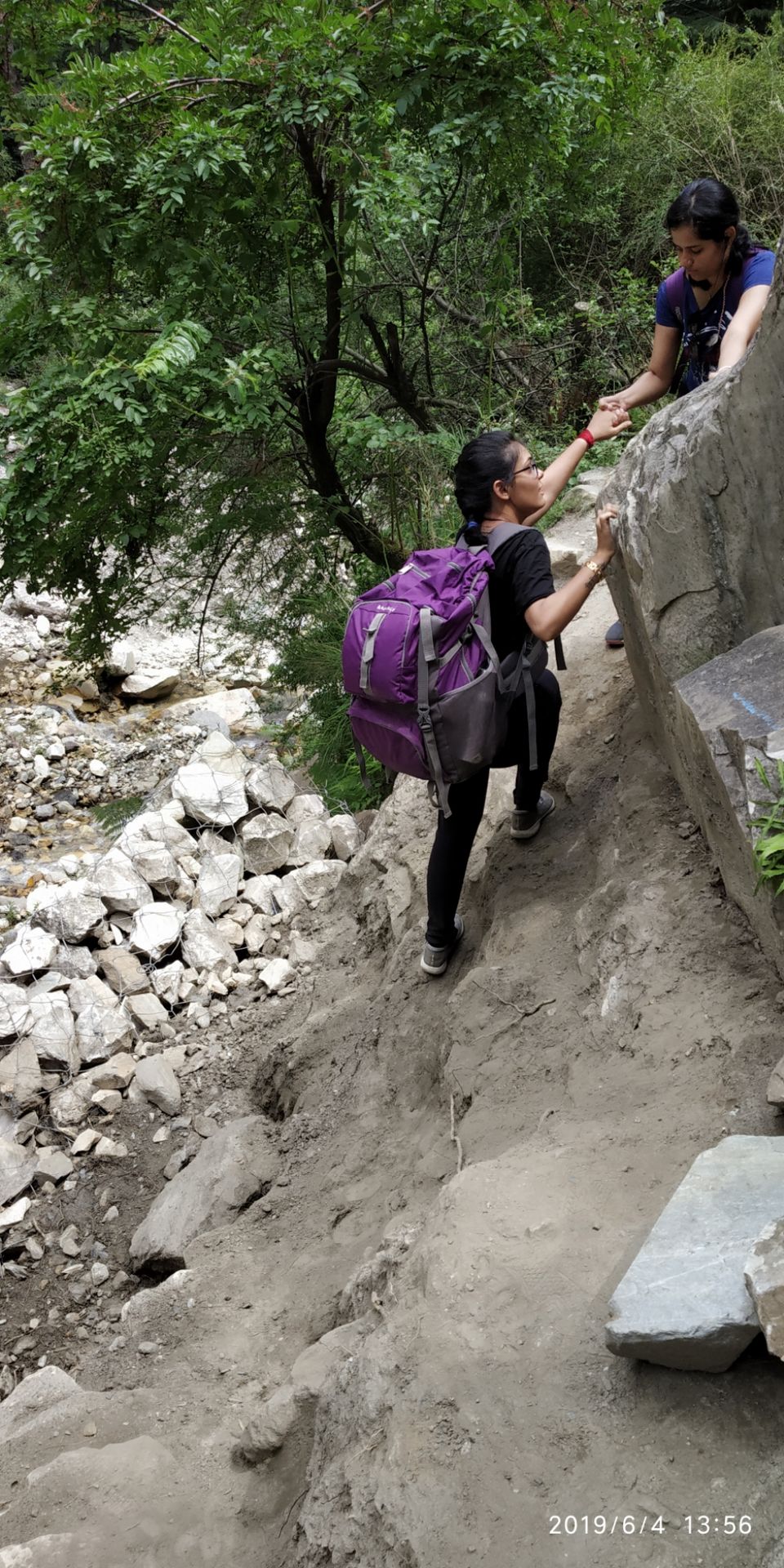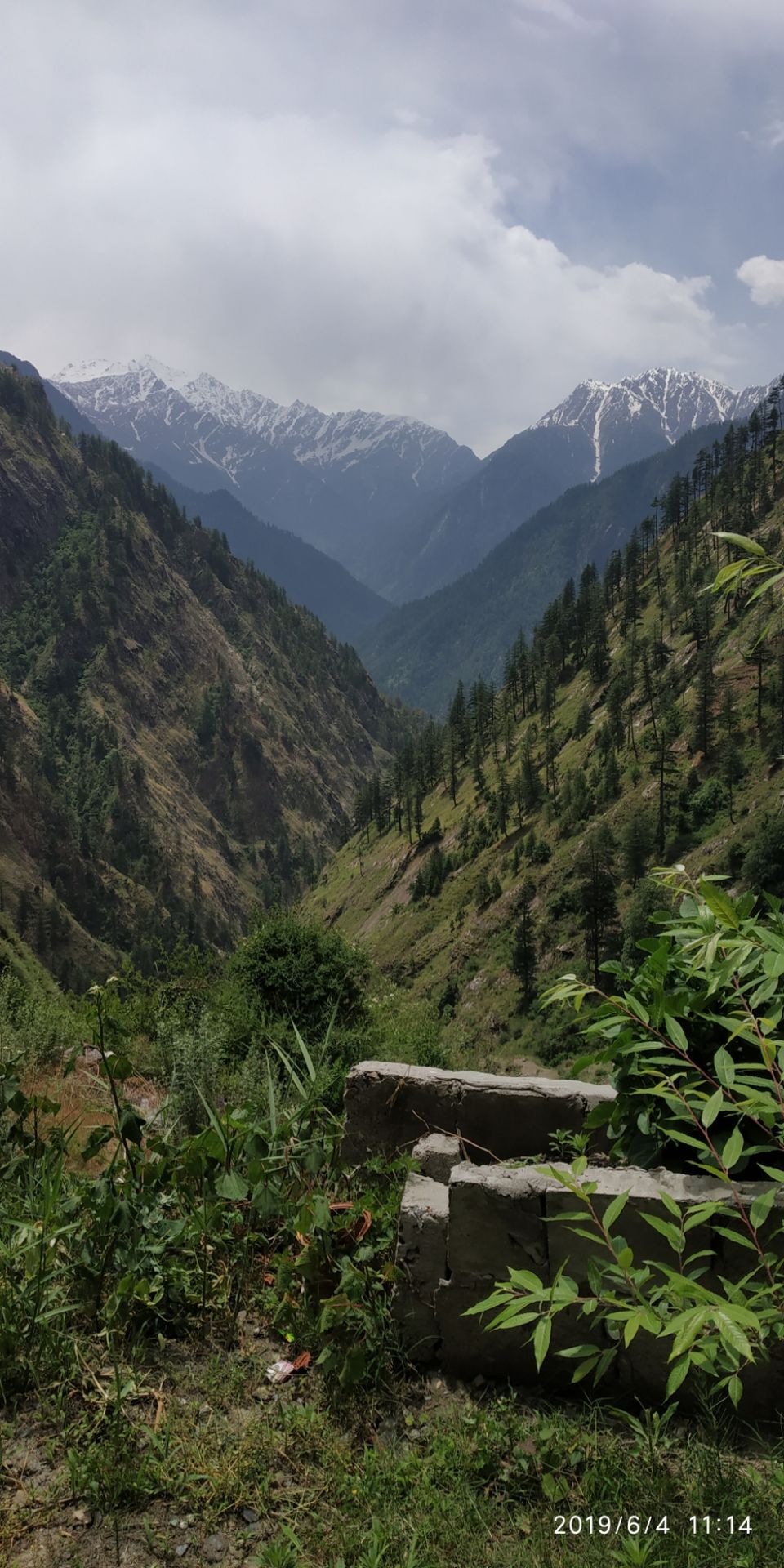 After a long and tiring and oh so beautiful 4 hours we reached Rasol. Not the village though, it had started raining heavily, so we decided to stay at a homestay about 10 mins below the main village.
It turned out to be the best decision ever.
It was a little place called Magic Meera, with its host 'Akash bhai'. His home is in Delhi but he shifted to Rasol, rented the sarpanch's land and turned it into, well 'Magic Meera'.
With a really cheap price, the best view, that heavy rain and a great host, we forgot how tired we were.
And his studio was the best place in the whole of Himachal that i have visited.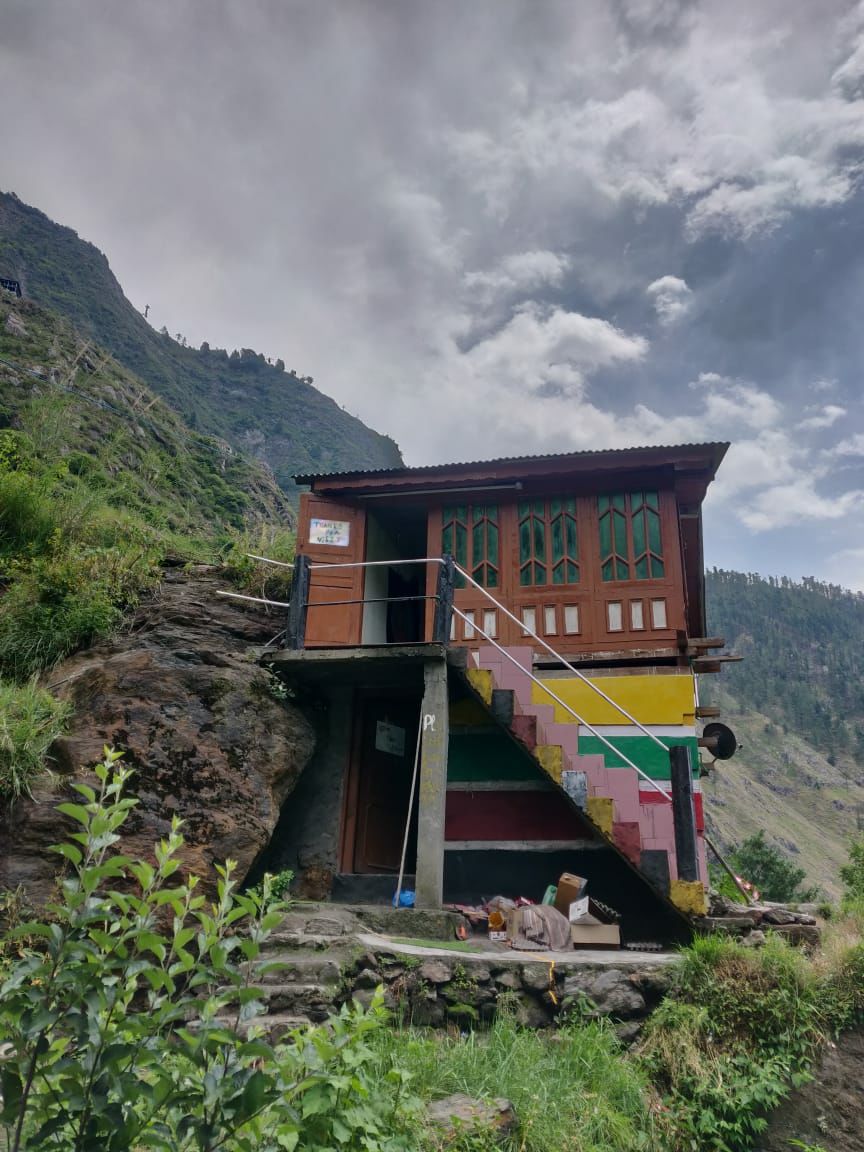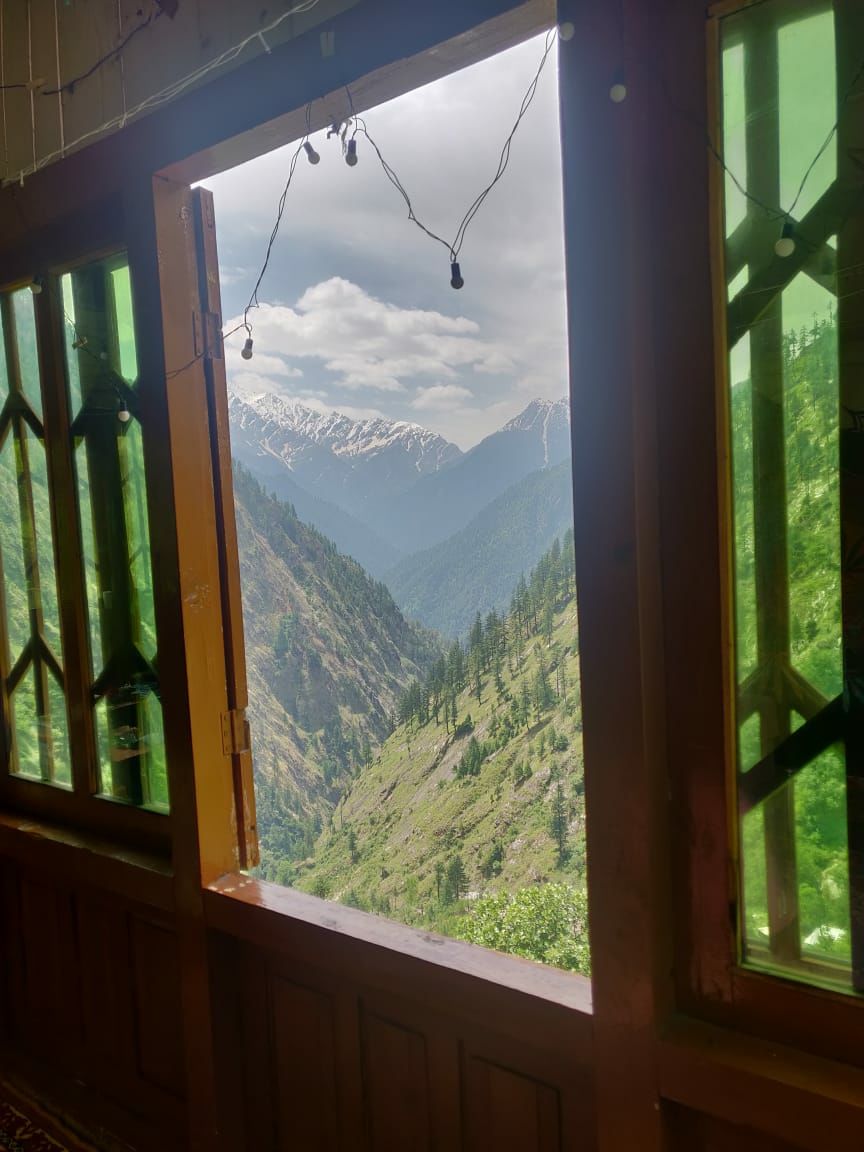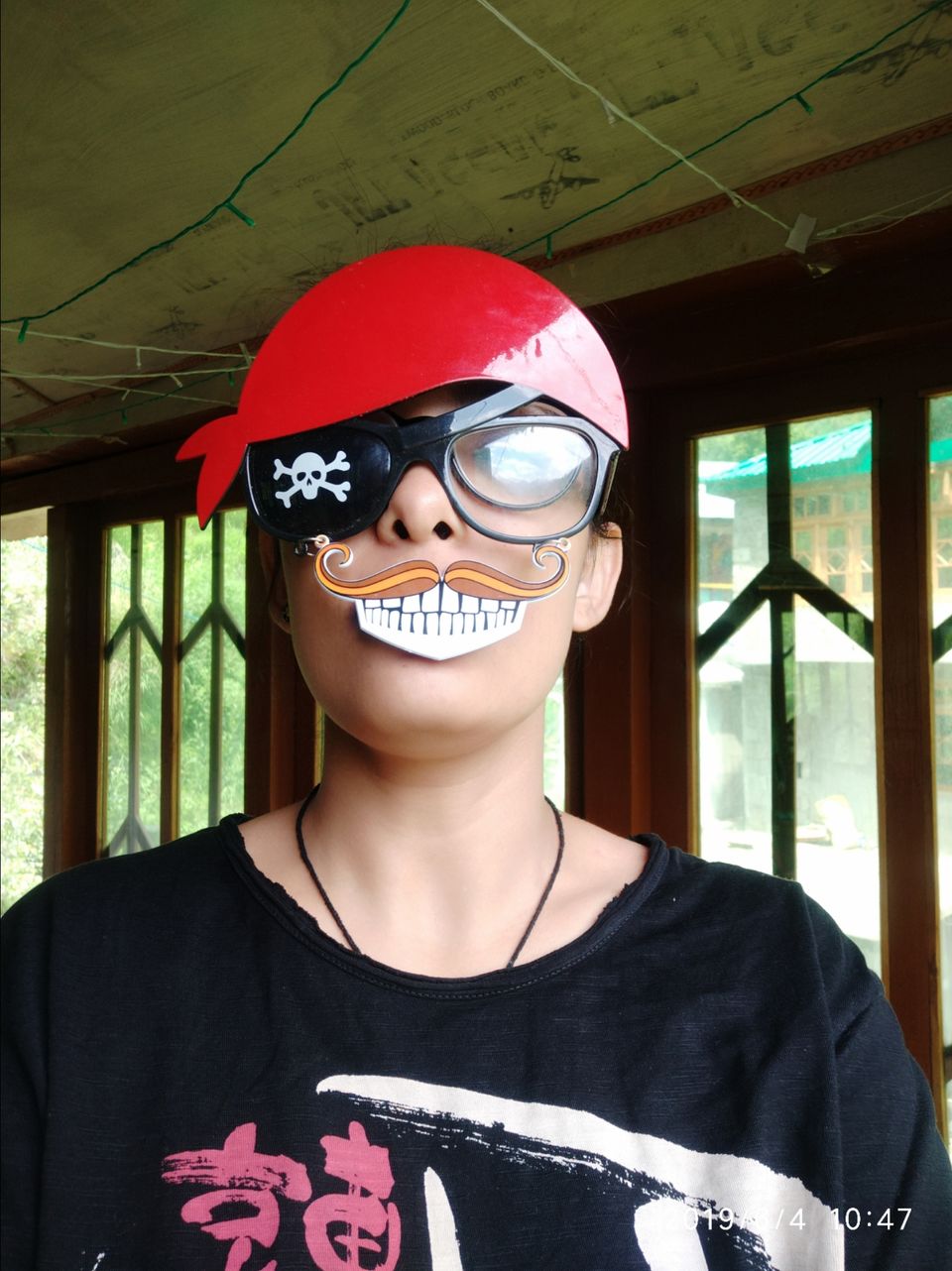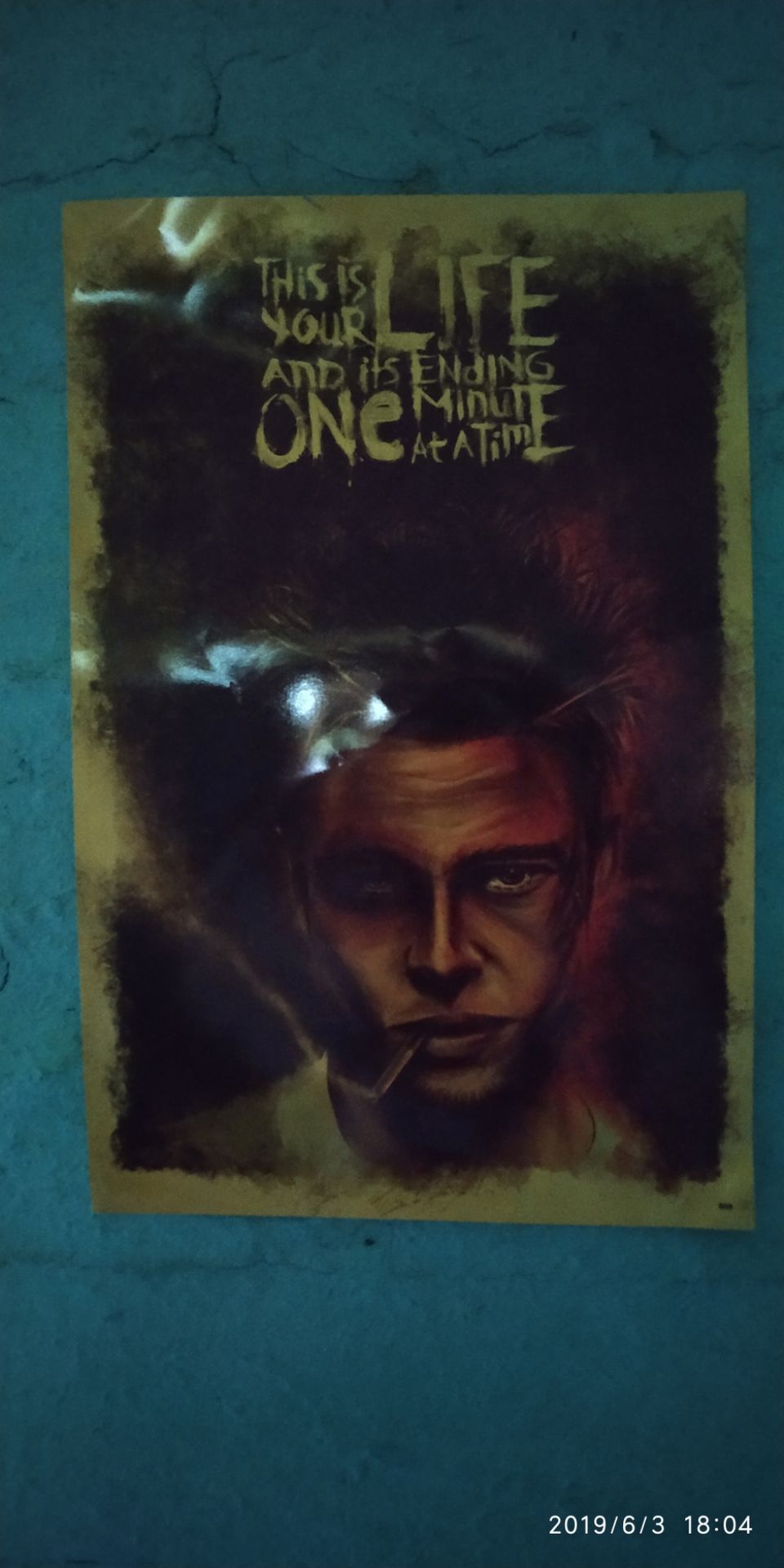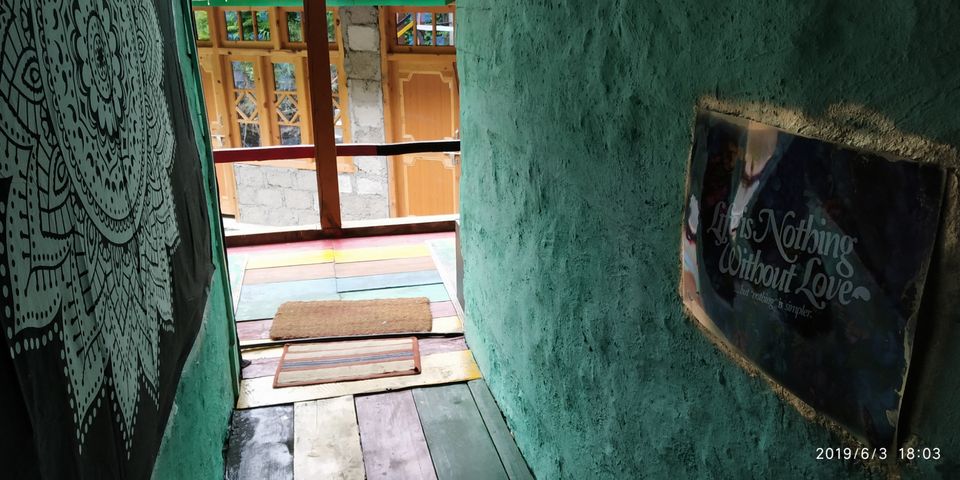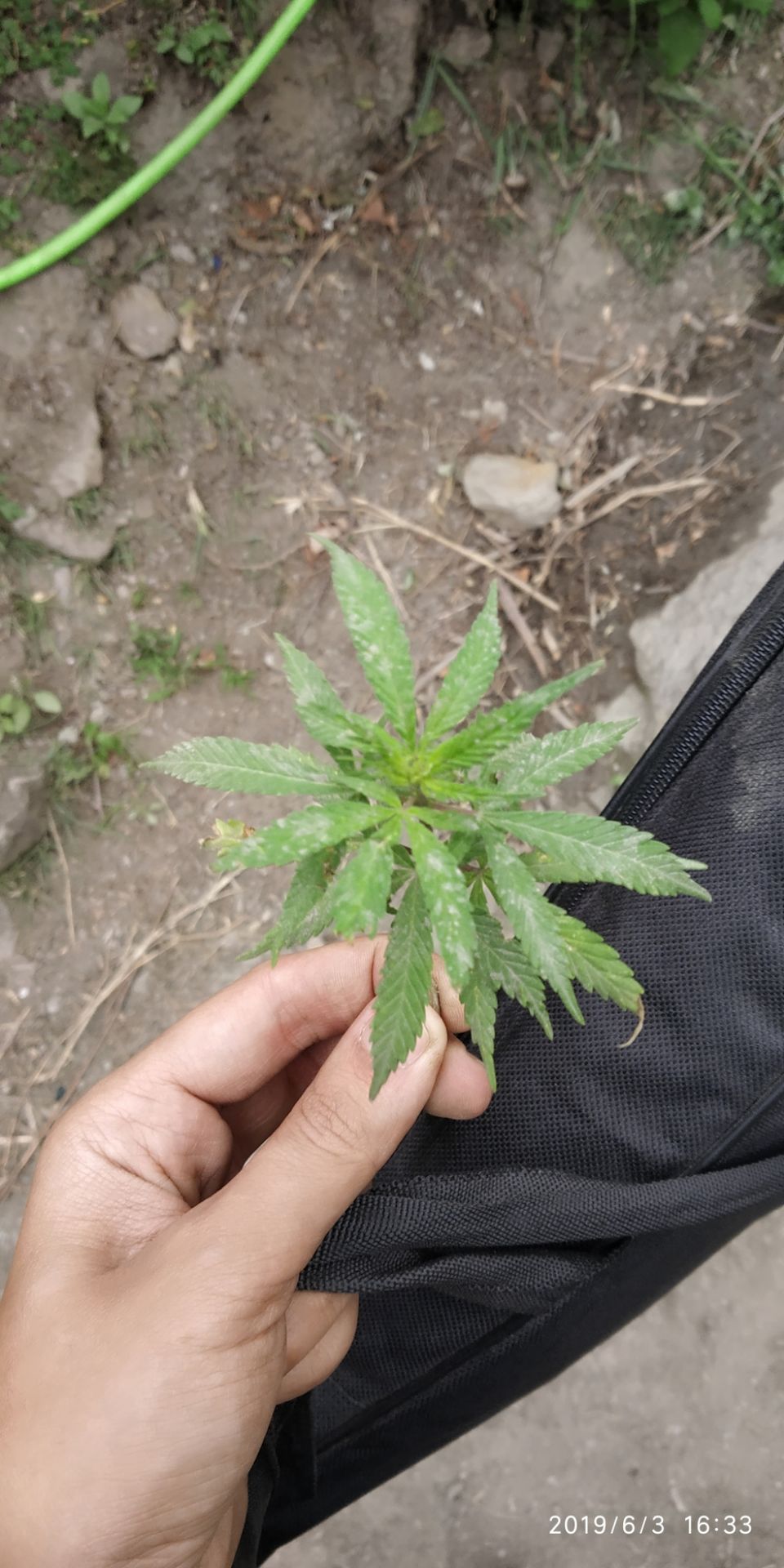 We left our stuff in the rooms and ran to the "studio", which was his little trippy hamlet designed to sit and well...feel alive. Akash bhai was the host, the entertainer, the story teller and even the chef. He made the best rajma chawal for all of us. We ate like heathens. I can still close my eyes and remember that night very well.
Also, the best part was there was no network in our phones, so everyone had to talk, as well as no electricity.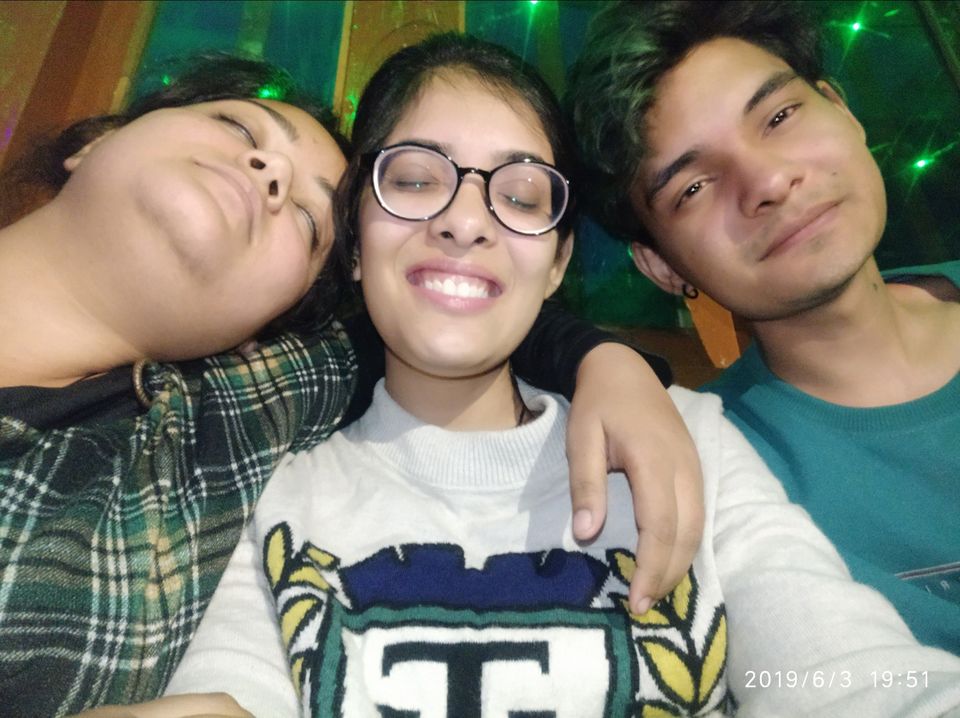 We talked endlessly, got shit scared of a frog and finally fell asleep holding hands to the sound of rain hitting the wooden roof.
The morning was even more beautiful. The sunrise, i woke up just for that. I mean I couldn't open my eyes and use my legs, so I crawled out of the room but i had to watch the sunrise. It was...just the most beautiful thing i had seen.
Then i went back to sleep. We got up at around 9ish and sat there eating maggi and drinking chai.
Finally with a heavy heart, not wanting to leave and say bye to Akash bhai, but we had to leave for the next destination.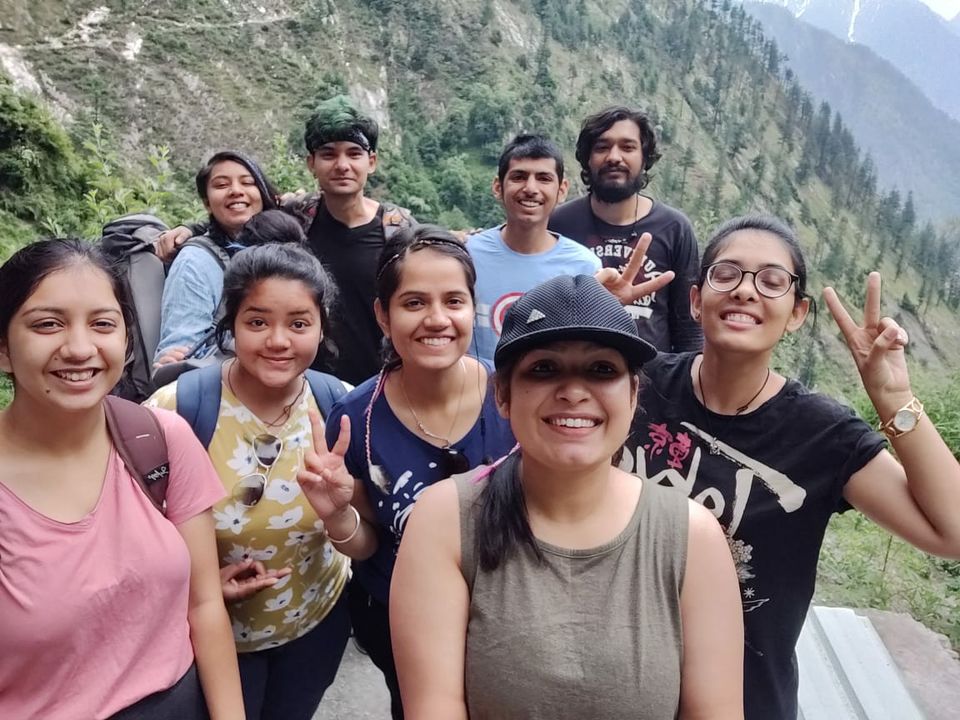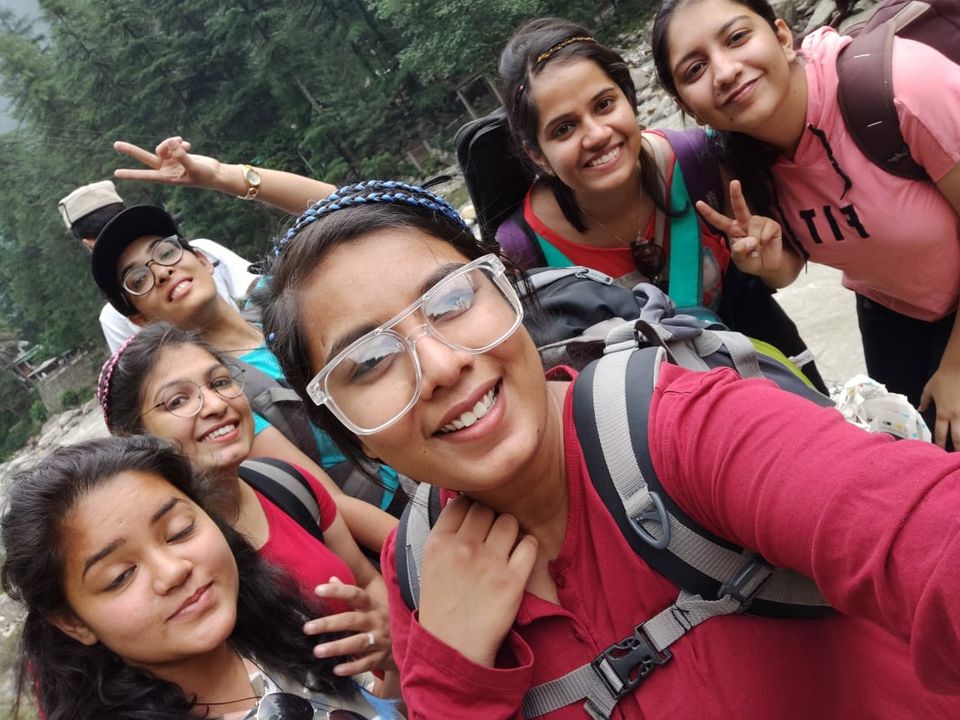 We reached Kasol by 3 and booked a cab to our next destination, Malana village, the most anticipated part of my trip. I will write about it in the next part, i.e. Himachal#3.