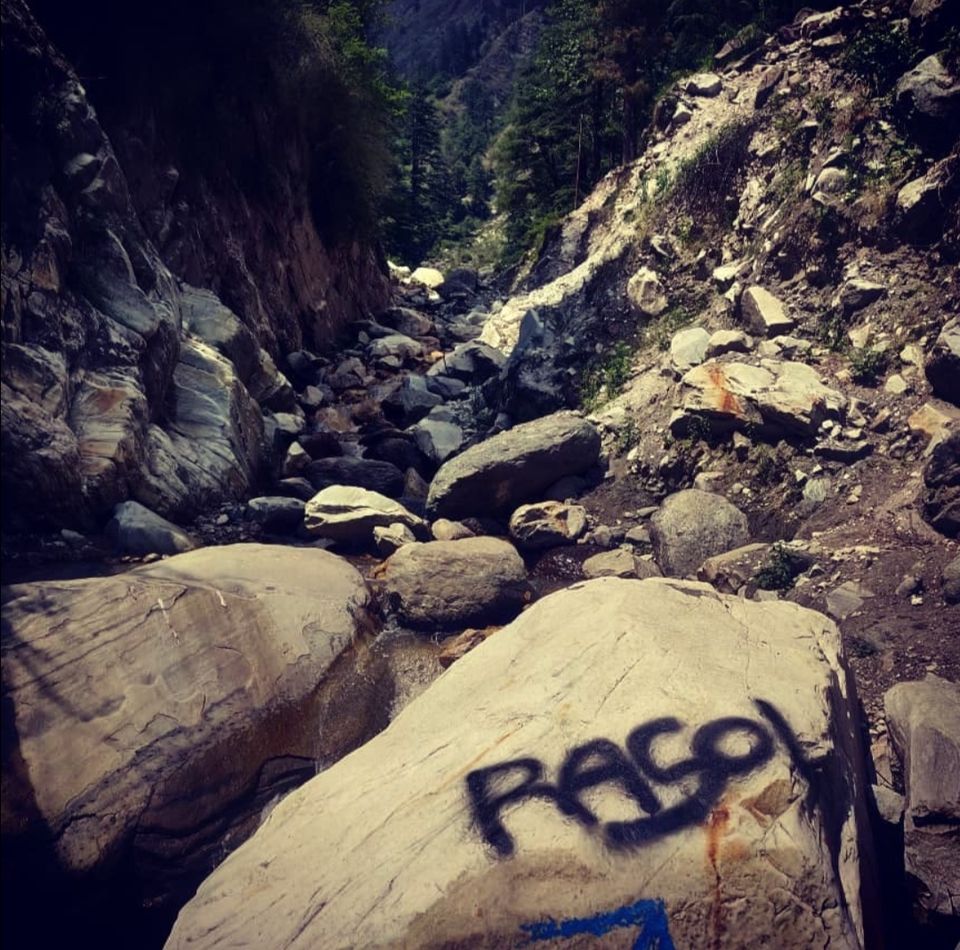 Two types of trips a person can go on. First one is a well planned trip and the second one is unplanned trip. Unplanned trips have a thing in it which is, either it can go too good or too bad. So this Rasol trip of ours was totally unplanned and thankfully came in first category of it. As when we went Kasol, we had no plan to go to rasol but we did.
Rasol is an small magical village in parvati valley in himachal. It is situated at 10,000 feet from sea level. The only way to reach rasol is by tracking from Kasol. Rasol is a less known place as compared to Kasol, Kheerganga and others.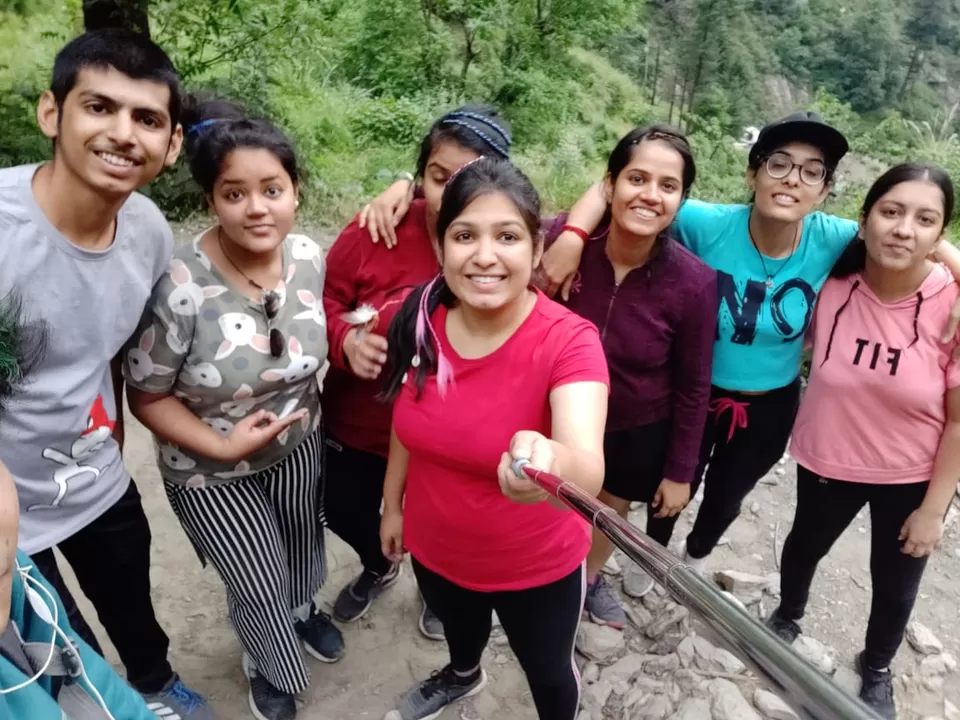 Some suggestions before starting this trip:
1. Should wear full length clothes as there are bushes, thorns all over.
2. Beware of mules as they come suddenly in groups because they are being used for loadings there.
3. Go with moderate speed atleast, so that you can reach there before night.
4. Do not take too much luggage while tracking. Only take one or two pair of cloths and some necessary things so that you can do the tracking easily.
You can put your luggage on shops, by paying 20 RS for a day, before starting the track. Going with less luggage will be a good decision because if you go with all the luggage then you will feel tired soon also you will not be able to enjoy the trek.
We asked locals about the trek, they said that it is a good trek and you guys can easily do it. And that worked as an adrenaline in us and with full enthusiasm we started our next journey. We got some food items packed to eat as possibly it can be difficult to find food there and that would be costly too.
We checked out from our hotel and started our trek at almost 12 a.m. After crossing Kasol bridge our journey started. In the starting it was an straight passage when we were heading towards chala from Kasol. From kasol to chala it is almost 1 km journey. It was like a normal walk which was not a good feel at all because we all were excited about the real track experience, the hurdles, the steepness. So basically we were feeling disappointed.
But after walking almost 1 km on plane surface the real journey started, for which we all were waiting. As we were heading towards rasol hurdles and steepness was increasing but it was worthy, as we were getting lost in Beauty of that place. The height where we were and the pleasure, the freshness we were getting was increasing with every step. Fear was also increasing as height was increasing but I guess the happiness of seeing those beautiful views was one of the factors which was giving enthusiasm to go on and the second was the group I was with.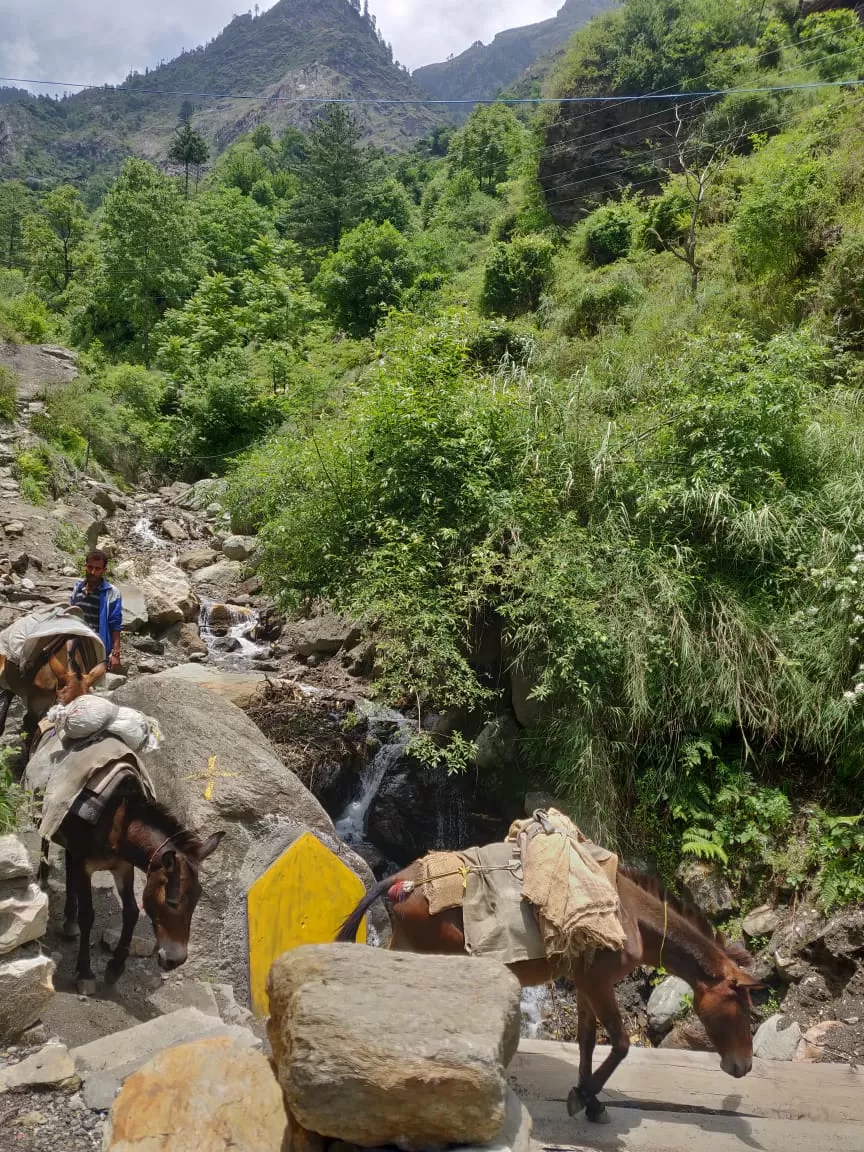 It was as we expected. Thrilling, exciting, height, awsome view, lovely weather. Everything was there which was needed at that moment.
On the way, at some places we were just stuck with the beauty of the view. and were gazing at that, as an innocent child see towards his mother after crying over something. it was beyond words so we tried to capture some.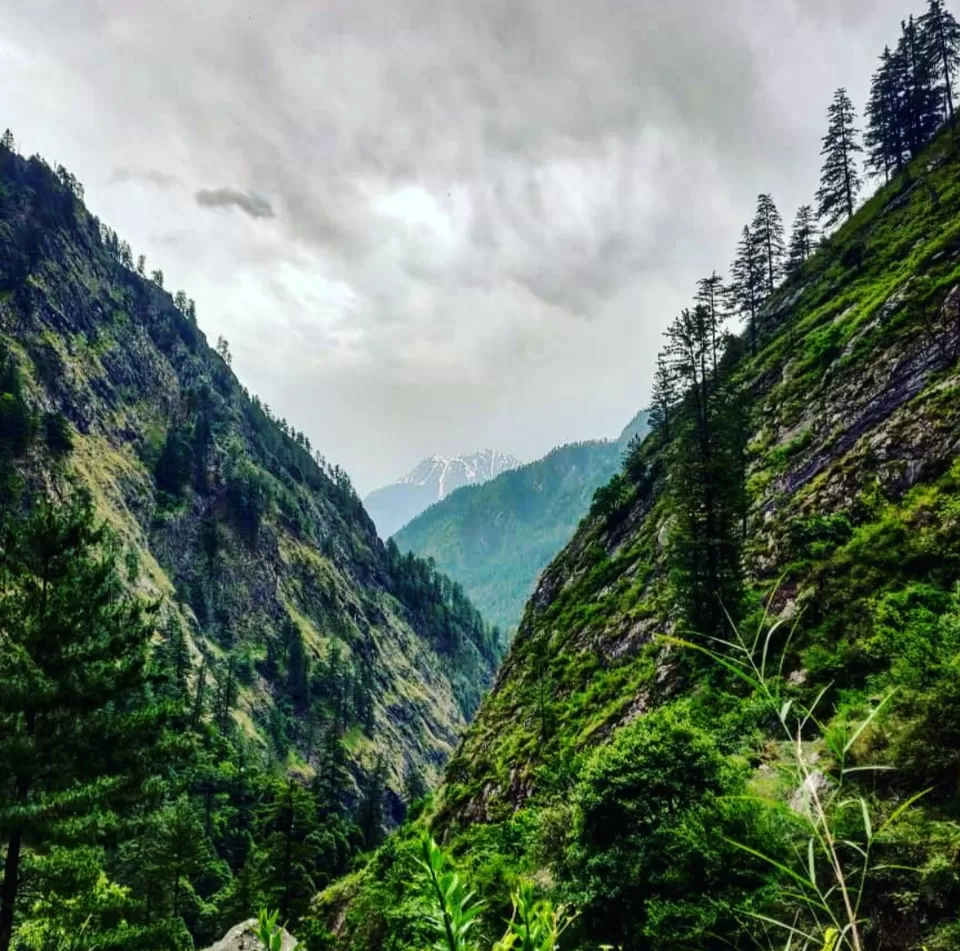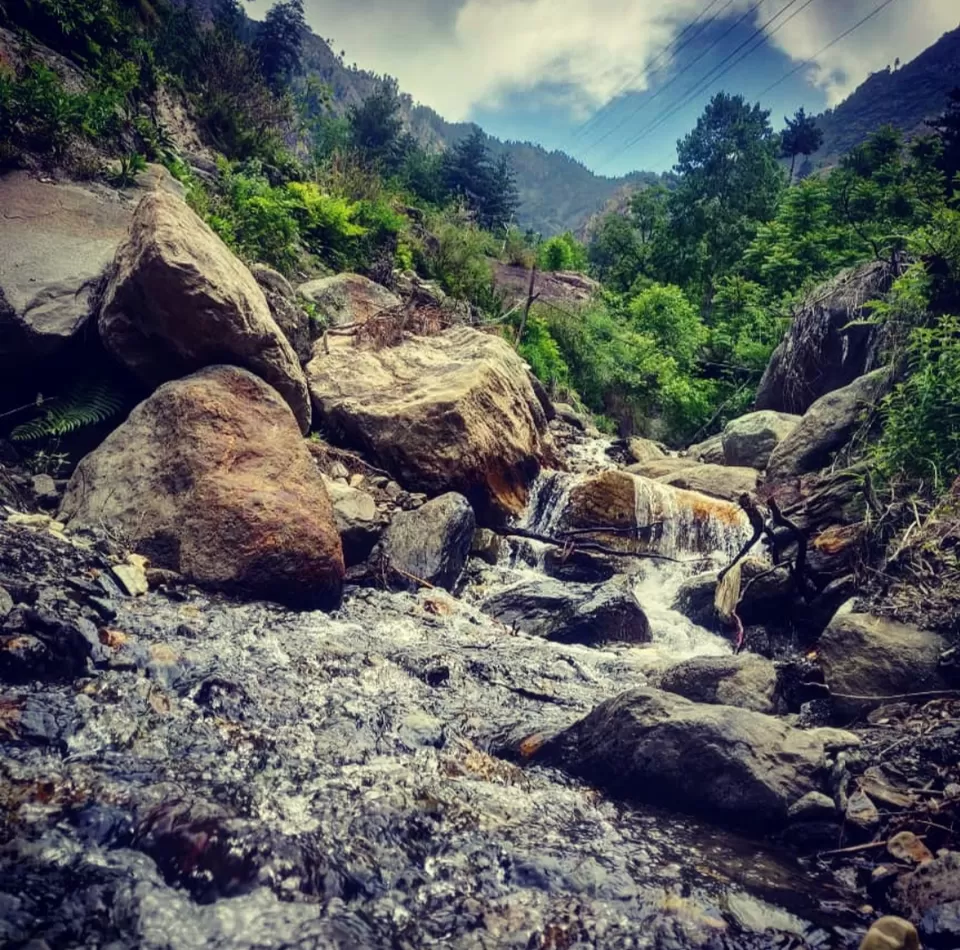 After trekking for 4-5 hours we reached rasol. In our way to rasol, we took 3-4 halts where we had some snacks and took a little rest. When we reached at the top, we screamed in joy and the eco which we were getting back, was an epic feeling.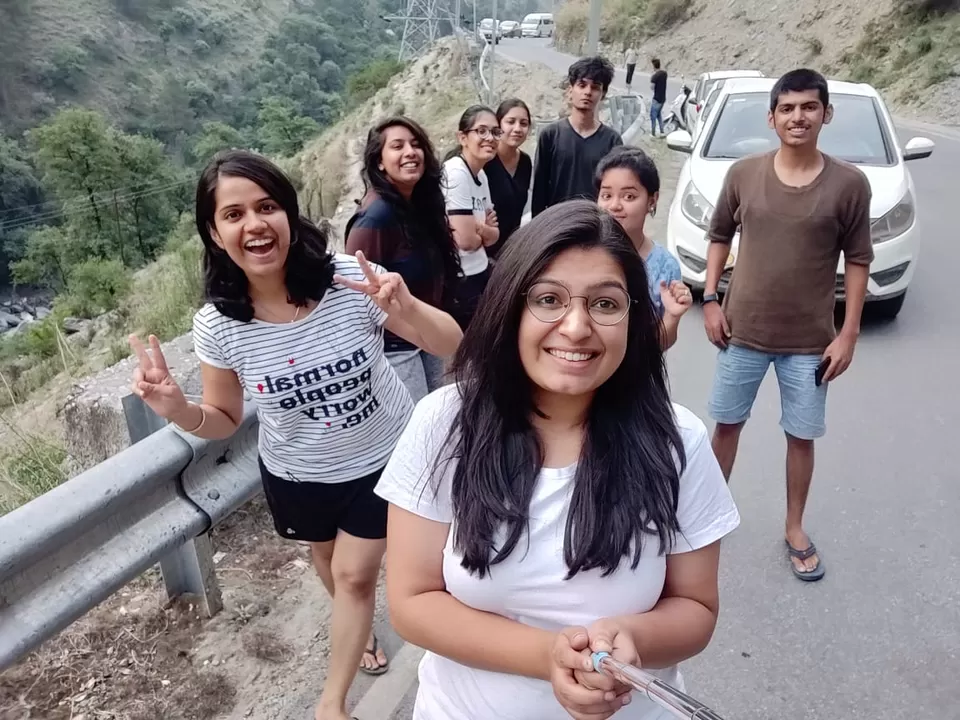 In rasol we checked-in in a wooden resort. Beautifully made at a perfect place, from where we can get the best view of that place. We stayed in rasol for one day.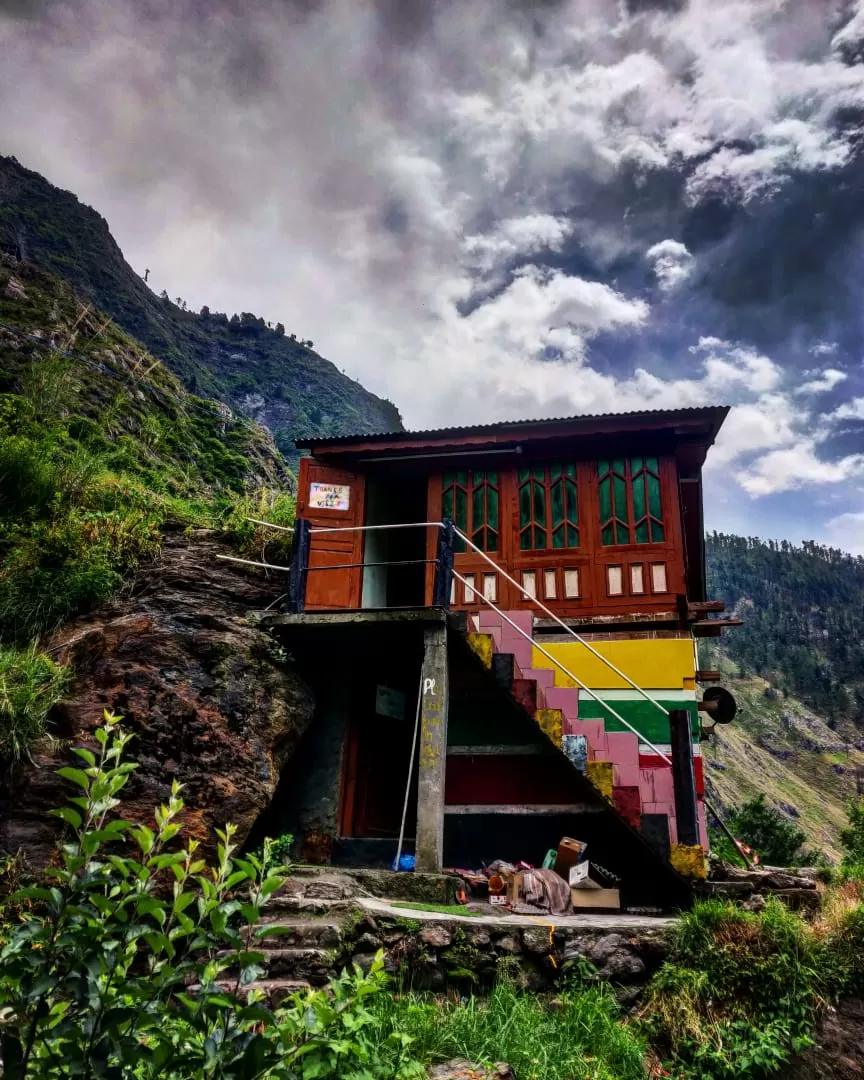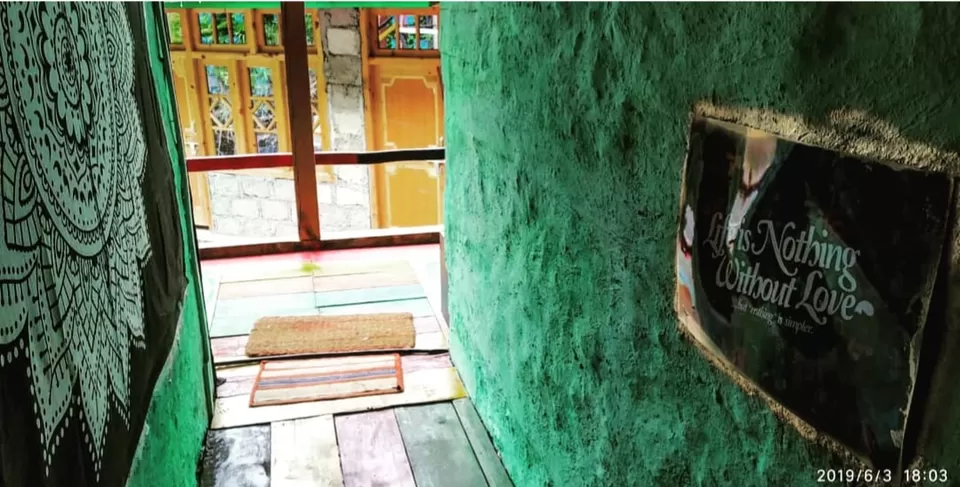 In that day, the only thing we were doing was admiring the beauty of that place, it was almost like we were on the height of clouds. The whole one day, we spent at a place from where we were getting the best view,we were feeling alive, living life, feeling nature, fresh air, awsome view and were talking about that.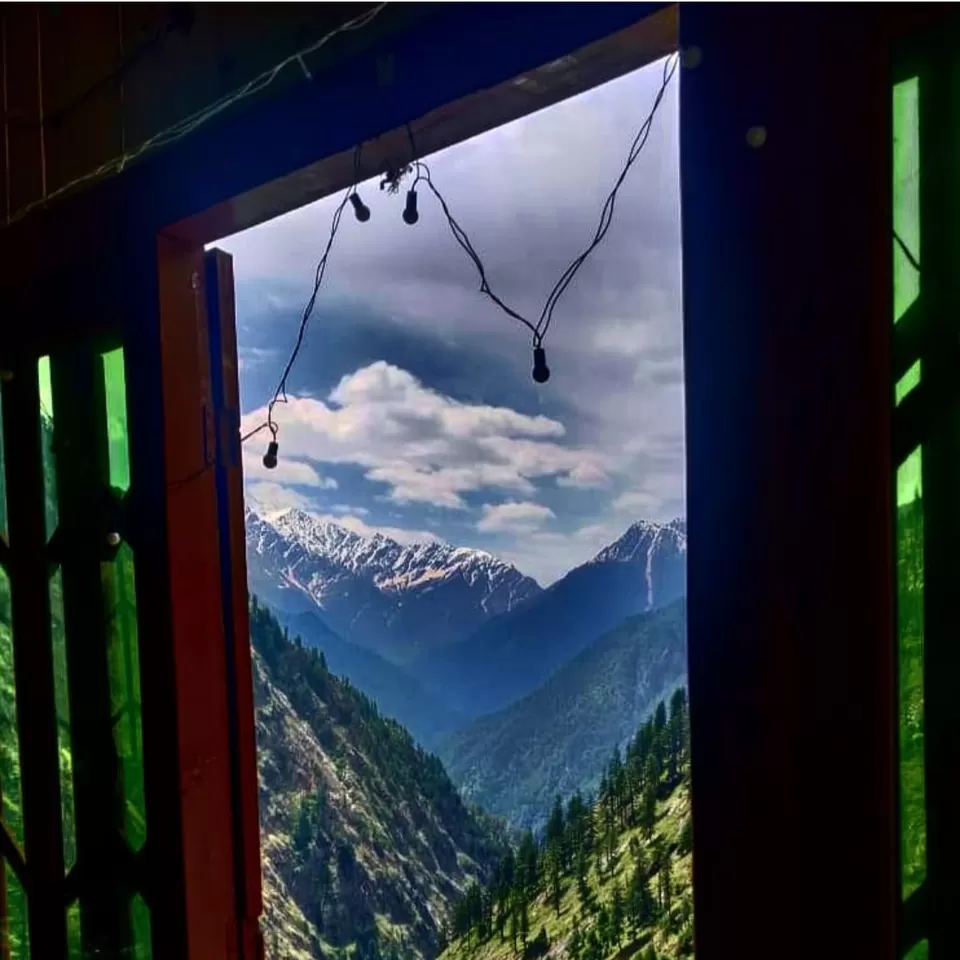 The resort was quite cool. All made of woods with awsome quotations and novels, music instruments. And the owner of that resort "Aakash Bhai" he was too cool. He was the only one host of that place. He was the owner of that place, with that he was the cook, the guide, the service provider...He told us many stories about how the weather changes there, also visitors coming over there and how they enjoy it. It was so good experience talking with him.
Next day morning we started to go back to kasol. This time we were a little bit more careful about what we can come across because now we were not new for the passage.
So after 4-5 hours we came back to kasol.
Here we had some food. Then we were planning to head towards vichin valley which was the heart of all the places. It was a place I never wanted to come back from.
So to be continued..... We will meet in waichin valley now.