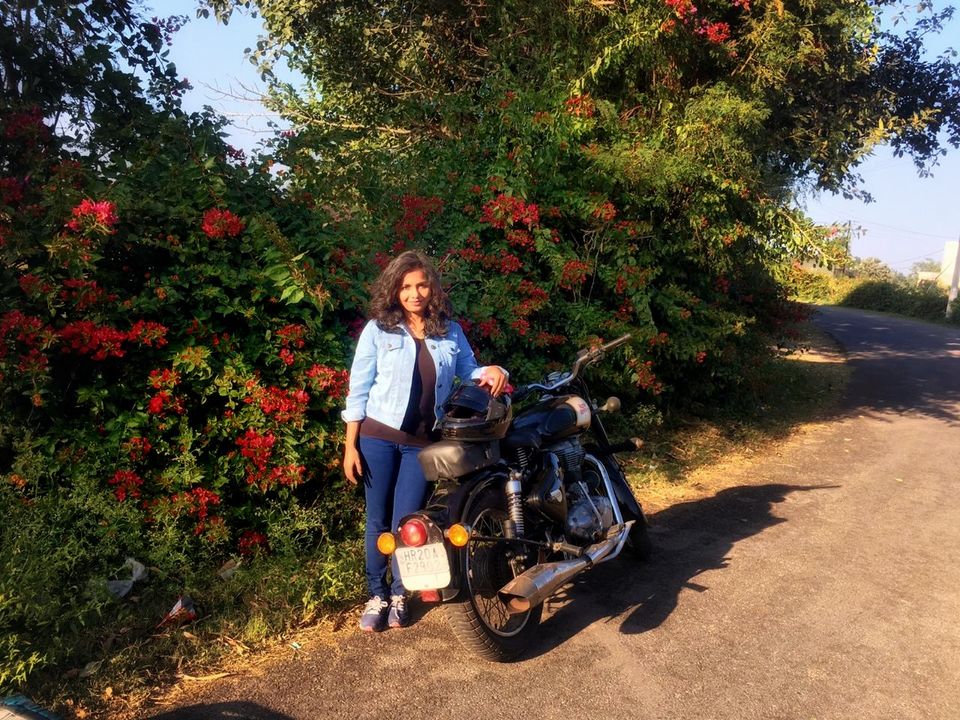 It is rightly said, " Every adventure starts with a single step." And, I always make that one move to quench the thirst of my adventurous spirit. I am such a traveller who often loves to take the less travelled road; Morni was such a place for me! It not only offered me a break from the hectic schedule of my job life but also surprised me with peace and mood-changing experience.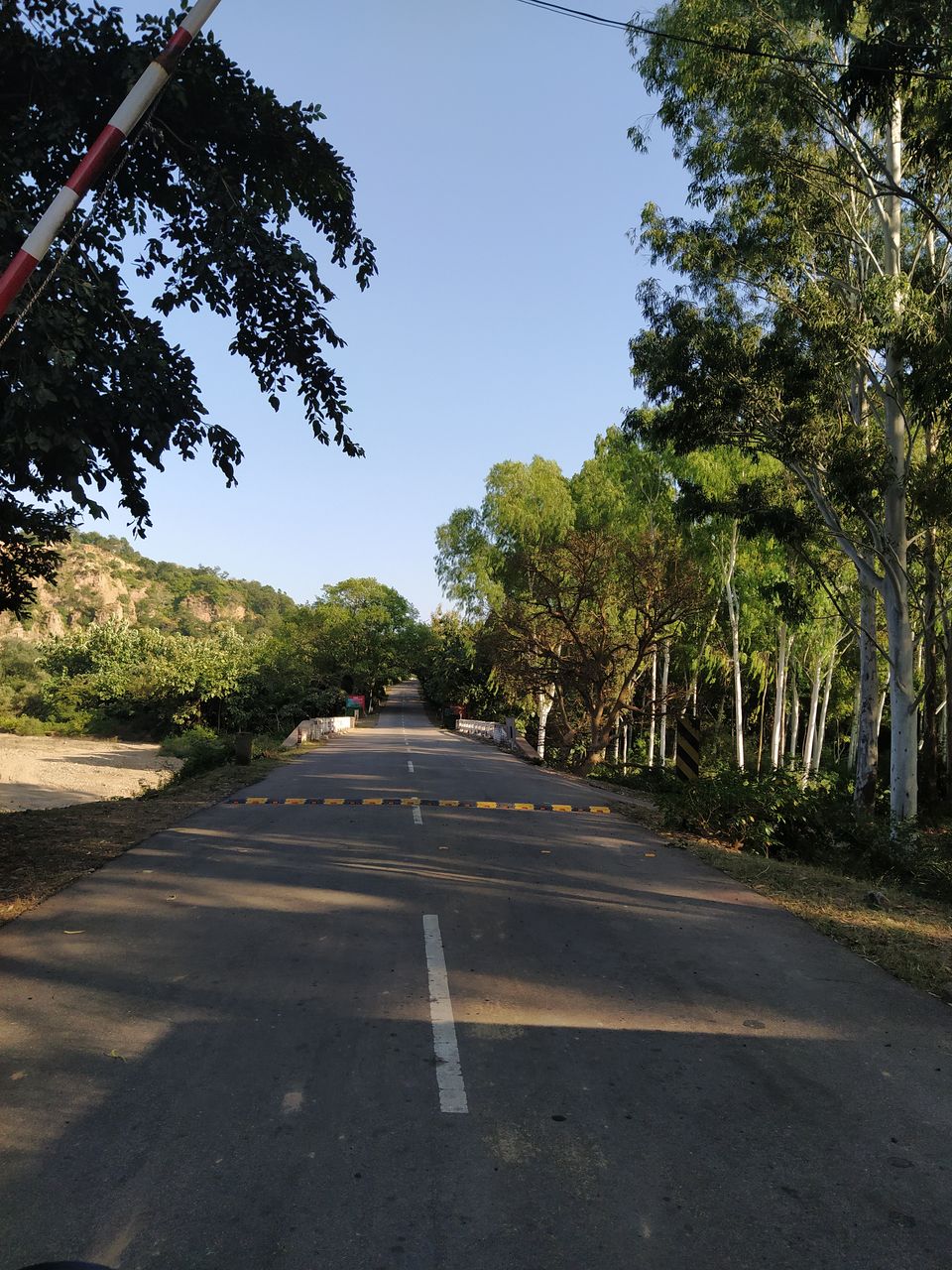 About the place : Morni Hills is an offbeat place located at the lower Shivalik ranges of Panchkula district in Haryana. It is approx. 280 km from Delhi and 40 km from Chandigarh. The place is well connected by roads via Delhi-Zirakpur-Kalka-Shimla highway-Nada Sahib Gurudwara-Morni. It is more like a weekend worthy trip that most people long for. It is an escape from the hustle and bustle of the city crowd which provides both leisure and rejuvenation to move away the monday blues for months.
About the journey: My friend and I started our journey from Chandigarh around 2 pm on 9 November,2019. We took the road via Panchkula that was heading to Morni as shown by the Google map, and soon, we were on a road that was no less than a movie scene! We were riding through forested area, very less frequented and no human soul to be seen around. There was a constant change in the scenes from dipping and rising of the terrains to picturesque view. The ride was breathtaking! It took us 90 minutes to reach a midway where we took time to breathe in fresh air and enjoy some 'me time'.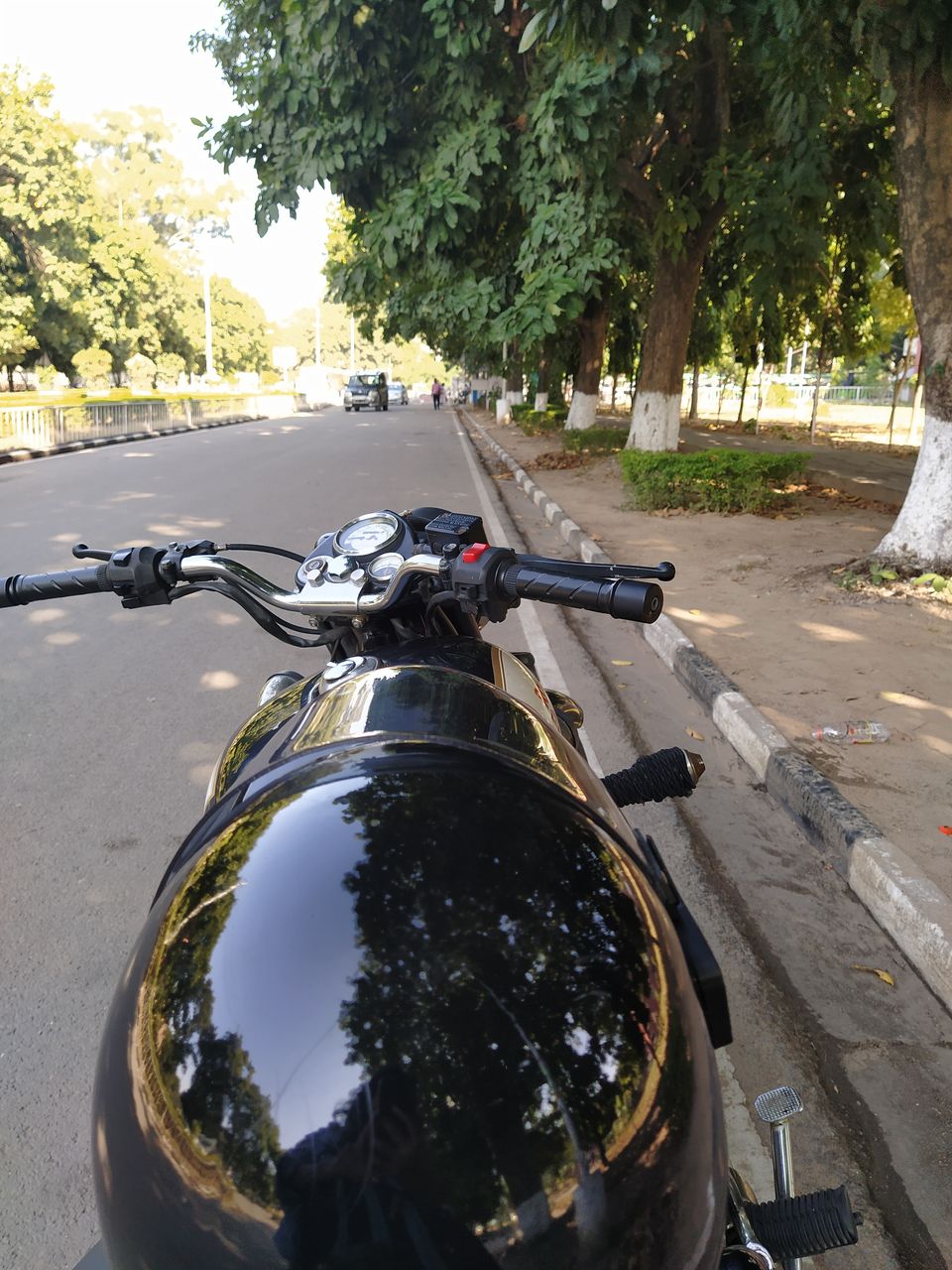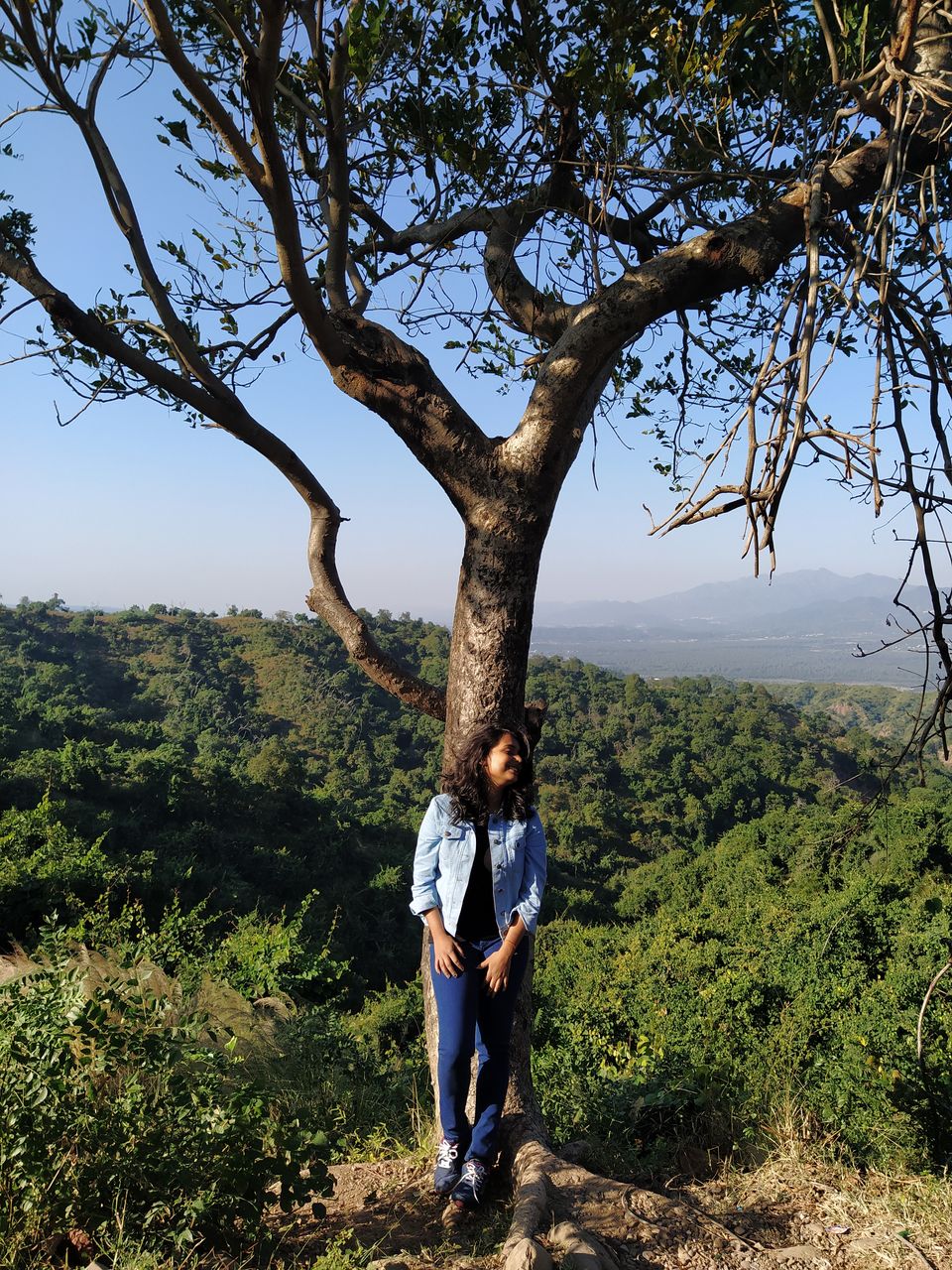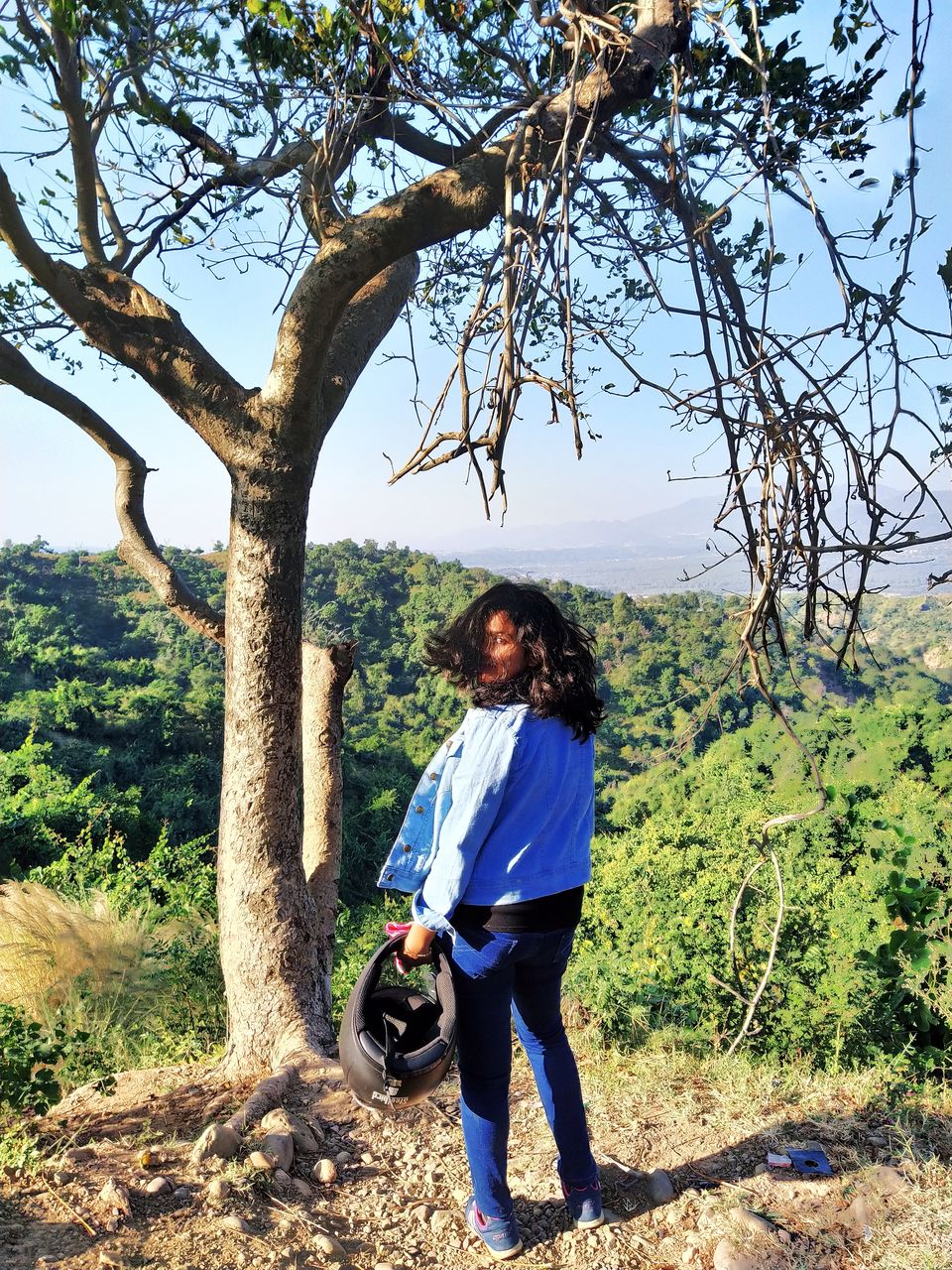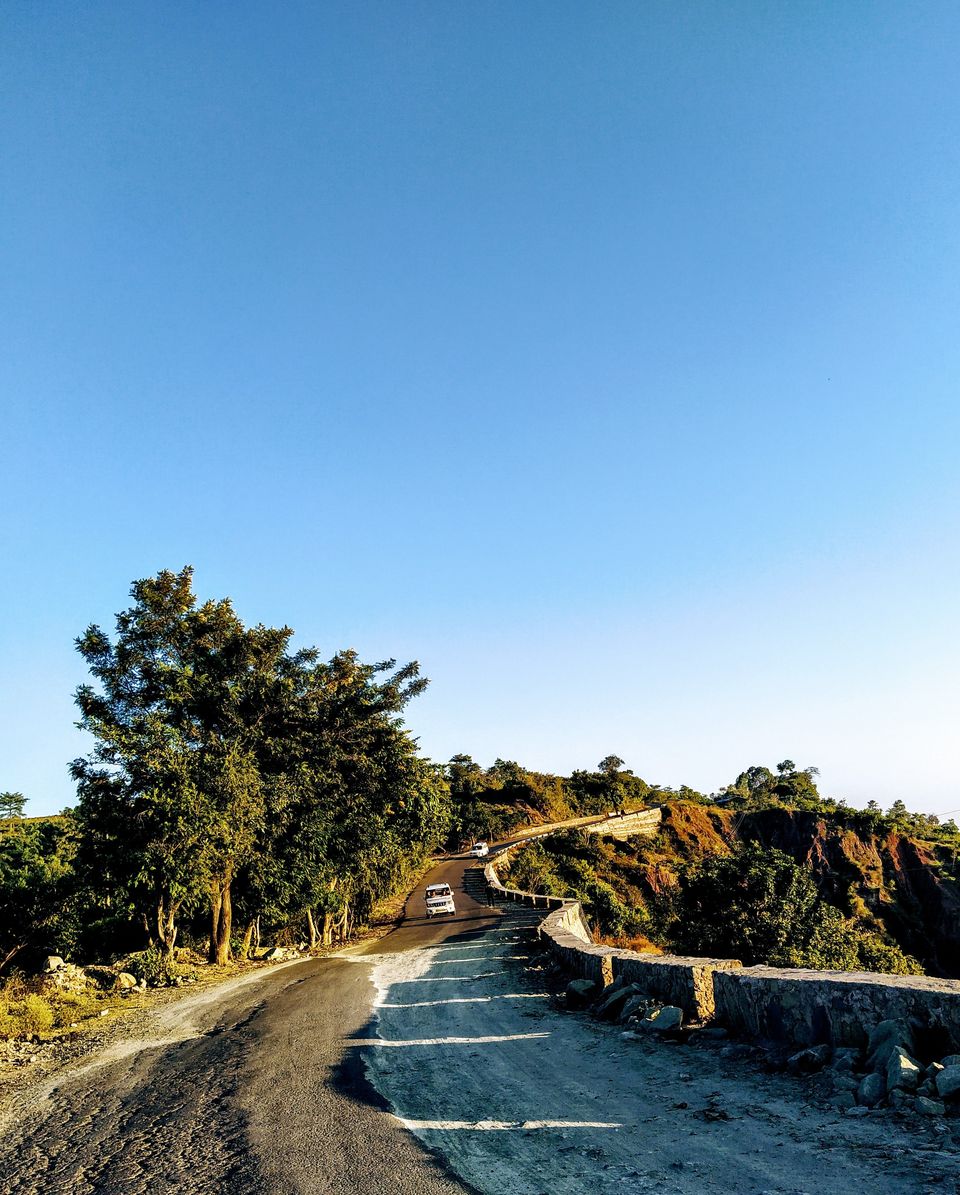 We were again on our way to Morni hills, following our path on Google map which would lead us to our stay for the night. After travelling for 30 minutes or so, we reached a small village named 'Mandhna' which was like an added jewel to this beautiful journey. There was a vast agricultural land offering an attractive view for photography aficionados. I spent some quality time there too, as I am a sucker of everything beautiful. The low warmth of the sun was perfectly complementing with the exquisite sight of the village. It was around 4 pm in the evening and I was in no hurry to reach the hotel anytime soon.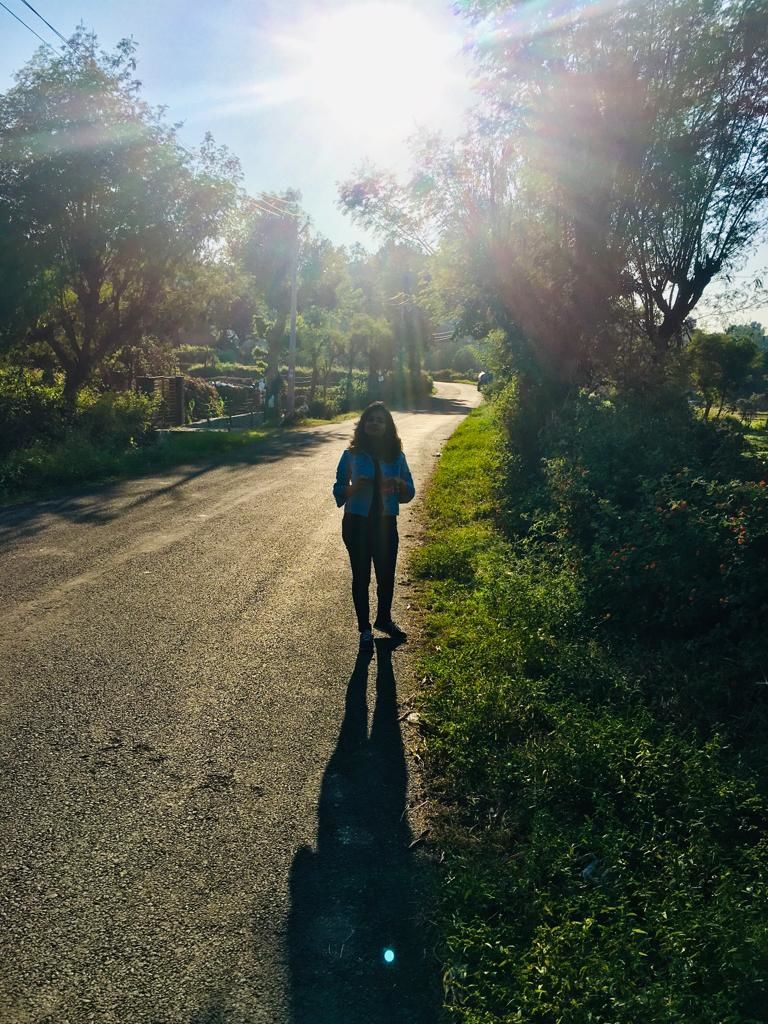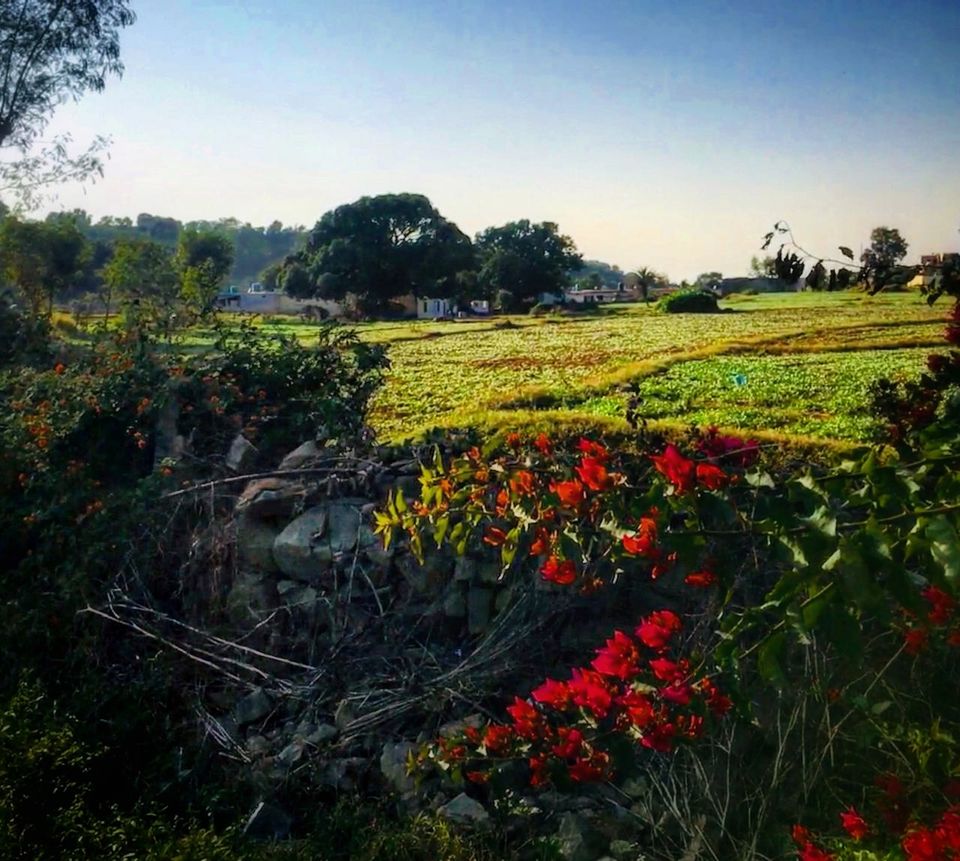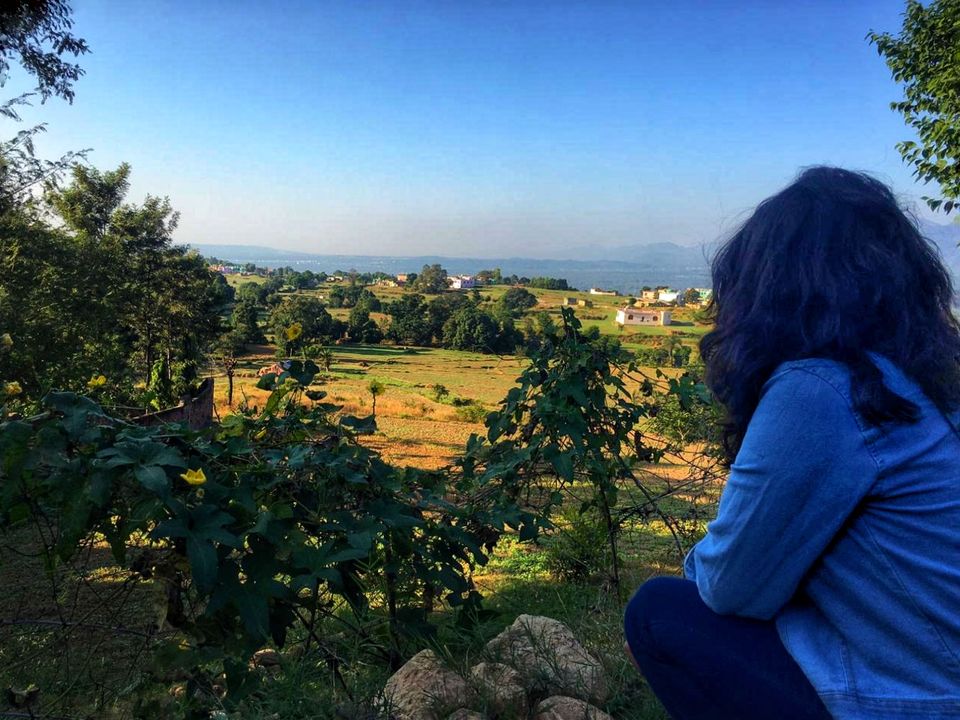 We soon reached our resort in another 15 minutes and checked into our rooms. It was a property of Oyo (Hotel Nature's Resort) which cost really reasonable to us. The view from the resort room was again stunning and it was worth of every penny I spent on it. After freshening up, I asked my friend to go out and explore the nearby places. It was already 5 pm by then and I was in no mood to miss the sunset. There was also a considerable dip in the temperature as the wind was comparatively cold there. We asked about the nearby places from the property owner and started chasing the sun in the later half of the evening.
We decided to cover a nearby place called 'Tikkar Tal' which was 4-5 km away from our resort. On our way to Tikkar Tal, we came across a turn to Morni fort, an adventure park and dozen of resorts. The place was surrounded by lush green hills and striking silence.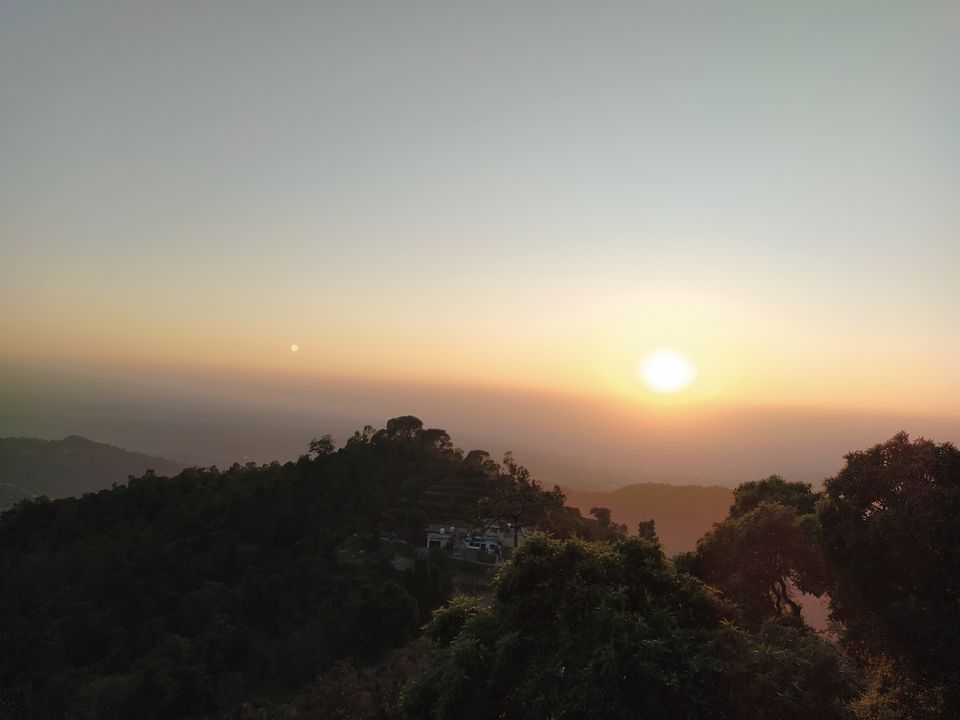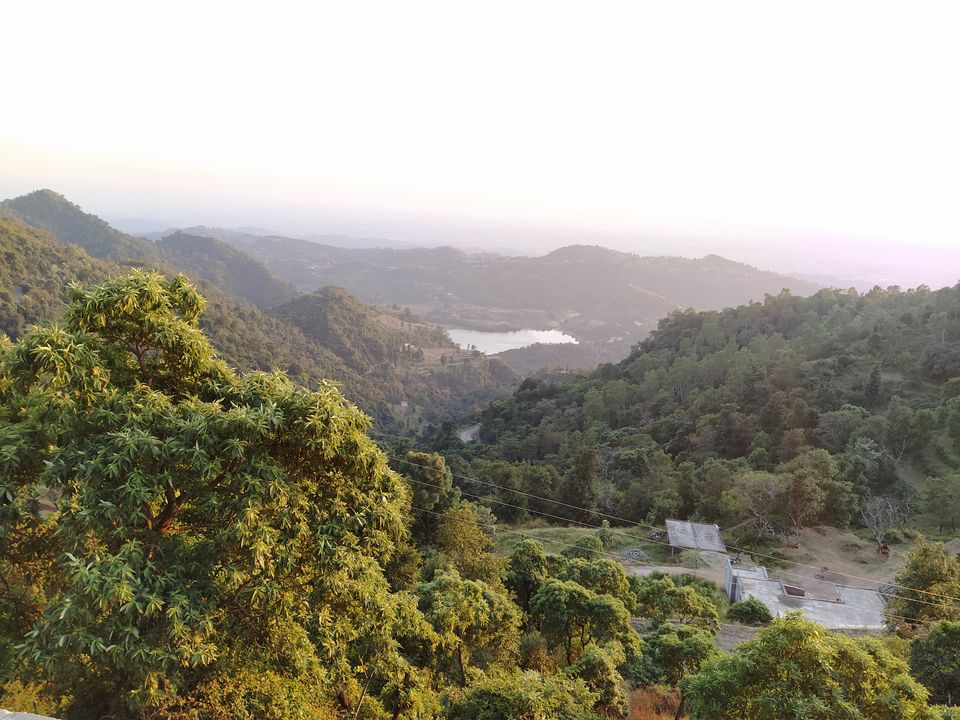 Tikkar Taal : Tikkar Taal is small lake surrounded by low hills. It is quite popular among the tourists for picnic or casual strolling. It is a beautiful spot for those who love to capture the beauty of lake, hills and sky together in one picture. Despite the number of tourists there, it was still peaceful. There are also some adventures for children and one can go for a boat ride in the lake. We were late for the boat ride (9:30 am-5:30 pm) moreover, we were there for a leisure walk and enjoying the visual treat. We spend an hour or so there and it was already getting dark due to sunset.
NOTE: It is advisable to return back to your resort before the sunset since we missed our way back to Morni. There was not even a single man to be seen on the roads. Also, the roads were not lit of, completely dark, poor net connection and not that safe (crimes do happen with girls here) when you are all alone.
Return Journey on 10 November: We decided to visit the Morni fort in the morning but it didn't open by 8:30 am. After having a wholesome breakfast served by the hotelier, we did some strolling around the hills. Soon, we were ready to make a return journey to Chandigarh, viewing the changing landscapes again. The journey ended with lots of positivity, fervour and peace in the heart. It was a weekend worthy trip for me that I treasured for so long.
"It is a big and beautiful world. Make sure it's worth watching."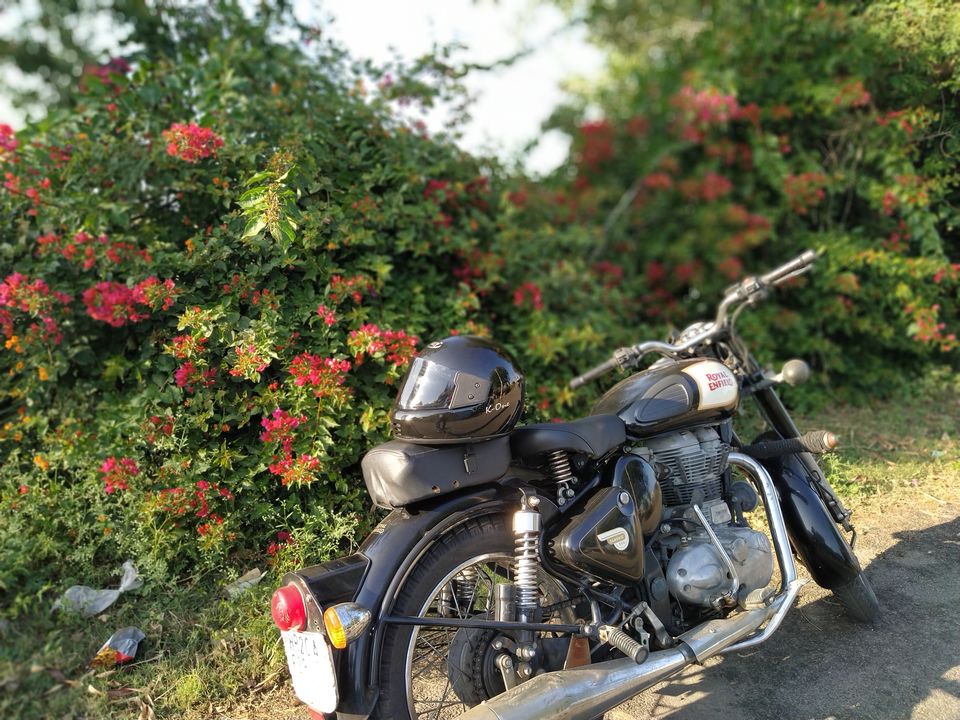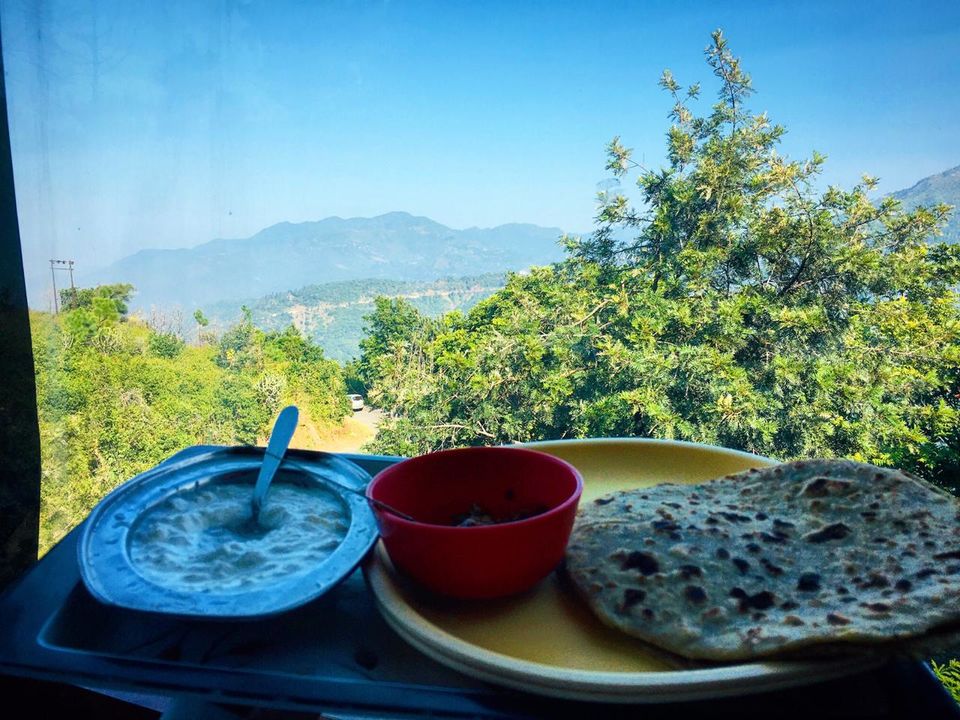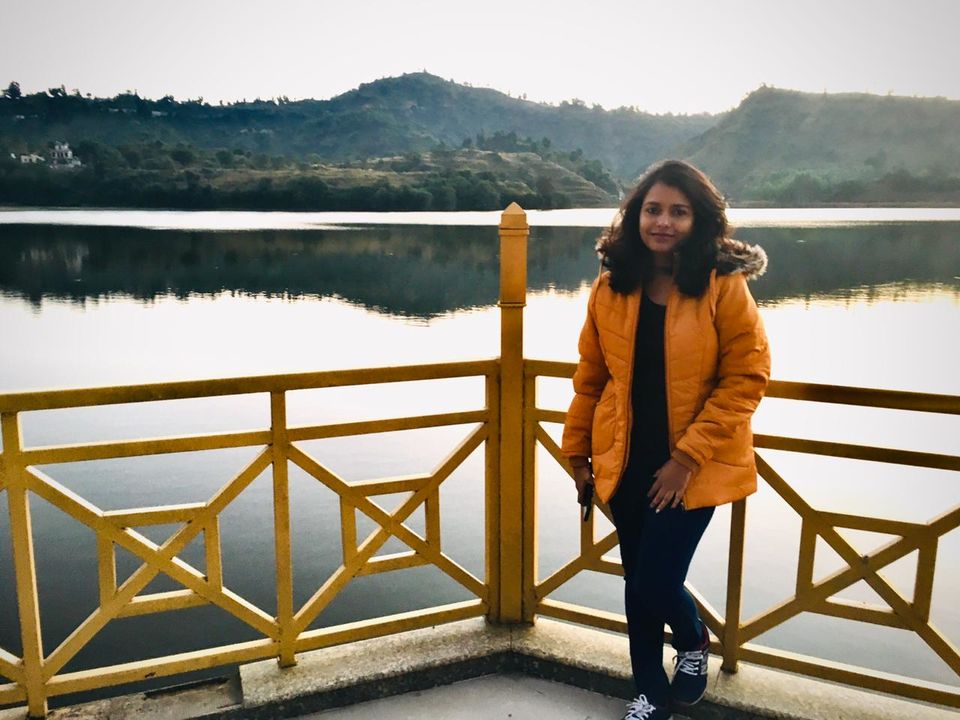 Major Attractions
1. Tikkar Taal
2. Morni Fort
3. Adventure park
Where to Stay : There are number of options available from budget family resorts to luxurious resorts at Morni. You need an Identity proof for on the spot booking.
How to reach Morni: One can easily travel from cities like Delhi and Chandigarh. There is no direct bus or train from Delhi.
1. One has to reach Panchkula bus stop via Chandigarh to get Haryana roadways bus to Morni.
2. It is easy to travel if you are travelling by your own conveyance.
3. One can also take any express train from Delhi to Ambala Cantt. but rest of the journey can be undertaken by bus only.
What to expect: Tranquility, magnificent view of low hills, least crowd, nature, lake, adventure
Best Time to visit: It can be visited anytime around the year. Preferably: November to March end or July- August to view lush green mountains.