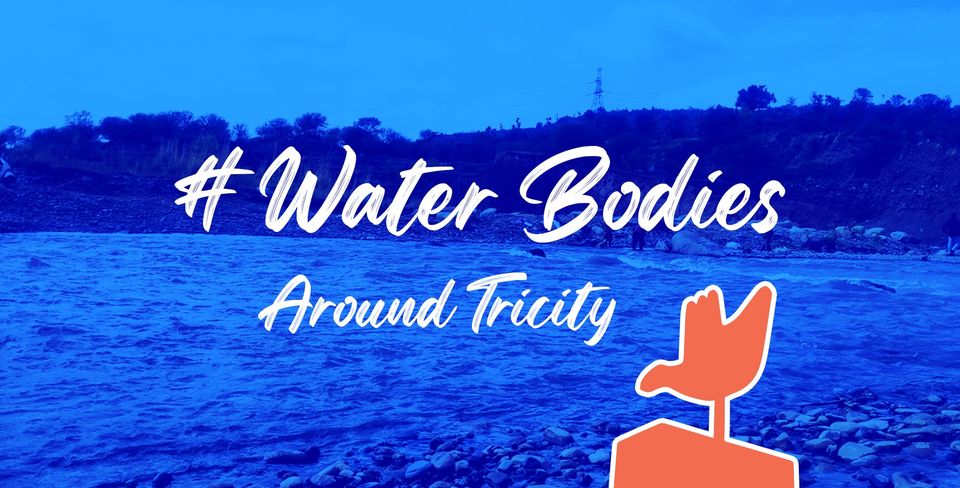 Are you a human but feel like you should be hydrophilic because you're in absolute love with water bodies? Can't find a list of places for your needs?
Look no further, here's a list of waterfalls, dams and lakes which are scenic as well as refreshing. Whatever's your desire for water, we got it covered.
Waterfalls
Burj Kotian waterfall :
A secluded waterfall located about 30 KMs from Chandigarh in the village of Burj Kotian. It is not a huge waterfall but yet it is magnificent in it's own way. The river Ghaggar flows in front of it and makes its way to Himachal Pradesh and Morni. This river used to be much wider however due to the climate change it is narrower now yet the flow of river is strong enough that it makes standing there difficult.
Chakki moth waterfall :
A very scenic waterfall that is located in Himachal Pradesh. It's one of the highest rated waterfalls when it comes to sheer beauty.
Size of this waterfall is even smaller than the previous one, however what it lacks in size it makes up for in aesthetics. It exists in steps which are very photogenic in itself and its surroundings just adds to its beauty.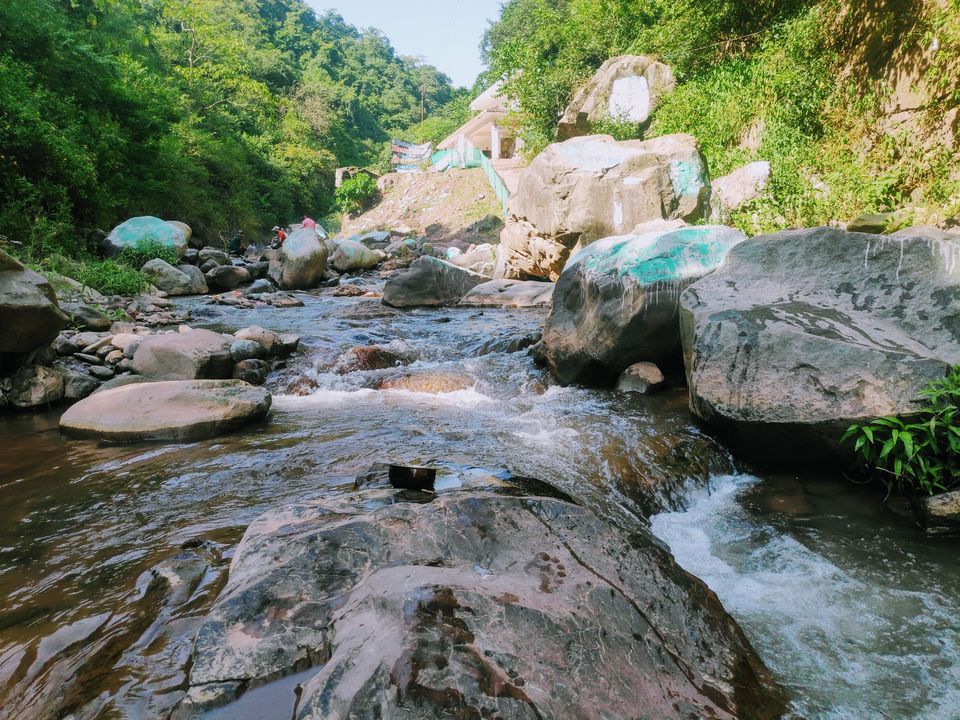 Prisam waterfall :
Located in Bhoj Balig of Haryana, this waterfall is special in a sense that it is seasonal. Even being seasonal it attracts a lot of tourists plus it's vicinity helps in that as well as it located on the path to Tikkar Taal which is another major tourist place.
It's a big one and it's lake is almost always filled with boats. It is a nice waterfall, however, the lake's water seems to be extremely muddy.
Dam
Siswan Dam :
Built on Chandigarh - Baddi road this dam is about 16 KMs from Chandigarh. It is built around the streams coming down from the Shivalik hills. Surroundings are very scenic with small mountains and lush greenery. A temple is also located nearby with all the basic amenities.
Although visits are not allowed, permission can be granted from the local guard.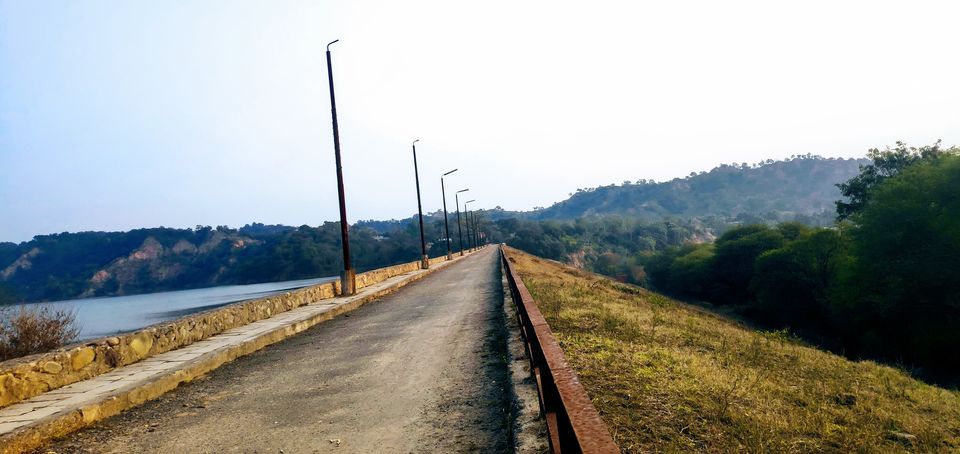 Perch Check Dam :
This dam is located 10 KMs away from the busy city of Chandigarh. Suggested means of transport to travel here is a bicycle as slow paced journey is much more relaxing to this destination. Though it is a dam, unfortunately, water is scarce here and drought can often be seen here and climate change is only making it worse.
Kaushalya Dam :
This one is somewhat of a recognised dam on this list and unlike the previous one the danger here is not lack of water but excess of it.
With that said, a beautiful waterbody surrounds the area and makes everything lush green surrounding it making it a perfect place for landscapes photography or selfies.
This dam was built from 2008 to 2012 and is located about 12 KMs from Panchkula. It also houses multiple endangered migratory birds.
Only thing here is that one needs to walk all the way from the parking lot to the dam as it is a closed dam and no vehicles are allowed up top.

Sukhna Lake :
One of the most famous lakes of Northern India, it needs no introduction. It is 3KM² rainfed lake that was created in 1958 by building a dam on Sukhna Choe. A lot of activities surround this lake. It is usually filled with a lot of people in the evenings.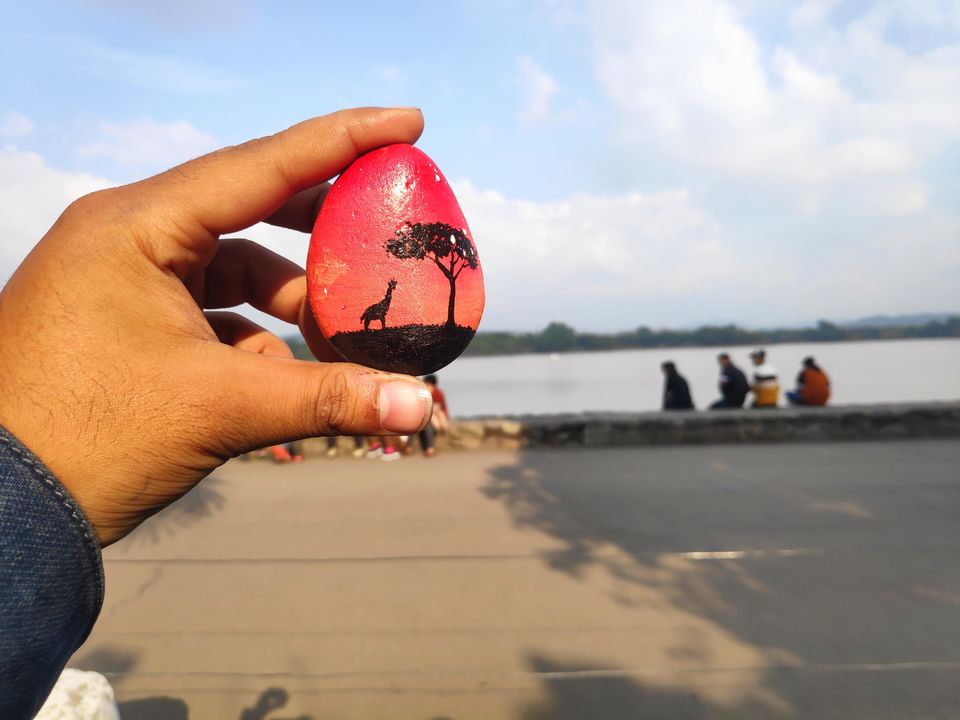 Nirjar Vatika :
Nirjhar Vatika near Chandigarh welcomes people of all ages to have a relaxing time. It has a lake and a man made waterfall which attracts mostly children. Although it is an artificial water body and small lake it sure is enjoyed by many. There's always a bridge made of huge stones over the mentioned lake and plenty of snack vendors are present here as well.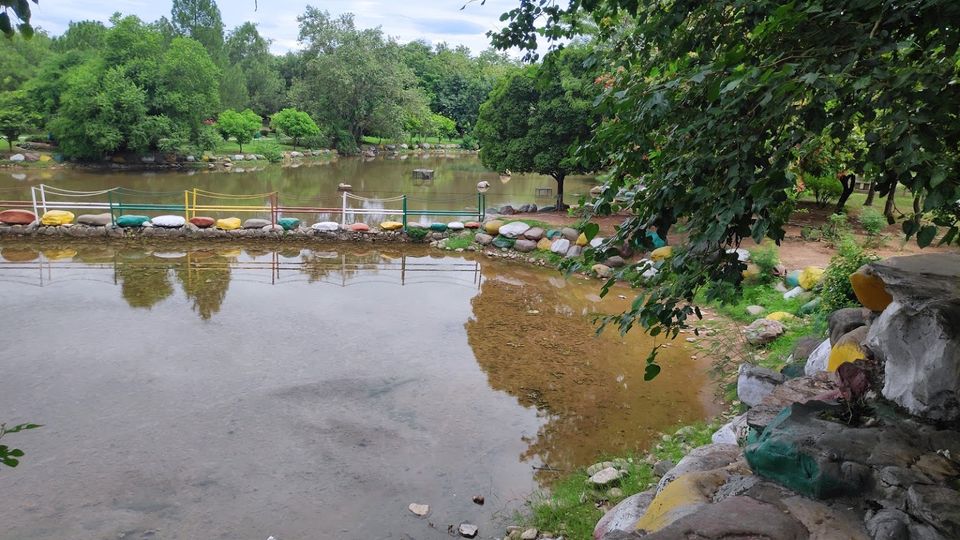 Tikkar taal & Badda Taal :
A mysterious and convoluted history backs these two lakes. Situated at the foothills of Shivalik Valley. These two lakes are separated by a hillock, however, both of these lakes are connected in some way and water level remains constant in relation to the other. This mystery, boating and an adventure house attracts people to this spot.