I have discovered a lot of things about myself and the world ever since I started travelling alone. One experience that I always look forward to is meeting fellow women travellers. Throughout my travels, I have found that meeting women on solo trips did not just make me comfortable, but gave me a bonds and friendships that always remained close to my heart.
I had joined Facebook groups when I started traveling alone, and I realised how easy it is for women to come together and make plans to discover a new city. It's okay if you do not know each other, it's okay if you have only connected on chats. But having connected through a trusted platform or network - that assures that there is a common passion really helps. In my case, I met a fellow Tripoto writer and family member, Divyangna.
How we went from reading each other's travel stories to travelling with each other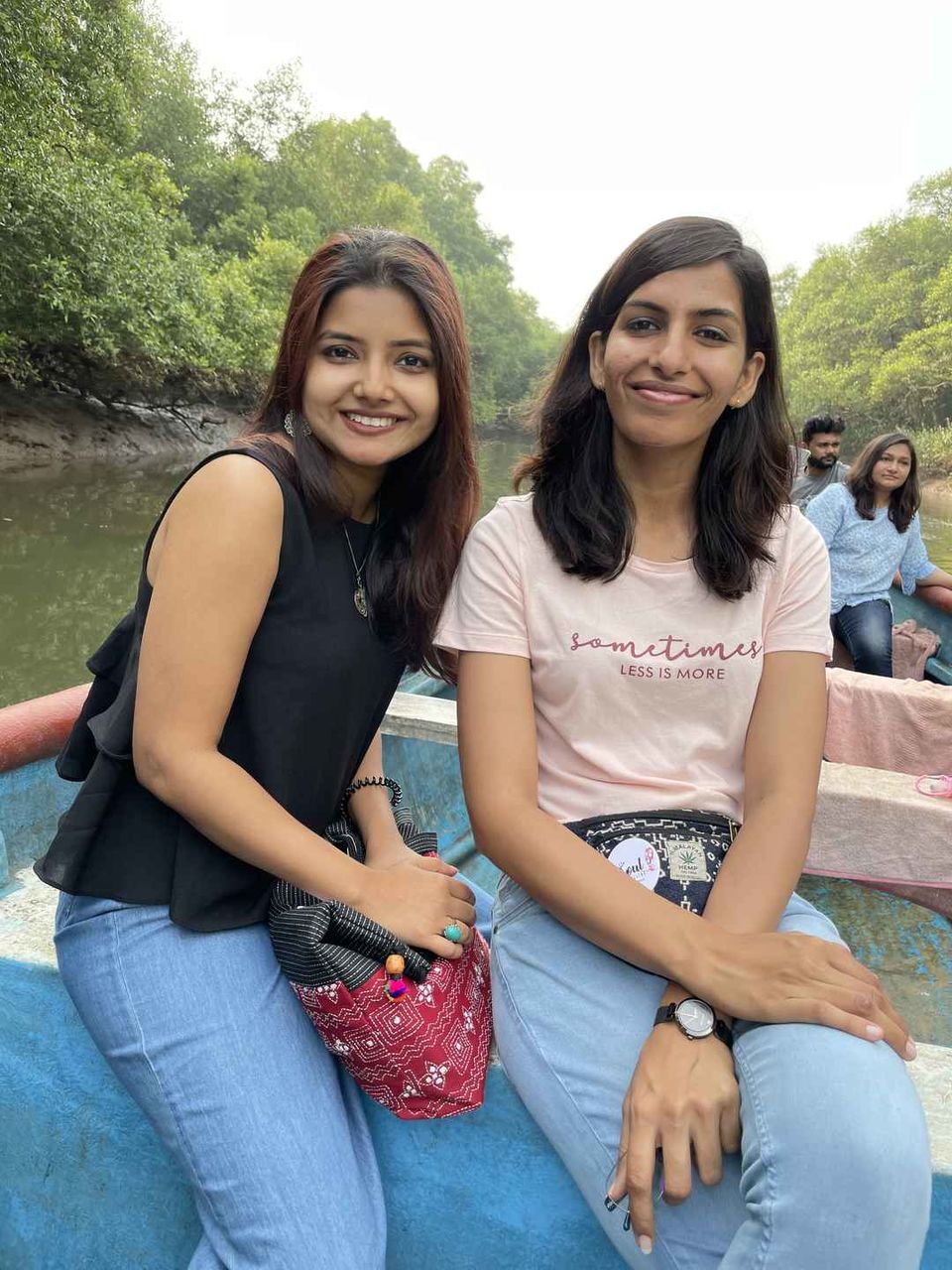 Divyangna and I are contributors to Tripoto. In that capacity, we had read each other's travel stories and have often been on the same conference call. However, we had never interacted. It all started with her messaging me that she was coming to Goa, a lovely place that I am lucky to be a resident of! The next thing you know, I was sending her voice notes and helping her with an itinerary. I decided to meet her on a whim and it turned out to be the most lovely experience!
We first met for a small tour around Chorao islands. Divyangna wanted to see a different side of Goa. We only met for a few days, but it was so much fun! While I showed her Goa from a local's lens, she helped me experience Goa like a tourist. It was heart-warming to take her around my favourite spots and see her reactions. In a way, I too rediscovered the magic of Goa as I took Divyangana around. The fact that we bonded well was proven, when instead of spending only a couple of hours as planned, I spent the whole day with Divyagana and her friends. PS: I turn into 'Chatty Kathy' when I get friendly and comfortable and they did not mind it (or at least did not show that they did).
A coffee date and a quest for a postcard perfect spot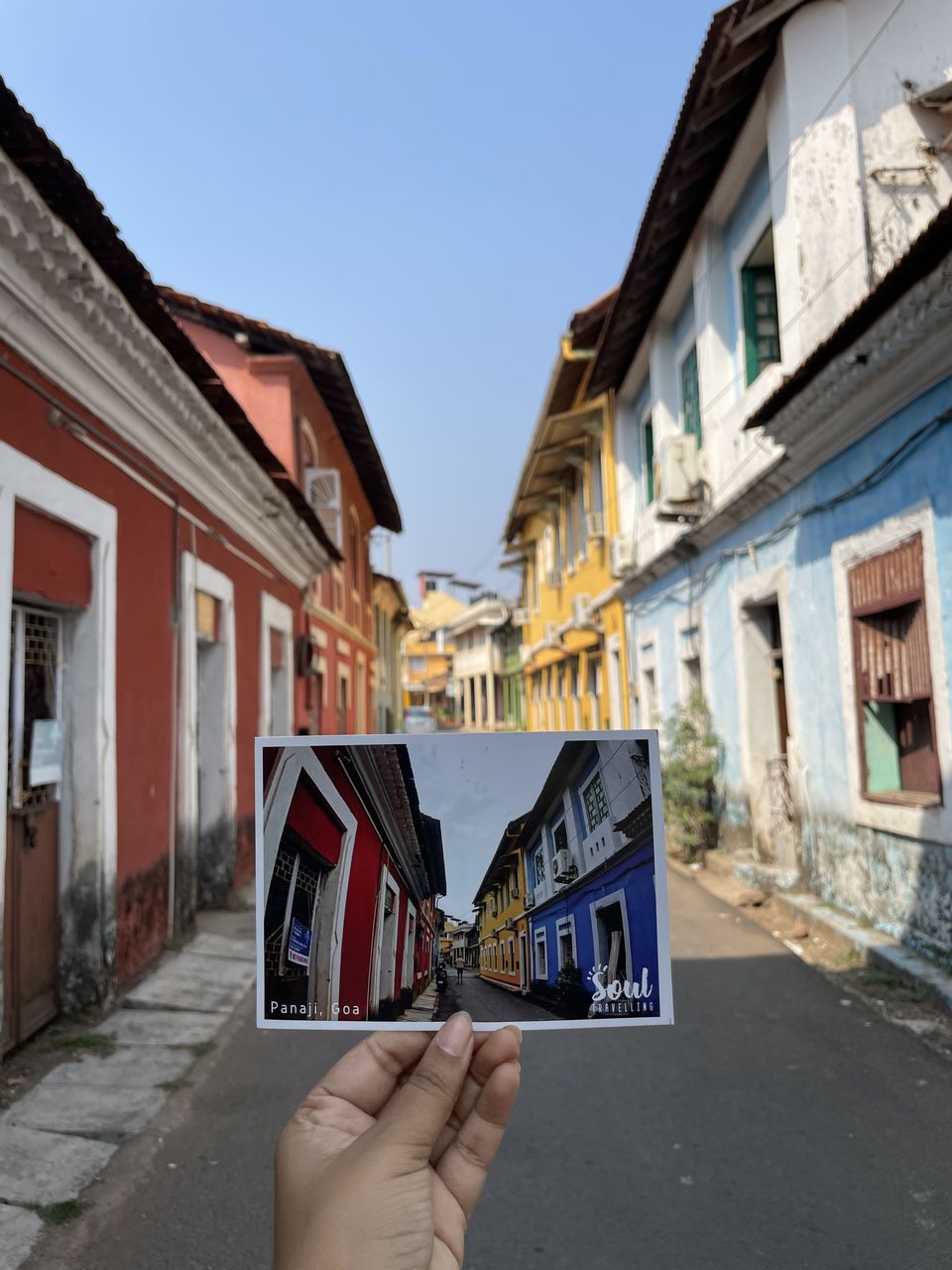 The next day, we set out to discover a certain alleyway in Fontainhas was even more memorable to me. It was a weekday and we both had to work. But then we both realised that we could take advantage of the 'workation' life. So we ended up in one of my favourite places in Panjim - Cafe Bodega. With laptops plugged in, and a heavy breakfast ready to be gobbled, we worked together. At times, we worked silently, we took our work calls, and other times, we ate together and exchanged stories.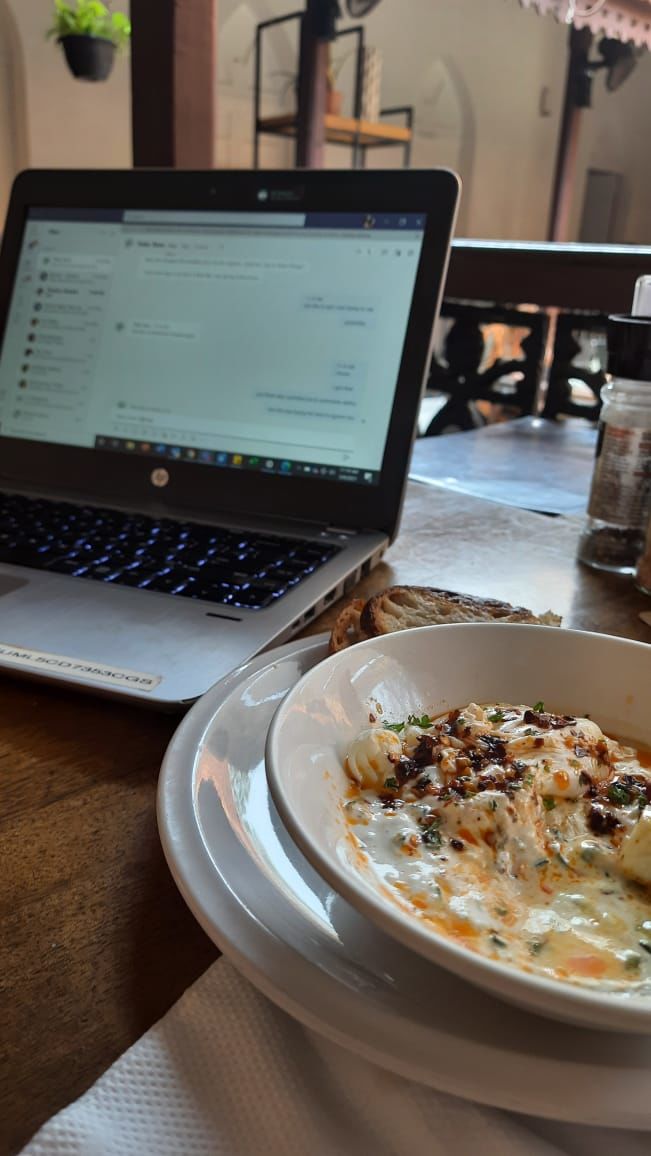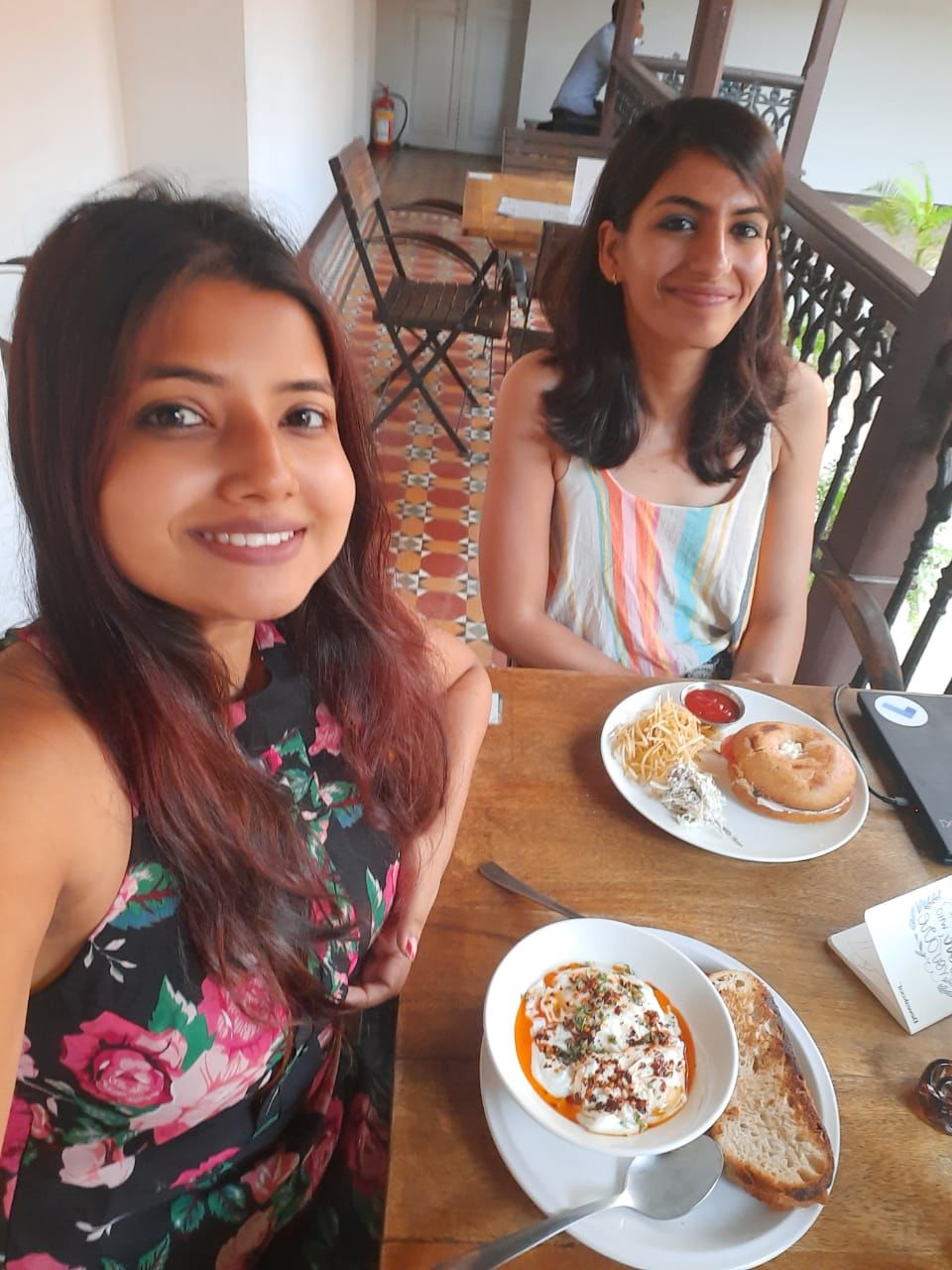 Another thing that I loved about this experience? Well, it gave me an excuse to take out dresses from my suitcases and take some Insta-worthy photos. When you cross certain places quite often, you do not appreciate them as much. Or (like in my case most days) you are dressed like you rolled out of bed. So, take advantage of that new friend and get her to take some nice photos of you. It really helps when they are Instagrammers!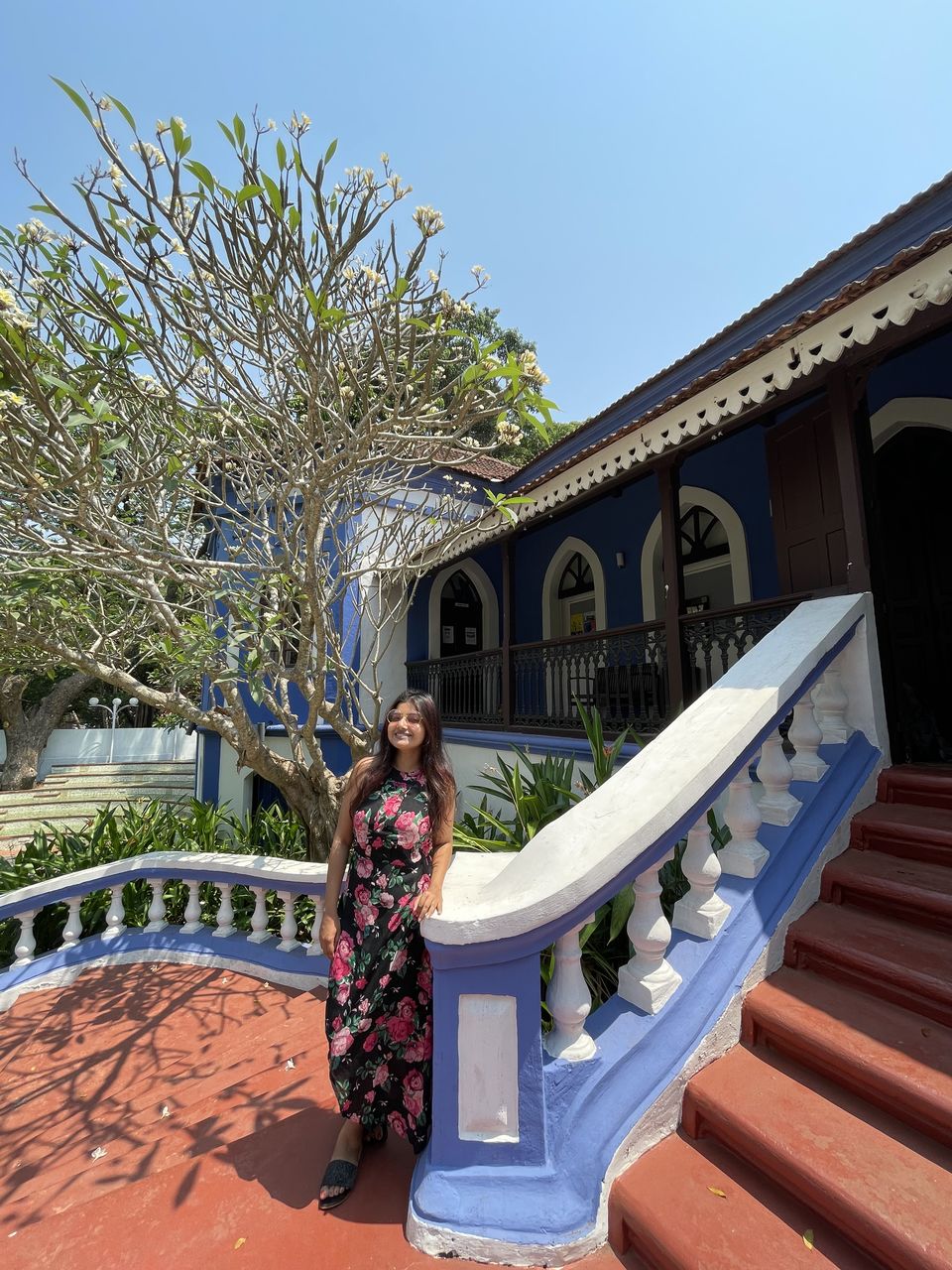 Divyangna wanted to see a spot in Fontainhas that she had seen on a postcard. First, I was incredibly confident about where the spot is - turns out - I never paid attention! So we spent the lunch time roaming in the heat and walking around Fontainhas. We stopped for a lemonade break and took a few more work calls but it kept gnawing at me. Finally, we found it and the next 10 minutes of photo sessions were so much fun!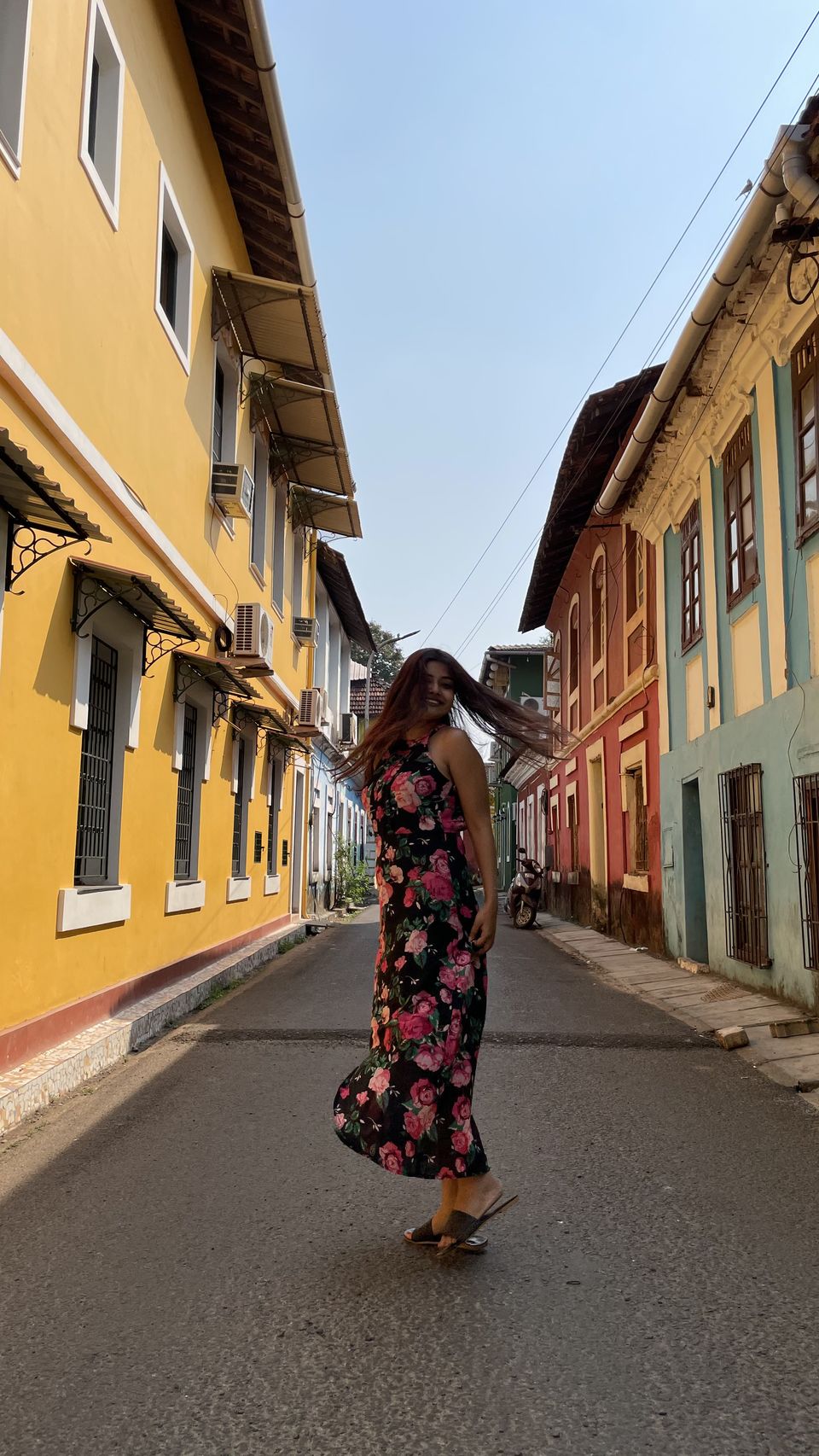 The two days I spent with Divyangna were absolutely wonderful. To sum it up, the older you get, you realise that friendships do not always mean that you have to see them everyday, or talk to them everyday. You really can befriend a stranger and end up with a new travel buddy!
Have you ever made such a friend in a similar way? Share your stories in the comments below!